Cracking Up: skateboarding gets a bit political

In Jacob Barnes's latest exhibition in Battersea's Grove Gallery, skaters are shown doing what they do best: taking the city into their own hands.

Like it or not, skateboarding is political. It's a symbol of rebellion, from Bart Simpson cruising down a school corridor to Larry Clark's cult of Kids hanging out in Central Park and the Palace lot packing out pubs in Soho. A baggy pocket of youth counterculture that eschews convention in favour of a public act that, generally, pisses off old people.
"I think it has always had social and, by extension, political connotations," says Jacob Barnes, founder of London's independent gallery Grove (not to be mistaken for the posh one in Fitzrovia). For its latest exhibition, Cracking Up, Barnes has filled the small space with grainy VHS skate videos shot by his filmmaker mates. Shown on loop on the gallery's walls and old boxy TVs, there's skaters doing tricks on the palm-lined streets of LA, in the middle of South London housing estates and in and around the capital's centre, flying down stairways, on bus shelters and up some old-looking statues.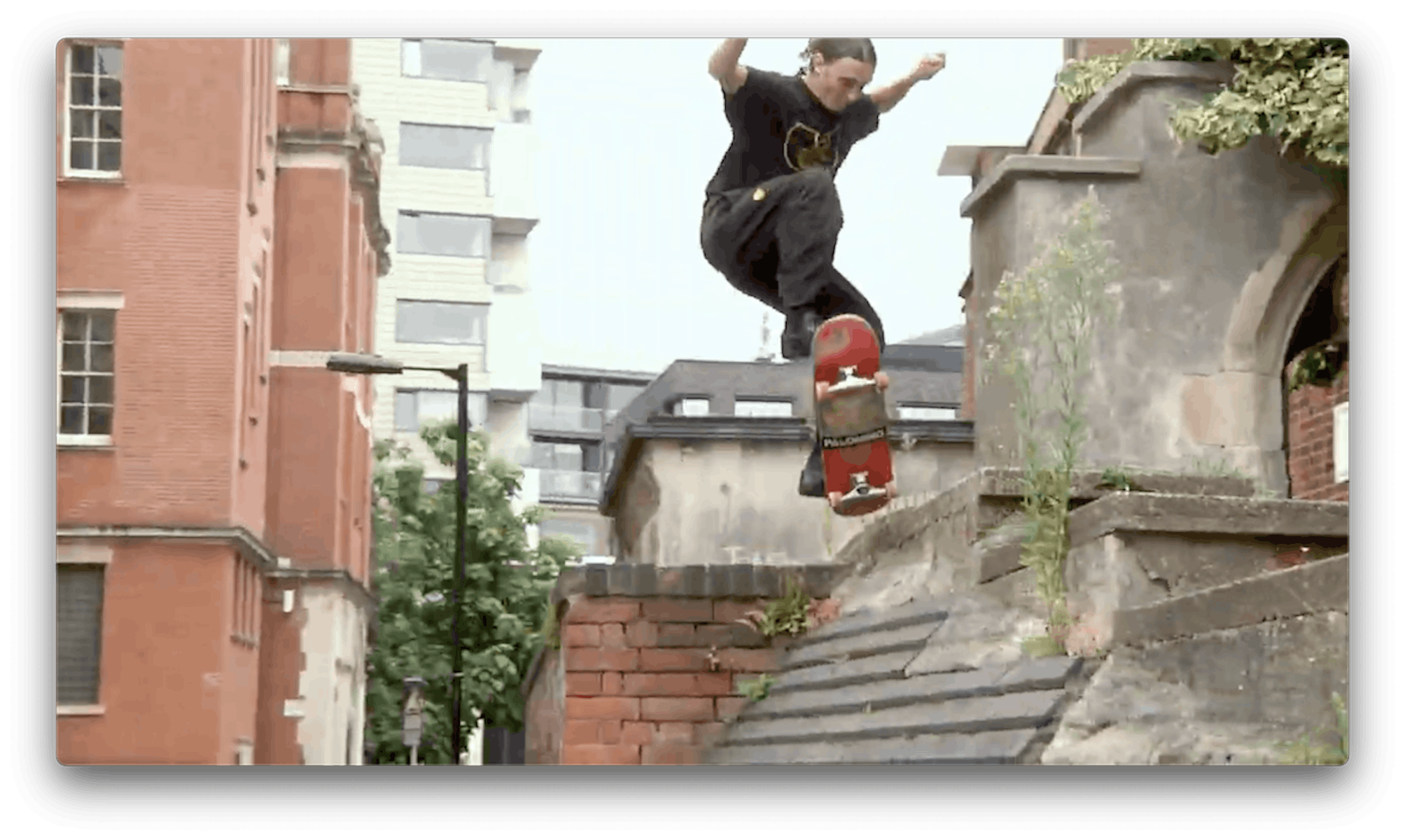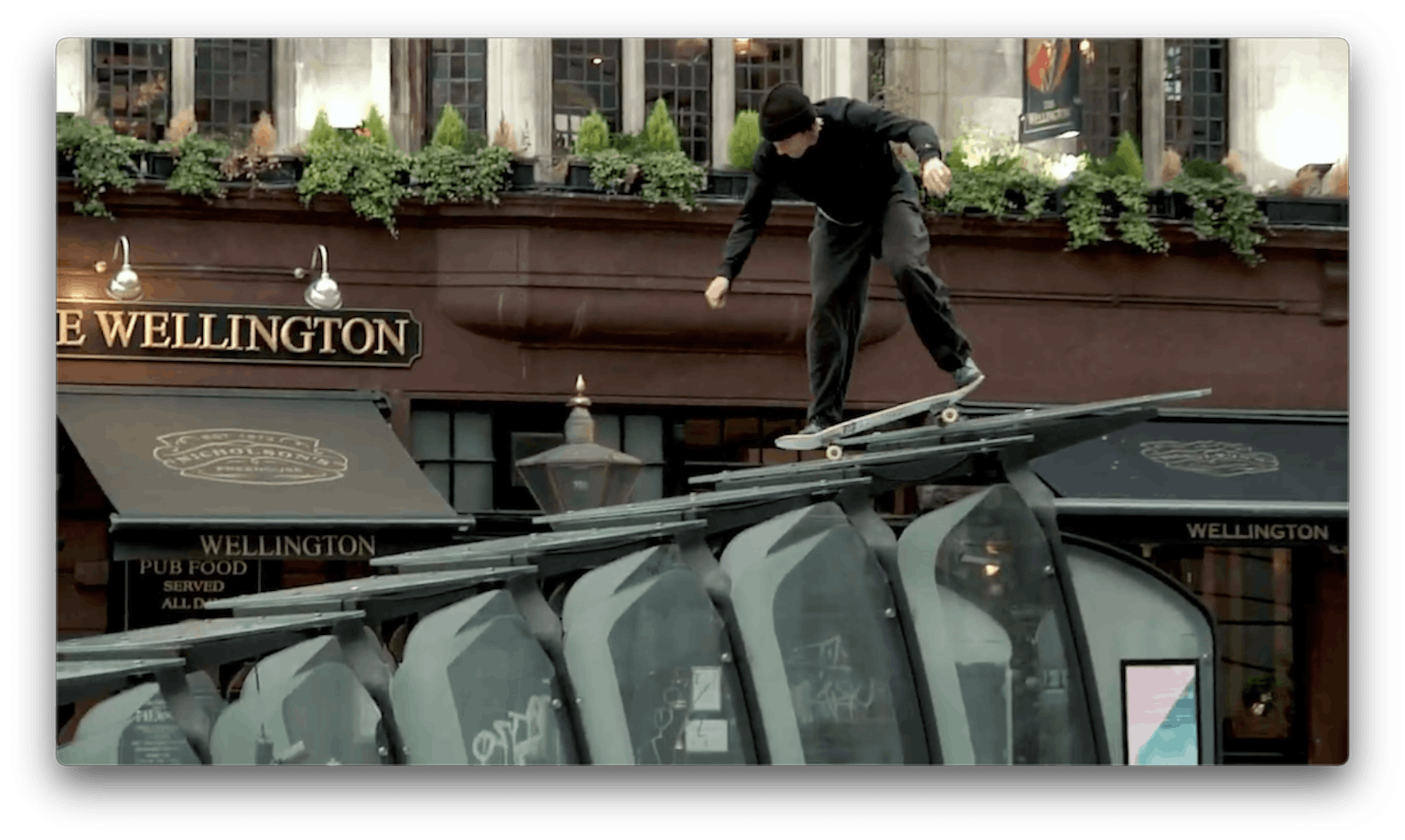 The exhibition comes at a good time. Over the past few decades, skateboarding has gone from an anti-establishment subculture safeguarded by moody, youth-run shops-slash-hang out spots such as Supreme, Stüssy and Slam City Skates to a global business. Once small and independent, those skate shops helped birth ​"hype" culture as we know it today, luring in suburban kids to fork out for the latest drops and collaborating with some of the biggest luxury fashion houses. Now, the sport is officially mainstream: it was even introduced into the Olympics in 2020.

But in Cracking Up, skating is stripped back to its bare bones: young kids claiming their own spaces. Sitting or, rather, slouched alongside the films is New York-based artist Dani Marcel's life-size silicone sculpture of himself with a half-chewed carrot hanging over his head. The carrot is the pursuit of capitalism. The dozy, lifeless render of Marcel is dead. Point taken.

​"The purpose of the show isn't to tell skaters what their politics should be. It's to open up a new way of looking at skateboarding and create discourse around that," Barnes says. ​"Skating creates space for fun, community and rebellion in a world that demands productivity – and hates everything that isn't that. Skateboarding happens everywhere, for everyone," he continues. ​"Skating finds workarounds as spaces change, but it doesn't go away."

More like this