When is a rug not a rug? When it's art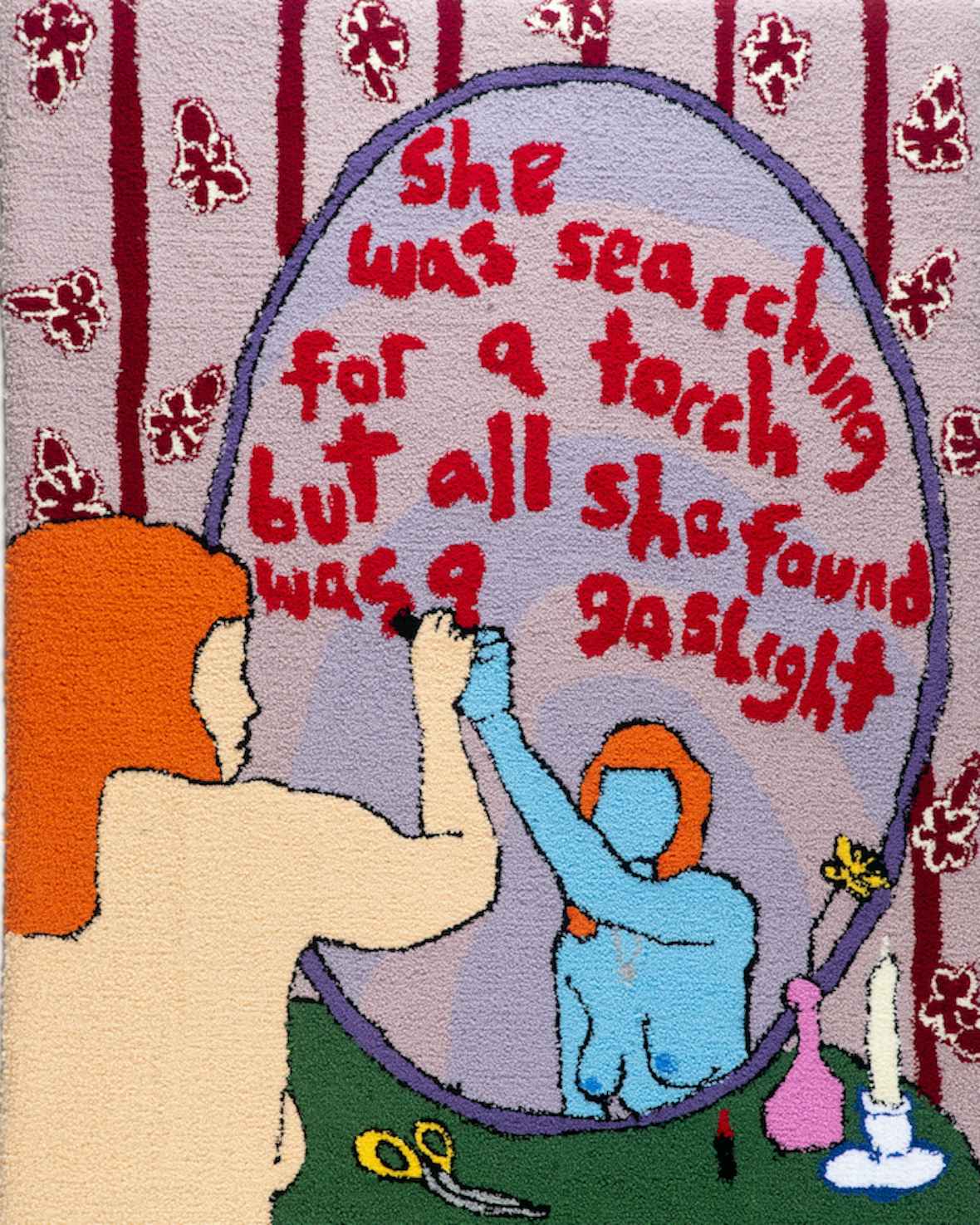 With an adidas collab and a solo exhibition at London's Truman Brewery under her belt, 23-year-old Daisy Tortuga makes rugs to process the chaos of life.

Over the course of the pandemic, rugs as we know them – fluffy, decorative, the occasional tassel – have transcended interior design and made their way into the world of art.
One young artist leading the charge is Daisy Tortuga. Since graduating from Kingston University with a degree in illustration last year, she's been creating pieces that tackle themes of sexuality, identity and self-reflection.

So how did Tortuga find herself at the forefront of the rug-making movement?
"I think rugs work for me because I like to make images, but I also like to use textiles and tangible materials," the 23-year-old says. ​"I enjoy long and detailed processes, making really big work. It's basically like drawing with wool."
At first, food was a key feature of Tortuga's work. She experimented with a tufting gun, making novelty, tongue-in-cheek rugs depicting surrealist full English breakfasts or Cherry B bottles, before moving on to more meaningful pieces inspired by loneliness, sexuality and heartbreak.
"Because of lockdown, a lot of people suddenly wanted to buy artwork because they were all stuck inside," she continues. ​"I was selling lots of rugs at that point, and I was able to start doing it full time."
In the space of a year, her distinctive illustrative style and humorous take on everyday rituals have earned her commissions from the likes of Nando's and adidas, as well as a solo exhibition at the Truman Brewery in London entitled New Rug, New Me.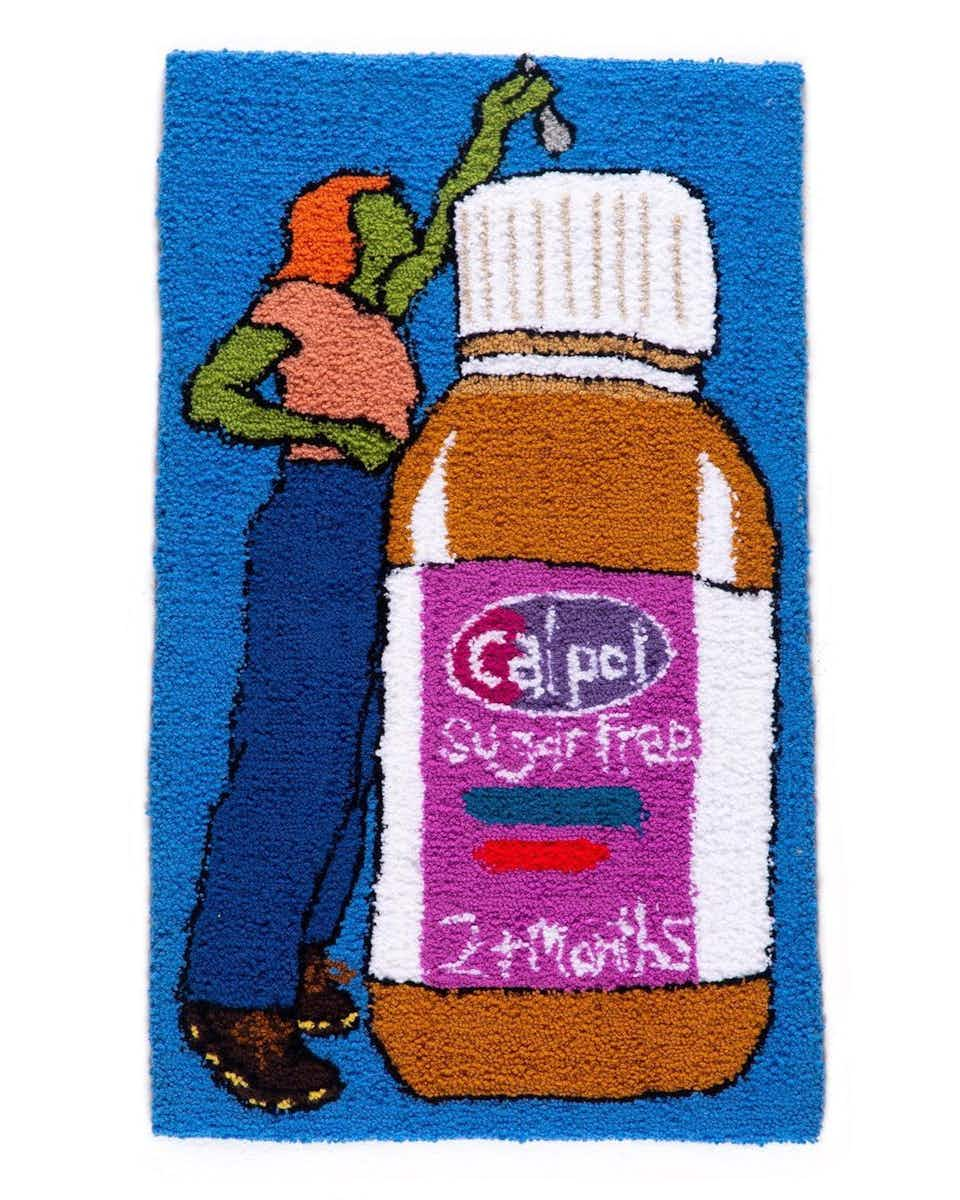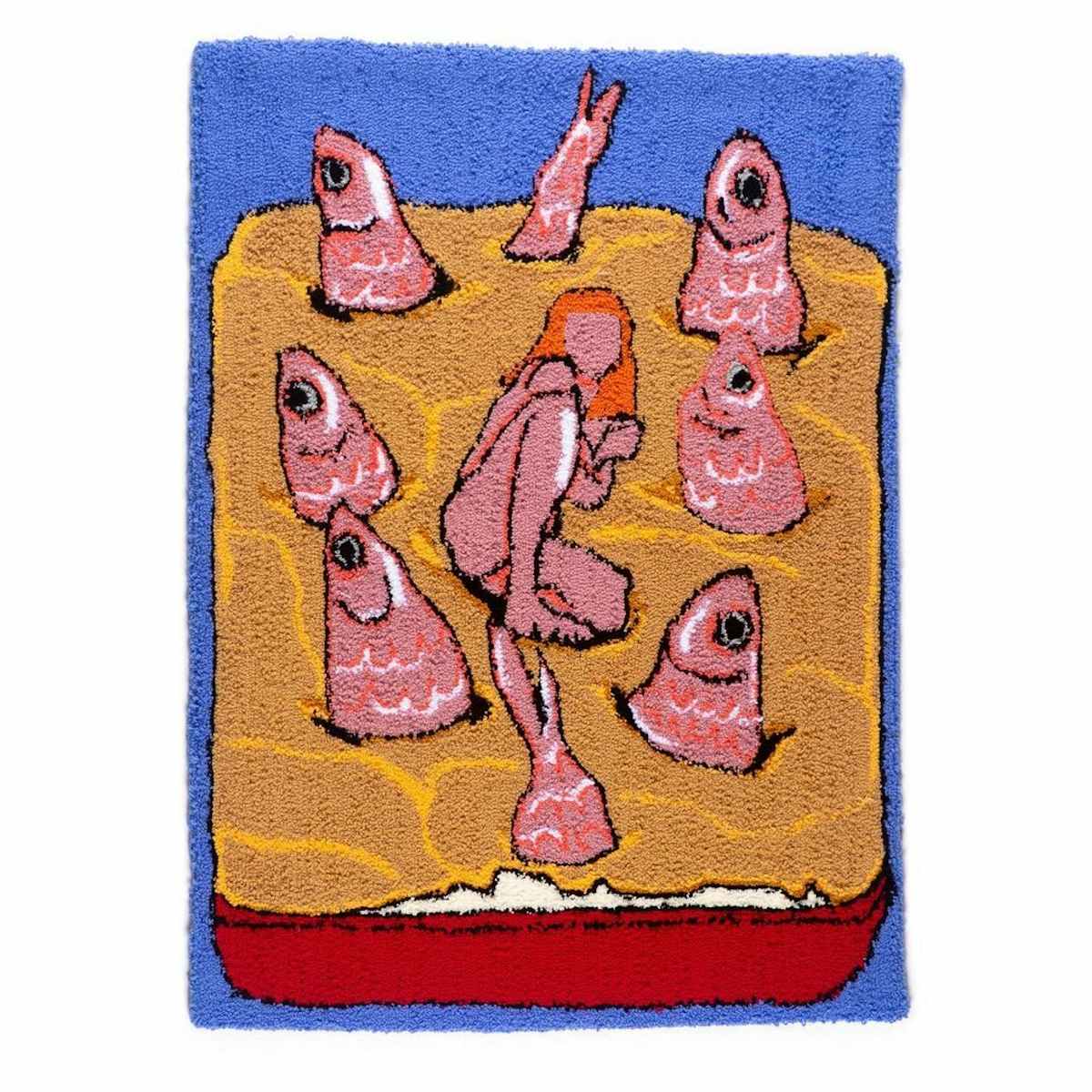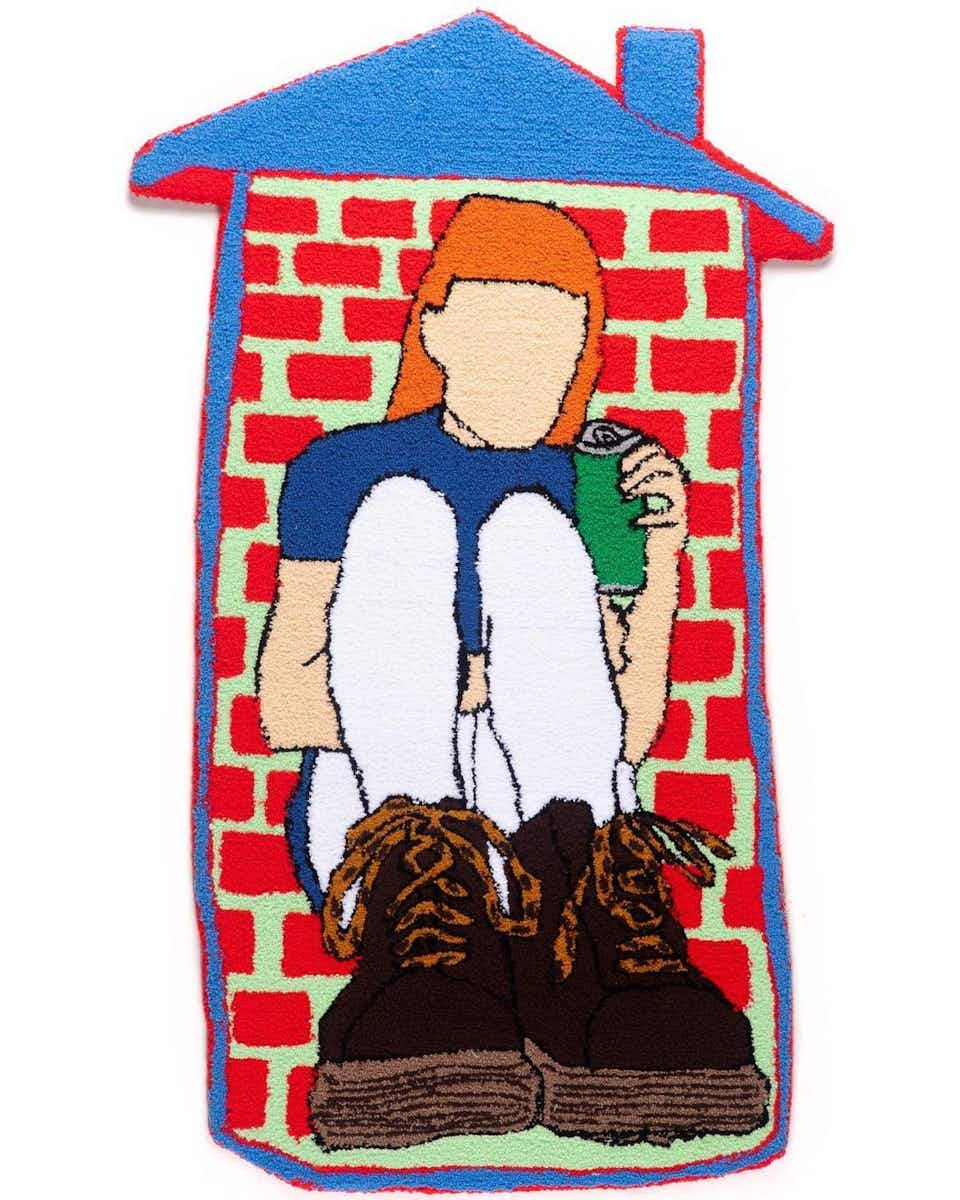 Although big commercial jobs help to keep Tortuga's DIY business afloat, making personal work is what makes her tick. New Rug, New Me, which opened on 4th June, marked a watershed moment.
"Each piece is like a diary entry, and it's a very considered, personal series of works," she says. One of them features a naked woman showering, her hair pouring from the rug in thick orange tassels. Another shows that same woman writing on a mirror with lipstick, ​"She was searching for a torch but all she found was a gaslight."
"As I was making the series, I was kind of expelling feelings I had at the time," Tortuga continues. ​"It was therapeutic to do that, to execute a piece and then move on from it. I just moved into a place of my own, so loneliness, lockdown and heartbreak all feature heavily – if I didn't make this stuff, I'd go insane."
Admittedly, the kind of rugs that Tortuga produces are worthy of being hung up on the wall, as opposed to shoved underneath a coffee table.
"When someone buys something, I can't stop them from putting it on the floor," she says with a laugh. ​"I wouldn't feel offended by someone standing on my work, although I am worried about people slipping on them because they aren't grippy like [normal] rugs."
Health and safety be damned – a rug renaissance is at play.


More like this