How Dasha Nekrasova plunged into horror

With The Scary of Sixty-First, her directorial debut, the actor-director-podcaster makes Jeffrey Epstein's disgraced downfall even more bone-chilling.
"I've often felt that the Upper East Side had this kind of satanic vibe," the actress, Red Scare podcast co-host, and now director Dasha Nekrasova told me over a recent phone call.
We were discussing the gothic architecture that wreathes Manhattan's most elite neighbourhood, the very one in which convicted sex offender Jeffrey Epstein resided until his arrest on charges of sex trafficking in July of 2019. His high profile social circle – who are rumoured to have acted in collusion with him – consisted of Bill Clinton, Donald Trump, and Queen Elizabeth's son Prince Andrew. Epstein's death at the Metropolitan Correctional Center in August of 2019 was officially ruled a suicide by the New York City medical examiner, to which Nekrasova scoffs, ​"Uhhhh, does anyone think he wasn't murdered?"
Epstein's death and the hoopla of conspiracy surrounding it is the subject of Nekrasova's feature film debut, The Scary of Sixty-First, which premiered to buzz at this year's virtual Berlin International Film Festival. The film portrays a chiasmic narrative of three women who are, to varying degrees of hysteria, affected by the finance giant's death and looming spectre.
The Scary of Sixty-First is a horror movie – less like the modish auteurist ones now peddled out in rotation by A24, and more like the frighteningly paranoiac dark comedies Roman Polanski made in his heyday. (Nekrasova points to his apartment trilogy, specifically 1976's The Tenant, as a major influence.)
Nekrasova, obsessed by the mysterious circumstances that shrouded Epstein's death, once hosted Epstein truther meetings in Union Square. Then, together with co-star Madeline Quinn, she got to work on a script. It was intended as a short film but eventually elongated to a feature, which was completed on the roof of an Equinox gym. ​"It used to be a New York Sports Club that they didn't totally remodel. We called it ​'Kubri-nox' [a nod to director Stanley Kubrick, whose film Eyes Wide Shut served as inspiration], actually, because it had a really haunted vibe."


Manhattan, as Nekrasova films it, is not the picturesque cityscape as conjured up by, say, Woody Allen, wherein fedora-toting sophisticates pontificate on philosophy and pop culture against a glorious skyline. Nekrasova's version of the city is more muted and grotesque. In the opening shot, a pair of gargoyles loom over an ornate townhouse, making it clear that this is Epstein's Manhattan and the most romantic thing about it is the delusion that you, too, belong here. ​"Hunter [Zimny, the cinematographer] and I kind of just sought out the weirdest gargoyles [to film] on the Upper East Side," she explains.
Noelle and Addie (Quinn and Betsey Brown), a pair of twenty-something roommates, sign a lease on a spacious, suspiciously underpriced apartment on the Upper East Side. ​"We're uptown girls!" they shriek, before opening their refrigerator door to a decomposing Thanksgiving meal, segueing into the flinching line, ​"Poverty is a mindset."
But why is it so cheap? It could be that the place is railroad style, a doorless, open plan concept that stumps many New Yorkers who think they've stumbled into a great deal. Or it could be, as Nekrasova's conspiracy theorist who shows up at their door posing as a realtor claims, that the apartment once belonged to Epstein. (His apartment, for those curious, recently sold for an eye-watering $50 million.)
Nekrasova's unnamed character, who has no discernible job, convinces Noelle that the occult symbols she sees – including a blood-stained mattress – pertain to Epstein and the cabal of politicians who may have been sex-trafficking underaged girls through her new apartment for her deceased lessor. The pair begin a harried investigation into a truth so gate-kept that it falls beyond their ability to prove.

One of the film's highlights includes a montaged [prescription amphetamine] Vyvanse binge. Nekrasova's character guides Noelle through a PowerPoint presentation of Epstein's private island, where he committed most of his crimes, and ends her tour in Columbus Circle – where, after chugging out of a Vyvanse-laced water bottle, she proclaims, ​"This is our 9/​11."
The Scary of Sixty-First is funny because it's absurd, though also harrowing because it rings true to many. Overcome by the notion that she's waging war against the corrupt ruling class, and feeling helpless at the futility in uncovering corruption so secret it's almost rendered abstract, Noelle at one point adds: ​"I've never really cared about anything [before]." And all the insanity, finally, sort of, makes sense.
In one of the film's most unhinged scenes, aspiring actress Addie furiously masturbates to an array of teacups, china, and other memorabilia strewn around her bed that depict the face of disgraced royal Prince Andrew.
"It definitely felt very triumphant," Nekrasova says of filming a climactic scene in which Addie masturbates furiously (again) outside of Epstein's townhouse on 71st Street – which took place at 3am in the dead of winter. ​"I definitely didn't ask for her to push herself that far, but I'm ecstatic that she did. It's a thrill to watch her work, honestly."
Addie's development is the abject consequence of Nekrasova's desperate plea for answers in the face of mass corruption, which is the thematic through-line of the film. All the blood, sex, and memeified Reddit speak (Epstein's apartment is referred to as an ​"orgy flophouse") is what makes it entertaining.
"In a larger way, the Epstein stuff is representative of the world's worst secret," Nekrasova says, ​"which is that there is a ruling class and that their interests not only run counter to ordinary peoples', but that they depend on their pretty brutal exploitation."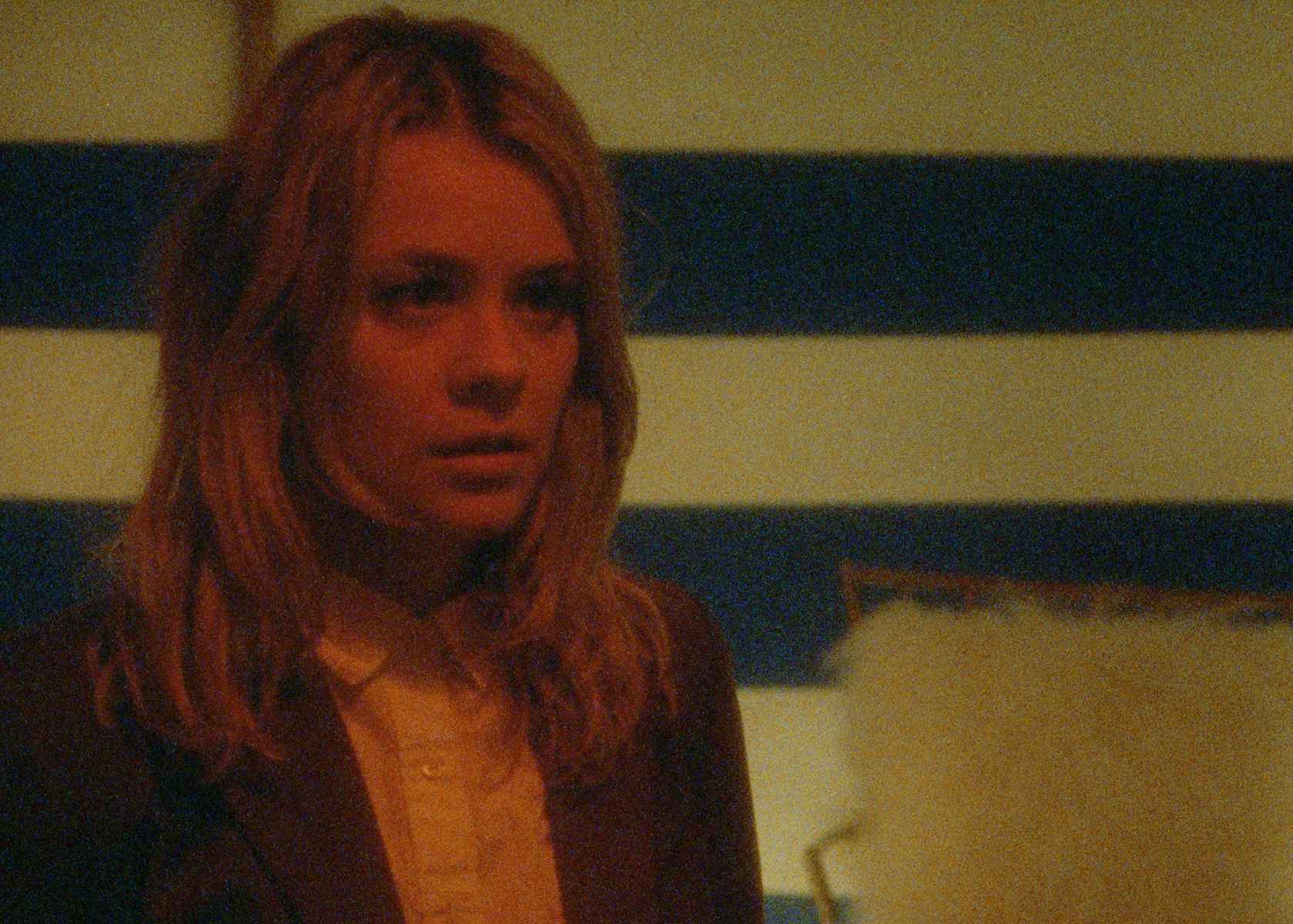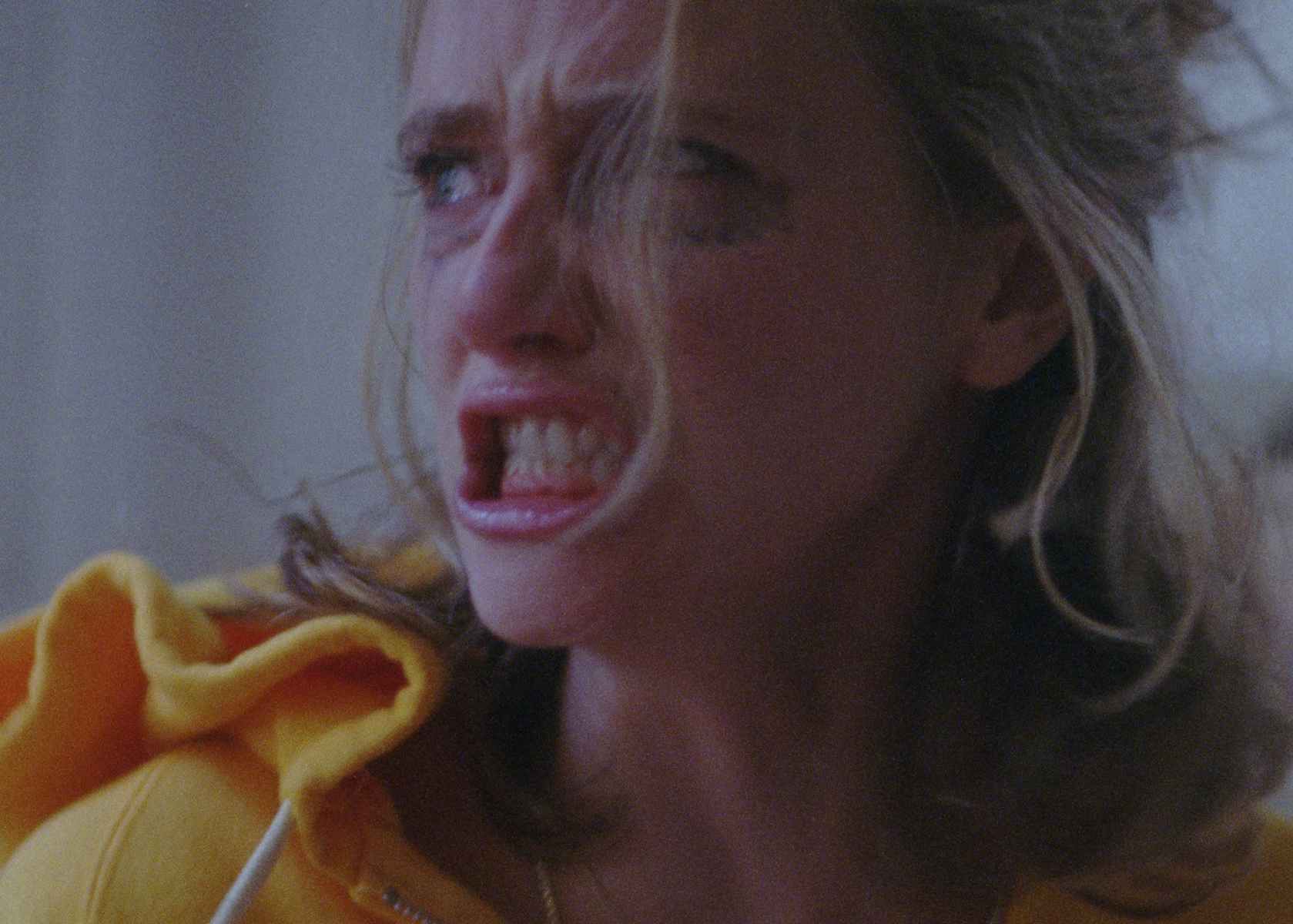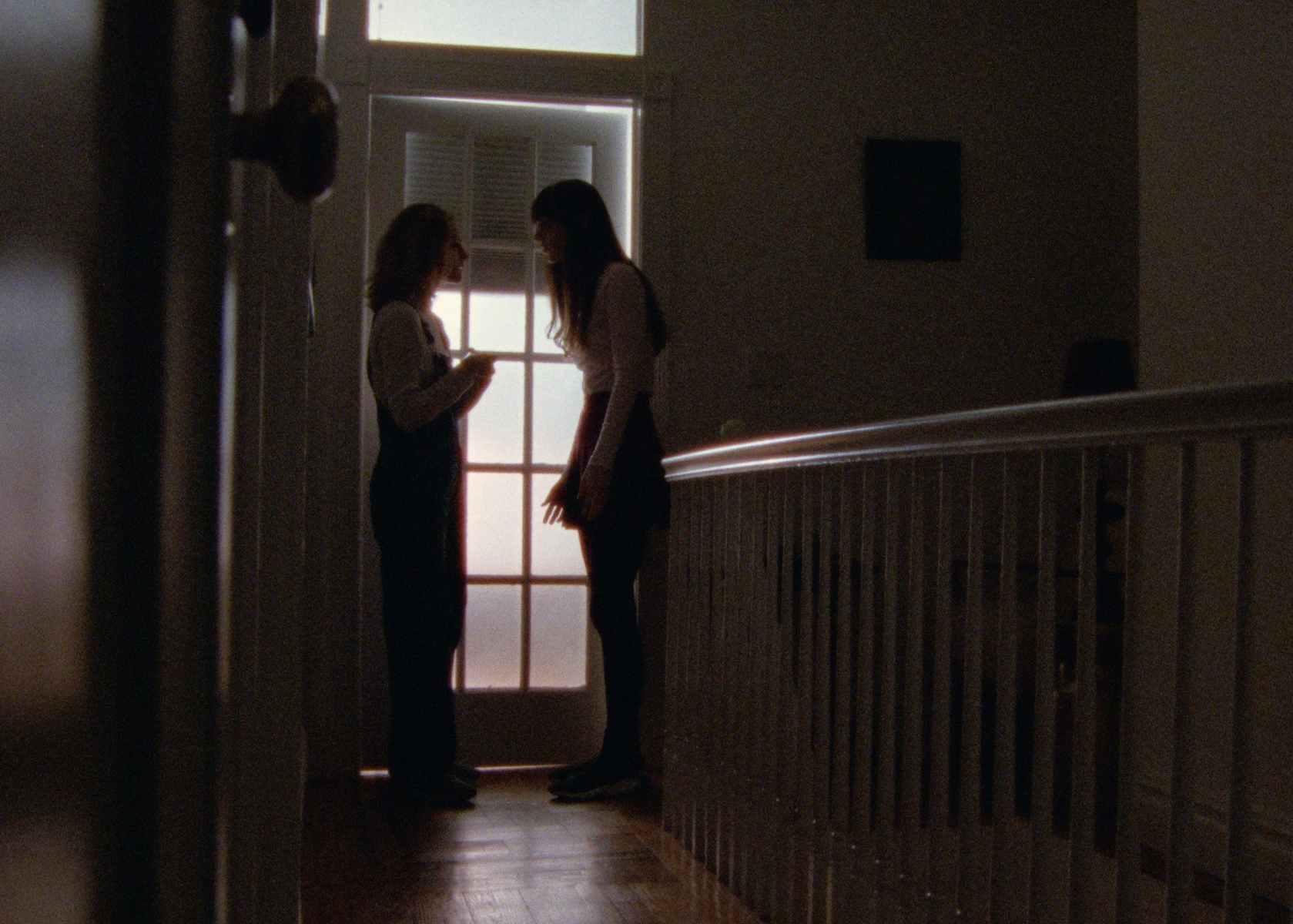 At times, the deadpan, acid-tongued dialogue seems like it was lifted straight out of an episode of Red Scare, the oft-controversial, always entertaining cultural commentary podcast that Nekrasova co-hosts with writer Anna Khachiyan – who, their horde of impassioned fans would be delighted to know, appears in a slick cameo role as ​"Ghislaine Maxwell's doppelgänger".
The Scary of Sixty-First is also steeped in the schlocky, low-budget horror films of the 1970s – down to the pink-hued typography in the opening credits, and Oneohtrix Point Never collaborator Eli Keszler's synthy, pulsating John Carpenter-esque score. Like in one of Dario Argento or Mario Bava's Italian giallo films, to which Nekrasova's has been compared, the sex is frenzied, the plot is flimsy, and the blood shines bright like ketchup. Blood and Black Lace, and Vyvanse?
Luckily, the film is self-aware enough to deliver genuine laughs. As the lurid visuals eventually coalesce, a bit of heart emerges from beneath the deadpanned ennui, and the grim reality of the abstract crime the characters have been so obsessed with sordidly takes hold, moving it into full-on horror territory.
While The Scary of Sixty-First seeks distribution, Nekrasova's profile is set to rise even higher. The actress, who has recently been dubbed ​"the new and better Chloe Sevigny", has been filming for the upcoming season of HBO's Succession, in addition to recording new episodes of Red Scare – which recently featured an interview with the documentarian Adam Curtis. Aside from pandemic de-stressing by browsing the aisles of Bloomingdale's ("It's a great place to go to retain a feeling of normalcy"), Nekrasova is working on a slew of ideas in various stages of development for her next film.


More like this