Decision To Leave: this year's Korean mystery must-see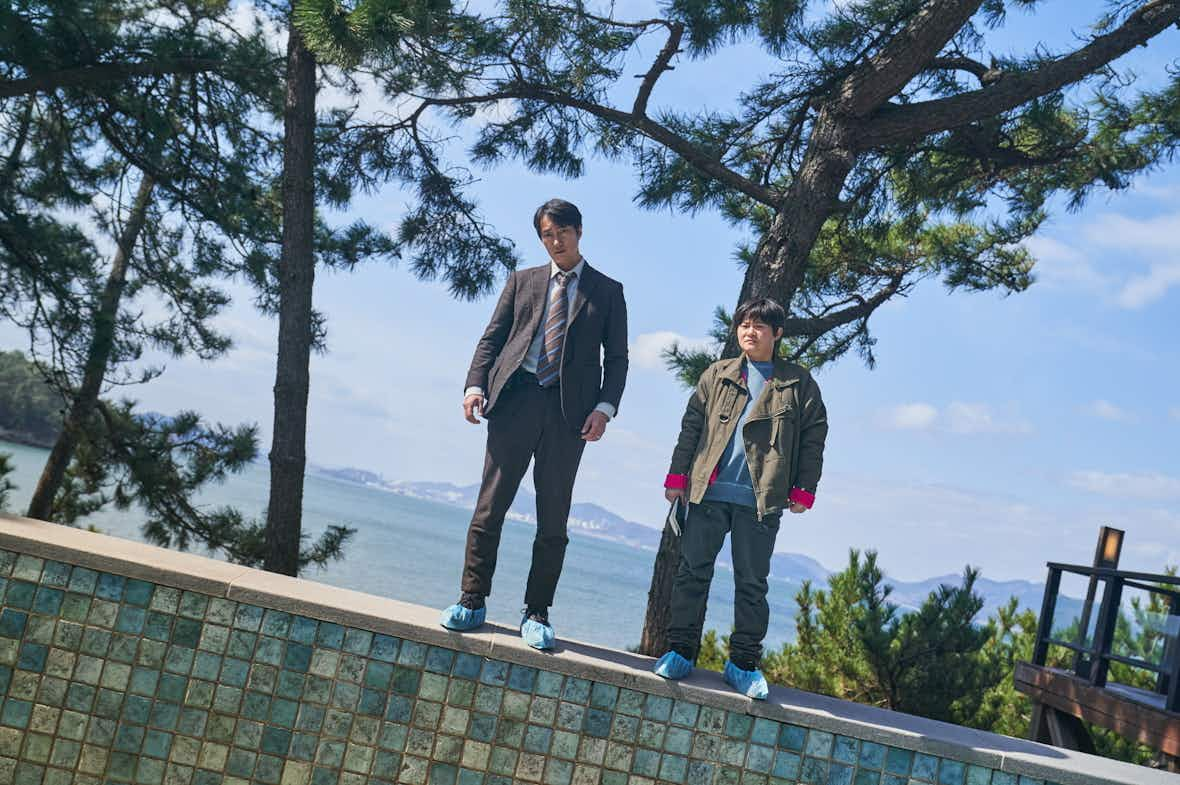 London Film Festival: THE FACE speaks to the director and lead actor of the noir detective drama, Park Chan-wook and star Park Hae-il.
When Parasite won director Bong Joon-ho a tidy stack of Oscars in 2020 (becoming the first non-English-language film to win the Academy Award for Best Picture in the process) it was a watershed moment for South Korean cinema on a global scale.

In its wake, major hits like Squid Game and Minari have set the world alight, scooping up Emmys, Golden Globes and further Oscars in the process. But for some, the biggest surprise of all was that Korea's mainstream filmmaking breakthrough hadn't come sooner – courtesy of another leading talent in the field.

Park Chan-wook is director of bonafide classics such as Cannes Grand Prix-winning vengeance thriller Oldboy (2003) and baroque psychological drama The Handmaiden (2016). The latter, a BAFTA winner and Cannes Palme d'Or nominee, was majorly snubbed at the 2017 Academy Awards – with The Independent one of many claiming that it ​"deserved Oscar nominations in pretty much every technical category", as well as a Best Picture nomination.

It's taken five years for director Park to return to the big screen (he directed the 2018 BBC series The Little Drummer Girl, starring Florence Pugh, Michael Shannon and Alexander Skarsgård, during his silver screen sabbatical), and his country's filmmaking fortunes have been transformed in the meantime. But he returns with a gravitas befitting his incredible reputation.

Decision to Leave – which has already won the maestro Cannes' Best Director award – can only be described as a masterpiece. Likened to the great works of Hitchcock, it's the story of an insomniac detective (Park Hae-il) in the coastal city of Busan investigating the death of a man who has fallen from the peak of a mountain. The prime suspect is the victim's beautiful Chinese wife Tang Wei, and throughout the course of this sophisticated and romance-infused noir thriller, detective Hae-joon must reckon with complex emotions in order to close the case.

We met with director Park and lead actor Park to untangle the mysteries of a film of beguiling quality, considerable depth and an elusive pull that lingers long after the credits roll.

Director Park, where did the idea for Decision to Leave originate from?

Park Chan-wook: In 2018, I was working on The Little Drummer Girl [the BBC espionage mini-series starring Florence Pugh, Michael Shannon and Alexander Skarsgård]. I was directing six episodes all on my own, shooting in different countries, and I was quite worn out. I had left my home country for quite some time, so I was feeling homesick, too.

One night, I was browsing on Youtube, listening to some of my favourite songs from Korea, and I found The Mist, a song by Chung Hoon-hee that I loved when I was little. Then, I found out that another legendary Korean singer called Song Chang-sik had done a cover version, and I was really surprised because he's one of my favourites, too. He's my hero. A genius composer and lyricist, as good as Bob Dylan – but an even better singer.

I listened to both versions repeatedly, and thought ​'wouldn't it be nice if I made a film that features both versions of this song, where the characters listen to it repeatedly?'

So how did the song influence your creation of the story?

Park Chan-wook: If you read the lyrics, the whole image and the story of the film will arise in your mind very naturally.

"In your silhouette, my dear beloved" is something that comes to mind when you are looking at a person who has just left you. You're seeing them in silhouette. These are emotions the characters Seo-rae and detective Hae-jun will experience at different parts of the film.

The lyric ​"Into the mist, all by myself, I walk away endlessly" then describes detective Hae-jun (Park Hae-il) as he looks for Seo-rae (Tang Wei).

And ​"Open your eyes in the mist" could mean the mist physically, but more conceptually, it's a command. It tells you to take a clear look at an ambiguous situation where you don't know what exactly you're feeling, or when you don't know what kind of person it is who you have fallen for, or their true intentions or emotions. It's a command to the character, to have a really clear look at the person you love, and the situation.

The film has been described as Hitchcockian, but you've also said that you were trying to ​"follow in the footsteps of the grandmasters from Korean cinema's past". What films did you look to for inspiration?

Park Chan-wook: Well, The Mist was actually composed for a film of the same title, made by Kim Soo-yong in 1967. Like in Decision to Leave, the song plays repeatedly in his film, which also features a village that is always foggy, and misty. Inevitably, it was an inspiration on Decision to Leave.

But also – and I'm not saying this to flatter British people – but Brief Encounter left an impression on me for a very long time. So when I wanted to make a film about a heartbreaking love story, even though it is not so much physically or visually similar, this one came to my mind.

Park Hae-il, you recently worked with Choi Min-sik, the lead actor from Oldboy, on the 2021 film Heaven: to the Land of Happiness. How are you two different from one another?

Park Hae-il: [Laughs] Choi is an actor that I really respect, and his performance in Oldboy is one that all Korean actors praise. But in Korea, Choi is often viewed as the fire extinguisher – or the fire itself. Whereas for me, I'm more seen as someone water‑y, more fluid.

I'm really grateful to director Park because he's able to draw out these elements that we actors contain inside ourselves. He managed to do this with Choi on Oldboy, and on Decision to Leave with me.

Director Park, these elemental themes seem significant – especially since the water, mountains and mist are such prominent visual elements in Decision to Leave. How important was the shooting location, the city of Busan, to this project?

Park Chan-wook: Well, the detective's name, Hae-jun, is a combination of two words, and ​"Hae" means ​"the ocean" – just as Park Hae-il's ​"Hae" also means ​"the ocean". But the accident that Hae-jun investigates in the film – the potential murder – happens in the mountains, so there's this dichotomy between the mountains and the ocean.

Hae-jun is also a person born in Seoul [a city surrounded by mountain peaks], but he loves the ocean so much that he volunteered to work in a city by the sea. Because of all these premises, I had to make sure that the location should have both mountains and the sea as well as an urban area. My conclusion was to shoot in Busan – a really big city that has a lot of different faces and, in between all the nooks and crannies, some very intriguing spaces.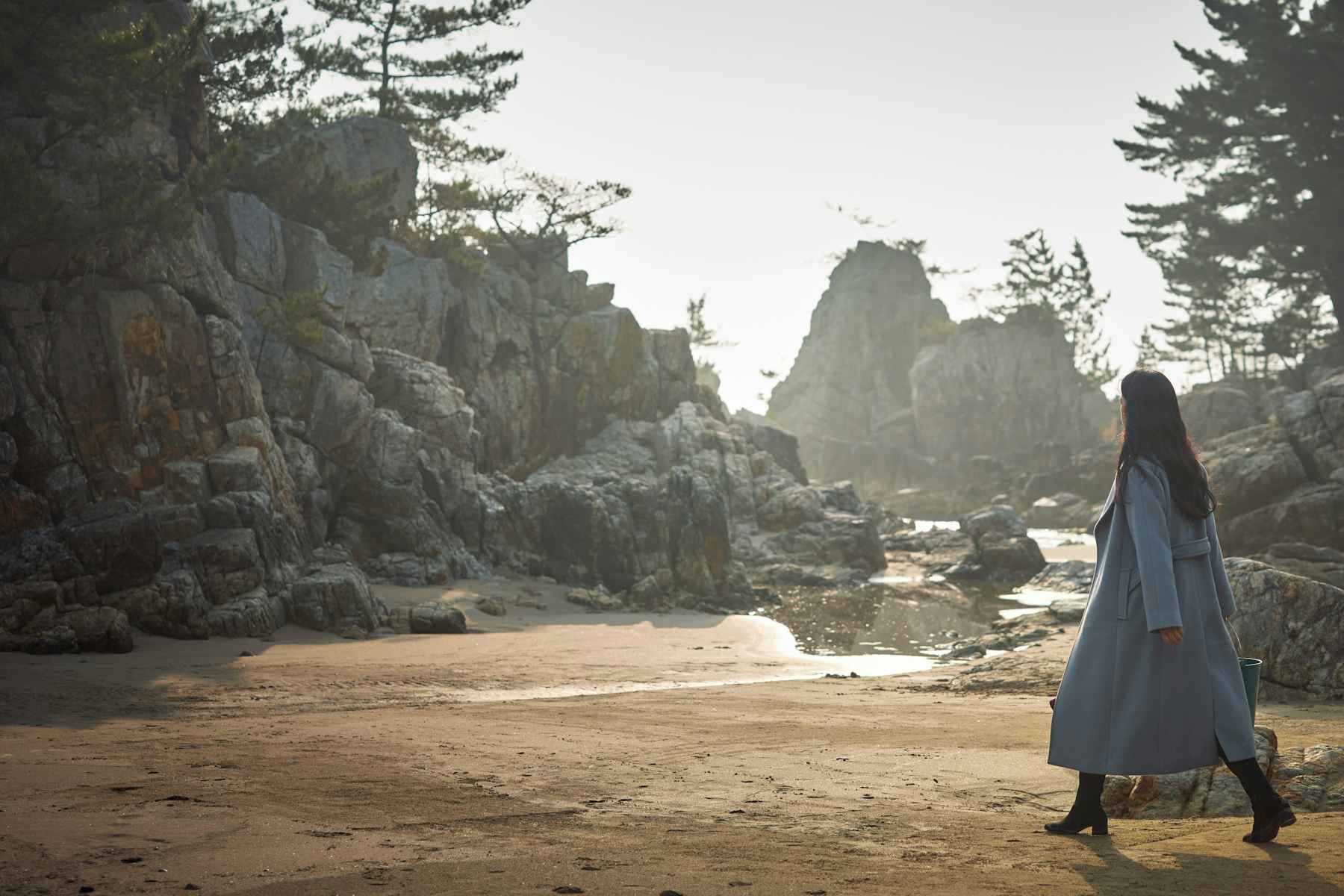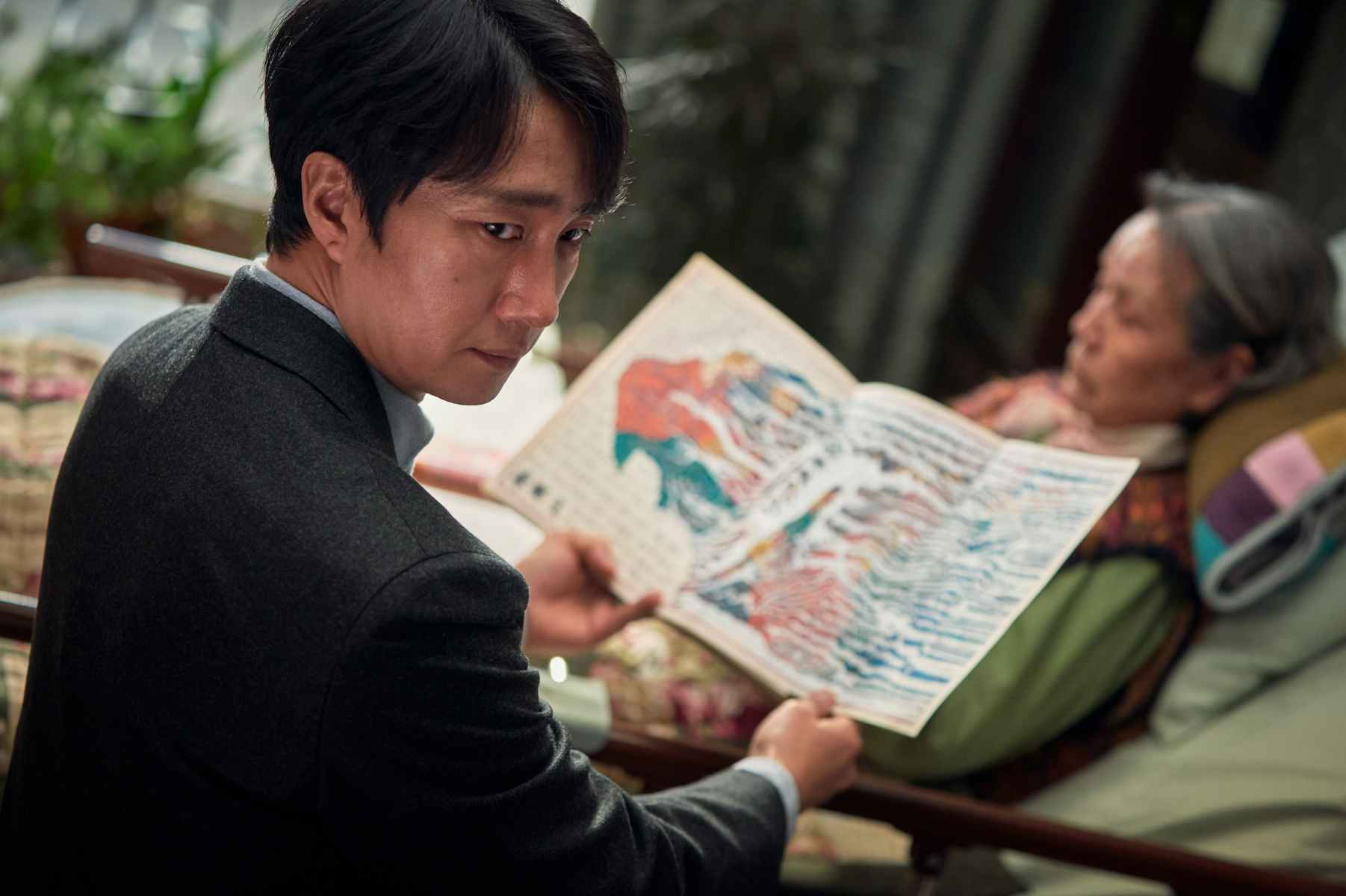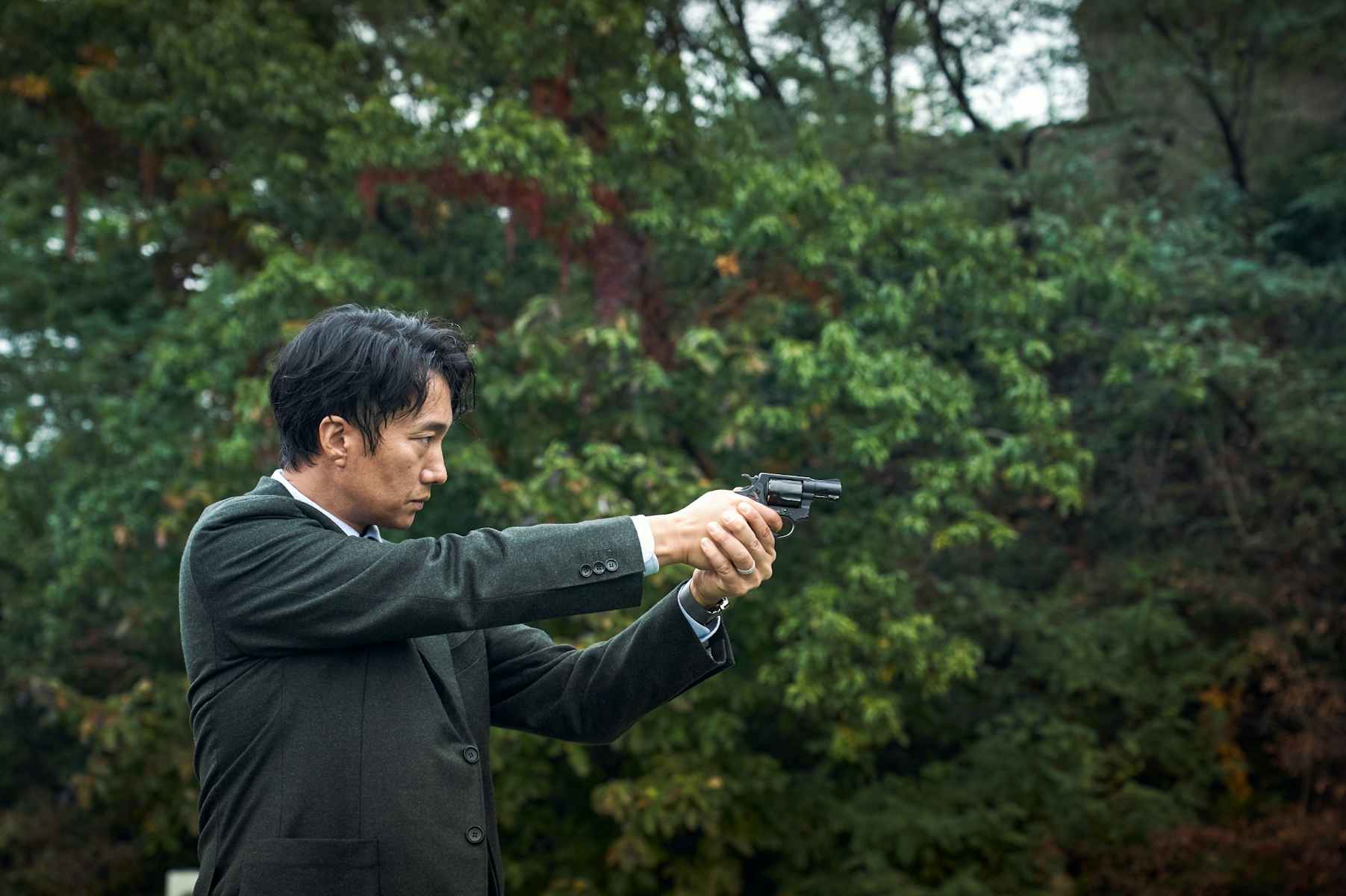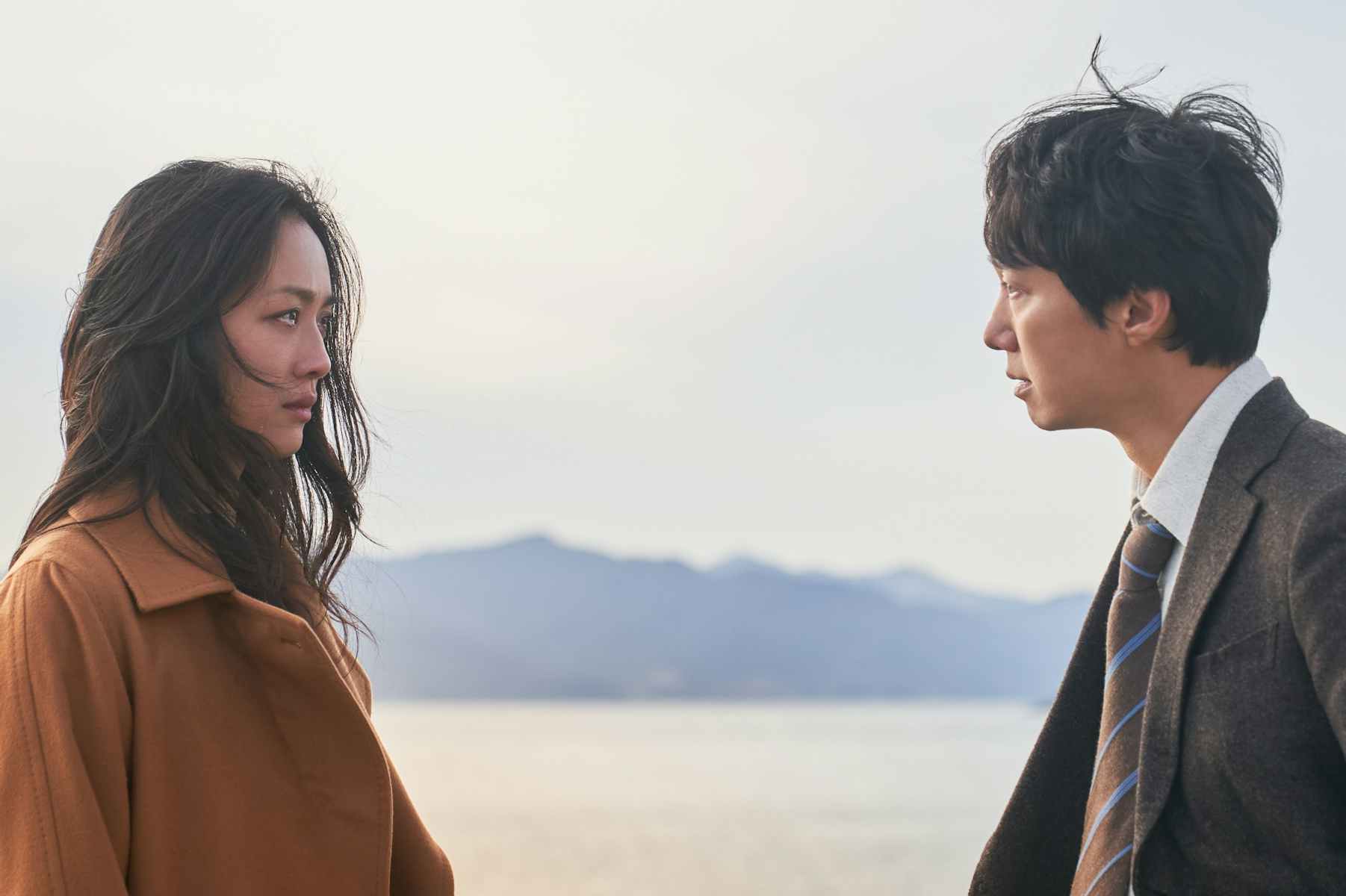 What other visual storytelling aspects are there in Decision to Leave that you feel are particularly significant?
Park Chan-wook: If you saw the wallpaper of Seo-rae's home, it's full of these cone-like patterns. Sometimes they look like a mountain range, sometimes they look like waves on the sea. That was designed by our art department, and it was all intentional to be looked at this way.

It was absolutely necessary for me to replicate that visual duality at the end of the film for the finale, so the beach that forms the backdrop of the final act was a very important visual motif. One of the most important elements is the rocks – which look like the mountains we already saw in the first half of the movie.

Even the pine trees on the peaks – the ones you see on the movie poster, where Seo-rae's husband has fallen from and died – they're a part of those rocks, so it's almost like a miniature of the mountains from the first act. When I found those rocks, I was extremely happy – because I was able to bring the mountains and the sea together in one frame.

Speaking of dichotomies, Park Hae-il – Director Park has previously highlighted how your role in Bong Joon-ho's Memories of Murder left a deep impression on Korean audiences. Were you glad to perform a different kind of role in Decision to Leave?

Park Hae-il: In Memories of Murder I played the prime suspect in a murder case, so after working with director Park I was finally able to get rid of the image that I was a murderer! Instead, in Decision to Leave, I got to play a detective who was elegant, full of manner… so I was glad to be reborn into that, as Hae-jun.

Did you also turn to classic cinema to prepare yourself for the role?
Park Hae-il: To be honest, there wasn't really one film in particular. I just wanted to work within director Park's world, untouched.
Decision To Leave screens on 14th and 15th October, and is in cinemas from 21st October. Ticket info

More like this