"

A bot­tom should always aim to be on top." The world accord­ing to

DICKPRINT
Top and bot­tom: cat­e­gories based on gay men giv­ing or receiv­ing dick and, per­haps more ter­ri­fy­ing­ly, on attrib­ut­es mea­sured by ​"femme" and ​"masc" qual­i­ties. High-pitched voice, struts and lis­tens to Kylie? Def­i­nite­ly a bot. Kills it at the gym, doesn't dance at par­ties and has an ever-so-slight Patrick Bate­man ener­gy? A top, of course. These are just a few super­fi­cial traits used to cat­e­gorise gay men – cat­e­gories being part and par­cel of the gay com­mu­ni­ty. But when those cat­e­gories are used to instil a pow­er-struc­ture, well, that's when prob­lems arise.
Enter DICK­PRINT – a mag­a­zine chal­leng­ing all of the above. When cre­ator and founder, Kacion May­ers, set out to cre­ate the mag­a­zine as part of his Cen­tral Saint Mar­tins final major project, he dived head-first with an agen­da to change the way we per­ceive gay men – specif­i­cal­ly, bottoms.
"I am a gay man, a bot­tom and unashamed­ly so," he writes in the magazine's intro. ​"Attempts at reg­u­lat­ing my sex­u­al­i­ty are rife and often car­ried out by men who see oth­er men like me as innate­ly sex­u­al­ly sub­or­di­nate. We, as gay men, have fought for our own rights and free­doms only to mir­ror het­ero­sex­u­al norms."
With themes cen­tring fetish, kink and ​"dress­ing for plea­sure", DICK­PRINT is both sex­u­al­ly-charged and sex­u­al­ly-lib­er­at­ed, with May­ers' black her­itage a con­sis­tent nar­ra­tive through­out (a result of ​"not see­ing many of these con­ver­sa­tions [dis­cussed] with­in the black gay com­mu­ni­ty"). DICK­PRINT is a place for dis­cus­sion with­out fear of taboo, for those who res­onate with May­ers' expe­ri­ence of being a gay bottom.

The mag­a­zine is backed by a wealth of con­trib­u­tors, includ­ing gay icons Bruce LaBruce and Hal Fis­ch­er. ​"They've all helped and sup­port­ed not just my project, but also my under­stand­ing of what it means to be a gay man – my sex­u­al­i­ty, fetish and cul­ture at large, too," May­ers says. Per­haps DICK­PRINT will do the same for the gays pick­ing it up and hav­ing a flick through.
We speak to May­ers about DICK­PRINT, fol­lowed by a kinky quick-fire round, below.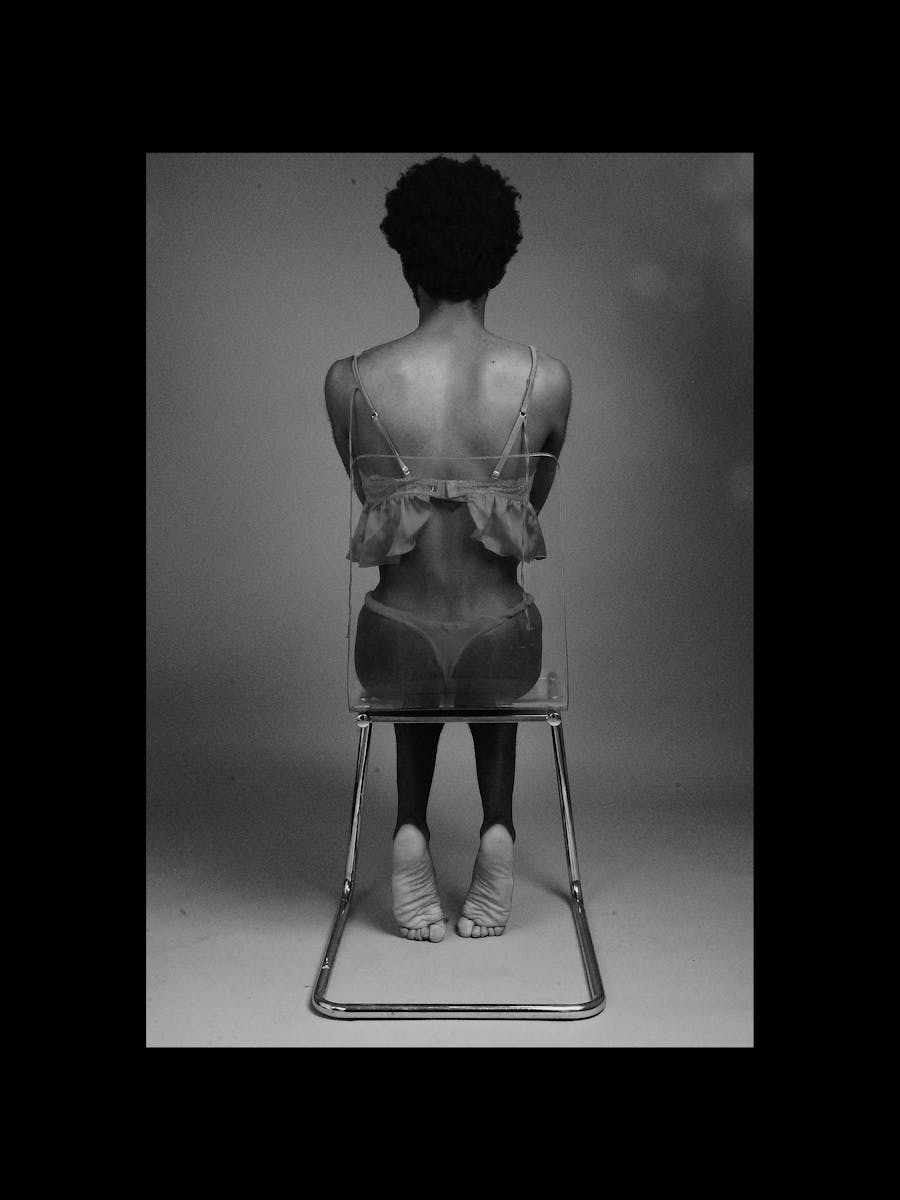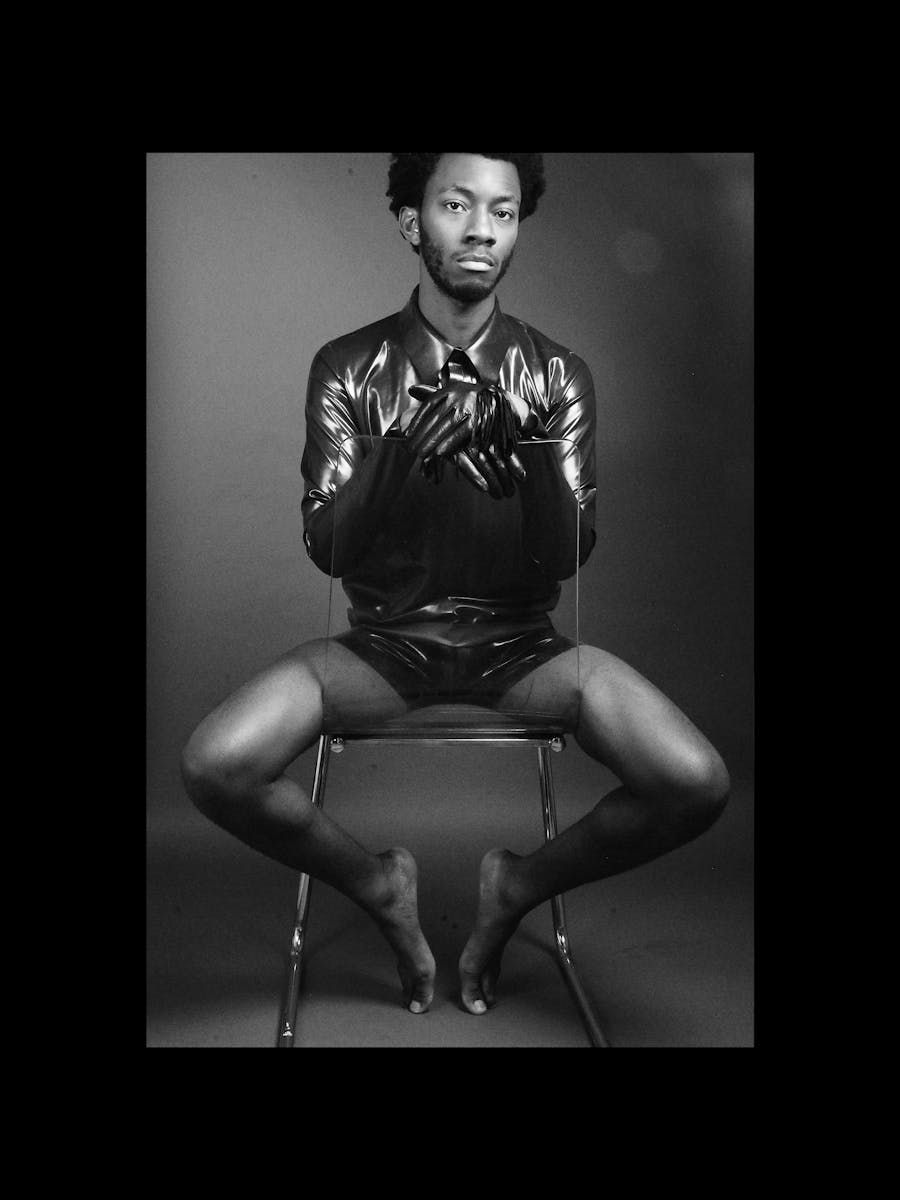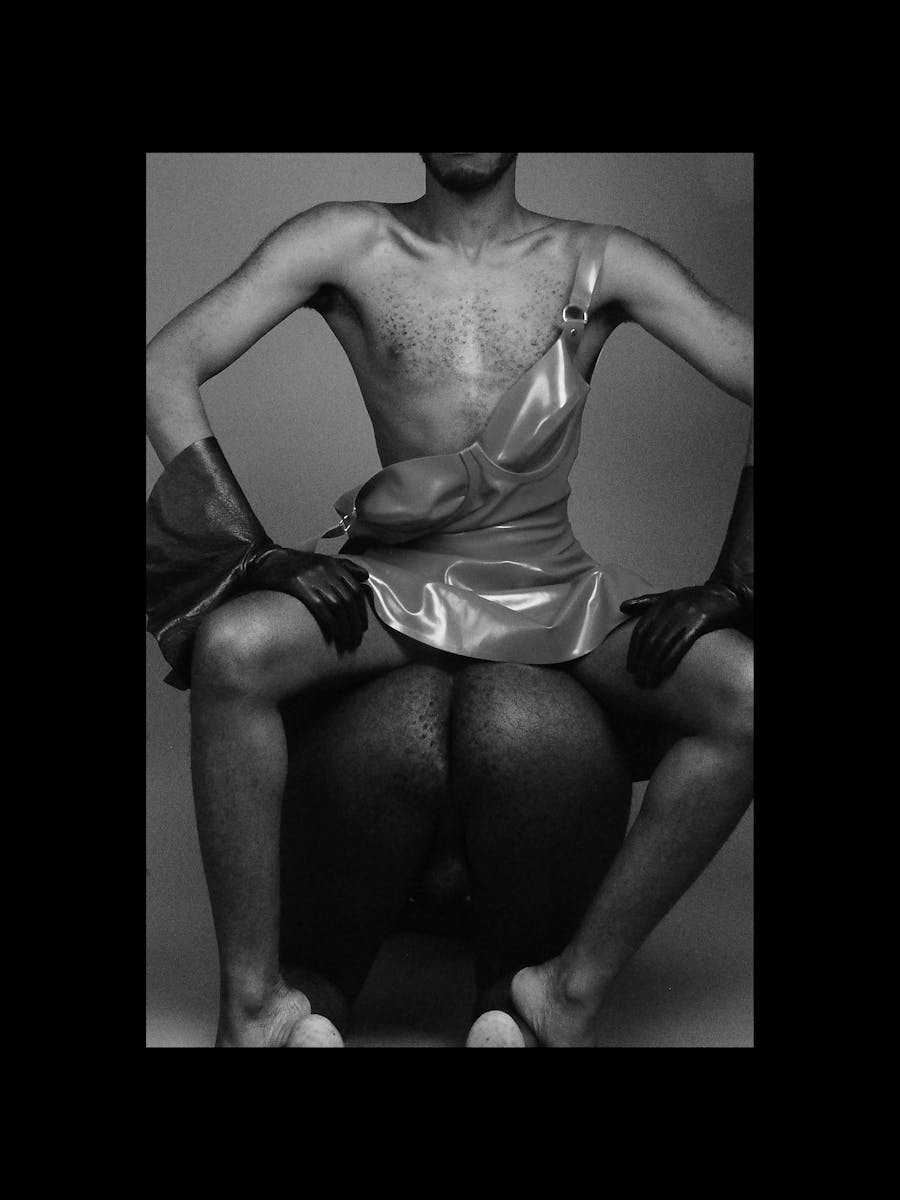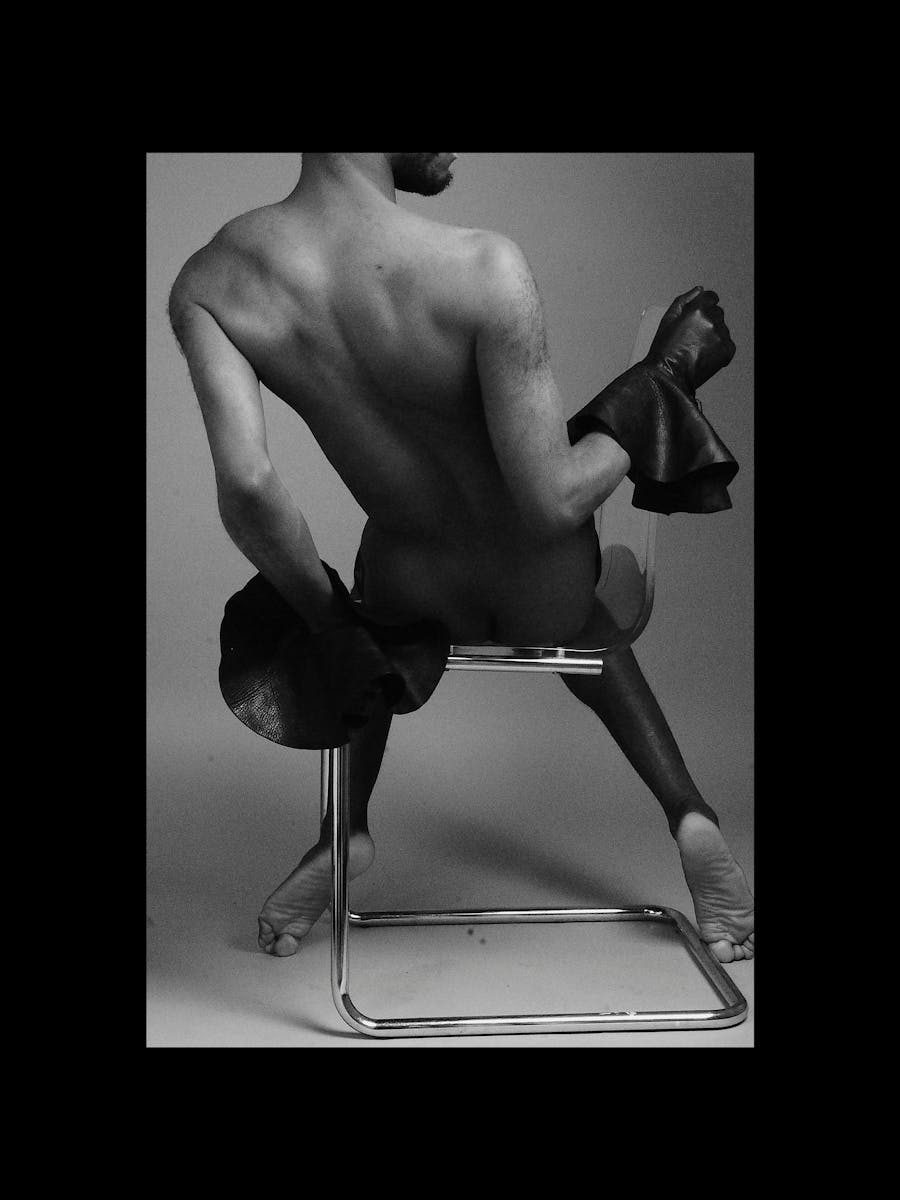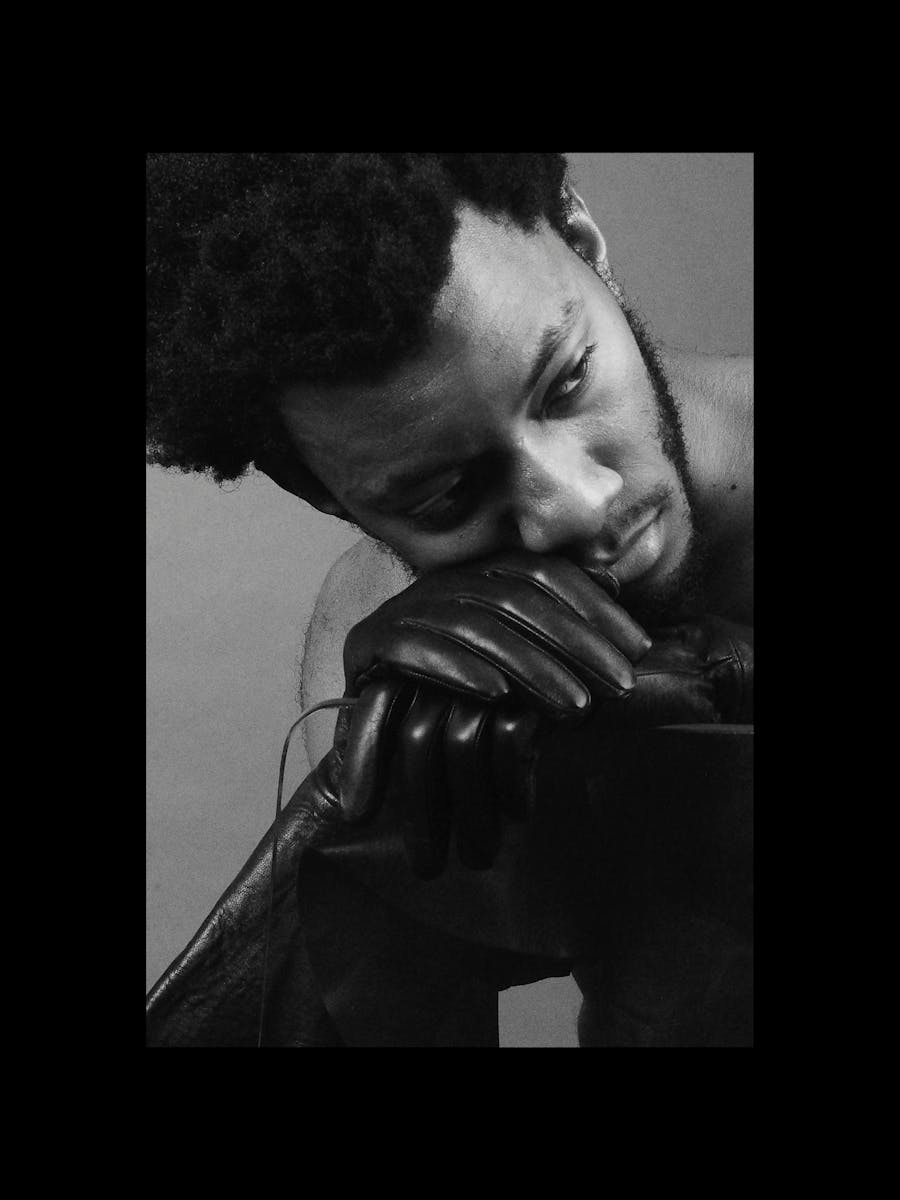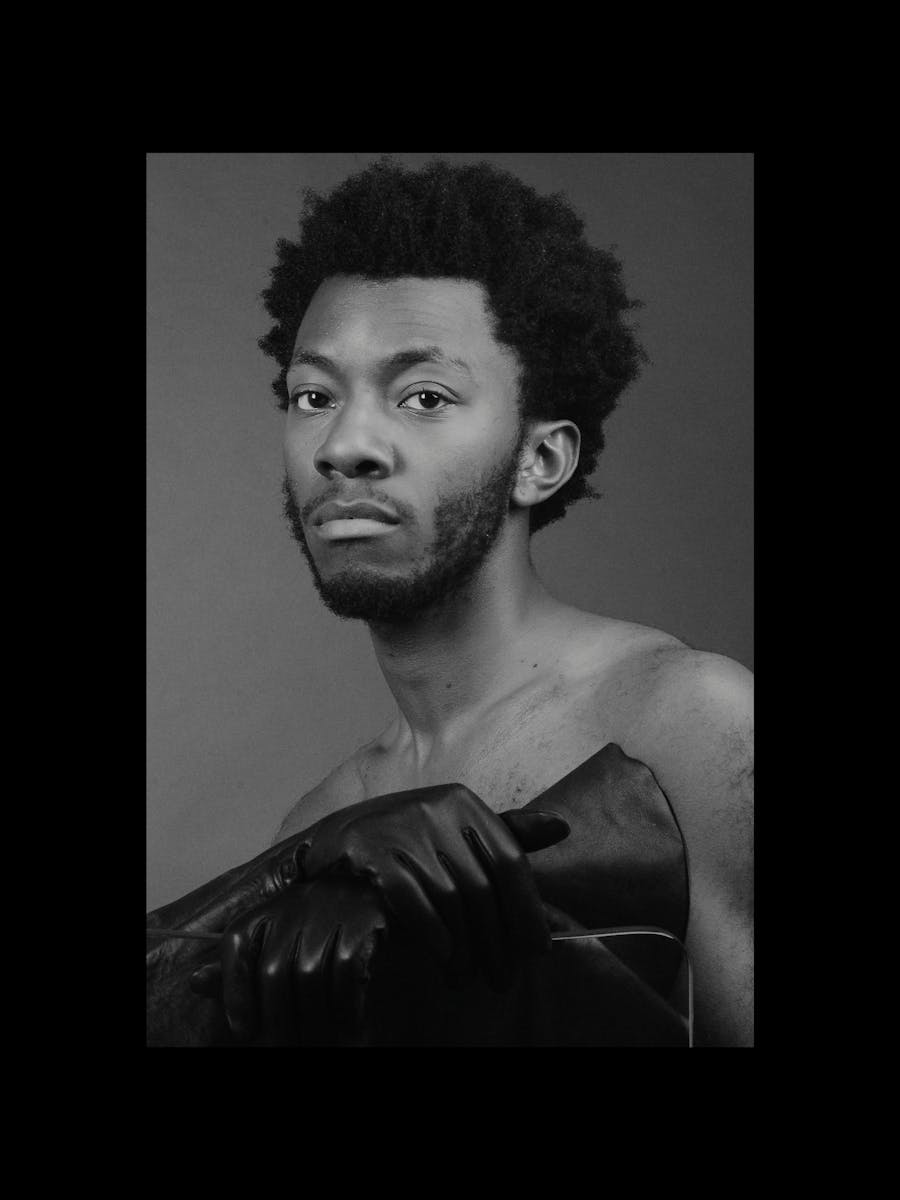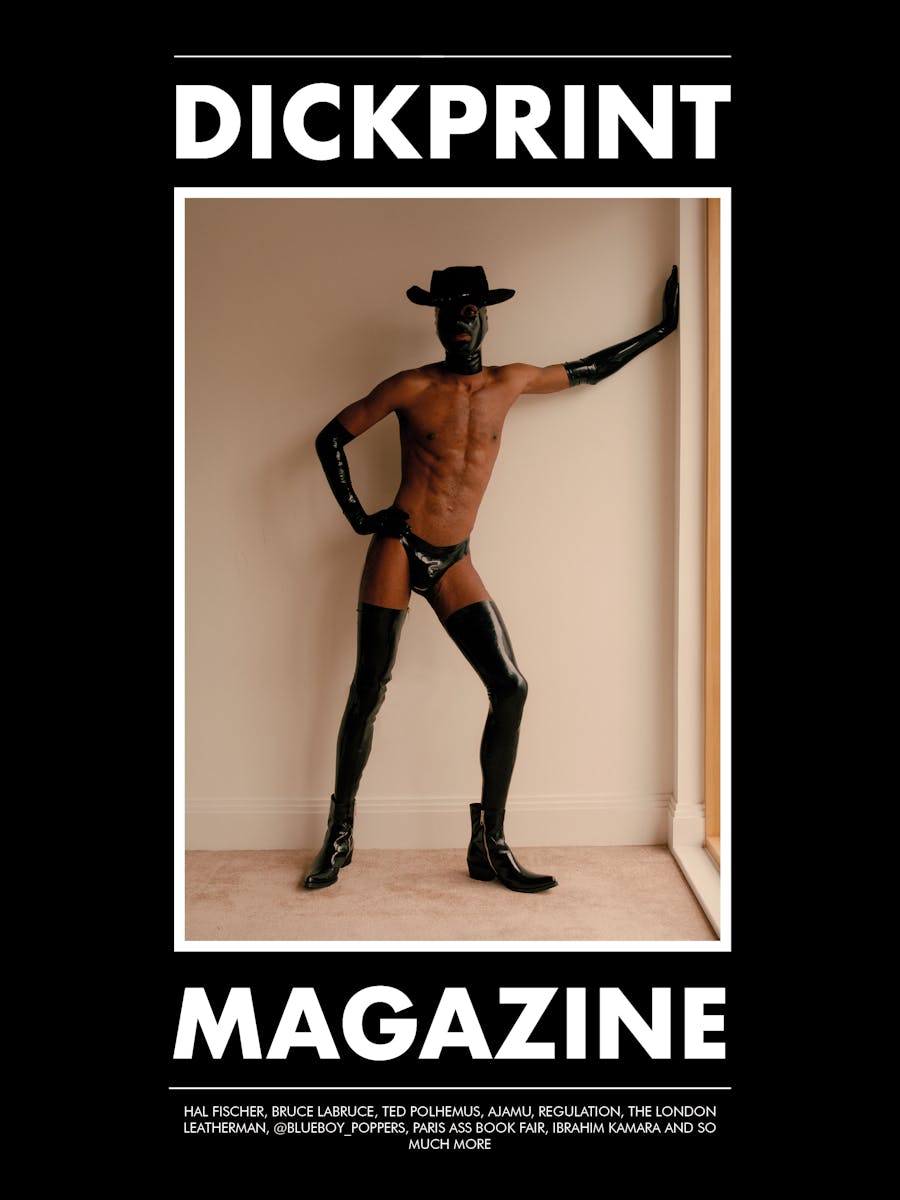 Tell us a bit about your mag­a­zine then.
DICK­PRINT is a style and cul­ture pub­li­ca­tion for boys who like boys and those who are mere­ly curi­ous. Its cen­tral themes explore fetish, dress­ing for plea­sure, kink, homo­erot­i­ca and my own sex­u­al­i­ty. It is my final major project for my BA Fash­ion Jour­nal­ism degree which I'm grad­u­at­ing from in July. It's tak­en on a life of its own now which has been equal parts excit­ing and daunting.
How did you go about estab­lish­ing this nar­ra­tive for your zine?
It's gain­ing recog­ni­tion that oth­ers before me were denied. Per­haps, in fact, they nev­er want­ed the recog­ni­tion at all! There is a plea­sure to be found and fun to be had in the under­ground, the taboo and the unknown. We don't usu­al­ly have the oppor­tu­ni­ty or space as black gay men to talk about our sex­u­al­i­ty open­ly and crit­i­cal­ly. This was real­ly just a self-wank­ing project in which I could explore myself, my lim­its and my sex­u­al­i­ty. I just want­ed to feel and be sex­u­al­ly liberated.
How did your expe­ri­ences of being a gay man influ­ence the magazine?
There are count­less attempts at reg­u­lat­ing my sex­u­al­i­ty, often car­ried out by men who see oth­er men like me (espe­cial­ly bot­toms) as innate­ly sex­u­al­ly sub­or­di­nate. This is the rea­son why so many of us for­feit our true selves in favour of sex­u­al atten­tion from the unde­serv­ing. I coined the phrase ​"mas­cuerad­ing" to sum­marise the phe­nom­e­non. It's easy to find your­self manoeu­vring these sti­fling unwrit­ten codes of con­duct in the gay com­mu­ni­ty – codes made-up by ​"men who like their men to be men".

Why did you decide to hone in on fetishwear?
I was read­ing Man Ray's auto­bi­og­ra­phy, and there's a sec­tion in which he arrives in Paris with a trunk full of his work which he's try­ing to get through cus­toms. He describes one of the works as a ​"fetish". From there, I spi­ralled into the ori­gins of fetish and the Nkisi Nkon­di or ​"pow­er fig­ures" from The Con­go. These are small man-made objects or fig­ures believed to be vest­ed with super­nat­ur­al pow­ers. That got me think­ing about the pow­er of dress and the con­no­ta­tions of fetish and fetish­wear. I thought about how we vest so much pow­er into what we wear espe­cial­ly when we think about the clothes we wear in the bed­room. And this sort of spi­ralled into DICK­PRINT.
Who is the mag­a­zine made for?
While I want­ed DICK­PRINT to specif­i­cal­ly per­tain to black gay men in parts, it is still extreme­ly rel­e­vant across the board, regard­less of race. You don't have to be a black gay man to relate to what is at the core of this or to try and com­pre­hend our per­son­al expe­ri­ences. It's this lack of com­pre­hen­sion and under­stand­ing which is often at the core of many of our prob­lems in soci­ety at large. DICK­PRINT is made for any­one who cares to read it. I want it to reach as many peo­ple as pos­si­ble. But pre­dom­i­nant­ly, I want this to touch oth­er gay men like myself.
What's next for you and DICK­PRINT?
DICK­PRINT is actu­al­ly just a moment in time. This was my final major project for uni­ver­si­ty that now amounts to just over 250 pages worth of advert-free con­tent. All of the writ­ing is me. It's been a lot, although I've had a tonne of help and sup­port from friends who I am for­ev­er indebt­ed too. I don't think I'll con­tin­ue DICK­PRINT phys­i­cal­ly but it will for­ev­er exist in spir­it. That is, unless I man­age to find fund­ing for a sec­ond issue.
Leather or lace?
Leather.
Chaps or harness?
Chaps.
PVC or Lycra?
Nei­ther.
Plea­sure or pain?
Plea­sure, although it's worth point­ing out that the two can be synonymous.
Favourite fetish night?
The places I vis­it­ed weren't real­ly up my street though I've heard the boys over at Ado­nis know how to have a good time.
Favourite posi­tion?
A bot­tom should always aim to be on top.
Fin­ish the sen­tence: I feel sex­i­est when…
Men are vis­i­bly shy/​nervous/​intimidated by my presence.
---