"

Don't flash anyone": Manifest's Luna Blaise on looking good on the red carpet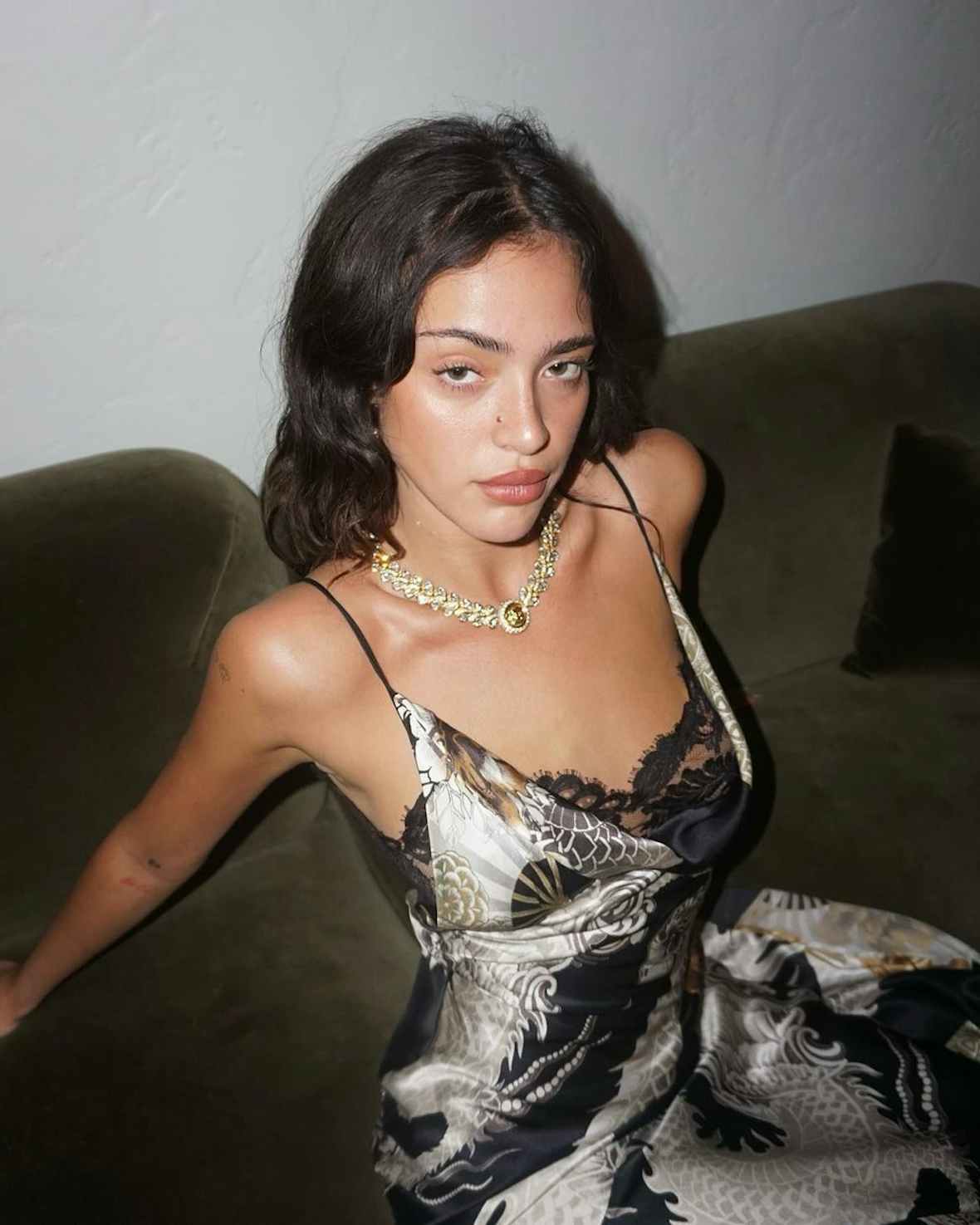 Call Sheet: With the hit Netflix show Manifest coming to an end, 21-year-old actor Luna Blaise is ready for her next challenge.
For the first time in months, Luna Blaise is experiencing a rare moment of normality, a chance to breathe and get back to old hobbies. That's what happens when the hit TV series you're part of finally comes to a close, as Manifest did after four seasons last month.

"Now I'm done with the show, I'm able to kind of get back into me time, so I'm starting to go back to yoga and ballet," she says, phoning in from Los Angeles. It's a particularly welcome moment of calm considering the 21-year-old's journey on the show has been a bit of a rollercoaster.

First airing on NBC in 2018, the series follows a group of passengers who mysteriously reappear five and a half years after their plane crashed. It's the kind of story that keeps audiences hooked with cliffhangers, but despite its loyal fanbase, the show was cancelled out of nowhere last June (now that's a cliffhanger).

Thank God for Netflix, then, who bought the first two series just before it went off air. It quickly shot to number three on the streaming charts and, two months later, Blaise got a call to let her know that series four was back on.

"It was a super weird feeling. In my mind, that chapter was done, so having put that to rest in my mind and then getting this chance to bring it back to life… all of us wanted to be on board," she says. ​"We didn't even second guess it."

Blaise is by no means a stranger to the ups and downs of Hollywood, though – she's been on screen since she was six-years-old. But it wasn't until 2014 that she bagged her breakout role, starring alongside Randall Park and Constance Wu in US sitcom Fresh Off the Boat.
"With my dad being a director and cinematographer, I grew up on sets and I was just super immersed in this industry," she says. ​"I didn't really grow up in school. I left in seventh grade because I booked Fresh Off the Boat, so it felt really natural to me. It's been an incredible part of my life."
The film that made me want to get into acting is…

As a kid, I had a fixation, like I needed to be in the movie screen. Any time my dad and my mum would take me to the cinema, I would run down to the bottom of the theatre and try to touch the screen because I wanted to get in it. A movie that inspired me in a more mystical way was The Wizard of Oz. I watched it over and over and over again, and when I came to the understanding that there was an actress, Judy Garland, playing the role of Dorothy, I was like: ​"I want to do what she's doing." It sort of came from there.

The actors I studied to learn the craft are…

Winona Ryder, Angelina Jolie, Jennifer Lawrence, Brittany Murphy, Meryl Streep, Julia Roberts… I mean, the list could go on forever. The women in Hollywood are just absolutely mind blowing.

The one thing I have to have in my trailer is…

So many things! I always have to have my headphones, because I need music 24/​7. And my journal. I always have my pen and paper to write down certain emotions or thoughts.

My go-to playlist to get in the zone before filming is…

It depends on the scene. If you know it's a really sad scene, I'll put on a playlist that works for that. And I have playlists for certain characters. For [my character] Olive on Manifest, there was a lot of The Beatles, Elvis Presley, Phoebe Bridgers and The Mamas & the Papas. For the last half of the show, there was also a lot of Bon Iver, Coldplay, Gracie Abrams and Omar Apollo.

The best costume I've ever worn is…

There were a lot of memorable costumes on Fresh Off the Boat. It was set in the ​'90s, so every Halloween episode was something to look forward to. I got to play Poison Ivy from Batman and had the full red wig. I got to do Sporty Spice, which was awesome. I was a zombie one year, too.

My secret to looking good on a red carpet is…

Relax! I struggle with it still. It's so hard, because there's flashing lights and so many people shouting at you. It's crazy. But just remain focused. They're there to see you and you're going to look good regardless. Just don't flash anyone.

When I'm not acting, I'm…

I love being with my friends and being normal, because I'm so used to being in front of a camera and having lots of people around me at all times.​I also love nature, so when I'm living in New York, going upstate and chilling out and disconnecting is my dream.

My dream role is…

Something that I haven't done before, a role that really puts me out of my comfort zone, pushes my limits, tests my skills as an actor and gets my head fully submerged into the role.

More like this