Ellen von Unwerth: 30 years of photographing women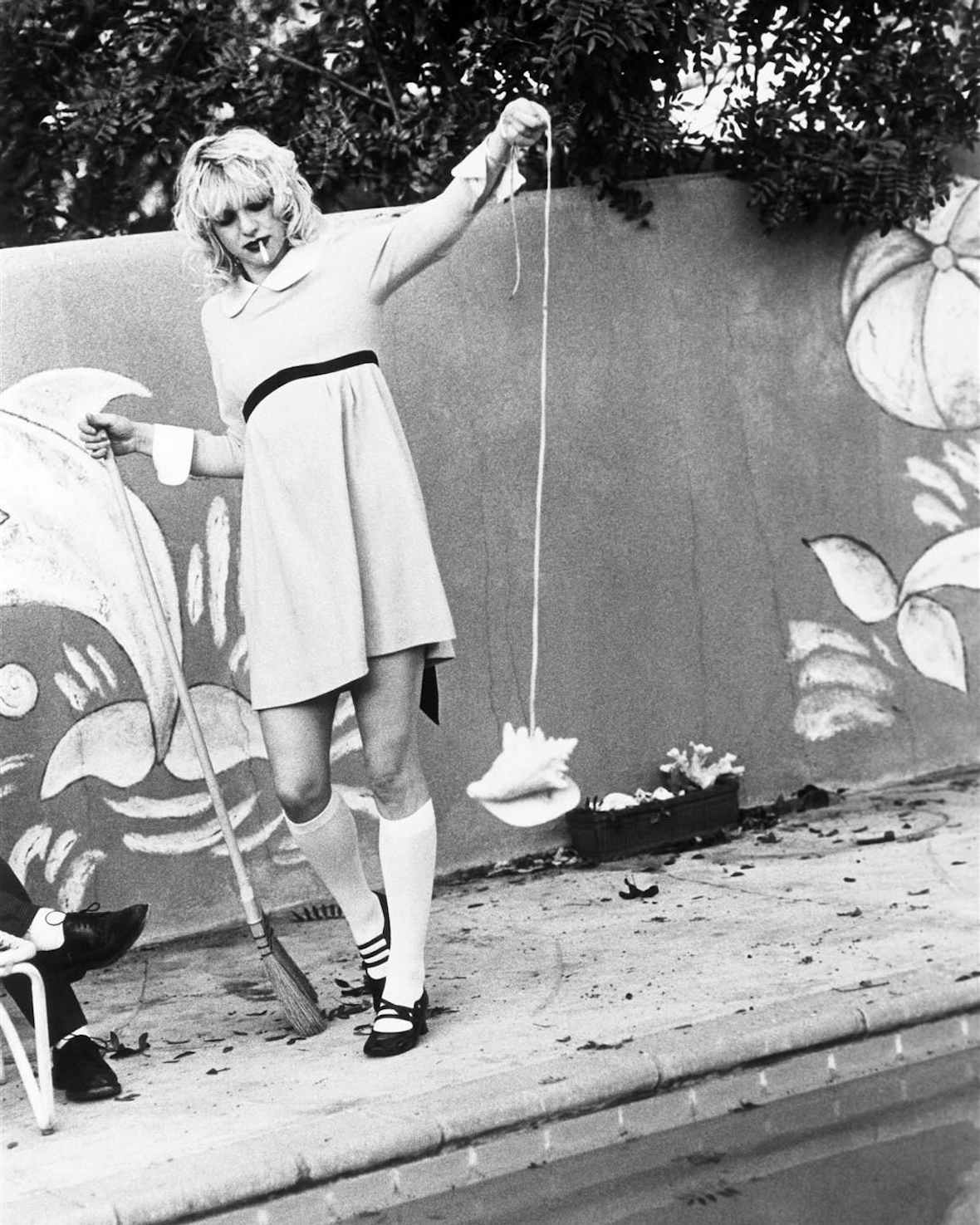 Photography institution Fotografiska opens its New York doors next month with a retrospective collection from one of fashion's most prolific creators.
18th October marks the New York opening of the world's largest institutions for photography, Fotografiska. The museum was founded in Stockholm and in its lifetime has housed retrospective exhibitions for Canon photographers, including David LaChapelle, Helmut Newton and Sally Mann.

Fotografiska has built its New York home in the historic 281 Park Avenue South building, which at one point was set to house a pet-project ​"visual" arts centre' headed up by notorious New York fashion world scam-artist Anna Delvey. The museum will mark its opening with an inaugural exhibition looking back on the thirty year career of one of fashion's most prolific photographers, Ellen von Unwerth.
Few artists alive today have left as big of a dent on the surface of pop culture. Devotion! 30 Years of Photographing Women celebrates the German photographer's acclaimed career spent capturing some of the world's most talked about women in music, fashion and entertainment, often at cornerstone moments in their professional and personal lives. Through the lense, von Unwerth has consistently managed to show the world a different side to her distinguished subjects, be it a previously-unseen vulnerability or a childlike playfulness that nobody would ever expect.

Ahead of Devotion!'s opening this winter, we caught up with von Unwerth to discuss her most iconic images and the women who feature in them.
Anna Wintour (Interview Magazine, 1993)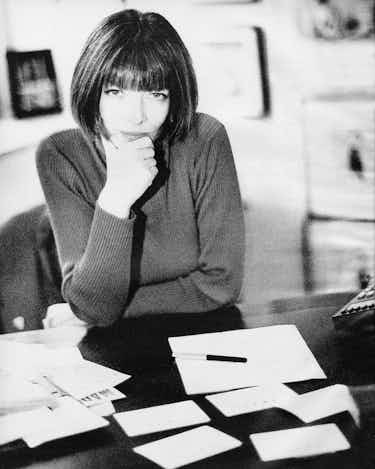 "This was shot for Interview Magazine and Anna had actually specifically asked for me to do it. We shot it in her office and, of course, I was very nervous because she is such an impressive person, but she was actually super cool and fun to work with.
I really love this shot because for once you get to see her eyes which is quite rare as she's usually wearing sunglasses. I think it shows a sort of vulnerability in her, though she still looks very powerful.
Sometimes when you have somebody in front of the camera you catch another side to them and you can really see the human being. There was an unspoken communication between us in this photo and I've always really appreciated that moment which is why I included this shot in the ​'Power' section of the exhibition."

Azealia Banks (Playboy, 2014)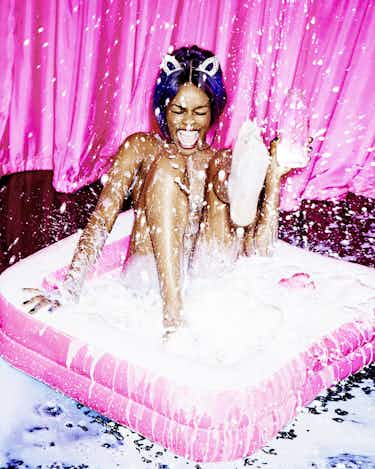 "I was a huge fan of Azealia, so I was really excited to be working with her on this one. In terms of what I knew of her before, well, 212 is one of the best rap songs ever! I love the video with her against the brick wall in pigtails and a Mickey Mouse sweater. There's no production value but it's just amazing.
I was a bit nervous about how she would feel about shooting for Playboy and the nudity but she was a total natural, running around the studio naked and playing with these two amazing cats we had for the shoot. She was very fun and so lovely to work with, no diva attitude.
This was one of the last shoots Playboy did before they announced there would be no more nudity, but for me Playboy without nudity is like: ​'What's the point?' If you see nudity in every fashion magazine you pick up, you should be able to see it in Playboy."

Britney Spears (Blackout album cover shoot, 2007)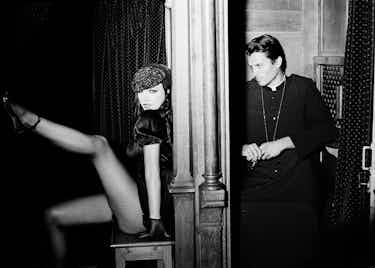 "This was at a point when everyone thought she was going a bit cuckoo. She had changed her hair and she just wanted to change her life and her image so I was very intrigued when she asked me to shoot her album.
I got a call saying that Britney wanted to shoot at 3am and I thought: ​'Hmm… I love Britney but I don't think that's going to happen.' We tried to set up a meeting the day before and her team were telling me: ​'Britney's going to be in Hollywood', then: ​'Britney's going to be in Malibu' and eventually I just told them to figure out a final destination and let me know. So I was just killing time in the Chateau Marmont and suddenly my assistant looks across the room and says: ​'There's Britney!' Nobody had recognised her.
People were talking a lot about her at the time but she was very, very sweet and she knew exactly what she wanted. The stylist Patti Wilson had so many great looks and we had a million different set ups but the one that Britney was insistent on was the confessional booth. It was a really unforgettable shoot, you always remember the weird ones most."

Christina Aguilera (Back To Basics album shoot, 2006)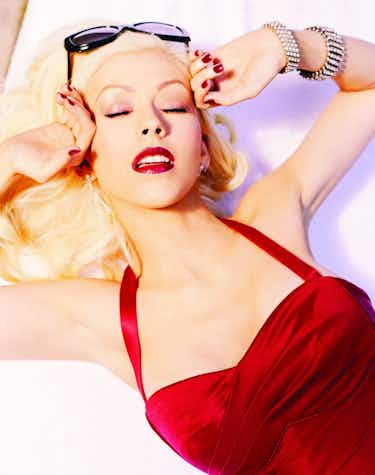 "I worked on this shoot around the same time as I worked with Britney which was funny because they were like, the two big icons at that time but they are very, very different. Christina is much more of a diva, that's her whole image. She's like an actress, very playful and she loves to change her look with hair and make-up. She's very fun to photograph!

This was for her album Back To Basics which had a bit of a retro vibe, but she was still rock ​'n' roll. I actually worked with Christina again not long ago, for the Galore 2019 Icons issue, and we did a similar sort of look because that's how I love her – that old Hollywood glamour look really suits her and it's what makes her so iconic. It was really nice to see her again."
Courtney Love (Live Through This album shoot, 1994)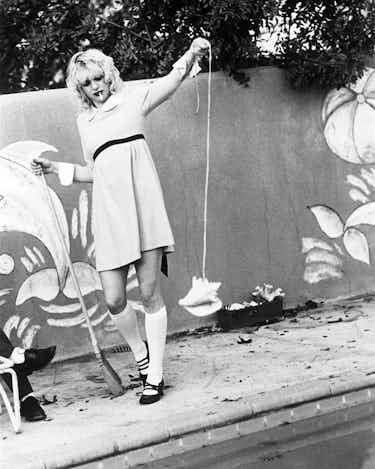 "We shot this for Hole's Live Through This album inlay. She never wanted to be photographed alone, she always wanted to be with the band and this was one of the few shots I managed to get of her by herself. So many people tell me the record is their favourite album so I feel really lucky to have been a part of it.
We shot it in the garden of a little suburban house in LA. It had lots of random decorations like the shell she's playing with in the photo. There was a ceramic frog at the bottom of the pool and Courtney dived in fully dressed to grab it so we could get a shot of her kissing the frog, which was very brave of her because the water was freezing.
I totally loved her look at that time, with her babydoll dresses and lipstick smeared over her face, I was fascinated by her. It was during a rough time in her life so I wasn't sure what to expect but she was super intelligent and chatty, we talked forever."

Kate Moss and Naomi Campbell (American Vogue, 1996)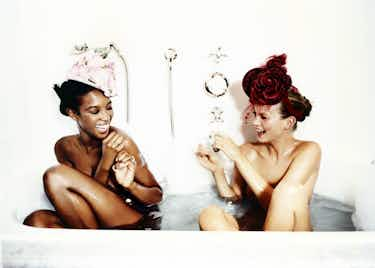 "This was a shoot for American Vogue and we shot it in Paris. It was during an amazing moment in time when Naomi was already a huge star, Kate was blowing up and they were having a lot of fun, partying nonstop.
We had a tonne of looks to get through but I shoot very fast so we ended up running out of clothes. So I said: ​'Just put these hats on!' and we shot them playing around in the bathtub, sipping champagne. The whole shoot was really just a party.
I think this photo is so cute because it really captures the friendship between them and that cheeky naughtiness they share. I love it for that."

Naomi Campbell (The Face, 1994)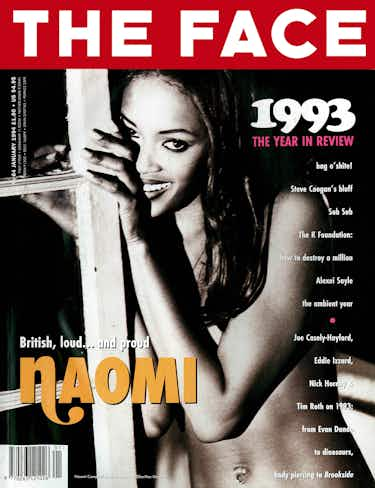 "We were were shooting on the streets of New Orleans when I met a friend who lived there who told me they had this amazing 1900s bordello-style house that I had to shoot in. Naomi was totally into it so we went there and shot her in not very much, most shots she was just in a little t‑shirt and sneakers.

I worked with her a lot around then so we had a very intimate relationship and I think that comes across in this image. She almost looks a little bit shy, but still playful which is true to her personality. I was really pleased when I saw The Face chose it for the cover."
Paris Hilton (Guess, 2003)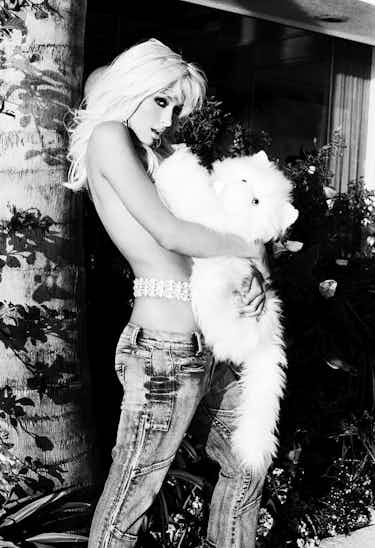 "When I look at this image I always remember the cat she's holding because it was this disgusting, dirty stuffed cat from a rental shop and when I saw it I said: ​'We can't use that!' but we ended up falling in love with it and it using the shot for the campaign.
It was interesting to shoot her because we had previously only ever used professional models for Guess but Paul Marciano always had a great nose for the right people to put in his campaigns.
I had met her a couple of times before, and you know she had a bit of an idea of herself but she was still cute and charming. She really played up to the persona back then of: ​'I'm Paris Hilton and everyone fantasises about me and where I come from.'

She had just become a big star and usually when that happens people change a little bit, especially when there's a lot of partying involved and they're going through that phase. At that time everyone wanted ​'Paris Hilton' but she was still only growing up. I see her from time to time now and she is different, a lot more chatty.
We shot a couple more campaigns for Guess with her after this, one of them we did in Las Vegas with this huge snake. I remember Paris was a little hungover and I asked her if she was okay, she said: ​'I mean this fucking snake is strangling me, but whatever.'"

Rihanna, (Rated R album shoot, 2009)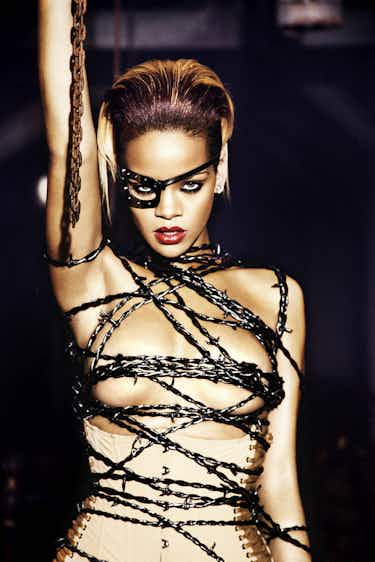 "Rihanna called me and was like: ​'Ellen where are you?' I told her I was in Berlin, she said, ​'Okay, I'm coming!', and she just showed up.
We shot so many different set ups with mannequins and Barbie dolls, in this huge factory-style loft. She had an incredible stylist who had this barbed wire outfit which eventually became one of the most iconic images from that era. What I love about her is that she's always trying to be provocative and push boundaries, especially in her outfits she always chooses the most edgy looks. She's super fun to work with and, my god, what a beauty."

Victoria Beckham (i‑D Magazine, 2004)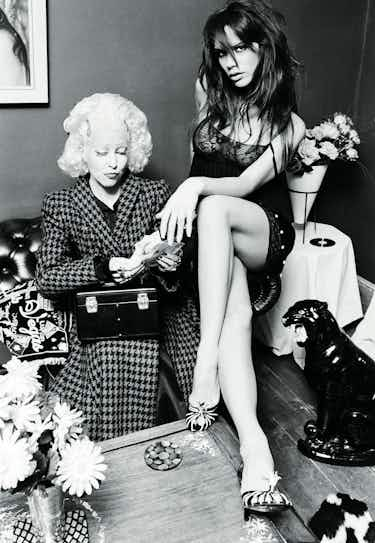 "I first shot with Victoria when she was with the Spice Girls and I also did the photography for her book, I've always loved working with her because she is so creative.

This shot was inspired by the film Belle de Jour, the idea was that Victoria was playing a bourgeois woman who was bored in her life so starts to work as an escort, and the older woman is supposed to be her madame paying her. Although when you look at this photo it sort of looks like she's getting her nails done!"


More like this