Elsa Rouy is the British art scene's bold new romantic

At 20-years-old, the artist is carving a reputation for her subversive take on sexuality, painting nightmarish scenes of dark fantasies, bodily fluids and the female gaze through a liberating lens.
At first glance, artist Elsa Rouy's large-scale paintings are naughty, irreverent and every bit erotic, its graphic images hitting the viewer with a giddy sense of euphoria. A woman squeezes her tits in one, a cock is given a stroke by a two-headed figure in another. But in these surreal works lies complexities that go way above a superficial hypersexuality: Rouy is challenging female sexual expression and liberation, both from her own experiences and those shared amongst her viewers.
"I focus on feelings of guilt, disgust, shame, excitement and euphoria," says the 20-year-old. ​"I'm interested in grotesque imagery and alternate female and male representations of power." Recently, her work has subverted moral ideals. She illustrates bodily fluids; sweat, spunk, piss and blood, to form a new-found acceptance to things that, well, most people find repulsive. Like the artist herself, who admits to finding bodily fluids uncomfortable. ​"I think bodily fluids connect us to what it is to be human," she says. ​"They are so ignored as they usually signify something wrong, but everyone experiences them."
As a kid, Rouy was never sporty or competitive, preferring to sit down and make things with her hands, like drawing, sewing, cutting holes and tying knots in things she shouldn't have. Slowly, it would progress into her practice. Currently in the third year of a fine art degree at Camberwell College of Arts, Rouy found herself mid-term during the early stages of the global pandemic, trading the light and bright studio for her bedroom floor. ​"This was frustrating, unmotivating and very limiting at times," she says, of the countrywide student experience. ​"But I learnt to work with space limitations, financial limitations, unforeseen setbacks and uncertainty."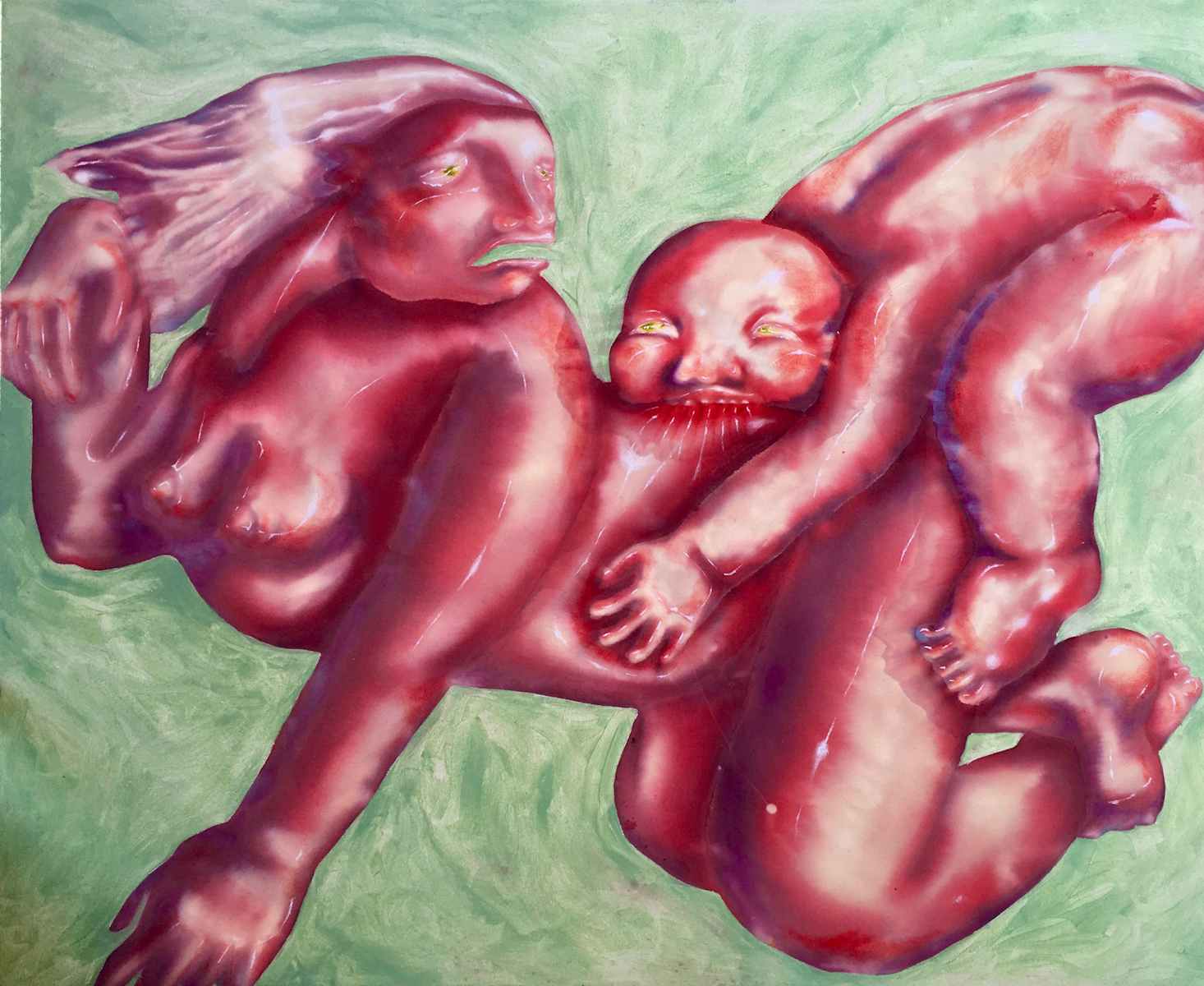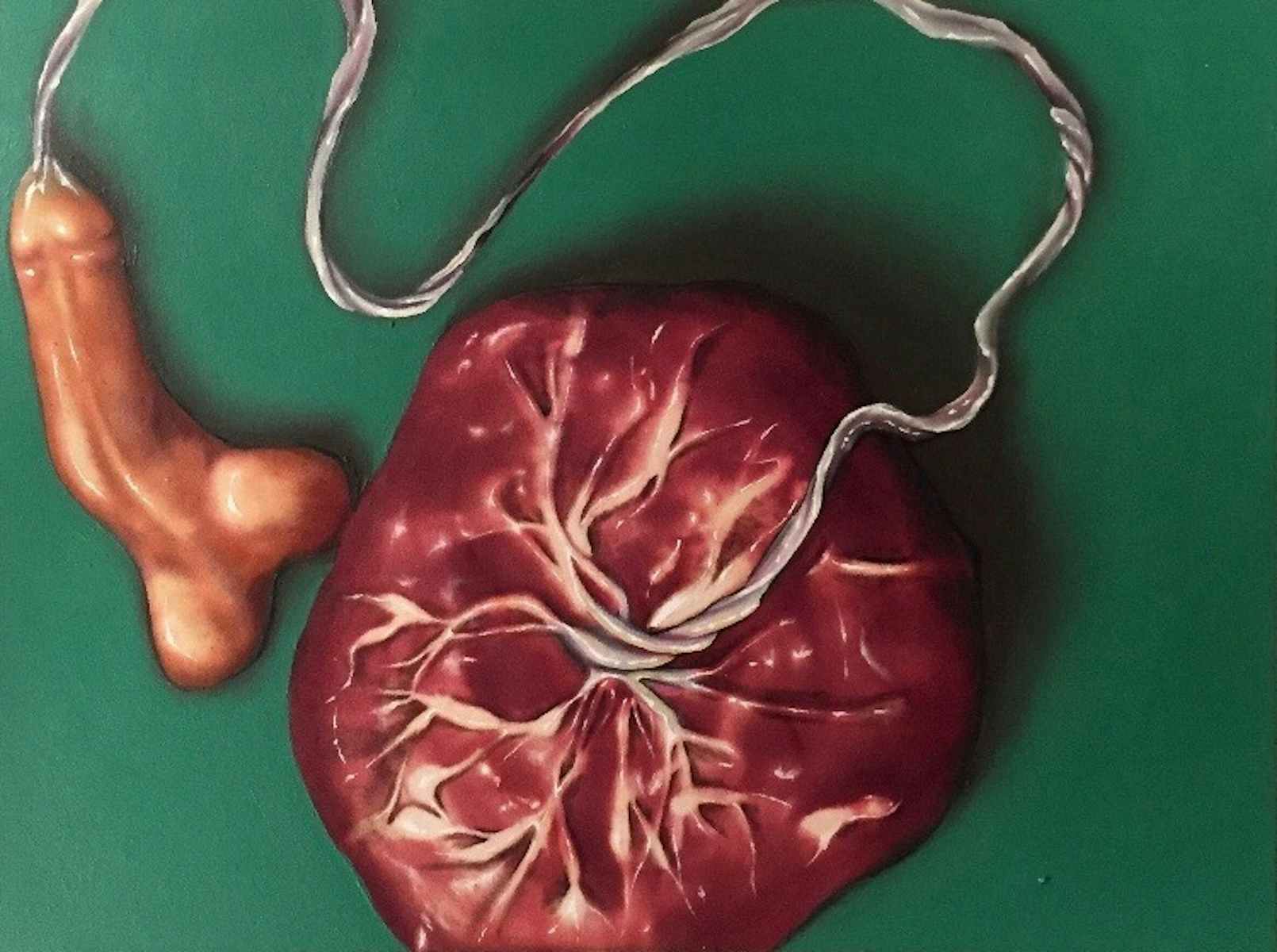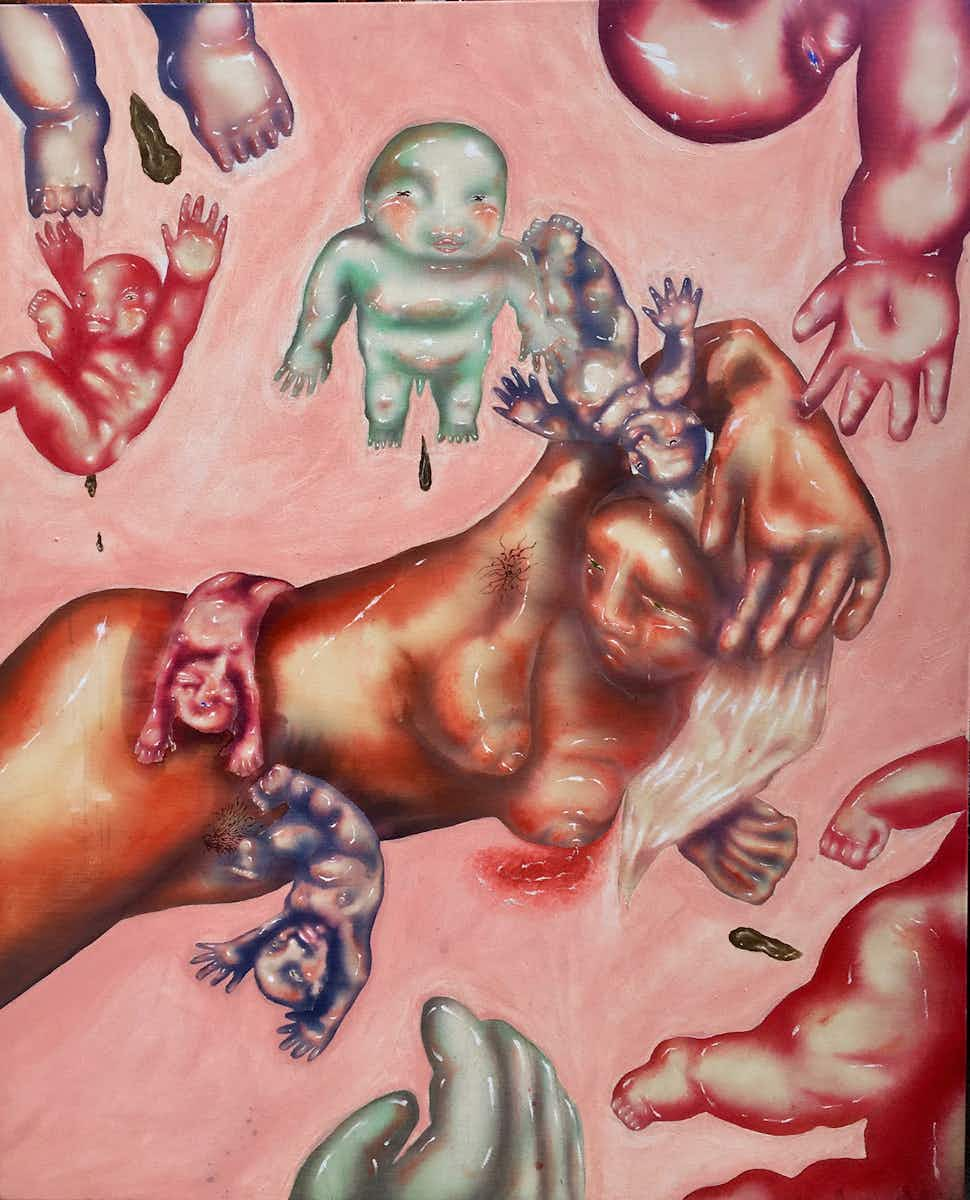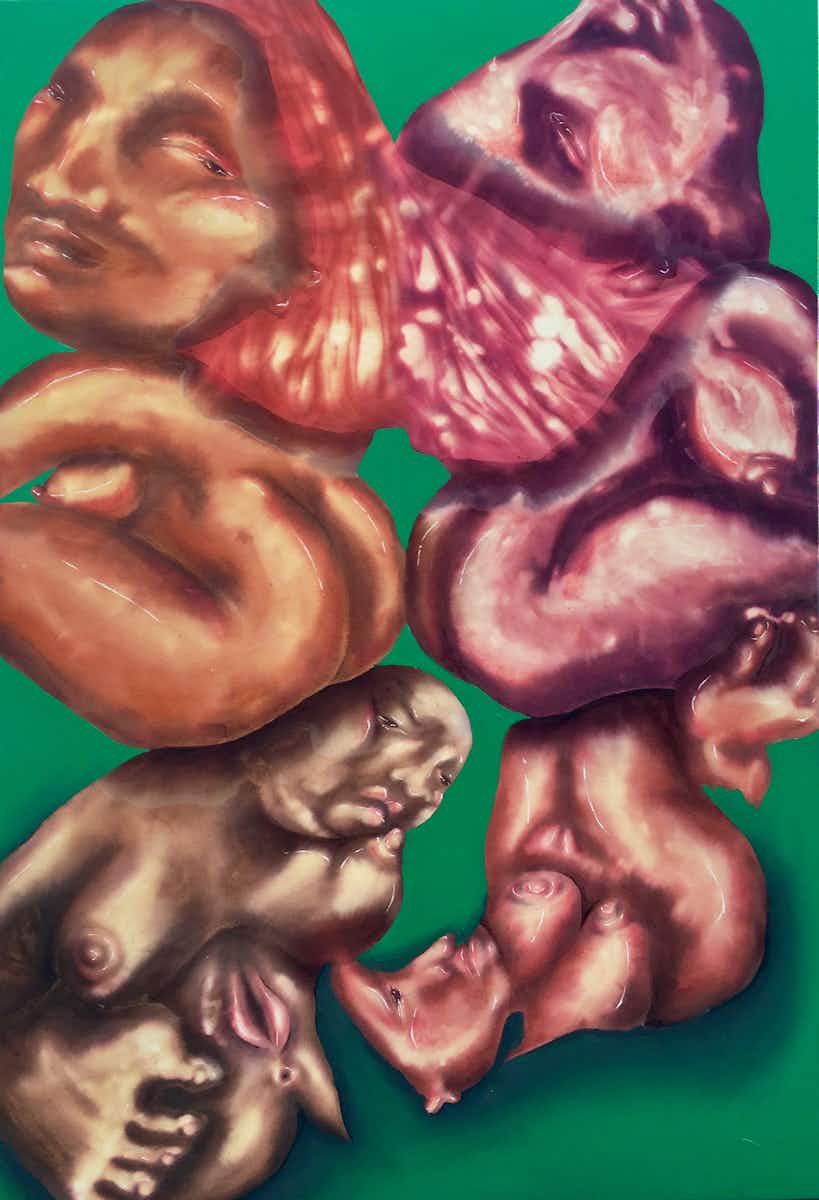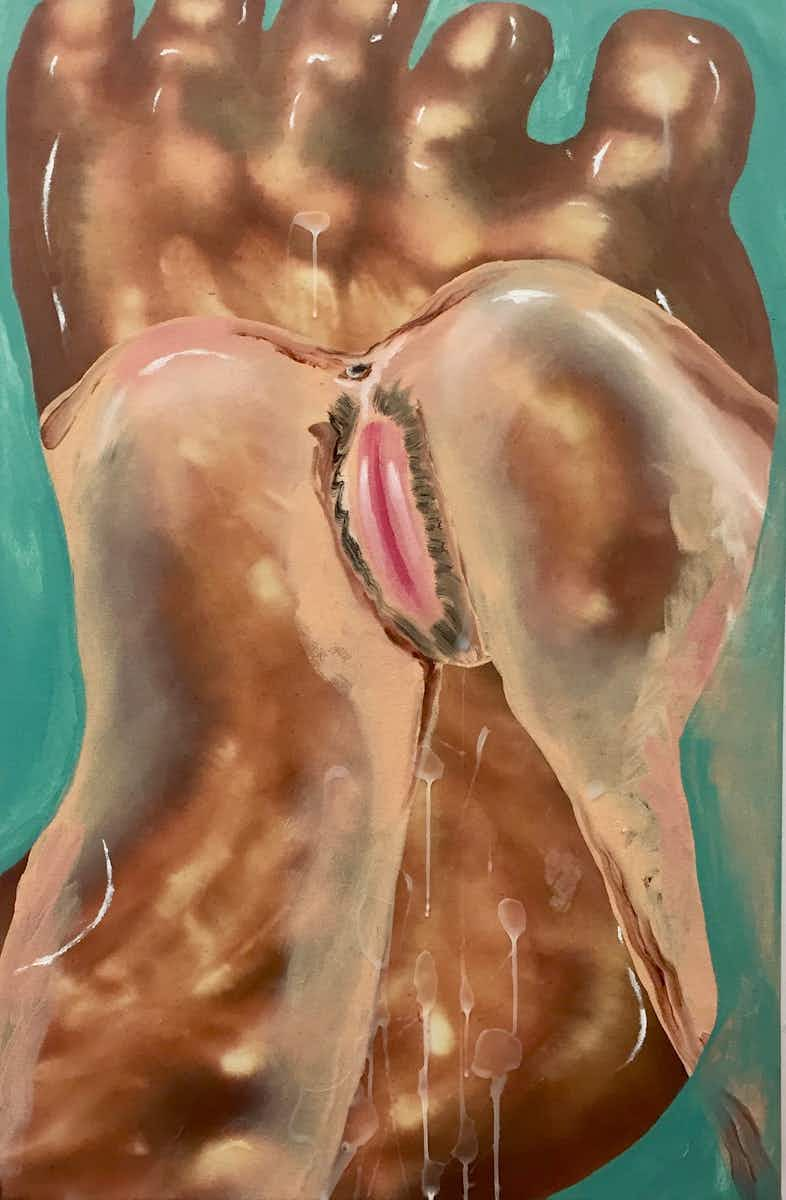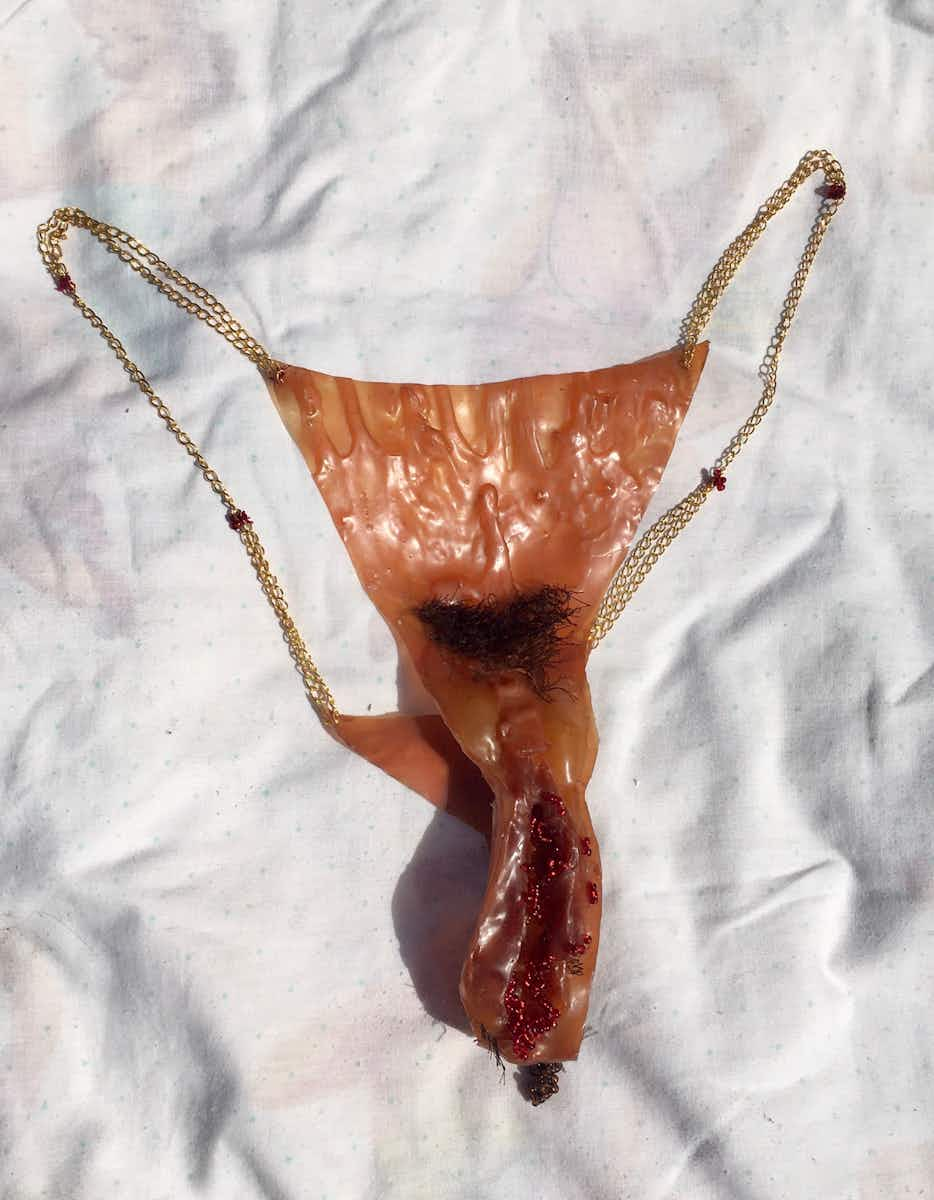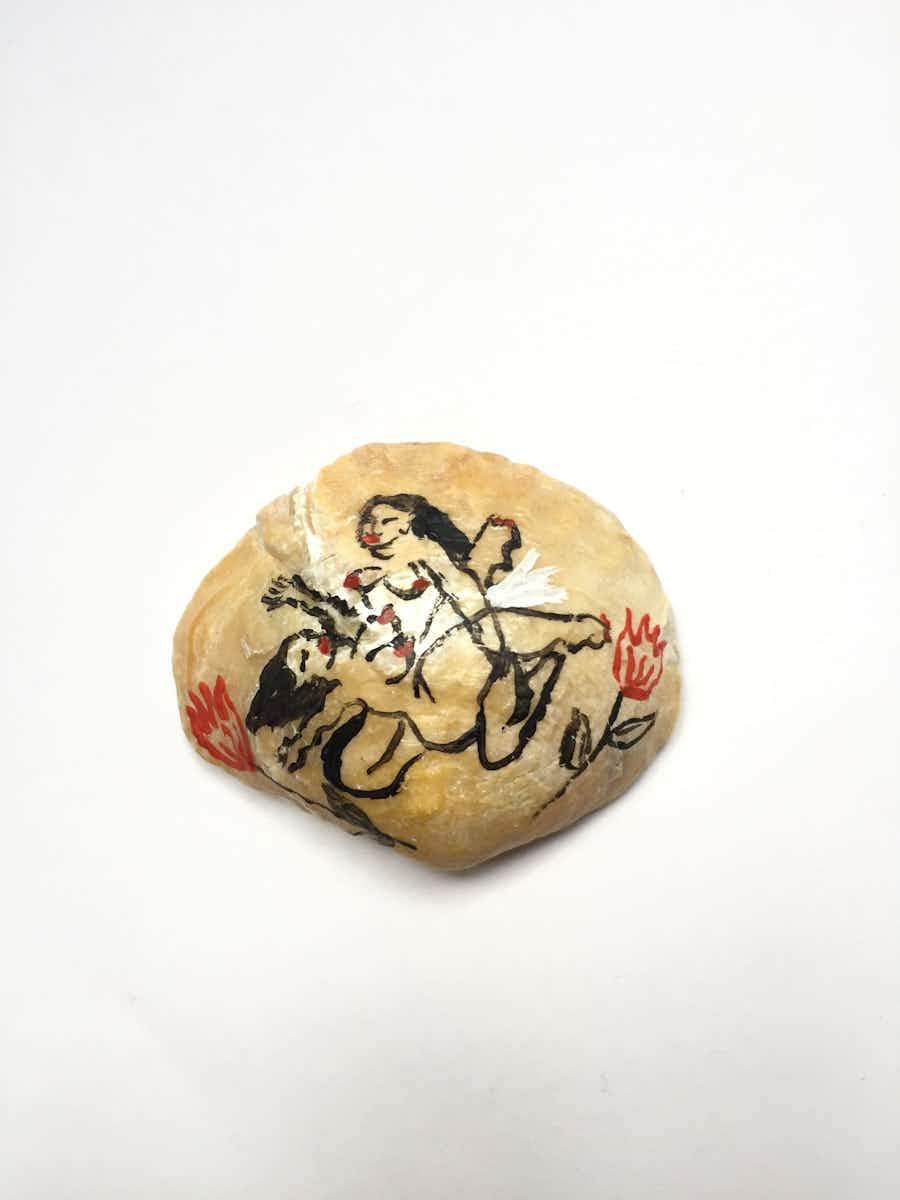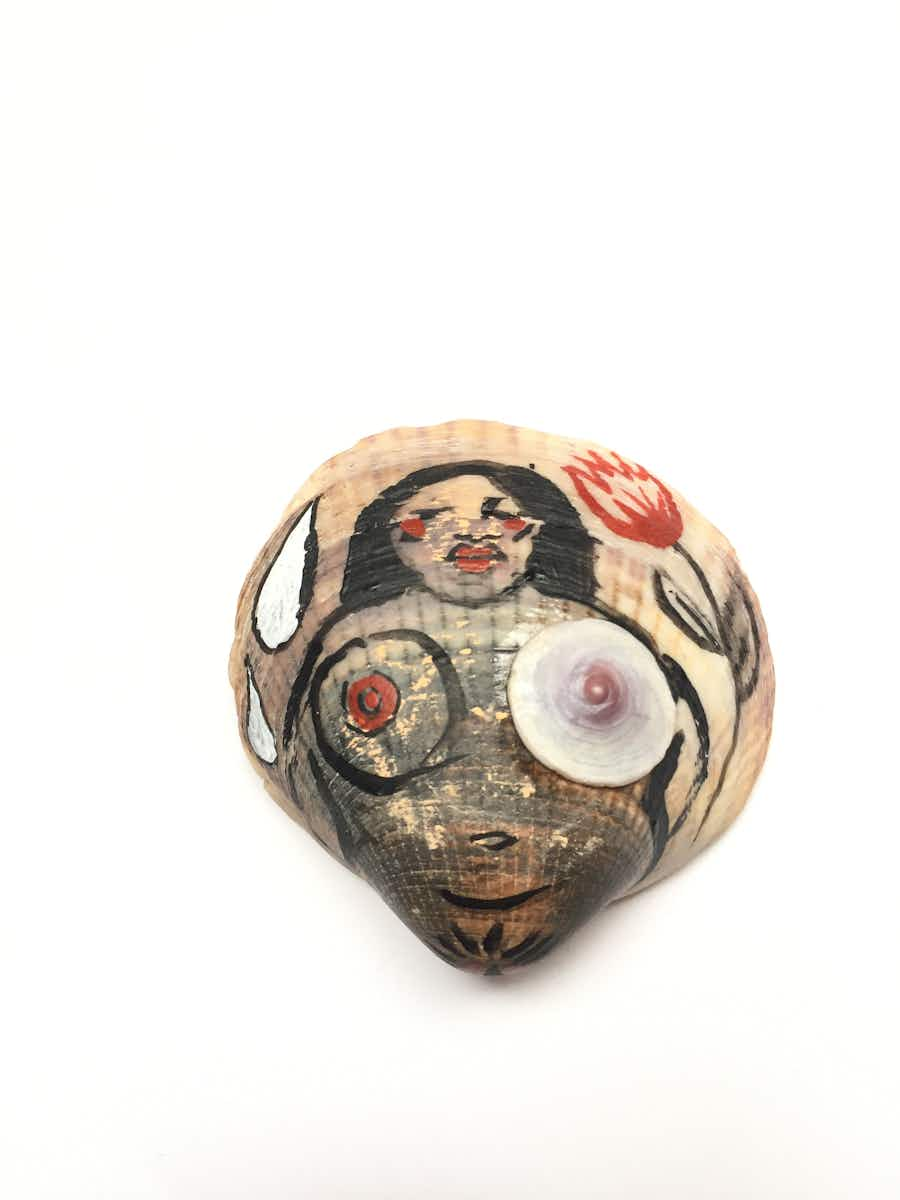 Rouy's work is inherently political, but she affirms it isn't necessarily her aim. The female bodies she examines in her work, she says, is innately political because of the way western society is structured. ​"Realistically, it's naïve to say that my work isn't political," Rouy explains. ​"I don't think it's my decision if it is or not, especially when there is still a patriarchal governing of what is seen as correct, or nice, or obscene. Particularly if it's a woman or minority making the art."

The figures she portrays represent convoluted thoughts, situations and emotions, at times delving into dark depths of the female gaze, an ​"affinity to the imperfect woman," as Rouy puts it. While she appreciates that other artists often celebrate the human form, she feels these works often only go skin deep. ​"I'm trying to allow for a self-acceptance of unspoken thoughts that are potentially terrifying or shameful," she says. ​"Thoughts we have that society would ostracise you for." Often, she does this through humour, depicting monstrous figures in vulnerable positions. ​"It takes away the power and makes it less scary."
There's a sense of voyeurism throughout Rouy's pieces – nightmarish scenes that take hold of the viewer, whether out of arousement or repulsion. But for the artist, this is all part of the fun, simply because she isn't in control of how people interpret her work. ​"I don't have any control over people's perceptions of it," she says. ​"If people dislike it or find offence in it, I guess in a way, it exposes the rigid structures of self people expect you to have."
"Or they might just think it's painted badly," she says, with a laugh. ​"Who knows."

More like this