Fionn O'Shea: the Irishman
He broke out as Normal People's bad guy. Now he's playing Samuel Beckett and a WWII hero – and embracing a messy new hobby courtesy of Austin Butler.

Taken from the new print issue of THE FACE. Get your copy here.
Stuck in a bubble on the coast, living in an ​"extremely remote" caravan, only one other person within three miles. Walking the beach on all fours, pretending to be a dog. Emerging from isolation eight months later, only to find that the woman in the local shop – and the world – had gone from thinking he was ​"quite nice" to viewing him as an ​"asshole".
No one wants any more lockdown chat. But, well, the lockdown chat of Fionn O'Shea is more interesting than most people's. And due to the actors' strike, he's not allowed to talk about his role in autumn's biggest blockbuster TV drama. So let's hear him out.
Early spring 2020. The Dublin-born actor is due to leave his flat in Hackney Wick, East London, to return home to shoot Wolf. The indie film's plot is barking: kids with zoanthropy (a psychiatric condition in which the sufferer thinks they're an animal) are caged in a mental health facility. George MacKay will play a boy playing a wolf. Lily-Rose Depp, a girl playing a wildcat. And Fionn will transform into Rufus, a lad playing a pooch.
Then, the pandemic. Fionn decides he should go home anyway, holing up in a little caravan in County Wicklow to ride out what he imagines will be a couple of weeks of Covid restrictions. But weeks stretch into months, and production on Wolf is paused. Fionn cracks on anyway with his prep, because what else is he going to do? He takes himself off to the beach for walkies. That Alsatian isn't going to fetch its own characterisation.
"The experience was fascinating," says the 27-year-old of a crackers film that was eventually made and had a limited theatrical release in 2021. ​"There was a whole movement side that I had never done. Physicality is generally an important part of how I prepare for a part. But with Wolf, it was so separate. There was an approach towards Rufus as a young boy, versus Rufus as a German shepherd…"
Ah.
"Yeah, I'm offended you got Alsatian, because I really thought I was serving German shepherd!" [They're the same dog, actually – Canine Ed]
That distinction, alas, was also lost on his mum, Bernie, stuck at home in Dublin with his solicitor dad, Eoin, and on his elder sister Alanna – as a doctor, she had other stuff on her plate.
"On this isolated beach, I was practising Rufus's movement," Fionn continues. ​"One of mum's friends saw me, walking up and down on all fours, as a German shepherd, and called her: ​'I don't think Fionn is doing so well during lockdown…'"
But things were about to get even rougher for the actor. Even though he'd been acting since adolescence – his first film, in 2007 Irish short New Boy, was Oscar-nominated – he wasn't used to anything like fame. Far less infamy.

In April 2020, Normal People launched on the BBC and Ireland's RTÉ1. In the lyrical adaptation of Sally Rooney's bestseller, Lockdown Nation fell hard for Marianne (Daisy Edgar-Jones) and Connell (Paul Mescal), and hissed at Fionn's Jamie: Marianne's abusive, posh-boy uni boyfriend. In a show we needed to binge, with a central romantic pairing we giddily obsessed over, we loved to hate Jamie.
Normal People made Bafta-nominated stars of Daisy and Paul, and propelled Fionn and India Mullen (Peggy, another Marianne student pal) into the limelight. But lockdown meant that mania was screened, skewed, filtered. On the fun side for Paul: the Cult of Connell's Chain. On the weird side for Fionn: Jamie The Villain.
"In terms of seeing how many eyes were on the show, for all of us that experience existed online – barring the few times you'd go each week to do your mandated exercise," says the soft-spoken Fionn when we meet for lunchtime curries in Tayyabs in Whitechapel, East London (karahi chicken for him, karahi king prawn for me, poppadoms all round). ​"My human interaction was my weekly shop. There was a distinct difference in the way that the cashier in my local shop treated me versus pre-the show coming out. Before, she thought I was quite nice. After, she thought me being nice was a thin veneer and I was a complete asshole! That was interesting."
It's his own fault. When the producers were casting Normal People, Fionn had the opportunity to audition for Connell. But according to casting director Louise Kiely – who also cast him in queer Irish love stories Handsome Devil (2016) and Dating Amber (2020) – he opted to pursue the part of Jamie.
"Jamie isn't particularly likeable," she says. ​"So it was a brave choice, to say he could bring something to the character. It's important people know that Fionn asked to do that, and he was right to."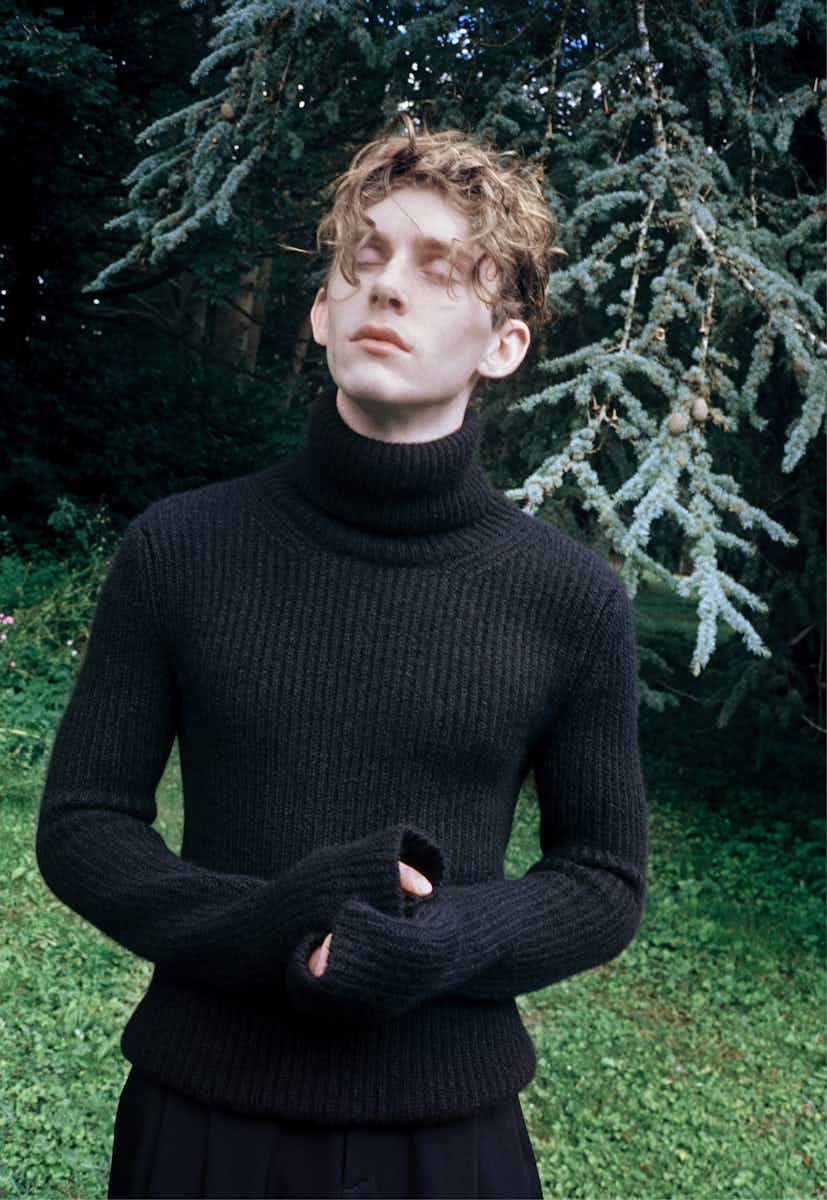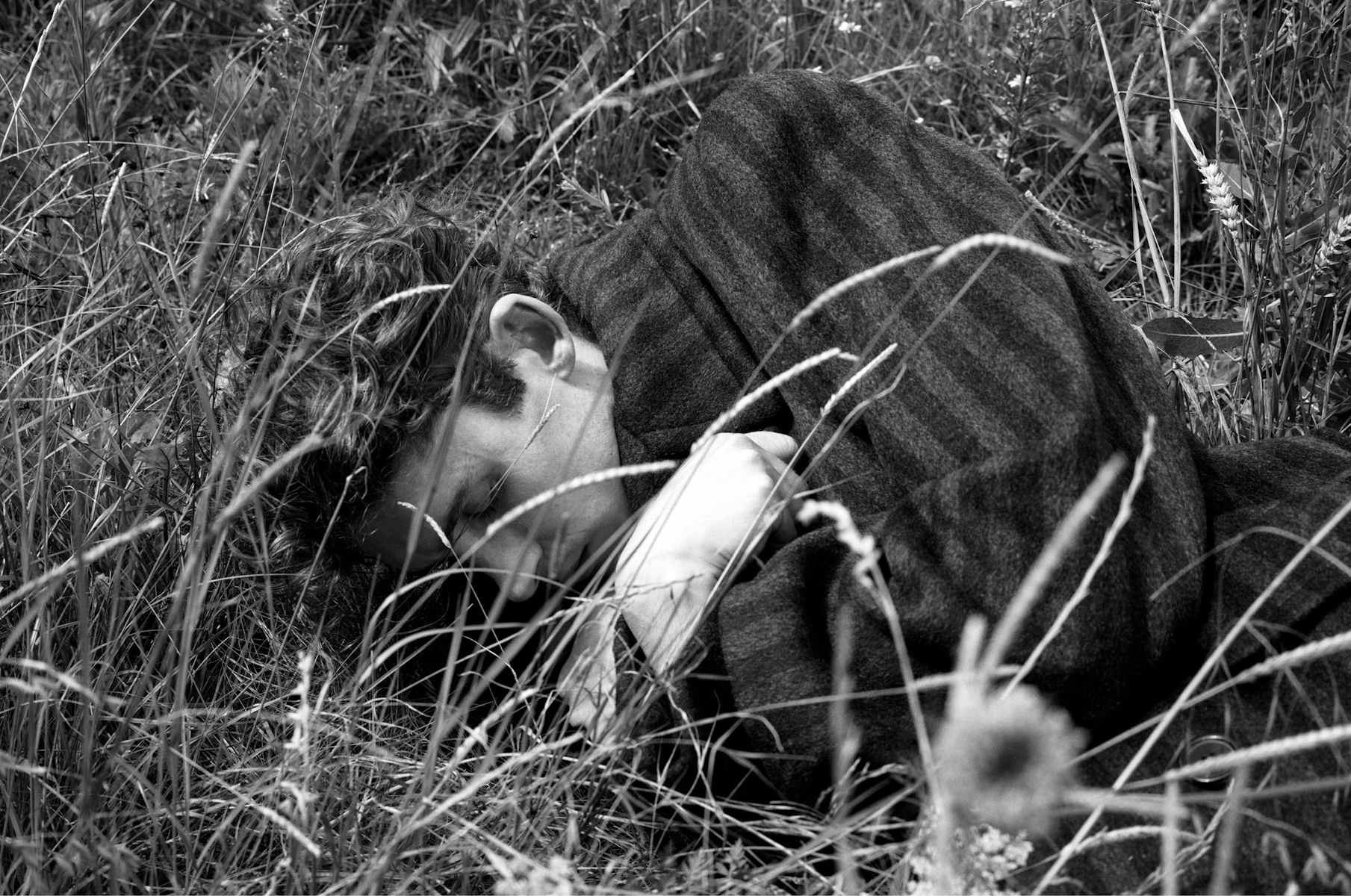 Once restrictions were lifted, the good stuff – fame and acclaim and casting-agent calls – became real and Normal People​'s core crew could alchemise the adoration thrown their way. Each booked multiple jobs; all travelled the world; everyone stayed together.
As we speak, he's two days back from South Africa. He was there for six weeks filming a ​"dark" independent feature (about which he can't speak until it's officially announced). After another intense period of isolation on set, ​"I got off the flight from Cape Town and went to [hang out] with them – Paul and Daisy and India. It's like a family.
"I just feel so lucky to have been a part of Normal People," he continues, his body folded into his curry-house seat, an explosion of curls corkscrewing from his head. ​"Then even luckier to have also found my best friends. For all of us, there was a real feeling of finding our tribe. I'll always be really thankful for that."
Phil Edgar-Jones, TV executive and Daisy's dad, has witnessed that bond first hand.
"They're still like that," affirms Phil. ​"I went to visit Daisy the other day and Paul was visiting, too, because they're both on strike. Look: they all went through a major, life-changing moment when Normal People came out, particularly because it broadcast during the pandemic. So there's something they all share together that bonds you in a fundamental way."
Then, in his capacity as Head of Entertainment at Sky, Phil suggested Fionn for the co-lead role in Dance First, the company's upcoming biopic of one of Ireland's 20th century literary titans. Fionn is the young Samuel Beckett (Irish legend Gabriel Byrne plays the older version) in a film shot in Budapest by James Marsh. It's prestige stuff all round, with ​"awards contender" written all over it: Eddie Redmayne won the Best Actor Oscar for the director's 2014 Stephen Hawking biopic The Theory of Everything.
"Obviously I knew Fionn," says Phil, ​"but he's a brilliant actor, and I thought he would be able to do a characterisation, not an impression. Which is exactly what he's done. I also thought he could make himself physically look like a young Beckett. And he's utterly believable in that role."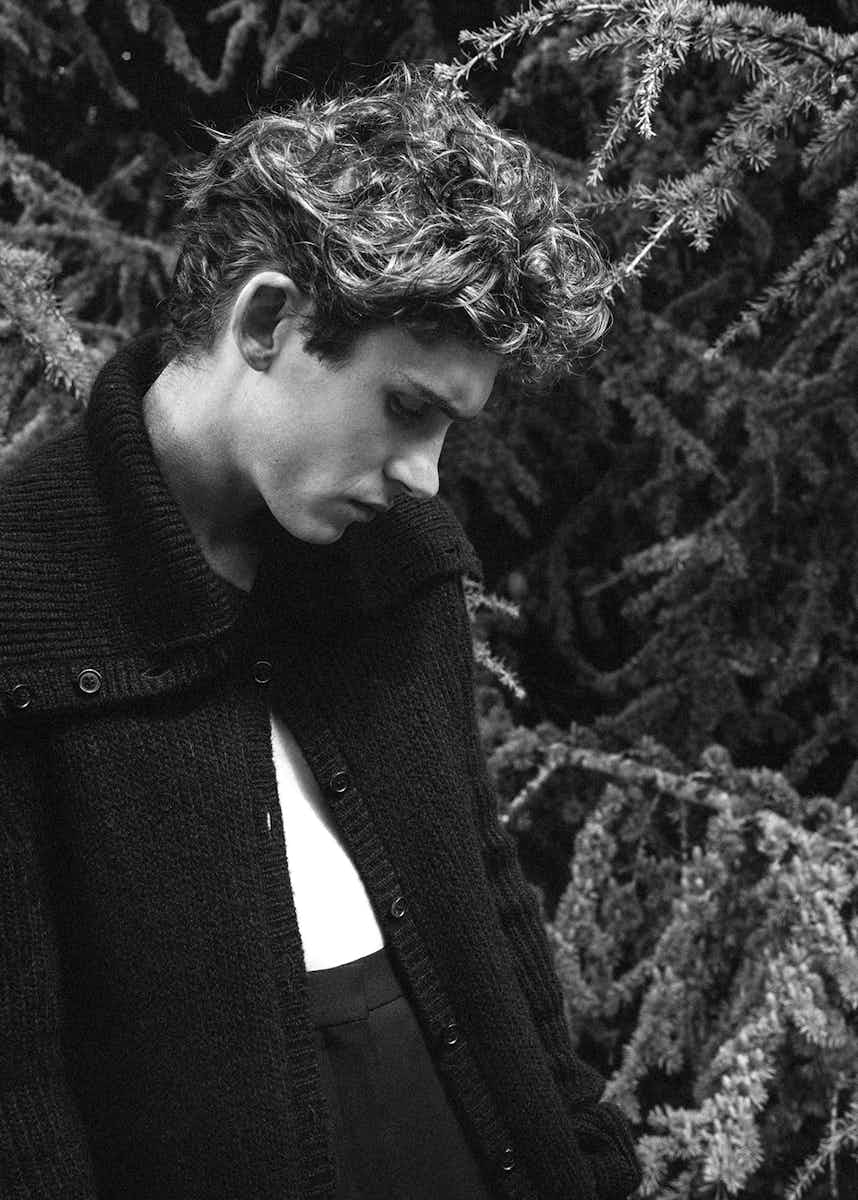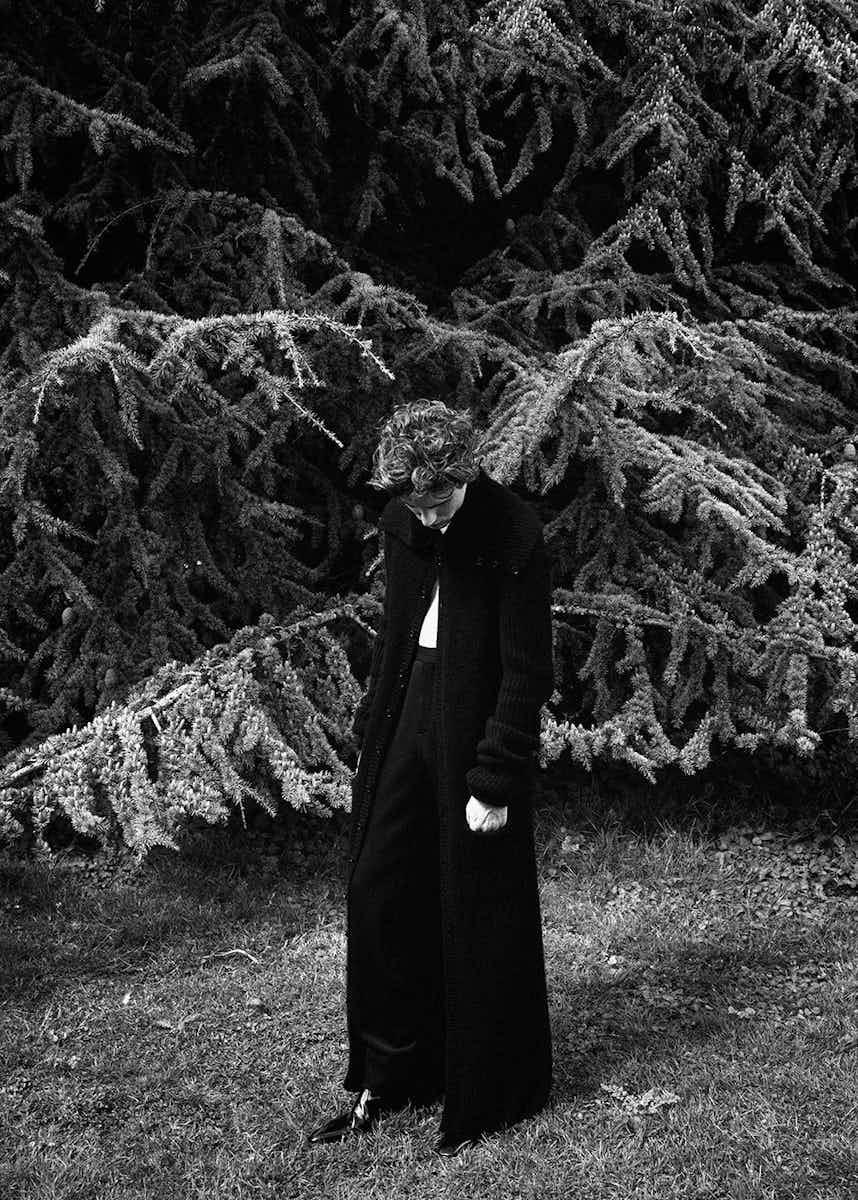 How did Fionn adjust to embodying such a towering figure in Irish culture? ​"It was really terrifying," he admits. The actor fishes in his phone for images from the shoot, on which his unruly hair was straightened, glasses were affixed and a heavy woollen suit was draped around his lean frame. ​"This is towards the end of my portrayal, during his time with the French Resistance," he says, proffering an image of himself, in an incredible likeness of the bookish Beckett, filming scenes set during WWII, one of many remarkable interludes in the writer's life.
"A lot of people say that one of the biggest influences for Waiting for Godot," he begins, referencing Beckett's most famous play, ​"is when he and other Resistance members were waiting at a bridge for an ambush. But it never happens."
Fionn has also been hard at it in another theatre of WWII. In 2021, he spent eight months on the English sets of Masters of the Air, the Apple TV+ series on which executive producers include Steven Spielberg and Tom Hanks.
After Band of Brothers (2001) and The Pacific (2010), it's the Hollywood heavyweights' next, long-awaited, big-budget, granularly-detailed drama about American forces fighting the Axis powers – this time, the largely twentysomething US Air Force crews stationed in East Anglia. All the military characters are real-life figures, portrayed by an impressive roll-call of young acting fly-boys: Austin Butler, Barry Keoghan, Ncuti Gatwa, Jojo Macari, Raff Law and, as Staff Sergeant Steve Bosser, a ball-turret gunner on B‑17 Flying Fortress heavy bombers, Fionn.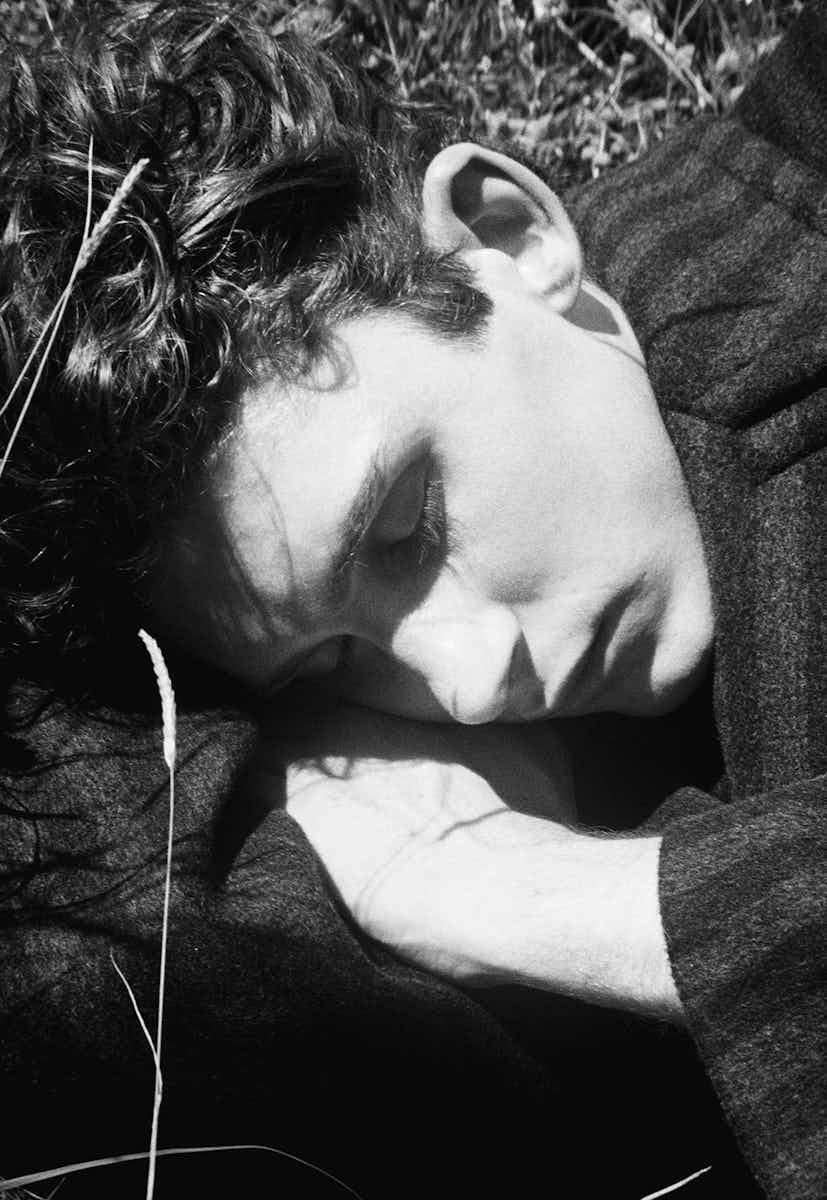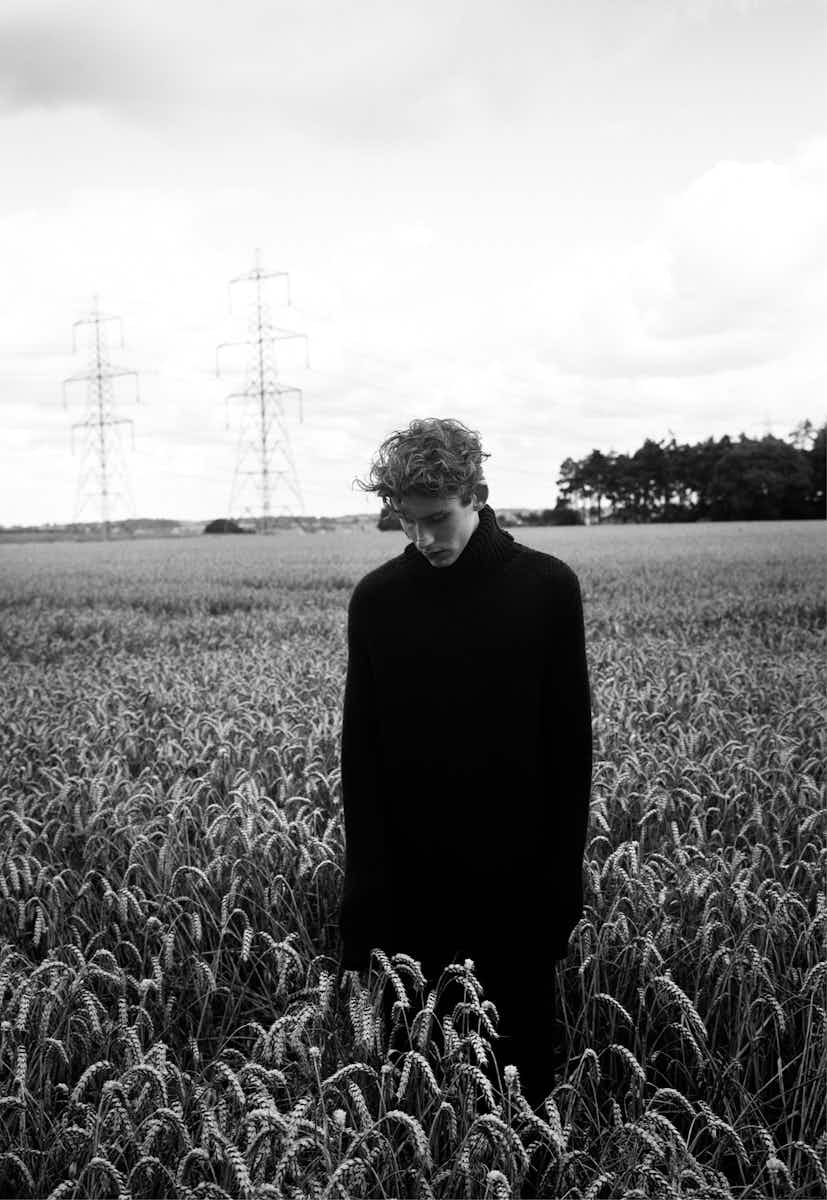 The epic drama is finally due out this autumn. But, due to actors' strike rules, Fionn can't talk about it. What can he talk about? His and Butler's extra-curricular activities. No, they weren't doing karaoke versions of Hound Dog to help Austin stay in the zone for Baz Luhrmann's Elvis. ​"Making ceramics," says Fionn, beaming. Turns out the American was going to a ceramics class and asked if the Irishman wanted to tag along. ​"And I just completely fell in love with it. Now, whenever I visit family in Dublin, I'll go to this ceramics place and use the wheel, the kiln and glazing. I'll spend six or seven hours there."
The first rule of ceramics club? Fionn doesn't keep any of his creations. ​"I give away everything. All my friends have one of my pieces: ashtrays, bowls, soap dishes, tea-light holders, mugs… I haven't gone to vases yet. That's outside my capability. But I love it, I find it so therapeutic."
And when he's not up to his elbows in clay: time off, more normal people stuff… and some long overdue flat-hunting.
"I've been travelling so much, generally shooting somewhere that wasn't in London," he says, his bird- like appetite leaving his karahi chicken half-finished. ​"When I was in London, I was living in hotels. That's been my experience the last few years."
Fionn O'Shea has found his groove, his hobby and his tribe. Now he just has to find a home.
HAIR Joe Burwin MAKE-UP Lauren Reynolds PROUCTION Block Productions PRODUCER Rachael Evans PHOTOGRAPHER'S ASSISTANT Luke Stulinski STYLIST'S ASSISTANT Gee Frye PRODUCTION ASSISTANT Thuc Uyen Le

More like this