Pack your antipasti, we're going on holiday!

This year, nine out of 10 Italians have decided to stay in Italy for their summer vacation. Southern Italy's Forest of Mercadante is just one of the hotspots families are flocking to – and it's pure magic, as captured here by photographers Jean-Marc Caimi and Valentina Piccinni.
Greetings from the Forest of Mercadante! Where pampered poodles mingle with one-eyed terriers, Uno cards are vigorously dealt over a frosty beer, and a cheese-filled, half-moon of calzone makes a crumbly, but delicious, mess over a picnic blanket. All the while, children laugh and mother's gossip. Forget easyJet, nevermind baggage claim. Italian families are taking their summer holidays to the dreamy depths of Apulia in the south of Italy. Sunshine included, fun guaranteed. T&C applies.
Of course, it hasn't always been this way. This year, only 4.8 per cent of Italians have travelled abroad, with nine out of 10 deciding to stay in Italy for their summer holiday, according to data collected by Ismart. In light of the devastating effects of Covid-19 over the past six months, Italians are finding new stay-near-home solutions for holidaying and weekend leisure time, avoiding the crowds of sweaty tanned bodies usually found on the beaches on Saturday mornings.
With picnic tables, cutlery, food and drink in tow, photographers Jean-Marc Caimi and Valentina Piccinni – known for their anthropological study of people – went down and documented the families turning this patch of land into A Midsummer's Italian Dream.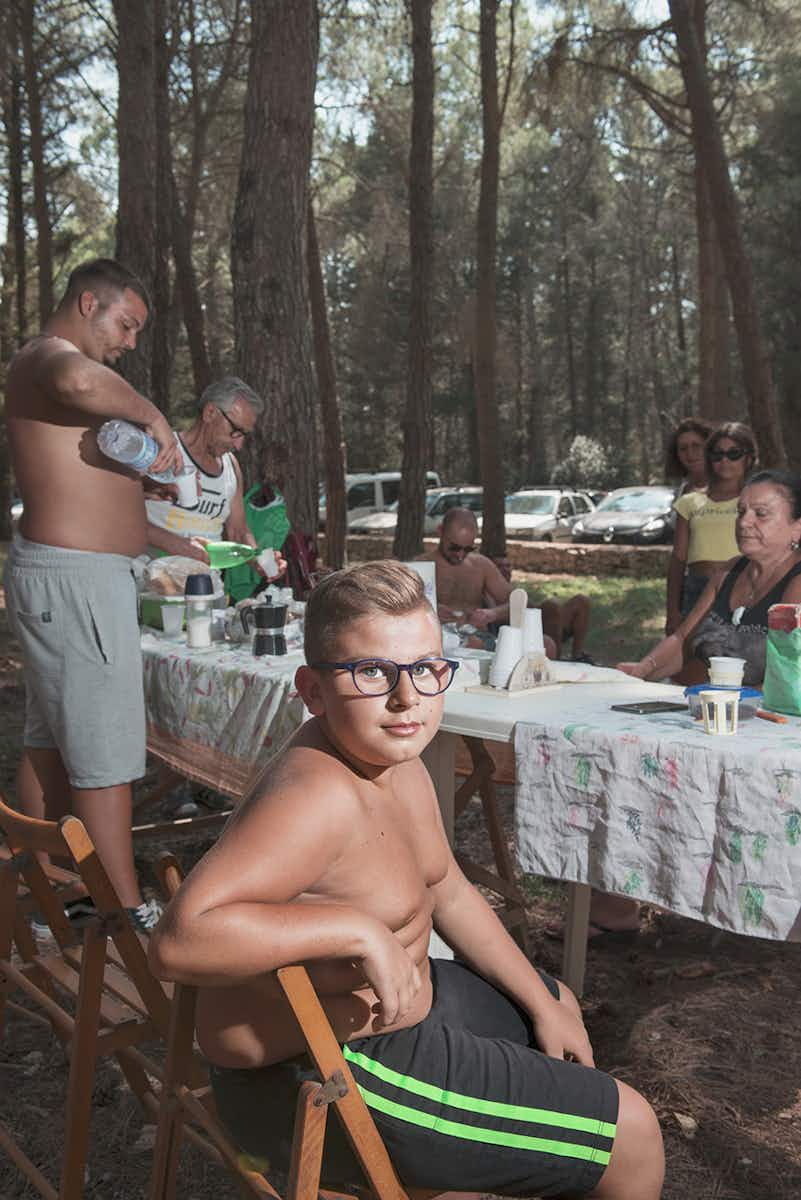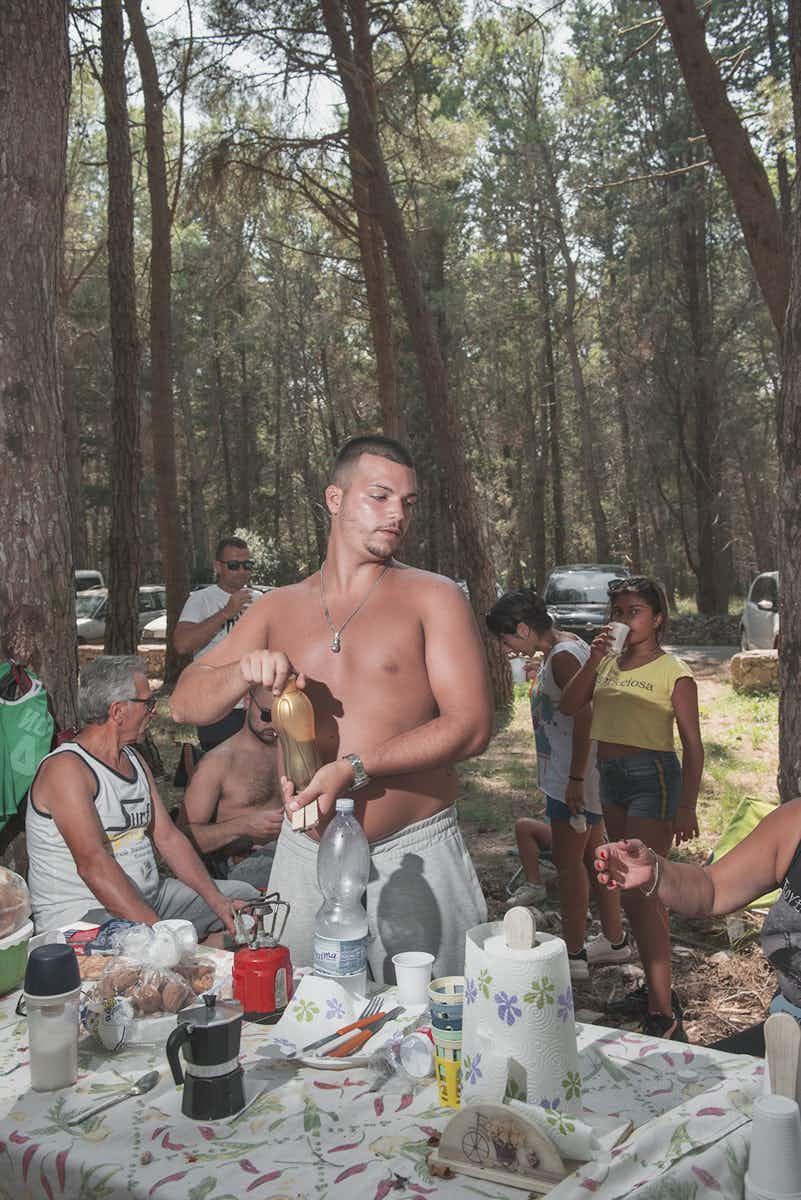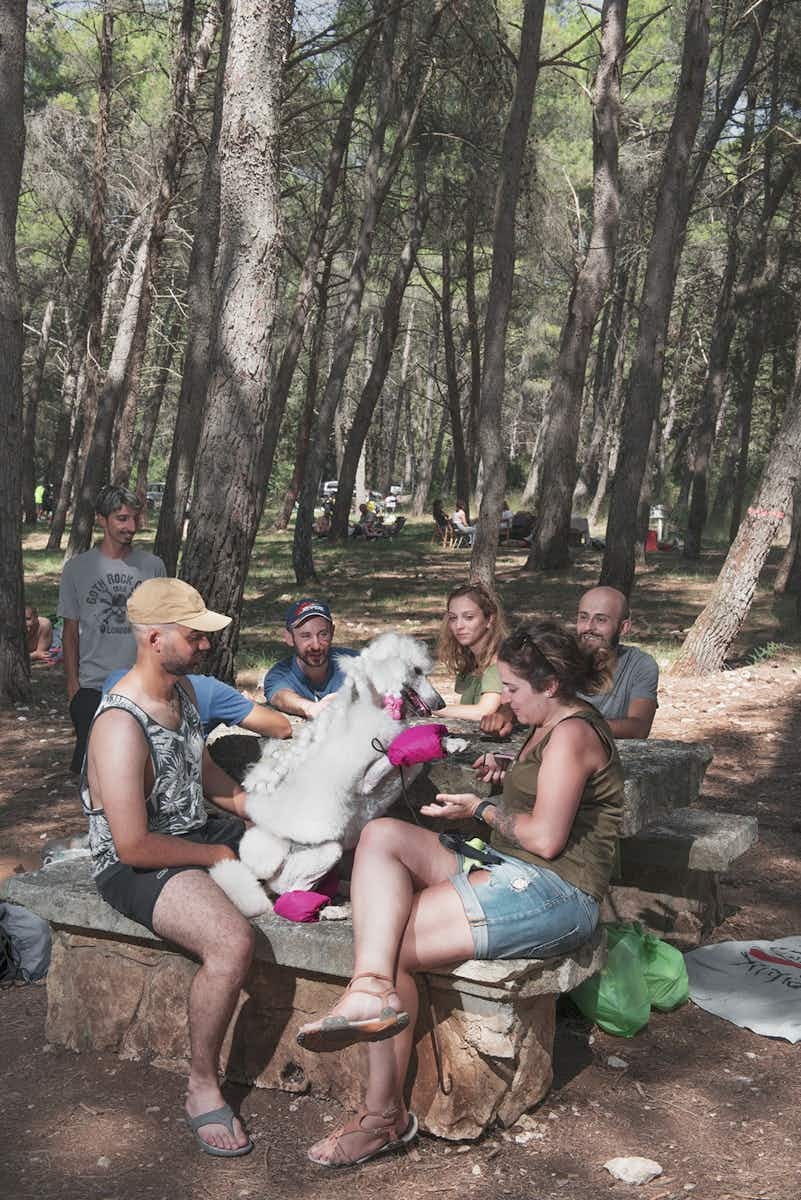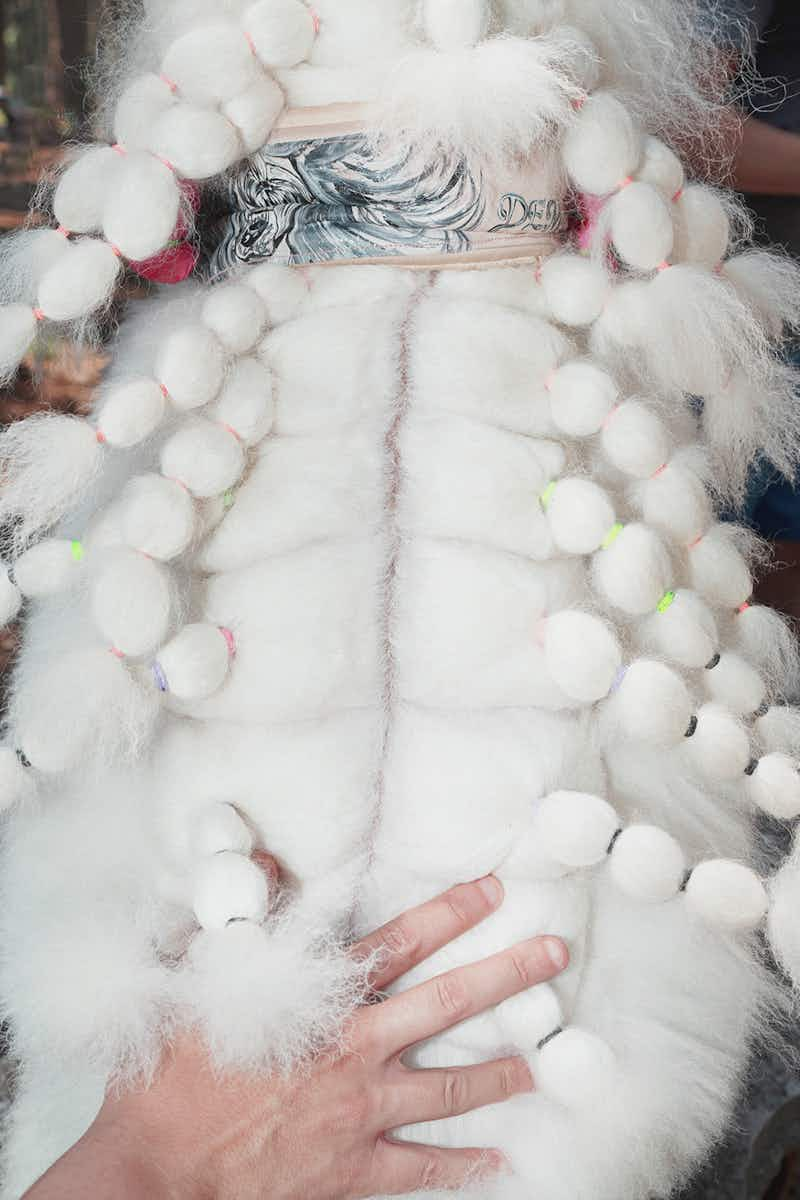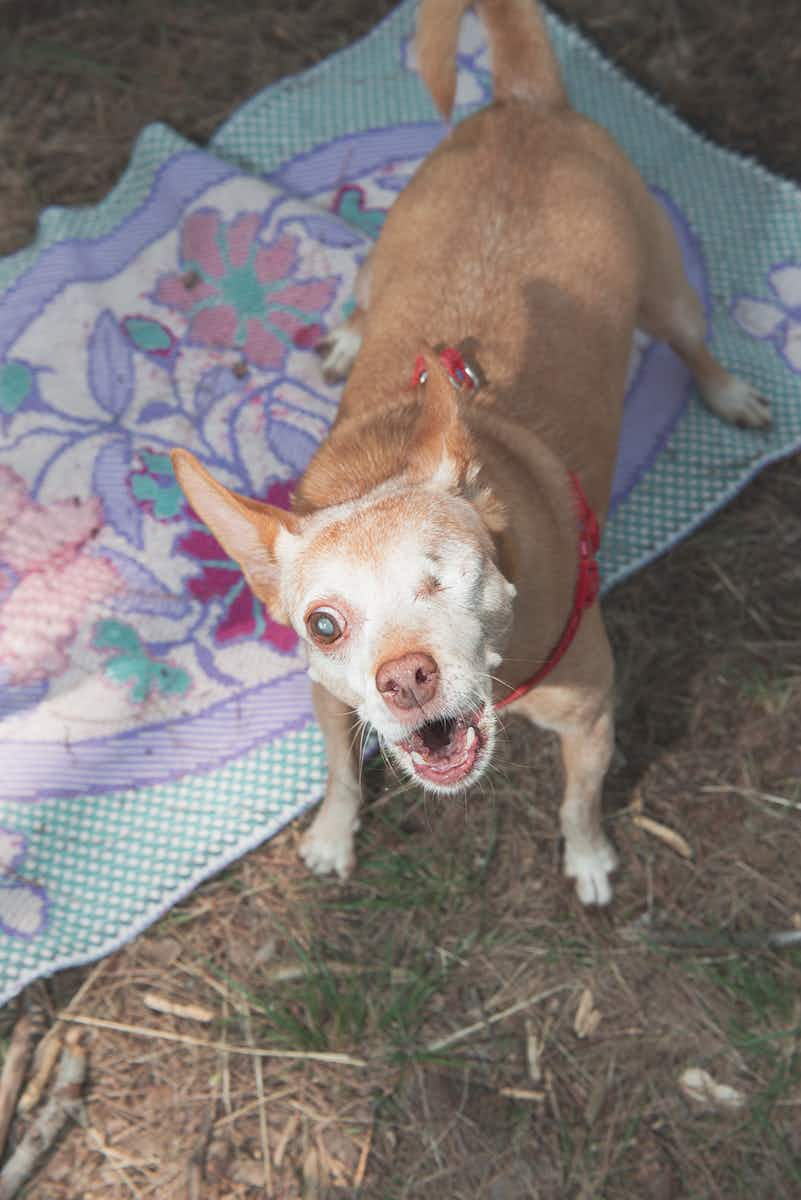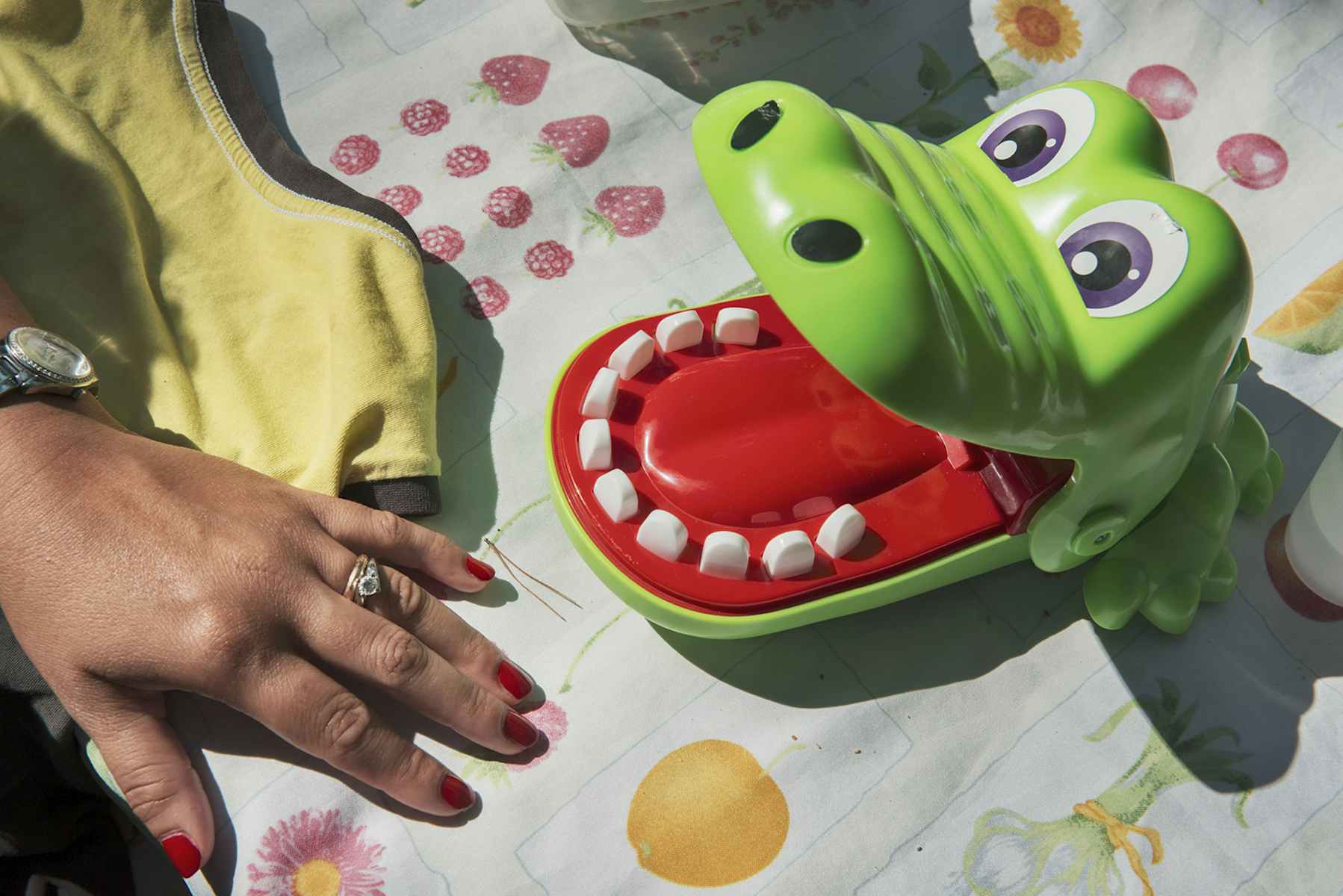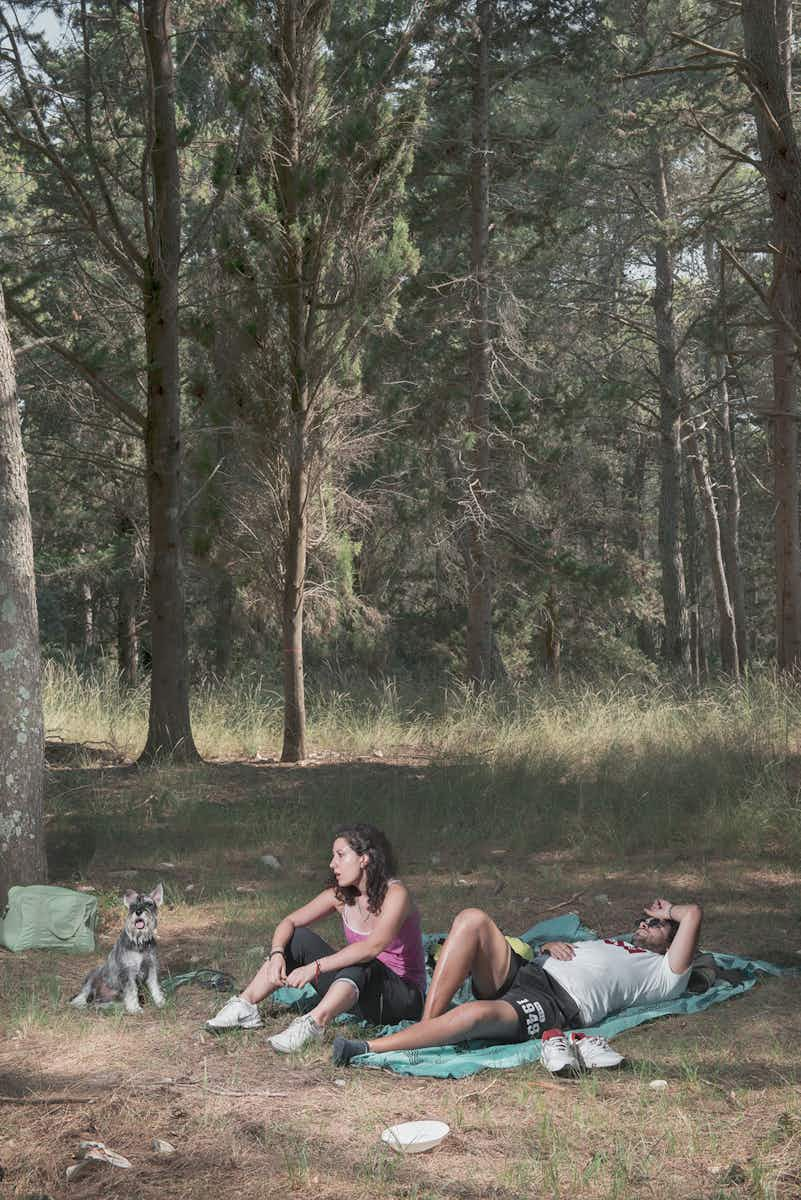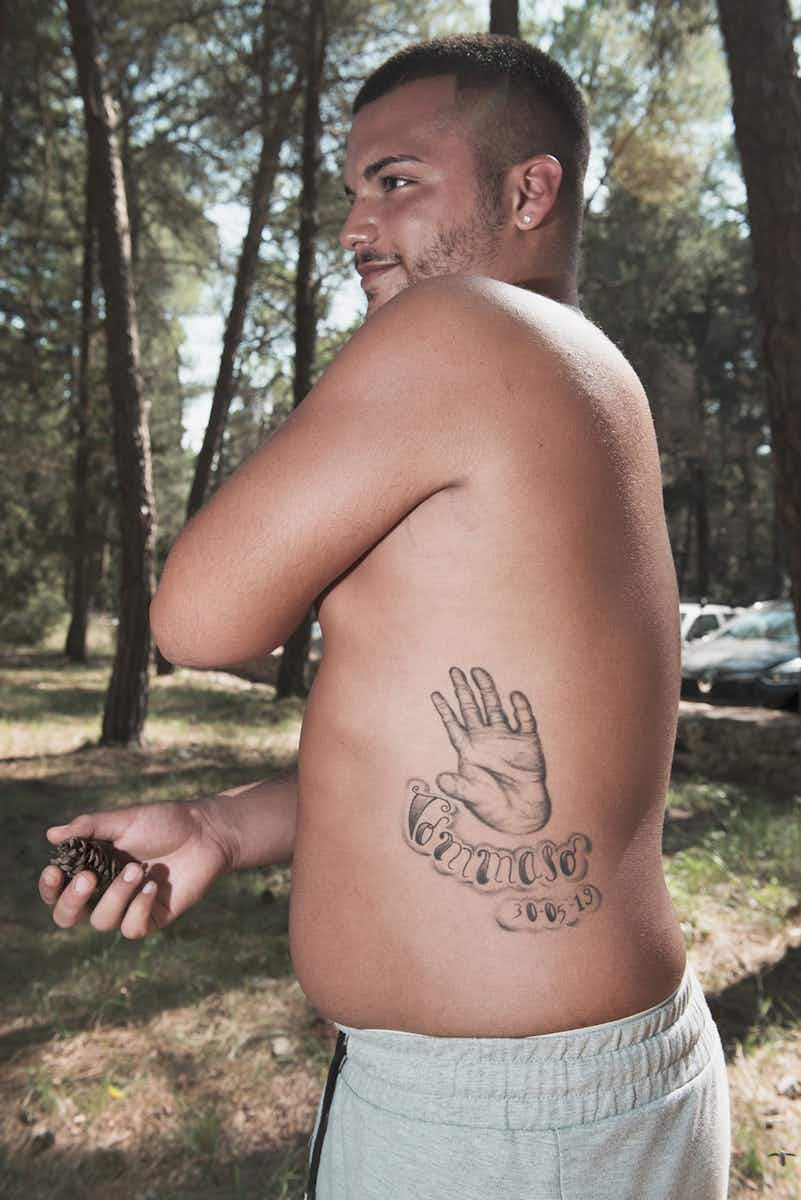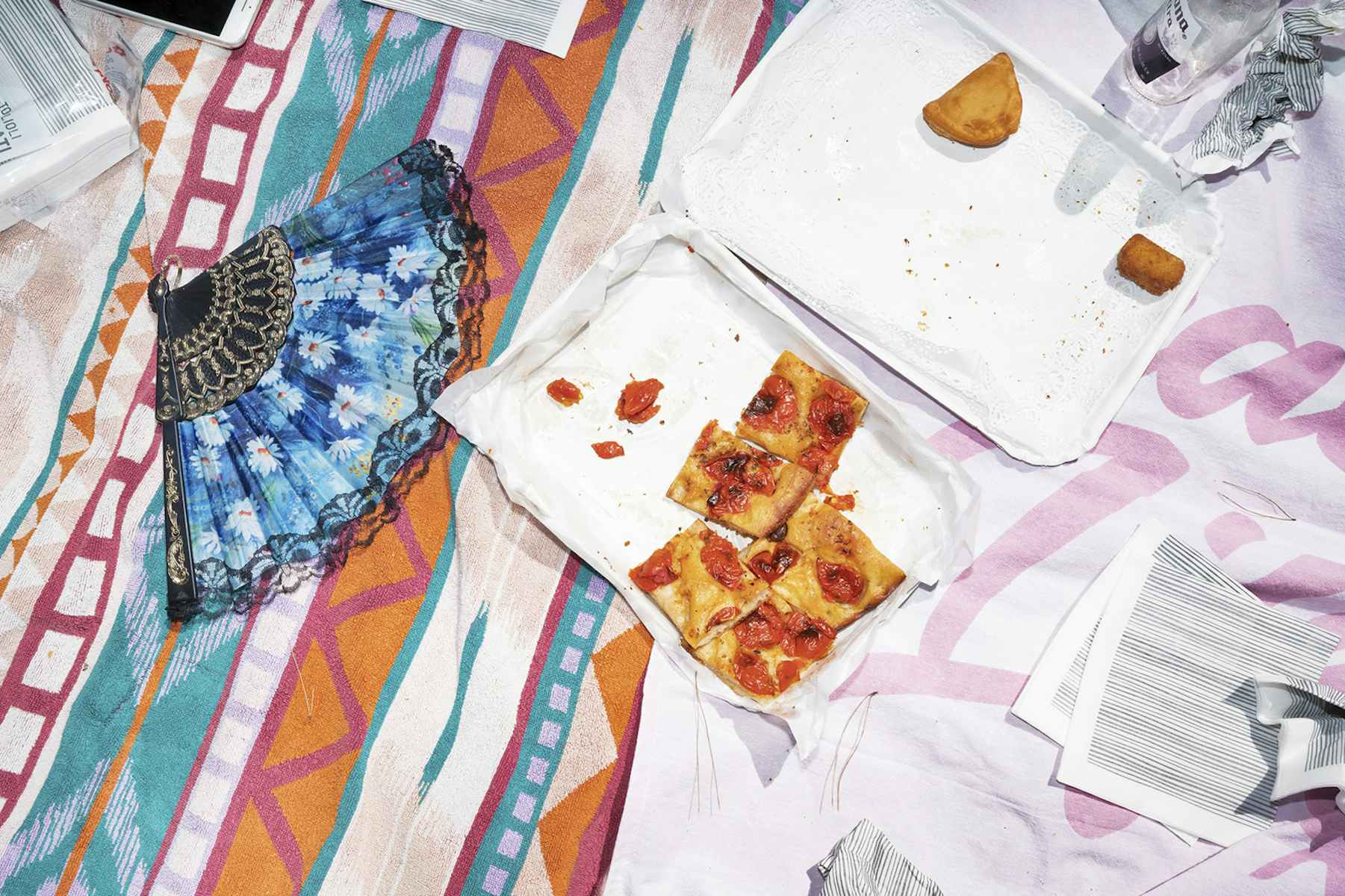 "Valentina knew about this forest from some tales of friends and relatives as a child," Caimi says. ​"There is a special aura about this place. As a kid, you could imagine the forest being home to all sorts of goblins and woodland creatures!"
Named after the classical Italian composer, Saverio Mercadante, the forest provides a spot for families from all social walks of life to intermingle. Capturing culinary traditions, gestures and mutual understandings, Caimi and Piccinni aim to share the ​"human beauty" of the south of Italy through their work. It's a place where, according to them, southern Italians are particularly sociable, sharing a mutual passion for celebrity gossip and elaborate football commentary while chowing down on hearty produce to their heart's content.
Presented as a series of softly lit, highly saturated photographs, there's a sense of imminent magic lurking within the trees of the Forest of Mercadante.
"It has this special energy of [an] untamed natural environment," says Caimi. "[Being] in a remote place is an adventure by itself – it creates a fairytale atmosphere. Add to that the suspended aura of the woodland, the light filtering through the foliage, the smell of the pine trees…"
Beats Butlins, that's for sure.

More like this