The Big Interview: Haley Lu Richardson
The Arizona-born actress takes a wild road trip with co-star Barbie Ferreira in Unpregnant, the Superbad of abortion movies.
"I'd love to play an alien," the actress Haley Lu Richardson tells me over a Zoom call when I ask her what kind of role she'd like to tackle next. While it's unclear whether she means the cyborg-headed, drooling kind that dry heaves into Sigourney Weaver's ear or one more akin to the kitschy, operatic belter in The Fifth Element, one thing's for certain: she's done playing teenagers (well, maybe just one more).
Today, Richardson, with tousled hair and oversized glasses, is curled up on her couch in a tawny cardigan, despite the roasting, ashen weather outside of her Los Angeles beach home; she just wants to feel cosy, she explains.
For several years, Richardson has oscillated between Hollywood high-earners and more evocative, prestigious indie fare. For her performance in 2017's Columbus, Richardson received a Gotham award nomination for Best Actress; her performance in Support the Girls the year after was also met with critical acclaim.
Following a string of early career desultory indies, Richardson broke out as Hailee Steinfeld's frenemy in 2016's millennial cult-ish classic The Edge of Seventeen, which led to her getting cast as a cheerleader tormented by a psychotic James McAvoy in the blockbuster Split. Last year, she starred opposite Cole Sprouse in Five Feet Apart, a terminal teen romance depicting the real life couple that inspired The Fault in Our Stars, in which her character suffers from cystic fibrosis. Then she got the call for Unpregnant, a HBO Max road trip abortion comedy in which she must get, well, unpregnant before her devout parents find out.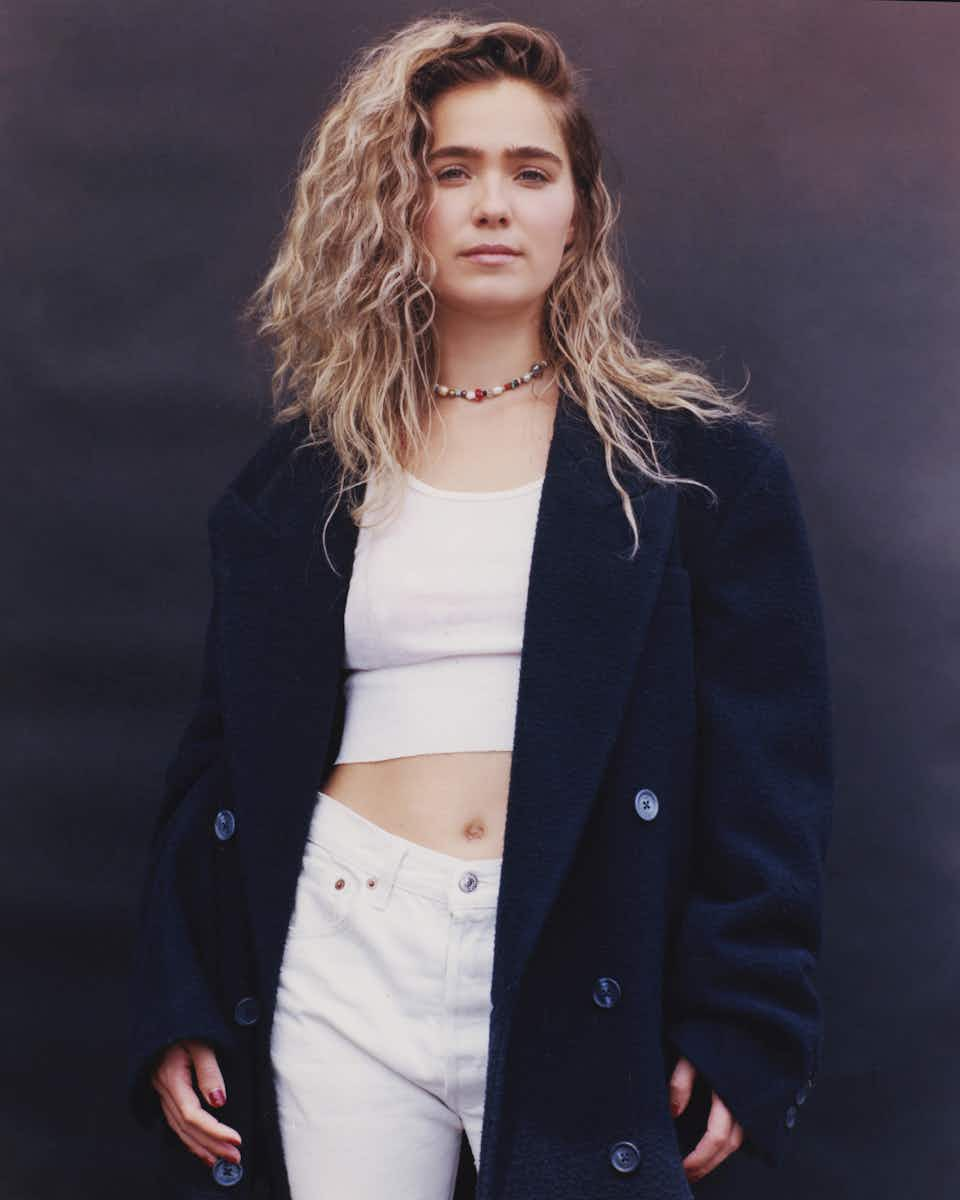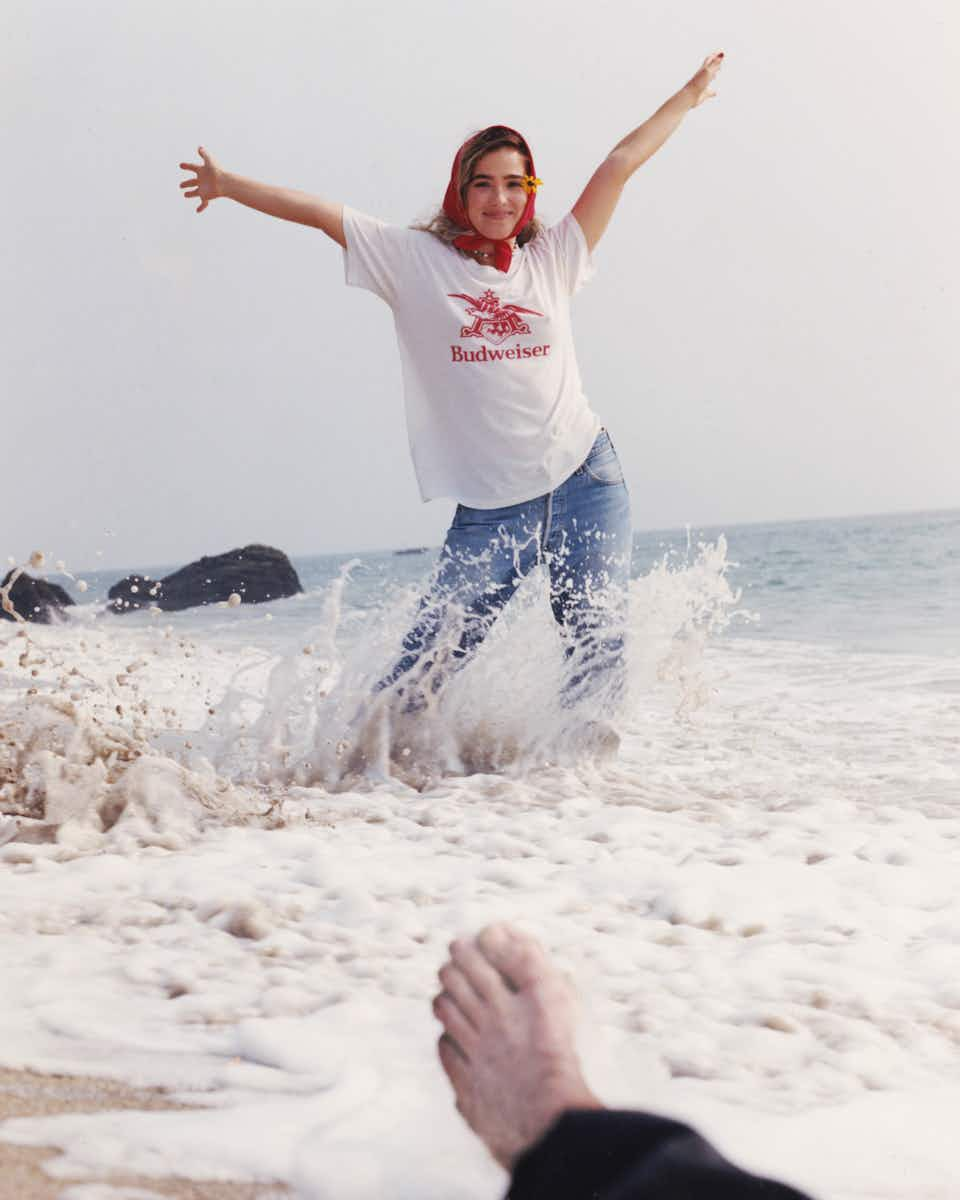 I inquire about her position as a career teen. ​"I'm drawn," the actress pauses to let out a stifled burp, ​"to young adult stories when they also explore something with depth, or that's real and universal," she explains. ​"The worst kind of teen genre movies to read are the ones where it's like ​'teenage heartbreak!' And I'm like, ​'I don't care!' I'm 25 years old now, I really don't care about that anymore."
Richardson stars alongside Euphoria breakout Barbie Ferreira ("I've never seen an episode of that show," she shared). The actress felt disoriented on the phone when she found out about the audition, a discordant jangle of her agent's voices scrambling to describe Unpregnant​'s plot. ​"They were all trying to talk over each other trying to explain this movie, which, as it turns out, is very hard to explain."
In brief, Unpregnant follows Veronica (Richardson), a 17-year old, straight A/​type A student who discovers that she's pregnant in the stall of her high school bathroom. Mid-piss-on-the-stick, her former best friend, the band tee-wearing, Nickelodeon slime-haired Bailey (Ferreira) barges through the door.
Refreshingly, there's not much debate in the film about whether or not Veronica will get an abortion: ​"It's not a ​'should I' or ​'shouldn't I' situation for her," Richardson explains. Rather, it's about how she's going to get the procedure. Unpregnant is set in Missouri, one of 37 states in the US that requires parental involvement in a minor's decision to get an abortion. So when Veronica's dopey boyfriend (Alex MacNicoll) admits to a condom breaking during a recent car hump, she's certain that she's not ready to become a mother. The bad news? Veronica's parents are ultra-religious, and telling her mother is out of the question. The nearest clinic that doesn't require parental consent is some 1,000 miles away in Albuquerque, New Mexico, and Veronica has exactly three days to get there and back before her sleepover coverup is found out. Only, she doesn't have a car.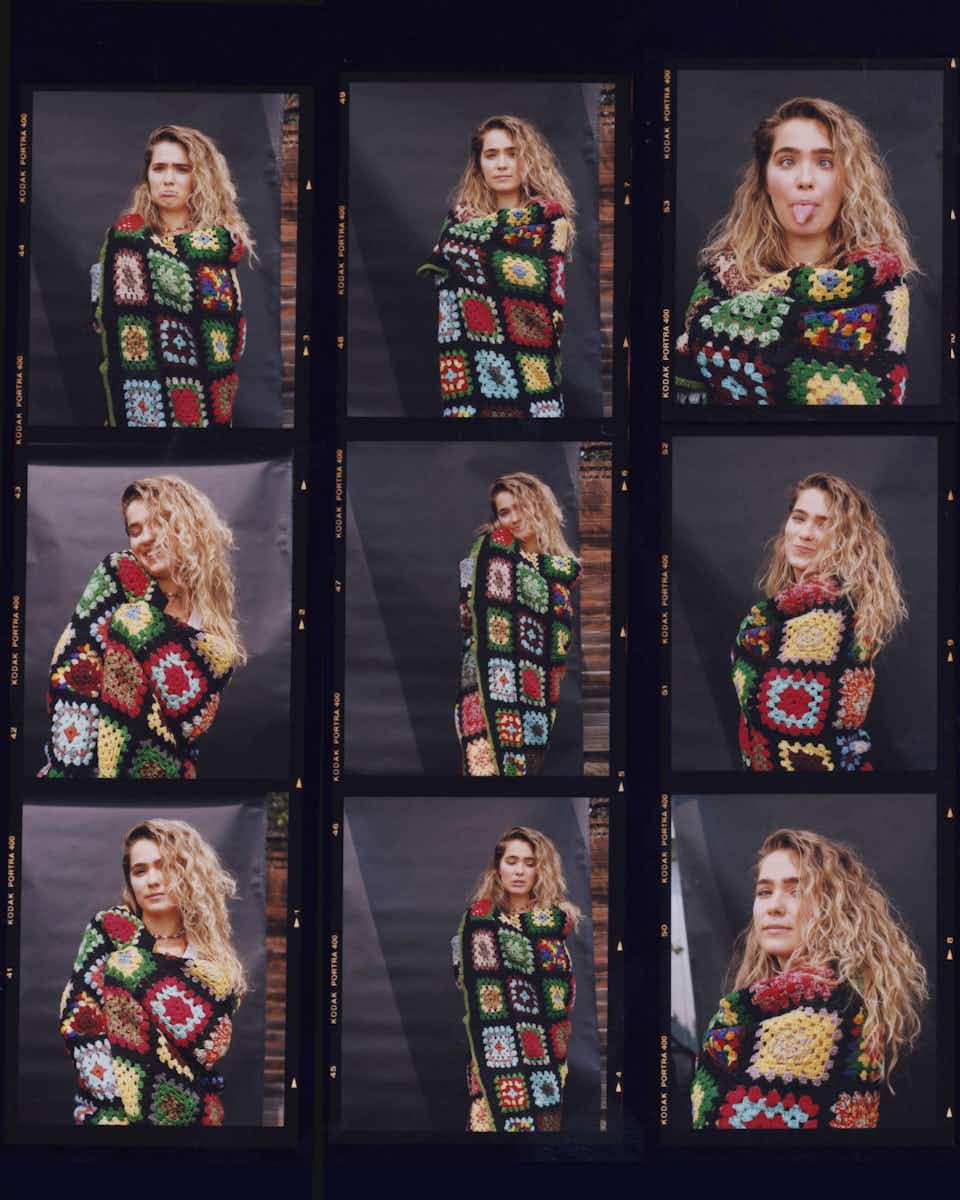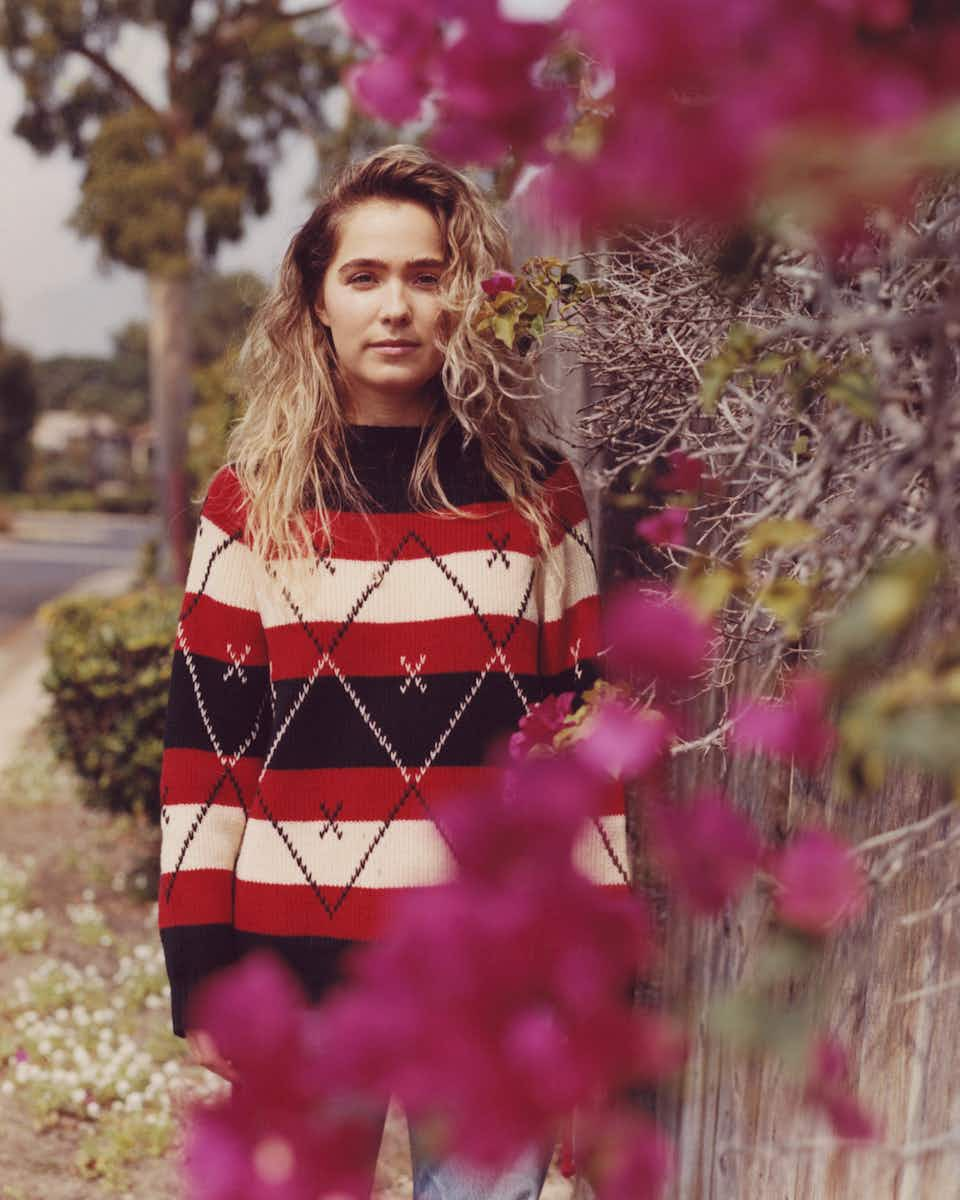 Unpregnant is the Superbad of abortion movies. It performs a genre-bending juggling act, finding a surprising balance between the earnest friendship at the core of Booksmart mixed with the high-octane adrenaline of Thelma & Louise. At its zaniest, the film enters hostage territory Cape Fear style, swapping out a tattoo-knuckled Robert DeNiro for an anti-choice couple with serious road rage.
Like Veronica and Bailey, Richardson and Ferreira, too, are polar opposites, whose inherent differences balance the other out. ​"I was lucky in that they loved each other immediately, and that their wild, offbeat energies worked really well for the characters," the film's director Rachel Lee Goldberg says.
The pair even began performing their special choreographed handshake when the cameras weren't rolling, whenever they saw one another. The co-stars appear in virtually every scene together, and endured turbulent weather conditions on set in New Mexico, including arctic temperatures during their frequent night shoots.
"Barbie was in shorts, [and] there was one scene where her legs started turning blue," Richardson remembers. Despite myriad scenes of off-roading and car-flipping, Richardson mentioned that the primary reason stunt doubles were used was because… Barbie couldn't drive? The 23-year old actress didn't procure her license until after she was cast in the film.
"God bless Haley's heart for dealing with me driving a 40ish year old car. [Eventually] I got a little groove going on, though!" said Ferreira. The actress also recalled her ardent refusal to stay in what she believed to be a haunted hotel ("[There] were 200 year old paintings of saints and little children everyone"), which resulted in Ferreira coercing Richardson into a sleepover.
Striking the balance between the film's ambitious subject matter against Veronica's own hardscrabble journey felt personal to Richardson, who, she admitted, can be really hard on herself. ​"I really related to the feeling of having all of these expectations and pressures from other people, and that leading who [Veronica] is and how she acts." The actress likens this M.O. to an entire childhood spent in competitive dance, an extracurricular activity that kept her busy for 40 hours per week (that's before factoring in weekend competitions, too). ​"I started comparing myself to other [dancers], I started to become a perfectionist. A lot of that torturing of myself came from the feeling that I was failing other people."
Richardson moved to Los Angeles from Phoenix, Arizona with her mother when she was 16. The goal was to have Richardson audition up until her 18th birthday, and then reassess whether she should stick to acting or pursue some alternate career path. One month before the date on her dream expired, Richardson booked a recurring role in the short-lived Pretty Little Liars spin-off, Ravenswood (on which she met future fiancée actor Bret Dier), as well as the lead role in Lifetime's Mormon-thriller Escape from Polygamy, which was helmed by Unpregnant director Goldenberg. They'd been itching to collaborate again ever since.
For all of its rollicking laughs and rubber-burning car chases, Unpregnant succeeds most in its ability to normalise a woman's right to seek an abortion. Perhaps some young Albequerquan, whether she be en route towards coastal elitism or the hiring desk at Spencer's, will see this film, and feel less alone.
"I think that's a huge goal of this ambitious thing," Richardson says. ​"The truth is people are allowed to feel whichever way they want to feel. [Unpregnant] just shows how personal every situation is."

As for other films on the horizon, Richardson is inching her gnarled index finger one step closer toward her dream of going extra-terrestrial. She'll next be seen in After Yang, the Colin Farrell starring sci-fi yarn that reunites her with Kogonada, her Columbus director. Though she filmed a supporting role, Richardson gushes that it's unlike any character she's ever played before. ​"All I know is that I have never been more excited to see a movie that I've been in." She doesn't mind playing the long game, though, because she knows all too well that space isn't an overnight trip. ​"I just want to act forever, and I don't want to burn out personally or creatively, and I don't want people to get sick of me."
Photography assistant Walker Lew, Hair Bobby Eliot at Frame, Makeup Jenna Kristina at The Wall Group.

More like this