Harry Styles' superpower is ​

"

pleasure stimulation". No, really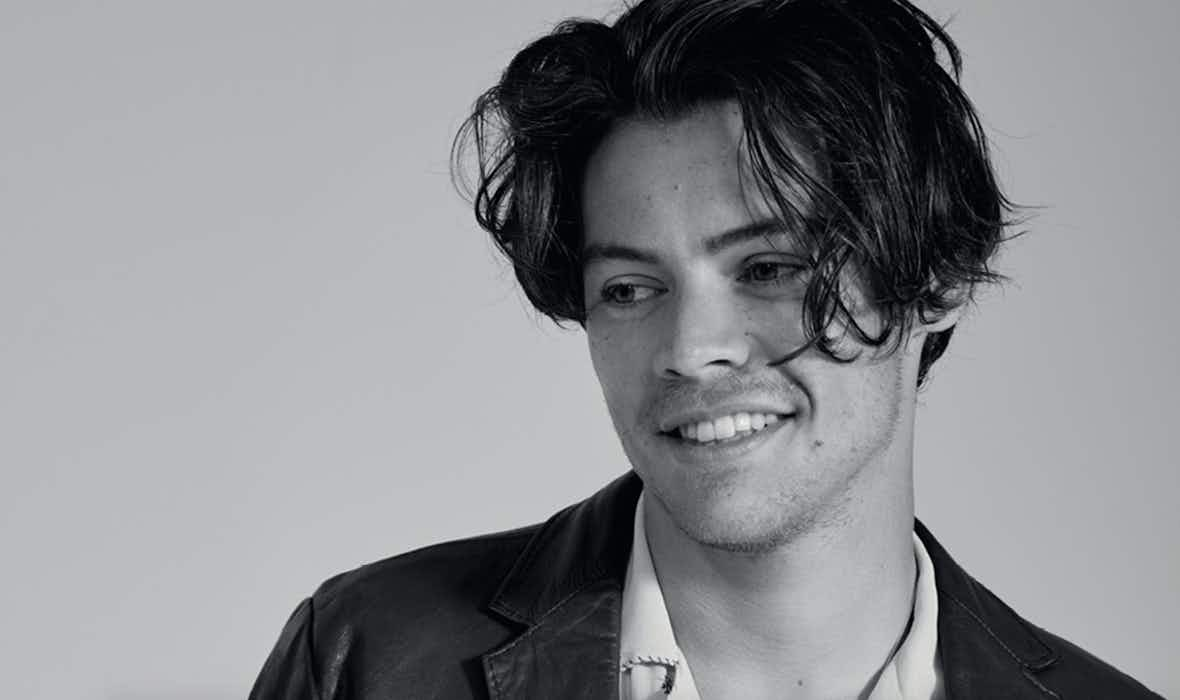 Our favourite champion of female pleasure and wearer of pearls has landed a new gig in the Marvel Cinematic Universe.
Ever sit back and wonder what Harry Styles is up to? Same.

He's a busy man, you see. Snogging Emma Corrin on the set of his upcoming film My Policeman one day, touring America in his jazzy suspenders the next. Those in the US still have until 24th November to see him in the flesh at a Love On Tour gig, by the way…

But we're not here to talk about that today. There's a juicier, bigger bit of blockbuster goss to discuss. Not satisfied with roles in My Policeman and his girlfriend Olivia Wilde​'s latest project Don't Worry Darling, Styles is reportedly about to take his acting career into Hollywood legend territory… by scooping a role in the Marvel Cinematic Universe.

You read that right.
Revealed by Variety journalist Matt Donnelly, who attended last night's Los Angeles premiere for Eternals, our Hazza is about to step into the shoes of Thanos' brother, Eros, in a film that's still yet to be confirmed.
Assuming Donnelly's mind hasn't been dissolved by Infinity Stones and his intel is sound, what does that mean in superhero terms?

Well, Styles is about to be kitted out with a variety of superpowers (via special effects, duh), including but not limited to superhuman strength, stamina, speed and reflexes. Standard. But there's one superpower possessed by Eros that really caught our attention: ​"pleasure stimulation".

According to mega Marvel resource Marvel Database, this means that he has the ​"ability to stimulate the pleasure centers [sic] of the brains of people within 25 feet of himself […] provoking such extreme pleasurable sensations that a person becomes highly aroused, euphoric, or totally sedated."

So basically, the minds behind Marvel's blockbusters will just need to recreate a Harry Styles gig. Simple.

This casting news feels particularly fitting after Styles discussed the meaning of his track Watermelon Sugar at a gig a few weeks ago.

"It's about, uh, the sweetness of life," he told a giddy audience in Nashville, before telling the crowd what he really means. ​"It's also about the female orgasm." Did an MCU casting director simply see this clip and instantly make the decision to bring on Styles as Eros? Investigation pending.

More details about the what, where and whens (and phwoars) of Styles' burgeoning MCU journey are yet to be revealed. But if one thing's for sure, it's that Super Harry is already well-equipped to play the part of Captain Pleasure Stimulation. Method acting, we think they call it…


More like this