How Awkwafina made it to Marvel

Move over, Avengers! In Shang-Chi and The Legend of The Three Rings, the actress adds Nora-from-Queens sizzle to the MCU's most progressive film yet.

Nora Lum, better known to most as Awkwafina, is fresh off a trip to London for the premiere of Shang-Chi and the legend of The Ten Rings – her first big film event in the last 18 months for, well, obvious reasons. Now, the larger-than-life actress is back home in Los Angeles, poised in eager anticipation for the worldwide release of this latest Marvel Cinematic Universe blockbuster.
"Man, it was so awesome," the 33-year-old says of the premiere in her endearing New York twang. ​"It was big and it was really fun."
Celebrating anything post-lockdown boasts an added layer of excitement, but Shang-Chi marks a fresh milestone in other ways, too. Directed by Destin Daniel Cretton (Just Mercy), who co-wrote the movie alongside Dave Callaham (The Expendables), it features an almost all-Asian cast and, in Shang-Chi, the first ever Chinese-American Marvel hero. He's played by the charismatic Simu Liu, who made his name via the Canadian sitcom Kim's Convenience.
The film follows Shang-Chi (non-superhero name: Shaun) as he's forced to come to terms with a dark past, in the shape of his estranged father Xu Wenwu's legacy as a power-hungry villain. Played by legendary Hong Kong actor Tony Leung, Wenwu has exercised his reign of terror for thousands of years. In a bid to stop him, Shang-Chi embarks on an adventure of appropriately MCU-sized proportions, filled with epic martial arts sequences and thrilling crossovers into magical realms.
Of course, as the classic movie trope has it, he couldn't do any of that without his chaotic best friend by his side: the sometimes awkward, always hilarious Katy, whom Awkwafina portrays as the ultimate partner-in-crime.
But life for Shaun and Katy wasn't always so fast-paced. Pre-Wenwu's resurfacing, the pair enjoyed getting drunk and heading to karaoke bars in San Francisco, were often berated by friends for working dead-end valet parking jobs and forced to endure disappointed comments from Katy's family; they're convinced she could be doing something better with her honours degree from Berkeley than driving fancy cars for pennies.
"It's crazy because I know that Destin and Dave really wanted to model Katy after aspects of me," Awkwafina says of stepping into the character's shoes. ​"It was fun because you rarely have that opportunity – I would very often read Katy's lines and sort of laugh out loud and crack up. In that way, it was special. I think she has a love for Shang-Chi, an understanding of his past and how hard it is for him to talk about. There's an unspoken understanding, like: ​'I know that you're going through a lot and I want to be there – not to bog you down, but rather to help you.'"

The ride-or-die nature of Katy and Shaun's friendship crystallises during a high-octane fight aboard a bus. As Shaun faces a gang of assassins who are trying to steal a family heirloom from him, Katy is forced to take the wheel in an attempt to prevent a deadly crash. Who'd have thought those valet parking skills might come in handy after all?
"A guy with a machete for an arm just chopped our bus in half!" Katy remarks sarcastically, and reality sets in: this is about to be one hell of a journey.
Awkwafina's Katy very much experiences the rollercoaster of Shaun's life along with the audience, before eventually becoming indispensable to his fight. In one scene, he decides to fly to Macau in order to warn his sister Xialing (Meng'er Zhang) of the impending danger. Without so much as a second thought, Katy tags along.
Awkwafina draws parallels with her own personality here. ​"I mean, if someone asked me to go to Macau with them right now, I probably would go," she says, cheerfully. ​"I'd be like: ​'I'm down!' There's a loyal impulsivity there, and I think she's generally non-judgmental. I feel that way, too."
Most importantly, though, she felt right at home with all the aggressive driving. ​"I'm from New York, and we're only taught to aggressively drive there," Awkwafina says, belly laughing. ​"We get four feet of driving space! But yeah, I felt very The Fast and the Furious: Tokyo Drift. I got to visit a race track and go the fastest I've ever been in a car. It was really intense – I love driving," she adds, reliving the experience.

The last few years have also been intense for Awkwafina on a professional level, to say the least. The Stony Brook, Long Island native spent her childhood in Queens, and was raised by her grandmother following her mum's death, when young Nora was only four-years-old. A few years later, she adopted the Awkwafina moniker from a high school nickname given to her by a friend.

Now, beyond functioning as a mere alter ego, ​"Awkwafina" is an exuberant stage persona for Nora Lum, one which has fully mastered the art of entertainment. Beyond that, it's a means for her to cope better with the sometimes challenging spoils of celebrity, especially as someone who's struggled with depression and ADD since her teenage years.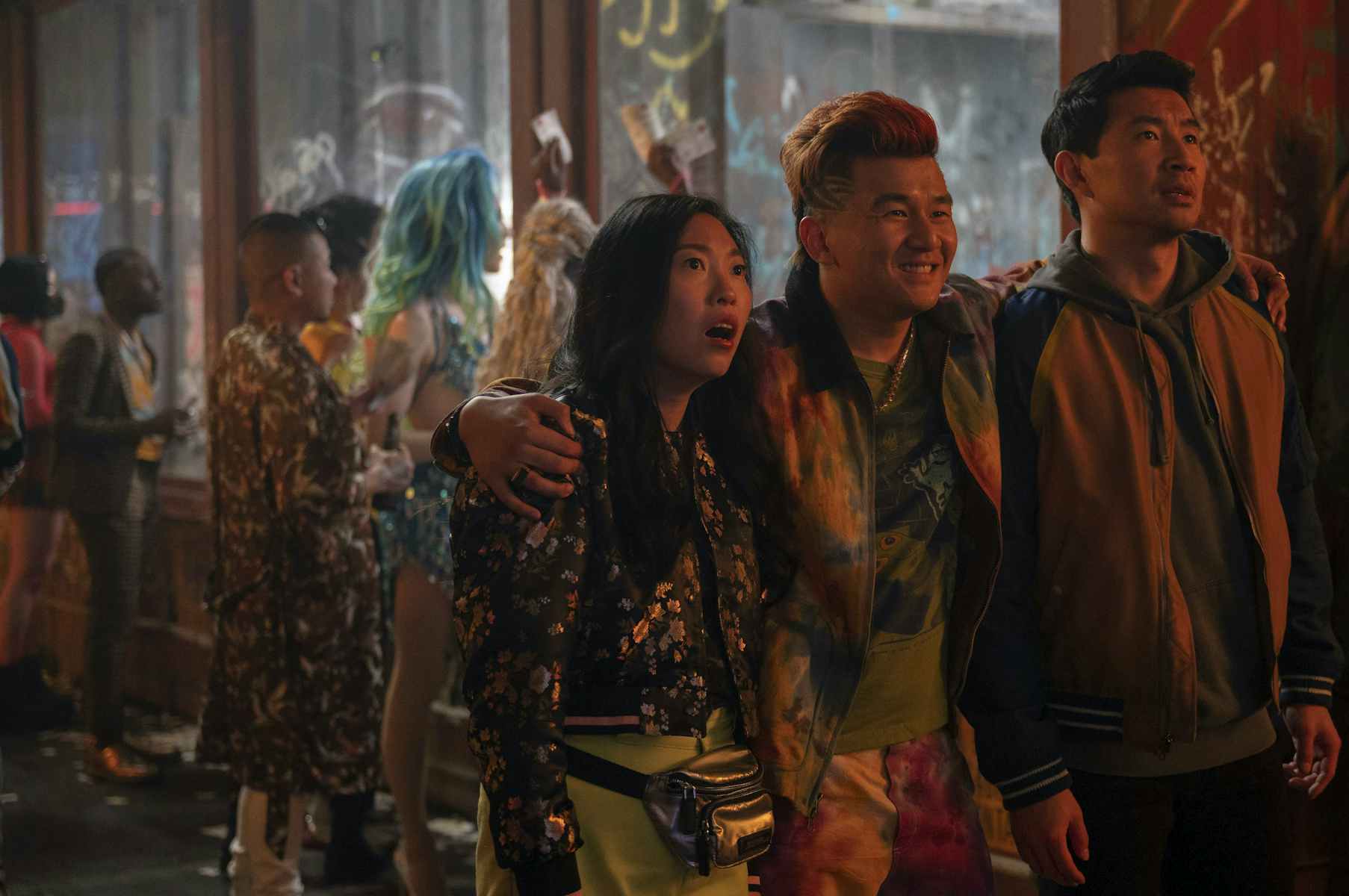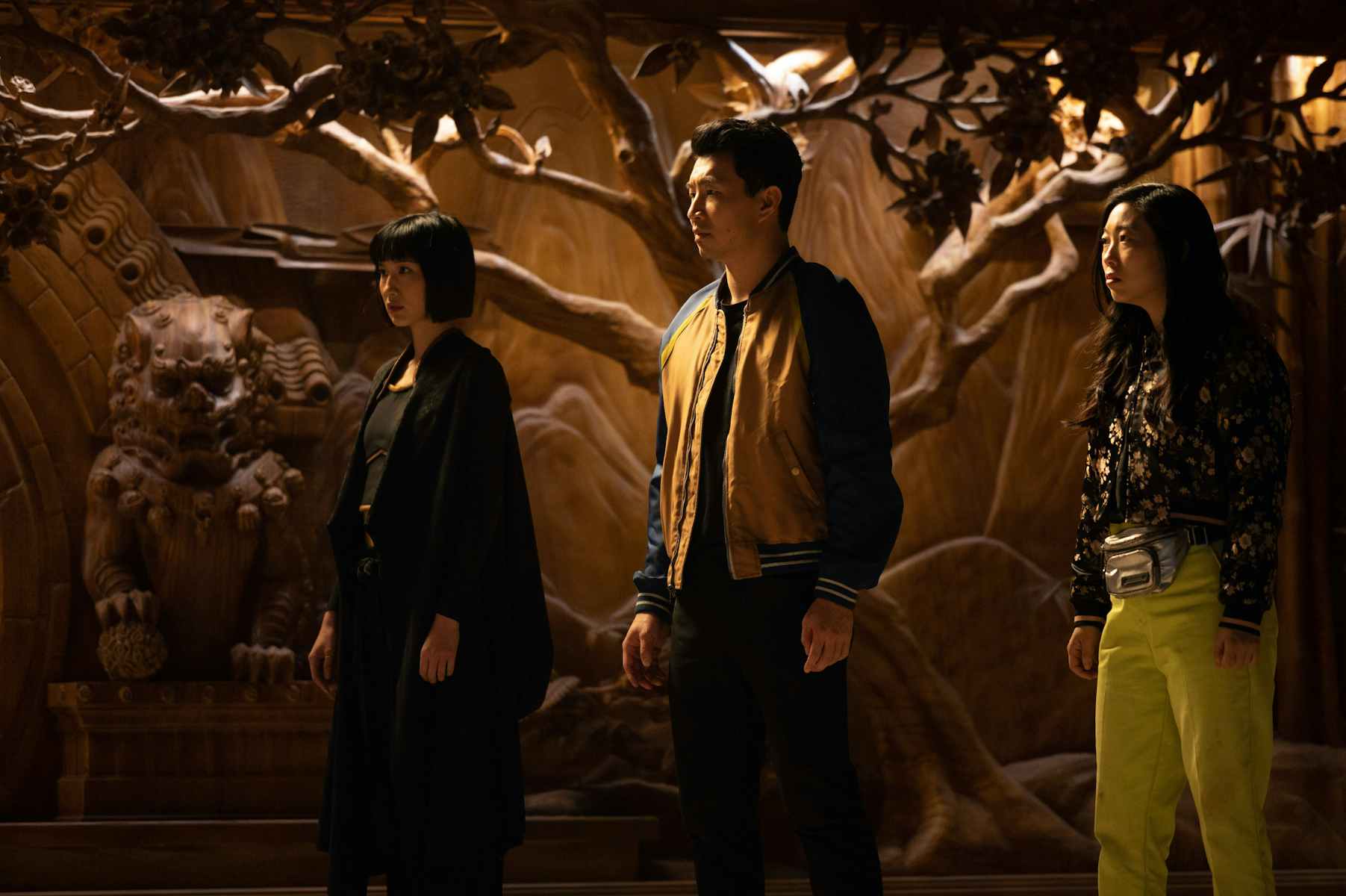 Her rise to fame came off the back of 2012's My Vag, an irreverent, self-written rap song which became a viral hit. Following its success, Awkwafina performed at gigs here and there – at first to break even, before slowly making a proper name for herself. Eventually, she gave up her respective jobs at a publishing house and vegan deli in favour of acting full time, and has stayed booked and busy ever since.
She starred in blockbusters Ocean's 8 and Crazy Rich Asians in 2018, before appearing in critically-acclaimed independent The Farewell a year later. Her role as Billi in the latter, a Chinese-American woman who travels to visit her dying grandmother, earned Awkwafina a Golden Globe nomination for Best Actress.
Not that it needed it, but her star power was further amplified with the 2020 launch of her eponymous comedy show Nora from Queens, which follows Awkwafina as a fictionalised version of herself trying to navigate adulthood. Given that rocket-paced trajectory, her newfound entry into the Marvel-machine makes a lot of sense, and was pretty much a no-brainer for the actress.
Recalling her initial, two-hour meeting with Destin Daniel Cretton, she explains how the director ​"told me the whole story, the breakdown of everything and where he wanted to bring the character.
"At the time, they hadn't found Shang-Chi yet, [but] I really liked where he was going with it. I was fully on board after that meeting – when you meet a director and you really feel like he's passionate and will execute [his idea] well… I really wanted to work with him."
One of the most electrifying aspects of Shang-Chi is undoubtedly Liu and Awkwafina's chemistry, palpable throughout the film. She describes her co-star as ​"a really down-to-earth, cool guy" – their rapport on-and off-camera was strengthened by regular dinners and visits around Sydney, where the shoot took place.
"When it came to improv, we'd take on this bickering, old married couple thing that was really funny but mostly unusable, I think," continues Awkwafina, smiling. ​"I'm really glad that the world gets to see what he's bringing to this role."

That said, beyond all the action and moments of genuine humour, Shang-Chi has a deeply emotional undertone. It tells a story of friendship, of tough-to-stomach family dynamics, and grief – all of which are intensely relatable when you strip back the movie's fantastical elements.
Big existential questions are raised, too: can love really conquer all? Is redemption possible? Katy grapples with all of them, perhaps more so than any other character, throughout the film.
"I think that her understanding of the world and all of these crazy things that can happen in it is broadened, and she's dealing with that. As she sees Shaun take on this larger sense of meaning, it shines a light on what this means for her own life, and what it means for all of us. The journey affects Katy a lot, and teaches her about what her priorities are."
What does it feel to be part of such a pioneering moment in terms of East Asian representation, and in film's biggest cinematic universe?
"It feels really special and right," Awkwafina replies, intently. ​"What this movie is saying – and what any movie says when it has an all-Asian cast – is always going to be important. It's going to add to this larger collection of films that will later define and reshape what ​'representation' means. It's so important that kids have a superhero they can see themselves in."
On a personal, individual level, too, stepping into the Marvel environment was a utopian experience, ​"where the food is always good and everyone for the most part is very happy. You're working with the best of the best. And in terms of an action movie, I'd never experience anything at this level. It feels big, but there's a smaller aspect, too, where attention is paid to each character, each actor, and to the story we're collectively telling."
But for now, Nora from Queens' immediate plans are relaxingly non-cinematic: picking up some tacos before heading into Koreatown to meet friends, followed by a long and deserved rest.
She won't be off our screens for too long, though: Awkwafina is set to portray Scuttle the seagull in Disney's upcoming live-action remake of The Little Mermaid, will star opposite double-Oscar-winner Mahershala Ali (Moonlight) in Apple TV+'s Swan Song – a film about a terminally ill man on a quest to clone himself – and is set to take up a role as Sandra Oh's sister in an as-yet-unnamed Netflix comedy. And breathe.
In the meantime, she offers some parting words for the MCU's die-hard fans.
"I hope they're affected by this specific story, that they can find something that moves them. This is a big return to a normal aspect of our lives after the past year-and-a-half. But mostly, Nora ​"Awkwafina" Lum concludes with a beaming smile, ​"I just hope they have fun."
Shang-Chi and The Legend of The Three Rings is in cinemas from Friday 3rd September


More like this