How can I do Notting Hill Carnival like a pro?
Asking For A Friend: London's best street party is gearing up for a massive return after its two year Covid-induced pause. Want to have an unforgettable time? ShaSimone, CLIPZ, steel band members and sound system leads offer their best tips.
This is an extra-special year for Notting Hill Carnival. The August bank holiday street party has been on ice for two years, thanks to Covid. But now it's back and set to be bigger, louder and more energetic than ever.
So you're going, obviously. But you want to make sure you don't miss out on any of the best spots, food and drink as it returns to the streets. Of course, there's no real rules when it comes to Carnival – you can pretty much float around West London and end up having a blast dancing to a sound system you've just stumbled upon. It doesn't hurt to have some extra know-how up your sleeve, though, especially if it's your first time.
To get you in the mood for steel pans, mas bands, dutty whining, rum, Caribbean food and more, we've hit up some of our favourite artists, producers and DJs who love NHC to tell us how they're planning to spend the weekend.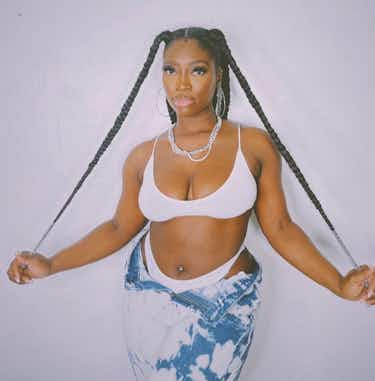 What kind of music are you hoping to hear this year?
I wanna hear some lit bashment and soca, so I can whine up my waist.
What are your go-to things to eat and drink?
That would be a magnum [wine] and a Solero ice lolly, plus of course jerk chicken. Those are my must-haves.
Where can we find you posted up?
Where the good jerk chicken is at.

Any other advice?
1. Don't wear your best shoes.
2. Eat before you drink.
3. Make sure you go with your friends and do not try to meet them there, because that is a disaster. I tried to do that once and it didn't go well at all.
4. Don't get too drunk. It's not fun to have to carry your friend home.

CLIPZ, producer (FKA Redlight)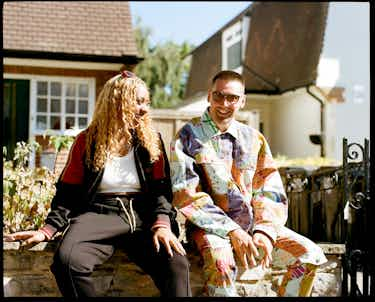 Do you have a favourite soundsystem?
Disya Jeneration at the last carnival was absolutely thumpin' out the bangers. And obviously Rampage, with plenty of special guests, King Tubby's, Sir Lloyd (Digital Soundboy) for the jungle/​drum ​'n' bass shakedown and Aba Shanti‑I, which is on the same road as Sir Lloyd.
What drinks will you be sipping on?
I just take a bottle with me and grab drinks along the way.
Any styles of music you want to hear this year?
UK rap, bashment, jungle, dub, UK funky. Amapiano's gonna be smashin' up carnival this year and anything else in between. It's a celebration!
What's your favourite day to go along?
Sunday for a quick bop and to grab some food, then go and watch Gaz's Rockin Blues on Talbot Road for a bit. I used to live very close to that stage and every year on Sunday I would pass by and have a bop… good vibes. Then Monday for the energy gang, straight to Rampage then Disya, then Digital Soundboy, where I'll be playing alongside Shy FX and a whole heap of great DJs and MCs.
Got any other tips for carnival goers?
Don't try and do it all. Find a good sound that you like with your homies, plot up near a wall and catch some vibes. There's no need to walk around all day trying to catch everything, as you won't.

Hipsters Don't Dance, DJs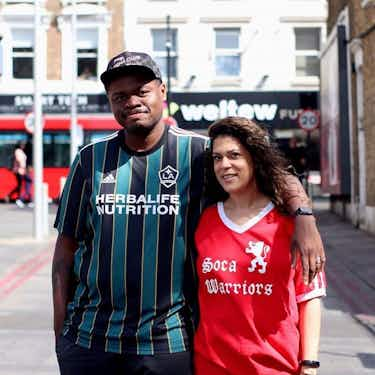 Where will we catch you at Carnival this year?
Kazabon: Following the trucks. There's nothing quite like hearing soca loud on the road.
Hootie Who: For me it's Nasty Love, a great reggae and dancehall system in the heart of Carnival.
What about food and drinks?
Kazabon: Find a Trini spot selling doubles and roti, and you're sorted. Drinks-wise, rum is the way to go. Avoid beers or you'll spend most of the day in the toilet queue.
Hootie Who: I like to eat light at Carnival, so it's usually some roasted corn or a pattie. For drinks, it's a mix of Wray and Nephew with aloe vera juice.
What tracks or styles of music do you want to hear?
Kazabon: Soca, soca and more soca. Drunk'n Style by Problem Child and Mind My Business by Patrice Roberts are my favourite tracks this year.
Hootie Who: As someone that drags my friends to Naija corner each year, it's always a joy to hear afrobeats at Carnival alongside the traditional caribbean sounds. To finally hear [Wizkid and Tems'] Essence on a massive system will be a joy.
Which day is the best?
Both: Both days. Go early as well.
Any other words of wisdom?
Kazabon: Bring hand sanitiser and tissues for the loos.
Hootie Who: And a towel for waving and wiping down sweat. Pre-rolls and extra lighters are also handy.

Alex Scott, Mangrove Steel Band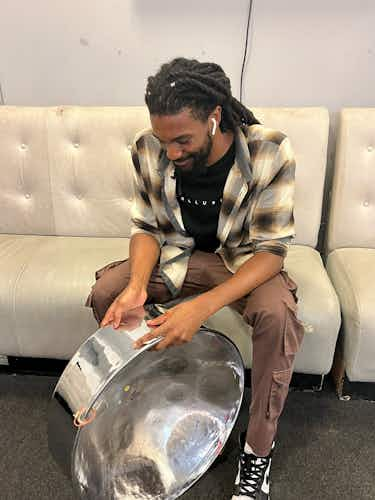 Where can we find you this year?

My favourite place to be is on the road in a band! My Carnival experience isn't at its best if I'm not within the ropes, in and amongst the masqueraders, chippin' down the road behind the truck.

What will you be eating and drinking?

It has to be jerk chicken and either Hardo bread or festival [dumplings]… there's something about stopping on the side of the road to get your freshly-cooked authentic jerk that transports me right back home. Wash that down one time with some homemade rum punch, and I'm good.

What track do you wanna hear this year?

I look forward to hearing Jolene by Kes. He's done bits with transporting us to the islands with that one. For many who haven't had the chance to go travel back over the last two years, I'm sure they can agree it hits you with the nostalgia for sure.

What's your favourite day to go?

I'll cheat a little and say Saturday into Sunday. The rush from Panorama on the Saturday night into the various after-parties, into the rush to get home and get ready for Jouvert… and then into dutty mas. Doing it all on zero-hours sleep from the Panorama day on Saturday morning through Sunday night is a madness, but I love it.

Do you have any other tips?

Most of all, let's just have fun, man. Remember this is a celebration of culture that has deep roots and meaning, especially here in the UK, and it's our time of the year to showcase that with the world watching. There's no room for bad vibes.

Linett Kamala, Notting Hill Carnival Board Director and Disya Jeneration sound system lead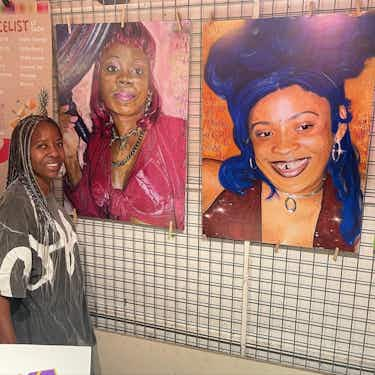 What's your favourite spot to be in at Carnival?
Apart from my own sound system Disya Jeneration, it has to be Mastermind Roadshow. I've been partying with these legends at Carnival since I was a teen in the 1980s.

What about refreshments?
Jamaican vegetable pattie and Mighty Malt.

Are there any tracks or genres you're looking to hear this year?
Really looking forward to seeing South African amapiano finally have its moment as the main soundtrack to most of the sound systems. Of course, dancehall tracks with all their accompanying dance moves. The one to look out for is Bounce by Ding Dong Ravers. I've got my own special Disya dancehall troupe of six amazing women, led by top dancehall dancer Miss Rosie doing a something special this year.

What's your favourite day to go?
Sunday, early morning – you get to move about more, and the excitement of this first day is the best. You get to see all the last-minute preparations happening – the sights and sounds of the anticipation for the days are fascinating.

Got any other tips?
Keep yourself hydrated, bring a mini portable waterproof lightweight jacket, wear a bum or fanny pack and bring or buy a whistle!


More like this