An impending sense of doom with artist Ian Cumberland
With a solo exhibition now showing at JD Malat Gallery, Cumberland's work is at times an uneasy glimpse into the fucked up world we live in – Trump and all.
Ian Cumberland's work is spooky stuff. The 37-year-old from Banbridge, Northern Ireland creates hyper-real and staged portraits, often focussing on the themes of consumerism and mass media. More specifically, he highlights the population's unconscious acceptance of manipulation and control through outlets like the news and the Internet.
Each work is a piece of social commentary. In his painting titled Black Hole II (2020), a middle-aged man shoves his arm through a black hole as a TV sits behind him, static. In Viewer II (2020), a woman wearing a glamorous evening dress sits by four TV sets – one showing Donald Trump shaking hands with Chinese politician Xi Jinping, another showing a polar bear trapped on melting ice.
"In its simplest form, the work explores constructs, how things are staged to create certain narratives and how those narratives or ideas are then sold to us," Cumberland says. ​"In a sense, I'm staging the ​'spectacle' to explore the relationship between perception and illusion."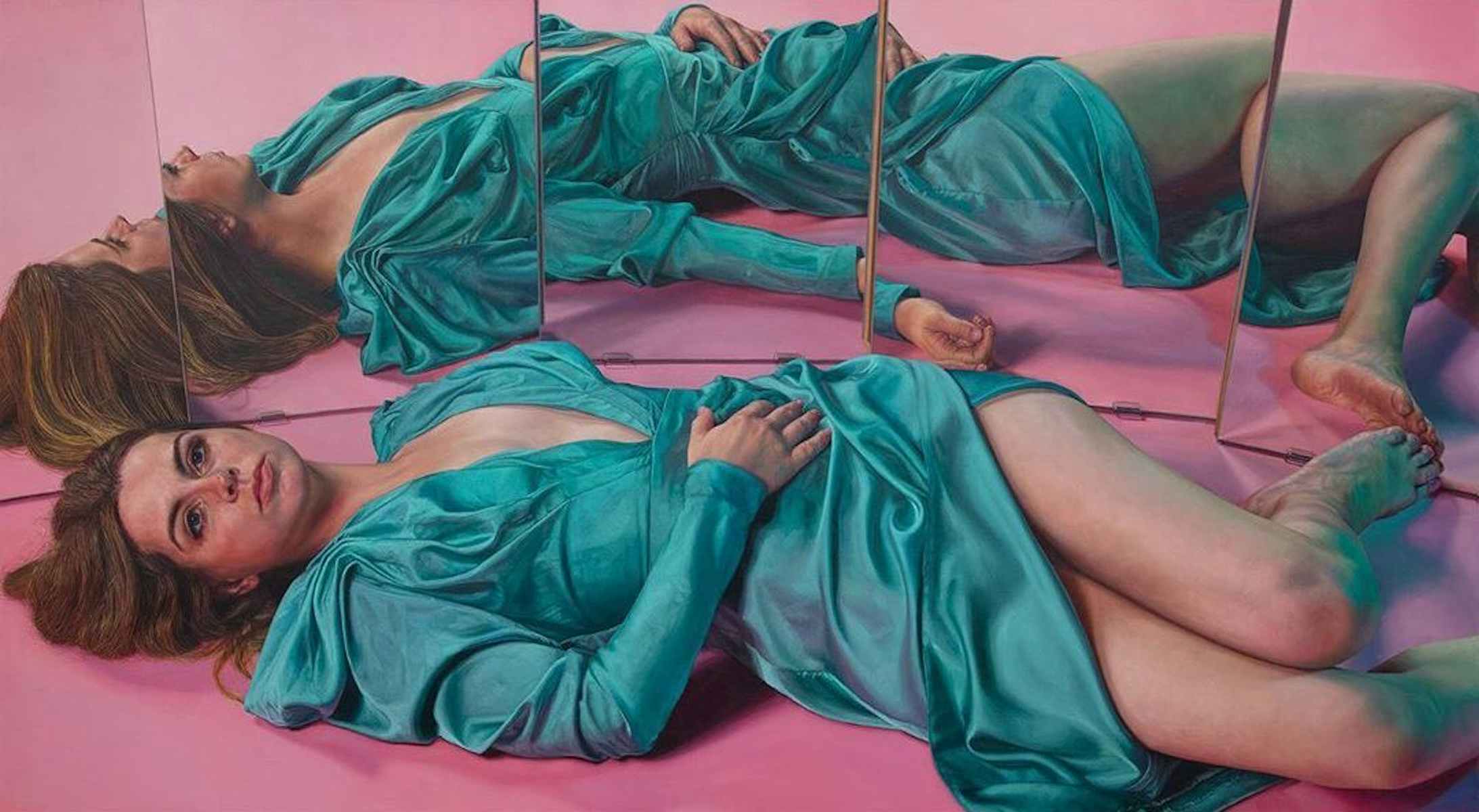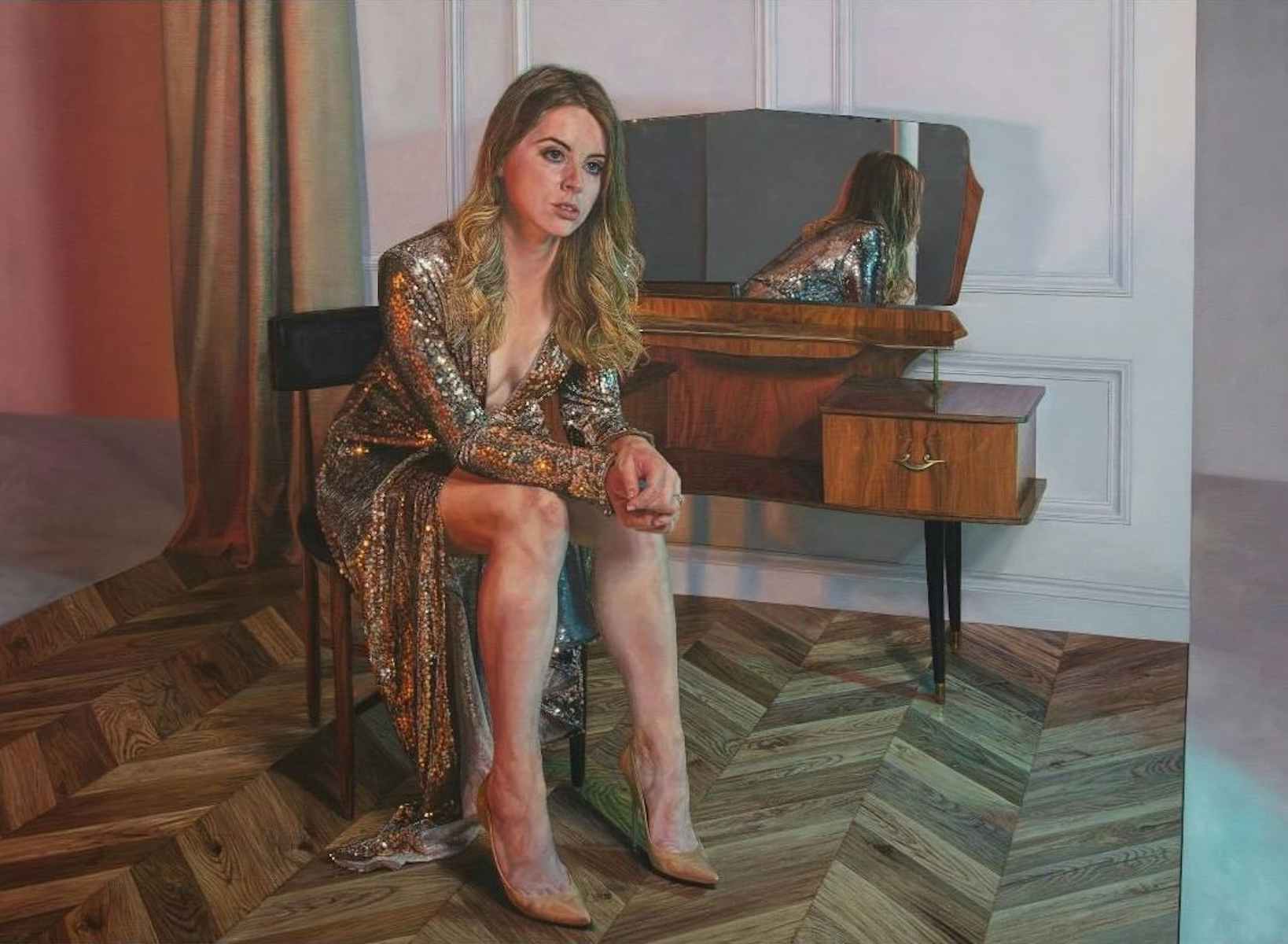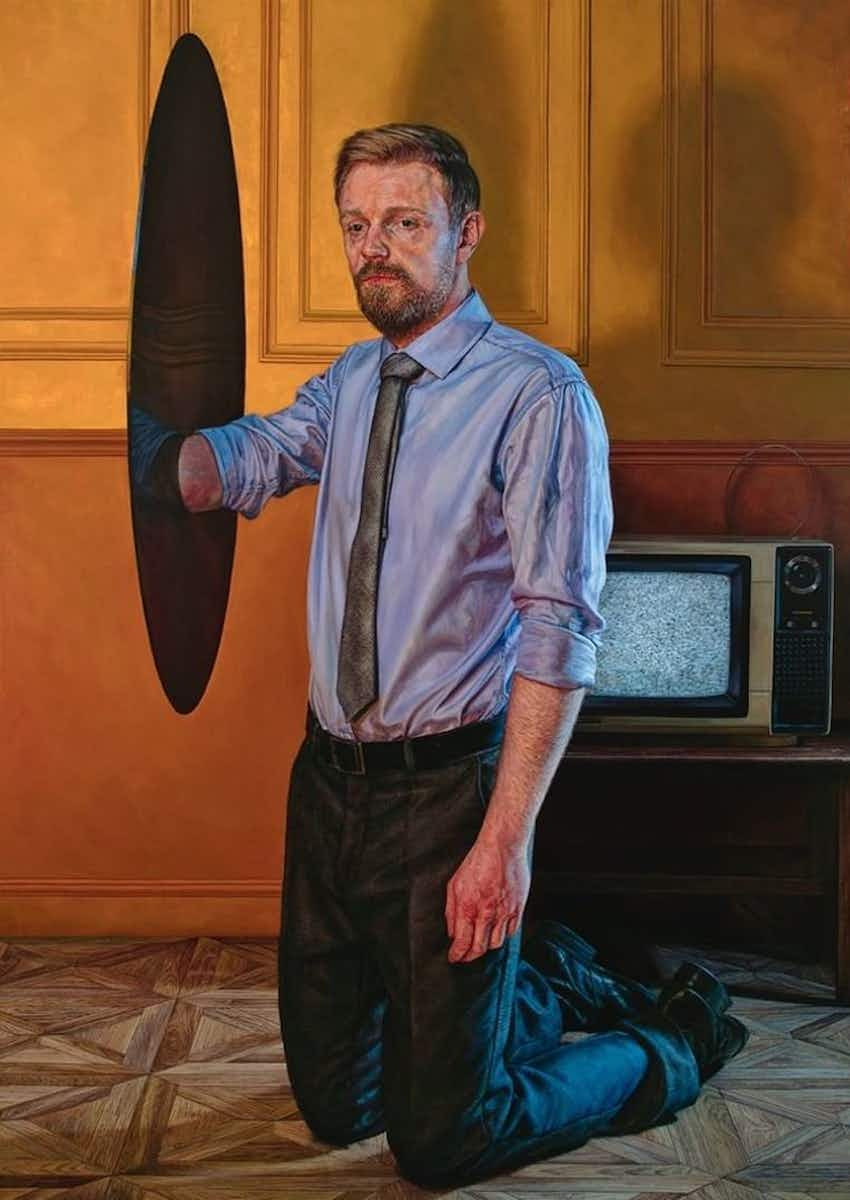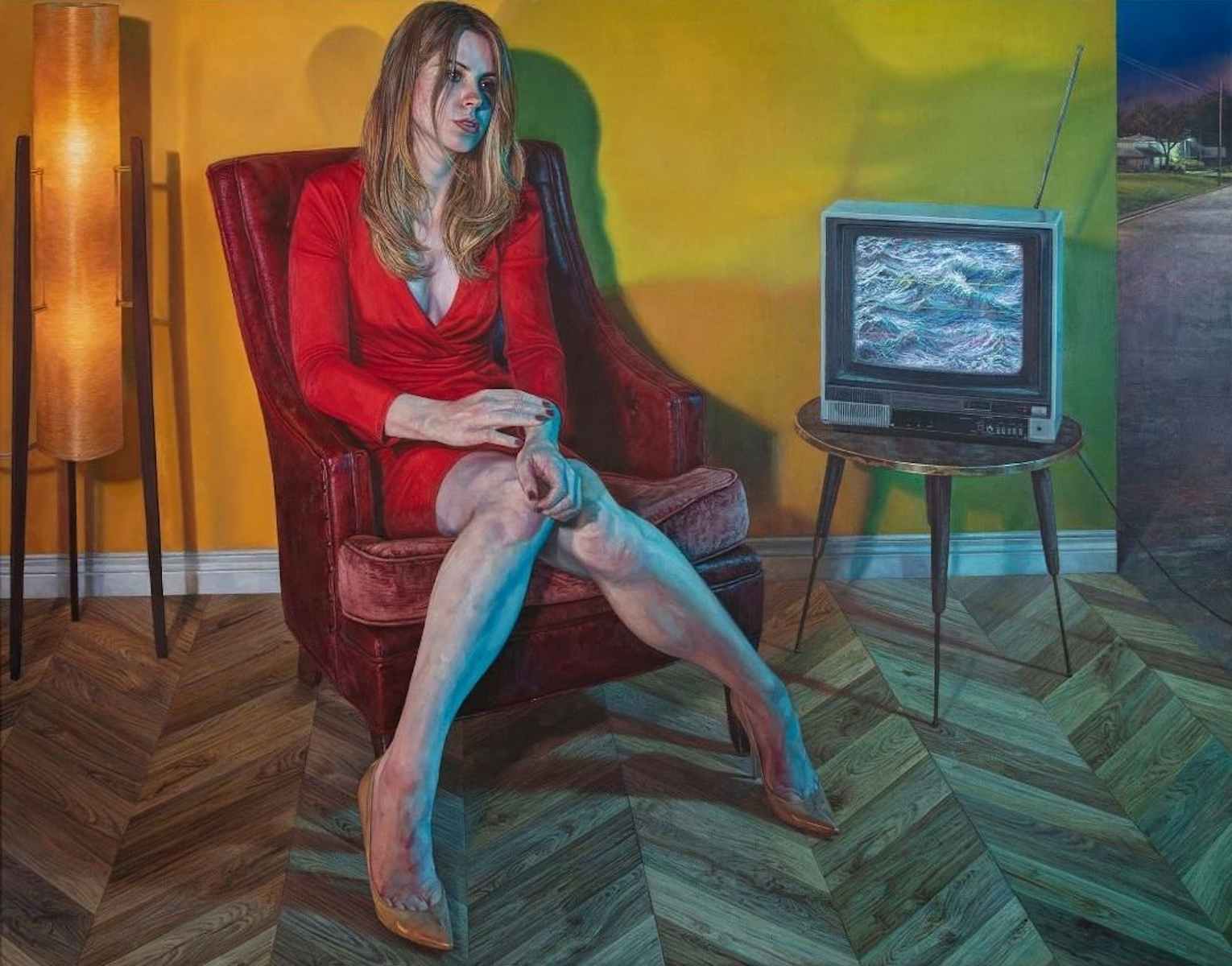 Cumberland graduated from Ulster University in 2006, where he studied for a BA in Fine and Applied Art. Ever since, his work has bounced between paint, installation, photography, video and sound. But whatever the medium, voyeurism is a running theme.
"I like the idea that you're looking at a scene which feels like something is happening, but at the same time nothing is happening at all," the artist explains. ​"It's about perception. When creating images I always start more intuitively."
Cumberland is capturing a moment in time. Subjects are caught mid-gaze, often staring blankly in the distance. Limbs are thrown around limply, as they're caught in an uncomfortable moment.
He likens it to being caught up in some kind of drama, mentioning that his work has been described as an ​"unintended moment of voyeurism" – and what's more invasive than glaring at some poor sod draped across their living room floor?
As an artist, Cumberland feeds off his surroundings, whether listening to a podcast or reading the news in the morning. Through his work, he wants to project ​"reality bubbles". In other words… perceptions about the world around us, who we are, and how it influences our behaviour.
"We are constantly being bombarded with images selling us ideas on how we should look, feel and act, so the very idea of free will is probably debatable," says Cumberland. ​"We have choices but they are very limited."

More like this