The great indoors: how rock climbing became the next big thing

From a niche hobby to making its debut at the 2020 Olympics, pulling plastic has become a millennials' obsession. Here we meet four climbers who have their eyes on the prize (the top!)
Chalk up, we're going indoor rock climbing. It's a sporting phenomenon that has, in the past couple of years, soared from niche hobby to bona fide mainstream trend.
This year alone, one million of us Brits have taken part, racking up 19,000 monthly online searches on the sport, with the UK now home to more than 400 climbing walls. Climbing even made its Olympic debut in Tokyo this summer.
Stats aside, you need only look to Instagram for proof. Since lockdown eased and gyms re-opened, more and more twentysomethings have been popping up on feeds scrambling up bouldering walls on any given weeknight – iPhones propped, video on, muscles engaged, eyes on the prize (the top).
Leelah McEvoy, a 22-year-old who's been climbing for three years, noticed a sudden spike after lockdown. ​"I think it kick-started a huge interest in the outdoors, which then spurred interest into climbing," she says.
Jimmy Howe, 24, agrees. ​"Young people especially have always sought these kinds of activities out," he says, referencing five-a-side football and group yoga, as well as climbing. ​"It's a great way to meet people while exercising."
And it's not just the explosion of climbing itself. Even the way young people are dressing points to a pursuit of the outdoors inside. Palace cargos lined with great big pockets, Salomon shoes built for trekking, Gore-Tex zip-ups, Uniqlo fleeces and relaxed, stone-coloured T‑shirts are all finding their way into a pub near you. Whether you're actually moving or not, lockdown had us all reaching and stretching for one fresh pursuit or another.
"The outdoors has become ​'fashionable,'" McEvoy adds. ​"If you think about it, the brands that are ​'trendy' now are climbing brands like The North Face, Arc'teryx, Gramicci…"
But unlike simply throwing some clobber on your back, getting out and climbing can do all sorts for your spirit. Mastering a dyno (a jump) or rocking a rose (crossing your hands when you climb) can all bring a boost to mental health, increased focus and newfound agility.
But look, don't take our word for it. Just read what these four indoor rock climbers had to say for themselves when we met them at Tottenham's Stronghold Centre in North London. Three, two, one… who's first to the top?

Sofia Whilby, 23, architecture student, southeast London

When and why did you get into climbing?
September 2020. I'd been when I was really young and one of the instructors told me I was really good at it. I kind of forgot about it, then I saw some of my friends go and we decided to tag along. It just developed into something that became habitual, as well as helpful for my mental health.

What do you love most about it?
It has allowed me to stabilise myself and overcome obstacles within my own self-doubt.

What are some of your favourite moves?
I have a least-favourite move… all dyno moves. So I guess anything that isn't that is my favourite move!

Mattia Guarnera, 22, artist , southeast London
When and why did you get into climbing?
Around a year ago. It started with seeing a few mates on an Instagram Story and it looked fun. From there, I started going once a week, then a couple of times a week. It just grew.
What do you love most about it?
It's just something I look forward to. I found myself midweek having not climbed and, for a minute, I started to really miss it. I don't get that with many things. It's mad social when we go, meeting loads of people, the mandem are giggling and shit.
What are your favourite moves?
I like dyno things but I'm a bit unorthodox with how I climb.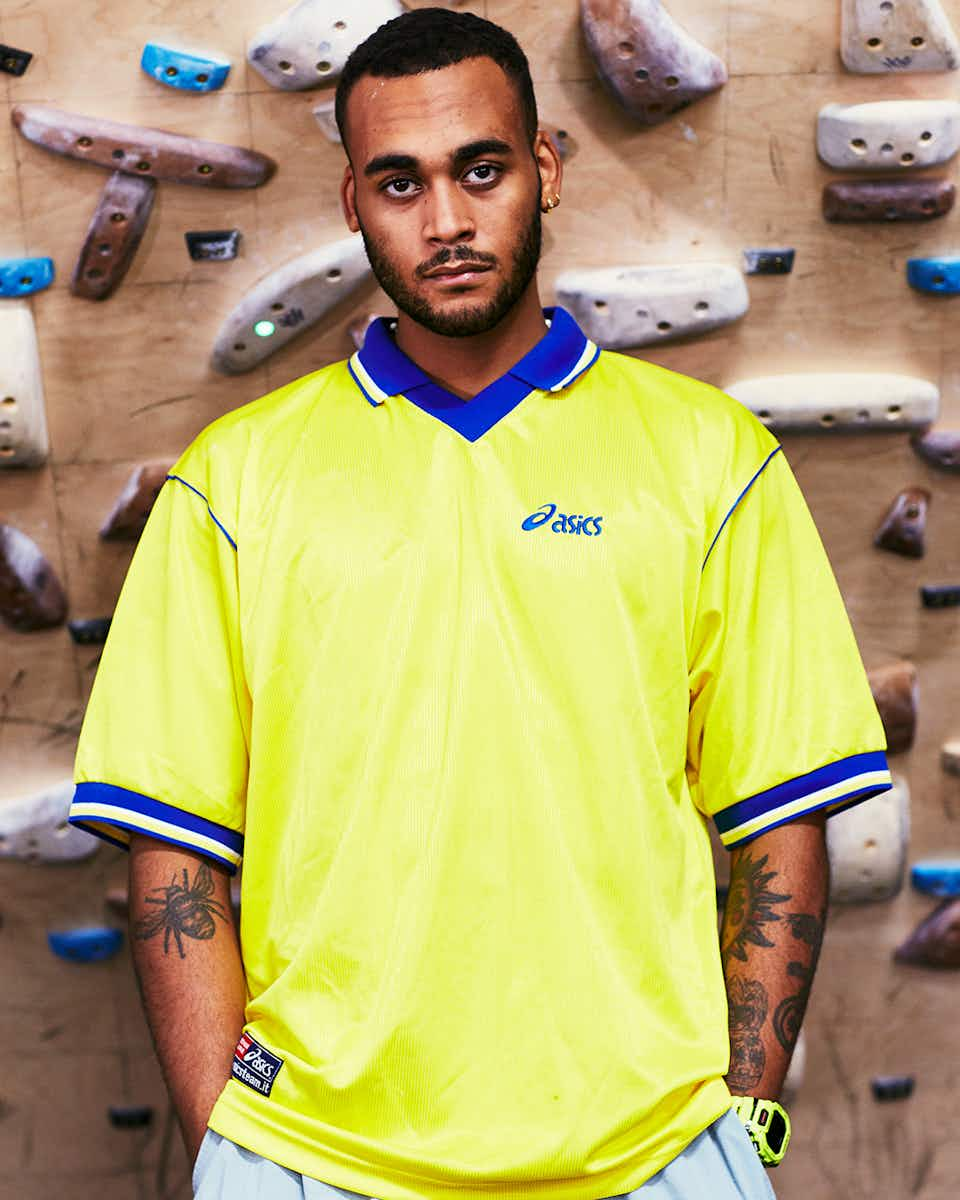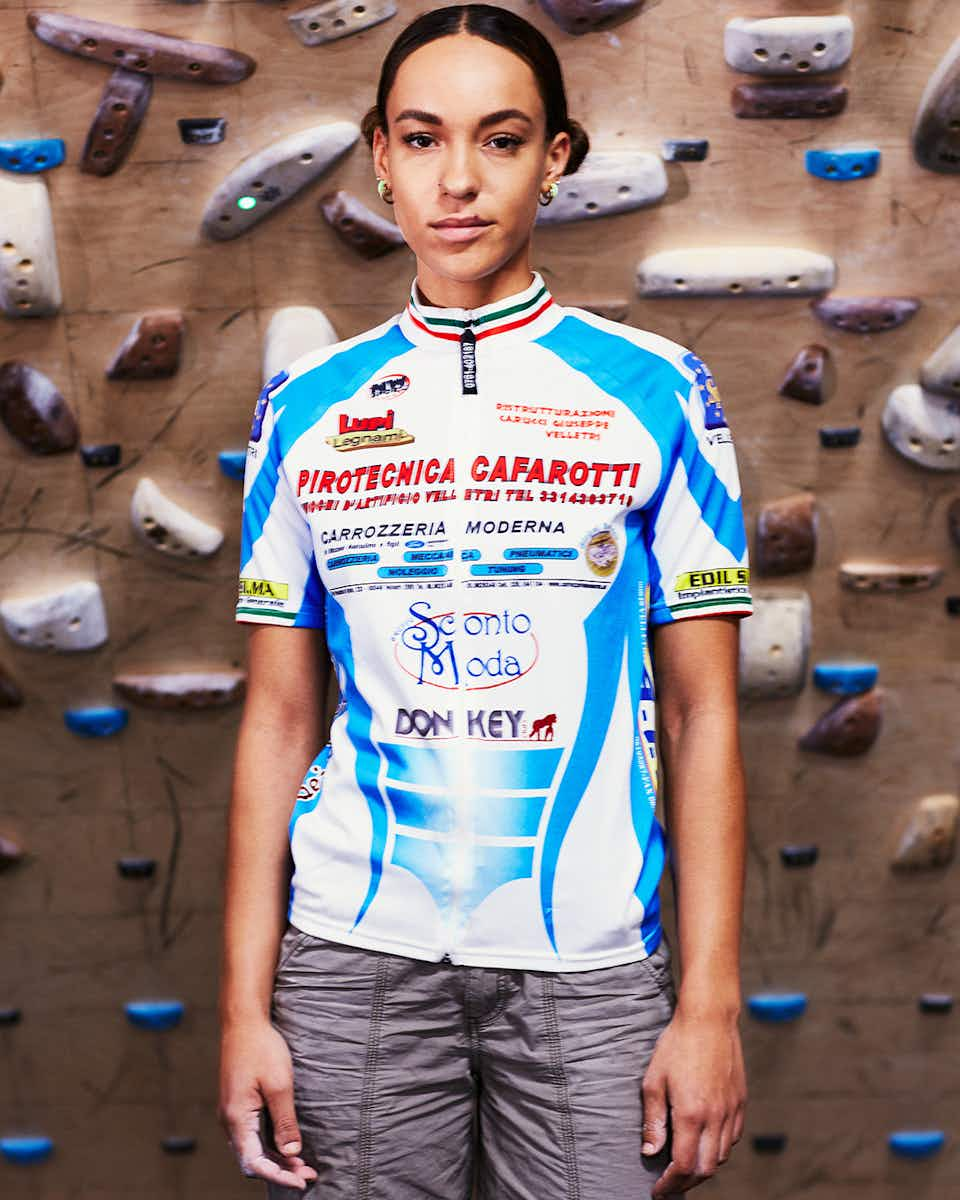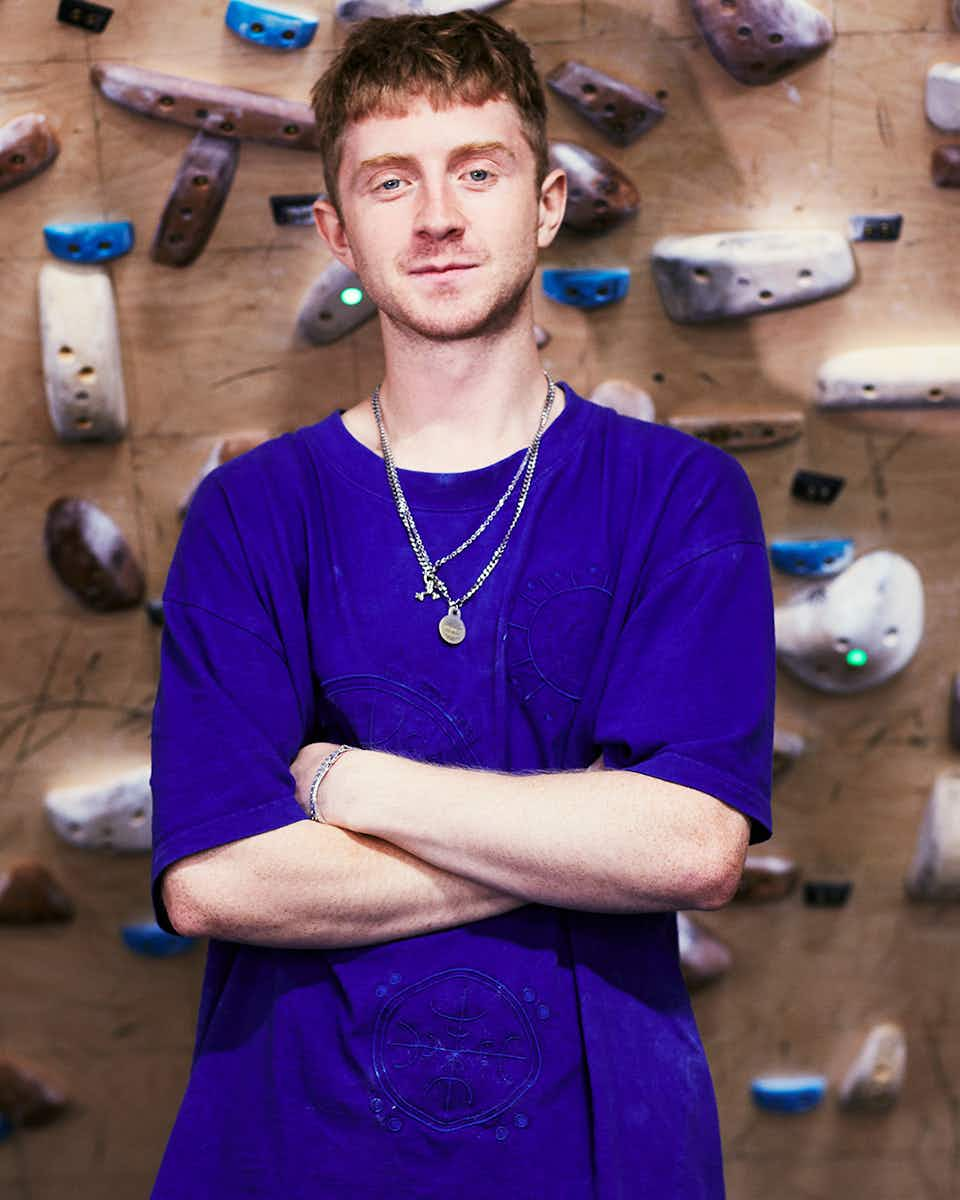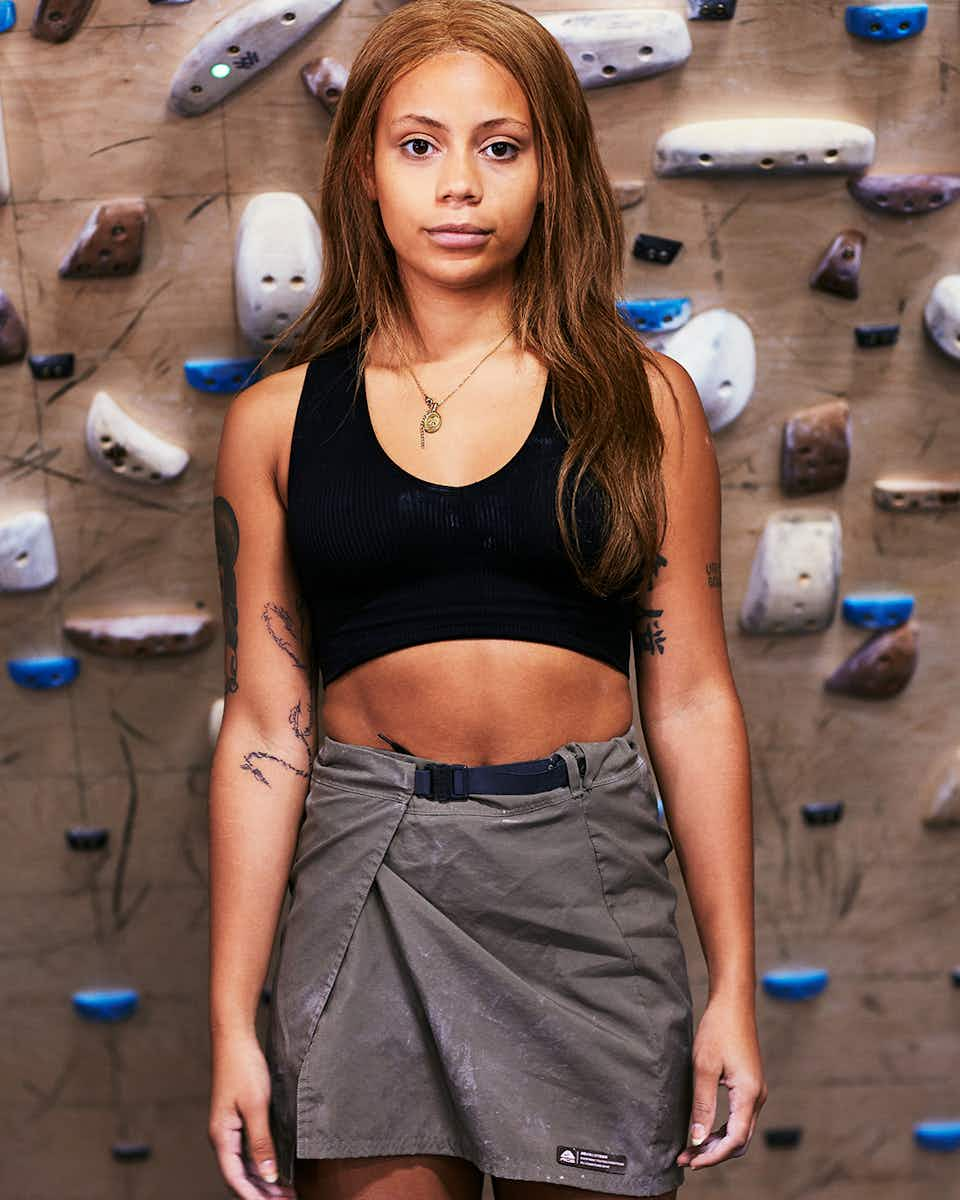 Jimmy Howe, 24, menswear designer, East London
When and why did you get into climbing?
March this year. During lockdown, I was climbing a lot of trees. Then when gyms started opening, a mate introduced me to climbing. There was always the aim of climbing outdoors, so I wanted to get in to the gym so I could reach that level.

What do you love most about it?
You never know whether you're going to fall or not and I quite enjoy that aspect of it, especially as I'm someone who used to be scared of heights. I'm not anymore. It's like yoga on a wall essentially. Which is nice because I'm shit at yoga.

Brianne Dennis, 22, designer, East London
When and why did you get into it?
About two months ago. I'm very fresh! Every month, I go on a date with myself [where] things I'd usually wait to do with someone else, I do with myself. I went rock climbing and I enjoyed it so much. This is my new thing.

What do you love most about it?
I feel like the person I am is very stereotypically ​"feminine". Being able to do something that is stereotypically ​"masculine" has grown my confidence in the sense that you don't have to portray what you are on the outside. This builds you! It builds you as a person and does so much for your mental health.

What are your favourite moves?
I can't lie, I don't know anything technical! I come here, I climb.

More like this