Industry's Harry Lawtey: ​

"

The sex is a transaction of power"
As the darkly compulsive HBO/BBC finance drama returns, the actor explains why, in the new series, his character Robert isn't a total banker… or is he?

We love Industry. And we say that as people who, like anyone sane, don't normally like anything to do with banks, bankers or banking. Even if we had loads of money – or, even, any money – we still wouldn't like them.
But, as one of the ensemble drama's stars points out, the hit BBC/​HBO series revolving around the lives of graduate trainees at swanky City investment firm Pierpoint and Co. isn't about sharp-suited, sharp-elbowed traders ranting numbers into headsets or shouting impenetrable jargon over their computer terminals.
"Crucially, we all realise as actors that finance is the context rather than the subject," Harry Lawtey, who plays Robert Spearing, tells me over lunch in central London. ​"It's not about banking. It's about people who work in banking. And the banking is just an ecosystem for these relationships and the crossfire between them."
In the first series – which launched in the UK on BBC2 in November 2020, and became a word-of-mouth hit in the pits of the second national lockdown – that crossfire went in all directions.

Working class lad Robert had a toxically, kinkily intense relationship with fellow newbie and international posho Yasmin (played by Marisa Abela). He also flirted with flatmate Gus, an Old Etonian and Oxford alum with a secret relationship with a more senior colleague (unbeknownst to the latter's girlfriend). Harper (Myha'la Herrold), an American who'd massaged her qualifications to ensure her hiring, was intent on winning, whatever the cost – as Herrold previously told THE FACE, ​"Harper's out for blood, her own and everyone else's." Poor Hari (Nabhaan Rizwan), meanwhile, didn't even make it past the first episode, working himself to death after an all-nighter on energy drinks and Modafinil.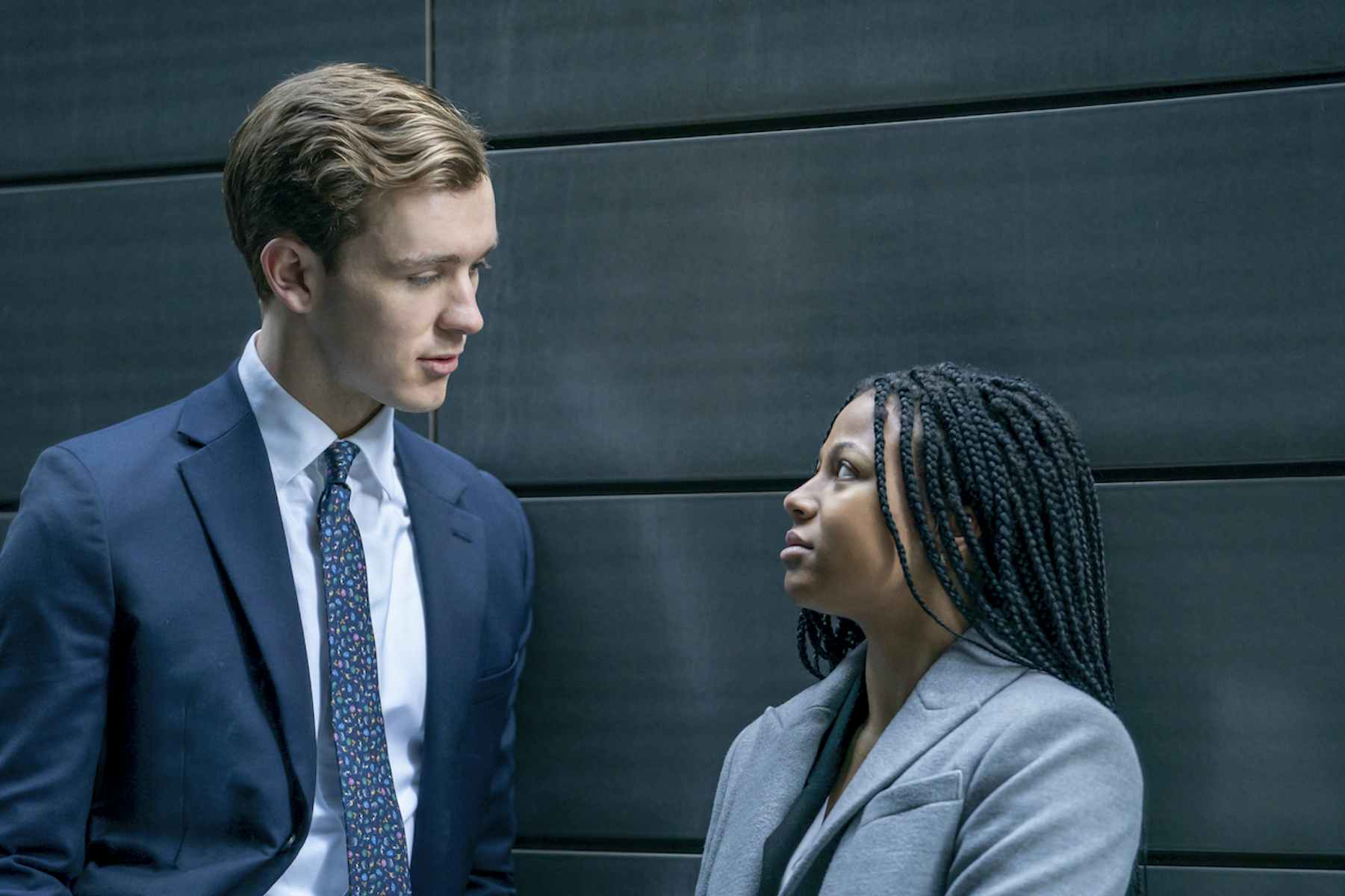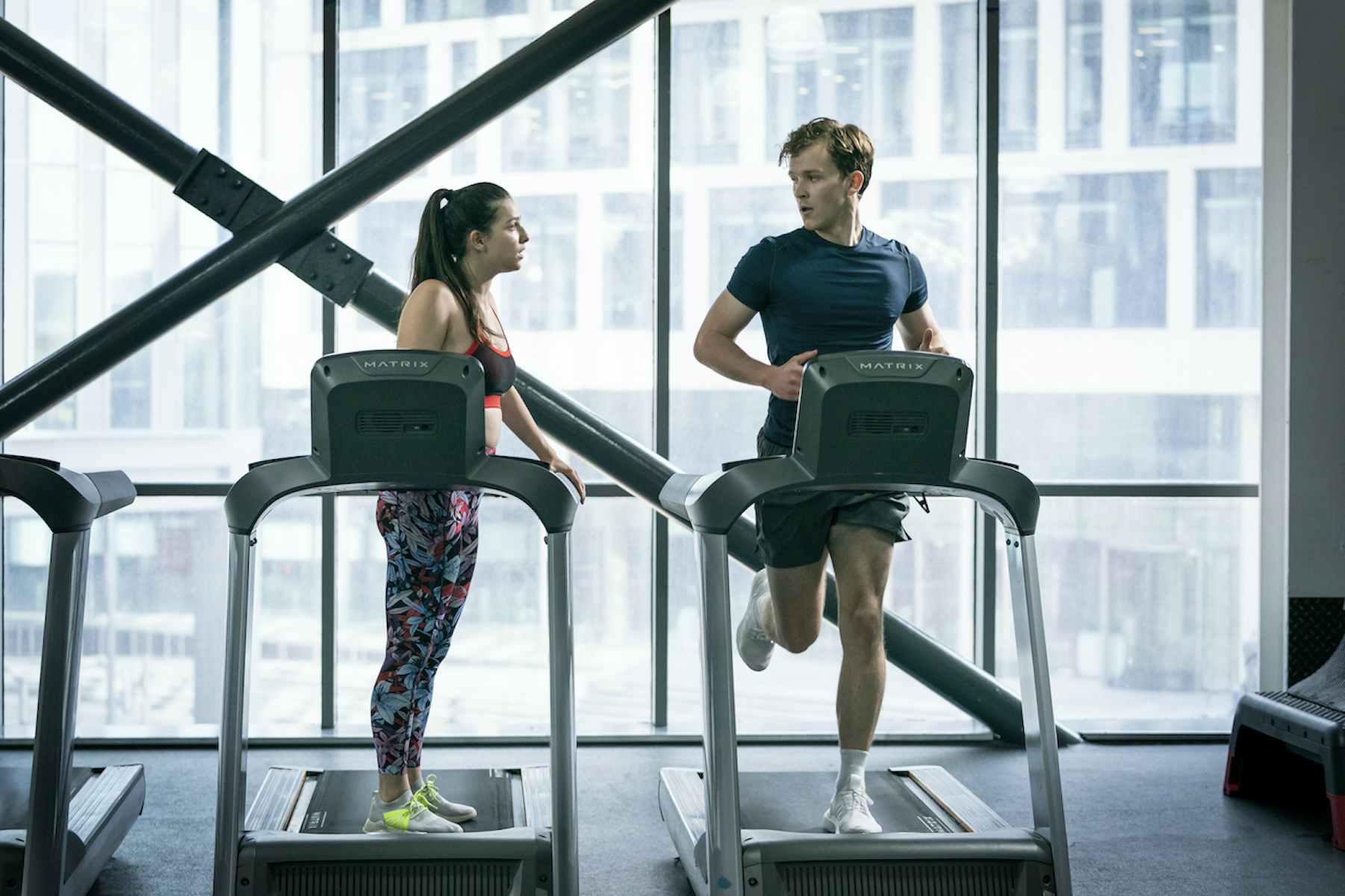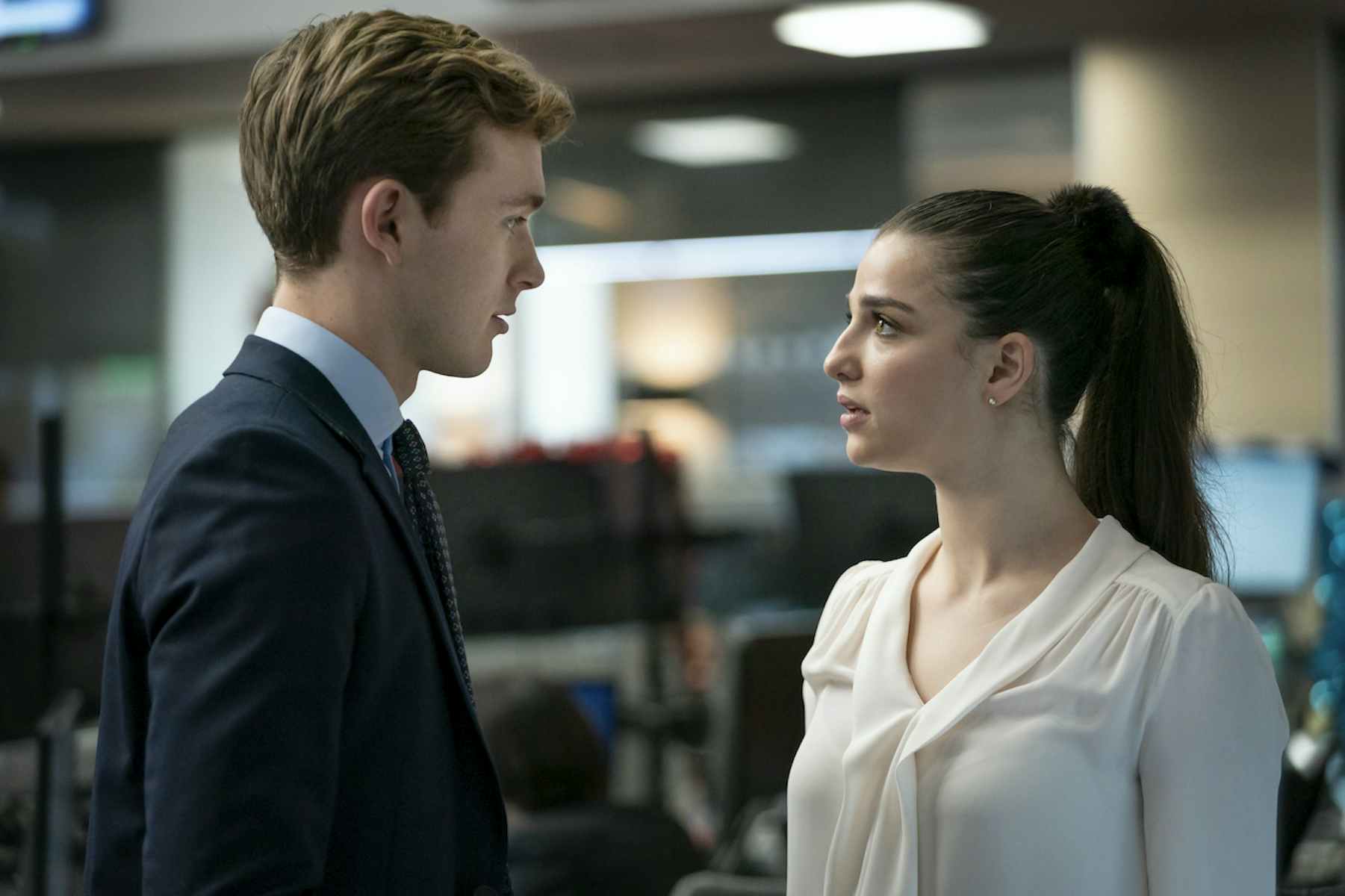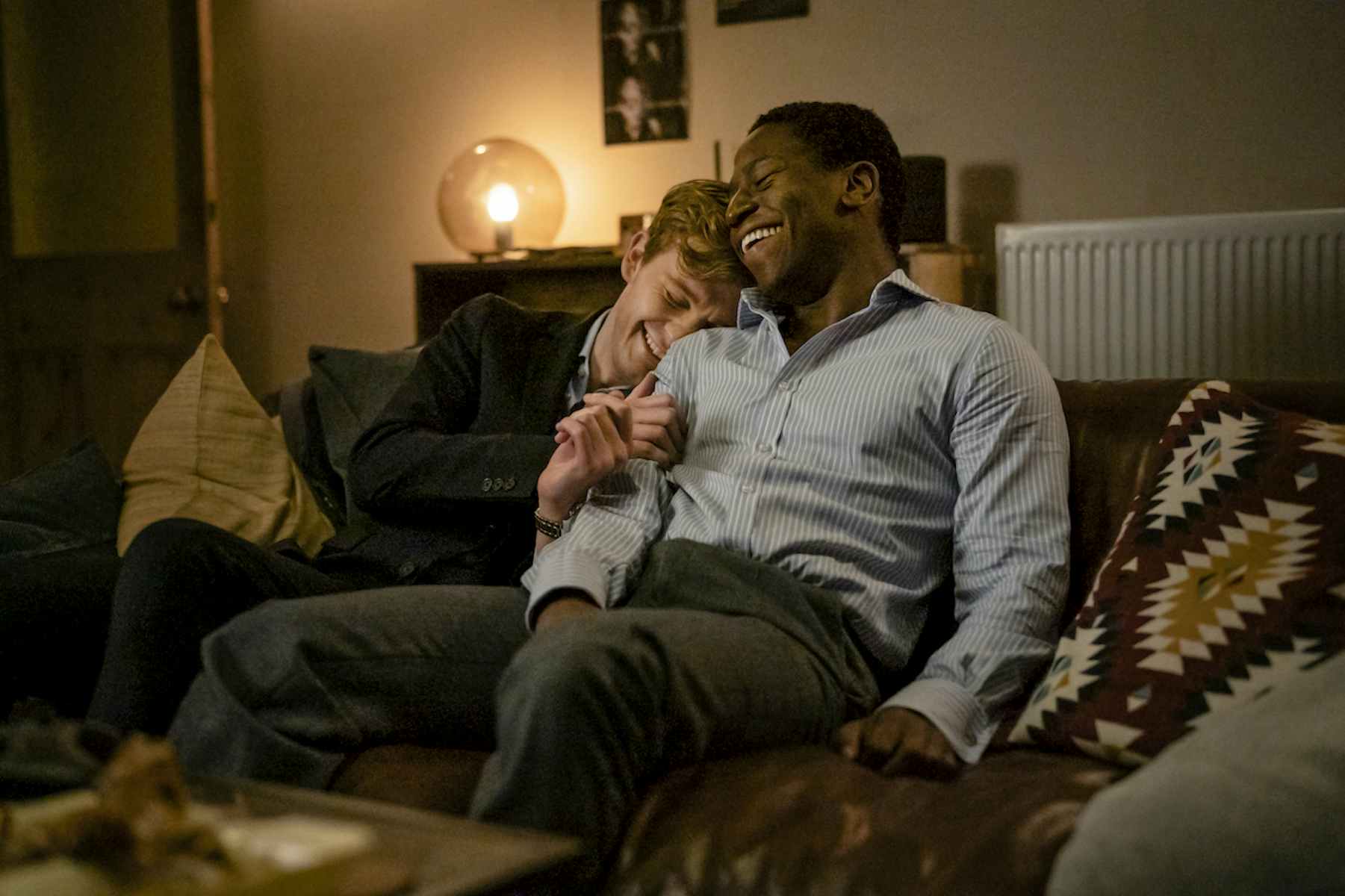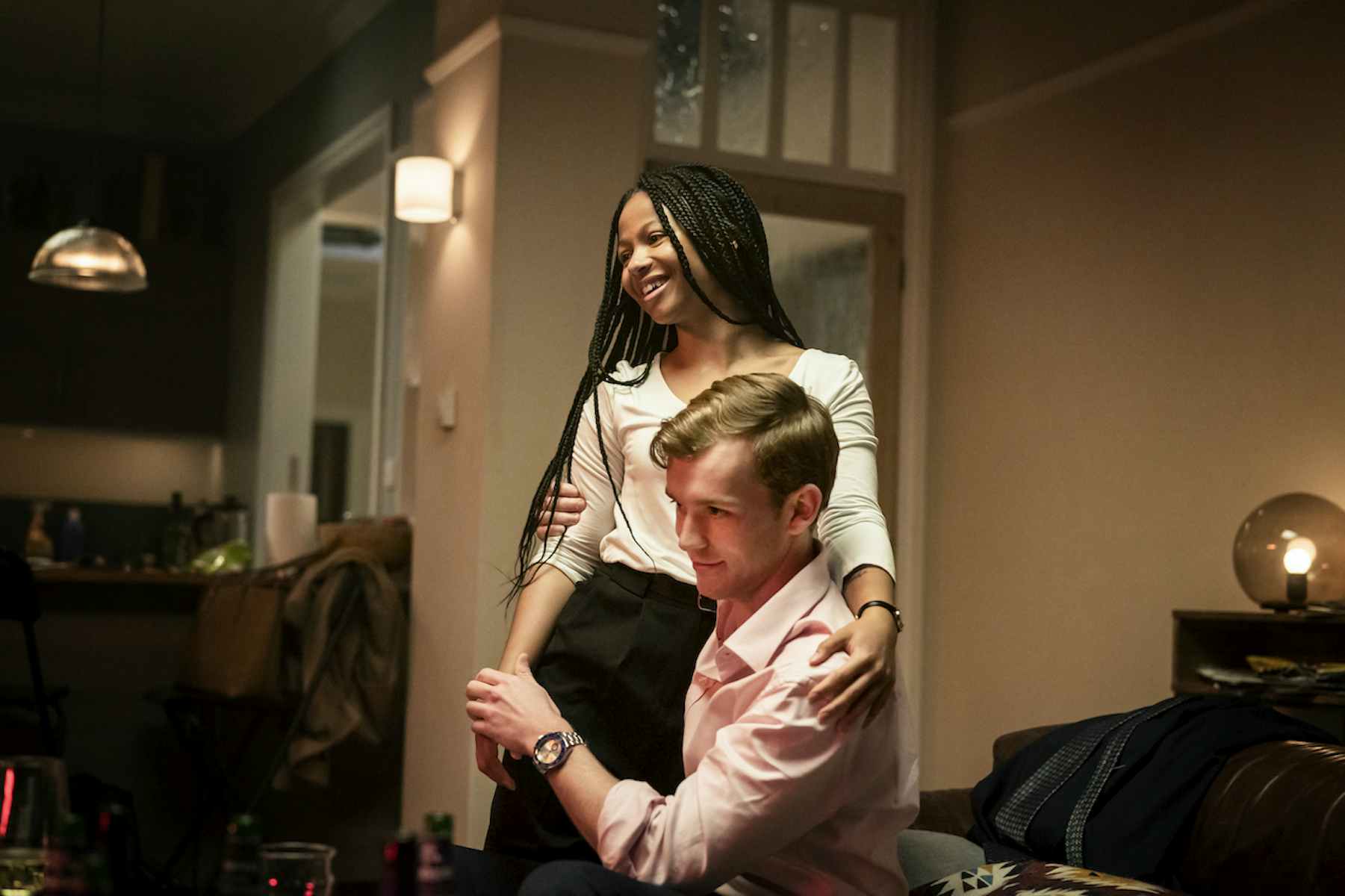 There are other drugs, too (coke, it might come as a surprise, packets of the stuff), sex aplenty and champagne by the rehab-load. Indeed, when we meet Robert at the start of series two, he's sober and shagging. But sober shagging, he soon learns, doesn't make for good (out)comes.
All of which, Lawtey points out, speaks to the veracity of Industry, which was created and co-scripted by Konrad Kay and Mickey Down, both of whom are former bankers. (OK, we like these bankers, but only because they're ​"former".)
"Something I've heard the boys speak about is how there are several kinds of key themes – but one of them is certainly that it's a show about power and structures of power. And how those can be manipulated and abused, or used to your advantage.
"And the characters don't see sex as anything unusual," continues the 25-year-old over plates of (it says here) East Asian tapas. ​"They just see it as an extension [of the workplace]. Most of the sex in the show, even intimate, loving sex is, in some small way a transaction of power – or even a sharing of power. And they use it as a way of learning more about the characters, learning more about their relationships to one another."
For Industry​'s cast and crew – which included, on the first series, Lena Dunham as a director and executive producer – that dynamic ​"is interesting to explore. And they see it as a fundamental human part of the story that we're telling."
The eight-episode second series mirrors real-life insofar as Pierpoint's trading floor is still recovering from the ravages of the pandemic. Harper is only reluctantly returning to the office, but her ambition-antennae are tweaked by the appearance in her lockdown-era accommodation (a fancy hotel, of course) of a big-dog American hedge fund manager (played by Jay Duplass) who's made a Covid-era killing on the markets.
As for Robert, Lawtey explains that he's still trying to find his true self.
"In the first season… he wears this mask of faux confidence, faux charm. And he leans on that to overcompensate for any personal inadequacies he might have. At the end of the day, he's a bit of a lost boy.
"Then in between the two seasons there's been a massive global pandemic, and like everyone else he's been locked away. For someone who is so in search of that external validation, he's been cocooned from all that. He's spent a lot of time in front of a mirror, probably, and had a lot of time for some introspection. And he's actually made some mature choices.
"Trying to get sober is a mature choice," the actor continues, today rocking post- (or pre-) gym casual wear, and an incipient mullet. ​"He's trying to find a better version of himself, a more truthful version. But the problem is: he kept his job at the bank based on those [faux] qualities. And if you strip back those qualities to the bare bones of who you are, that might not be good enough for what you need to do."

Lawtey was born in Oxford while his aircraft engineer dad was based at RAF Brize Norton in Oxfordshire, although both sides of his family are from the small town of Barton-upon-Humber, across the Humber Bridge from Hull (meaning he's a committed Hull City fan – ​"I had no choice!"). Then, when he was four, Lawtey moved with his family to Cyprus. He lived on a military base there, ​"living a fortunate, charmed life, going down to the beach after school.
"It was like a village, a proper little town. It's a little Britain in the Mediterranean – but one that does embrace the culture around it. We have so many Cypriot friends." But no, it didn't bear much resemblance to Luca Guadagnino's We Are Who We Are, ​"apart from maybe the geography and the make-up of the camp!"
Then, his adolescent head having been turned by both an enthusiastic drama teacher and his role playing The Artful Dodger ("no one wants to be Oliver; you want to play the fun one!") in a school production of Oliver!, a touring, West End production of the same musical pitched up at a Cypriot amphitheatre. An enthusiastic, 13-year-old Harry noticed in the programme that all of the young cast came from one place: Sylvia Young Theatre School.
"My dad said: ​'Hypothetically, is that something you'd want to do?' I was like: ​'Yeah, I guess…'"
His parents emailed the school, found out that applications were by audition and that the next set were in a couple of weeks – a period in which the family, coincidentally, were due to be on holiday in London.
"So I went and auditioned and managed to get a place. It was a mad time because, from us seeing that production of Oliver! to me starting my first day at Sylvia's, was about four weeks. And in that time we had to work out where I was gonna live, how we were going to afford it, how it was going to work for us as a family. But we just went for it… My whole world changed very quickly. But it was the best decision I ever made."
He boarded with four other boys from the school in the home of a host family of chaperones in Abbey Wood in suburban southeast London, spending weekends with aunts and uncles in Humberside or watching movie matinees in Leicester Square. This was Harry Lawtey's parent-lite teenage life, and he insists that he never went rogue.
Rather, he focused on school, and kept true to his acting aspirations – a determination that eventually secured him a place at acting college, at London's Drama Centre. Graduating in 2018, the casting call for Industry reached his agent in December that year. After five or so auditions, six newcomer actors went to Cardiff, where production of the show is based, for chemistry tests – that is, to see how they acted alongside each other.
"It was a strange day because Lena Dunham couldn't be there in person, because she was still in New York. So someone had an iPad and she was directing us via FaceTime, and she had her dog with her. Then someone would bring the iPad closer to her and she would give you notes on the scene. It was quite bizarre… a strange experience. But she was very lovely. So, it was a long process but obviously it finally came about."
It was, no lie, ​"a big moment for me", not least because he'd already had ​"chemistry reads" for three other TV shows, ​"and none of them had gone my way". But, finally, in his first year out of drama school, Lawtey had booked a job.
Now, three years on and living in between flats in North London, Lawtey is front and centre in the buzzy ensemble of one of the most eagerly anticipated returning shows of the autumn TV drama season. He's also just wrapped filming on You & Me, an ITV ​"romantic comedy drama" that's executive produced by Russell T. Davies (It's A Sin).
It was his first leading role, and also his first experience of filming in London, a rare opportunity to spend downtime in his adoptive home, where he spends his hours away from work meeting mates in the pub, going to the cinema and going to the gym. ​"The gym's always a big thing for me – but way more for my head than my body. It's something that makes me happy."


With Industry airing on HBO Max in the US, it's helped bring Lawtey attention in America, too. He's completed filming on his first US feature, The Pale Blue Eye, a historical horror for Netflix that's set in West Point military academy in 1830. Directed by Scott Cooper (Hostiles, Antlers), it also stars (wait for it) Christian Bale, Gillian Anderson, Timothy Spall, Lucy Boynton, Toby Jones, Charlotte Gainsbourg and Harry Melling. Blimey.
Lawtey shakes his fork and his head in wonder.
"Obviously I turned up on a set with those people, and people talk about impostor syndrome – but, man, I felt like an impostor! Look at them! It was a bit ridiculous, to be honest – they weren't messing around with that cast.
"But credit to them all, at no point did I feel [out of place]. In fact, it ended up being one of the most confident days I've ever had on a set. Which I was surprised about. I was bricking it leading up to it. But Scott from the first day, before we'd even done a scene, just made me feel – even though I didn't feel it instinctively – like I was supposed to be there. He was so encouraging and genuinely kind. It really made a world of difference."
Next up: before, we hope, series three of Industry, Lawtey is about to start shooting a new British film. He has to stay schtum on details, other than to say ​"it's something I'm really, really happy to be involved in, with again, just a good cast of proper actors. And I can't wait to meet them and learn from them. It's an important film as well, and it couldn't be more relevant. They've been planning this film for a long time, I think. And it's just so happened that it's incredibly poignant at this moment in time, unfortunately so."
Likewise, you might say, Industry: a show set in a workplace roiled by the pandemic and global crises, featuring a cast of young colleagues scratching for survival and the chance to get on – and, ideally (well, for most of them) get along. How would Lawtey describe the arc of the second series?
"I feel that the key theme of the show is: what's the cost of success? And can you do the thing you want to do, and be the person you want to be? Is there an intersection between those things? Or are they just not compatible? Will your ambition change you? Do you have a choice? How prepared are you to do what you need to do to have what you want in life? Or do you want to kind of live authentically as you think you are?"
Questions, questions, questions… And Industry, going by the early episodes we've seen and as sharply written and acted as before, has deliciously daring fun addressing them. And are those questions instructive for the actor himself? Like Robert, how prepared is Lawtey to work at his work?
"Absolutely, yeah. But those distinctions are so important, both for Robert and for me. That's something I'm actively trying to get better at. Because I'm in the earliest stages of my career, sometimes it's hard for work not to be what your universe is about."
He mentions a recent colleague on a job, a new mother.
"In such a refreshing way, it's so clear to her that her universe is about more than fucking acting. And mine is, too, of course. It's much more about the people I love. But acting does take a lot of my headspace – just because I just really, really want to do my best. I've been lucky to be given great chances. So I don't want to waste them."
Industry is streaming weekly on HBO Max now. It launches on the BBC and iPlayer in September

More like this