Five Instagram dealers for your furniture fix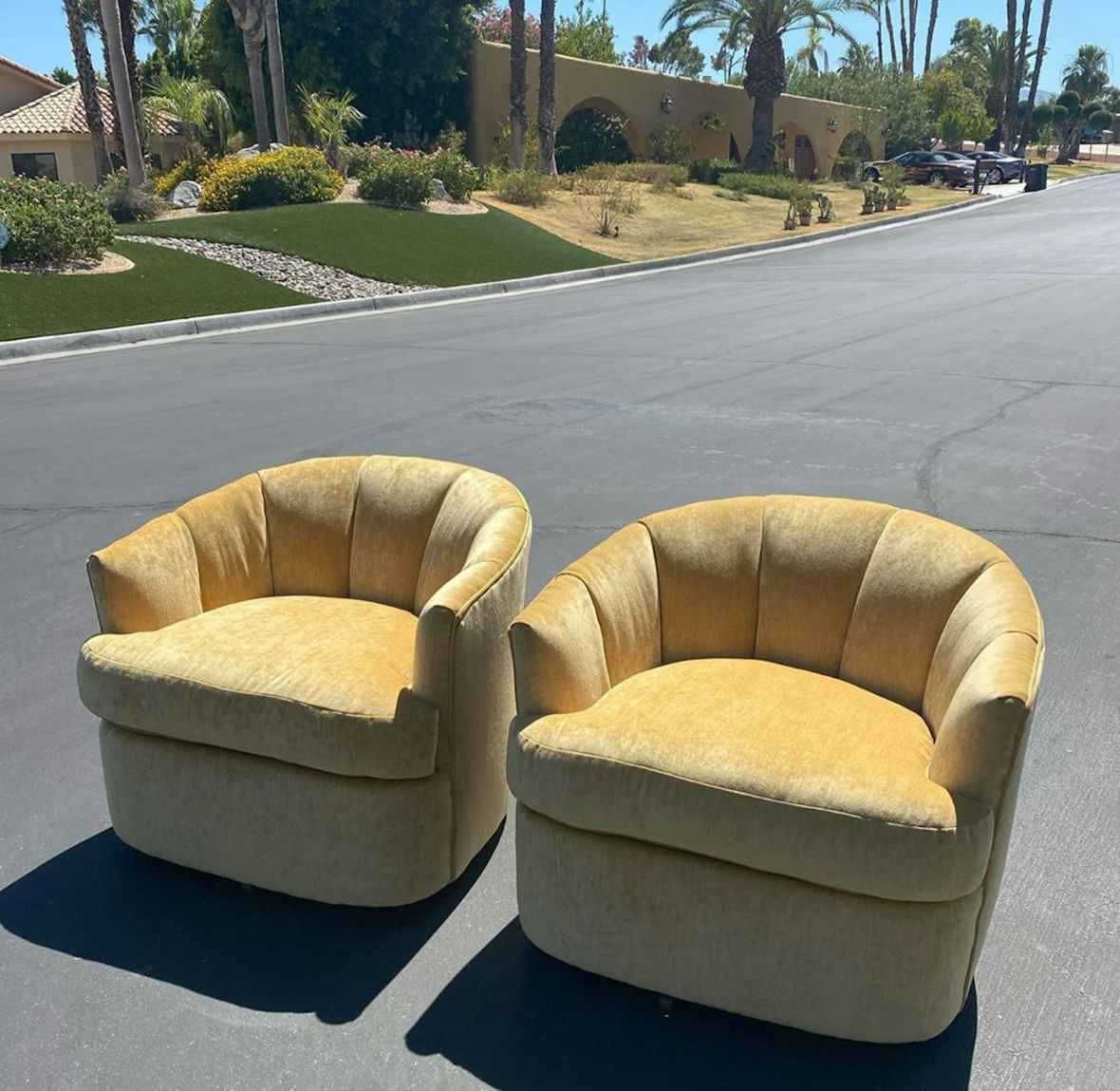 Twenty-somethings across the world are sourcing homeware IRL to then sell through their DMs. Hit follow on our accounts from across the Atlantic.
Instagram has revolutionised the retail landscape. Whether it's emerging jewellery designers flogging their shiny pieces to the magpies that peck at their feeds, or bedroom-born T‑shirt brands growing a die-hard following via the ​'gram, new-gen creatives know how to use the platform to make a few bucks.
Now, the latest see-now-get-now trend sees millennial furniture enthusiasts source one-of-a-kind pieces from thrift stores, auction houses, garage sales and online marketplaces, before carefully curating them on their Instagram accounts and encouraging users to bid in the comments, or make direct offers in their DMs.
Eschewing the need for warehouse storage units and bricks and mortar showrooms, this new alt-retail model shakes the stuffiness out of the industry, while making it all the more accessible. Here are our five favourite Instagram dealers that will deliver your daily furniture fix
A couple of months ago Claire Mari looked around her Los Angeles apartment and realised that, perhaps, her furniture collection might be a tad OTT. ​"I decided to sell a few pieces on IG and it just grew from there," says Mari, ​"my account doesn't adhere to a particular aesthetic or era. What's important to me is blending different styles and developing a unique space." In practise, this means postmodern desk lamps designed by Marco Zotta, 1980s plaster coffee and side tables and alster swivel armchairs designed by Emmanuel Dietrich for Ligne Roset. Nice.
Specialising in 1970s-'90s American pre and post-modern pieces – with some beautiful Italian, Danish and Mid Century bits thrown into the mix – @Casabella_vintage is an OG dealer. ​"It all began for me maybe about eight years ago – that's when I really started thinking about actually moving forward on this passion of mine," explains Casabella founder Tatiana, who moved her bricks and mortar business onto Instagram last year. Now you can buy her golden velvet Milo Baughman channel back swivel chairs in one tap. Or, if they're not your bag, check out her plush brown Marge Carson sofa. Fancy.
Gooey Interiors is the minimalistic maverick whose hand-picked treasures include this gorgeous New York Marble pedestal-style coffee table, fossil stone lamps, and elegant ceramic female torso sculptures. Gooey Interiors started as a lockdown project for the Queensland-based dealer, who spent much of her free time scouring online furniture sites whilst living with her parents, before deciding (luckily for us) to sell the pieces when it was time to move back to her own apartment. New products drop every Thursday, so get your gavels at the ready.

"Doma" means home in Croatian, and that's exactly where you'll want Doma by Doma's incredible finds. Hailing from the south side of Chicago, the furniture page started as a quarantine side hustle. The original idea was to use the pieces to kit out a new cafe that was about to open, but thanks to the coronavirus, those plans were put on hold. Consider the account your new go-to for 1970s pieces, post-modern Italian vibes and some pretty fucking cool-slash-unusal shapes that will swiftly jazz up your humble abode.
Sister duo Katie Anne and Jamie Sara Slovon, aka Sestra Vintage, are an LA furniture powerhouse. After growing up thrifting on the East Coast, the two found themselves enthralled by California's vast offering of second hand stores – especially all their Art Deco offerings. As self-described ​"suckers for a curved edge", expect lacquered pink dressers, pencil reed rattan chairs and plenty of panther statues. ​"We have a habit of naming every panther," admits Slovon, ​"we even sometimes create elaborate narratives for them as they make their way to their forever homes with one of our buyers."

More like this