Jamie Liam Humphrey: football crazy, painting mad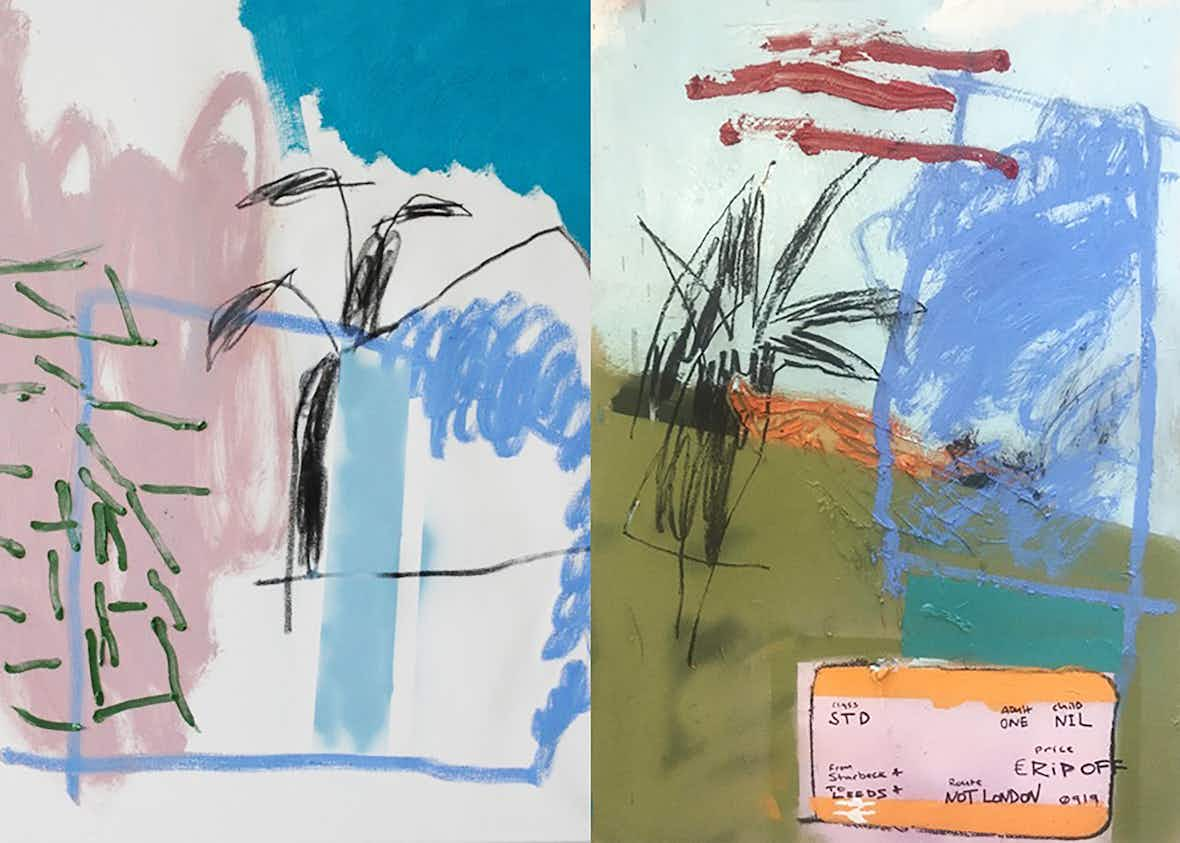 Introducing the Yorkshire-born painter referencing The Beautiful Game in his hyper-abstract paintings.
As a kid in school, 31-year-old artist Jamie Liam Humphrey couldn't have given a toss about art class. Rather, he had his head in The Beautiful Game, supporting Leeds United and skateboarding with his mates. Admittedly, he wasn't ​"academically gifted", and left school at the age of 16, not having a clue what he wanted to do. But it was fate that led him to join a one-year art GCSE course at his local college, leading him to a foundation art course at Harrogate College in North Yorkshire.
"I went on a class trip to Barcelona and ended up at an exhibition at the Fundació Antoni Tàpies," says Humphrey, from his home in London. ​"I was blown away by the work of Antoni Tàpies."
The Spanish artist, sculptor and theorist often worked with found objects, resin and marble dust to add a different dimension to his textured, mixed media paintings. Humphrey was surprised at the once-unfamiliar work he was looking at. Previously, he assumed art was all about fuddy-duddy still life and paintings of men in wigs.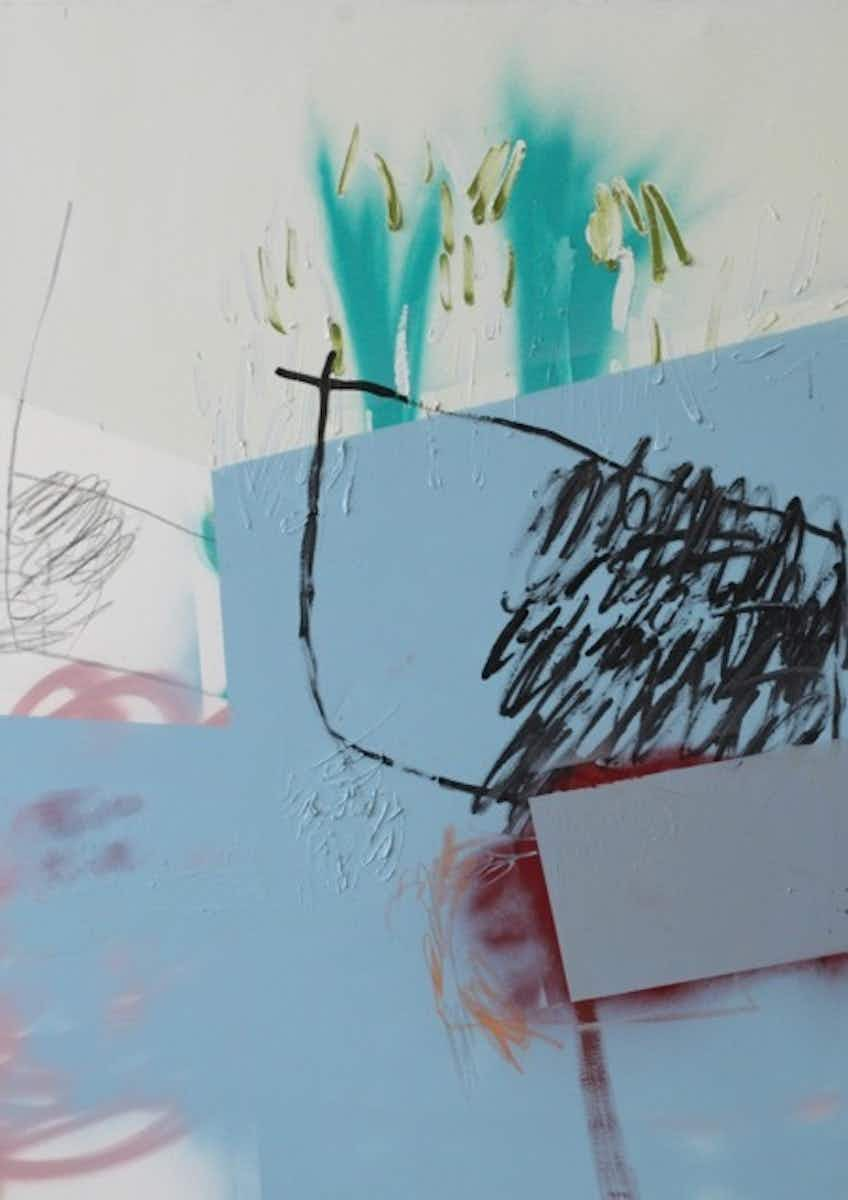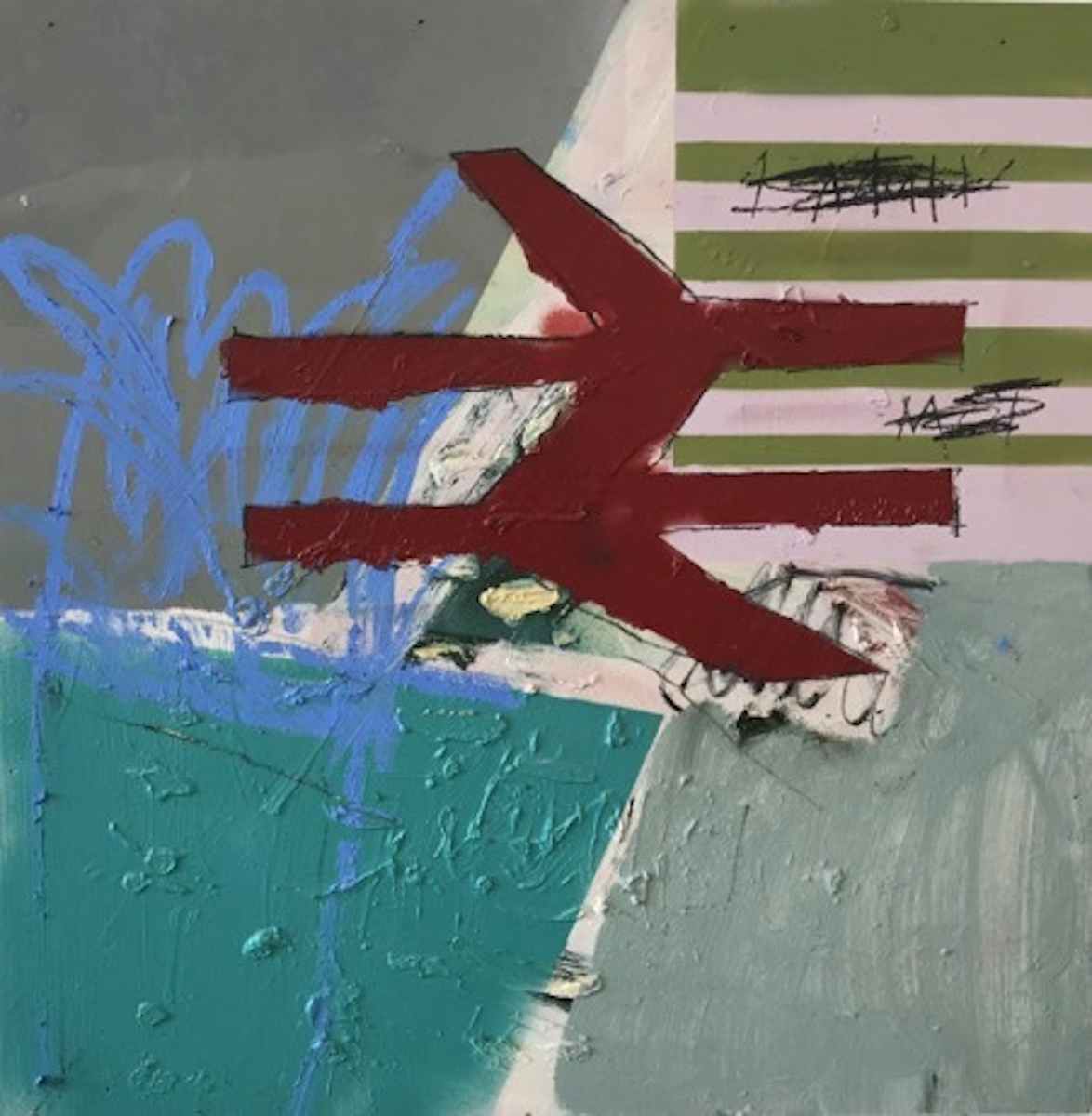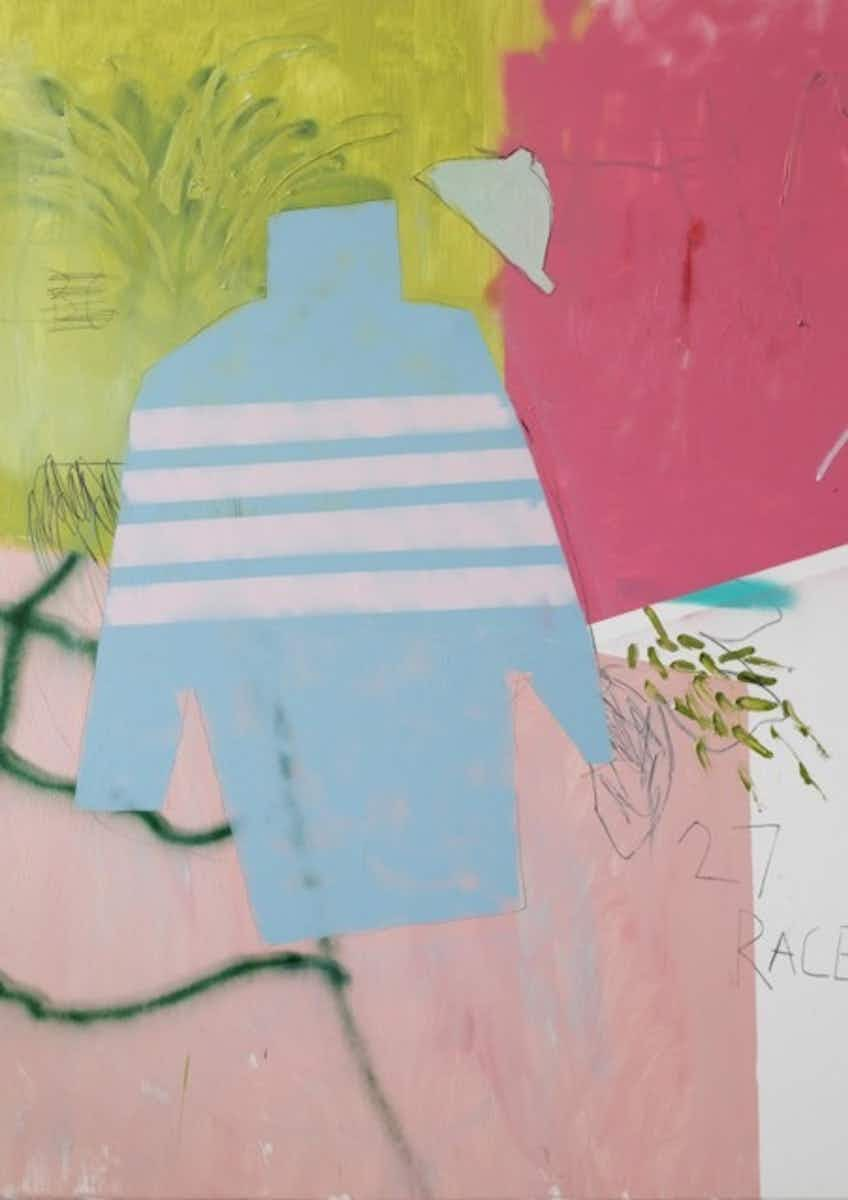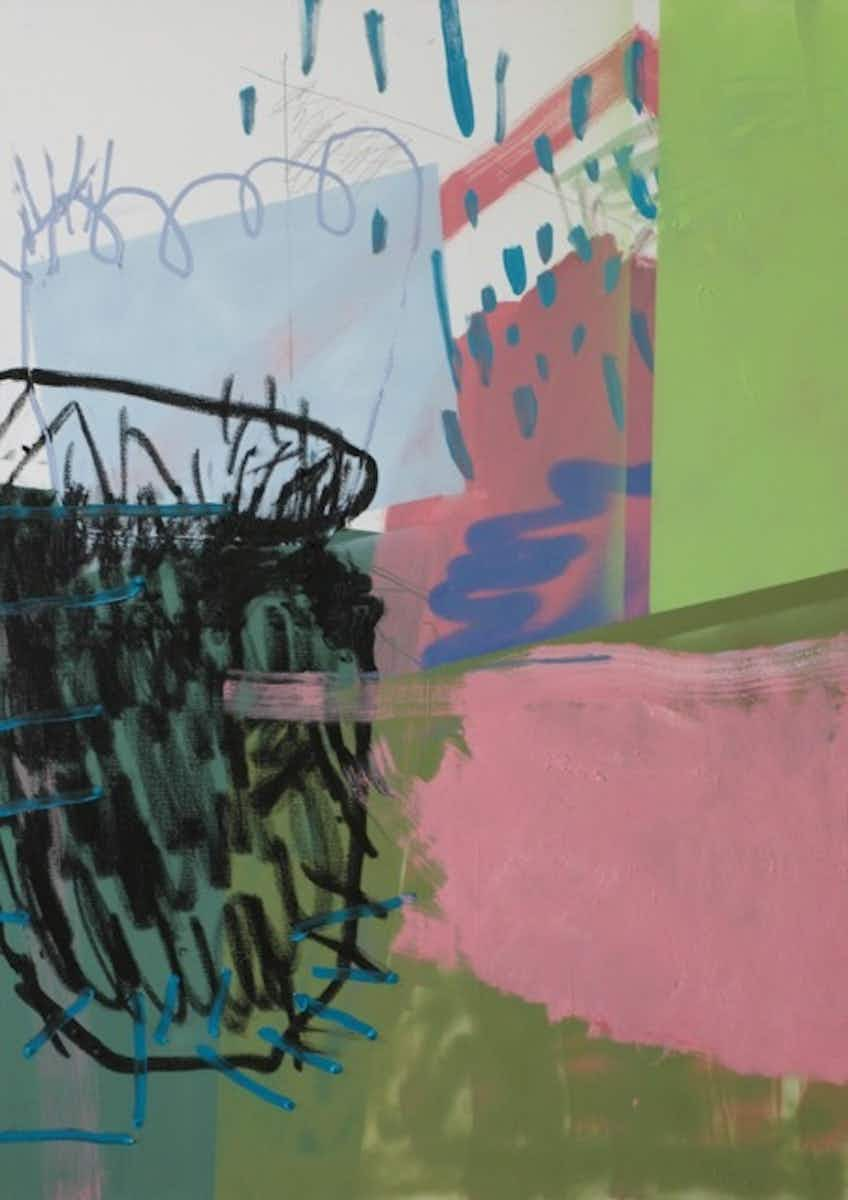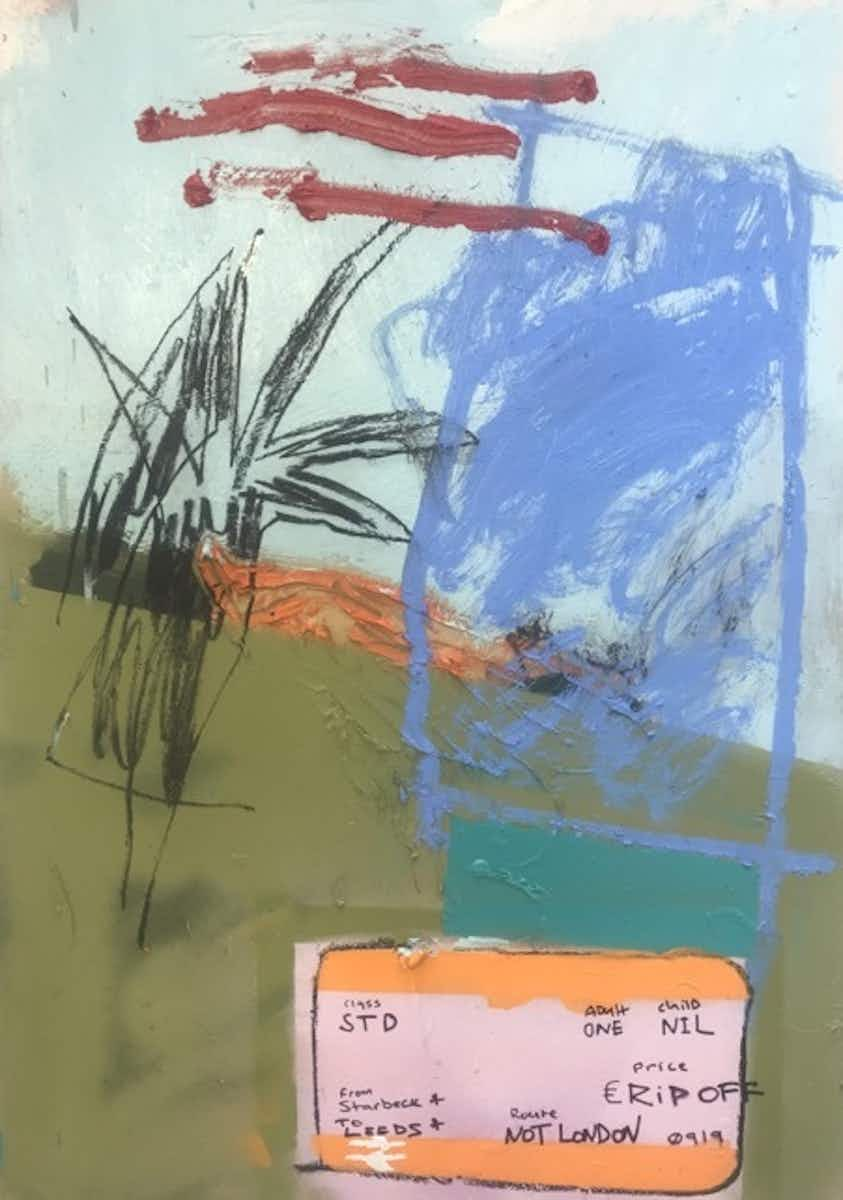 "When I got back from that trip, I was hooked and started painting the first things that were coming into my head," he says. ​"Something had clicked, as if I'd finally found what I wanted to do with my life."
After graduating from a fine art degree at Brighton University, Humphrey began painting figuratively, producing works influenced by modernist abstract painters like Roger Hilton and Peter Lanyon – artists he came across during his studies. Working mostly on canvas, Humphrey's work is characterised by juicy brush strokes, rapid squiggles and layered shapes in a variety of pastel blues, olive greens and blush pinks – whimsical in manner, but dreamy in thought.
The themes Humphrey explores are heavily based on nostalgia, picking at familiar imagery and smells from his childhood like the cigarette smoke coming from his grandmother's living room, freshly cut grass, or a simple conversation he remembers overhearing at his local pub. But there are two recurring themes which seem to creep through time and time again: football and equestrianism – the former simply for his love for it, and the latter for his dad being a jockey.
"My work has always been quite broad, but these two themes have always been there," says Humphrey. ​"I'm really enjoying it at the moment, and I think they'll be sticking around for a while. But then again, what's wrong with just making a beautiful painting?"

More like this