Jess Pemberton is converting Cornwall into code

Based somewhere between Cornwall and Cyberspace, digital collage artist Jess Pemberton splices together nature, virtual renders and cut-up mags.
THE FACE has teamed up with vape brand Vuse for Making Your Mark, a series exploring and celebrating the work of talented creatives who make their own rules. Celebrating diversity and creativity, we're speaking to artists from across the globe to find out all about their process, inspiration, and what they get up to in their downtime. Vuse is championing emerging talent, supporting artists and encouraging them to push the boundaries within the creative community.
Cornwall: home to fish and chips, amber ale, golden beaches and the even tastier Ross Poldark. When it comes to its creative scene, the likes of Barbara Hepworth and Alfred Willis spring to mind, both local artists that drew on the county's natural beauty to craft classic landscapes.

Delve deeper, though, and you'll discover its chips aren't just of the potato variety, and its art isn't all analogue. From Aphex Twin's wild bleeps to the world-leading Spaceport satellite launch site, Cornish artists and scientists have used tech to reach far beyond its postcard horizons.

Working in the same field is Jess Pemberton, an artist turning Cornish town Penryn's enviable landscapes into collages, mosaicking scraps of mags and digital quadrats of nature to create psychedelic images. ​"I make my mark by bringing nature together with technology and try to make it an accessible, interactive experience," she says.
While the end result is digital, Pemberton's inspiration is rooted in her IRL surroundings, with local wildlife regularly the catalyst for a new creation. ​"Often while I'm staring at nature, it's when I have realisations perhaps connecting some of the research that I do to the actual reality," she explains.
When something springs to mind, Pemberton sharpens her crafting knife, assembles a stack of assorted publications and cuts out whatever looks cool. ​"I will just surround myself with magazines and flick through them really quickly," she says, sounding a little like how we operate at The Face HQ. ​"I'll go through rounds of cutting things out and seeing them together, [judge] what works well, what doesn't."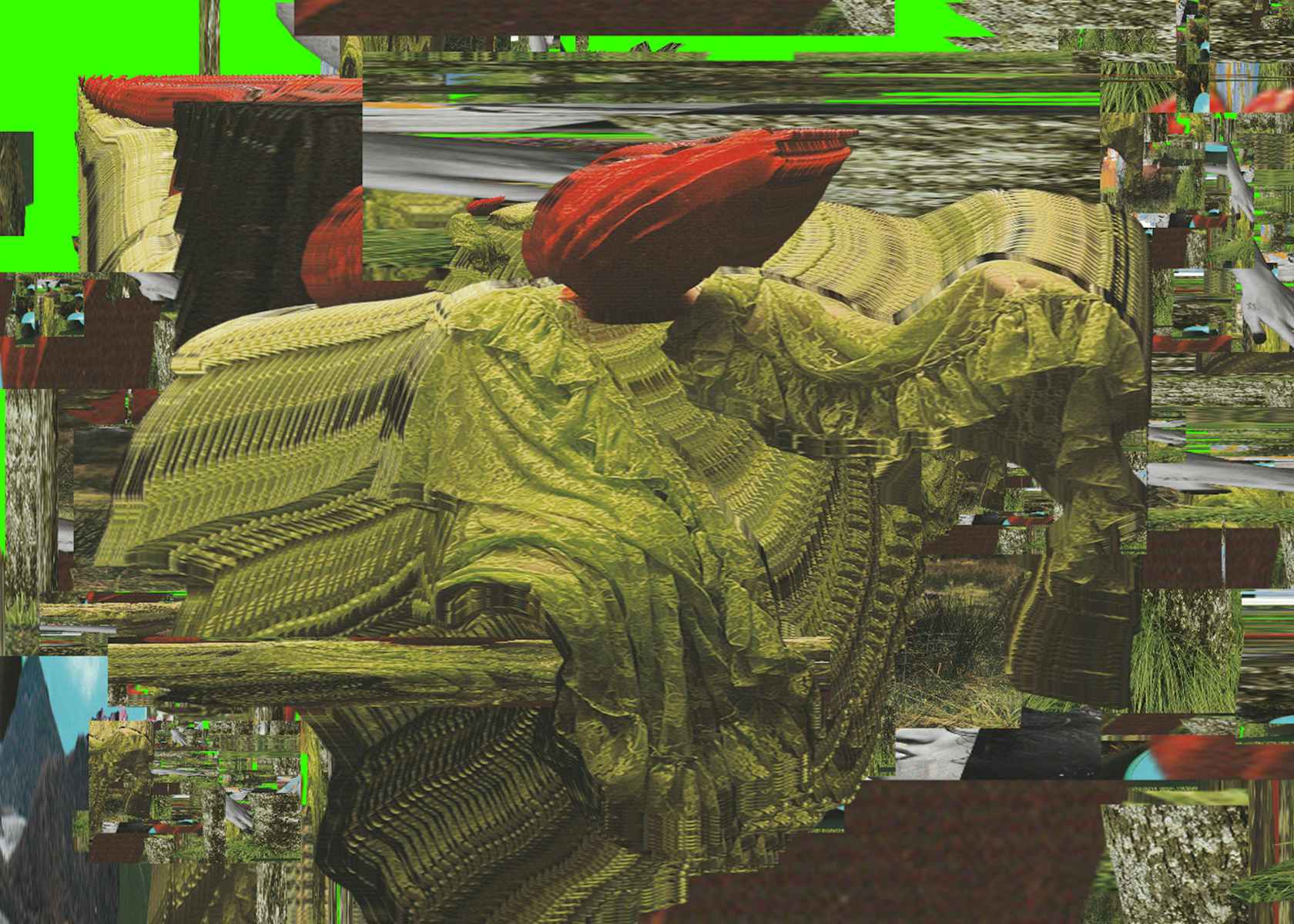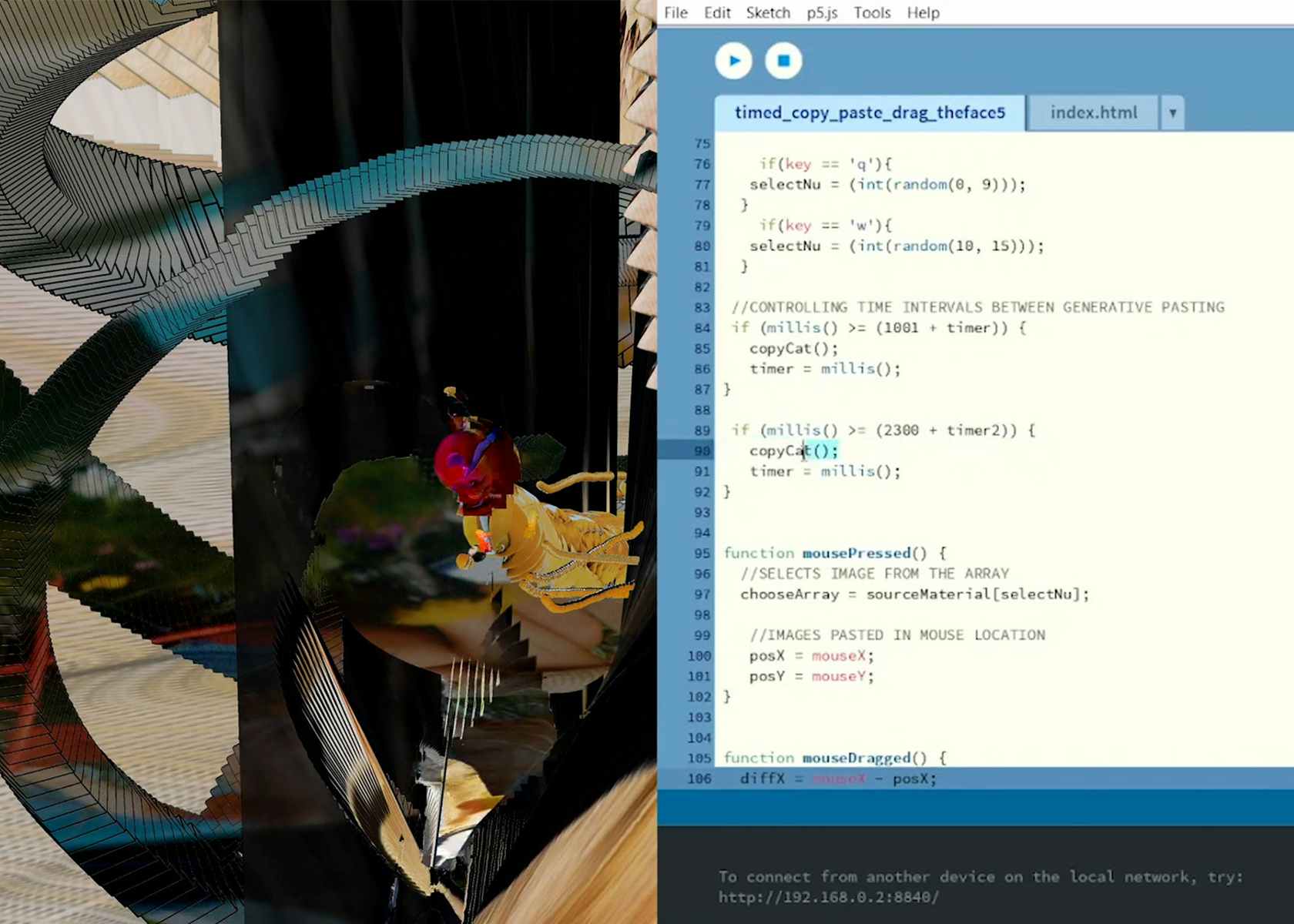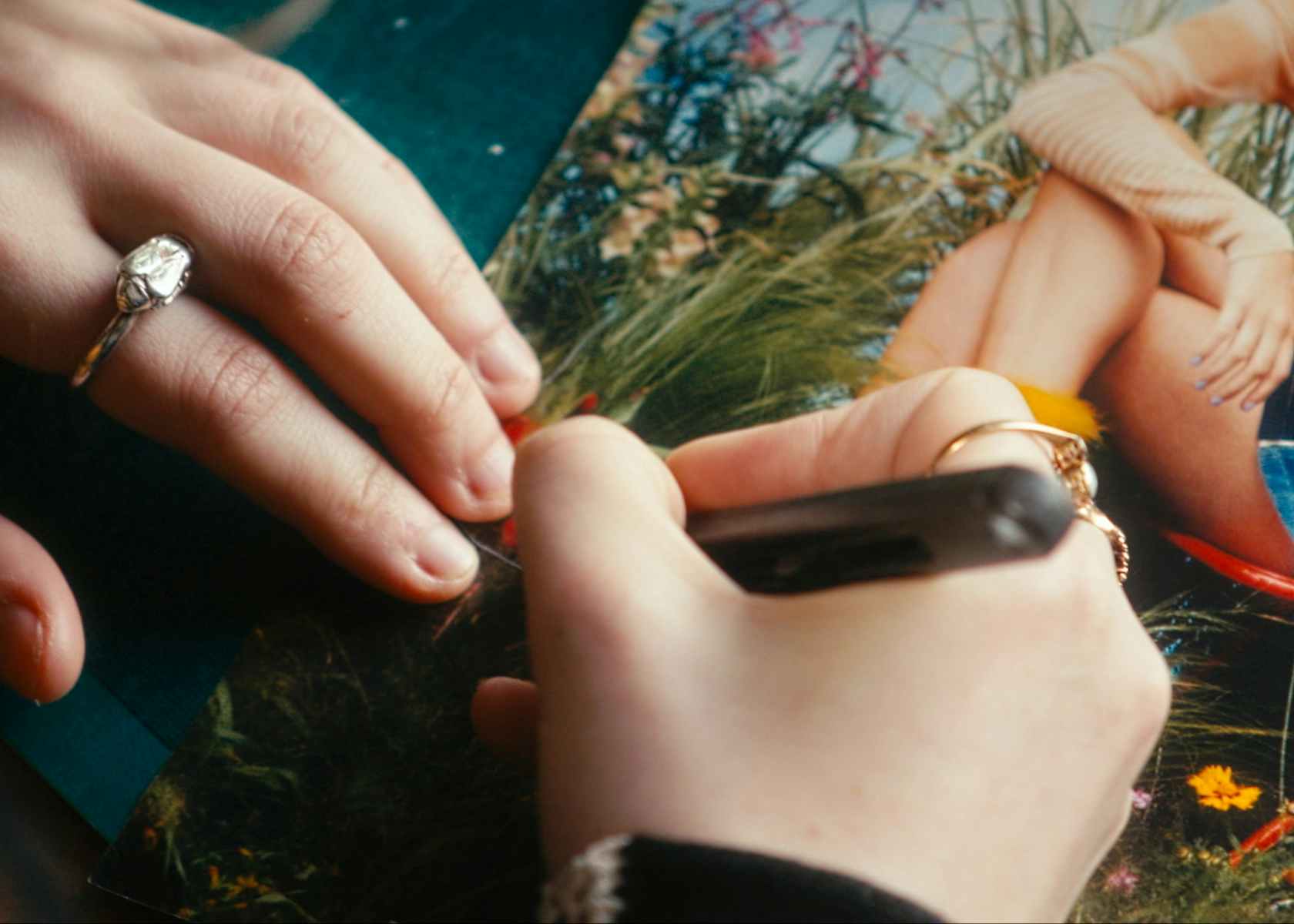 Then, comes the properly clever part. Scanning in her scraps, she gives them a quick edit in Photoshop before getting code involved, synthesising something entirely new. ​"I'll bring them into the code or build a piece of code from scratch…and see what happens."
The script puts your Excel conditional formatting tekkers to shame. ​"In terms of the code it is actually rather simple. You just have to tell the code how to ​'breathe'…the code is built so that it will build on itself." Trial-and-error isn't frowned upon either. ​"There's a slight evolving element to it, it will have a certain type of movement or behaviour. And then there's a kind of random element."
As gorge as Cornwall's surroundings are, Pemberton's digital experiments allow her to momentarily escape. ​"Being in Cornwall, it's quite remote," she notes. ​"I think working digitally does help me access and get out of Cornwall without having to get out of Cornwall." Perhaps, if we give digital art a go, we can do the reverse: anyone for a rendered cream tea?

Watch Making Your Mark with Jess Pemberton, and check out Jess on Instagram.

Vuse contains nicotine and is addictive. 18+ only
Talent: Jess Pemberton
Director: Millie Gray
Creative Director: Clara Goodger
Producer: Rose Darkins
Creative: Cassandra Joseph
DOP: Jake Erland
AC: Klimas Jurevicius
Sound: Dorian Tran
Stylist: Hollie Williamson
Groomer: Maddie Tite
Music: Oh Mr James
Grade: John Lowe
Senior Project Manager: Dave Turner
Mix: Dorian Tran
GFX: Georgia-Mae