John Squire: Disinformation
While the bulk of his career has revolved around being a found­ing mem­ber and lead gui­tarist of the Stone Ros­es, Cheshire born and based John Squire has forged a career as a prop­er paint-and-easel artist – some­thing he's had an inter­est in since his ear­ly days.
"I didn't real­ly look at art as being some­thing I could enjoy as an observ­er until punk rock," the 56-year-old says. ​"I became aware of things like pop art and abstract expres­sion­ism when I start­ed buy­ing punk records."
While this would lead a role cre­at­ing the now-icon­ic art­work of the Stone Ros­es – most notably their Jack­son Pol­lock-style debut sleeve – Squire's work has since found itself exhib­it­ed at London's Smith­field Gallery in 2007 (where he told a Man­ches­ter Evening News reporter: ​"I'm enjoy­ing this [art] far too much to go back to music"), and St. Mar­tins Lane Hotel, Lon­don, where the artist took a leap into sculp­ture in 2009. This month, he's exhibit­ing at Damien Hirst's New­port Street Gallery in Vaux­hall, Lon­don, with a series of large-scale paint­ings titled Dis­in­for­ma­tion.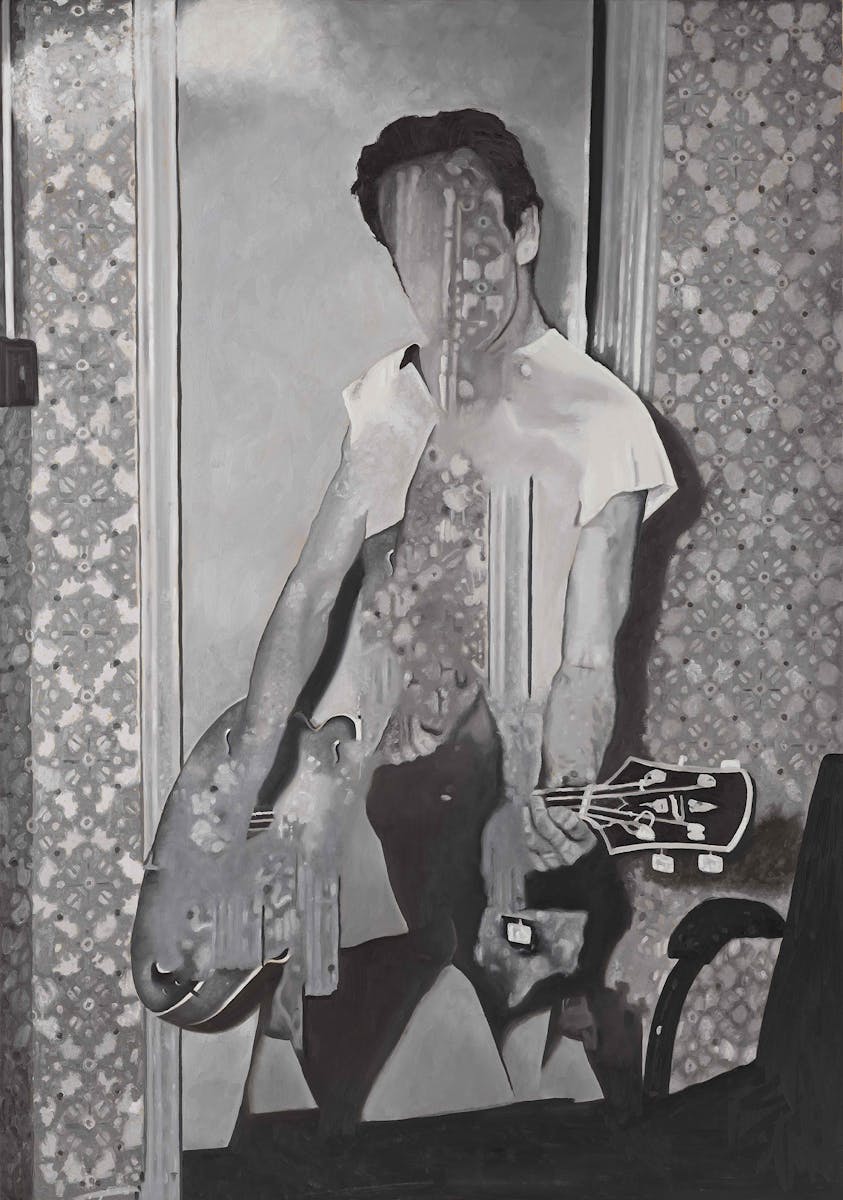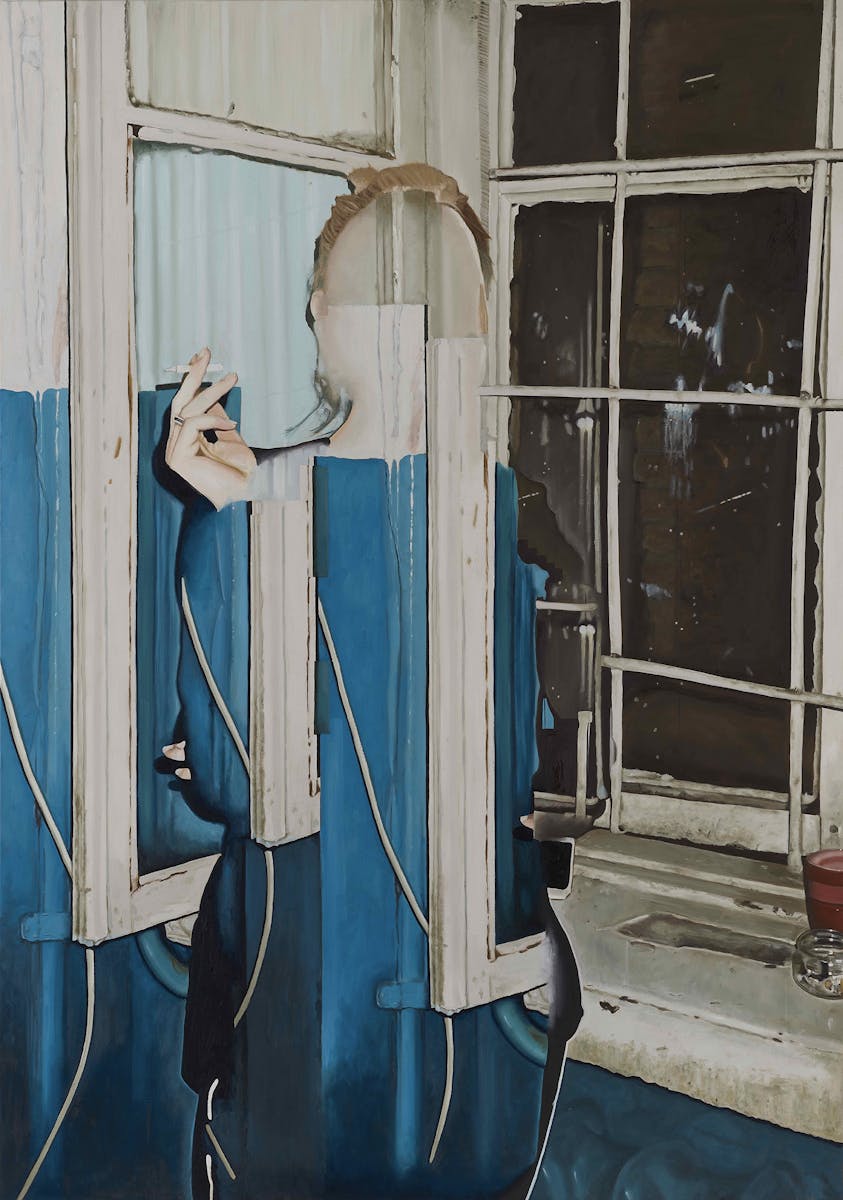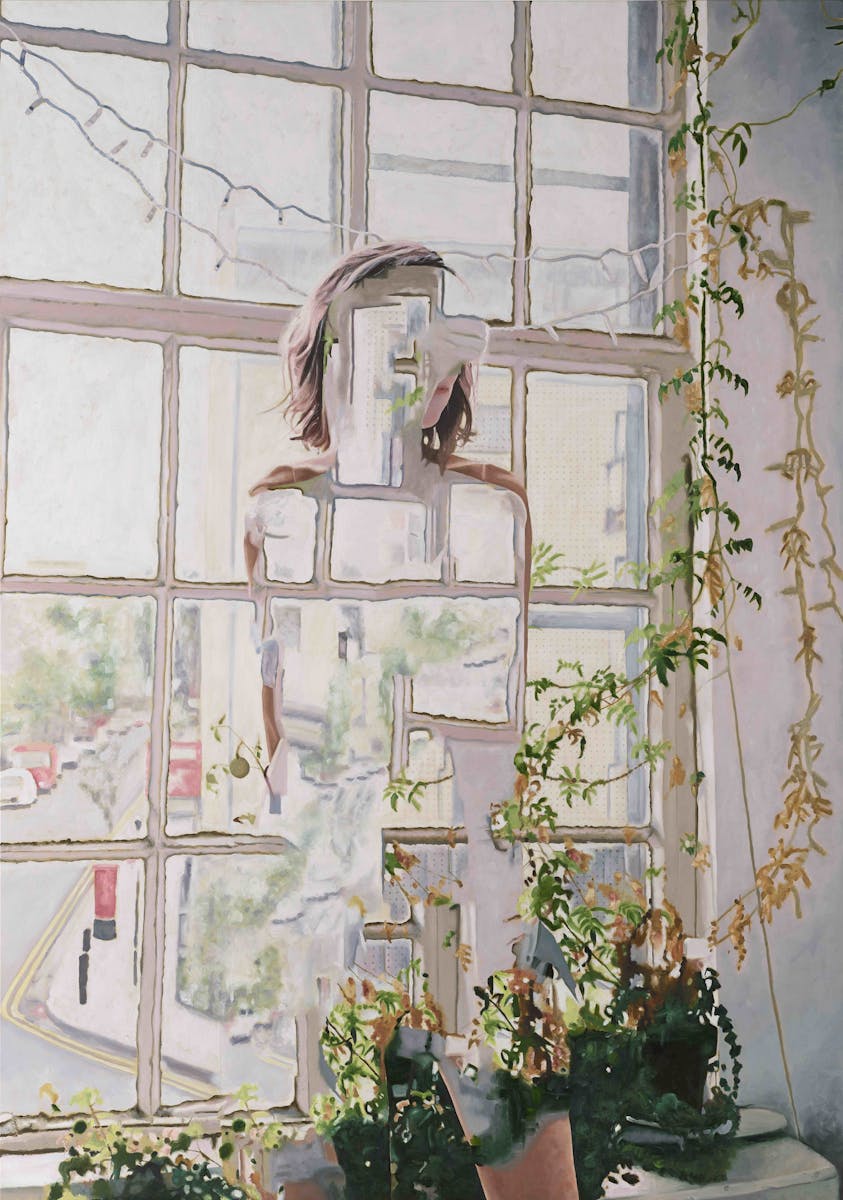 Alter­ing images using online edit­ing soft­ware, Squire used dis­tort­ed, frag­ment­ed sec­tions of images which he then enlarged from the small screen onto giant can­vas­es using tra­di­tion­al oil paint­ing methods.
"I took some pho­tographs myself and crashed the edit­ing soft­ware mul­ti­ple times until I start­ed find­ing images that I was excit­ed by," he says. ​"It wasn't a process designed to make paint­ings, it was just some­thing I had fun doing. Then I decid­ed it might be some­thing to explore in oil paint."
The paint­ings, which take over two of the gallery's huge back rooms, are almost trip­py in the way the back­grounds merge with the human sub­ject at the fore­front – a result of Squire's edit­ing soft­ware exper­i­ments. Facial fea­tures are frag­ment­ed over the can­vas on some pieces, while lost alto­geth­er on oth­ers, blur­ring into the surroundings.
"I con­sume a lot of news and I can see par­al­lels between what I was doing and with the way the news is framed and dis­tort­ed before it gets to us," he says on the work's meaning.
"[Smart­phones] are quite handy pro­pa­gan­da deliv­ery sys­tems, aren't they?"

John Squire: Dis­in­for­ma­tion is at New­port Street Gallery, Lon­don from 11th Sept-10th Nov. Free Admission.
---