John Squire: Disinformation
Inspired by the distortion of today's news coverage, the ex-Stone Roses guitarist paints his subjects in strange, fragmented scenarios.

While the bulk of his career has revolved around being a founding member and lead guitarist of the Stone Roses, Cheshire born and based John Squire has forged a career as a proper paint-and-easel artist – something he's had an interest in since his early days.
"I didn't really look at art as being something I could enjoy as an observer until punk rock," the 56-year-old says. ​"I became aware of things like pop art and abstract expressionism when I started buying punk records."
While this would lead a role creating the now-iconic artwork of the Stone Roses – most notably their Jackson Pollock-style debut sleeve – Squire's work has since found itself exhibited at London's Smithfield Gallery in 2007 (where he told a Manchester Evening News reporter: ​"I'm enjoying this [art] far too much to go back to music"), and St. Martins Lane Hotel, London, where the artist took a leap into sculpture in 2009. This month, he's exhibiting at Damien Hirst's Newport Street Gallery in Vauxhall, London, with a series of large-scale paintings titled Disinformation.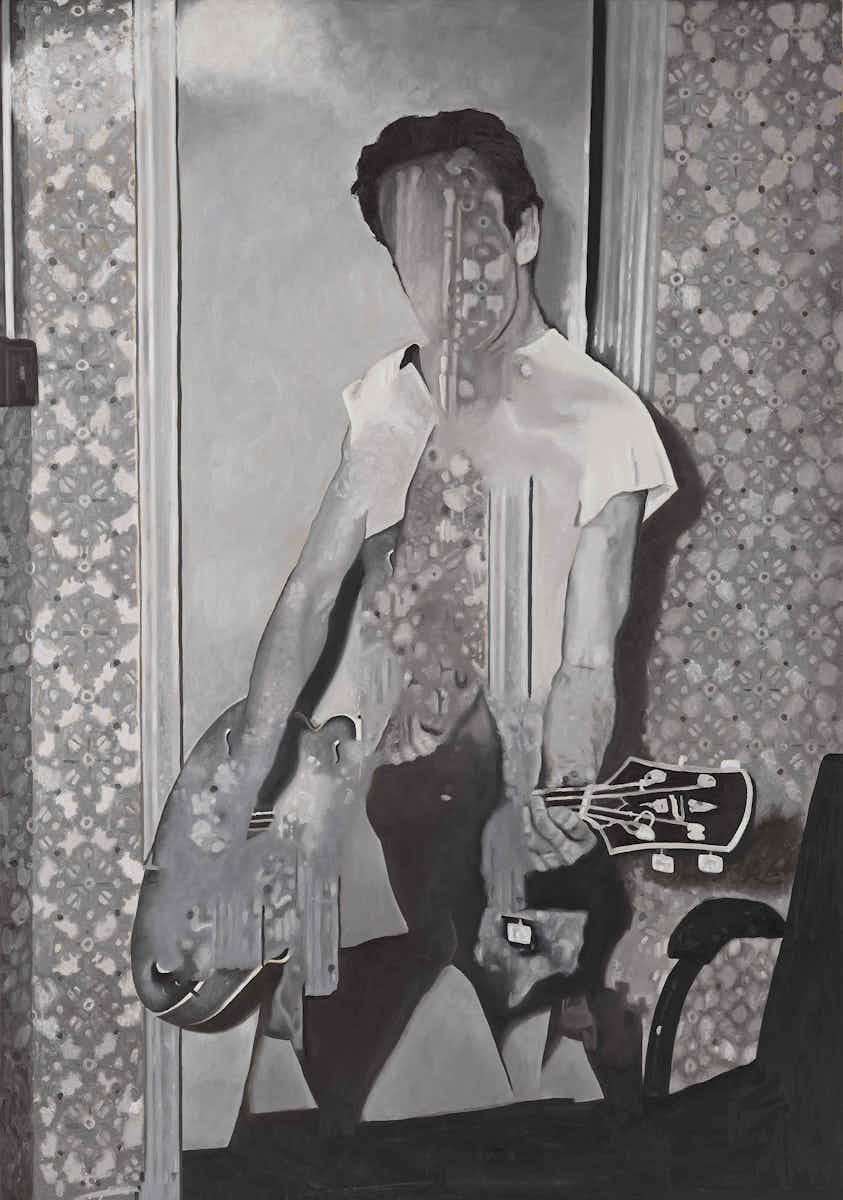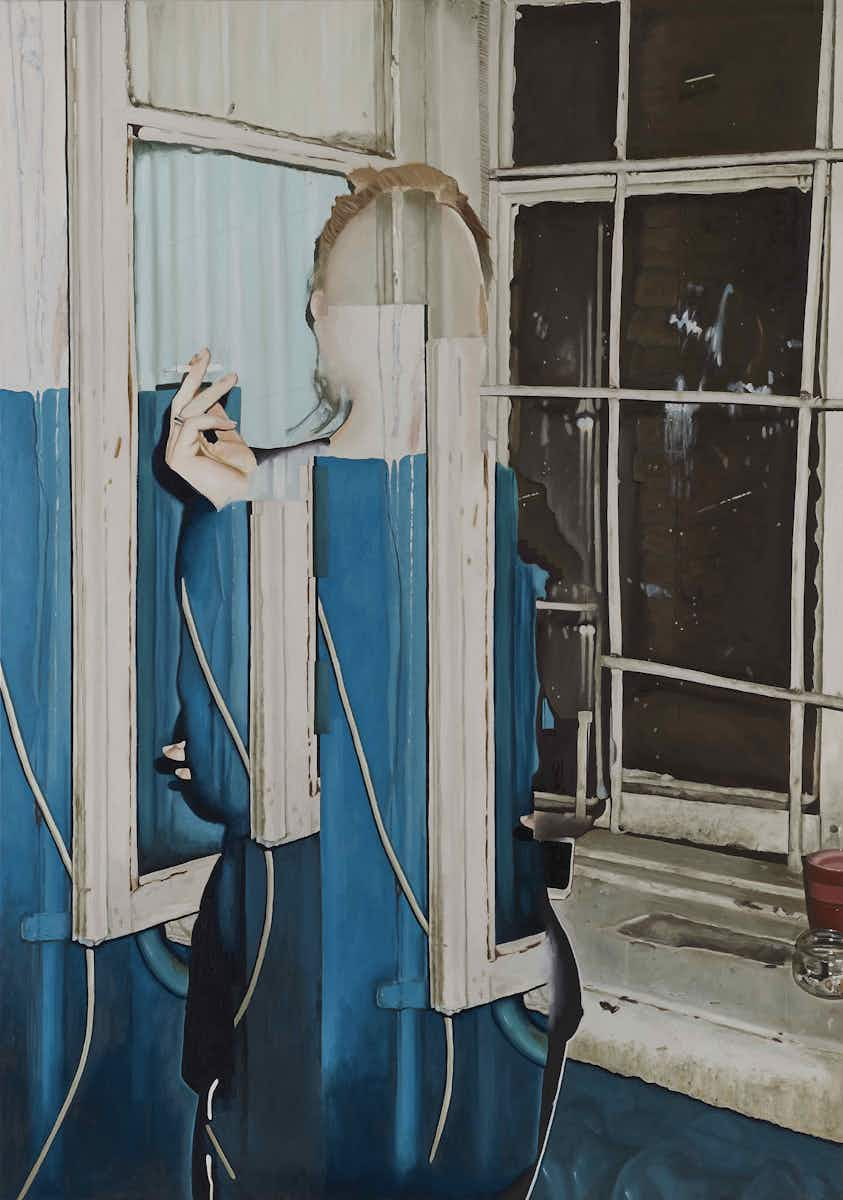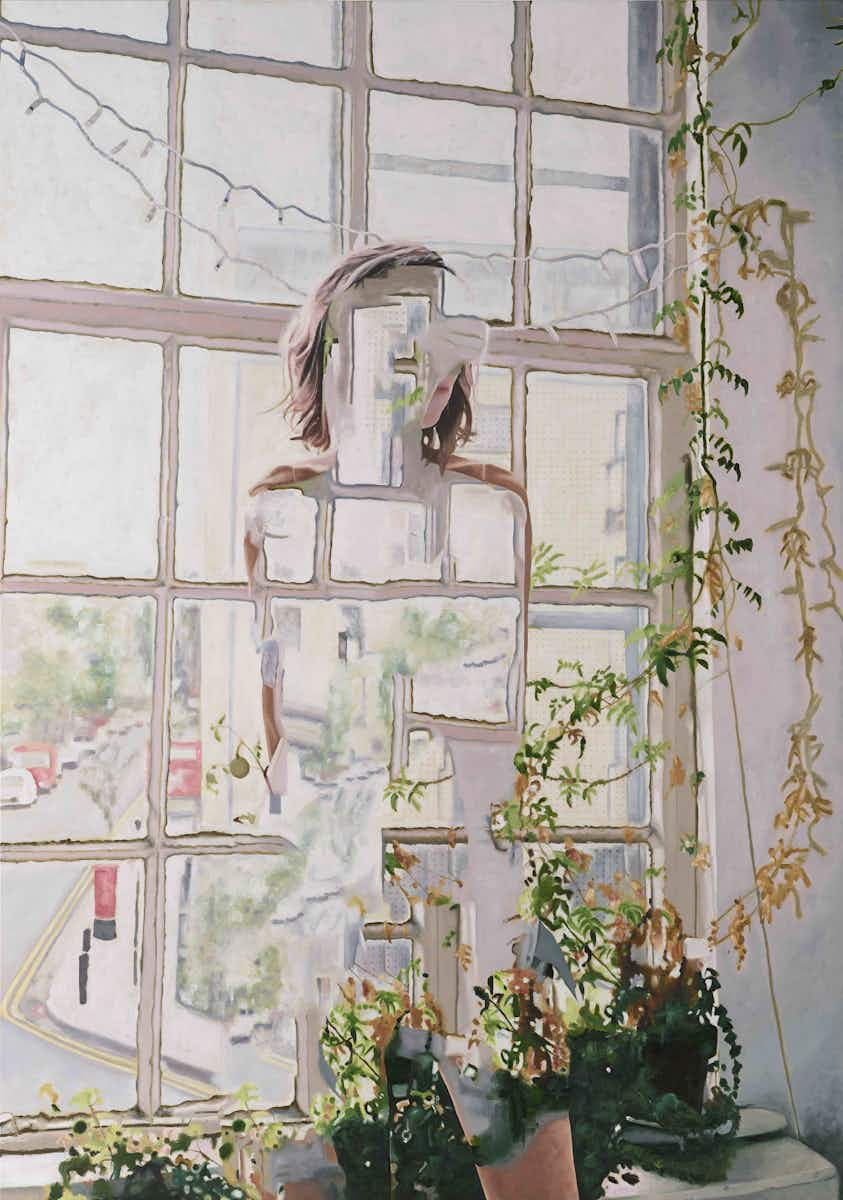 Altering images using online editing software, Squire used distorted, fragmented sections of images which he then enlarged from the small screen onto giant canvases using traditional oil painting methods.
"I took some photographs myself and crashed the editing software multiple times until I started finding images that I was excited by," he says. ​"It wasn't a process designed to make paintings, it was just something I had fun doing. Then I decided it might be something to explore in oil paint."
The paintings, which take over two of the gallery's huge back rooms, are almost trippy in the way the backgrounds merge with the human subject at the forefront – a result of Squire's editing software experiments. Facial features are fragmented over the canvas on some pieces, while lost altogether on others, blurring into the surroundings.
"I consume a lot of news and I can see parallels between what I was doing and with the way the news is framed and distorted before it gets to us," he says on the work's meaning.
"[Smartphones] are quite handy propaganda delivery systems, aren't they?"

John Squire: Disinformation is at Newport Street Gallery, London from 11th Sept-10th Nov. Free Admission.

More like this