John Waters on camp, Trump and being Mr. Know-It-All
John Waters may not have writ­ten or direct­ed a new film in 15 years, but the mul­ti-faceted artist and queer icon – crowned ​"The Pope of Trash" for his trans­gres­sive cult movies like Pink Flamin­gos (1972), Female Trou­ble (1974) and Poly­ester (1981) – is always up to some­thing.

A ret­ro­spec­tive of his visu­al arts career, titled Inde­cent Expo­sure, was exhib­it­ed in his native Bal­ti­more in 2018. He's also a pro­lif­ic writer, with his fourth book in the last decade, Mr. Know-It-All: The Tar­nished Wis­dom of a Filth Elder, released in the UK this September.

In your pub­lished mem­oirs, there's a lot of advice for aspir­ing artists. What do you think makes your advice, in par­tic­u­lar, so inter­est­ing for peo­ple?

Some­how, I've got­ten away with this for 50 years. With Role Mod­els (2010), I wrote a book about all the peo­ple that made me believe I could do this, even though every­body told me I couldn't; that there was no such thing as what I want­ed to be. So, I thought that I could pass along how I've got­ten to here.

I failed upwards in Hol­ly­wood. I got paid the most mon­ey for the movies that did the worst, which is so bizarre when you think about it. At the same time, I end­ed up not ever real­ly hav­ing to change that much with what I want­ed to do.

How do you feel about receiv­ing career achieve­ment prizes?

Oh, I'm thrilled, are you kid­ding? It's some­thing you usu­al­ly only get to hear at your funer­al where you can't hear it. I'm hap­py to get all of these. I got a French medal, that's hilar­i­ous. I love get­ting all that. That stuff was with­out irony, I was hon­oured. David Simon, who did The Wire, pre­sent­ed me with a Writ­ers Guild award, who's the oth­er per­son from Bal­ti­more I know.

Par­tic­u­lar­ly after Pink Flamin­gos, how did you deal with labels like ​"trash" and ​"camp"?

They didn't call it camp then, they called it pornog­ra­phy. I nev­er won any case in court for obscen­i­ty. The Muse­um of Mod­ern Art bought a print when it came out and I thought, well, this will save us in the court­room. It didn't. If you watch Pink Flamin­gos at ten in the morn­ing after you were sworn in for jury duty with strangers, it is obscene. If you see it at mid­night with a good audi­ence, it's not at all obscene. It just depends on the con­text. So, they didn't call it camp or any­thing then. It got all bad reviews pret­ty much. And we built a career on bad reviews. The bad reviews for Pink Flamin­gos were on the poster. It's a dif­fer­ent time now, that wouldn't work today. The crit­ics are too hip to give you a review you can use like that if they don't like the movie.

Have you ever ques­tioned what you chose to show on screen?

Look­ing back, I think Des­per­ate Liv­ing (1977) did the worst of all my movies. It's the least joy­ous of them all and it's the only one today that prob­a­bly is real­ly polit­i­cal­ly incor­rect with the trans move­ment. (Des­per­ate Liv­ing fea­tures a trans man as a main char­ac­ter, played by a cis woman, who under­goes bot­tom surgery in the film.)

How­ev­er, when that movie came out, les­bians stopped it from show­ing, say­ing: ​"How dare a man make a com­e­dy movie about les­bians?" And now les­bian groups bring it to col­leges to raise mon­ey. You nev­er know what's going to happen.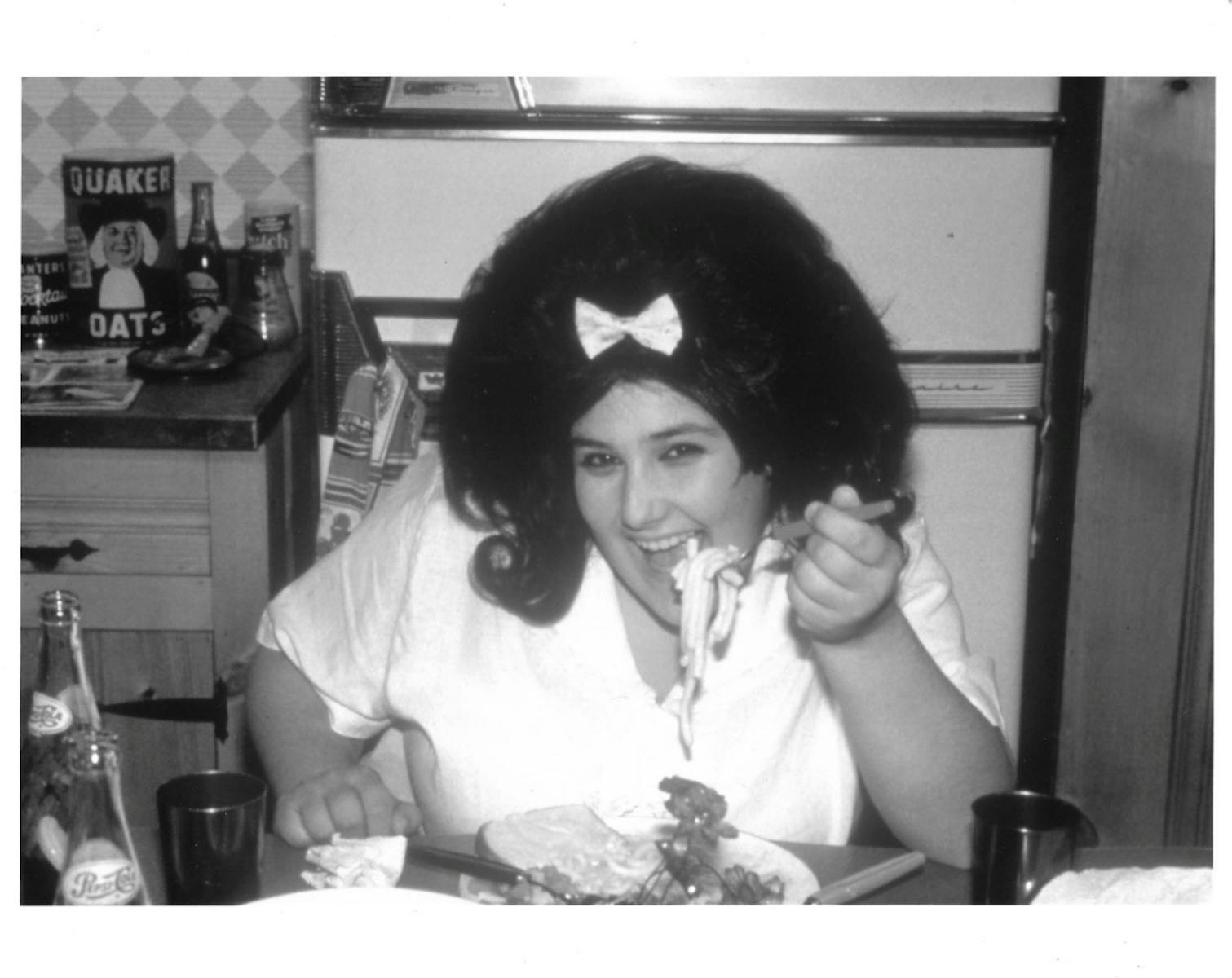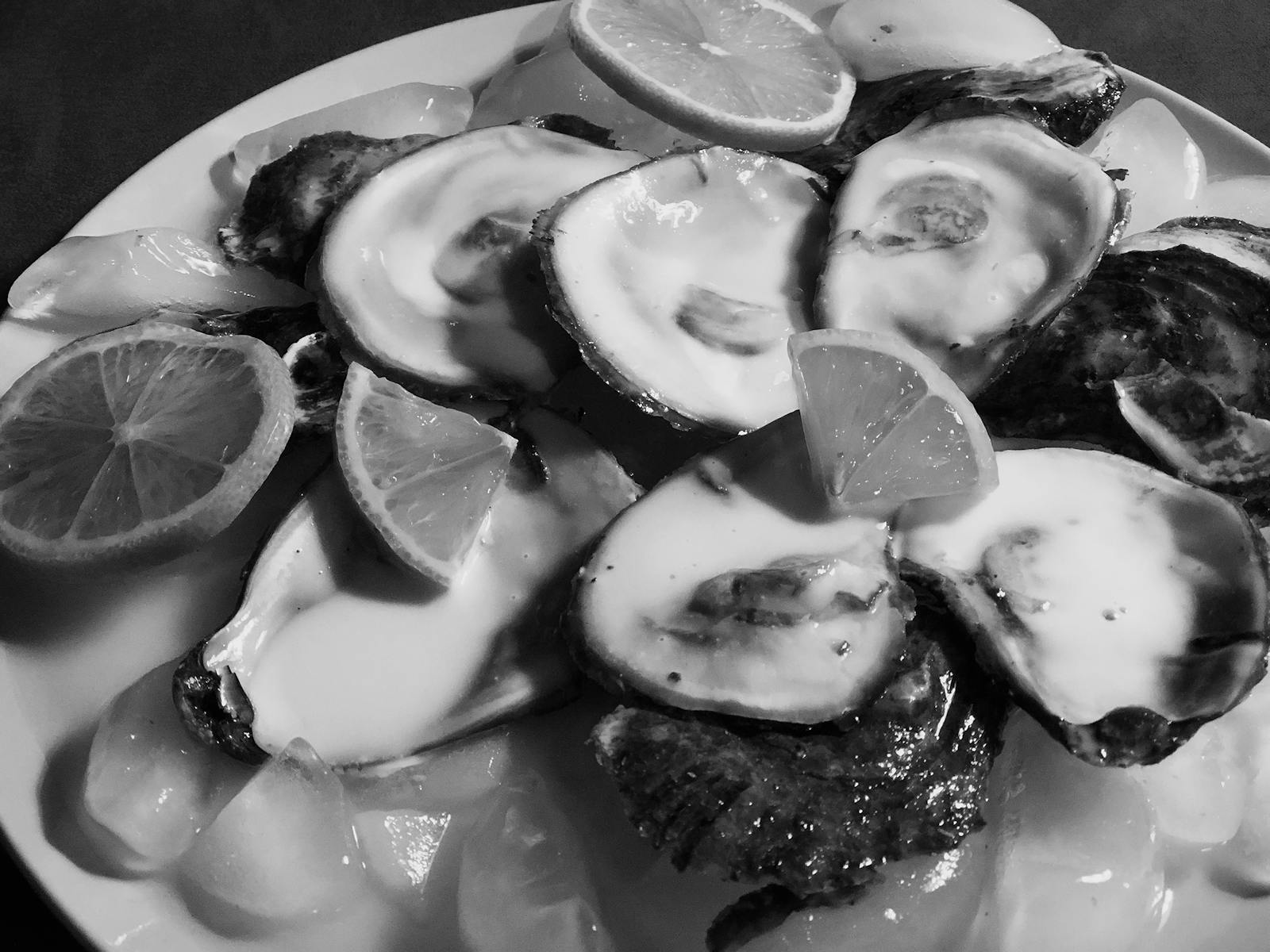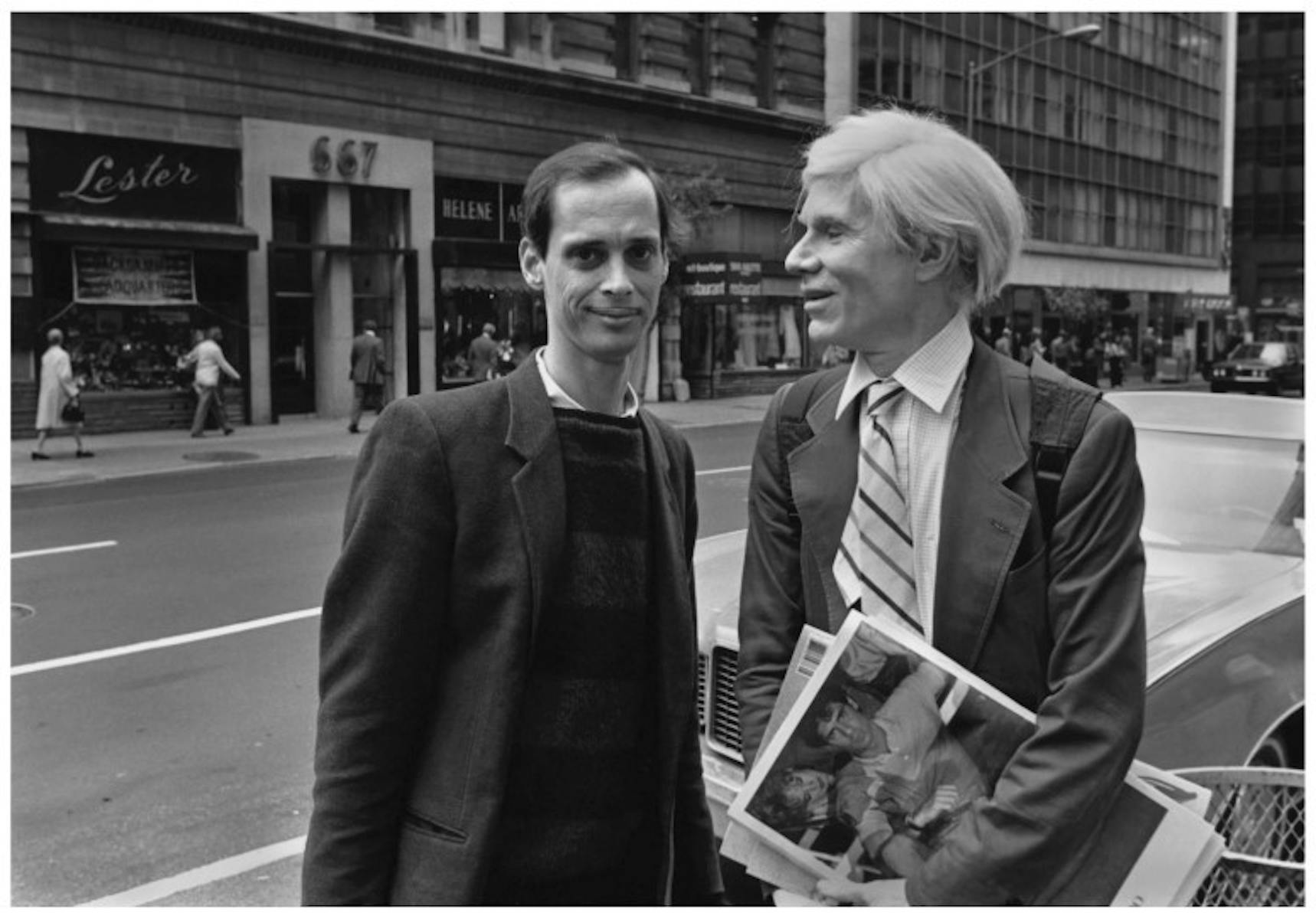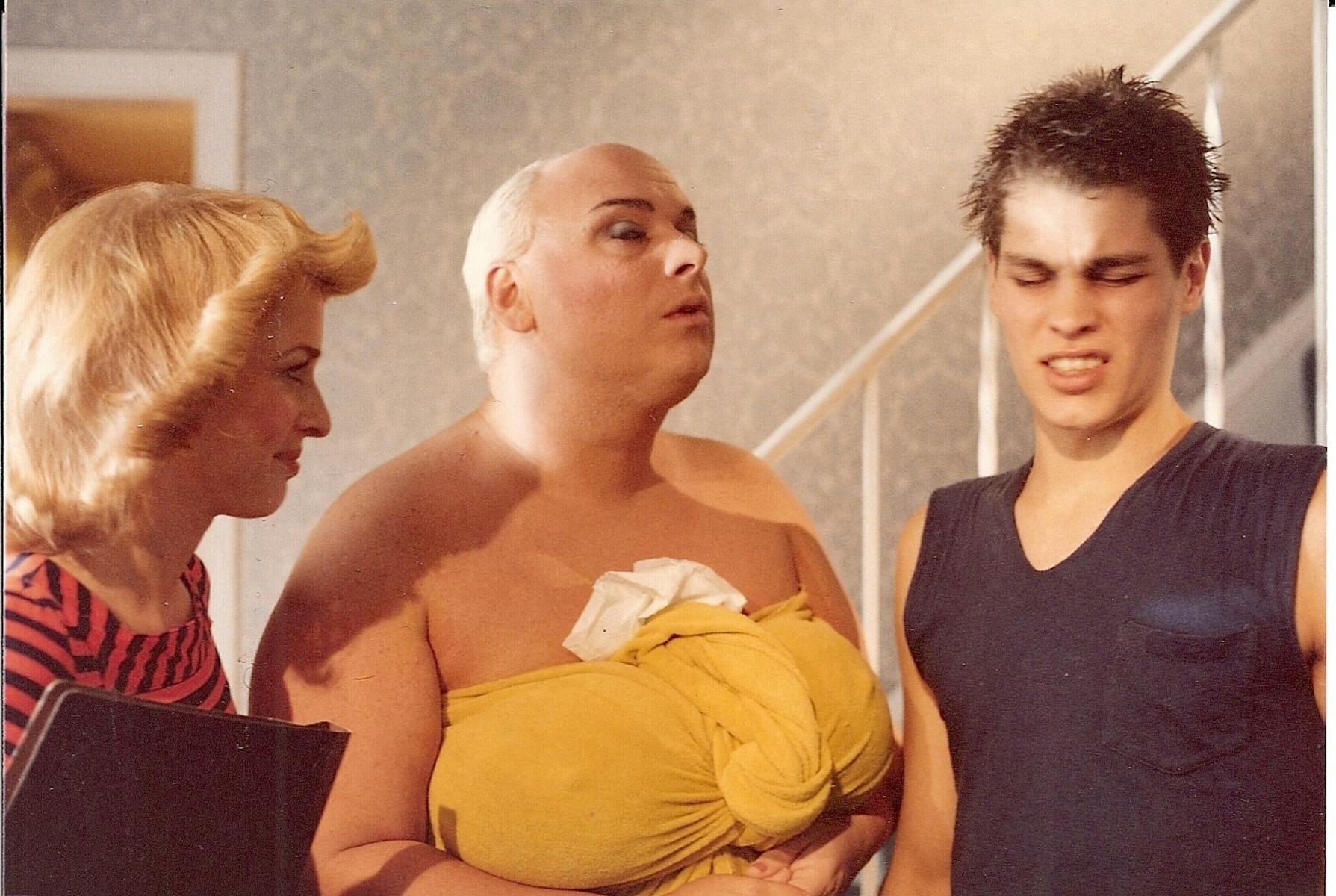 Now that you can get almost any­thing, legal­ly or ille­gal­ly, through some form of stream­ing media, is it still pos­si­ble to achieve some­thing pow­er­ful with art?

Prob­a­bly more pow­er­ful, although I don't know of any­body that's got a movie career from YouTube. You get picked to run an adver­tis­ing agency if you have some­thing viral on YouTube. Singing, yes. Justin Bieber and oth­ers start­ed on YouTube for that. There is cer­tain­ly a way but it's a lit­tle quick­er now, that's the thing.

Do you think anoth­er John Waters-like trans­gres­sive film­mak­er of note could emerge now in the con­text of America's cur­rent polit­i­cal cli­mate?

When I go to col­leges, I say, why are you study­ing? Why aren't you riot­ing? Why aren't you doing what they're doing in Hong Kong? Why aren't you doing what they did in France? No mat­ter what cause, I don't get why you're not pissed off. But yet, I think putting pol­i­tics in a movie right now dates it. I see art now that has Trump in it and I think that's nev­er going to last because you don't know what's going to hap­pen. You don't want to date it, you want it to be able to play for­ev­er, hope­ful­ly.

But could there be some­body today, sure there could. More peo­ple care. Polit­i­cal cor­rect­ness today is more rules to break than I ever had. When I was young, you had sex with ten peo­ple every night. Now you need to have a lawyer to ask some­one for a date. So, it's gone full cir­cle on both ends. I've expe­ri­enced both. Both are extreme and I would have made fun of both. No mat­ter what world I was in, if I was a kid start­ing out today mak­ing a movie, I would prob­a­bly use those pol­i­tics and be on the right side but still make fun of it, which is tricky.

Are instilled soci­etal val­ues nec­es­sary for great art to emerge?

I thank my par­ents at the end of my book, Mr. Know-It-All, for drilling in all those rules of good taste. If I didn't know those rules, I wouldn't have been able to have fun break­ing them. I'm not even against many of the val­ues my par­ents thought. I think that you end up like a weird ver­sion of your par­ents any­way, no mat­ter what. So, you take the good things they did and then try to reject a few that you don't think were right. But you need those val­ues. You need rules, just like kids do need to be told what to do. They want bound­aries, they want some­thing. And if you don't have them, how do you break them? How do you know how to have fun break­ing them?

I gen­er­al­ly believe that all the rules of polit­i­cal cor­rect­ness today are cor­rect. But there are some that are so extreme that they're ridicu­lous and that's why Trump's going to win, because it makes oth­er peo­ple feel stu­pid. And you can't make peo­ple feel stu­pid when you want them to change their mind.

Could you have sim­i­lar fun now in depict­ing the same sorts of peo­ple you focused on back in the day?

Yeah. I think Pink Flamin­gos is polit­i­cal­ly cor­rect. I didn't make fun of fat peo­ple. No fat peo­ple ever bitched about Hair­spray (1988) or Pink Flamin­gos. They win, it's the first time they win! They get the guy! And Hair­spray, no mat­ter what you think, did make fat girls feel good. I know because I hug them every­where in the coun­try when­ev­er I appear. I don't think any­body ever got pissed about that.

Is it still pos­si­ble to laugh with cer­tain top­ics now?

It depends how you do it. I have nev­er been has­sled by polit­i­cal cor­rect­ness, real­ly, because I think [my films] are polit­i­cal­ly cor­rect in the long run. That's why I make fun of things I like, that's why I get away with it, I think. It's easy to be mean, but mean can be fun­ny for ten min­utes, not 90.

What's the hap­pi­est acci­dent you've had in mak­ing a film?

I get some free jokes. Like right now in Ser­i­al Mom (1994), when the woman that gets killed says: ​"I love Bill Cos­by movies." That hadn't hap­pened yet, the Bill Cos­by case. So now when you show it, peo­ple howl because now it's like a dou­ble edge. That was a lucky joke because then he was the most loved man in Amer­i­ca.

Does ​"camp" still mean any­thing today?

I don't know any­one today who would still say that word. Even old queens talk­ing about Rita Hay­worth in an antique shop wouldn't say camp. It just seems to me like no one says that any­more. Maybe they do, I don't know. Camp was a secret word that gay peo­ple knew that straight peo­ple didn't, that meant some­thing was so bad it was great but they didn't know it. Show­girls would be camp because no mat­ter what [Paul Ver­ho­even] says today – that he meant for it to be fun­ny – he's lying.

But if you know, if you're in on it, it can't be camp. It has to be some­thing inno­cent that tried to be good, that was so bad, like the movie Boom! (1968). That's the true mean­ing of the word. If you're try­ing, like the Met Gala where every­body gets dressed up and spends a for­tune, that's not camp. That's cou­ture. It's very different.

---