Juan Daniel Garcia Treviño: the first-time actor shortlisted for the Oscars

We speak to the welder-turned-star of I'm No Longer Here: the mesmerising Spanish-language Netflix film praised by Alfonso Cuarón and Guillermo del Toro.
A nighttime scene: a young crowd clear a circle on a street. In its centre, a teenage boy in loose streetwear, his face framed by a slick crown of hair, dances to the slow beat of cumbia, a Spanish and African fusion of music popular in the longstanding, Latin-inspired Cholombiano subculture that thrives in Monterrey, Mexico.
This is Ulises, the central character in I'm No Longer Here (Ya No Estoy Aquí). In the mesmerising new Spanish-language Netflix film from director Fernando Frías de la Parra, the youngster's abilities as a street dancer are little help when he falls foul of gangsters.
For 20-year-old local Juan Daniel Garcia Treviño – a welder by trade – starring in any film seemed impossible, let alone an Oscar-shortlisted hit that's earned high praise from Alfonso Cuarón and Guillermo del Toro. Speaking energetically over Zoom from his home in Monterrey in a crisp checkered shirt, his hair smoothed down into a blunt, neat fringe, the actor confirms that even after he was cast as Ulises, bureaucratic challenges threatened to snatch the opportunity from him.

"My visa was denied three times," he says. In the film, Ulises has to flee to Queens after accidentally coming up against the local drug cartel, and so the young actor was required to travel to New York to film.
"I dropped out of school in the fifth grade, and so I didn't have any certificates or degrees. It was like I didn't exist," he continues in his native Mexico Spanish. Compounding his problems, his father had previously been caught crossing the border into the United States. That, too, was used against him.
Heartbroken, Garcia prepared to return to Monterrey, when the consulate called him back having reviewed his paperwork one last time, and granted him entry. ​"It is very rare for something like this to happen," he says. ​"It was very good luck for me."


Ulises' story is told via two narratives. One reflects on his previous life in Monterrey where he leads Los Terkos, a crew who have largely avoided gang life and spend warm days dancing to cumbia and indulging in petty theft. The other charts his current life as a vagabond, sleeping on a rooftop in Jackson Heights and listening tirelessly to an old MP3 player gifted to him from home.
As it was onscreen, so it was offscreen: ​"It's very easy to feel lost in New York."
For his lead, Frías wanted a non-professional actor with a natural air of authority, and set to work scouring social media and the Monterrey streets for the right boy. His team eventually discovered Garcia at a local Celso Piña concert, where he was performing percussion in his family band.
"That was my life at the time: playing concerts and parties with my family, and working as a welder for my friend who is a blacksmith. If you ever need anything welding, I'm your guy!" he adds with a grin.

Until then, Garcia's relationship with movies had involved a love of Roberto Benigni's 1997 Oscar-winner Life Is Beautiful, which was introduced to him by his cinephile uncle. ​"We watched it as a family and all ended up crying. The way the father protects his son so that he's not traumatised by war is very emotional."
Garcia's audition process spanned several months and involved dance training – something which, in spite of his musical upbringing, he found nerve-wracking – and workshopping characters with his non-professional peers. ​"We were just little neighbourhood kids, but we learned to care for each other. We became like a real gang."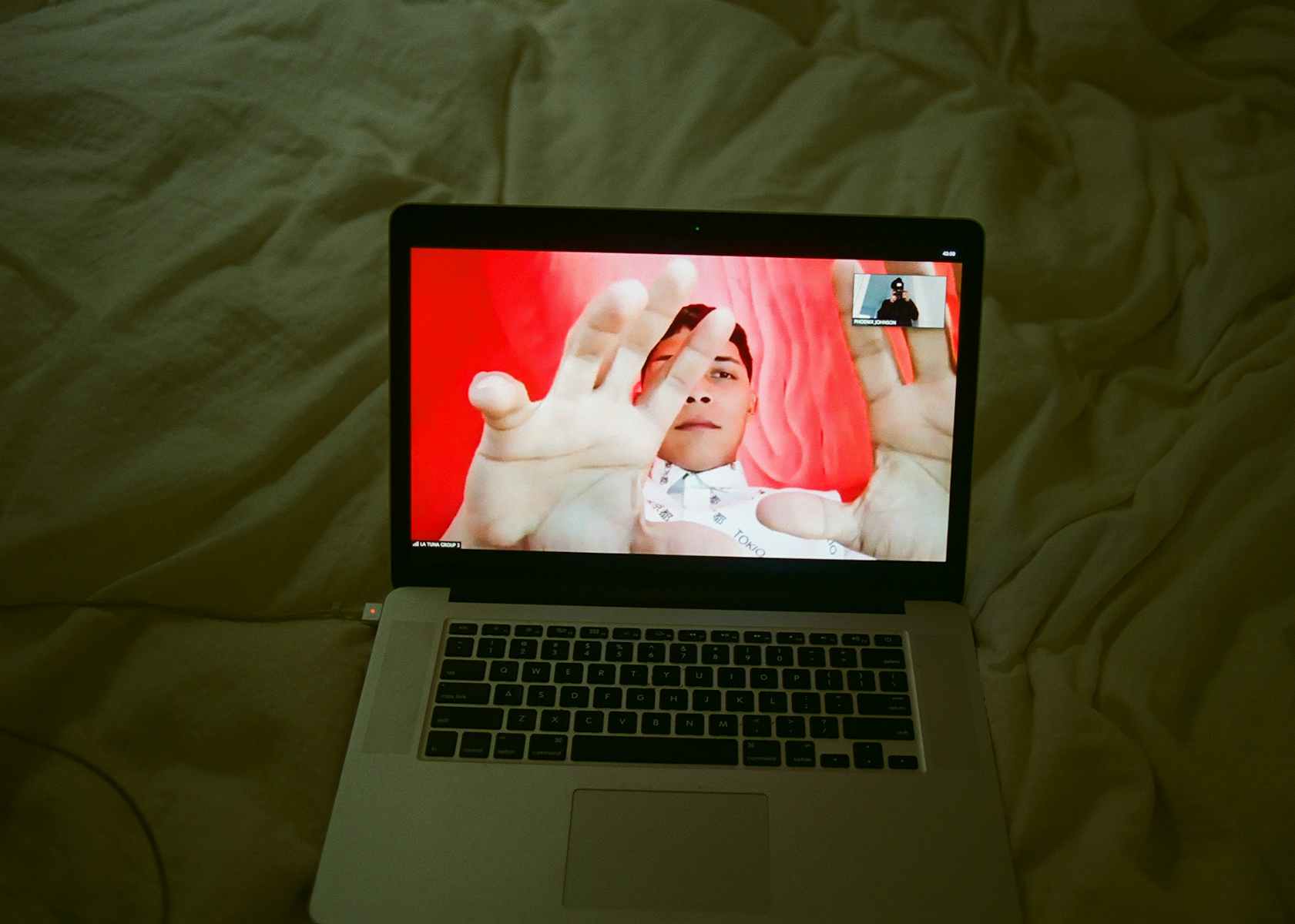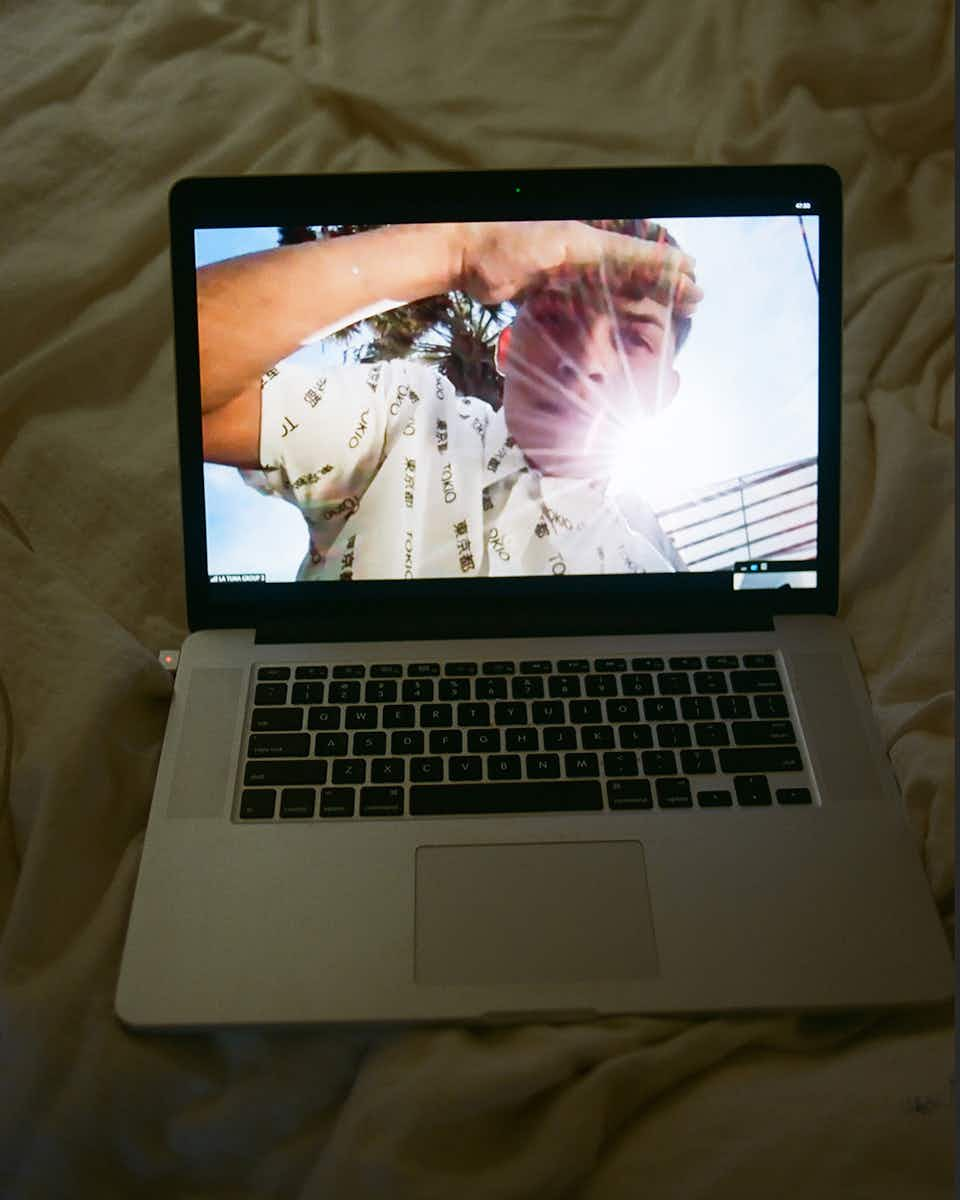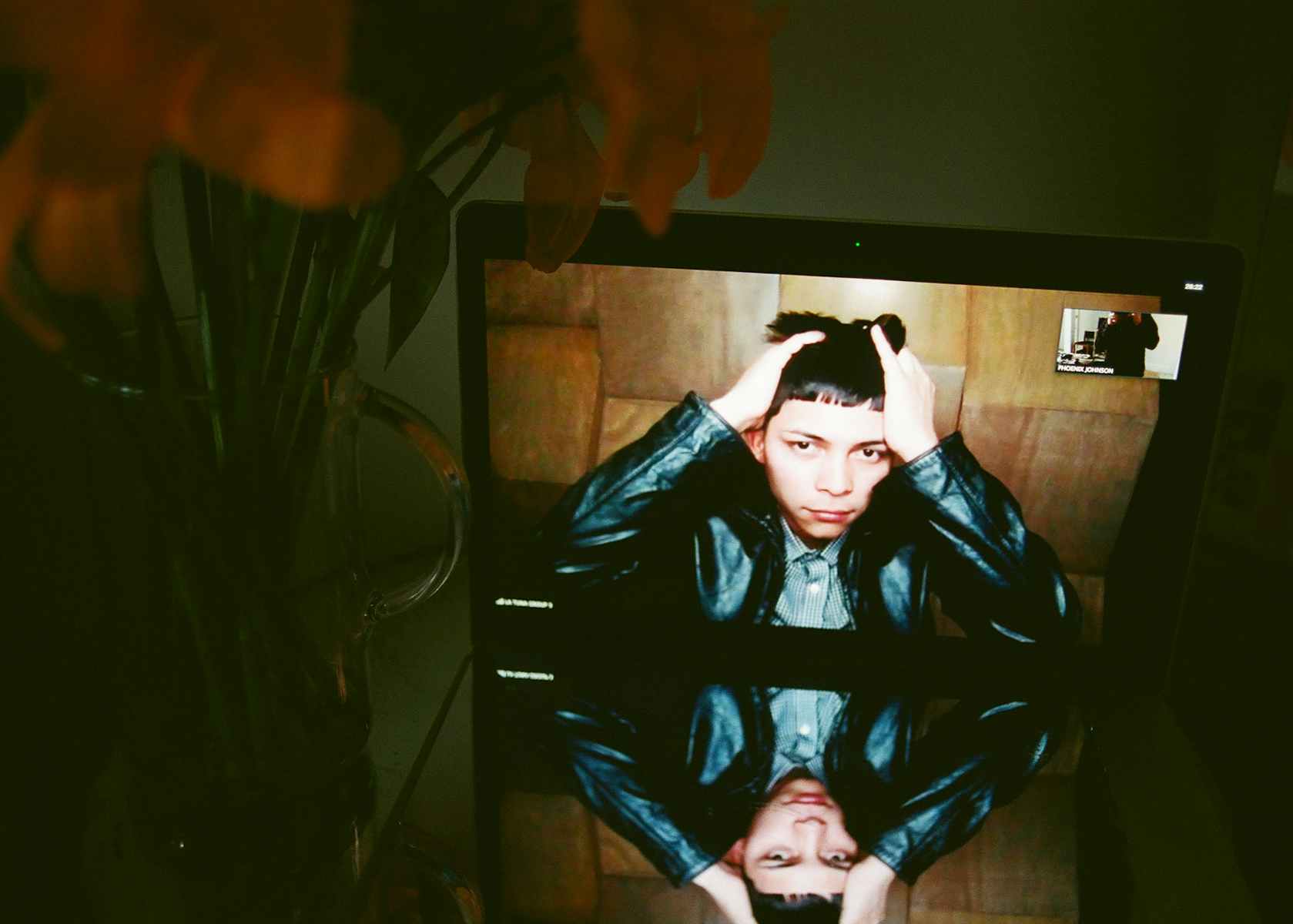 Eventually, Frías was satisfied he'd found his protagonist. He spotted in Garcia the way he supported and considered the people around him. ​"I thought: ​'This is a leader,'" he recently said in an interview. Talking to me now, Garcia believes that his instincts are a product of his home city.
"Monterrey isn't like somewhere like Mexico City, where nobody cares about anybody else," he explains. ​"If a person gets beaten up in Mexico City, nobody does anything. In Monterrey, we intervene. We help people."
Garcia has been standing up for people since he was a kid, when he was bullied at school.
"I had to defend myself and that's how I learned to help people. There was a kid once who came to school in a wheelchair, and I stood by his side and said: ​'If anyone wants to come for him they'll have to go through me.'"

The role also demanded a lot else of Garcia. The Cholombiano look was one thing, with its trademark DIY haircut (imagine a crowning tuft of frosted tips coupled with gelled, chin-length sideburns) and loose trousers clinched at the waist with a plastic bag belt. Ulises' fraught, lonely, traumatising journey was another, requiring a lot of emotional heavy lifting from the neophyte actor.
"For those more difficult scenes, I drew on memories of my brothers and friends," he admits. ​"I have lost friends in events like those in the film, and so I have lived these stories up close."
I'm No Longer Here is longlisted for the BAFTA for Best Foreign Language Film, and has been selected as the Mexican candidate for Best International Feature at the Oscars.


More like this