Everything you need to know before watching Just Mercy

The powerful new film that tells the true story of Walter McMillian, wrongly convicted of murder in Alabama in 1986. It took a determined lawyer, Bryan Stevenson, to save him from death row.
Just Mercy is the powerful new film that tells the true story of Walter McMillian, wrongly convicted of murder in Alabama in 1986, and his lawyer Bryan Stevenson.
An African-American found guilty of killing teenager Ronda Morrison, he was sentenced to death by a police and legal system tainted by racist attitudes and presumptions. It was only the determined investigatory work of young defence lawyer Stevenson that proved McMillian's innocence and saved him from the electric chair.
In the Monroeville-set legal drama, directed by Destin Daniel Cretton, Stevenson is played by Michael B. Jordan and McMillian by Jamie Foxx. Brie Larson is Eva Ansley, a local advocate who assists Harvard graduate and northern incomer Stevenson. Tim Blake Nelson takes the role of Ralph Myers, a fellow prisoner who wrongly incriminates McMillian, while London-born Rafe Spall plays Chapman, as the local District Attorney who, when Stevenson first takes on the case, stands by the state's conviction and sentencing of McMillian.
Here are five things you need to know about the brilliant dramatisation of an infamous miscarriage of justice.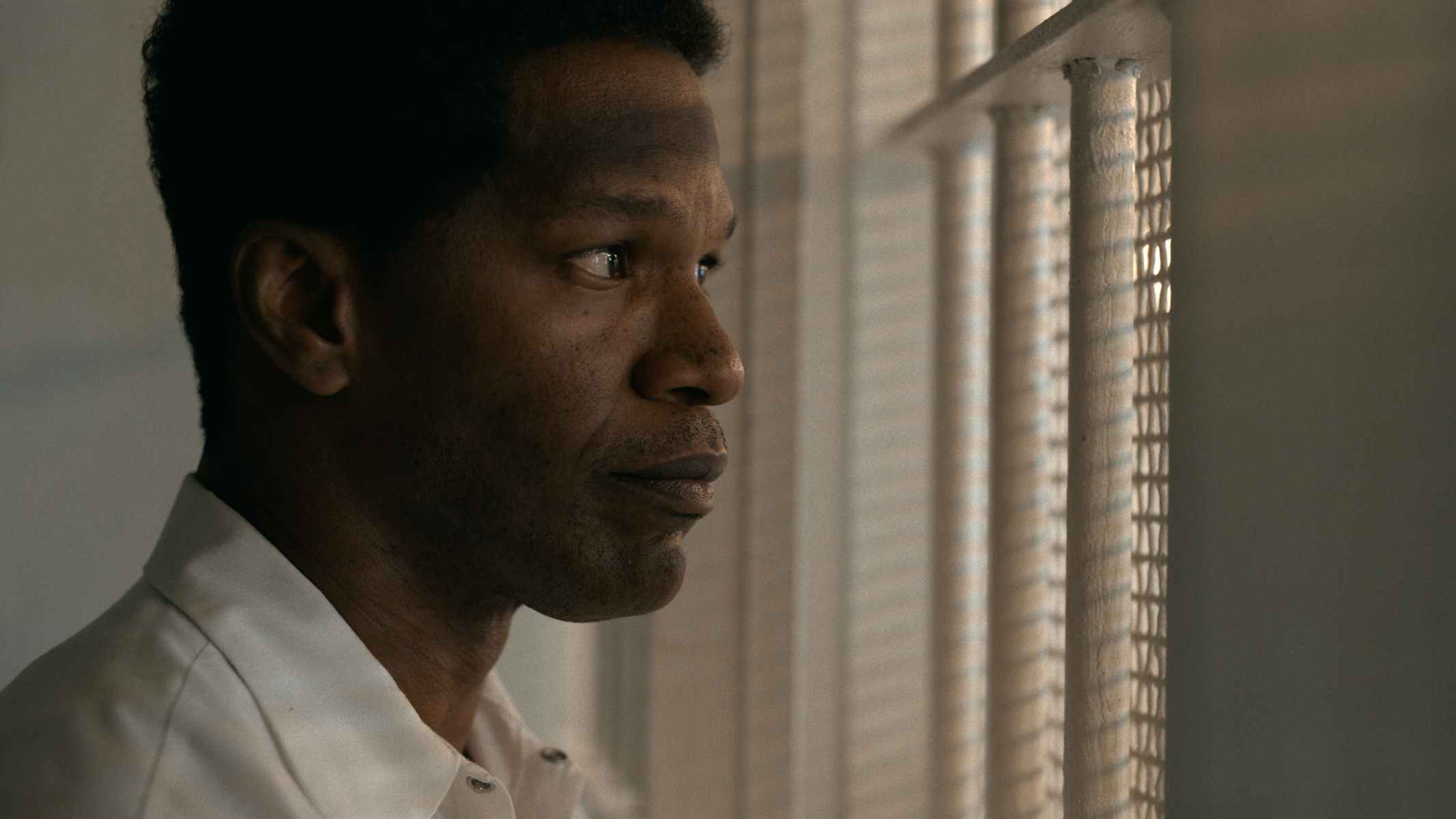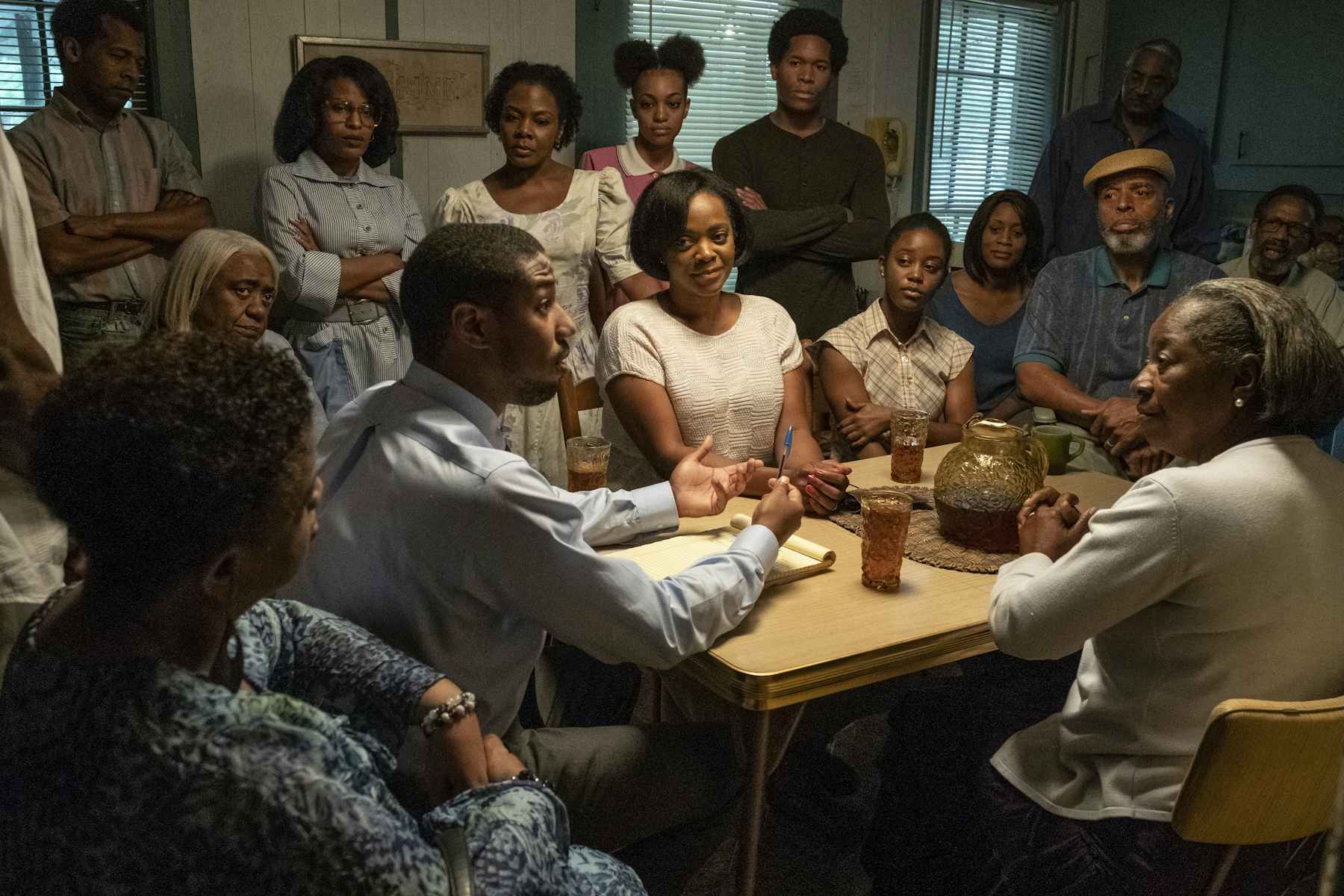 1. When we first meet Walter McMillian in Just Mercy, he's a pulpwood worker in the woods around Monroeville, Alabama. Aged 45 and known locally as Johnny D, he's stopped by a police roadblock as he drives home from work. Sheriff Tom Tate taunts McMillian. Tate arrests McMillian for the killing of Morrison, who had been shot dead in the dry cleaners where she worked.
McMillian protests his innocence, telling Tate that he'd been at a fish fry near his home, and was seen there by multiple witnesses. Despite this he is tried, convicted and sentenced to death.

2. We see newly-qualified Bryan Stevenson arriving in Monroeville to run the local branch of the Equal Justice Initiative. He's on a mission to provide proper legal advice to communities and people routinely failed by the system. McMillian's case is a particularly egregious example of justice denied and Stevenson sets to work, picking apart the original investigation and conviction. He's assisted by Eve Ansley, a Monroeville resident who's equally outraged at McMillian's being sentenced to death – based on, it transpires, zero evidence.
3. Just Mercy is based largely round two towering central performances. Michael B. Jordan is quietly sensational as Stevenson, calmly and methodically working his way towards justice despite the obstacles and intimidation put in his way. It's a remarkable pivot from the 32-year-old Californian's last two major roles, as boxer Adonis ​"son of Apollo" Creed in Creed II, the eighth instalment in the Rocky franchise, and as supervillain Erik Killmonger in the mighty Black Panther. Bad guy, complicated guy, good guy; supervillain, mighty athlete, brainiac – Jordan can do the lot.
Even for an actor with a CV as extensive as his, Jamie Foxx is a revelation as Walter McMillian. The Texan, 52, is superlative as the quiet man living the worst possible nightmare. Even when confined to death row, as his cellmates are carted off to be executed by the state, Foxx's ability to convey McMillian's simmering rage yet quiet dignity is never less than compelling.
4. As a stuck-in-his-ways local official, Rafe Spall does both a great southern drawl and also a fantastic adversary – some distance from the most recent role in which we've seen him, playing the plucky hero in the BBC's recent adaptation of War of the Worlds. And, certainly in his earliest scenes in Just Mercy, the 36-year-old from south London hasn't been this unsettling since his psychotic gangster in cult 2011 BBC thriller The Shadow Line. You can't say the man doesn't have range.
5. In a still-active career Bryan Stevenson, now aged 60, has been involved in saving dozens of prisoners from execution. And, having founded the Equal Justice Initiative in Montgomery, he was also instrumental in having built the city's National Memorial for Peace and Justice, also known as the National Lynching Memorial.
Racial injustices and horrors past, recent and ongoing: Bryan Stevenson is a man committed to fighting them all. Just Mercy is a fitting tribute to him and to the memory of Walter McMillian.

Just Mercy is in UK cinemas on 17th January. © 2020 Warner Bros. Entertainment Inc. All rights reserved.