How Keisha the Sket captivated London's mid-00s teens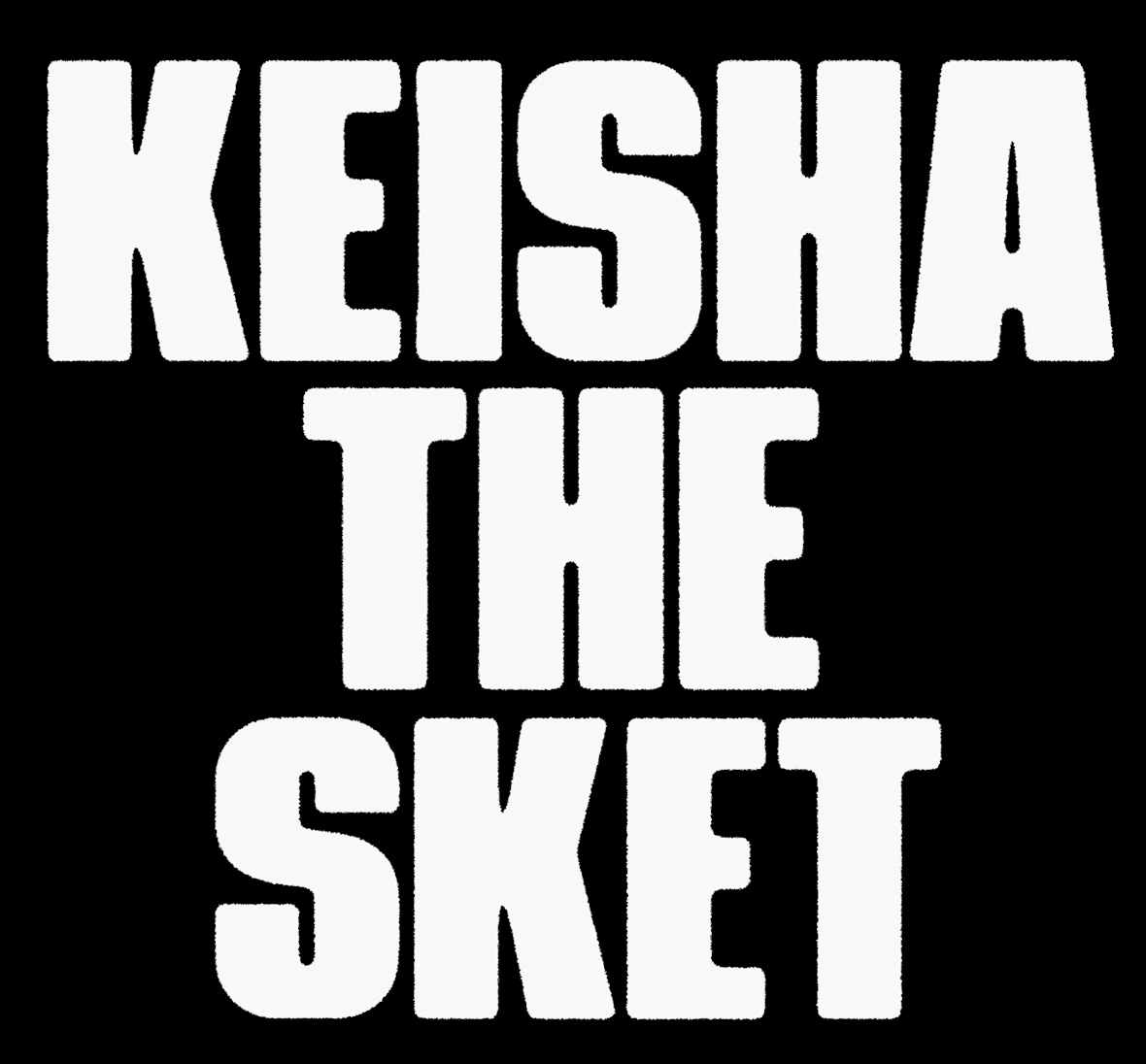 Back in 2006, the 18-chapter tale of sex, guns, young love and grief made the rounds on many a Sony Ericsson W810i. Now, the re-edition is set for release via #Merky Books in October.

In 2006, Lauren Rae, aged 13 or 14, was sat on the top deck of a red TfL bus, snaking around South London after school. Gathered with her best mates, she was either on her way home or about to hang out at the local shopping centre, as kids did back then. Suddenly, the top deck came alive. Whispers. Shrieks. Horror. Pure ecstasy. What was everyone on about? Keisha The Sket.
Lauren Rae whipped out her Sony Ericsson W810i and, as per instructions, flicked on the infrared, held it up to another phone (the Bluetooth connection dropping any time the bus went over a hump), and received what would become a modern-day literary icon.
For those outside of London and its surrounding areas, Keisha The Sket is an 18-chapter story that was authored by a 13-year-old Jade LB in 2005. Written with nothing but an eMachines desktop, dial-up Internet connection and an imagination informed by inner-city life in the early ​'00s, the story of Keisha took its young readers through a dramatised day of love, sex, shanks, fights, trauma and a shock-twist-ending. Originally published on social media site Piczo, it was written in a dialect concocted through shortcut text-type, MSN aesthetics and switching Ts for Ds. Before long, the story went viral, pre-Instagram, jumping from phone-to-phone via Bluetooth connections and becoming something of an urban folklore tale.

"I quickley looked in da mirror jus 2 chek ma self,how da hell can i go c dat peng ting lookin lyk dis? So i opened ma wardrobe,it woz a sunny day so i took out sum shorrrrrrrrrt white rah rah skirt an a pink vest top. I gt out ma brand nu converses, dey wer white an folded dwn, on da insyd dey had pink swirlz. I completed ma outfit wit a pink nike wristband an ma white rosary bead. I looked in da mirror an fort 2 ma self ​'Oh Rasss' den I ran dwn stairs an told ma mum i wuld b goin 2 shanices yard an will b bck at around 11."

Yesterday, Stormzy's #Merky Books announced the news that Keisha The Sket was to be turned into a proper book which will be released in October, 16 years after its original, er, publication. Complete with essays from contemporary writers Candice Carty-Williams, Caleb Femi and Aniefiok Ekpoudom, the re-edition explores the cultural relevance of a story that captivated its young readers, particularly in Black British communities.
"Books weren't my thing and I struggled to find interest in magazines, but Keisha The Sket was different," remembers 26-year-old mega-fan Hannah. ​"It was so relatable it almost felt like I was having a chat with a friend via MSN and she was spilling all the tea."
Likewise, Rio, 25, fondly looks back on the drama of the on-screen, page-turning prose. Often, chapters would be serialised and shared over time, building suspense over what might happen in the next instalment of our Keisha's misadventures. ​"If you asked anyone from a London secondary school at the time, there would definitely be people who say they knew a girl like Keisha," she says. ​"We were so young, so there was a lot of intrigue as the story reflected the times we were growing up in." The themes of sex and relationships were new to Rio and her mates, and Keisha The Sket opened up a ​"fictional glimpse into situations we hadn't been exposed to".

For Lauren Rae, Keisha The Sket was a political force at a time when there was a distinct lack of Black British authors. ​"I've long said that there have never been enough Black British stories on the market, and certainly none like this," she says. "[For those who haven't read it,] I would describe it as early-2000s teenhood personified, and maybe a little exaggerated for extra oomph."
Both a memorable moment in a teenhood timewarp and a pivotal turning point for London's Black British communities, the welcome return of Keisha The Sket has excited, united and rebirthed a generation of readers who were gripped by the tale of a ​"top sket" – one with ambition, drive and feistiness. For many, Keisha is like an old friend.
"[If I could speak to Keisha now] I'd say," I hope you're good, girl," says Rio. As for Hannah? Some words of wisdom: ​"What is going on with you and your friend? Stop all of that before it gets wild. That gun is going to seriously mess with your PH levels."
Alrite, c u in October. x


More like this