Artist Lakwena captures London in technicolour

Best known for her neon murals, the Hackney-based painter has paired up with Beefeater Gin to design a bottle celebrating London's unique sense of optimism.
When you're crammed onto the tube with the kind of space that would make even sardines feel claustrophobic, hurtling from crumbling flat to office hustle, it's sometimes difficult to remember you love London. But there's a reason so many of us stay put, right? The unrivalled energy, the underground scenes, the madcap art galleries, the proper boozers, the something-on-every-night schedule.
If there's a champion of the capital's unique verve, it's Beefeater Gin. After all, many of us are at our happiest sipping on a G&T and Beefeater's gin is especially steeped in the history of the city. Still made in its Kennington distillery, Beefeater's been decorated with numerous awards over the decades, earning the flex of being the World's Most Awarded Gin. Now, it's gone for a spot of redecoration, teaming up with painter and installation artist Lakwena for a limited edition redesign of its Beefeater London Dry label.
Seeing myths, cultural values and commercial messages through the prism of an ecstatic rainbow palette, Lakwena's art often celebrates Black joy and is as mood-boosting as it is thought-provoking. Her work has been exhibited across the world, a testament to its ability to speak to everyone; but as a Londoner, the city is a key part of her practice, her art rooted in the capital's perfect mix of art, music, culture and fashion.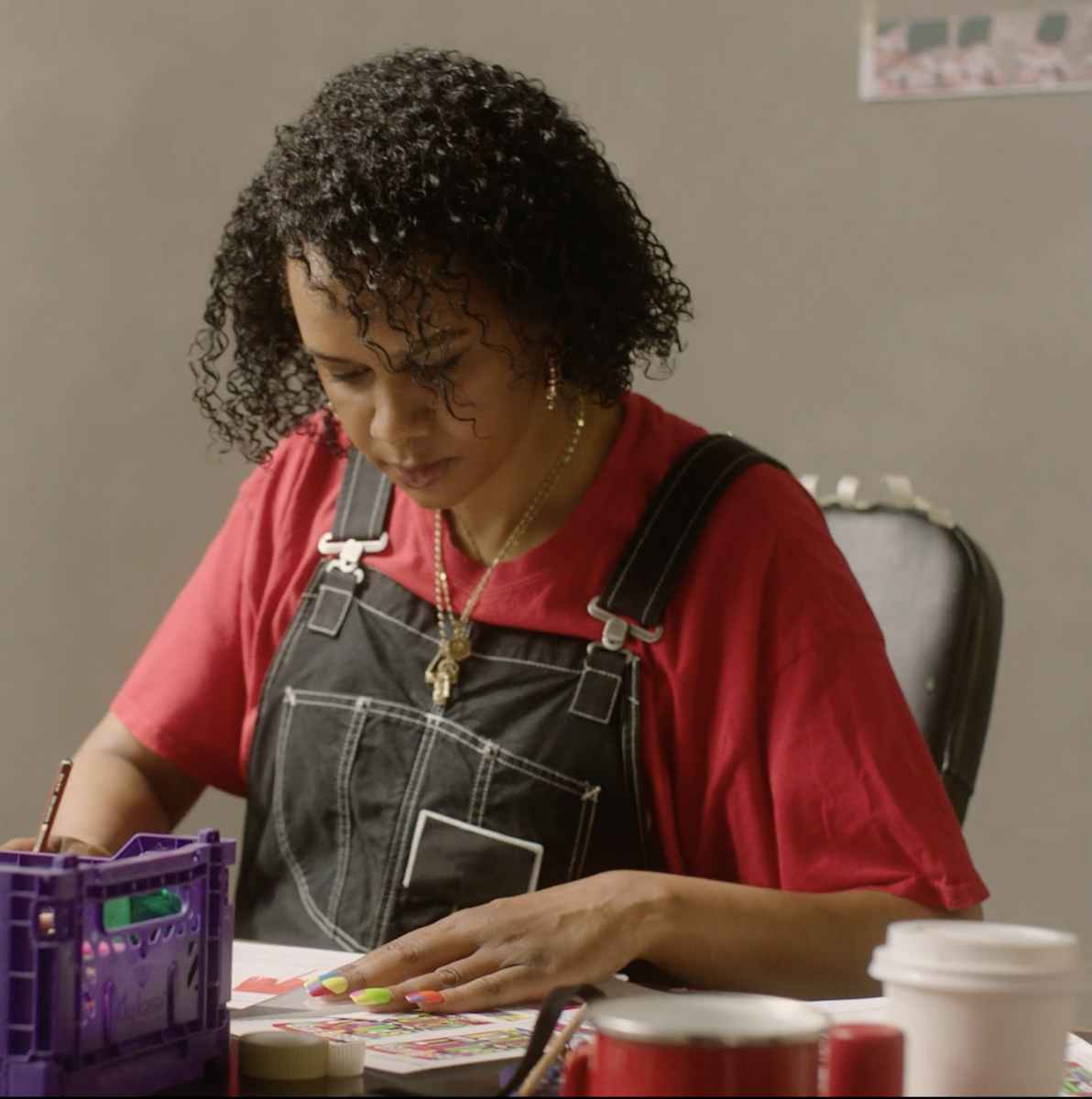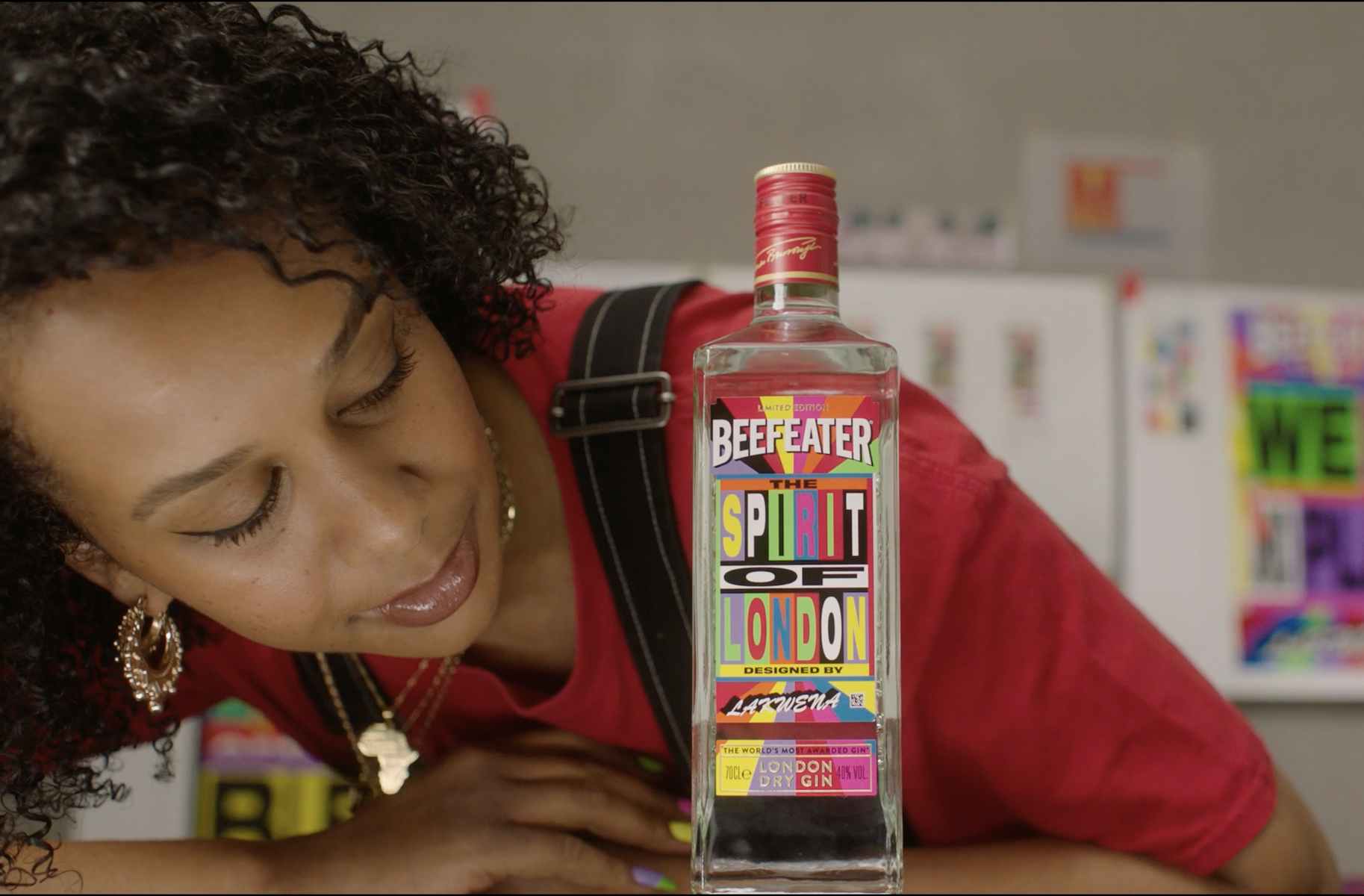 "To me the spirit of London is about this mix of people," Lakwena says in a Beefeater video which sees her unveil the new bottle. ​"It's a very significant city, and I think it definitely has inspired what I do." For the project, the brand encouraged the artist to distill the city's spirit into a single design, drawing on the brand's strong history. "[I wanted] to visualise what London is to me and I was thinking about Beefeater as this iconic part of the history of London," she says.
For Lakwena, the city's essence boils down to its plurality of people and places. The label design – popping with her trademark technicoloured palette and urgent typography – fizzes with the energy of contrast. ​"I think that the mixture of histories and all the different types of people are right next to each other is really interesting," she says. ​"You turn a corner, and suddenly you'll find this little green oasis and somehow it kind of works."

To celebrate the launch of their new bottle, Beefeater is opening a pop-up gallery in Shoreditch on Friday 7th and Saturday 8th of October. Curated by Lakwena and featuring nine creatives who embody The Spirit of London, the free event will showcase work from different disciplines including art, dance, photography and more. Plus, there'll be Beefeater's classic G&Ts available for visitors to sip on while they soak it all up.
The Spirit of London gallery event will take place at 133 Bethnal Green Road, E2 7DG on Friday 7th October: 16:00 — 21:00 and Saturday 8th October: 14:00 — 20:00. Get your free ticket here.