Dive into Layla Andrews' new exhibition at Brixton Village

A Fish Without A Bicycle brings together the work of seven female artists alongside Andrews' own larger-than-life sculptures.

"Being able to curate a show celebrating the artwork of brilliant women, and in a space that felt inclusive and brings people together, is fantastic," artist Layla Andrews says of her new exhibition, A Fish Without A Bicycle.

Opening today in an unoccupied unit in South London's Brixton Village, Andrews tell us: ​"It's been so uplifting working with artists whose work I love, and the process has felt really natural."
Just in time for International Women's Day, the 24-year-old has curated the works of seven female sculptors, painters, photographers and collage artists, alongside her own larger-than-life sculptures of crustaceans. Raised in Hampshire by her mum and grandmother, Andrews is completely self-taught, having made a name for herself by putting on small exhibitions around London. Now, she's paying her knowledge forward.
"I've been incredibly lucky to feature [these women's] works," she continues. ​"Some of them are artists I've admired for years, others are ones I've been lucky to work and collaborate with previously. One of them I met in Brixton Village a few months ago – we complimented each other's outfits and then discovered each other's art!"
Although Andrews is best-known for her richly coloured, abstract oil paintings of warm domestic scenes, portraits and even stylish crocodiles, she took a bit of a different approach for A Fish Without A Bicycle, going down the sculpture route instead – specifically, massive sculptures of maritime creatures.
"It's very exciting to have the space to physically create something large-scale that I'd usually capture with a painting," she says. ​"I think these are the largest creations I've ever made. The pieces are named after female family members who I credit for my success."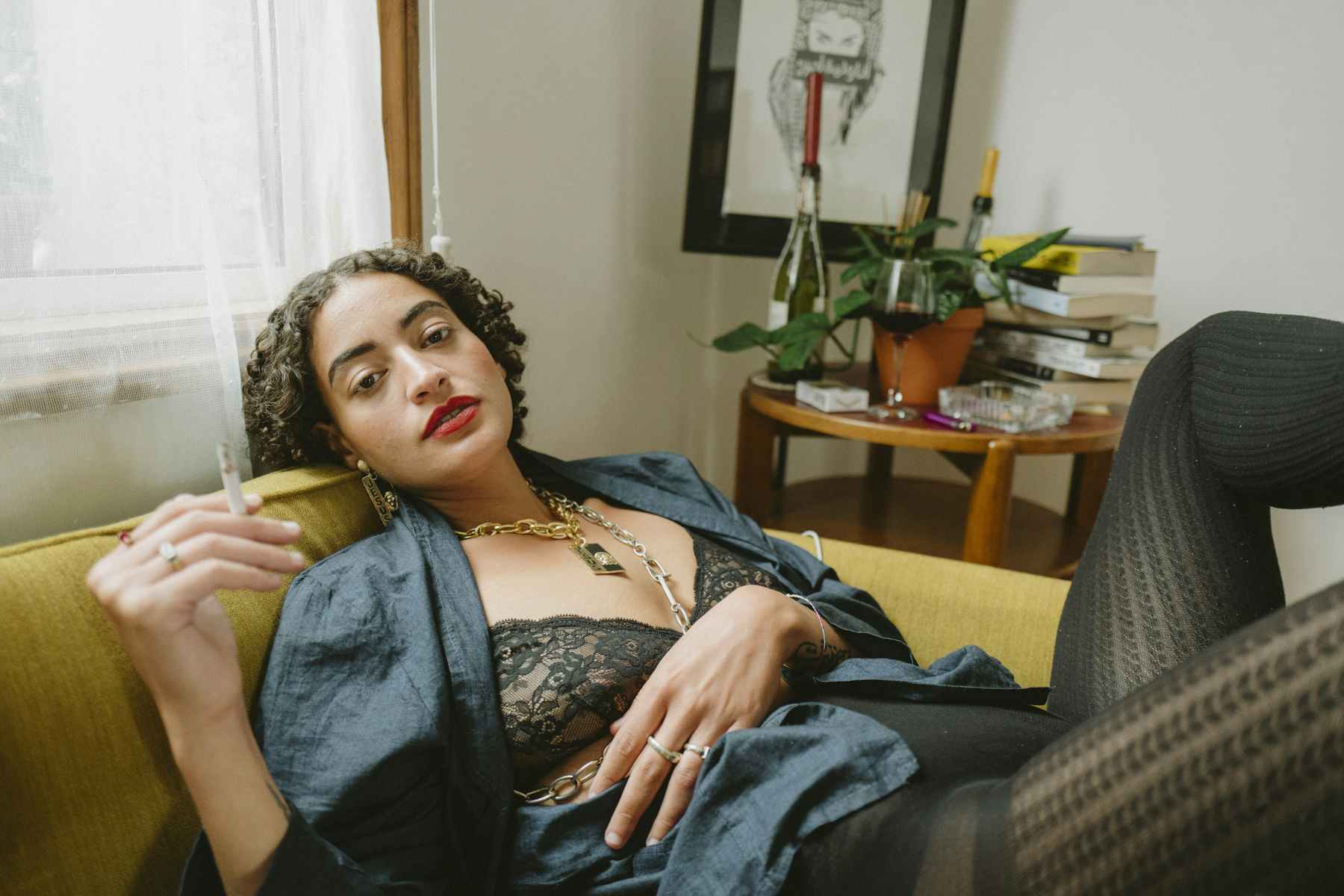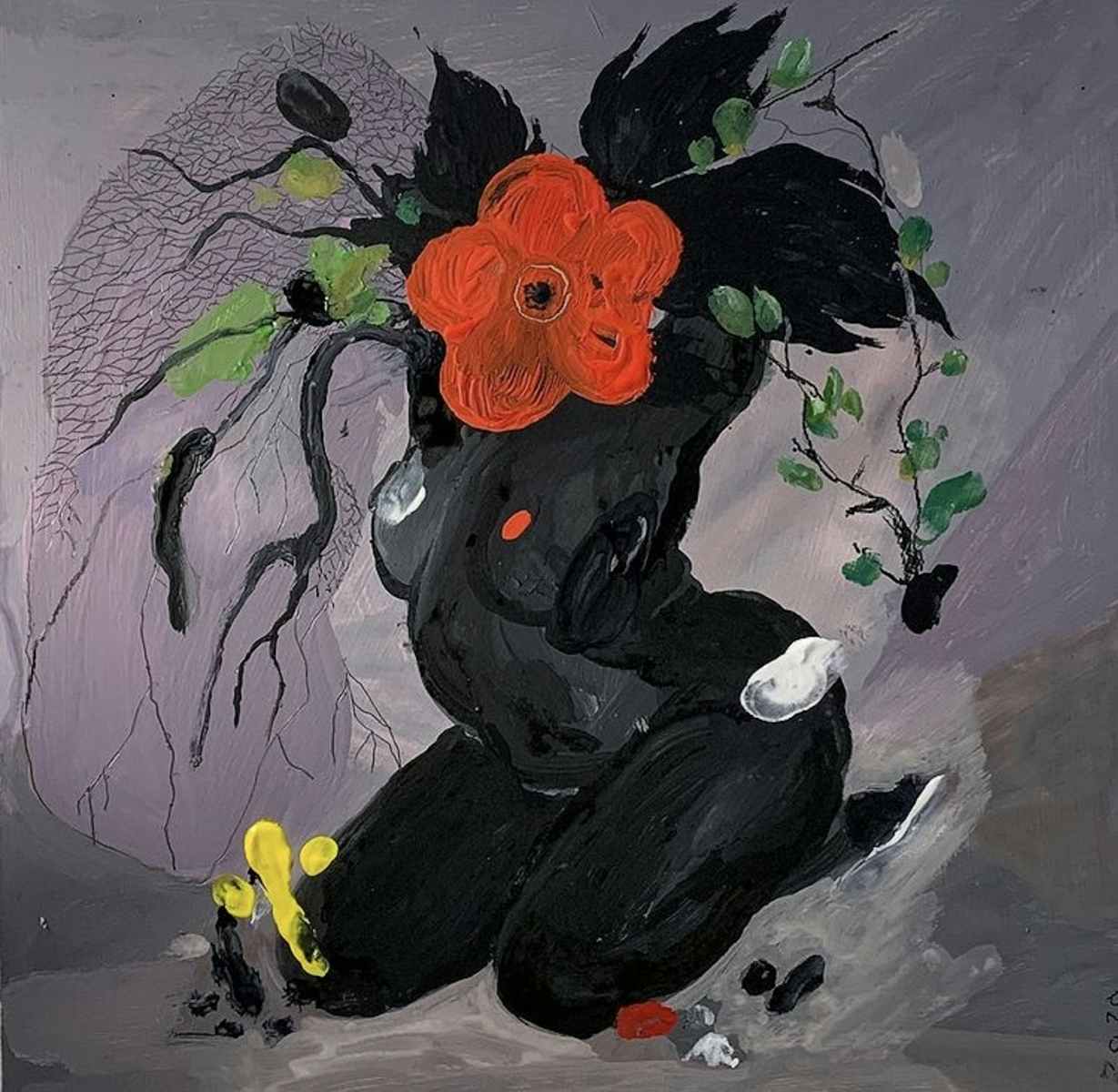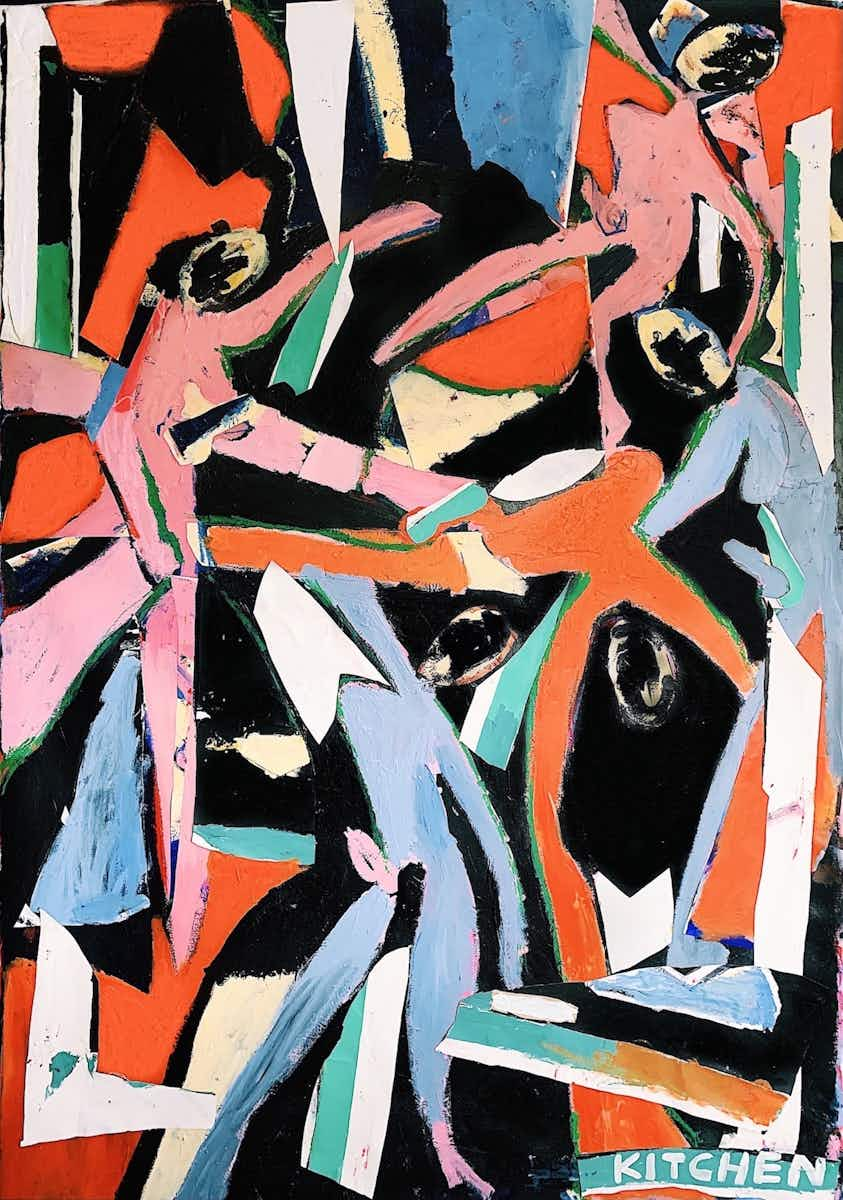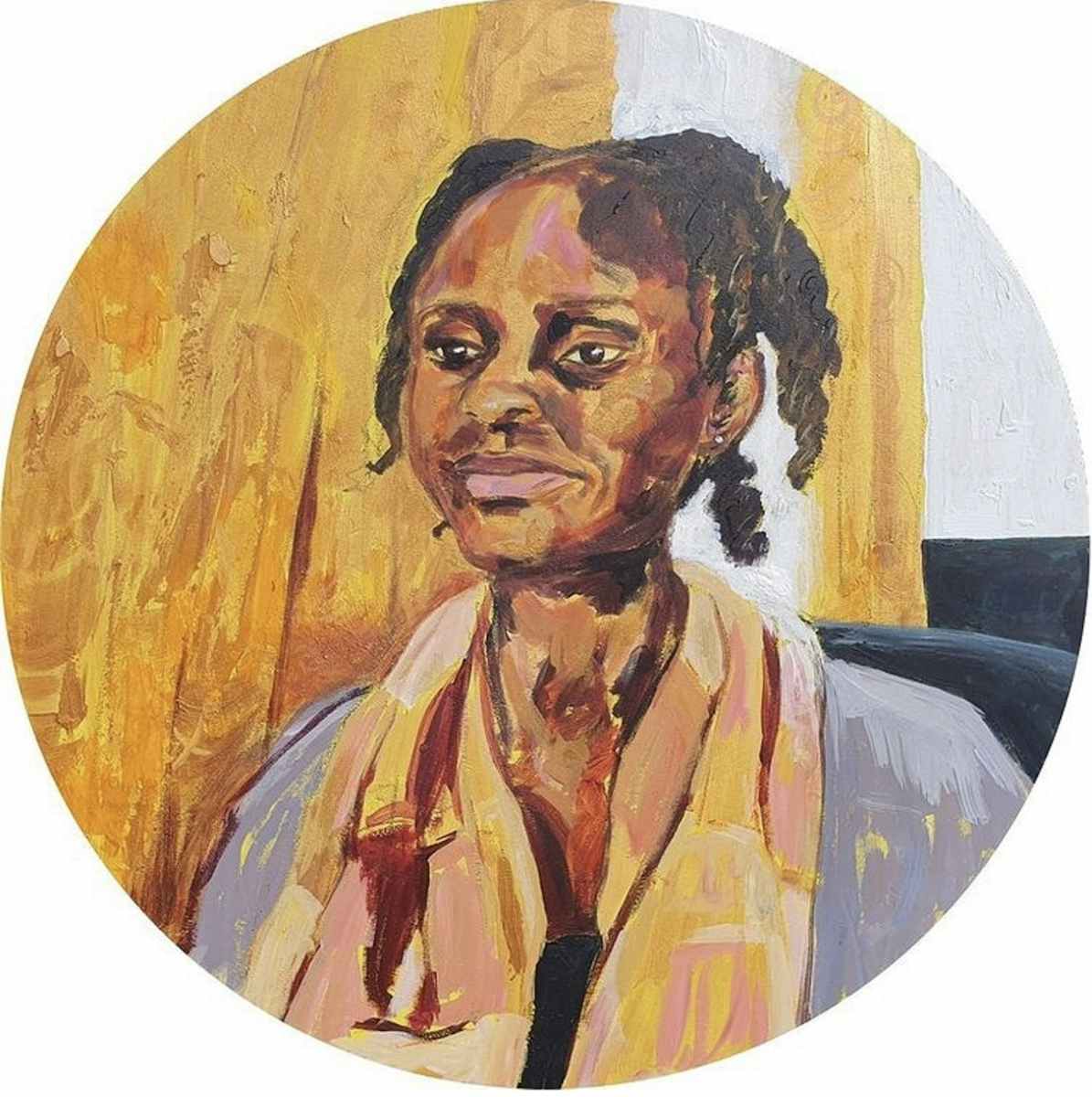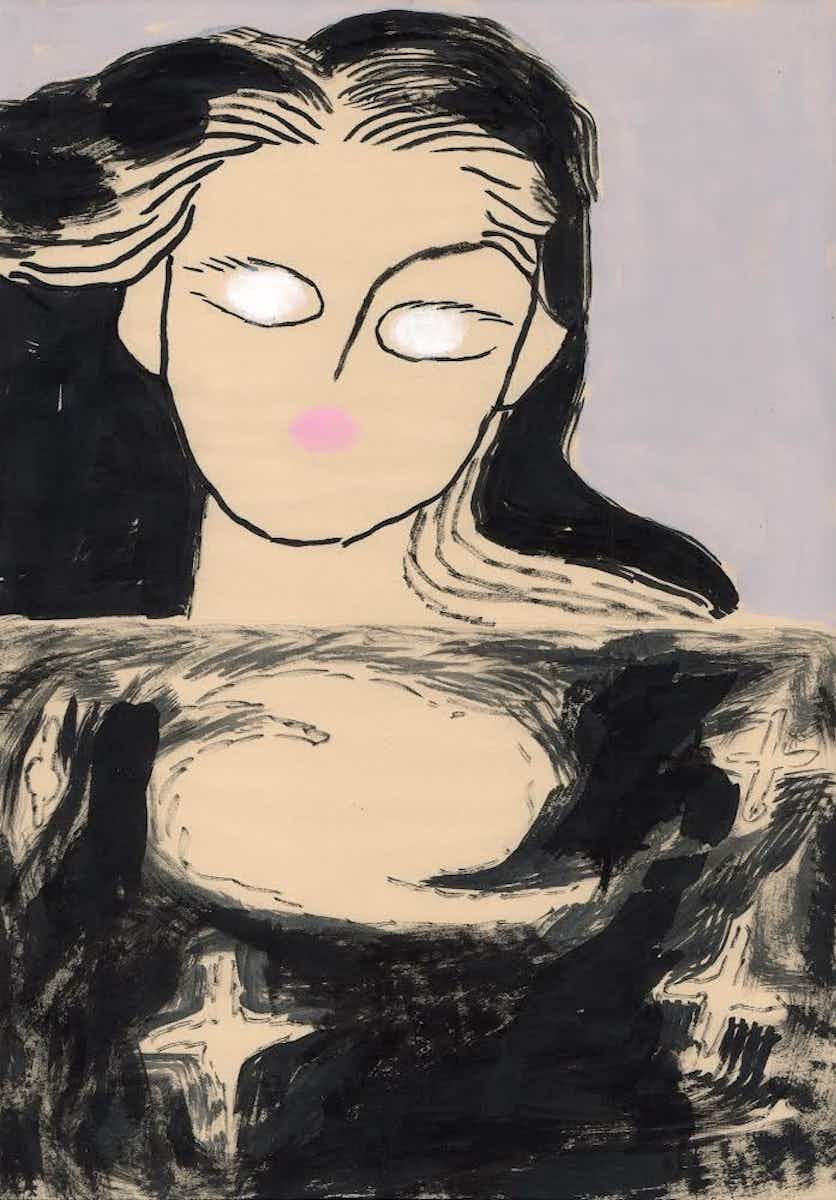 Female empowerment forms the backbone of Andrews' exhibition, its title deriving from the saying ​"a woman needs a man like a fish needs a bicycle".
"A woman can live a complete, happy and successful life without a man," she says. ​"Having been brought up by only women, this has always rung true for me."
Similarly to the bond Andrews shares with her family, female friendships are instrumental to her artistic practice: ​"Both the female friendships within my close knit, matriarchal family as well as my wonderful friends have helped me so much in my career," she continues. ​"I'm incredibly grateful."
Most importantly, though, Andrews is committed to breaking down the elitist barriers that are so prevalent in the contemporary art scene. Exhibiting the works of Jo Kitchen, Louisa Tratalos, Gayle Ebose, Imogen Allen, Charlotte Mei, Melissa Kitty Jarram and Sheila Maurice-Grey in Brixton Village felt like the best way to make them accessible to all.
"The art world needs to strive for better inclusivity and break away from conventional norms," Andrews says. ​"There are so many empty spaces around London that could be utilised by artists to showcase or create in. I really hope that creating a pop-up show in an unoccupied space encourages communities and landlords to open [them] up to other artists.
"When you give people the space, opportunities and resources, it's amazing what can be achieved."

A Fish Without A Bicycle is open from 9th-12th March at 14E Market Row, Brixton Village. Click here for free tickets.

More like this