Les Misérables: a different kind of French revolution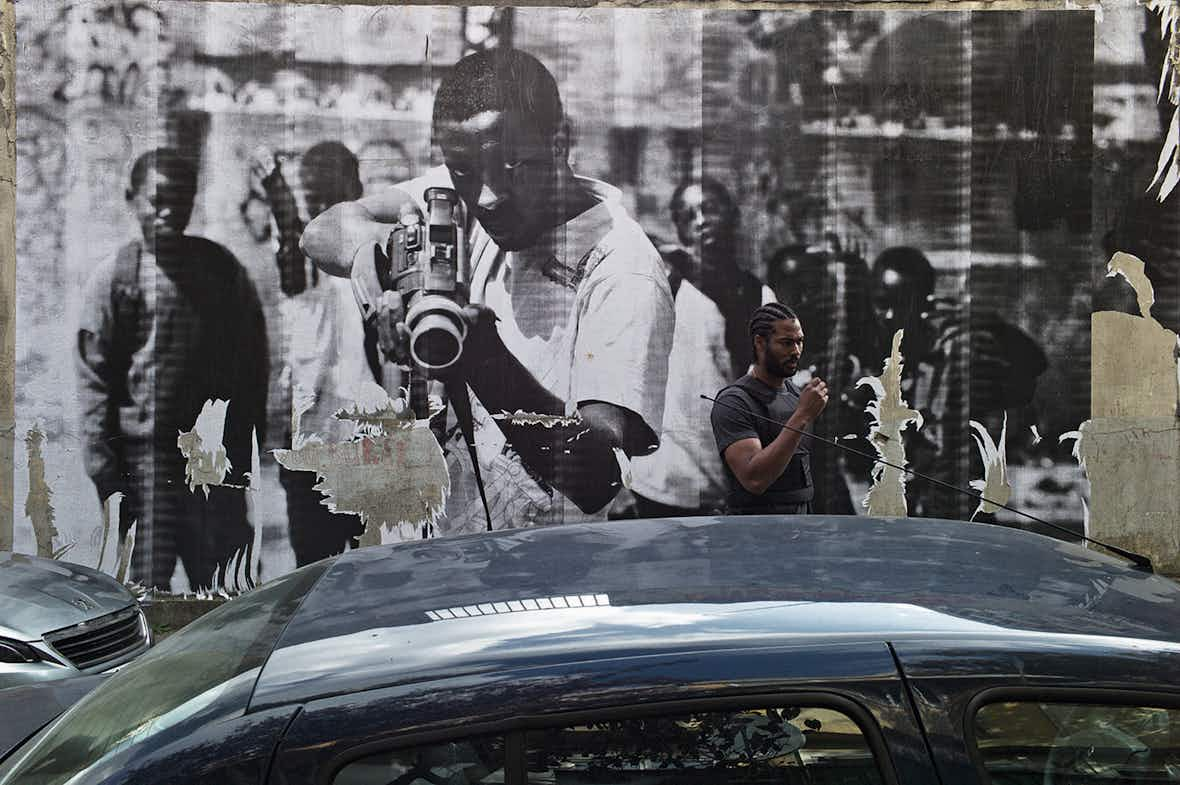 The Oscar-nominated film that's the new La Haine – but also, explains its director, so much more.
No, this is not the one about dirt-faced revolutionaries on barricades made of furniture. The opening scene of this very contemporary, very now story called Les Misérables shows throngs of people spilling onto the streets of Paris, celebrating France's 2018 World Cup victory against Croatia. The crowds are diverse yet united in their passion for the victorious les bleus.
It's the last bit of unalloyed joy in a film about police violence, racism and racial tension in the deprived eastern banlieue of Montfermeil. It happens to be the setting of the Thénardiers' Inn in Victor Hugo's 1862 novel Les Misérables (which inspired the stage musical and subsequent film), hence this new film's title. But for first-time feature director Ladj Ly, those scenes of communal joy had to be his opener.
"I wanted to capture that feeling because I was there two years ago – and at that moment everybody was French," he explains. ​"Yet the very next day that feeling had all evaporated."
Nominated for both a Golden Globe and an Oscar – and born out of Ly's acclaimed 16-minute 2017 short film of the same name – Les Misérables follows a series of interlocking characters over two days in the heart of Montfermeil's Les Bosquets housing estate. The action is mostly seen through the lens of three members of the police Anti-Crime Squad, who drive around in a grey Peugeot aggravating residents and frisking teens for drugs at bus stops.
At base, then, the film highlights the power disparity and constant clashes between law enforcement and those living under it. But one of the things that elevate this Les Mis way above the usual feds v. youth narrative – and sets it apart from quick and easy comparisons with Mathieu Kassovitz's similarly-set 1995 masterpiece La Haine – is the richness of the characterisation. These range from a kebab shop-owning, reformed jihadi who commands respect from the community's trigger-happy gang members, to a circus run by gypsy travellers who are on the trail of the thieves who've stolen one of their lion cubs. And in between are local residents who are simply trying to live the best life they can amidst deprivation, harassment and constant stress.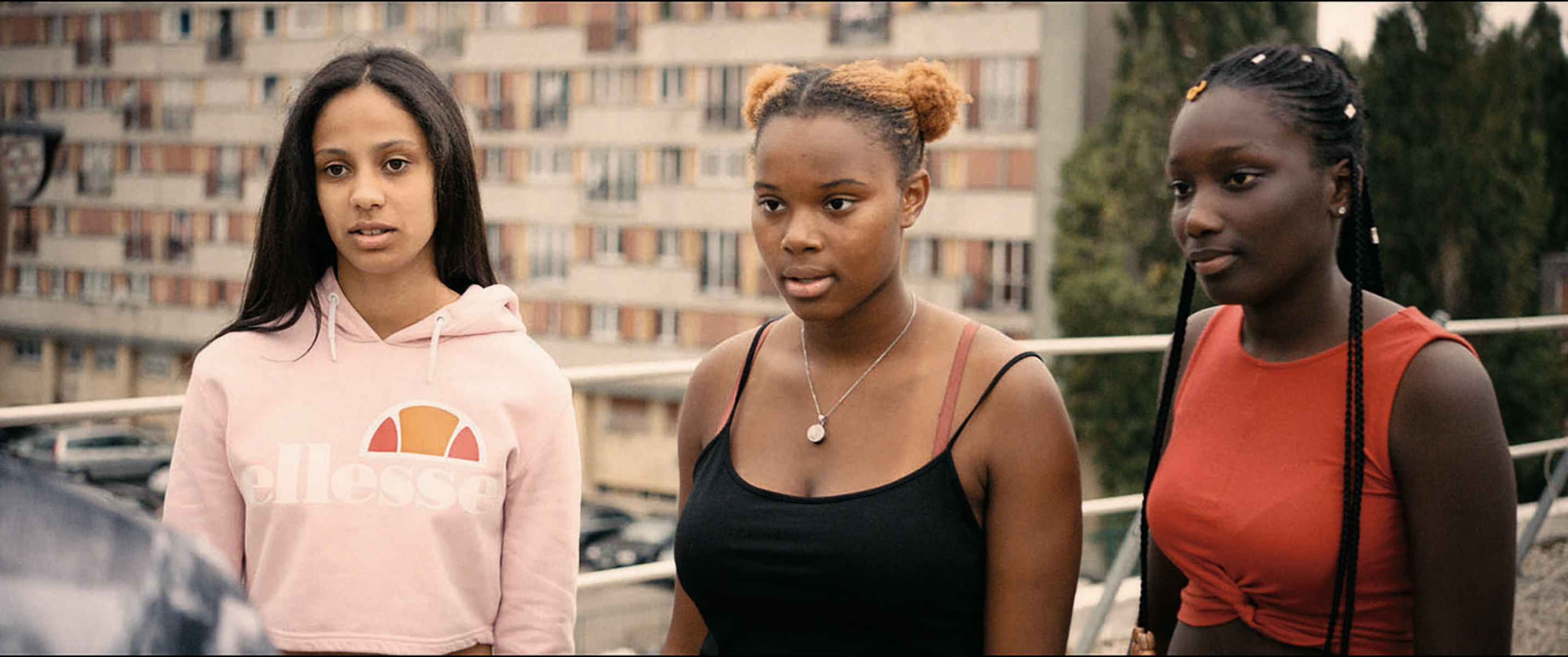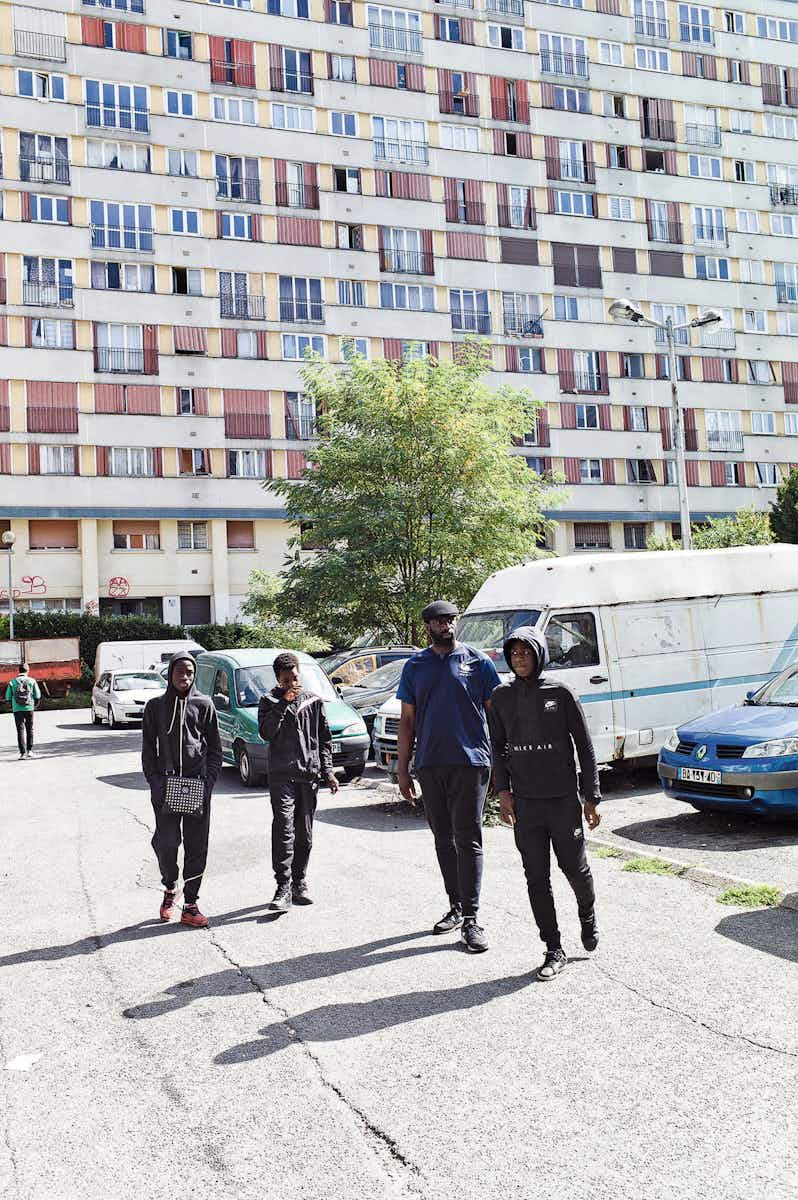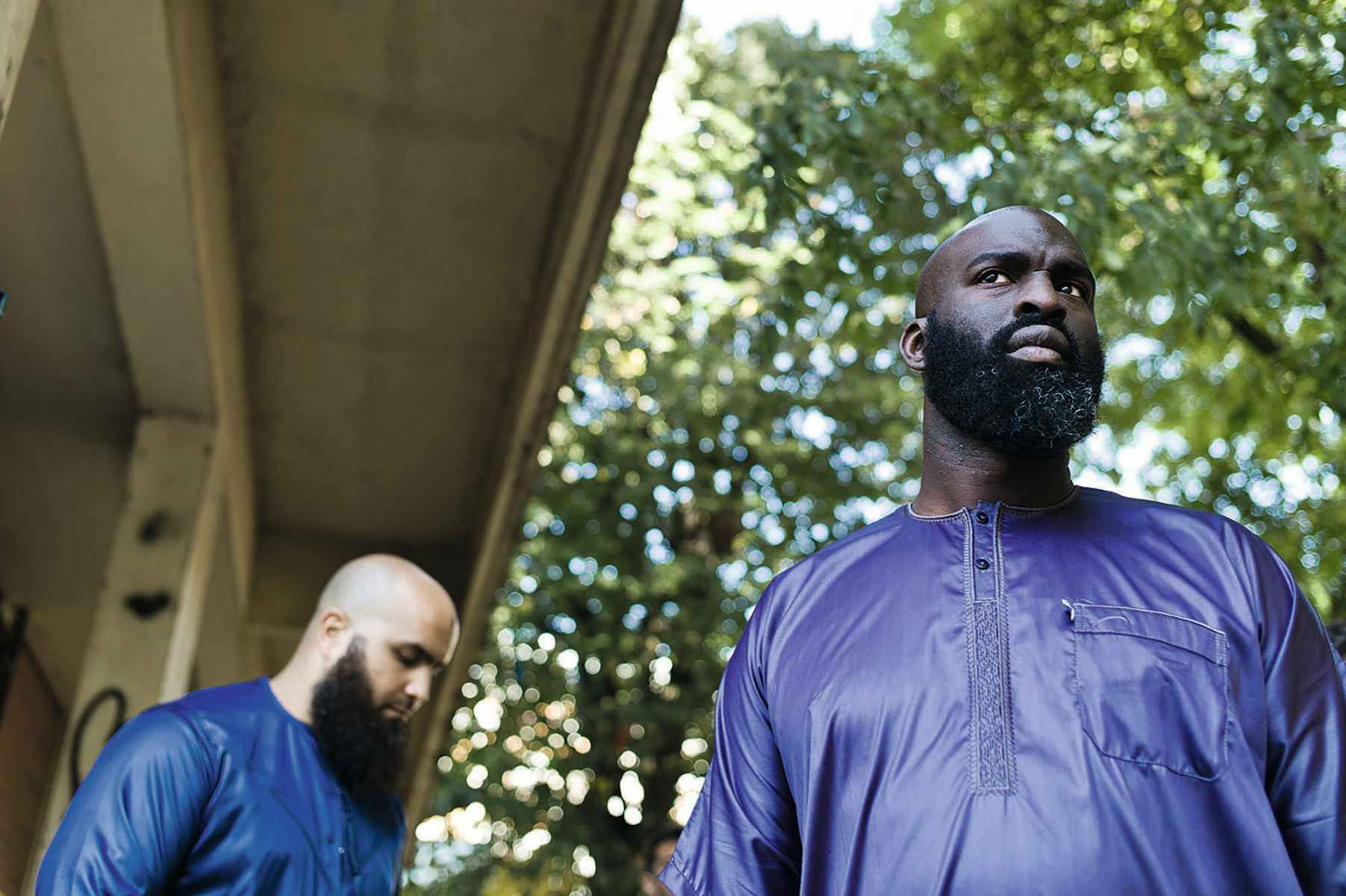 It's a narrative summarised by the film's ending quote taken, aptly enough, from Hugo's novel: ​"There are no bad plants or bad men; there are only bad cultivators."
As Ly points out with no little anger and frustration, ​"this is a situation that's been going on for 30 years" – in communities away from Paris's ritzy, fashionable, historic centre. ​"I'm a messenger to show people what's really happening, and it's up to politicians to sort out the problems they are shown. Even the biggest bastard in the world has a shred of humanity, but it's society's ills that exaggerate and allow them to grow."
The film has had a huge impact in its home country, with multiple French government ministers having reportedly watched it. President Emmanuel Macron even invited Ly to screen the film in parliament – an offer the filmmaker happily turned down.
"Instead I invited him to come to Les Bosquets to watch it. He also turned it down. I guess he was afraid," the director shrugs. ​"Or busy."
What makes Les Misérables so compelling is the authenticity embedded in its heart. These are stories, and communities, that Ly knows inside out – he's been filming the neighbourhood for over 10 years, and still lives there. And its relevance clearly resonates beyond France. The night before our interview, at the film's first UK industry screening, Giggs was in attendance. The rapper loved the film so much that he took Ly on a night out to celeb hotspot Tape.
Still, all the acclaim hasn't stopped Ly from pursuing his cinematic raison d'être: to support and uplift his community. Unsurprisingly, given his film's awards season triumphs – including a Jury Prize win at Cannes 2019 – the director has had multiple offers to direct multi-million dollar movies.
As he did with his president, he's turned them all down, remaining focused on his grands projets: to make two prequels to Les Misérables.
"I want to make real, lasting change," Ladj Ly states firmly. ​"And then," he smiles, ​"I can make my millions."
Les Misérables is released in UK and Irish cinemas from 4th September

More like this