Can we watch Love Island with a clear conscience?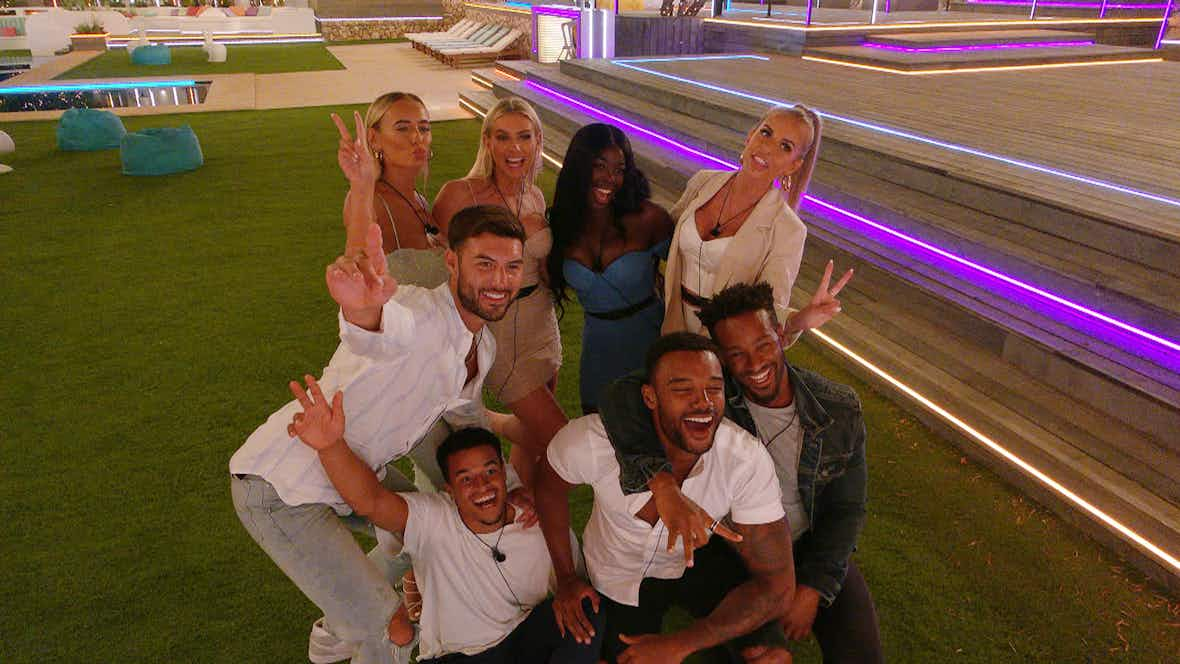 The vibes are off and the producers' tactics are questionable, but we still can't look away. As the 2021 series comes to a close, Paula Akpan asks whether it's possible to ethically enjoy Love Island.
Today marks the last day of Love Island 2021, with the live final slowly creeping towards us. That means we've spent the best part of two months in front of the TV every evening, but it's perhaps best if we don't dwell on that too much. What we cannot ignore, however, is that this latest series of Love Island has incurred the highest number of Ofcom complaints in the show's six-year history.

A colossal 33,500+ complaints have been made to broadcast watchdog Ofcom since the series kicked off this summer. It's a stark increase since last year's winter series (1,125 complaints) and the 2019 season (2,837). It would appear that the tide is turning against one of ITV's flagship shows, no doubt as a result of the deaths by suicide of previous host Caroline Flack and former Islanders, Sophie Gradon and Mike Thalassitis.

After Caroline's passing last year, I took a break from watching what continues to be touted as the ​"nation's hottest show". I struggled to watch an irreverent show about love and connections when the cost had clearly been too high for those who had worked on it. A pandemic, boredom and duty-of-care assurances from ITV convinced me to give the 2021 series a chance. But judging by the volume of complaints, distance from the show didn't make the heart grow fonder for many. Consideration for the contestants' wellbeing is still nowhere near good enough.
It begs the question: what do we, as viewers, want from a show like Love Island? We relish in the drama incurred by Casa Amor, the new bombshell extravaganza. We enjoy the guilty pleasure of knowing dalliances ahead of the contestants themselves. We watch with bated breath as said dalliances are yanked into the harsh light of day. Yet we don't want these scenes to play out in ways that make us uncomfortable, nor do we want it to compromise the wellbeing of contestants. The figures of Sophie, Mike and Caroline rightfully cast a shadow over proceedings, reminding us that, yes, this is entertainment, but these are all real people who have been shot to national visibility and scrutiny in a matter of weeks, their lives irrevocably changed.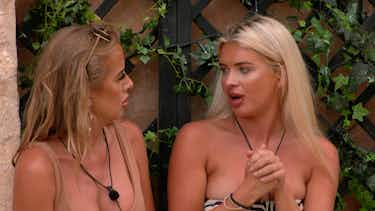 Love Island's fourth wall has been punctured. We, the viewers, always knew that the format was highly tinkered with, but, of late, we've felt that the show's producers have manipulated both the audience and contestants in unsettling ways, such as the Casa Amor postcard that caused drama a few weeks ago.

The show's popularity also means that Islanders are increasingly mindful of – and have made on-screen references to – being on a TV show and playing up for the cameras. And both viewers and contestants are now overwhelmingly aware of the Islander-to-influencer pipeline, with a slew of lucrative contracts and campaigns awaiting the contestants once they step foot back in the UK, whether they win the £50,000 prize or not. The mechanisms of the reality show have never been more apparent.

This year's contestants are said to have received psychological support, detailed conversations about the impact of participation and an aftercare package, as well training for social media, handling potential negativity and managing finances. However, these methods feel akin to placing a plaster over a gaping, exposed wound. ITV attempts to stave off the inevitable: viewers realising that this ​"feel good" tropical oasis no longer actually feels all that good.
Just as there's no such thing as ethical capitalism, it simply doesn't feel possible to ethically consume a show that is predicated on building and, more importantly, fracturing relationships. It's a difficult thing to admit to myself, especially as I thoroughly enjoy watching the show alongside the sharp, snappy wit of Black Twitter. But am I actually enjoying Love Island or is it simply a way to feel connected to other people, after an 18-month stretch of isolation and uncertainty?

Despite the five-figure Ofcom complaints, another series is more than likely. Love Island is a dressed-up cash machine, having bagged ITV an eye-watering £73m from sponsorship deals this year, including a £50m partnership with takeaway giant Just Eat. No matter how many complaints are lodged against the show, the bottom line will always be that it brings in big money.
Will I be watching the next season? While I'm leaning towards opting out, I'm still not sure. The waters surrounding this paradisal island have become increasingly murky, with no sign of clearing anytime soon. What I do know, however, is that Love Island is approaching its own relationship test with the public. This time, it's make or break.

More like this