Luka Sabbat ​

"

does a lot of things"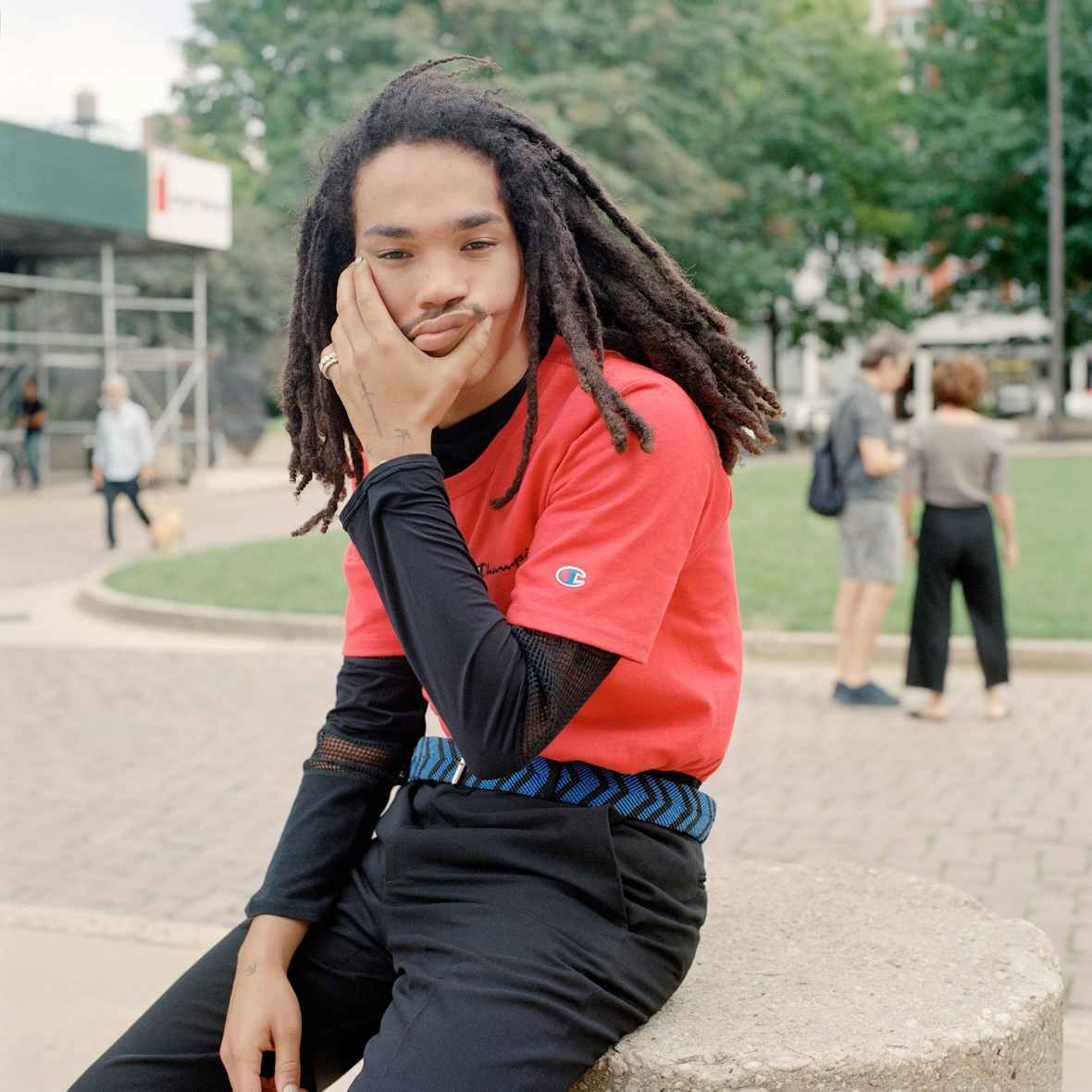 The model-turned-actor, recently appeared in Jim Jarmusch's zom-com, has walked for Yeezy and has "a really sick idea for a cutlery set".
Luka Sabbat is ready for his interview, and he wants you to know it. When I arrive at the Mercer Hotel in New York to meet the 21-year-old, self-described ​"young creative entrepreneur", he is wearing a black Champion hoodie with the words ​"INTERVIEW GUY" scrawled in Wite-Out across the chest.
It's a clever gesture aimed as much at me as it is aimed at the reader: an acknowledgement of our gazes that Sabbat practically dares me to include in my write-up. All interview subjects are aware they're being looked at; Sabbat looks back, breaks the fourth wall, and does it only with Wite-Out and an implied wink.
This sort of media savvy has made Sabbat an in-demand name as a model, influencer, artist, and Gen Z it-person. To wit, he currently has two million followers on Instagram, his feed rich with brand deals and sponsored content, he models for the likes of Adidas, Calvin Klein, and Tommy Hilfiger, has a recurring role on the Freeform sitcom Grown-ish, and recently appeared in The Dead Don't Die, Jim Jarmusch's zombie comedy. His resume, so plainly stated, cannot adequately encompass his outsized ​"cool", his proximity to stars like Kanye West, his connection to Kourtney Kardashian (19 years his senior, whom he was ​"definitely not dating") and his friendship with Chloë Sevigny (23 years his senior, who he was rumoured to be dating).
Sabbat's career seems to have happened mostly in reverse, with fame coming first and at an early age. Signed to Re:Quest Model Management at the age of 15 after the firm's owner spotted him on the street, Sabbat quickly secured appearances in ad campaigns before landing a major cameo in Kanye West's star-studded Yeezy Season 1 debut. In 2015, Complex dubbed him ​"the internet's coolest teenager", and he has since gone on to launch art collective Hot Mess, design jewellery, and produce a film.
It's a lot to take on, so when I meet him, I ask what his average day looks like. ​"I work most of every day," he says. ​"Like, today I'm doing a million things, and tomorrow I have to do a million things, and yesterday I was doing a million things… It depends on what my job is that day. I'm a pretty versatile person that kind of does a lot of things."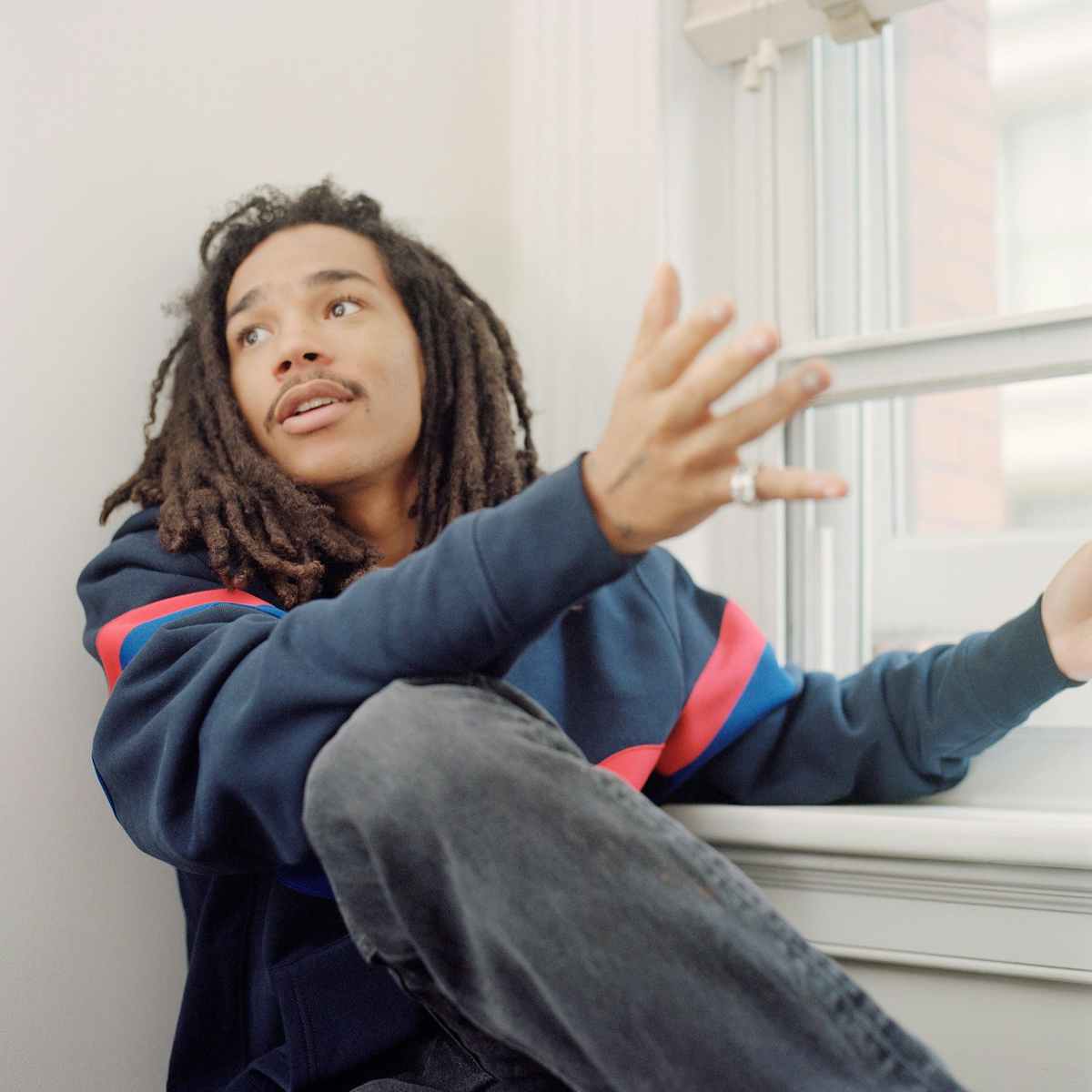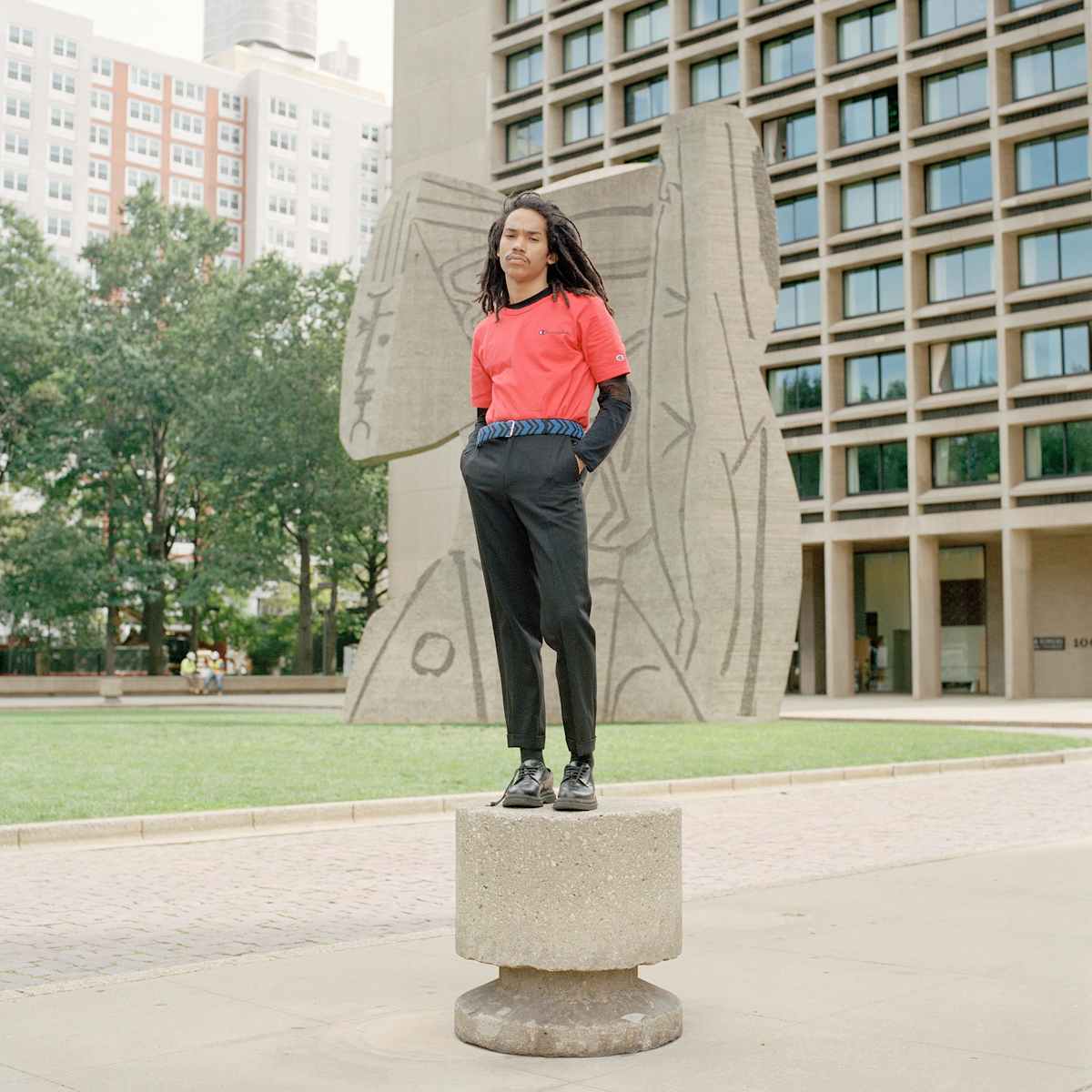 His description is like the Wite-Out on his hoodie: opaque. Sabbat's ability, however, to glibly answer questions with non-answers, to appear effortlessly mysterious and mysteriously effortless, is part of his media appeal, and something he's spent his life perfecting. His father, Clark Sabbat, is himself a fashion designer, and his mother, Jessica Romer, worked for years in fashion production. Having grown up straddling the fashion worlds of Paris and New York, and having started modelling as a young teenager, he knows when the spotlight is on and how to have some fun with it.
Cultivating the appearance of effortlessness takes work, however, and Sabbat is quick to remind me of this. ​"You'll see a picture, but somebody had to make that picture," he explains, ashing a cigarette into a glass that used to be full of orange juice. ​"Like edit. There's steps to getting there. I feel like now the steps are invisible… There's so many things and so much time and energy that's put into stuff to get from point A to point B, but most people don't think so."
When we talk, ​"point B" just so happens to be a partnership with Champion for the brand's 100th year anniversary, the theme of which is teamwork. ​"Nobody's great on their own," says Sabbat, who designed a limited-edition line of apparel for the company that will drop later in November. He and Champion have also partnered with a charity called Art Start, which provides creative workshops and guidance for homeless kids. ​"Art Start is the definition of some New York shit," says Sabbat. ​"Young creatives trying to make shit, and Art Start tries to give them the platform to make stuff. And I'm all about making stuff."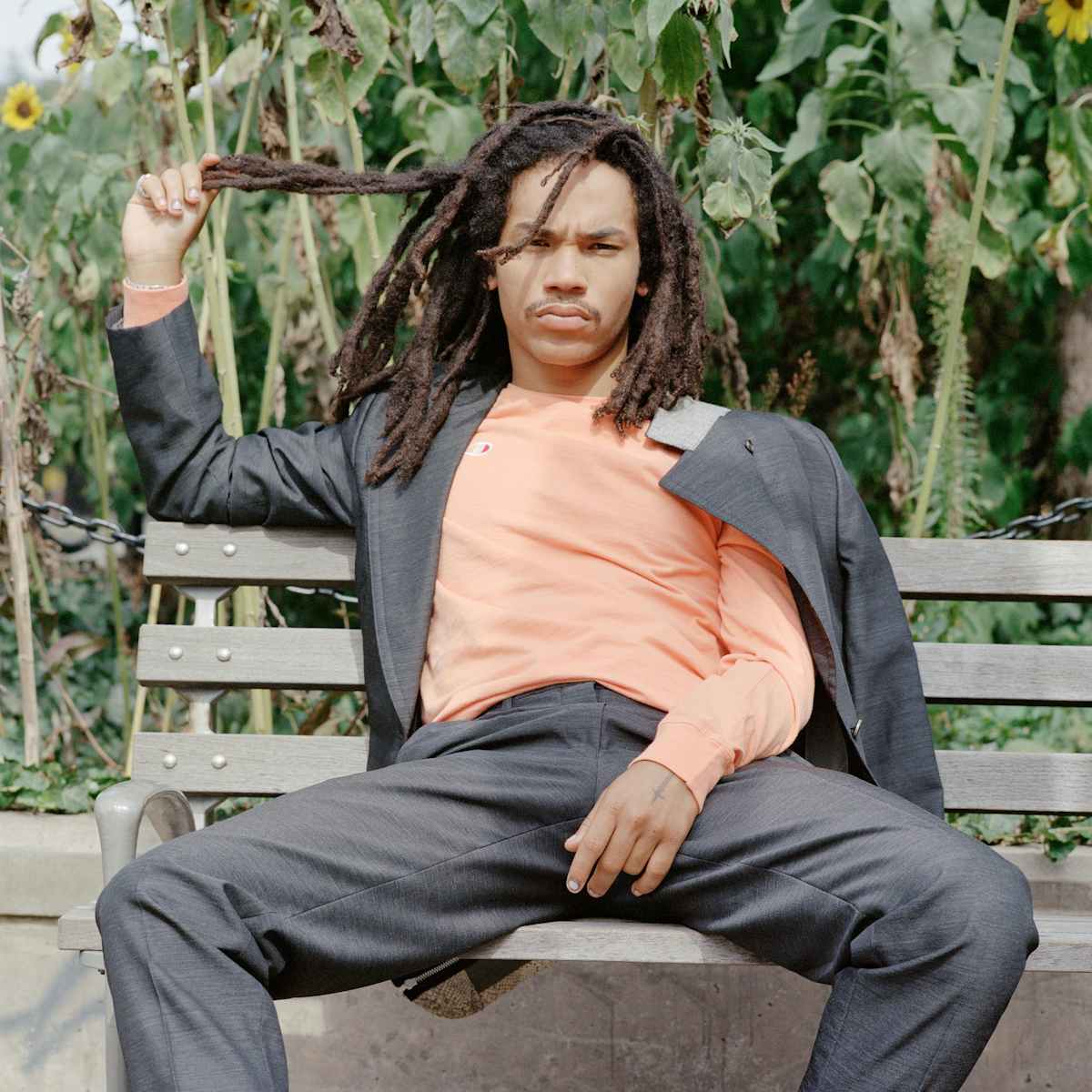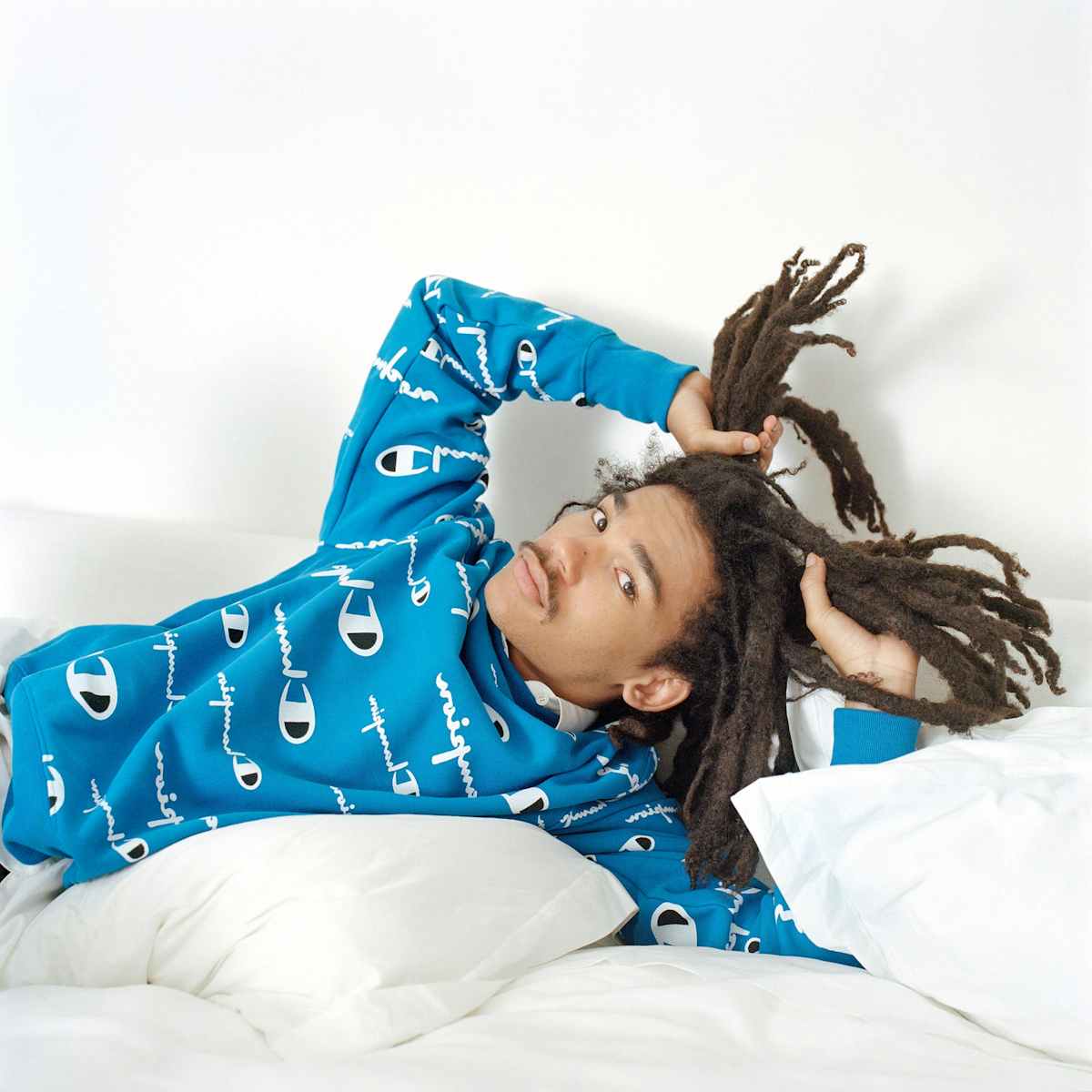 How does he do it all? It's about ​"using your brain," he says, referencing how people waste time mindlessly playing on their phones. ​"By using your brain, I just mean, like, you actually have to get stuff done and get things made." He tells me, for example, that he has ​"a really sick idea for a cutlery set". He knows someone who can make the plates and cups, but needs to find a guy for the flatware, because ​"what's that without the fucking knife, fork, and spoon?".
It's apparent why the word ​"multi-hyphenate" is so often used to describe Sabbat: there's really no other term to adequately describe what it is that he does. Perhaps what he does best, then, both as Luka Sabbat and as ​"INTERVIEW GUY," is to keep people guessing.

More like this