It's a fam­i­ly affair
It was dur­ing the ear­ly ​'90s, at a week­ly reg­gae night at House of Roots in Vaux­hall, that emerg­ing and for­mer Face pho­tog­ra­ph­er, Mark Alesky first came across Aba Shanti-I's now-leg­endary sound sys­tem sessions.
"I just real­ly liked the com­mu­ni­ty vibe that was there," Mark says.

Before the influx of phones and Insta­gram – this com­mu­ni­ty of Ras­tas and reg­gae-heads led Alesky to cap­ture a scene and moment in his­to­ry that no one else was.
"I was the only one in House of Roots with a cam­era," he says. ​"It's impor­tant to show the pos­i­tive impact, to get it out for peo­ple to see the past and to see how peo­ple inte­grat­ing works."
Uni­fi­ca­tion was key to the House of Roots nights. But Alesky, a white man hold­ing a cam­era, was scop­ing out a close-knit Ras­ta com­mu­ni­ty. So, how did the reg­u­lars feel about it?
"I didn't get my cam­era out for two weeks," he says. ​"As a white man walk­ing in with a cam­era, I did feel like they were think­ing ​'who do you think you are?', but very quick­ly you're wel­comed and then you're part of the crew."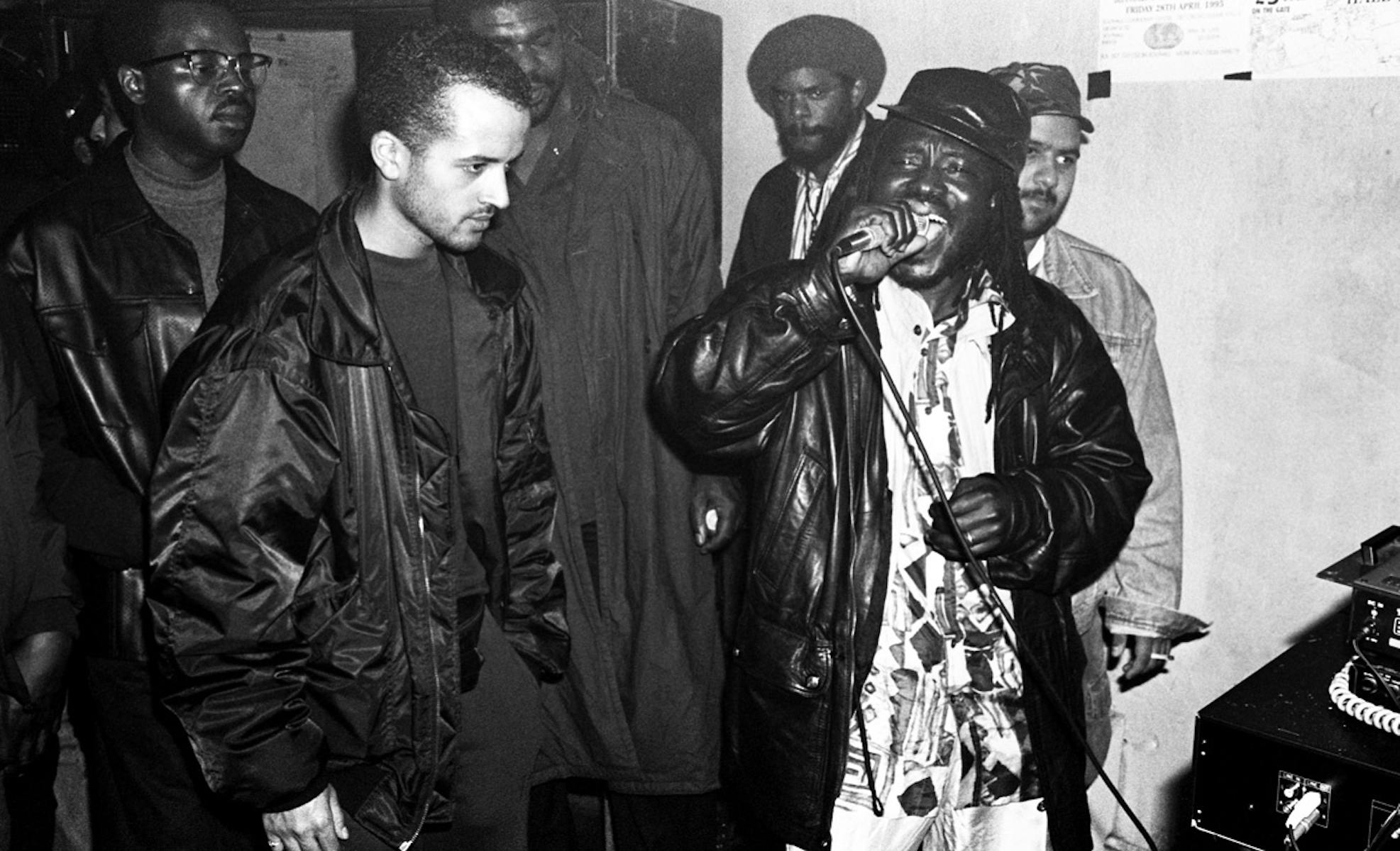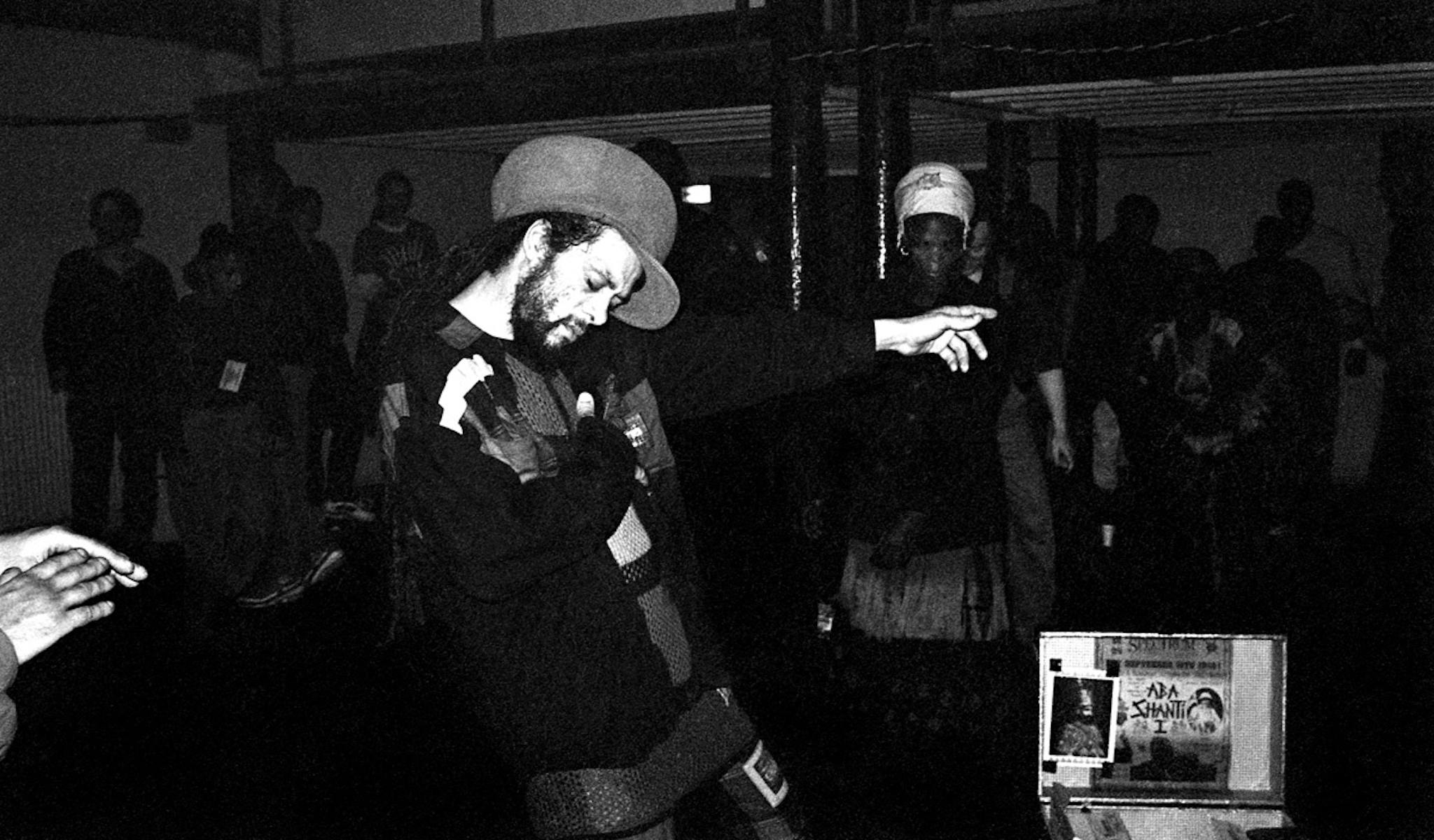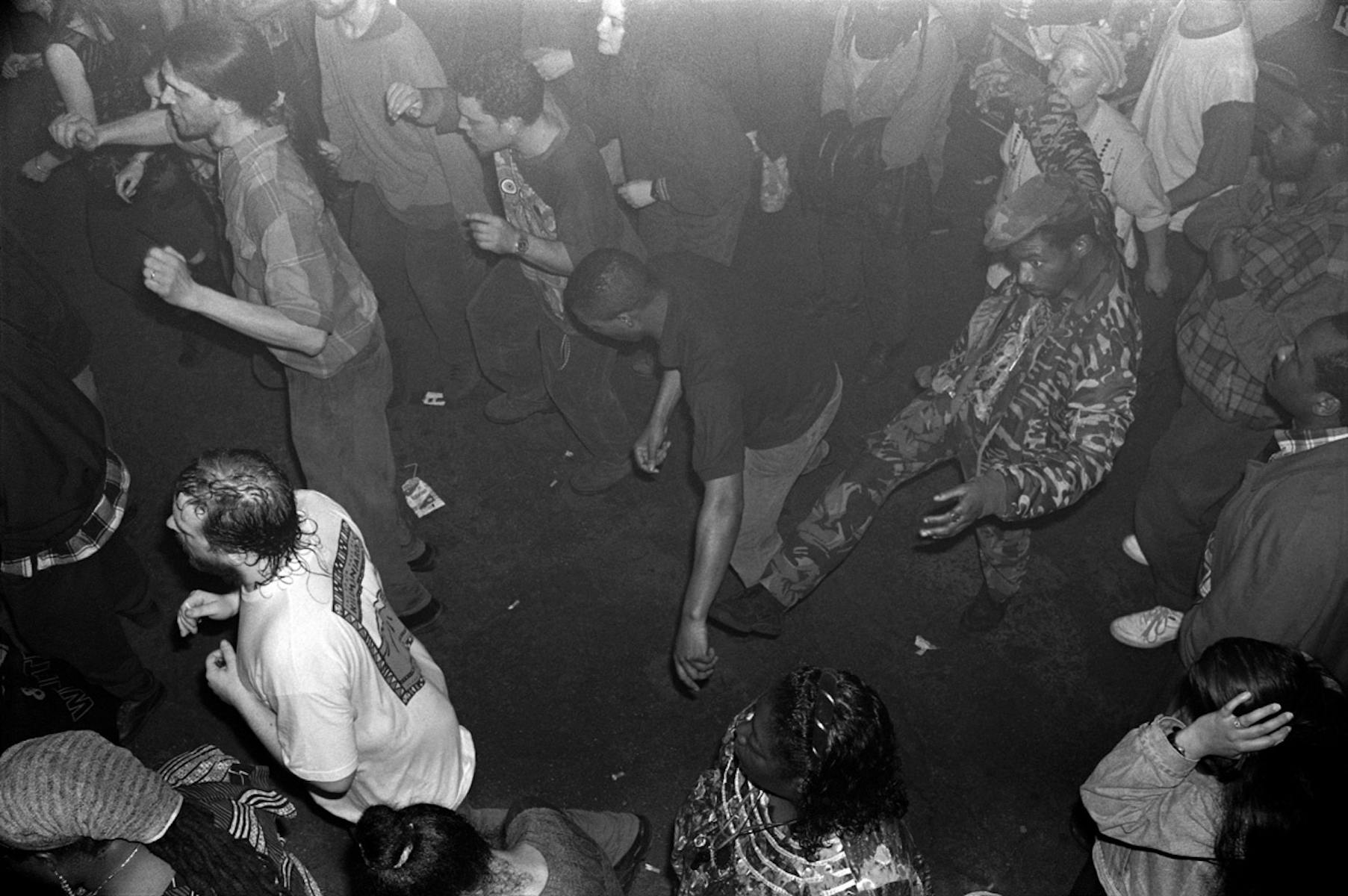 "With most pho­tog­ra­phy, you don't dive in with a cam­era to be hon­est. Not for some­thing that's under­ground. You have to be part of the com­mu­ni­ty to gain trust, and then you're fine."
The images cap­tured form the back­bone of an upcom­ing book Bassline, cur­rent­ly rais­ing funds for print­ing on Kick­starter. Over 20 years since they were tak­en, Alesky has his rea­sons for the timing.
"There's a lot in the air right now," he says. ​"Nation­al­ism, sep­a­ratism, we're hear­ing all these voic­es say­ing ​'you don't belong here', ​'you're not part of this island'. To me it doesn't make sense.
"[The pho­tographs] have changed as a col­lec­tion now. It's show­ing what British cul­ture is and the pos­i­tive cul­tur­al impact that migra­tion has had in Britain, specif­i­cal­ly the music scene."
In Alesky's eyes, music and pho­tog­ra­phy is the key to build­ing a bridge across the ten­sions he describes.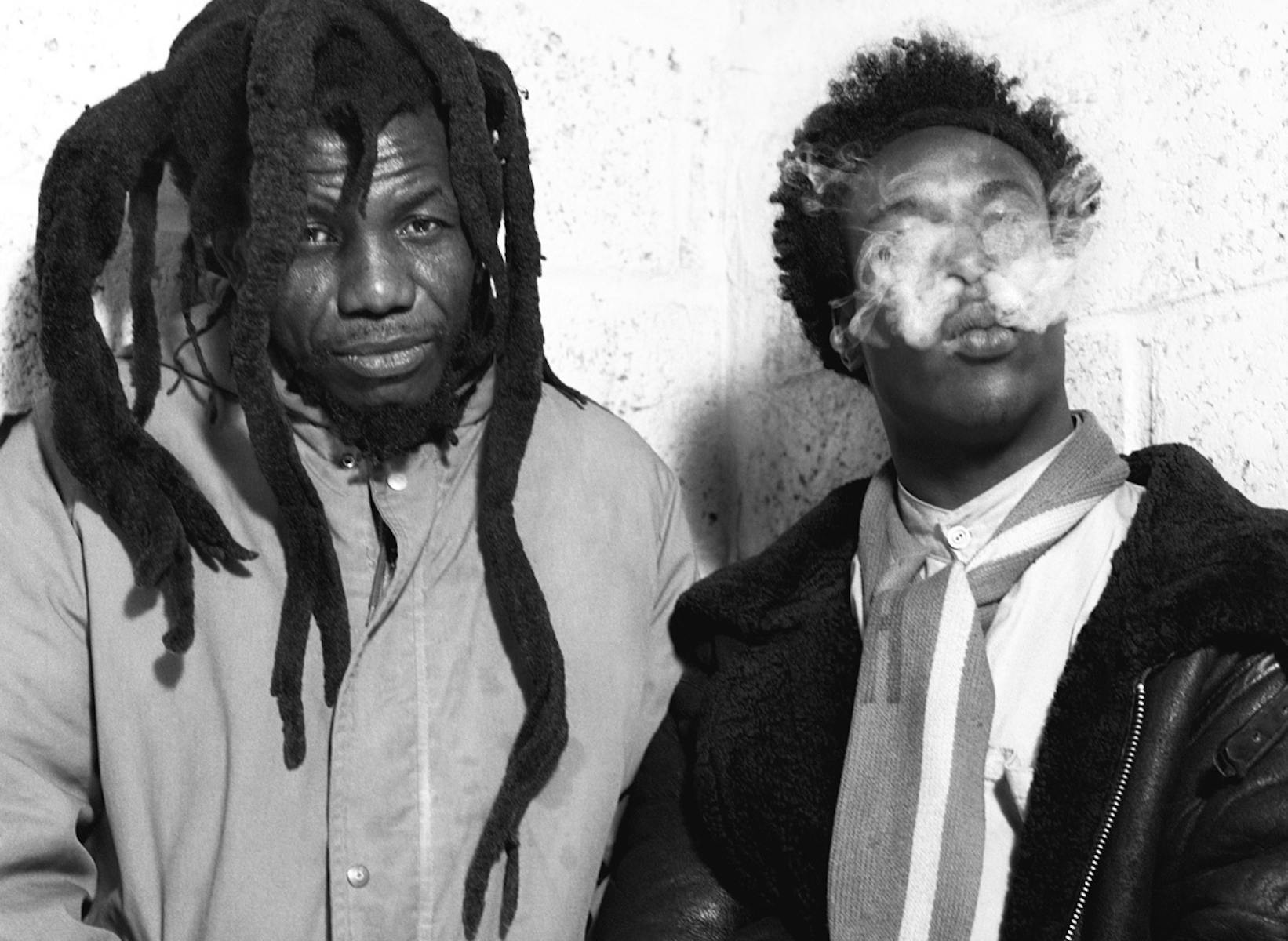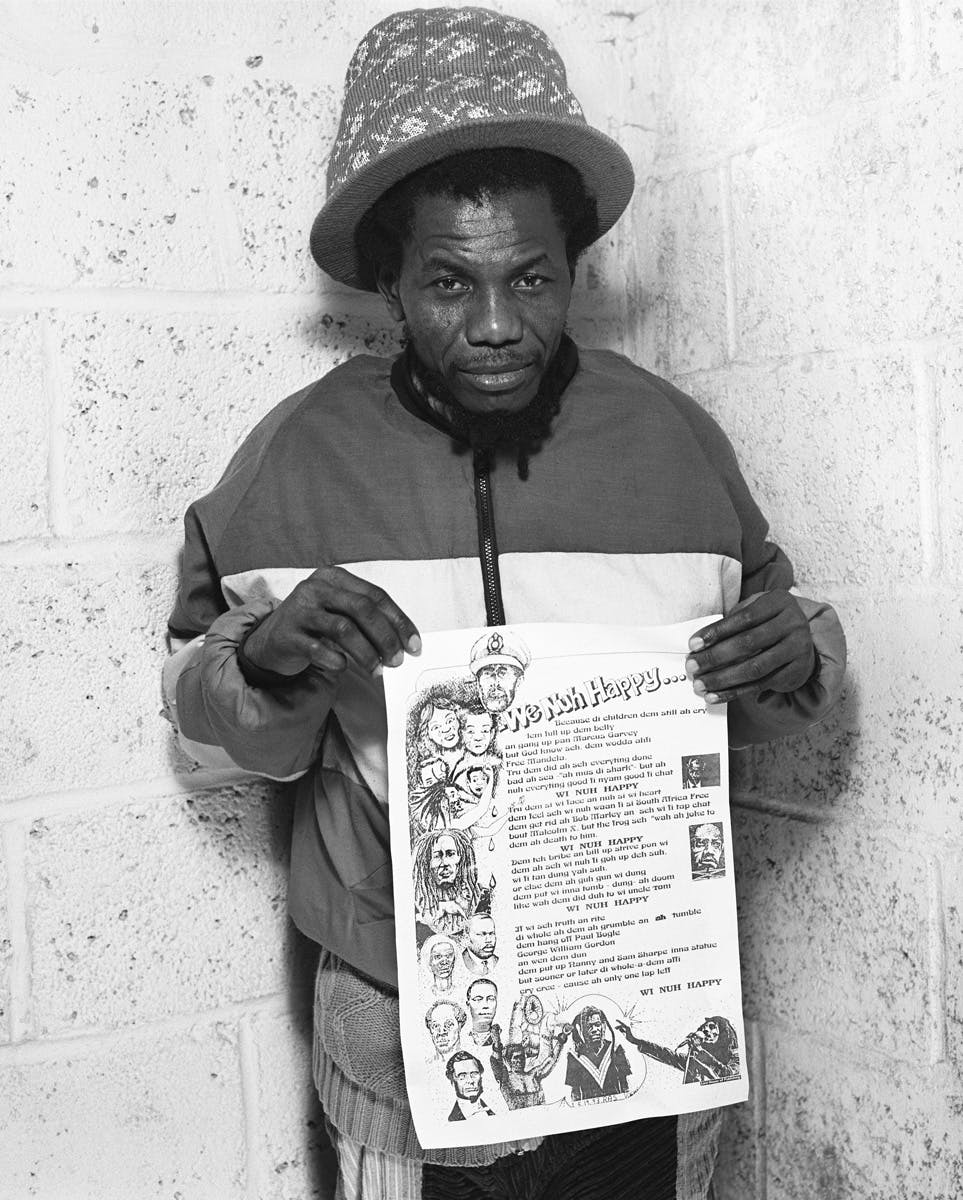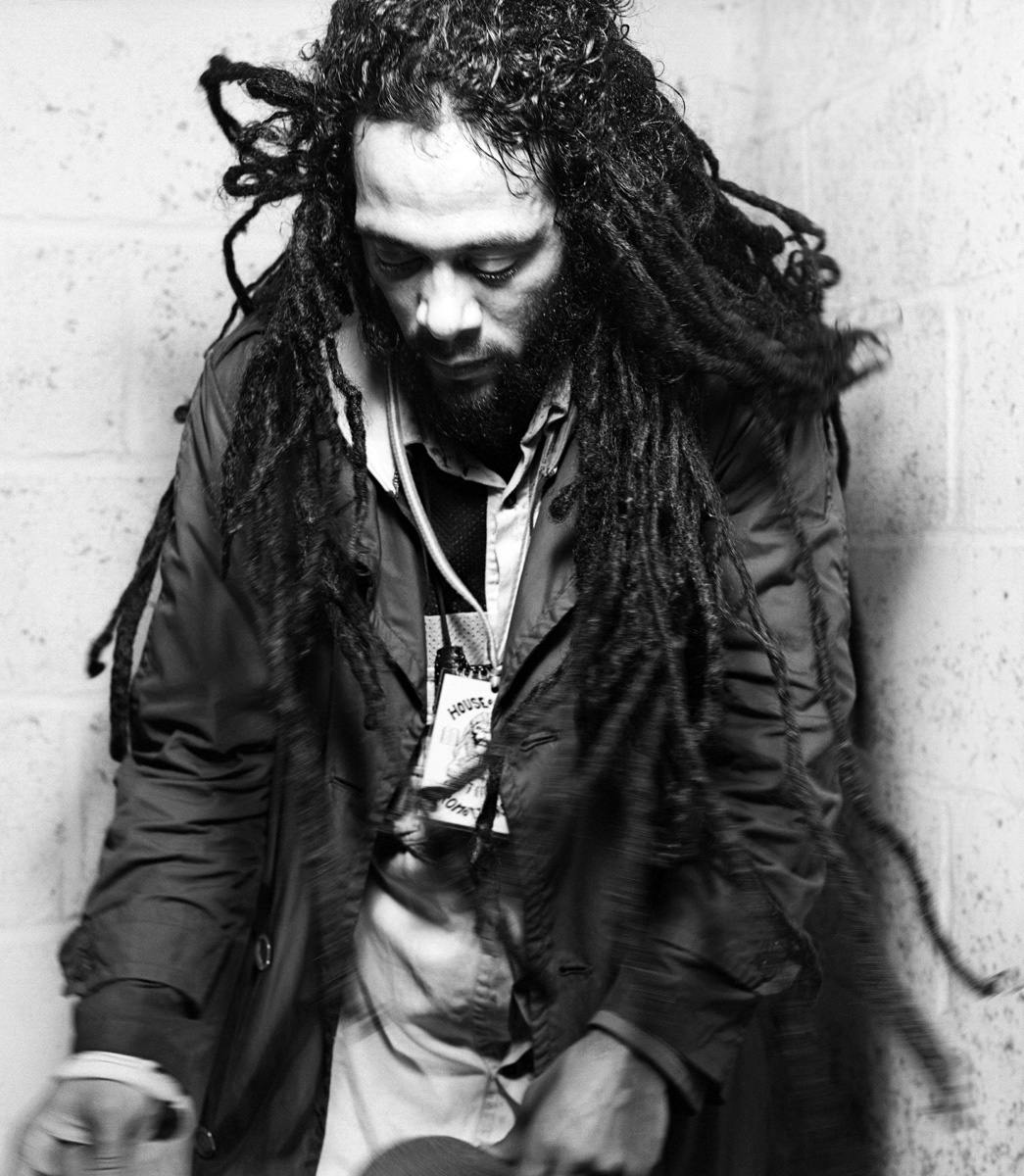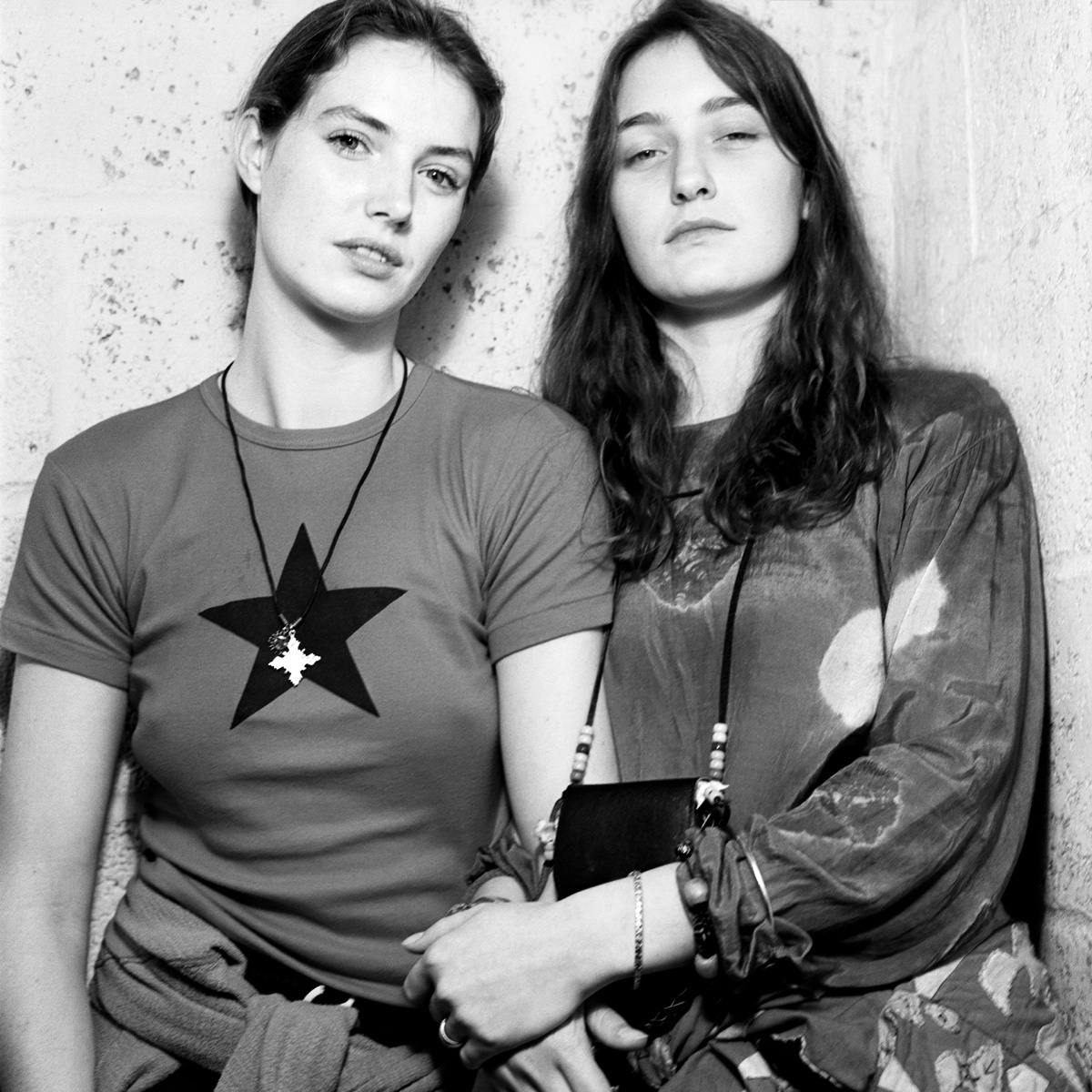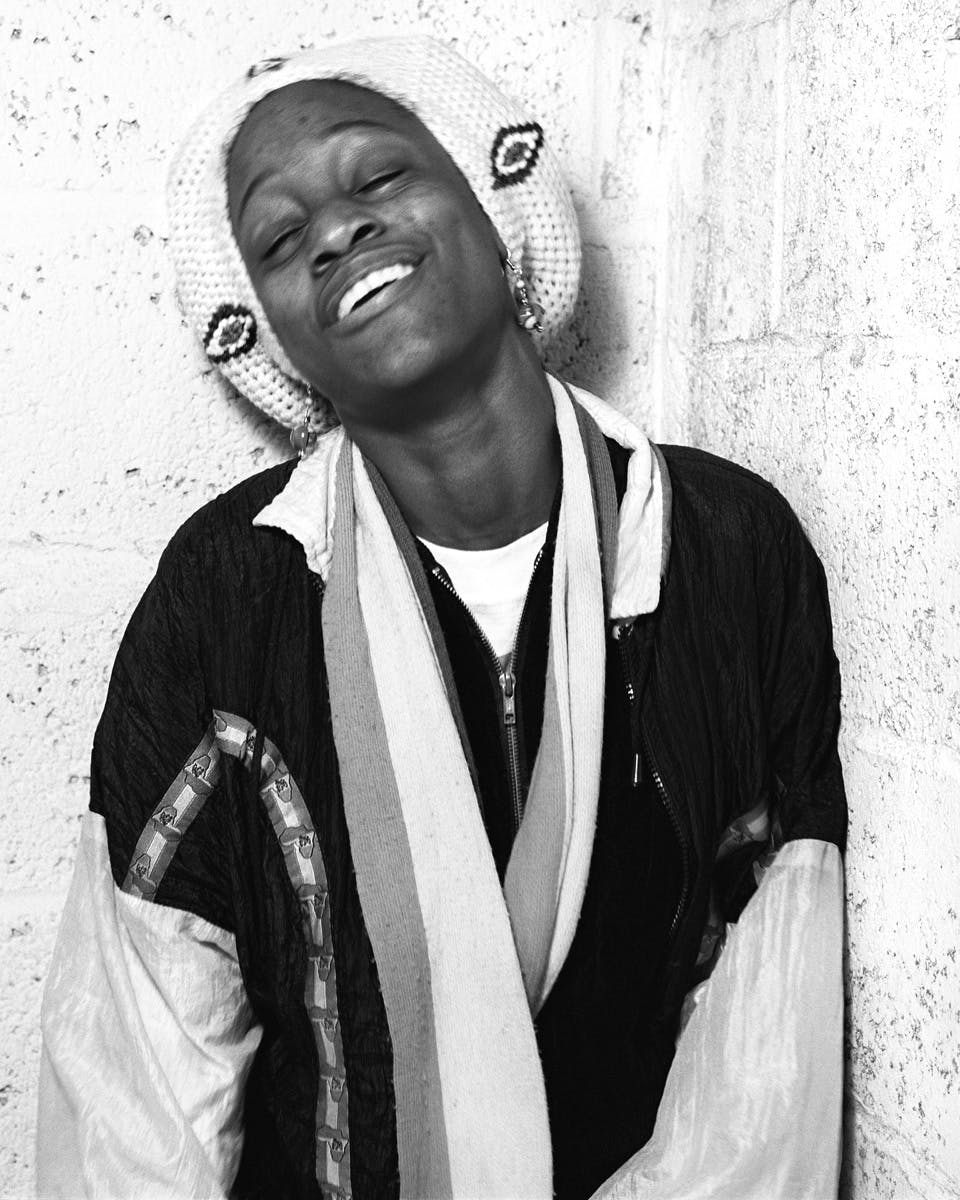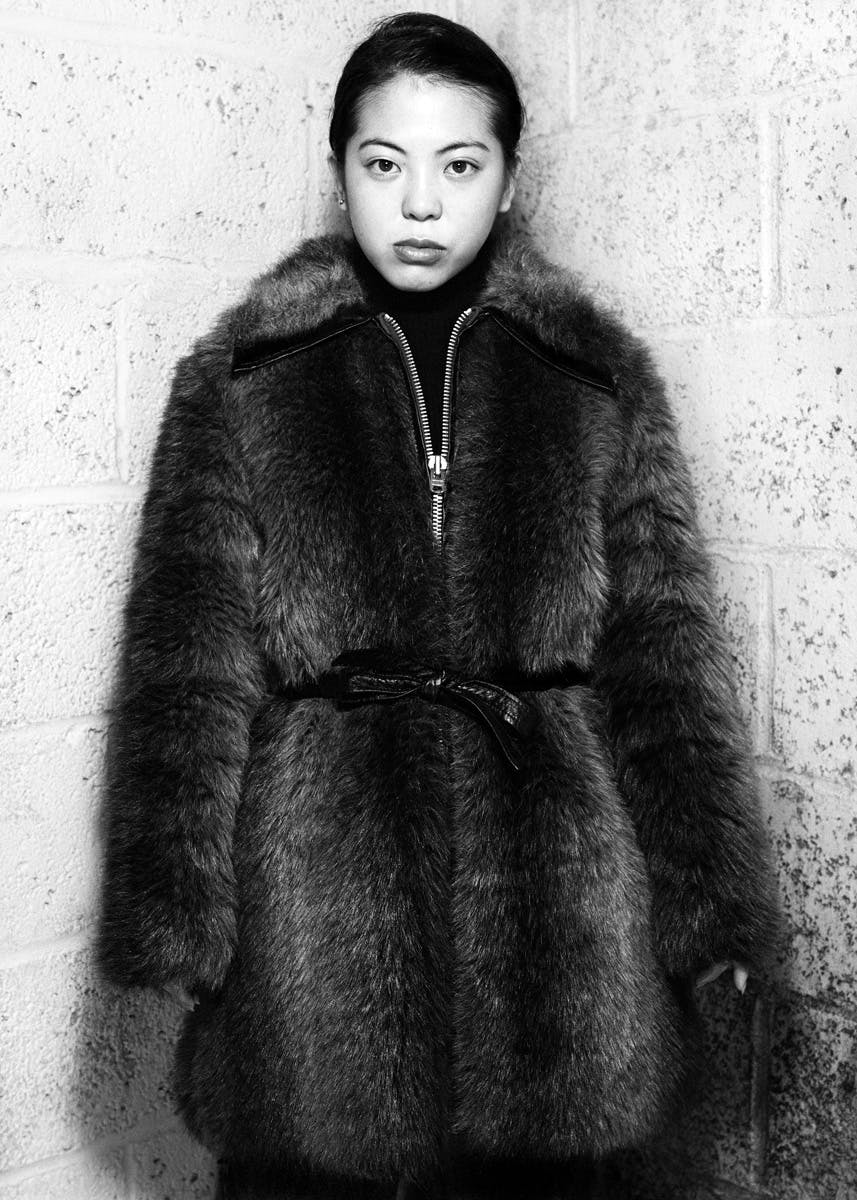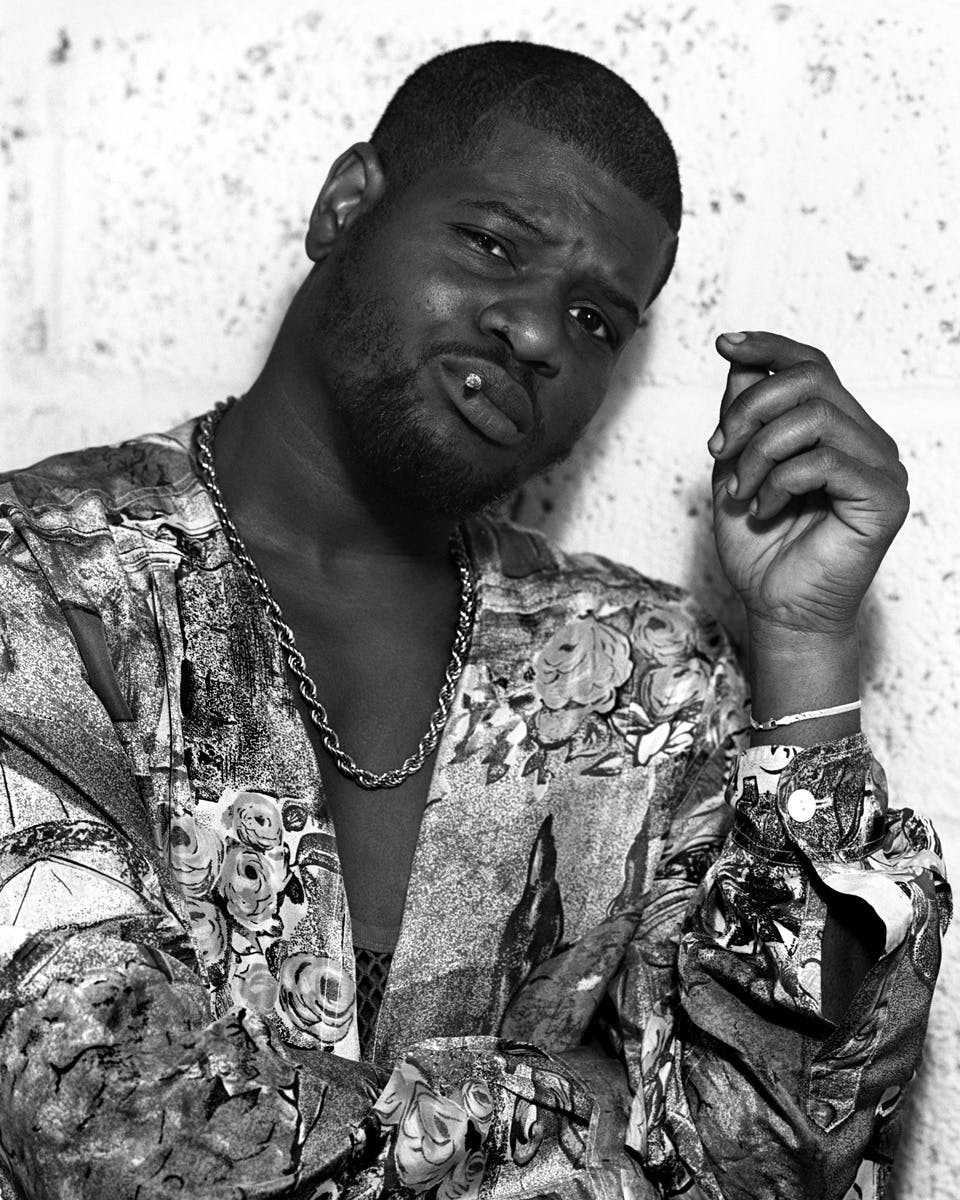 "It's a visu­al doc­u­men­ta­tion of what is achiev­able if everyone's head is in a clear space and you're not lis­ten­ing to all this dis­trac­tion, noise, or the rhetoric when you see things clearly."

He con­tin­ues. ​"For me, a healthy com­mu­ni­ty isn't some­thing which is laid in con­crete. It's flu­id [and] evolves with time. Com­mu­ni­ty is accep­tance. It's learning"
And what has he learned in the years since the images were taken?
"There's a say­ing in the Ras­ta com­mu­ni­ty: each one, teach one. We can all teach each oth­er about each oth­er if the doors are open."
Mark Alesky's book Bassline is cur­rent­ly being fund­ed on Kick­starter. If you want to see these images in action, donate so he can print some more!
---