Meet Miranda Makaroff: the vibrant artist who's designed a new Ibiza venue

The island's buzz-worthy beach club, El Silencio, is finally open – and it offers more than just idyllic views.

With Ibiza back on the amber list and a polarising response to the UK's lifting of all Covid-19 restrictions, many will surrender to the staycation this summer. Still, let's be honest here, most of us wish we were living it up on one of Britain's favourite Balearic Islands, dancing until sunrise and taking in the clear waters, white sand beaches and the sun-soaked cocktail of music, art and fashion.
For now, we can live vicariously through Spanish artist Miranda Makaroff​'s immersive art installation, The Octopus Visit, which she created to celebrate the opening of El Silencio, a brand new bar and hangout for global creatives tucked away from San Antonio's bustling sunset strip.
After hugely successful pop-ups at Miami Art Basel, Cannes Film Festival, the Venice Biennale and London's Serpentine Gallery, it made sense for Paris' cult David Lynch-designed club to extend its reach and make Ibiza a more permanent home. Inspired by the island's independent, free-love spirit, El Silencio is set up against the backdrop of Cala Moli – one of its most prolific beaches – with a view to become a creative cultural hub.
So with a killer location in the bag, it was time to design the beach house's accompanying space. Enter Makaroff, who went to town with her larger-than-life, surrealist sculptures of giant pink feet, chrome balls hanging from the ceiling and makeshift octopus tentacles doubling up as bean bags; a deep sea dream in a room with huge windows overlooking the beach.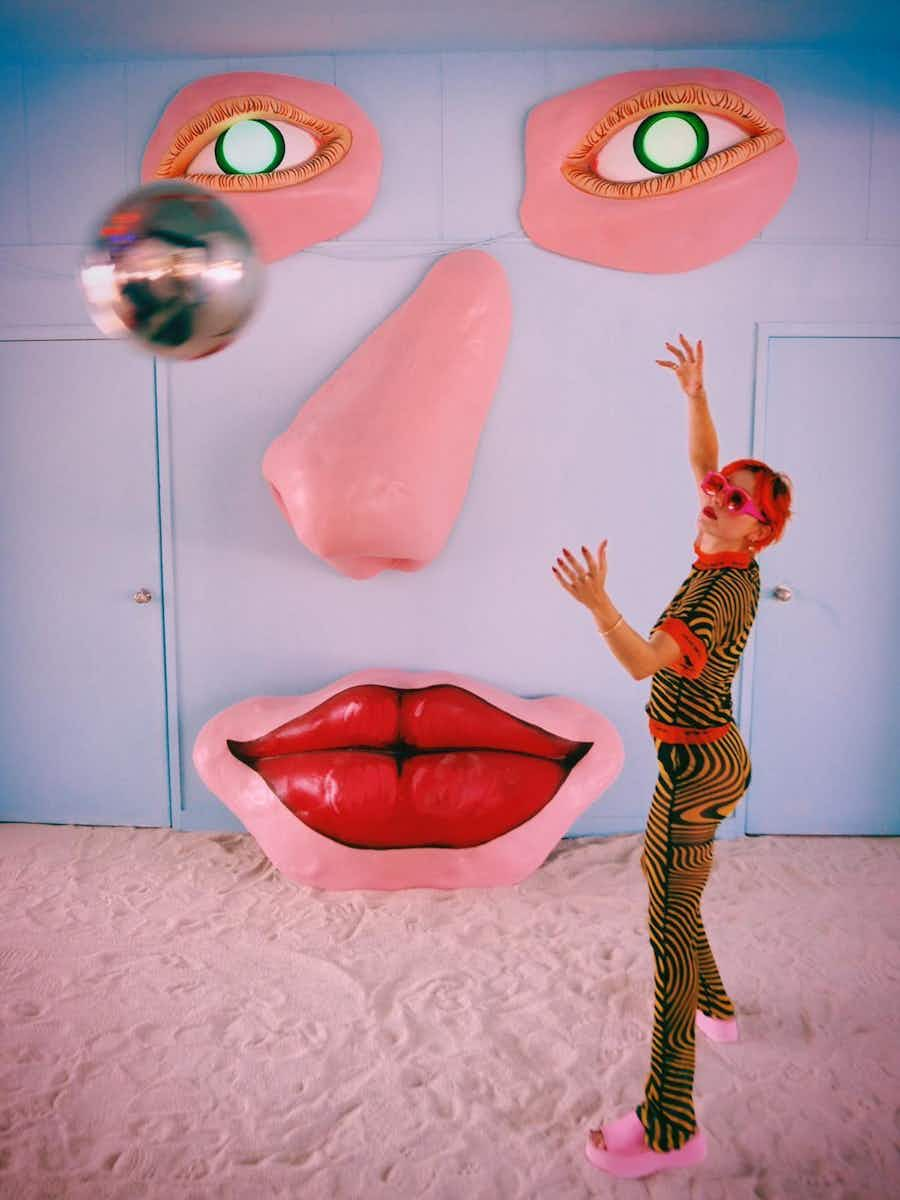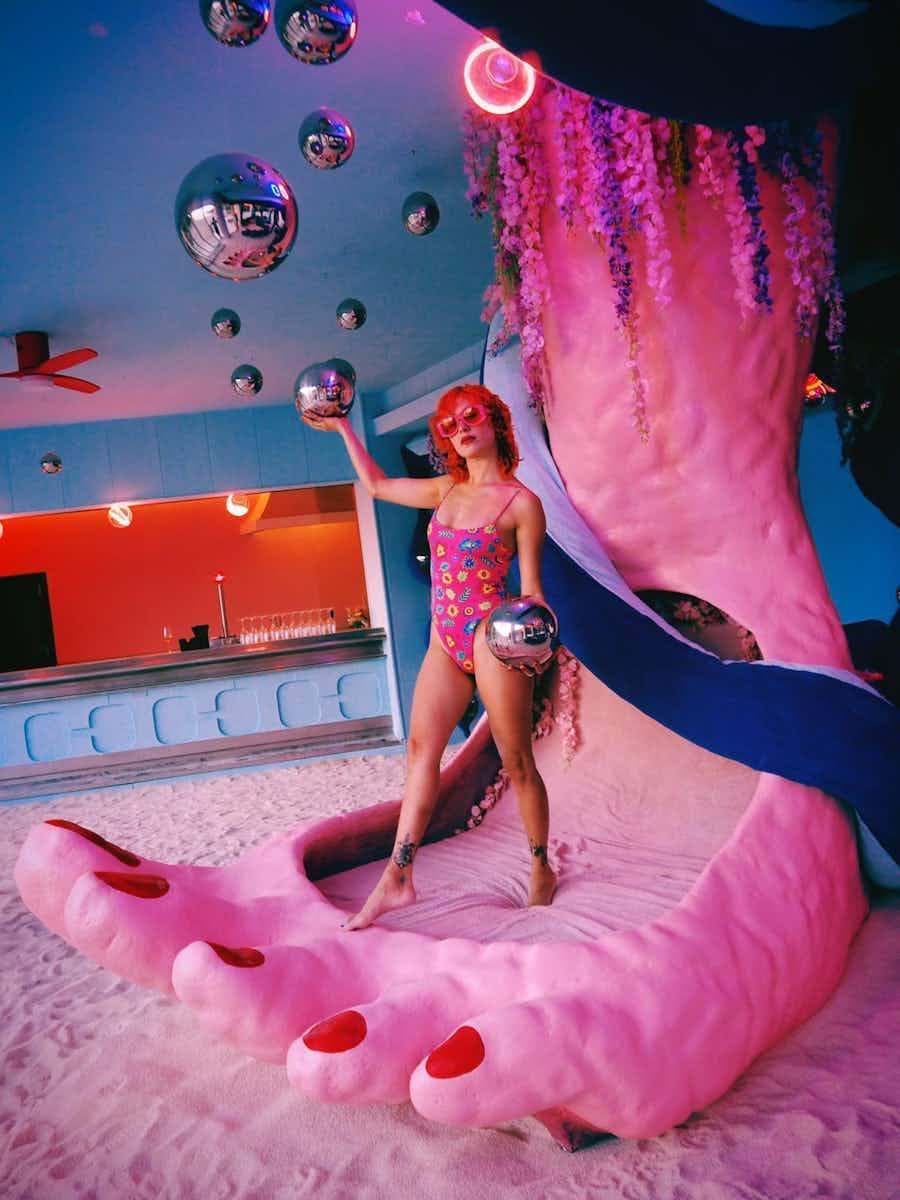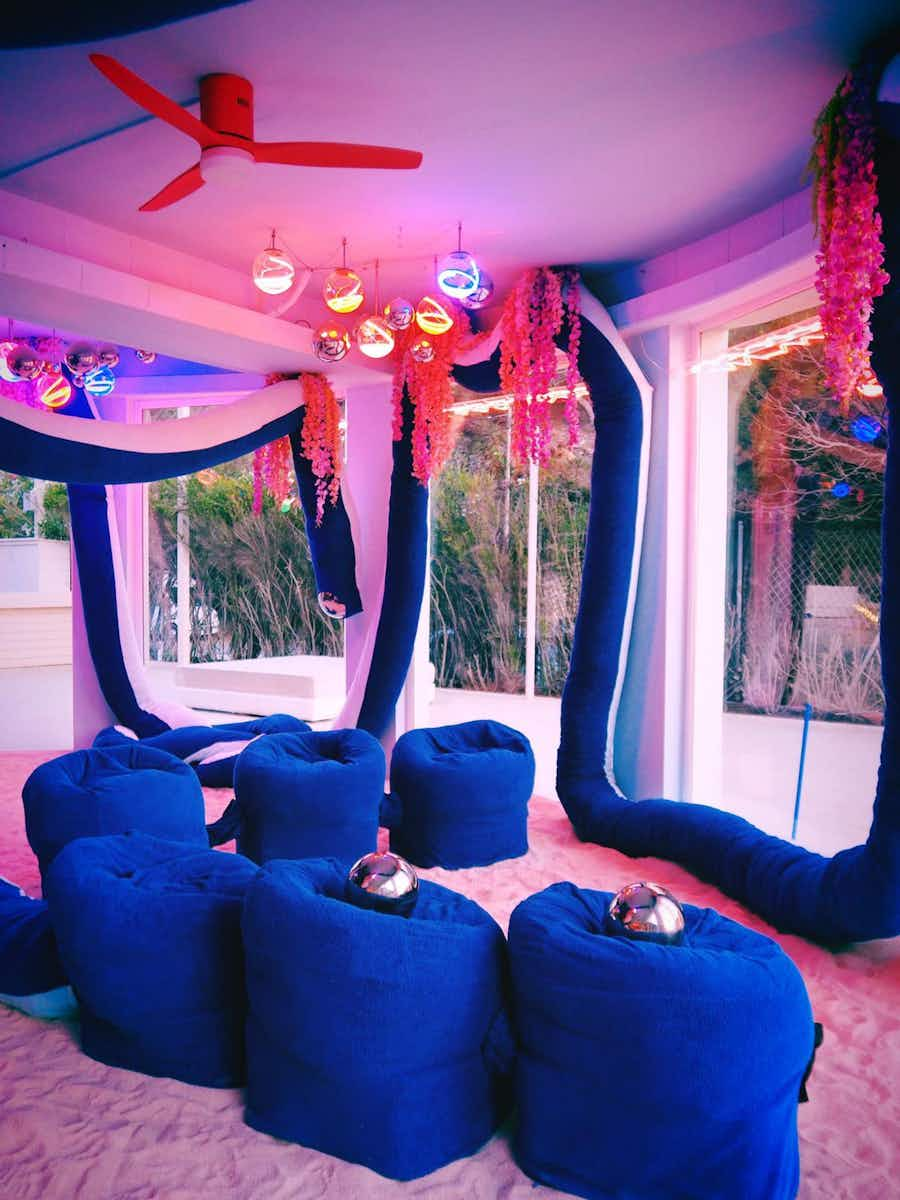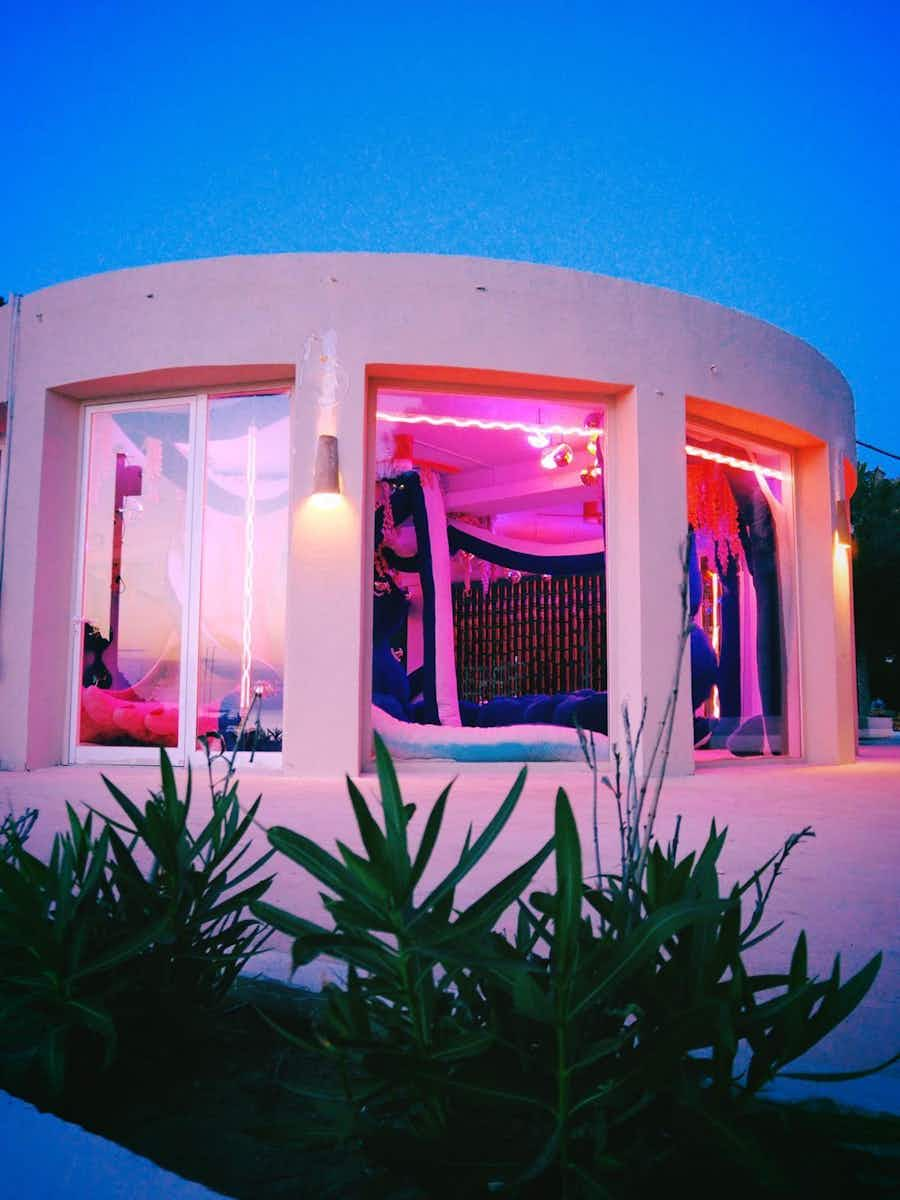 "I wanted to recreate some scene that would have struck me where the sea was involved," the 36-year-old explains. ​"Something deep and transcendental. One time, in Formentera, I was alone on the beach when a huge brown spot appeared. It was a huge octopus with orange eyes – he approached me with no fear and was eager to play.
"He extended his tentacles to touch my feet, and even though he didn't have a mouth, I noticed his smile. He gave off happiness and joy," she adds. ​"I used to think octopuses were shy and hiding, but this one was like a pet."
Trippy stuff, that. Entranced by the octopus', er, energy, Makaroff decided to recreate the experience for her El Silencio installation. And though she was born and raised in Barcelona, the Spanish artist has just moved to Ibiza for good after spending 12 years in Madrid – and her work is all the better for it.
"Ibiza represents all that is good, all that my soul needs," she says. Inspired by the island's decadent ​'70s era, its wilderness and the sheer amount of artists that pass through each year, her art is naive and colourful because she wants it to be, and putting together The Octopus Visit allowed Makaroff to make the most of those qualities: ​"Being alive is full of inspiration!"


More like this