Welcome to the year of the cock

Never before has the willy had more of a starring role in TV. But Euphoria, Elite, Sex/Life and, now, And Just Like That, are just pieces in a full-blown, rock-hard renaissance.

The past 12 months or so have had the cream of the cocks cropping up on our screens all over the shop. You might say it's a bonafide return of the cock. The Year of the Cock, even. Never before has the cock had such a starring role in decent film and TV. We're not talking about Naked Attraction here, but actual, proper, critically-acclaimed comedies and dramas.
Take the release of Pam & Tommy: the upcoming Hulu drama based on, yep, hot hell-raiser couple Pamela Anderson and Tommy Lee.
The first promo released of Lily James as Pammy sent shockwaves through a sea of ​'90s nostalgists early last year. The resemblance was uncanny, with blonde hair blown up to pornstar proportions and just the right amount of lip liner circling hyper-glossed lips.
Then came Sebastian Stan, of The Falcon and the Winter Soldier and pre-woke Gossip Girl fame, as the snarling Mötley Crüe drummer, greasy-haired, tattooed, boozy and really, really fit. Stan's costume, with the funny goatee, wasn't as convincing as his co-star's. But hey, that would be a tough act to follow.
Lucky for Stan, he's getting a second coming all of his own. Sort of. Last week, it was revealed that Pam & Tommy would involve a talking, animatronic cock. Stan's cock (but not actually his cock) will have lines. His cock will be its very own character. A talking cock. Now, close your eyes and imagine that for a second. Tehe.
As Pam & Tommy is about the aftermath of their infamous sex tape leak, the nature of the film clearly justifies a cock cameo. And, according to the film's writer Robert Sigel, the talking bit is actually adapted straight from a chapter in Tommy Lee's memoir. ​"I think it might be a first [for television]," he told The Guardian. Yeah. We reckon so, too.

When controversial teen drama Euphoria first aired in 2019, it flashed close to 30 knobs on our screens in one scene, of varying lengths, girths and hairstyles. It felt like the HBO show, which taps into Gen Z trends, was nodding to the social media frenzy of dick pics. The Boomers waved a stick, the rest of us weren't so surprised.
It's also a take that speaks to the accessibility of porn. Gen Z are the first generation to have grown up with instant access to the hardcore stuff. When we're a mere click away from, say, gangbangs, is the flash of a cock on TV really that shocking?
After that, TV quickly gained momentum below the navel, with the Spanish sex-crazed private school teens in Elite flashing a dick, Sex Education whipping out a beast the size of ​"two Coke cans stacked on top of each other" and, last year, the foot-long cock of Adam Demos in Netflix's Sex/​Life swinging about in a gym shower. It was so big, in fact, that it inspired a TikTok reaction video trend – and heavy debate on whether it was real or not.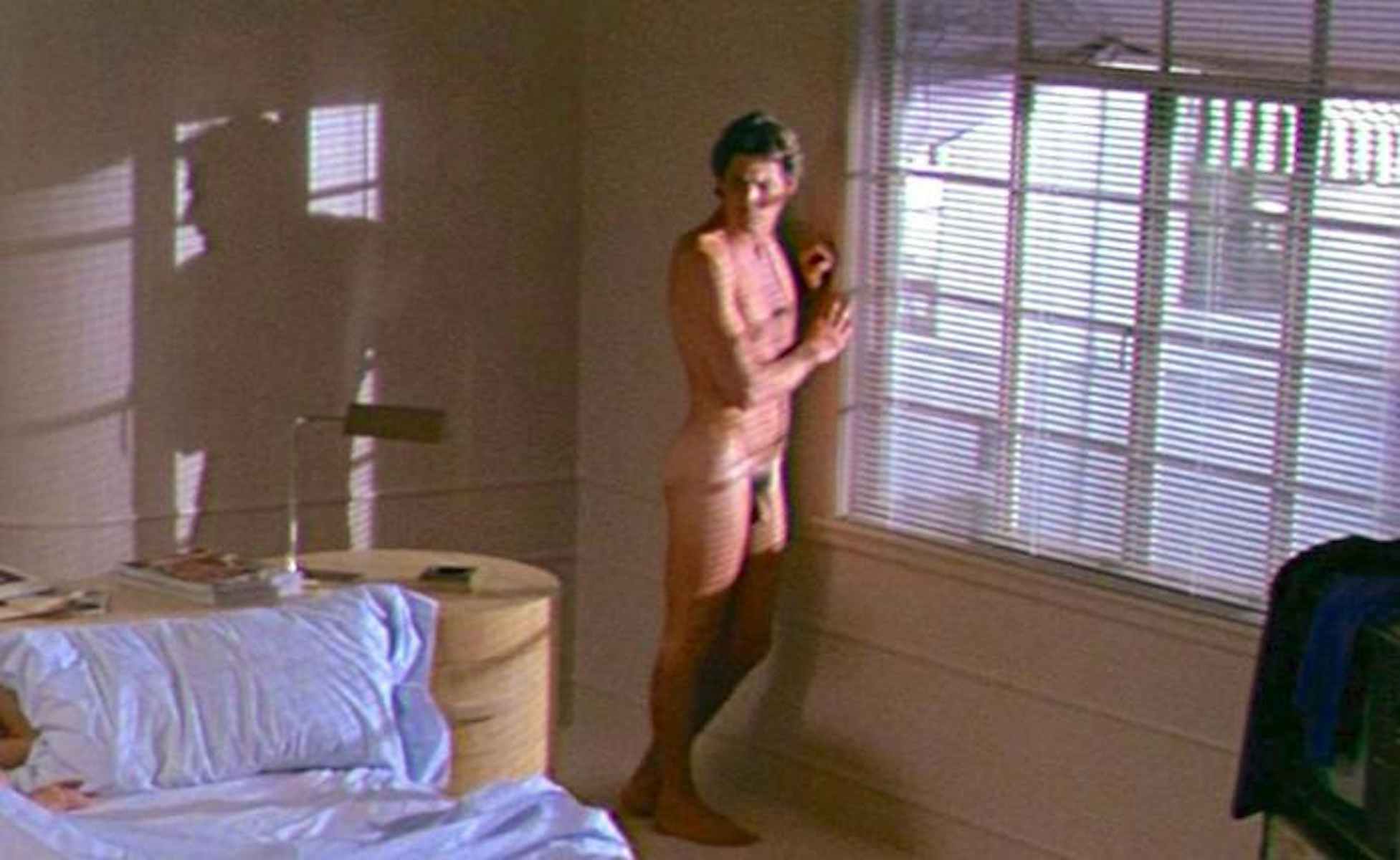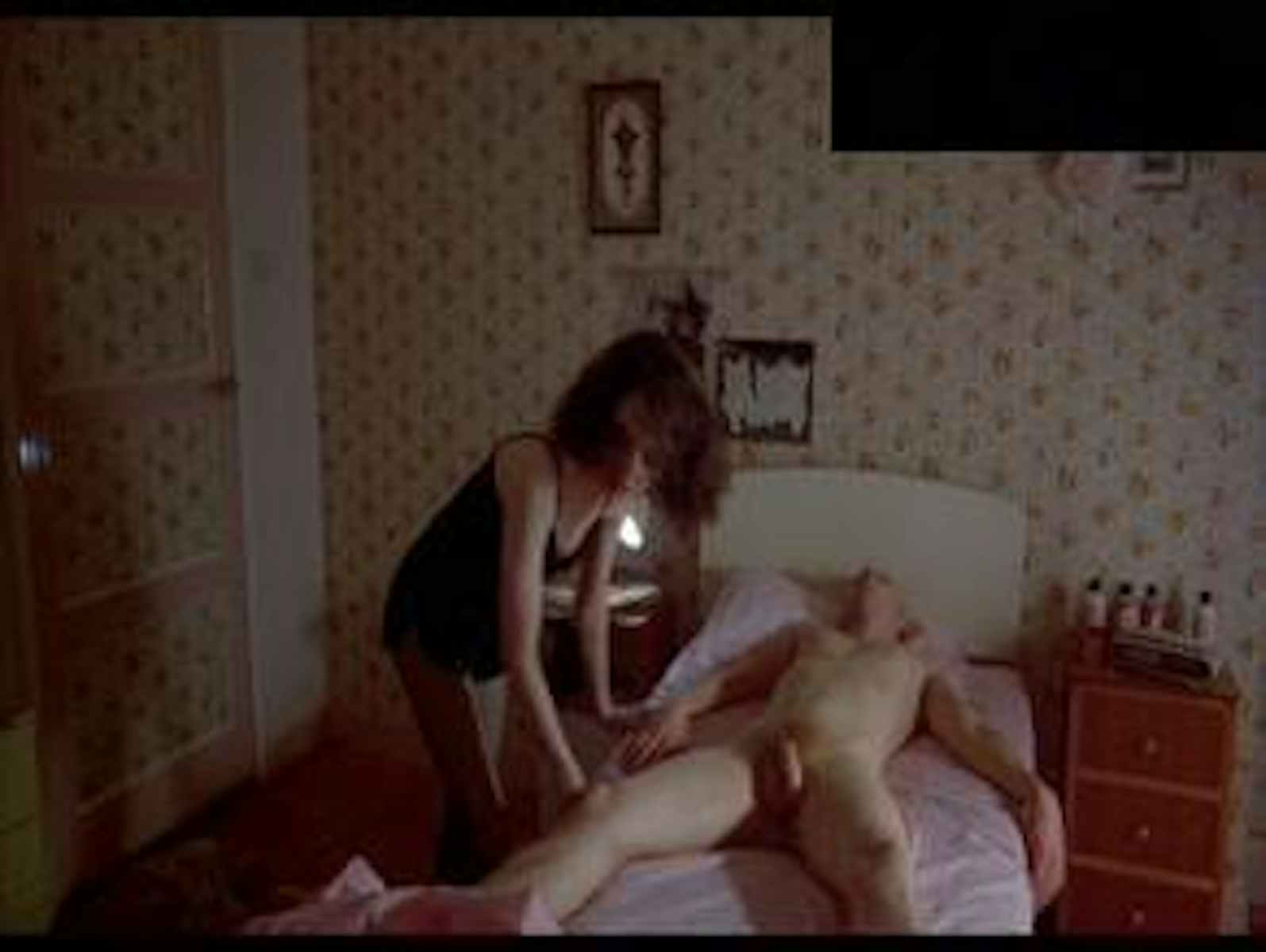 Now, after years of having its main cast go topless for various scenes in Sex and the City (sans Sarah Jessica Parker), the most recent episode of reboot And Just Like That followed TV's titilating trajectory, when Charlotte's husband, loveable lawyer Harry, revealed all in a shag flashback. Showrunner Michael Patrick King, who spoke on the And Just Like That… The Writers Room podcast last Thursday, admitted they used a prosthetic cock for the scene. But for him, the inclusion of any cock at all was for pure authenticity.
"It wasn't enough for us to have it happen [like] in other TV shows where you never see the dick," he said.
And then came the turn of Carrie's hot-bodied noisy neighbour who ​"doesn't eat sugar", who dropped his towel to reveal, you guessed it, a cock. Compared to Harry's slip, this was just a bit of fun. But considering the original SATC run never featured a full-frontal dick in its entire six seasons, this feels like a mega moment for the cock. And it's not a new phenomenon. Cocks have been given airtime in film since the old Motion Picture Production Code was replaced for a new, modern rating system in 1968, meaning full-frontal male nudity was given the green light to flash.
The first memorable moment came via indie film Drive, He Said in 1971, which, given the time, caused a decent amount of controversy. Nine years later, it was the turn of ​'80s sex symbol Richard Gere as the Armani-clad male escort, Julian, in American Gigolo, all suited and smouldering. It was a blink-and-you'll-miss-it moment, but it paved the way for our current resurgence.

In the decades that followed, dicks slid in and out of mainstream movies pretty sporadically. There was Bruce Willis' member in 1994 erotic-thriller The Color of Night, Kevin Bacon in steamy neo-noir Wild Things (1998), Ewen McGregor in *drum roll, please*: Trainspotting and The Pillow Book in 1996, Velvet Goldmine in 1998 and Young Adam in 2003. Thank you for your service, McGregor.
But these weren't big Hollywood blockbusters (although Jason Segal flashed his member in 2008's comedy Forgetting Sarah Marshall) and cocks were still a rarity on TV. Up until this point, the cock cameo was only really permitted if it fell in a Venn diagram of erotic-thrillers, films about that are straight-up about sex, comedic punchlines, or indie films on a bid to up the ante and explore a ​"deeper meaning".
The rules of attraction are changing, though. Cocks are everywhere, hot on the heels of the ​"golden age of television", when TV shows got bigger, louder and granted higher production budgets, and audiences wanted more, more, more. No longer was the standard sex scene enough. Tits were commonplace in wide-ranging shows like Sex and the City, The Sopranos, Hollyoaks Later, Entourage, Secret Diary of a Call Girl and Orange is the New Black, but the cock was still lurking behind the curtain.
Well, boys. Your time is now. This is the year our screens get cocky.


More like this