An acting star is born in ​

'

The Peanut Butter Falcon'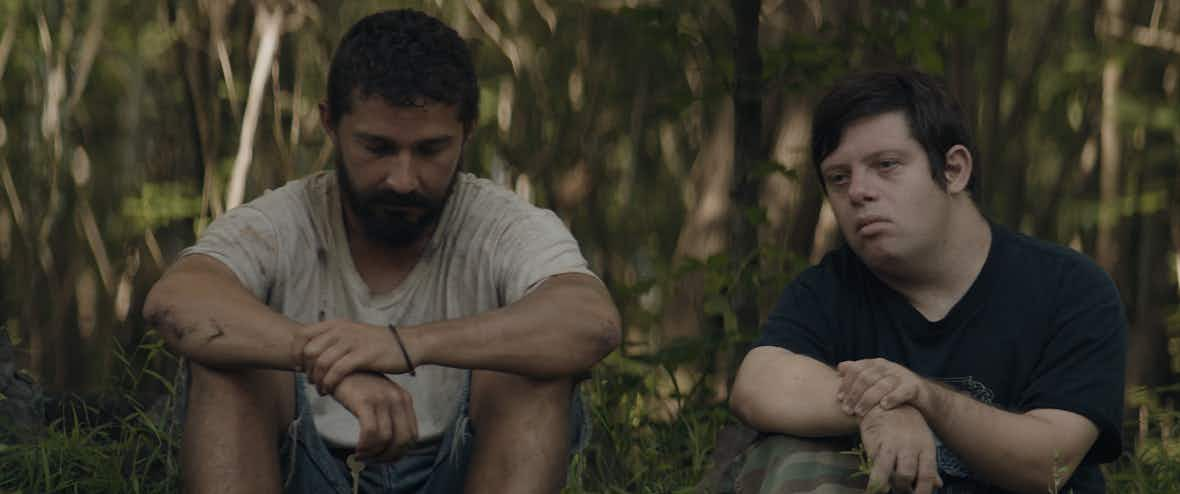 Review: Newcomer Zack Gottsagen demonstrates that disability needn't stop you from fulfilling your dreams and the Shia LaBeouf comeback continues apace.
Rat­ing: 4⁄5
Following its SXSW premiere earlier in the year – and reinforced by its inclusion at this month's London Film Festival – The Peanut Butter Falcon is already being touted as a worthy underdog at next February's Oscars. The heartwarming feature-film debut from writer-director tag team Tyler Nilson and Michael Schwartz is a tale of friendship, family and fulfilling dreams. And while the casting of heavyweight duo Shia LaBeouf and Dakota Johnson in an indie flick is an eyebrow-raiser from the outset, it's the performance of 34-year-old newcomer Zack Gottsagen that'll leave you beaming from ear to ear when leaving the cinema.
In the humourous and theatrical opening, we see wrestling-mad Zack (Gottsagen) plotting an escape from the retirement home in which he's being cared for. Zack has Down's syndrome, is obsessed with famous wrestler The Saltwater Redneck (Thomas Haden Church), and is determined to one day attend the Redneck's school of wrestling and become a professional. After breaking free – using soap and wearing just his undies – Zack conceals himself in the boat of renegade fisherman Tyler (LaBeouf), who just happens to be orchestrating a getaway of his own after destroying a rival crab catcher's gear.
With the two on the run together, what develops is a heart-warming and inspiring friendship that reinforces the truth that a disability doesn't, and shouldn't, define someone or hold them – and those around them – back. Scruffy-bearded Tyler is harbouring responsibility for the loss of his brother and in Zack, he sees another chance of replicating the closeness he once had, vowing to train him and help him reach the Redneck's wrestling school. For Zack, it's about proving to himself that he has the ability to do everything he dreams of, despite being conditioned by society to believe he can't.
Despite its uncomplicated script, there's not a moment when The Peanut Butter Falcon overstays its welcome, with Gottsagen's perfectly-timed humour a shining highlight. Johnson's Eleanor, Zack's carer, adds an extra layer to the narrative, but unfortunately her role is only minor – so much so that it's sadly closer to the cameo status of rapper Yelawolf and WWE Hall of Famer Mick Foley.
It's little wonder that the talk of awards has already begun: LaBeouf gives a level of performance we haven't seen from him in some time. But it's Zack Gottsagen who stole the show. I won't lie: his assured and captivating debut left me with a warm feeling in my chest and a tear in my eye.

The Peanut Butter Falcon is in cinemas from 18th October

More like this