Punk, blowjobs and Britain: go see this hardcore exhibition
The Other Side of Paradise channels the rebellious, DIY spirit of the late-'80s art scene. Never mind the optimism, this is Britain as it is, told by some of our most subversive artists.

Over here, we like art that says something. Art that gets under our skin, makes us laugh, pisses us off or even confuses us a little. The Other Side of Paradise, the latest exhibition from London's Bomb Factory Art Foundation, sounds like it could do all those things, actually.
Put together by artist Marcus Nelson and the Factory's director Pallas Citroen, the exhibition will house works from 11 artists, including Allan Gardner, Jake Chapman and Broth Tarn (aka Sean O'Connell).
"I was seeing a lot of shows going on in London, and I didn't feel like they were reflecting the times that we're living in," says Nelson. ​"Given everything going on with the economy, society, global politics… it wasn't presenting a real image of what is actually going on."
And so Nelson brought together artists of different generations (Gardner's in his 20s, Chapman's a 50-something) for a warts-and-all perspective on politics, the economy, Tories and spending cuts. Never mind the optimism, this is a real reflection of the world right now, with a mash-up of works both bold and outrageous, at times hilarious, and sometimes sweet and tender. There are punk influences, a BDSM blowjob, a mother-daughter moment and the defacing of Prince Harry. So, really, something for everyone.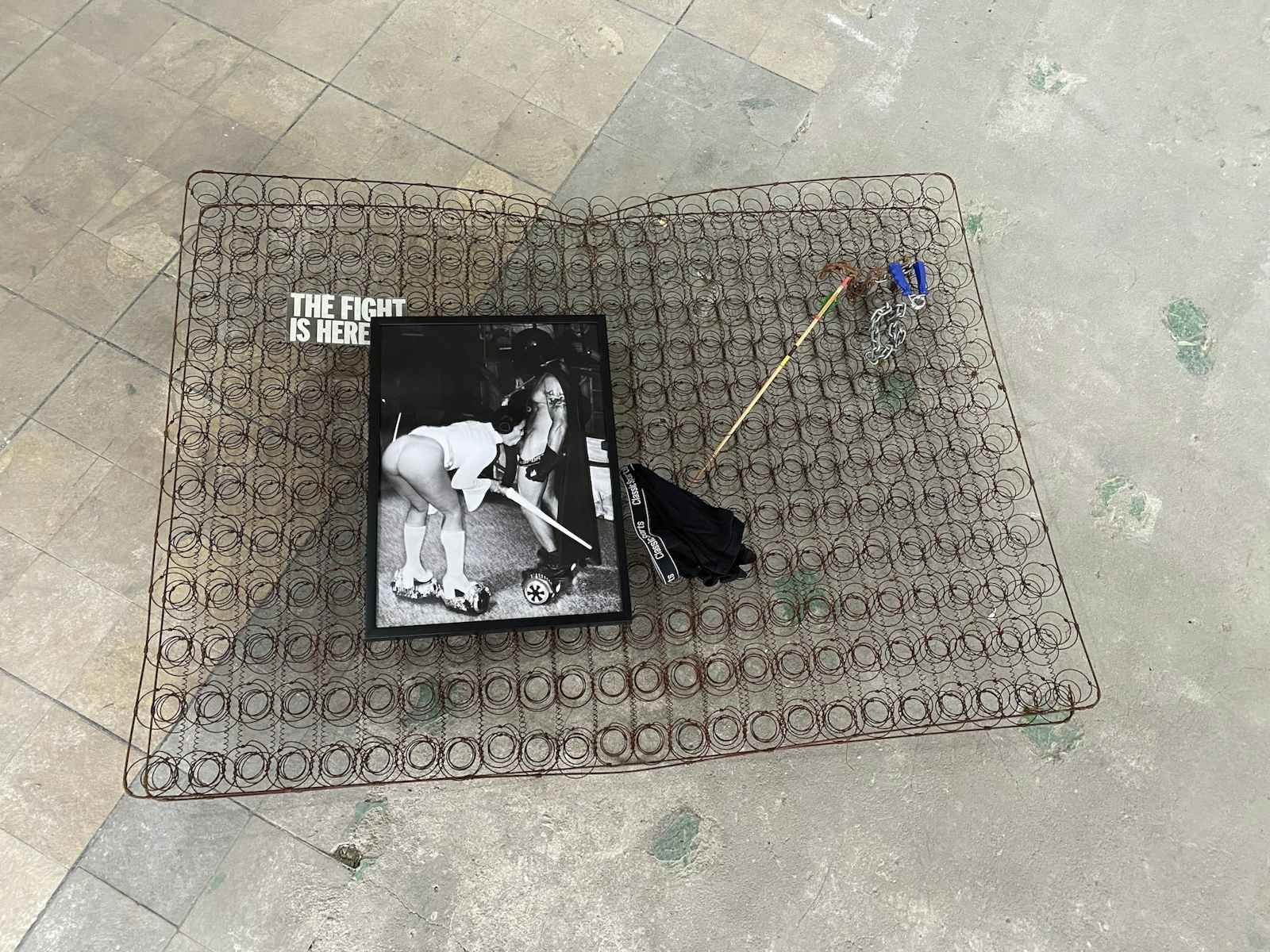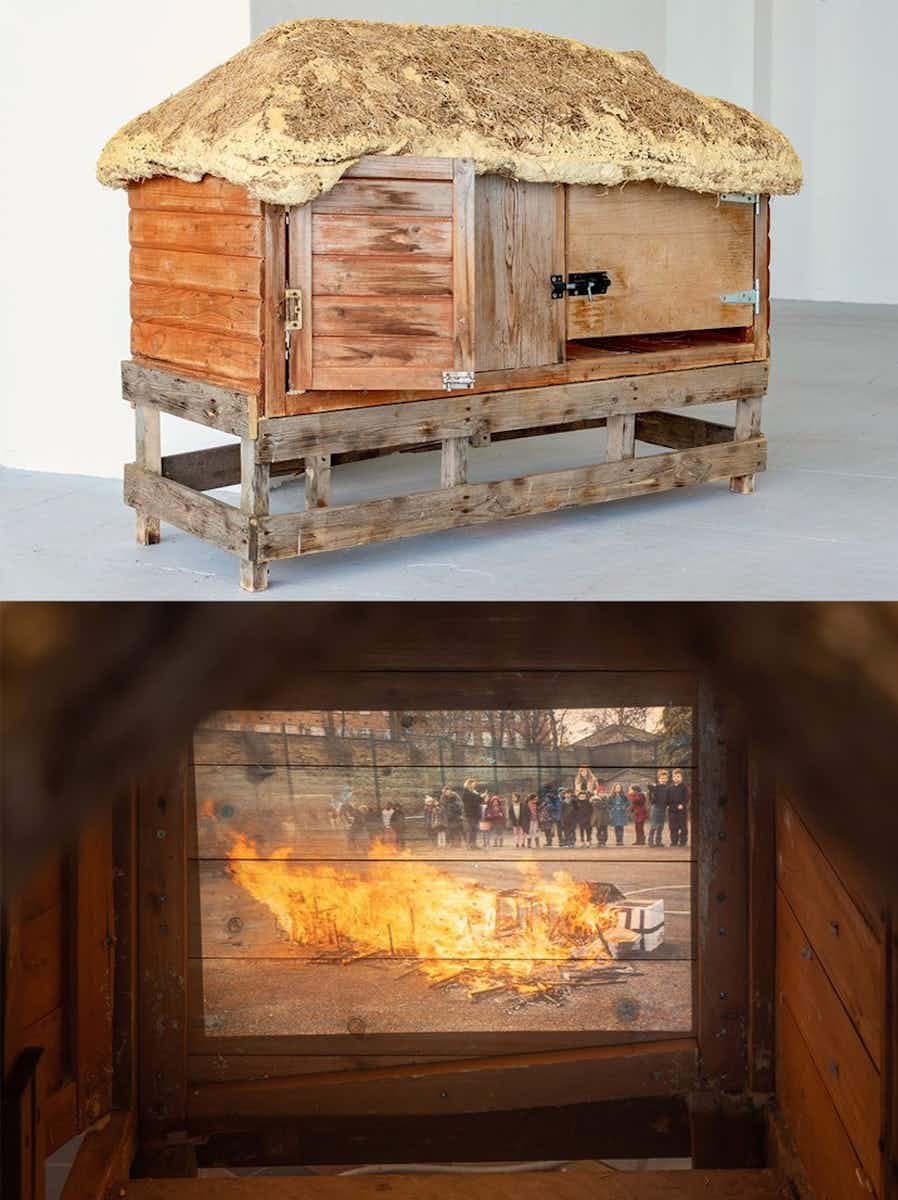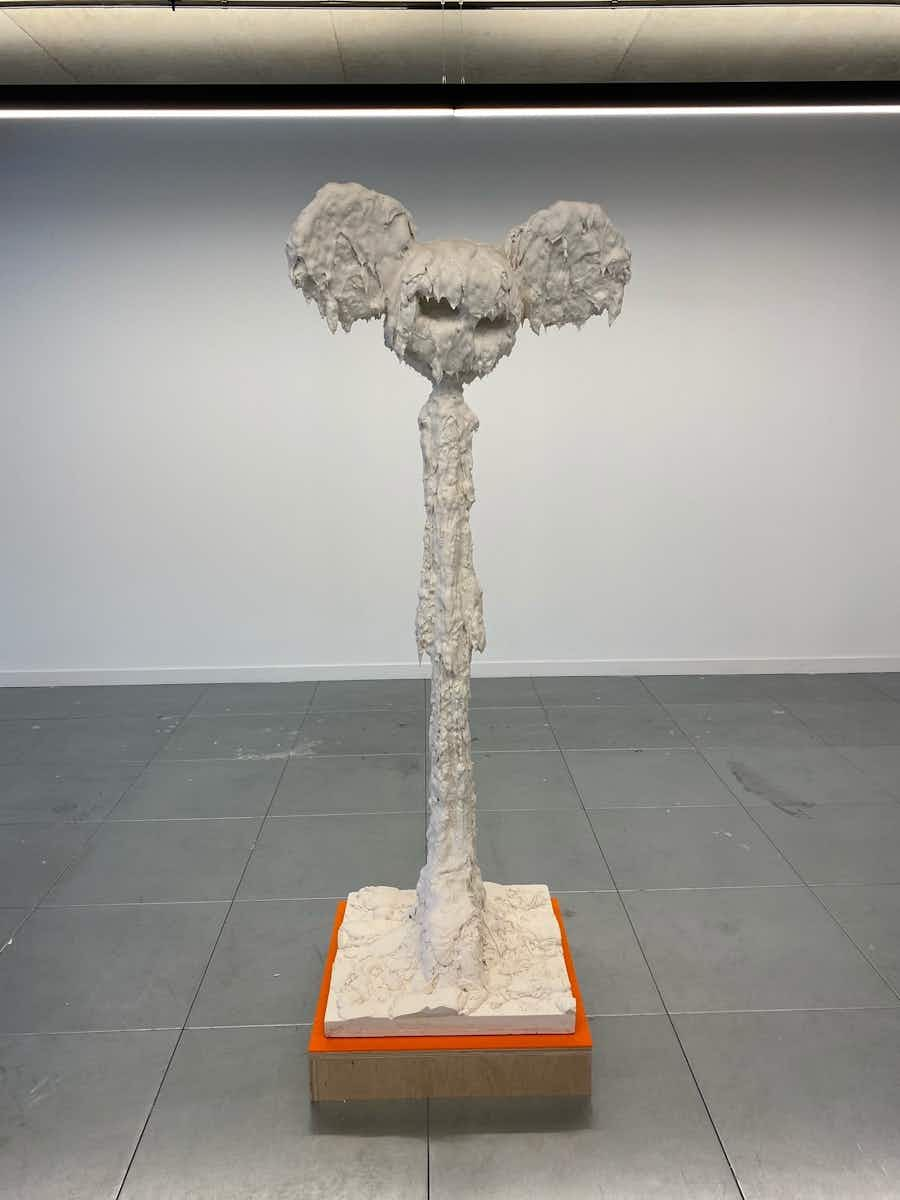 "I wanted to make a show that reflects those ideas and explores, literally, the darker side of paradise," Nelson adds. ​"A lot of the art I'm interested in is [based on] darker, more gritty topics. Things that make you a bit uncomfortable."
Nelson's keen to point out that the perspectives come from all angles, exploring how the current climate is affecting people of all ages from around the UK. ​"Some of the artists are looking at their own personal experiences growing up in the North of England, in economically deprived areas, dealing with addiction," Nelson says. ​"You've got other artists poking fun at the establishment. Jake's included a few of his Prince Harry Spare books, making their own kind of commentary."
The exhibition's strength is in its diversity of artists and works, yes. But what brings it all together is that they're all equally pissed off.
The Bomb Factory's new venue, a 20,000 square ft post-industrial space in Marylebone in the West End of London, is an ambitious setting, given its size. But there's a gritty, DIY feel to it, with its stripped back walls and concrete floor, that only adds to the rebellious spirit of Paradise.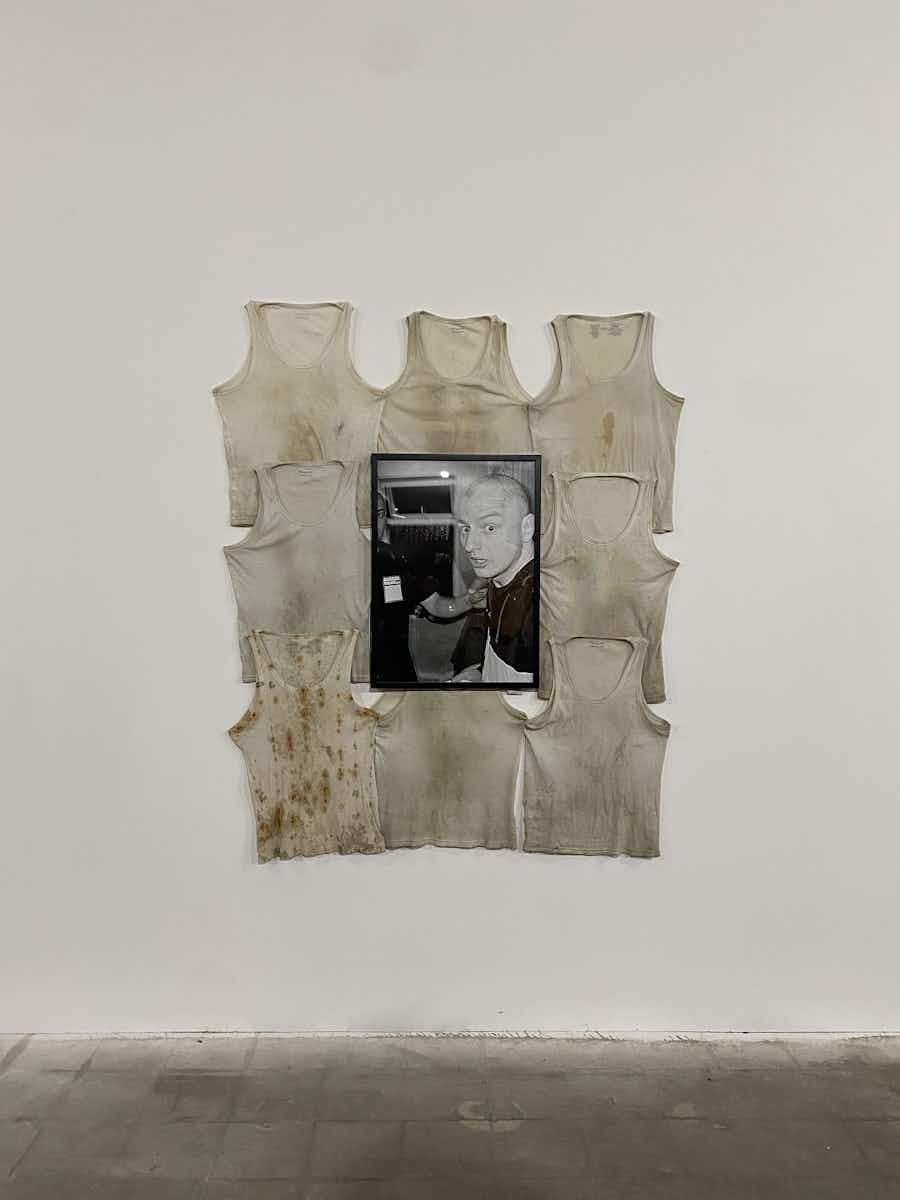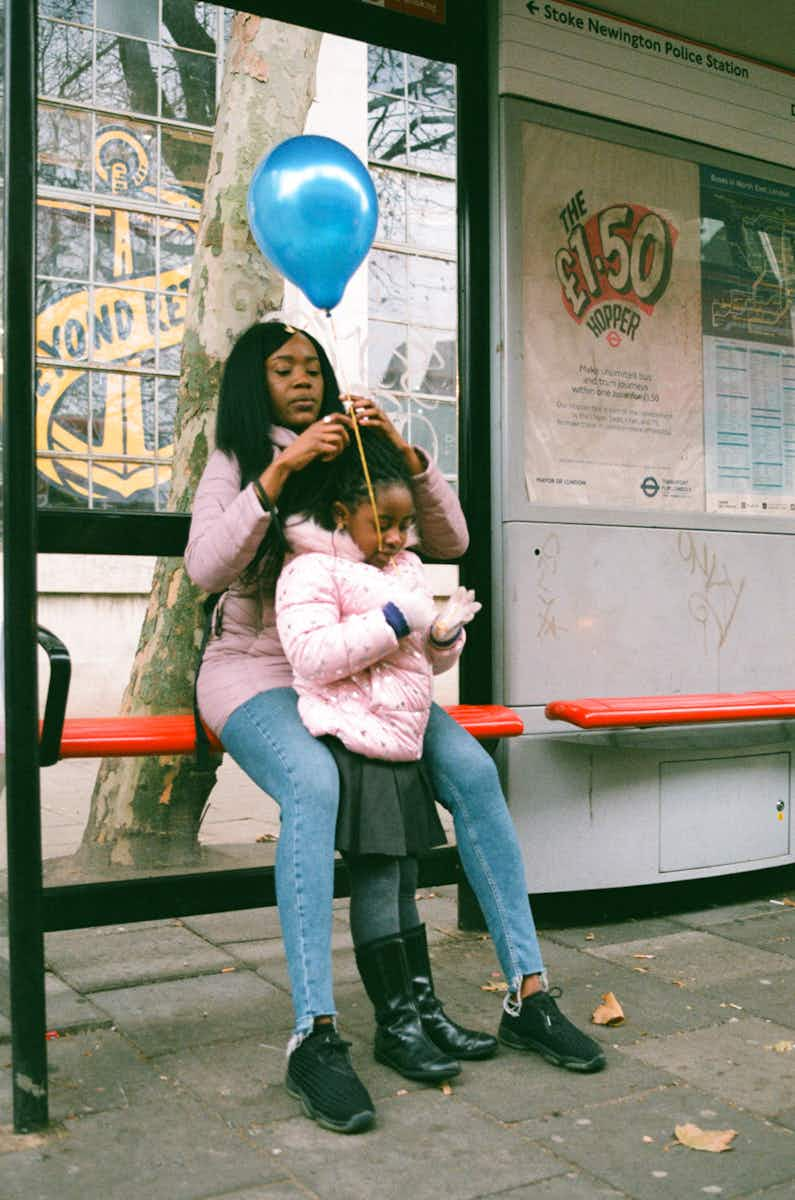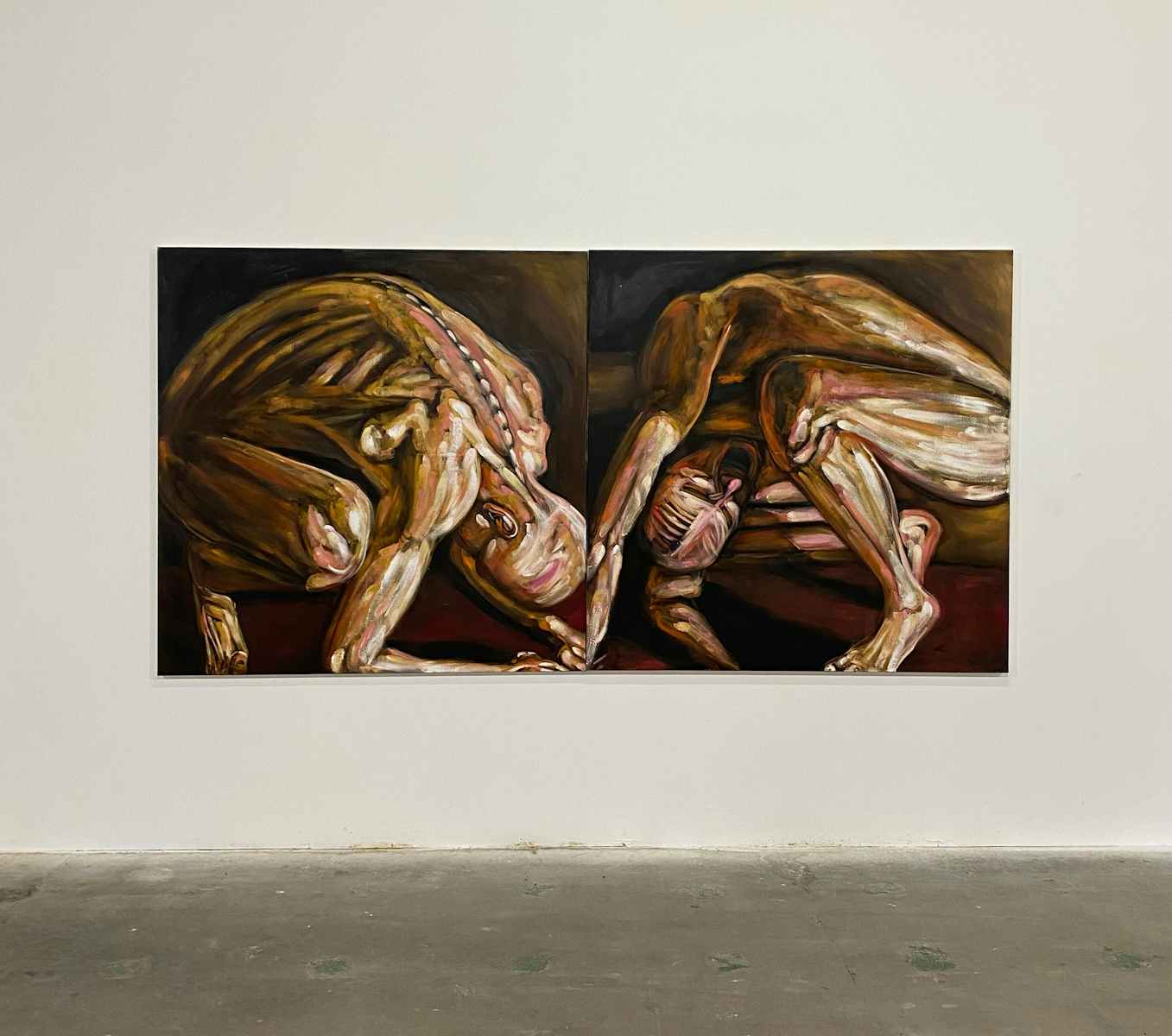 Nelson's attitude brings to mind a group of then little-known artists, mostly recent Goldsmiths graduates, that felt alienated by how the UK was being run under Thatcher in the late-'80s. Banding together, they set up the now-legendary Freeze exhibition in 1988 and would later become known as the Young British Artists: including Damien Hirst, Mat Collishaw, Sarah Lucas among others.
Turns out, Nelson recently watched an old BBC documentary, Bad Boys and Girls of British Art (starring Jake Chapman, who showed in the landmark, YBA-led Sensation exhibition in 1997). ​"They were talking about coming out of the ​'80s in Britain where, economically, it was really difficult. All these young artists emerged and thought, hang on, we're actually a bit pissed off and you know what? If we're not going to be given a show, we'll put one on ourselves," Nelson says.
In some ways, the artist-turned-curator senses that in the UK, things are so shit that we could be about to experience a new wave of art that challenges its viewers. ​"You're already seeing it to an extent, with galleries opening up in abandoned buildings or old fish and chip shops," he says.
"I hope that this show is a part of that change, where artists are coming together, making noise about things, and asking difficult questions."
The Other Side of Paradise runs 9th-26th March at The Bomb Factory, Marylebone Road, London. Admission is free.

More like this