Raúl Castillo on his next glow up

"It was a crew of fully clothed people and there I am in my tighty whiteys hanging around." The actor and playwright talks us through his new film We The Animals based on Justin Torres' acclaimed novel.
Raúl Castillo's big break came when his character on a television show blew up.
Richie, the handsome Latino hairdresser on HBO's Looking, broke through in a major way. Castillo begs to differ. ​"He didn't blow up enough because we still got cancelled," the actor laughs in his husky voice, down the line from home in New York.
As fans and those who tuned in to hate watch know (it was that kind of show) Looking got the chop in 2016 after two seasons and a feature length finale. ​"People are just like unforgiving in a lot of ways because they don't see themselves on screen," admits Castillo, still somewhat bruised by the experience. ​"It was tough."
Looking did, however, launch Castillo into the big league. The 41-year-old, born to Mexican parents in a Texan border town, had long been working as a playwright and actor in Manhattan. His minor role on Looking, as a young Mexican American gay man at ease with himself, became a fan favourite and he was upgraded to season regular for series two. Cast as the internet's newest crush, the The New York Times declared him a heart throb. Film stardom, it wagered, beckoned.
After appearances on a number of TV shows since, from Netflix's Easy to Atypical, it is cinema where Castillo gets his next glow up. His new film, We The Animals, is based on Justin Torres' acclaimed debut novel about a creative young boy, Jonah, played by Evan Rosado, coming into his queerness in a Puerto Rican household in upstate New York.
The role played by Jonah's father, Paps, is central to the child's dawning understanding of himself. Paps, played by Castillo, is a complicated man: brutal then loving, feckless then fully committed. The film's exploration of masculinity has earned it comparisons to Moonlight but documentarian Jeremiah Zegar's first fictional film has a woozy, organic mood of its own, with the three young brothers all played by non actors.
It helps to have a leading man like Castillo in the family mix, demonstrating an on screen magnetism that marked him out as one to watch in Looking. He also spends plenty of time in his underwear, which is where the heartthrob bit comes in. And Castillo's background in theatre – he initially thought himself more playwright than actor – comes into play in a major way too, as we discovered when we got on the phone with him.
How did you feel about this material at first?
When I first read the script, I saw two white guys' names on the script and I saw this Puerto Rican character. Flags start to go up. If you look at it on page, my role is so stereotypical. He's a wife beater, he's a neglectful father but when you start to read below the surface the three dimensionality comes through. He's a brutal guy but he's so complex. I read the novel and it was clear to me the writer was transforming trauma into a work of art.
How did you see your character's relationship with his son?
There's a chapter in the novel, where Paps takes Jonah on a work trip up to Niagara Falls in Upstate New York. We couldn't include that in the film itself. It's such a beautiful portion of the novel where Paps and Jonah have a little time to themselves. To me, that's fairly revelatory to their relationship. Paps can be incredibly brutal but he has moments of grace and tenderness to him and that was important for me to find and explore.
There's a moment that really speaks to that in the film where Paps says to his son, ​"Goddamn, I got me a pretty one". I thought it was the most pivotal line.
It's funny you should mention that line because that's actually from that chapter. For me it was important to include that line as it's the first time that Paps recognises that his son might be queer, in my interpretation of it. But how he [Paps] handles it is very unique, there's no answer, there's no judgement, he's just recognising that his son is special. That line struck me when I read the novel and I asked Jeramiah if we could find a place for it in the film, which I was really excited about.
Was there a lot of improv in that way?
Absolutely. The majority of the dialogue is directly from the script but the boys were given a lot of time to play and explore. When you are working with non actors like that, it was important for them to have that kind of space. We spent six weeks filming in that house in upstate New York. It became so commonplace for me to be hanging out in my underwear. So it was a crew of fully clothed people and there I am in my tighty whiteys hanging around.
Did you draw from your own experience of masculinity?
I just kind of understood. I grew up around guys like Paps. I knew guys like him. We're already living out that exploration of masculinity [on set] because these boys are looking up to me to a certain degree, I'm the father figure, I'm leading the charge in that respect.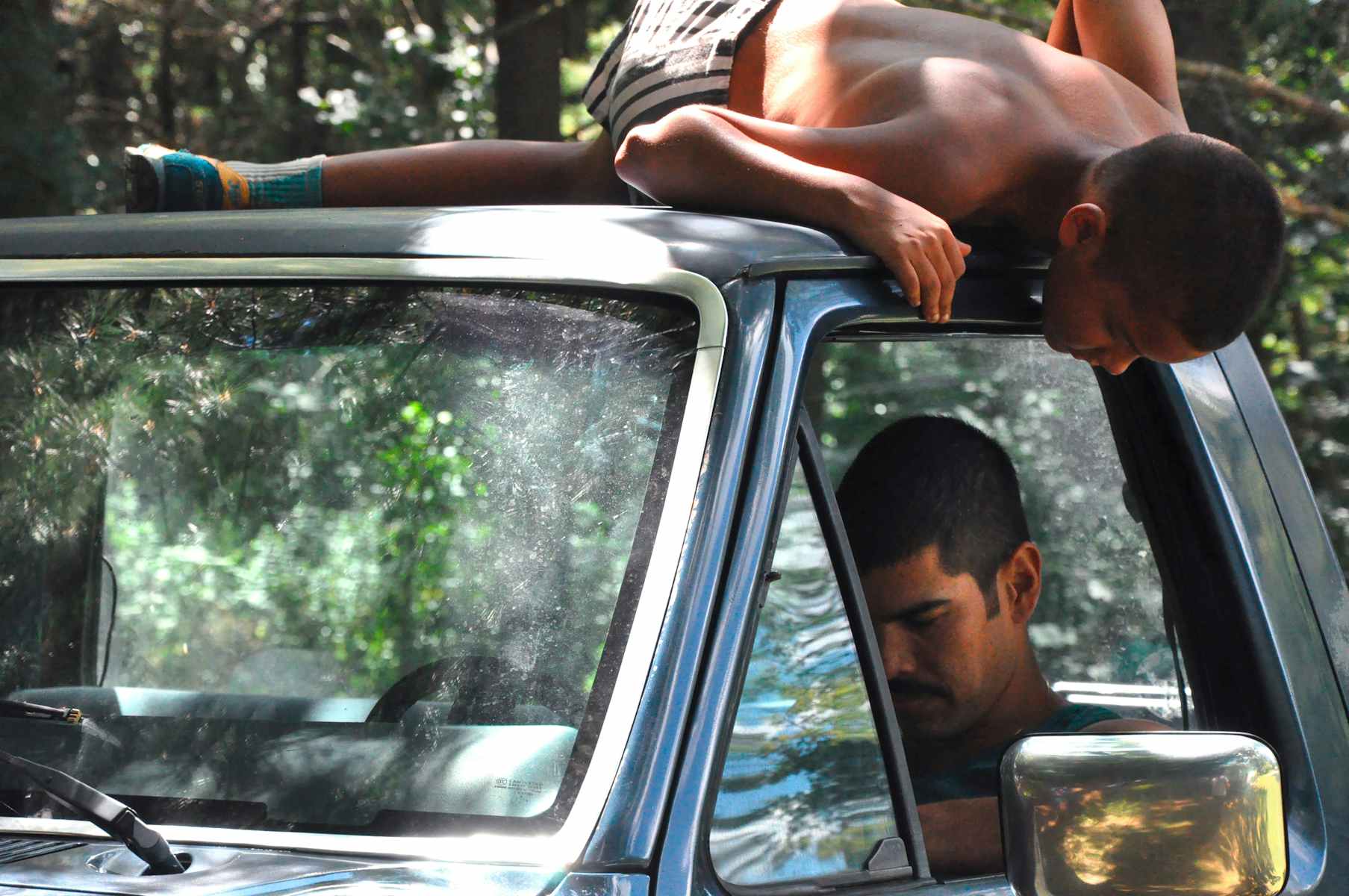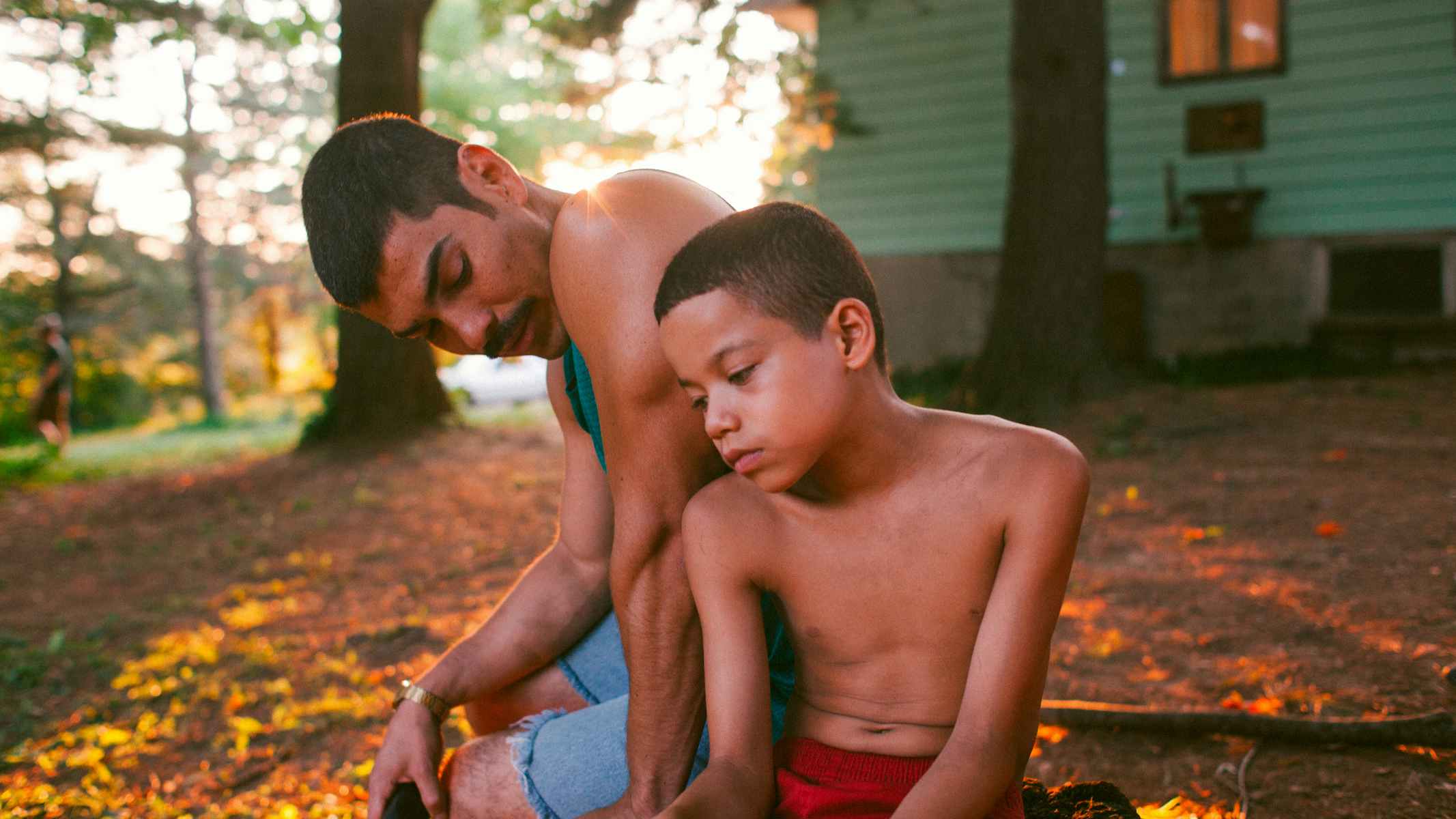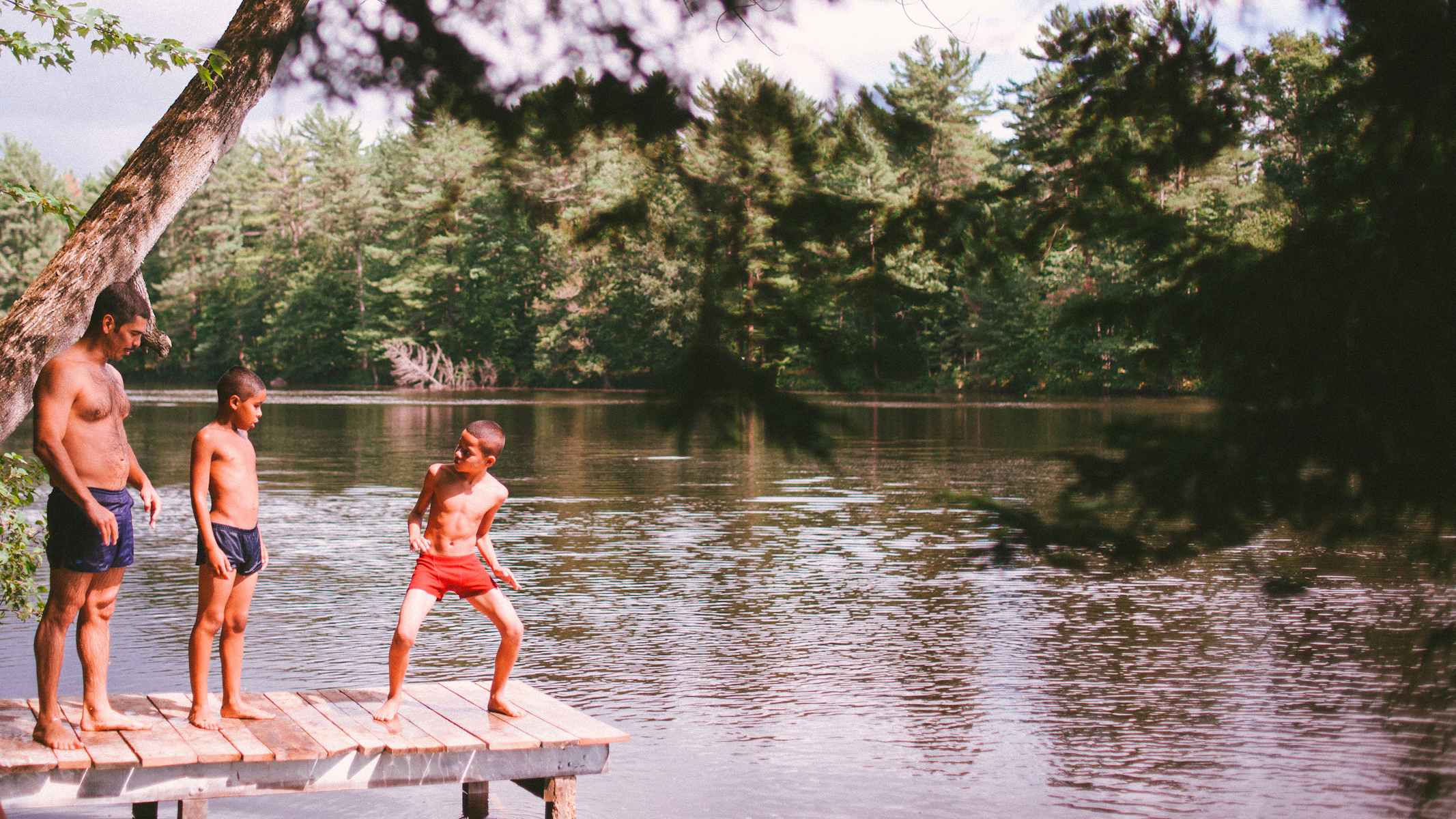 How did you learn how to be a man?
I mean I didn't. No one's teaching you. You want to be like everyone else so you're looking to the boys, to the men around you for clues for what it is to be a man.
Was Looking in any way informative, considering gay men have very specific experiences of masculinity growing up?
In some ways I wished I'd had the experience of We The Animals before Looking because in a lot of ways, I feel that Paps could be Richie's father. My character in Looking had a similar, fractured relationship (his father is never really mentioned in the script) but I feel like there are these bones surrounding his own sense of his masculinity. Jonah is a lot more related to Richie than I'd anticipated.
How do you feel about Looking now?
People responded to Richie and I recognised how much people identified with his journey and just needed to see their own stories expressed on screen. It's not happening quite as much as it could be. Looking was, in a lot of ways, ahead of its time. People were so mean to that show and it so scrutinised, so under a microscope that in a way I don't think it would be today. I think people would be a lot kinder to that show, possibly.
Given your background in writing, do you hope to tell your own stories?
Writing is such a taxing endeavour and it is sort of easier to tell other people's stories in a lot of ways than tell my own. But there's a couple stories I'm interested in seeing through on the film or TV side, for sure.
We The Animals is in UK cinemas from 14 June

More like this