Escape to your own private Idaho

Reid Calvert, an LA-based photographer, took a nostalgic trip to the resort town of Sun Valley to capture the vast and desolate northwestern state in a series of eerie double-exposure shots.

Reid Calvert has always felt a personal attachment to the small Idaho resort town of Sun Valley. Like his father, the photographer frequently visited the northwestern state in his early years, travelling up from Texas. Now aged 29, this sense of familiarity brought him back, as did a desire to escape for some momentary solitude. ​"I had the same mentality going to Idaho this time around, but I found the experience to be much different, being gay and unemployed," Calvert says. ​"It's strikingly beautiful and unique in that a lot of people don't visit. But it's also a very red state – it was pretty clear I was the outsider."
In a bid to escape LA, he found an entirely disparate landscape in Idaho – an eerily derelict space far removed from the pandemic-ridden socio-political climate of his home. While there, Calvert began to notice a running pattern in the names of the small towns within Idaho, all of which evoked an old school sense of Americana: Atomic City, Soda Springs, Garden Valley, Priest River, White Bird, Hope, Clayton, Salmon… "[It's like] a channel to the past perception of the United States and its values," he says. ​"The projected simplicity, this façade of wholesomeness. The names are alluring in their sense of wonder, and in contradiction to where the American Dream actually led."
To him, Idaho felt a paradox. The welcoming postcard charm of the small towns – and their names – were met with ​"ghostly decay", where abandoned buildings and broken signs lined wide, empty roads. The feeling of abandonment played on Calvert's senses, as he breathed in Idaho's crips, unpolluted air. ​"It was the epitome of mountain air," he adds.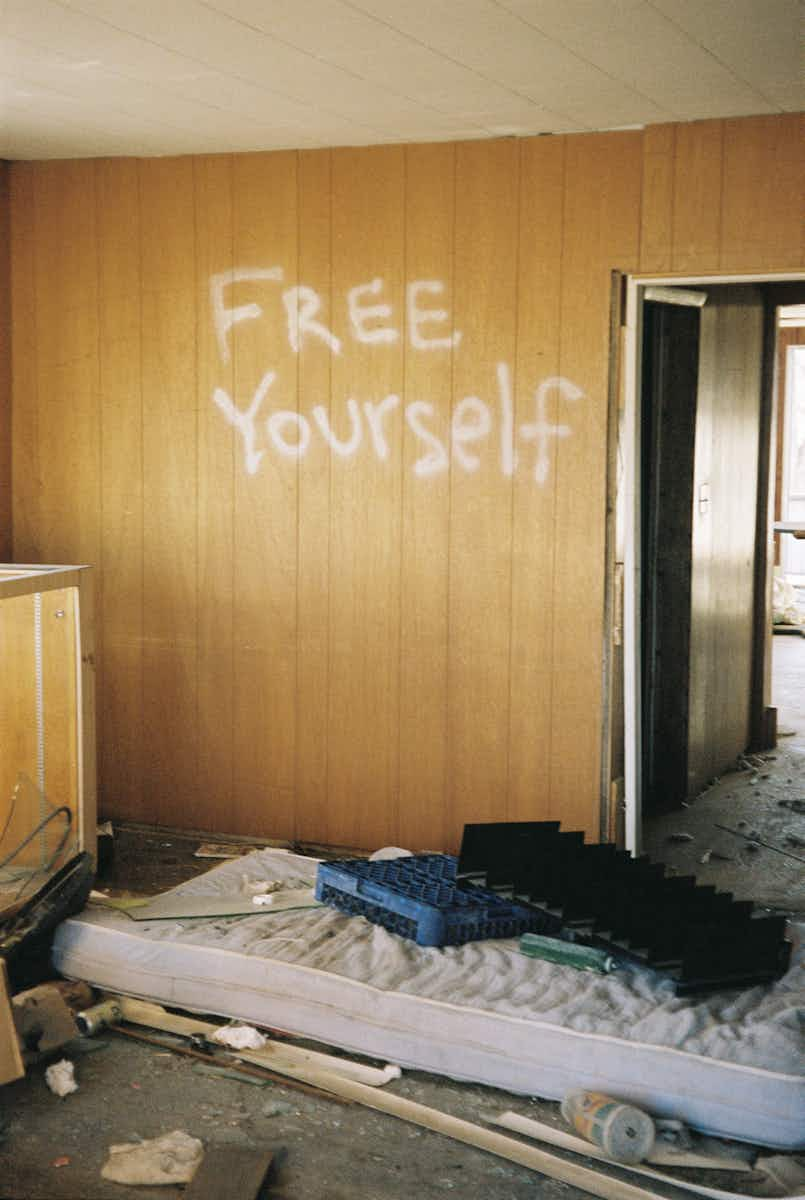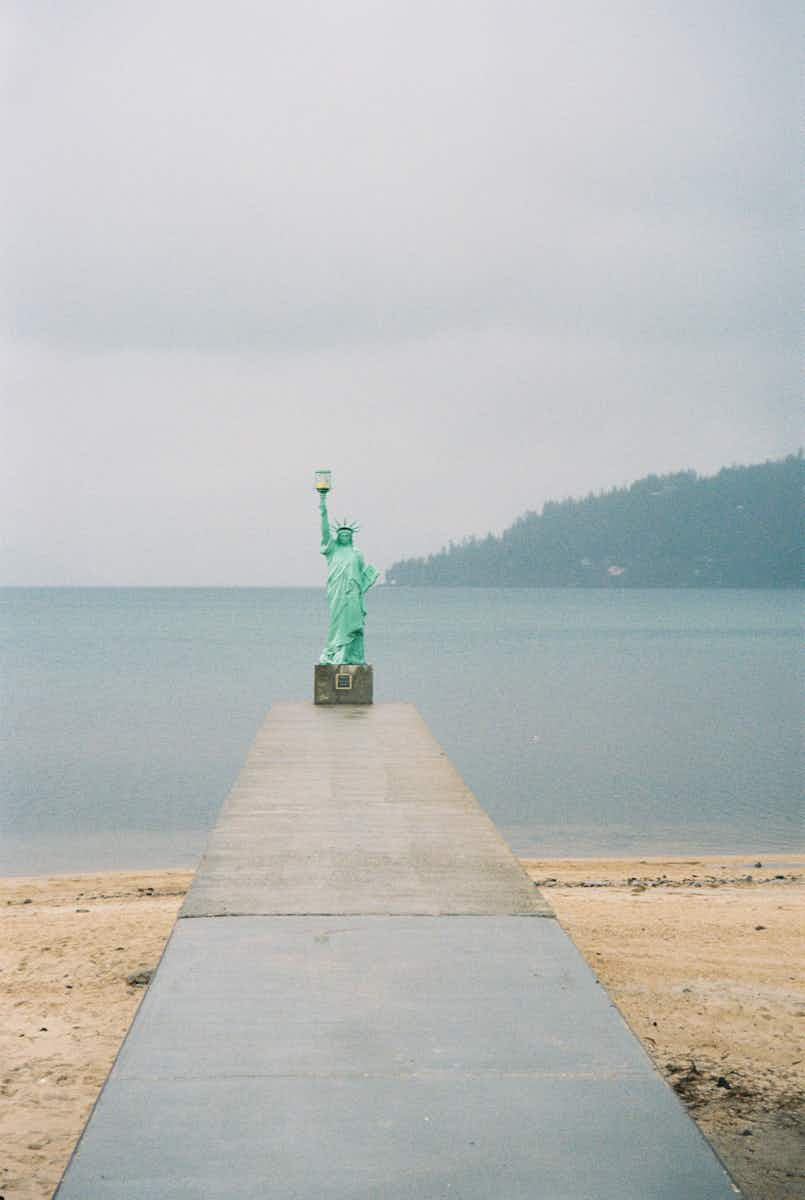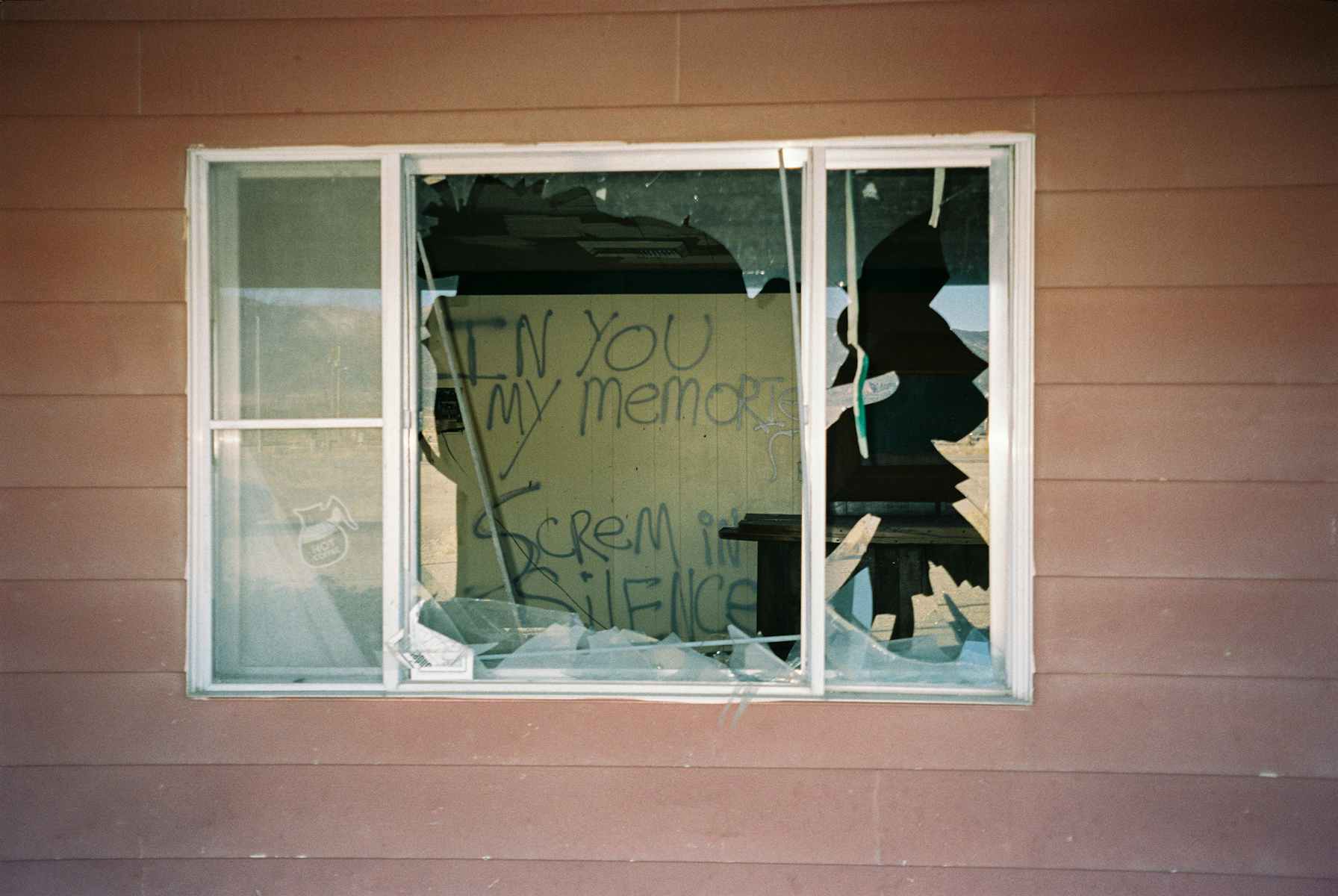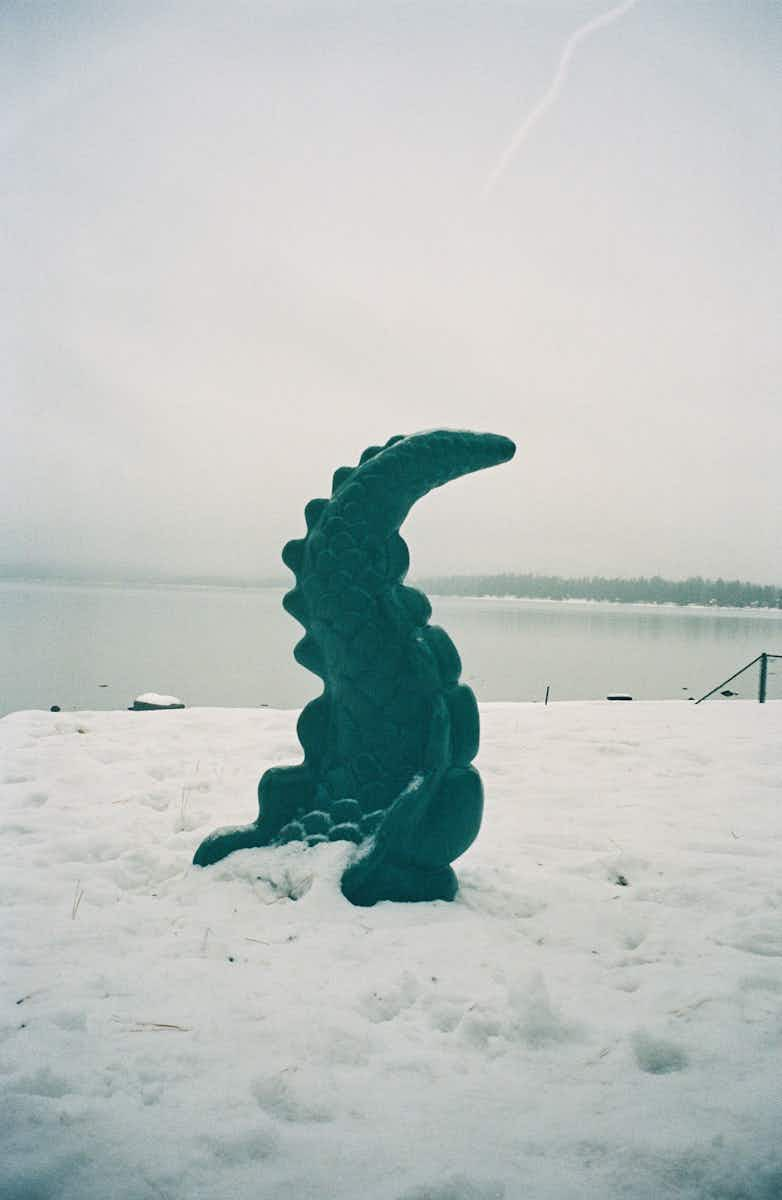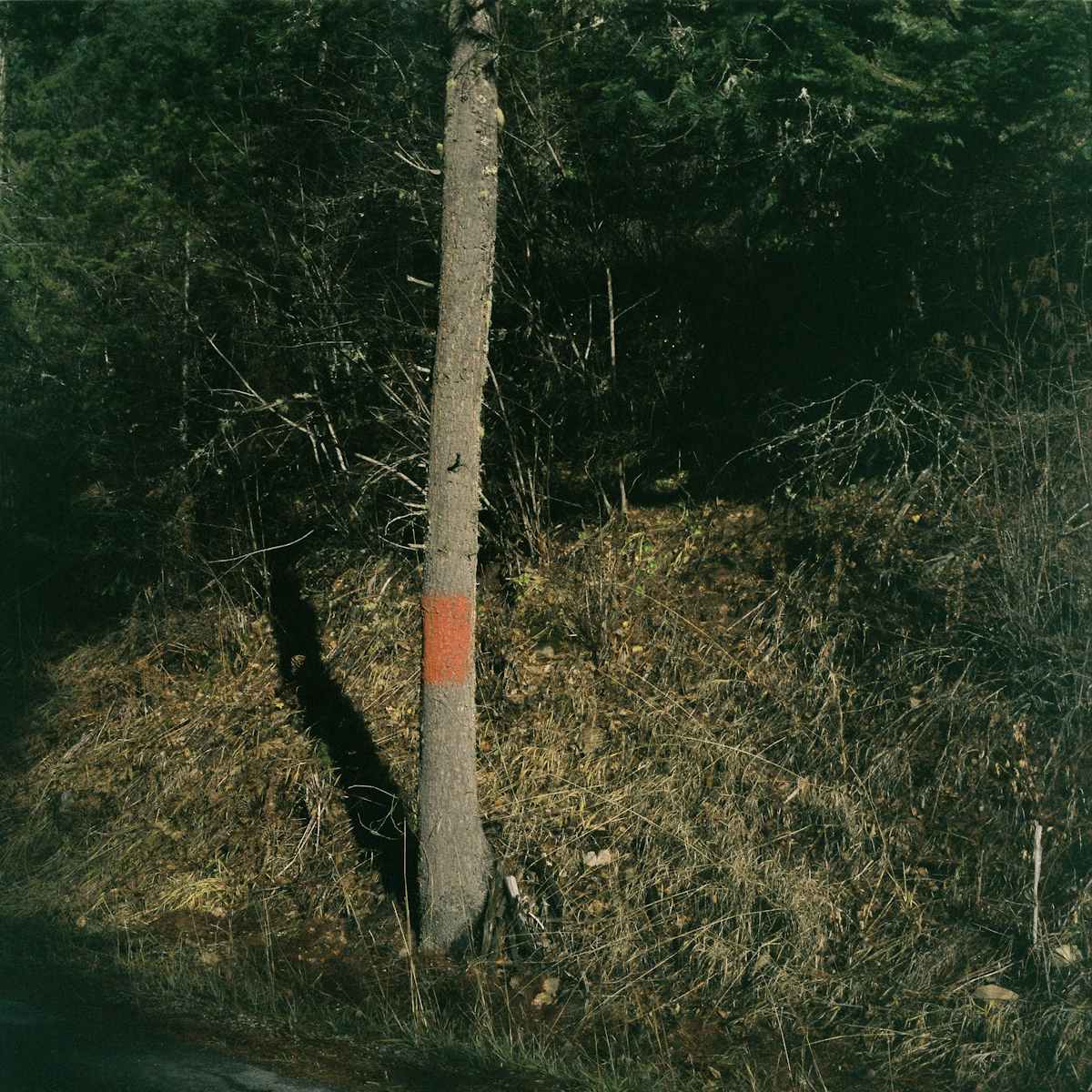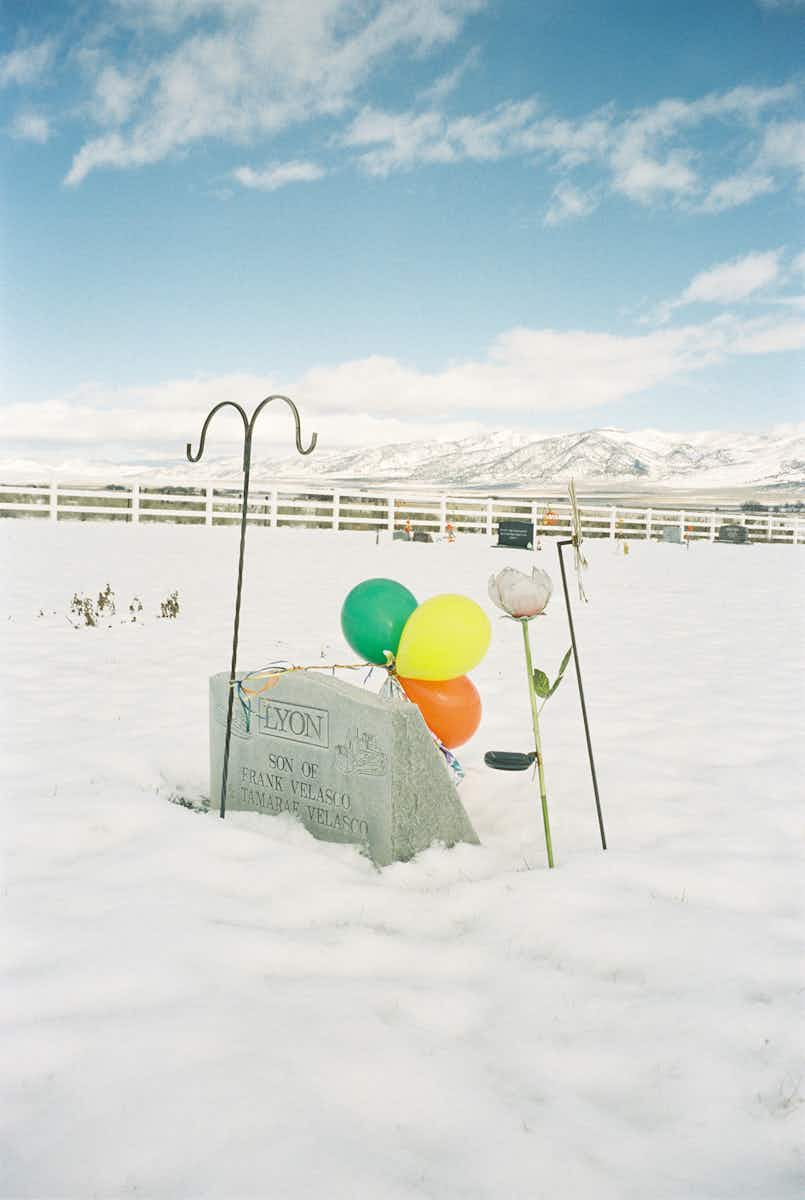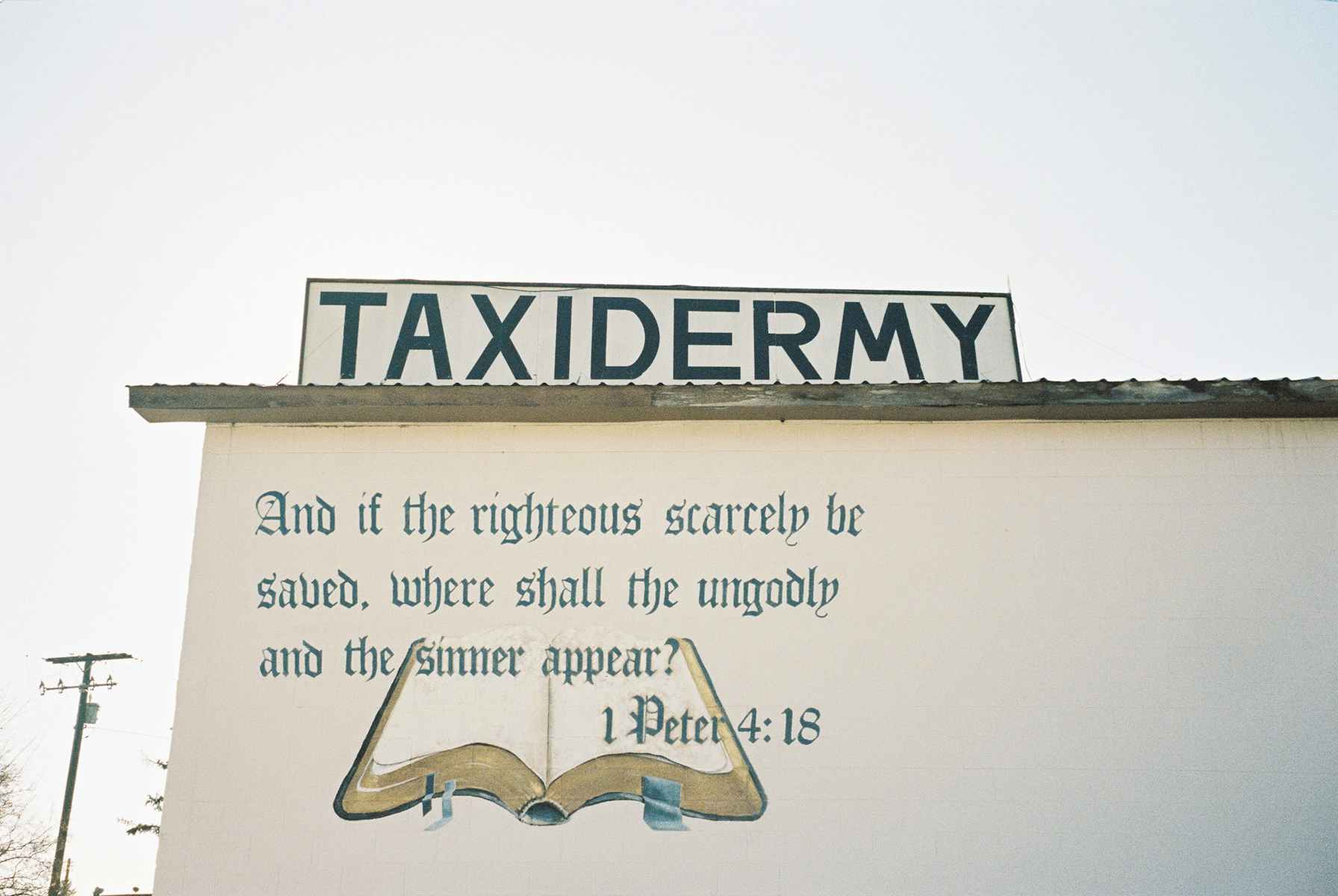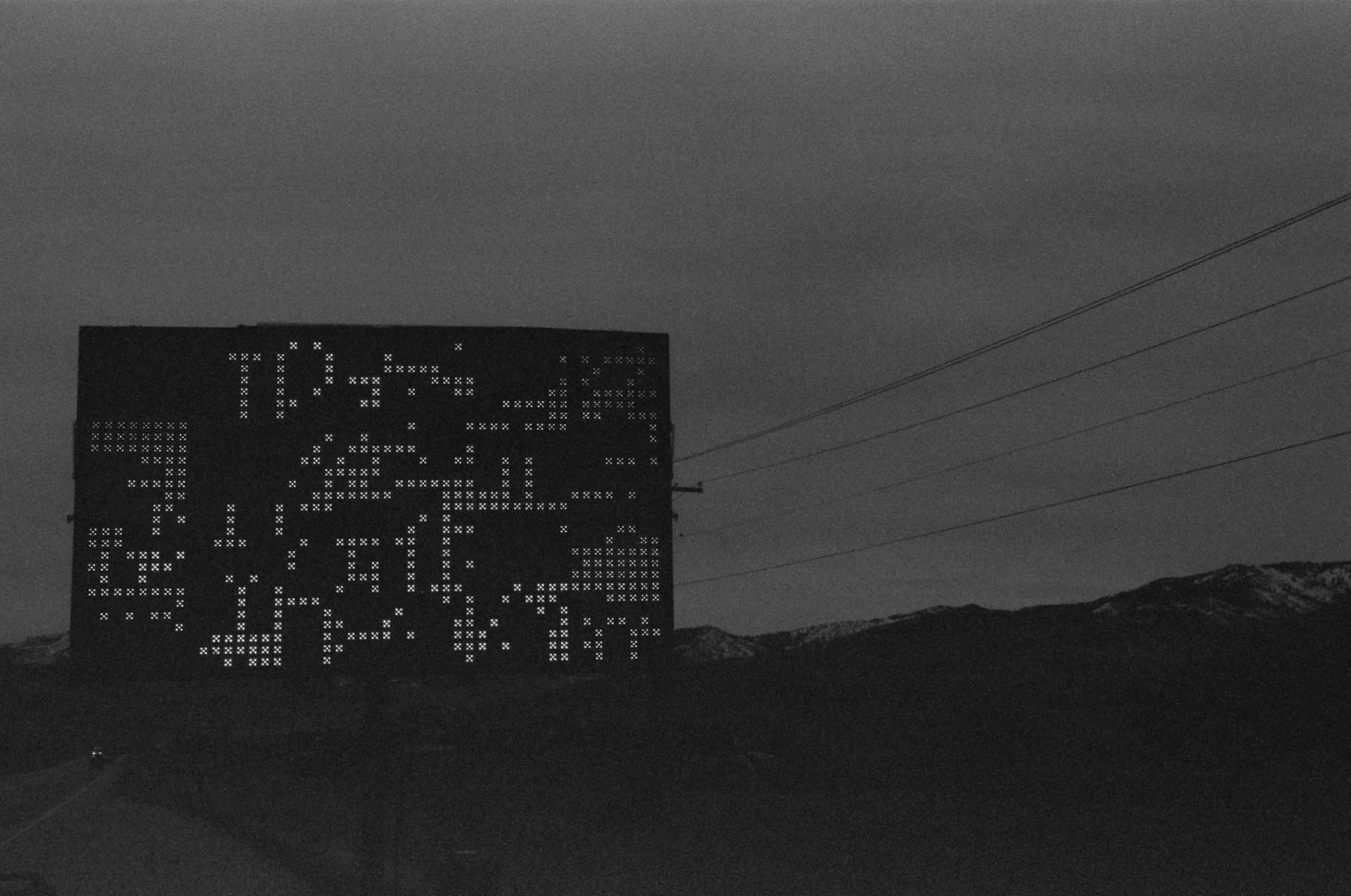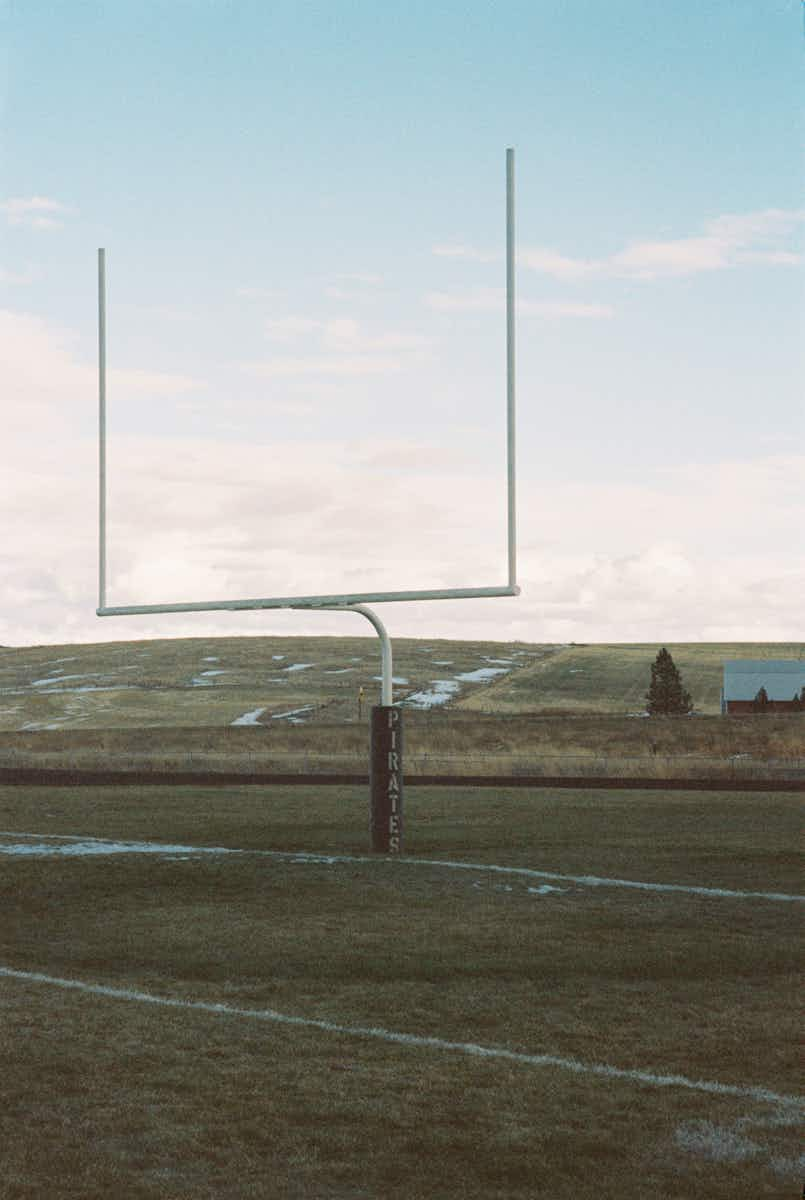 The trip became the basis for Free Yourself, a ghostly photo story captured on a medium format and two 35mm cameras, from mid-August through to December of last year. In the series, a replica Statue of Liberty stands at the end of a pier, the interior of an abandoned home scrawled in graffiti lies in decay, and surreal relics of human contact are presented in scratched out messages, Bible verses and signs ordering you to ​"screm in silence" [sic]
Calvert intentionally manipulated the images using a double exposure technique, looking to combine the reality of what he was feeling – alone and bugged out – with the reality of what he was seeing around him – sketchy moments of the past.
"I've always been attracted to escapism," he says. ​"In fear of being melodramatic, it's hard for me to admit, but I've leaned into this state of mind many times." He refers to the pandemic as a pivotal moment of mental clarity. Leaving LA for Idaho, he was surrounded by places completely isolated and, in a sense, ​"escaping the rest of America".
Ironically, Calvert found he couldn't escape reality after all, confronted by the stark realities of America's turbulent economic and political landscape while driving through these towns. Instead, it made him confront his own privileges growing up:
"I've been given opportunities to expand my worldview, to think liberally, to challenge my own perspectives in order to grow," he reflects. ​"I hope that in confronting this privilege more and more, I gain a broader sense of empathy and understanding for different experiences and ways of thinking."

More like this