USA
Music
On his EP 95, the rapper-producer makes the kind of music he wasn't allowed to listen to growing up.
Society
An undercover report investigating the secret financial backers using their wealth to internationally diminish our equality and human rights.
Society

Photo of the day: People take part in a rally against hate on 4th August, a day after a mass shooting at a Walmart store in El Paso, Texas, that left 20 people dead and 26 wounded.
Life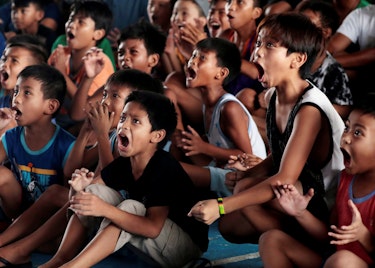 Boxing fans watch the WBA Welterweight fight between Philippine boxing champion Manny Pacquiao and Keith Thurman of the U.S. in a live public viewing on 21st July in Marikina, Philippines.

Music
Artists and industry insiders reveal the tricks, trials and tribulations that come with booking an American tour.