USA
Music
Artists and industry insiders reveal the tricks, trials and tribulations that come with booking an American tour.
Life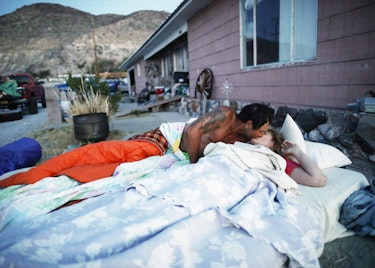 Chimene Jackson kisses her husband Johnnie shortly after dawn outside her parents' home, which has been deemed uninhabitable due to structural damage from the recent 7.1 magnitude earthquake on 8th July in Trona, California.

Life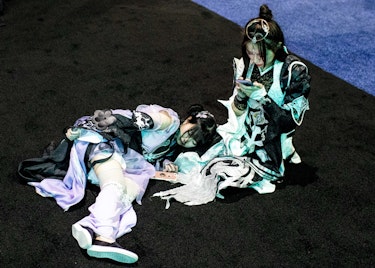 Photo of the day: Character actors from Com2uS's East Legend video game take a rest during the E3 Electronic Entertainment Expo in Los Angeles, California, U.S. on Wednesday 12th June.
Society
Anna Khachiyan and Dasha Nekrasova: from "aimless, ambition-less, washed-up losers" to the ultimate podcast provocateurs