GUT is back and feeling horny!
The cult art magazine returns for its fifth year, just in time for the witching season. Spooky!
A bracelet made out of hair. A sleeping man covered in peanut butter. A satanic figure with his cock out. No, this isn't your worst nightmare. It's the raw, disruptive world of Euro art-cum-porn mag GUT, the London-based publication where death metal is the soundtrack and highly inflated, fake-tanned boobs are all the rage.
Staying true to creepy tradition, GUT​'s fifth issue has returned, like a monster lurking under your bed, in time for Halloween. With previous issues exploring themes such as magic and death, what does this issue have in store for us?

​"Sex, Halloween, costumes, demons and Germany," GUT founder Ami Evelyn Hughes replies chirpily.
Naturally, this means tribal tattooed men using a double-ended dildo, a love story involving trolls getting married and costumes ranging from Goliath to a ​"Hen Night Fairy". So tricks and treats.
"Initially, I wanted the whole thing to be just about Germany," admits the Nottingham-born East London resident with a particular Deutsche obsession. ​"Then I thought it might be a bit too niche, so I decided to make it easier by selecting those five main visual themes and just [exploring] them all."
True to form, the Germany that inspires her is indeed niche: ​"I'm always researching and looking at ​'80s German porn," the 30-year-old cheerfully acknowledges. ​"That influences the general aesthetic most of the time, and I find a lot of GUT contributors go down that route, too."

Throughout the magazine, those kinky German influences are expressed via witty dollops of sexual innuendo and tongue-in-cheek set-ups. In a photo-story titled Mutter an exuberant, larger-than-life mum is shot by her daughter wearing a traditional German dirndl while throwing provocative shapes around her house.
"Once, a friend of mine described my mom as ​'a handful'," writes Mutter photographer Claudia Holzinger in the accompanying text. ​"I didn't quite understand him at first, but now I do. When she is present, everything she's saying and doing she does with one hundred percent effort – and at one hundred percent volume."
"The photographer has never made anything for GUT before and is from a very rural part of Germany," explains Hughes. ​"I thought they were brilliant. Then she wrote about how her mum's kitsch style was really embarrassing as a kid but now as an adult, she can see it's interesting."
Issue 5 is bursting with such vivid characters and stories. If GUT has taught us anything over the years it's that idiosyncrasies are wonderful and naughtiness should be celebrated.
Cue what might be this issue's most X‑rated moment, shot by photographer Roxy Lee: in the words of Hughes, ​"a woman squirting a bottle of water from her pussy with her legs wide open. She's called Mouse and has been performing for 30 years." Nice work if you can get it.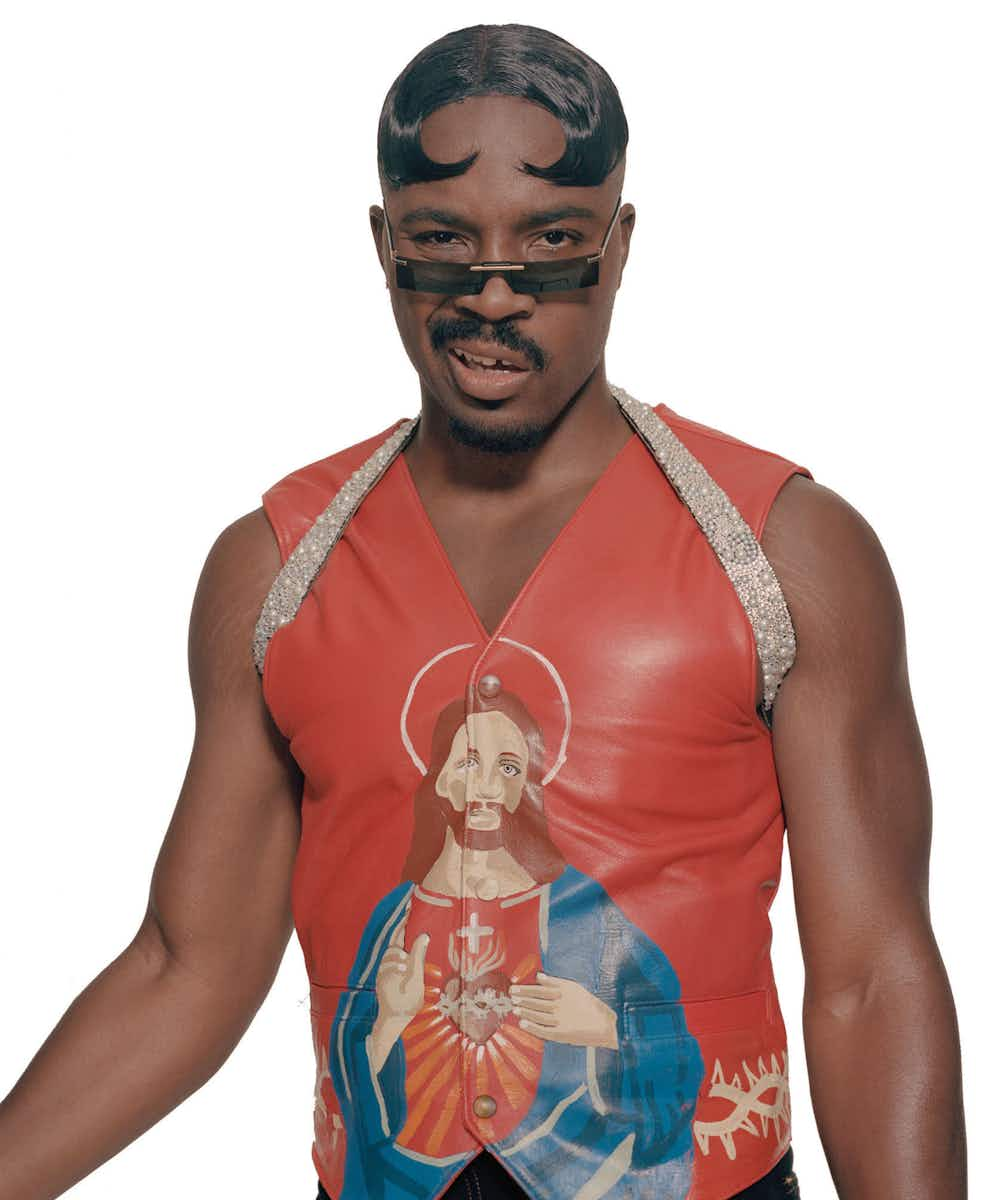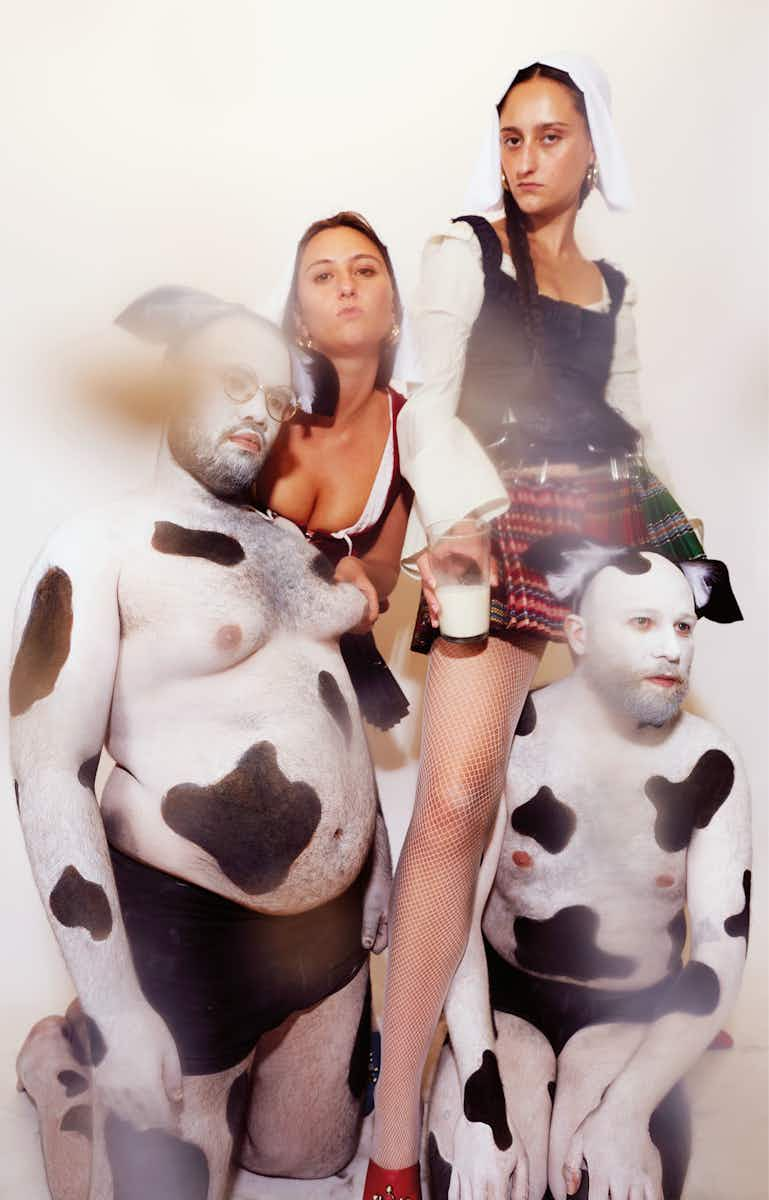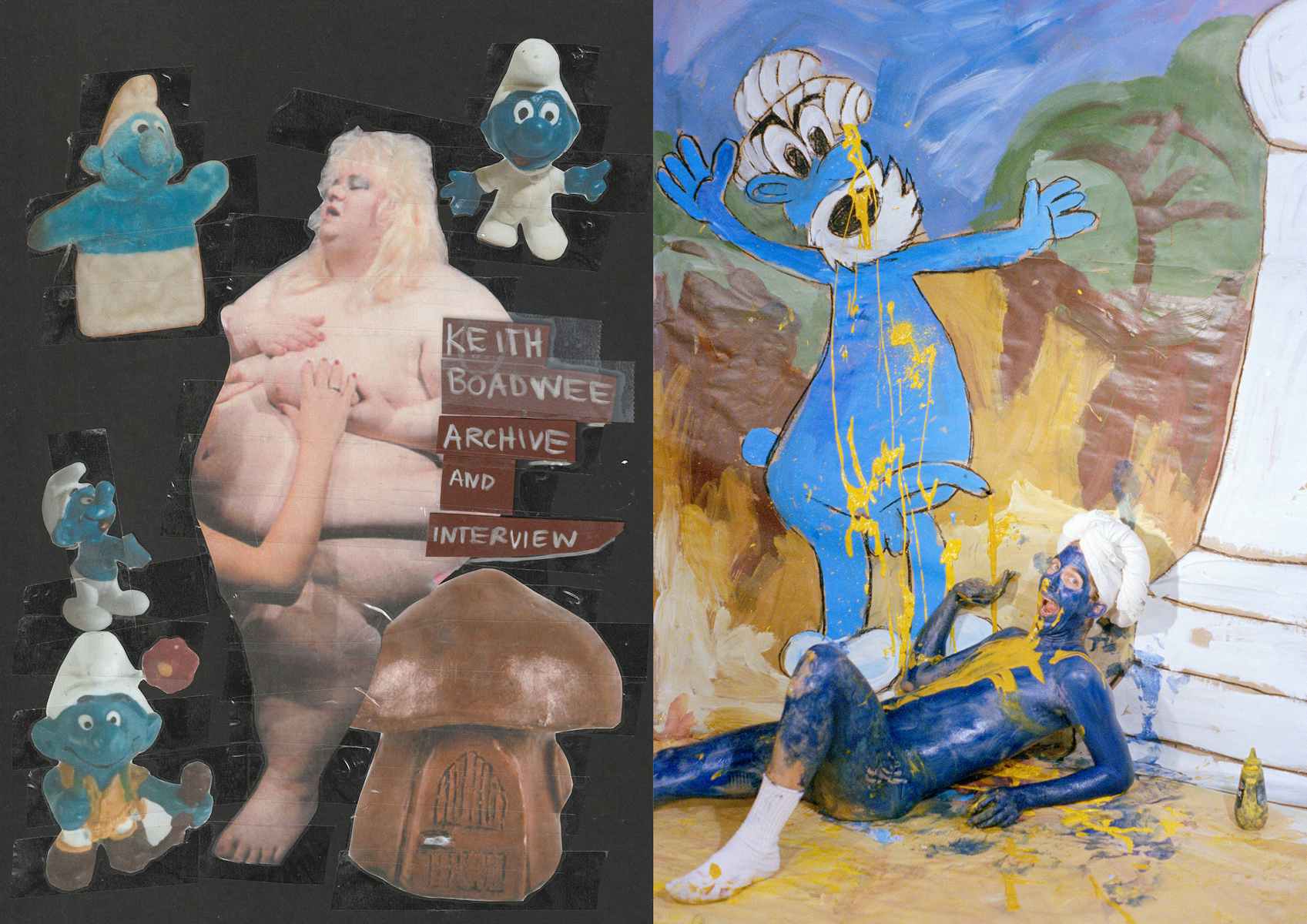 In a major coup Hughes' hero, contemporary visual artist Paul McCarthy, whose work satirises American consumerism, appears in the pages, too. He's represented by two exclusive drawings taken from his upcoming exhibition at Los Angeles' Hammer Museum.
"It's a massive milestone for me," she says excitedly. ​"As soon as I saw his work as a teenager I was obsessed with it and him."
What, then, actually makes a contributor intrinsically GUT-friendly? How does Hughes curate her vivid, unique, cult vision of Germany from a small space in east London?
"There is no specific agenda and there never was and never will be," she insists of her one-woman mission. ​"GUT naturally has an openness to it. And I think the contributors enjoy that creative freedom without boundaries." After all ​"brands or mainstream magazines only want pretty fashion editorials".
Which is perhaps the last thing you'd say about Hughes' passion project. Anarchic, rebellious, rude, a little bit sickly, and just in time for Halloween – never fear, GUT is back.
A GUT feeling: Ami Evelyn Hughes gets listicle
Top Five GUT-wrenching words:
1). Farts
2). Okie dokie
3). Groovy
4). Cock
5). Bottie
Top Five metal bands:
1). Infant Annihilator
2). Full of Hell
3). Dragged into Sunlight
4). Black Sabbath
5). Sleep
Top Five horror films:
1). Society
2). Scream
3). Signs
4). The Fourth Kind
5). Candyman

Top Five big-boobed icons:
1). Lolo Ferrari
2). Anna-Nicole Smith
3). Katie Price (The Jordan years)
4). Pamela Anderson
5). Chesty Morgan
Top Five condiments:

1). Mayonnaise
2). Coleman's English mustard
3). Pomegranate molasses
4). Plain rock salt
5). Gravy

Top Five mythical creatures:
1). Norwegian trolls
2). Pixies
3). Nymphs
4). Goblins
5). Fairies
Top Five swear words:
"I only use cunt, really."

More like this