Sex, sci-fi and Scottish patriotism: 200 UK artists caught at work
Photographer Brynley Odu Davies spent three years documenting multiple artists shaping Britain's creative landscape. Now his debut exhibition brings them all together.

"The reason I find artists so interesting is because they create their own universes."
So says Brynley Odu Davies. The photographer has been on a three-year mission across the UK to capture artists in their studios, in the thick of their work, paint-splattered boiler suits and all. ​"These people are in a space of solitude, but photographing them while there helps to draw them out of it a bit."
Since 2020 Davies has spent time with more than 200 artists around the country. He travelled from the south of England to the north coast of Scotland, determined to thoroughly document the best of Britain's artistic talent. The result: a sprawling archive of Bright Young Things, from Elsa Rouy​'s subversive takes on sex, motherhood and femininity to Trackie McLeod​'s nostalgia-fuelled explorations of Scottish patriotism, via Christian Quin Newell​'s sci-fi-esque canvases.
As we see in the South London-based photographer's work, some artists mimic their work, even blend into it slightly – as Davies sees it, it was important for him to bring the humanity behind each piece to the forefront. We'll see as much next month, when he'll be showing a curated selection of his photographs, Artist Portraits, as part of his first solo exhibition at Studio West in Notting Hill.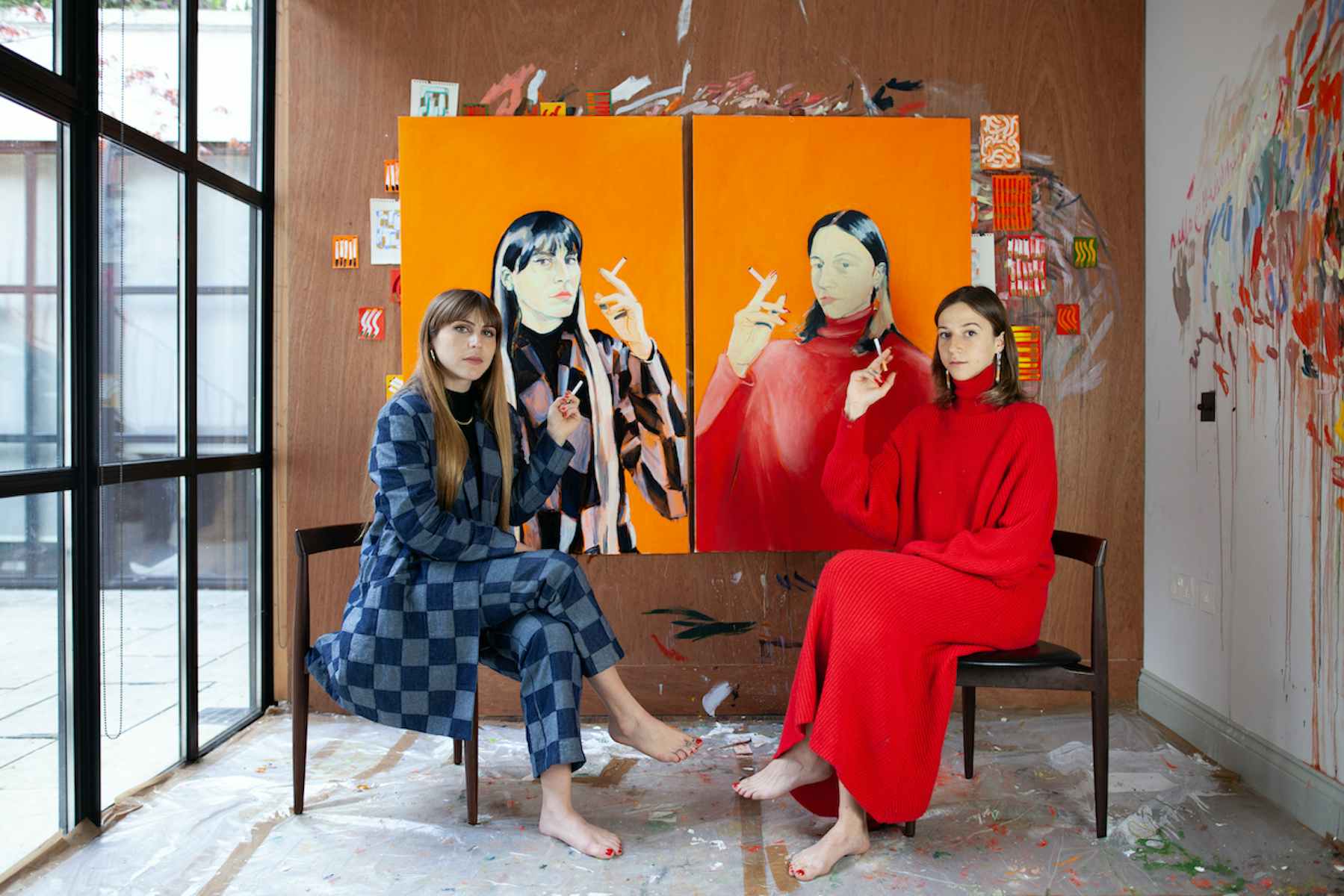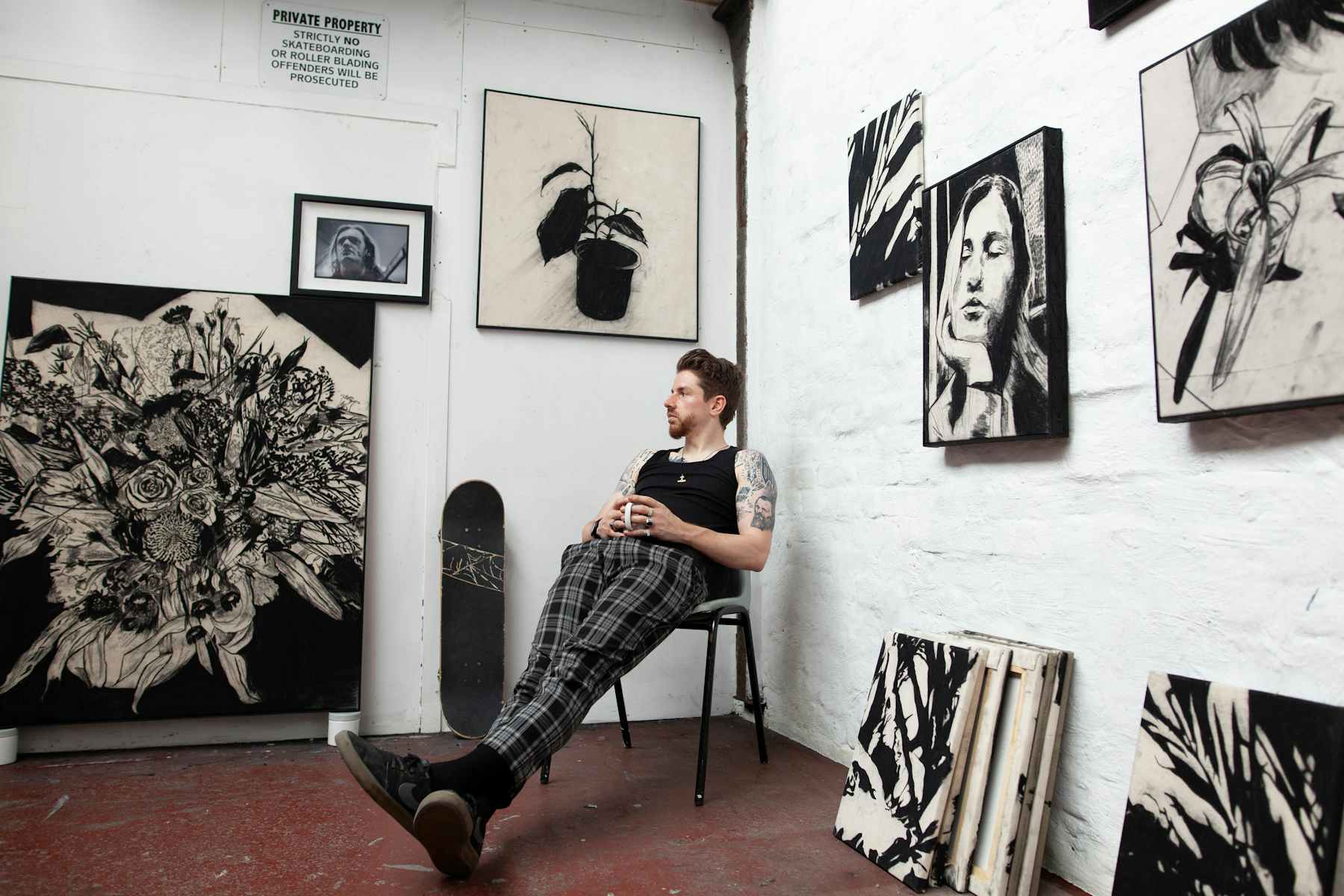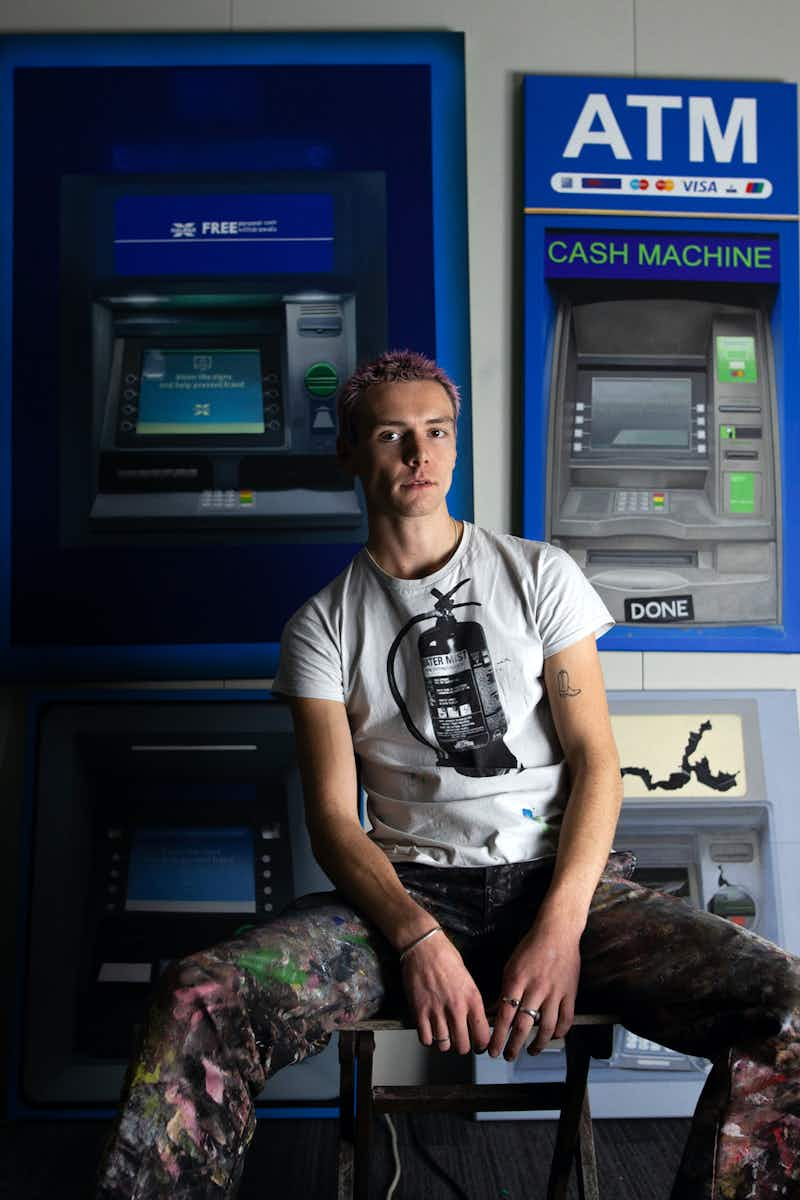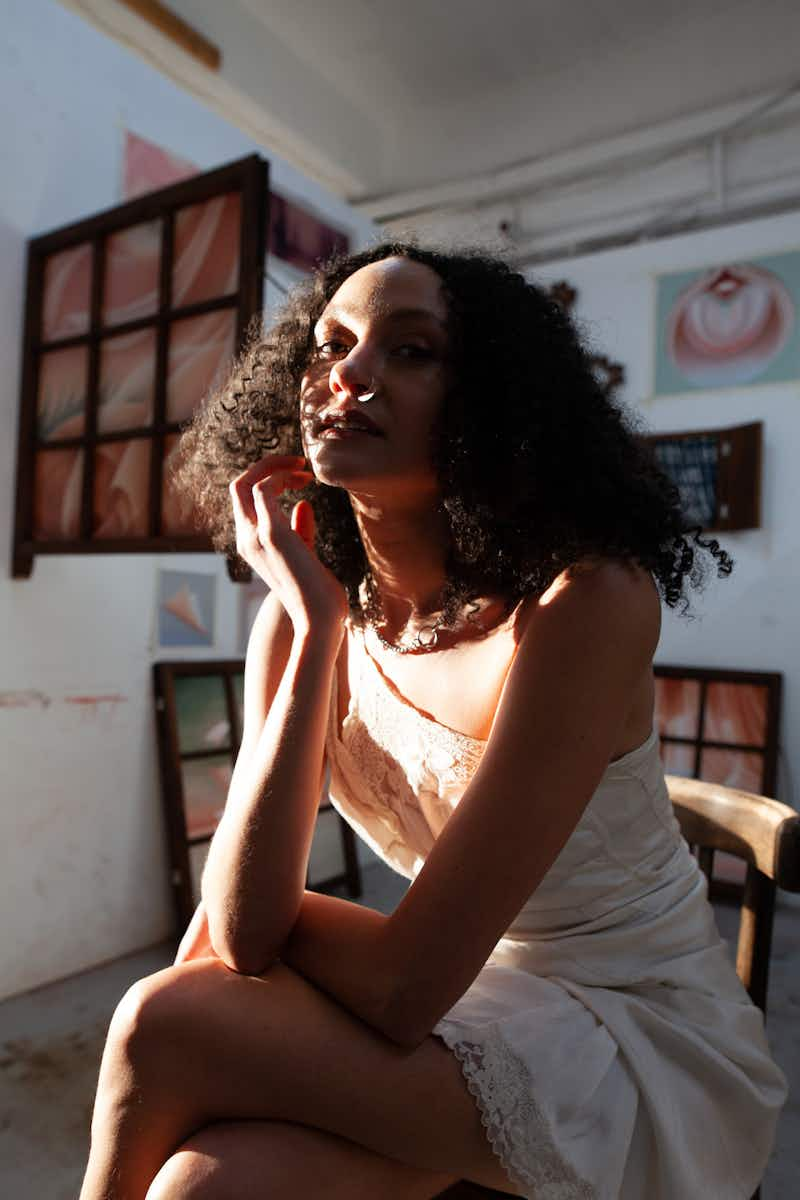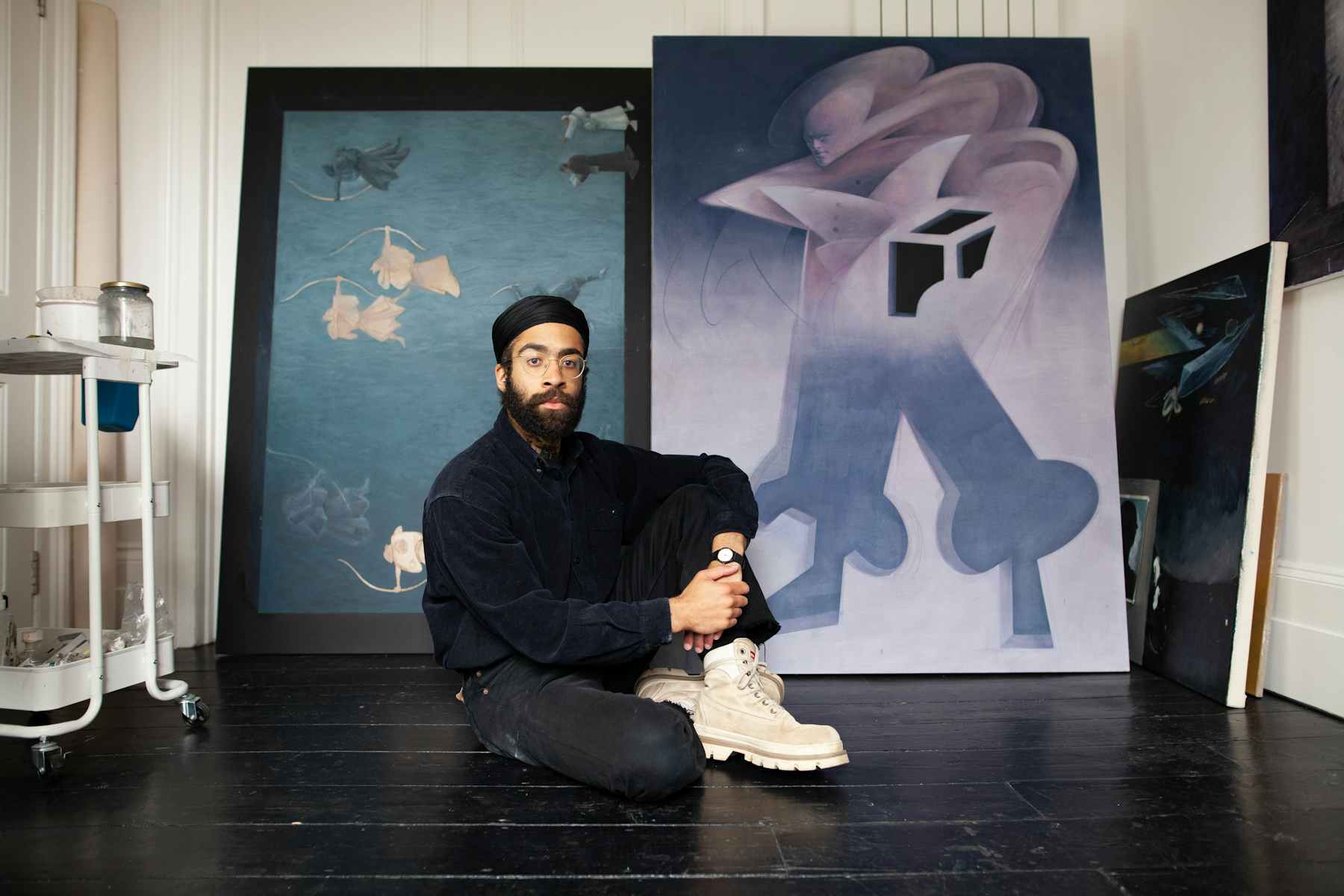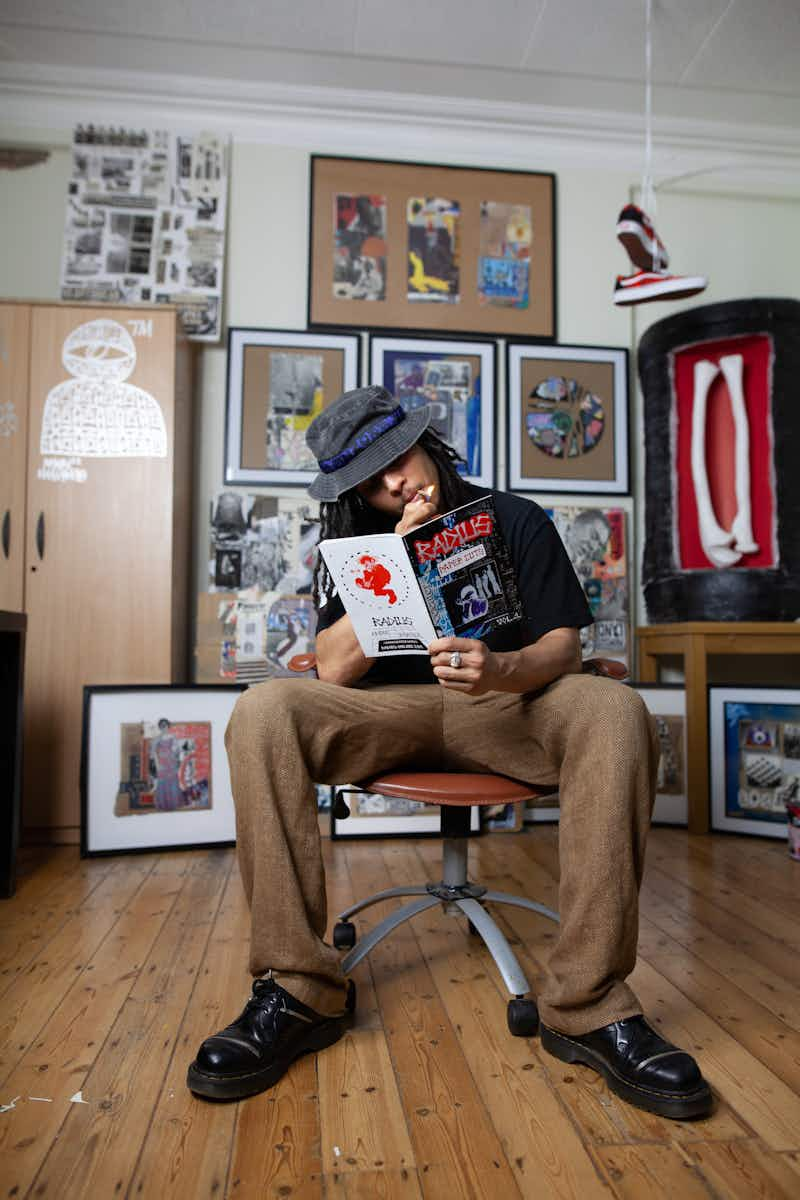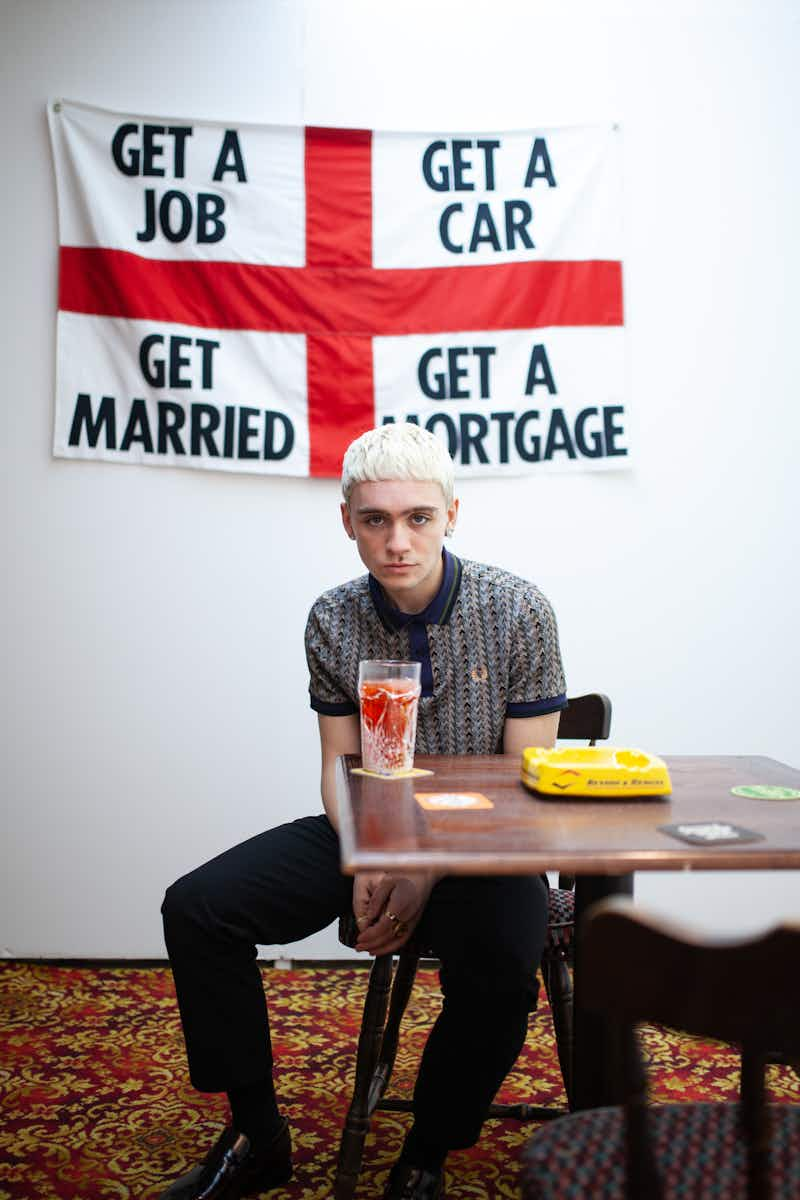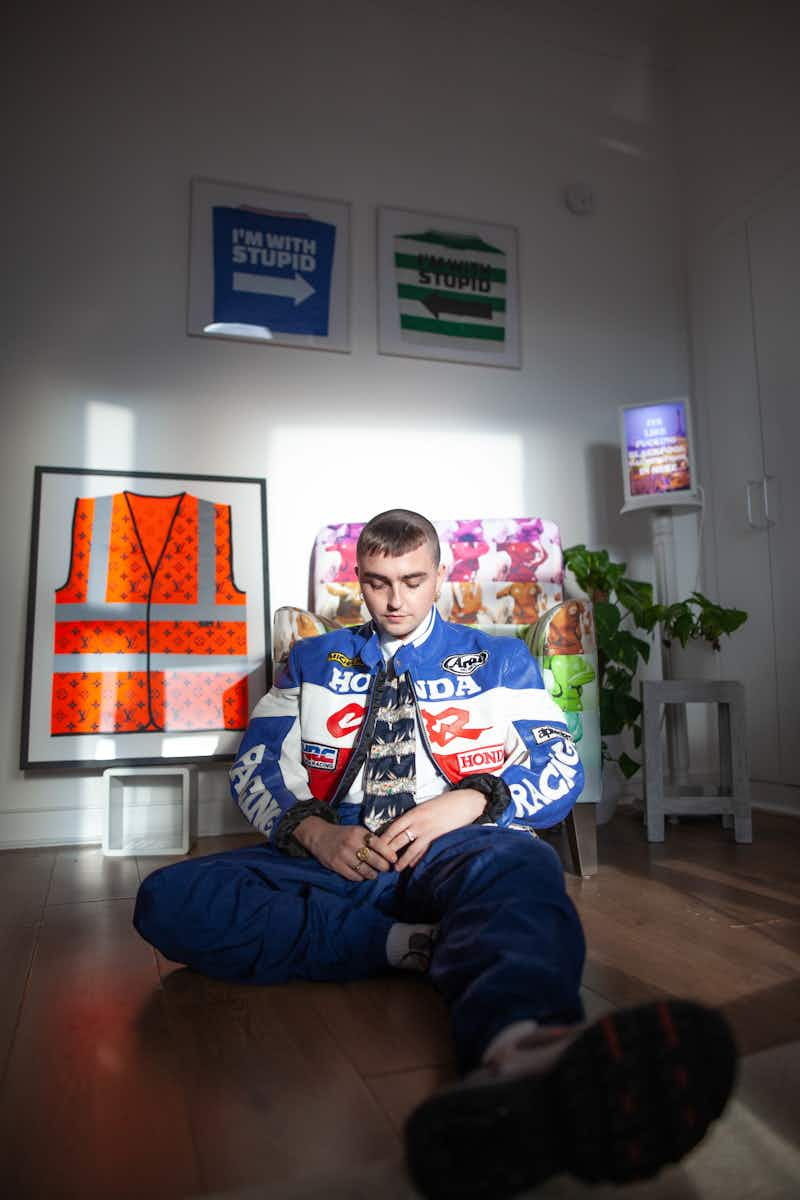 "It's really exciting. These aren't, like, pictures of insects or something," says Davies. ​"These are real people with an entire community around them, and it feels great to be able to show who that person really is behind the art. It's documentation of these young artists at a pivotal point in their careers, which, for a lot of them, was during lockdown, when they were able to dedicate themselves to it full-time."
This period also allowed Davies to devote himself to his own art full-time. Having graduated from Ravensbourne University in 2018, he landed a gig as a photographer for his local paper, The Peckham Peculiar, before going on to work as an events photographer. After work dried up over the pandemic, an afternoon spent with artist and friend Conor Murgatroyd in his studio sparked his grand, country-sized idea.
Three years on, Davies is ready to share his work with the world. And his mission statement? ​"I hope people see all these talented young people doing amazingly creative things all over the country, and that they feel inspired to make some great art themselves." Maybe, he adds, they'll even ​"go home and pick up a paintbrush."
BRYNLEY ODU DAVIES: ARTIST PORTRAITS is on from 5th-31st May at @studio_west_gallery


More like this