Sheila Atim: ​

"

The Underground Railroad set actually looked like a plantation"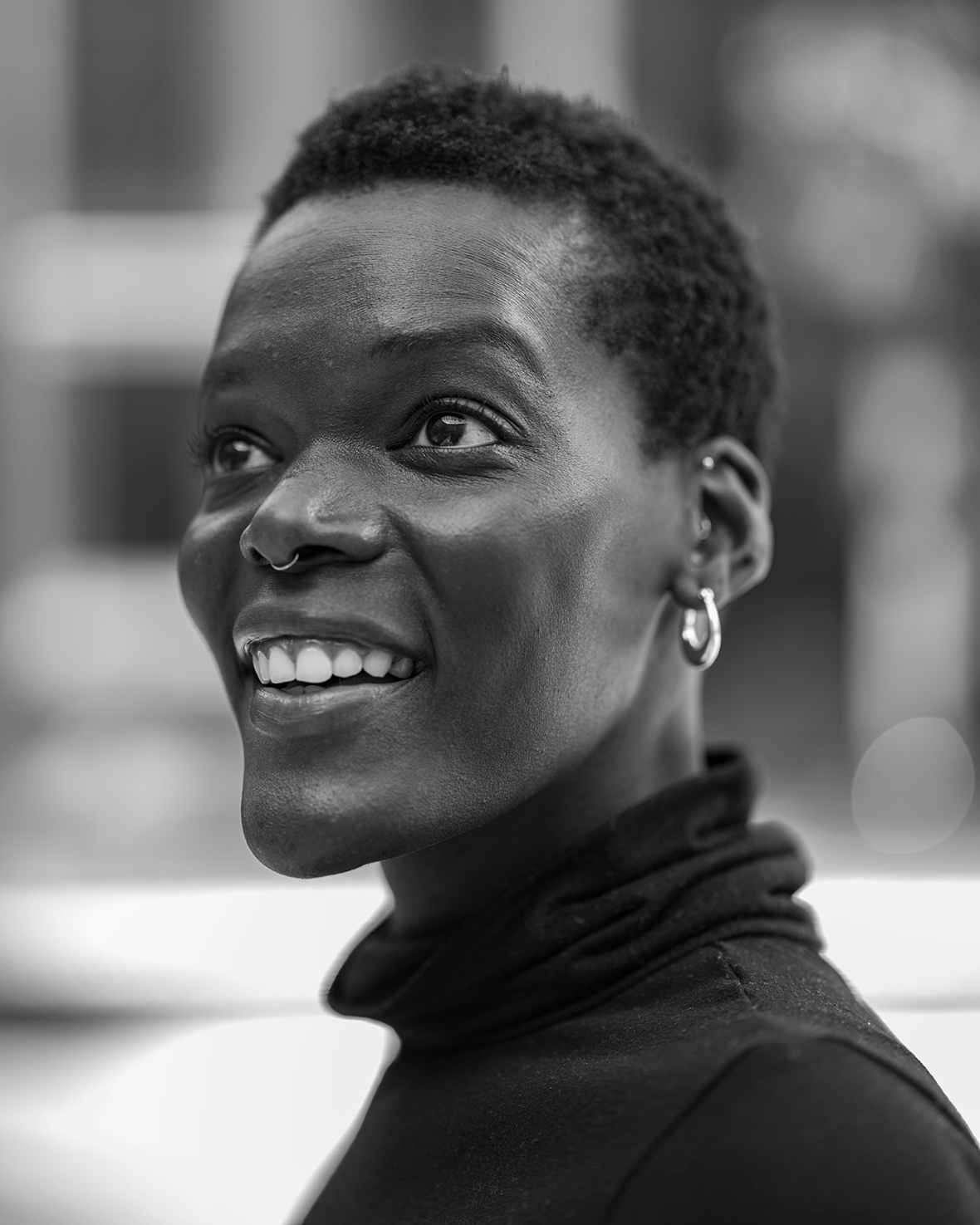 From London's West End to the Antebellum South, the Olivier-winning actress takes every challenge in her stride. Currently wowing audiences in the year's most vital TV series, the Anglo-Ugandan star isn't slowing down.
Before Sheila Atim first walked onto the set for The Underground Railroad, she and the rest of the cast were given a warning. Of course, the actress had already read Colson Whitehead's harrowing, Pulitzer-winning, neo-slave narrative. She knew what to expect when joining the keenly anticipated TV adaptation for Amazon Prime.
But series director Barry Jenkins, an Oscar winner for Moonlight (2016), still felt it necessary to prepare everyone for what they were about to see. ​"It was really realistic," remembers Atim, her eyes widening, over Zoom. ​"It actually looked like a plantation."
Shooting in the sweltering, all-encompassing heat of Georgia, Atim found herself transported to the imagined world of her character and a brutal reality that so many endured as a consequence of the transatlantic slave trade. Months before filming began in 2019, cotton seeds had been sown across vast fields that would become one of the series' sets. In the slaves' quarters, small etchings in wooden panels told the stories of those who lived there.

As we might expect from Jenkins, no detail was overlooked.
"It definitely added more weight [to the experience]," says Atim of the strenuous efforts to resurrect the Antebellum South, in both appearance and resonance, for the screen. ​"You really felt the significance of the project."
Over 10 stunning, agonising episodes, The Underground Railroad tells the story of runaway slave Cora (Thuso Mbedu), who takes the Underground Railroad through America in search of safety. In reality, the 19th century Underground Railroad was a network of abolitionists, sympathisers, meeting points, secret routes and safe houses that helped transport runaway slaves to freedom.
In Whitehead's novel, though, the name is interpreted literally, as underground trains spirit Cora to the opposite side of the country. Atim plays a pivotal character in the plot, Cora's mother, Mabel.

When we speak, a few days after the series' launch, Atim is still to watch the whole series.
"I watched one episode ahead of its release," she says, a chocolate turtleneck pulled up to her chin, silver hoops glistening as they graze her shoulders. This is, in part, because Atim didn't realise she would be sent screening links beforehand. ​"I'd got it in my head that I'd just be seeing it when everyone else saw it.
"But then, for me, it became a kind of ceremonial thing. I wanted to experience the show in real time with everyone else. I was such a huge fan of Barry Jenkins, huge fan of the book, huge fan of all the actors in it. I just wanted to see the product as if I was an audience member as well."
So far, the final fruits of The Underground Railroad​'s team's labour have not disappointed.
"Everyone in this project is just at number 10. Every single person, even the background artists. It's just…" Atim's smile widens with pride. ​"Yeah, it's great. Really great."
Her assessment of the show is comparatively humble next to its critical reception. Currently holding a Rotten Tomatoes score of 97 per cent, reviews have, in lieu of Atim's ​"great", typically favoured ​"epic", ​"remarkable" and ​"masterful".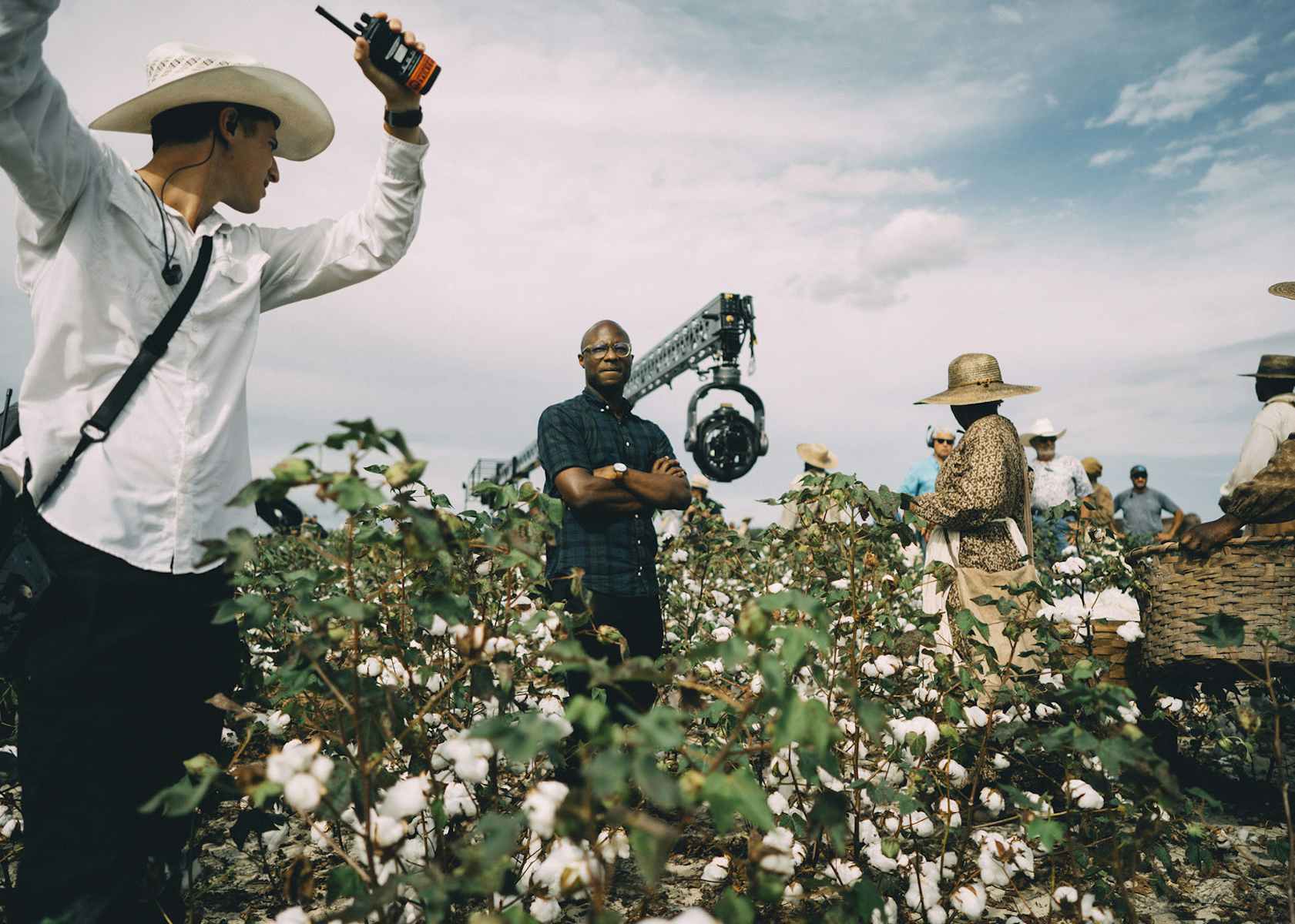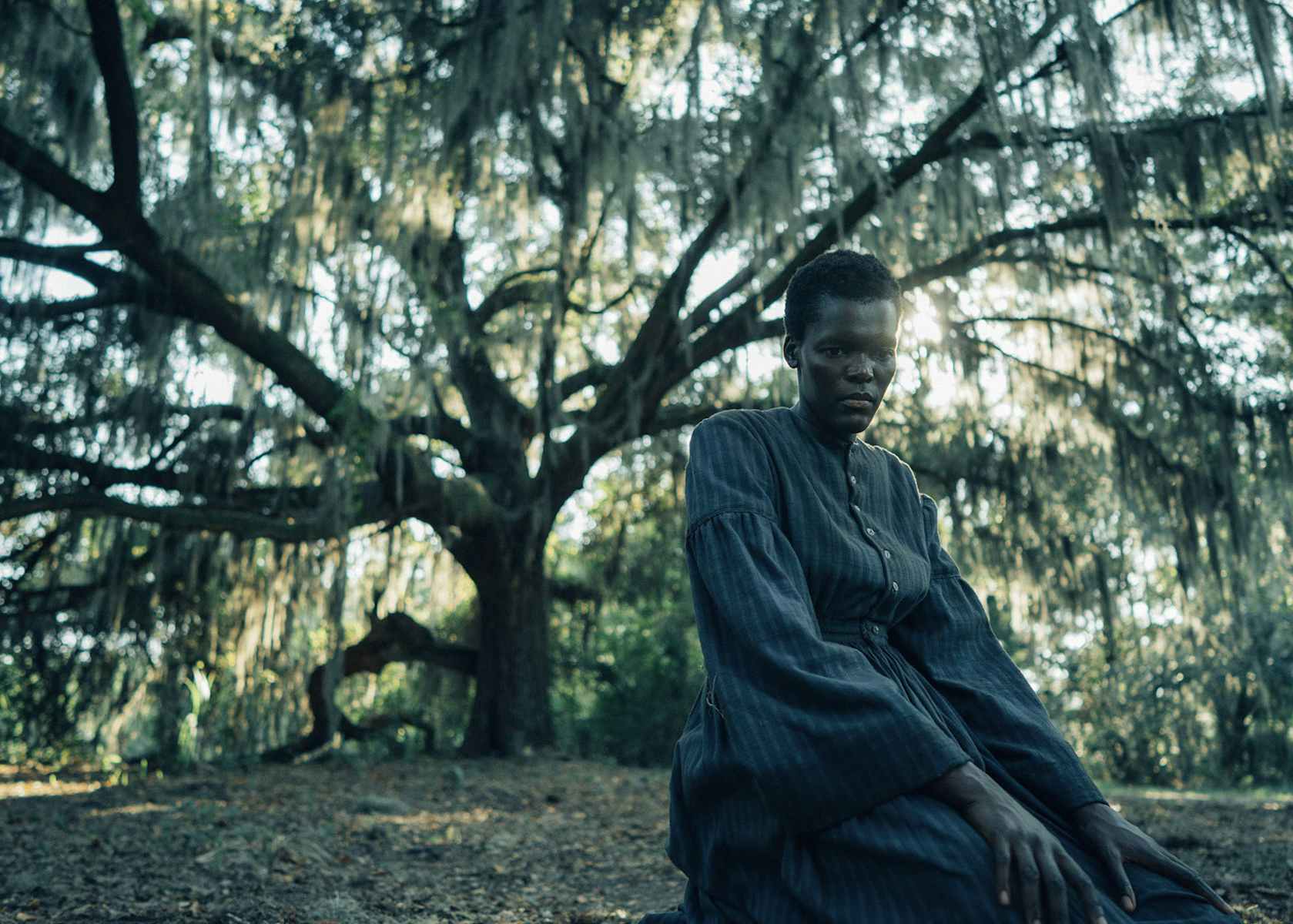 Uganda-born and Essex-raised, the 30-year-old is no stranger to critical acclaim. As a teenager, she modelled at London Fashion Week. As a young adult, she graduated from King's College London with a degree in biomedical science, before walking onto the stage of Shakespeare's Globe for her professional acting debut in 2013's The Lightning Child.
Since then, the theatre has been a near permanent home for Atim. Over the past eight years, it's earned her both an MBE for services to drama and an Olivier Award for her role in the Bob Dylan musical Girl from the North Country. Yes, that's right. She also sings – very well, actually – and makes music, some of which has scored other productions, such as the play Time Is Love, which ran in London in early 2019 .
And there's more. That same year, Atim also debuted her play Anguis, her first foray into playwriting, at Edinburgh Fringe. As we speak, she's just recently back in London from a trip to Uganda, where she was visiting family and researching for her next writing project. We can probably all relate when she says: ​"It was nice to be out of the country, to be honest, having been here for, you know, over a year now!"

For Atim, lockdown was a ​"shock to the system". Pre-pandemic, life was a whirlwind, with 2019 being packed with her writing debut, filming for The Underground Railroad and for her next film, Halle Berry's directorial debut, Bruised. Just as forced isolation prompted many to pick up new hobbies last year, the change of pace in 2020 helped Atim recalibrate and commit to being more deliberate with her career moves going forward.
"I'm a really big ​'yes' person when it comes to opportunities and projects, which I think is good and, in part, is what shaped my career," she says. ​"You know, always being positive, always wanting to try things, even if at first glance, it isn't quite clear what the outcome is going to be."
But, naturally, the more offers pour in, the harder it is to accept them all.
"I've had to engage with my ​'no' a little bit more," she says, before pausing reflectively. ​"That's also just a good lesson for life generally, not just a career. It's good to be able to really step back from something, and give yourself the space and the time. Sometimes people will put time pressure on you to make a decision. But actually, you just need that little bit extra to really check in with how you feel."
The extra time lockdown afforded Atim prompted her to dedicate more time to writing and music. Inspiration also came from Berry, the only Black woman to have won Best Actress at the Oscars. Working alongside the actress-turned-director as she embarked on a new phase in her career with Bruised, Atim realised that she doesn't have to dedicate herself solely to one passion to be successful.
"I learned so much just from watching her work. People might think it's easy to go and direct a film as an actress, but it's actually pretty hard. Halle just took it all on."
That's when the penny dropped: Atim didn't have to choose between being an actress, a singer, a writer, or a composer. She could do it all, in her own time and on her own terms.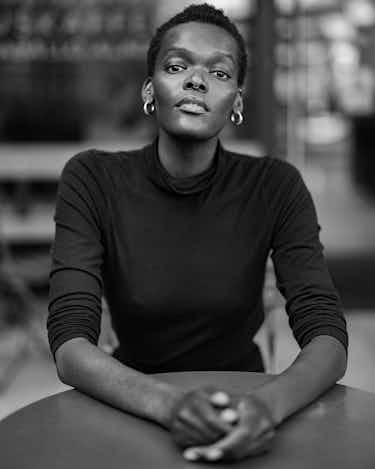 But before all that, Atim's returning to the stage. After a year of theatres being shut and almost two years since Atim last appeared in a play, she's thrilled to be starring in a revival of Nick Payne's Constellations, beginning next month at London's Vaudeville Theatre.
To keep things Covid-safe, a rotating cast will see Atim star opposite Ivanno Jeremiah for the opening run, before Peter Capaldi and Zoë Wanamaker, Omari Douglas and Russell Tovey, and Anna Maxwell Martin and Chris O'Dowd are paired in turn over the following weeks.
"Obviously it's good, because it means that if someone gets sick, someone else can step in," says Atim of the rotating cast. ​"But I'm also just really excited to see what everyone else does with the characters. I like that we're adjusting to Covid in a way that's creative and adds something."
And how is Atim adjusting to being back at work, after a year of, as she puts it, ​"just being in London all day, every day"?
"I can't lie, it's like not going to the gym for a year and then being like, ​'OK, 10k run!' It's like, ​'woah!'" she says with a laugh. And while being busy is good, Atim's mindful of holding on to some of the healthier habits she picked up over the pandemic, like meditating.
"I was really keen to see what the effect of slowing down would have on me and then see which positive aspects of that I could hold on to. That's also still a bit of a negotiation. I'm still trying to find a way to keep a healthy relationship with space and boundaries."
Sheila Atim smiles and shrugs, weighing up the pros and cons of her reinvigorated schedule. ​"We'll figure it out."
Go and watch The Underground Railroad on Amazon Prime immediately. Tickets for Constellations are on sale at nimaxthe​atres​.com

More like this