Celebrating New York's East Asian community with Sirui Ma's new zine

The second edition of New York Street Style pays homage to the city's elderly East Asian community, their eternal coolness and very best wares, in support of civil rights charity Asian Americans Advancing Justice.

Back in 2018, London-based photographer Sirui Ma released her New York Street Style zine as a love letter to the city's elderly Asian community – and their getups. Most of the lo-fi snaps were shot in NYC's Chinatown on an iPhone, as a way for Ma to express her appreciation for their timeless, laidback cool.
"I kind of subconsciously collected so many of these images over the years, so I started putting them into a folder," she says. ​"I realised this could really be something – a lot of fashion nowadays is so cyclical, and these people's confidence [in their clothes] felt liberating. That's what drove me to make the zine, initially."
Now, Ma is releasing the follow-up – an updated iteration of the zine which includes shots spanning four years, from 2016 to 2020. Although plans for a new edition had already crossed her mind, doing so felt especially important given the devastating shootings carried out against Asian immigrants in Atlanta on 16th March.
"The recent attacks broke my heart," Ma adds. ​"How can anyone have such malicious intent towards people that are just going about their daily lives?" Suddenly, she felt a sense of urgency to put the zine out there as soon as possible, with all proceeds going towards civil rights charity, Asian Americans Advancing Justice.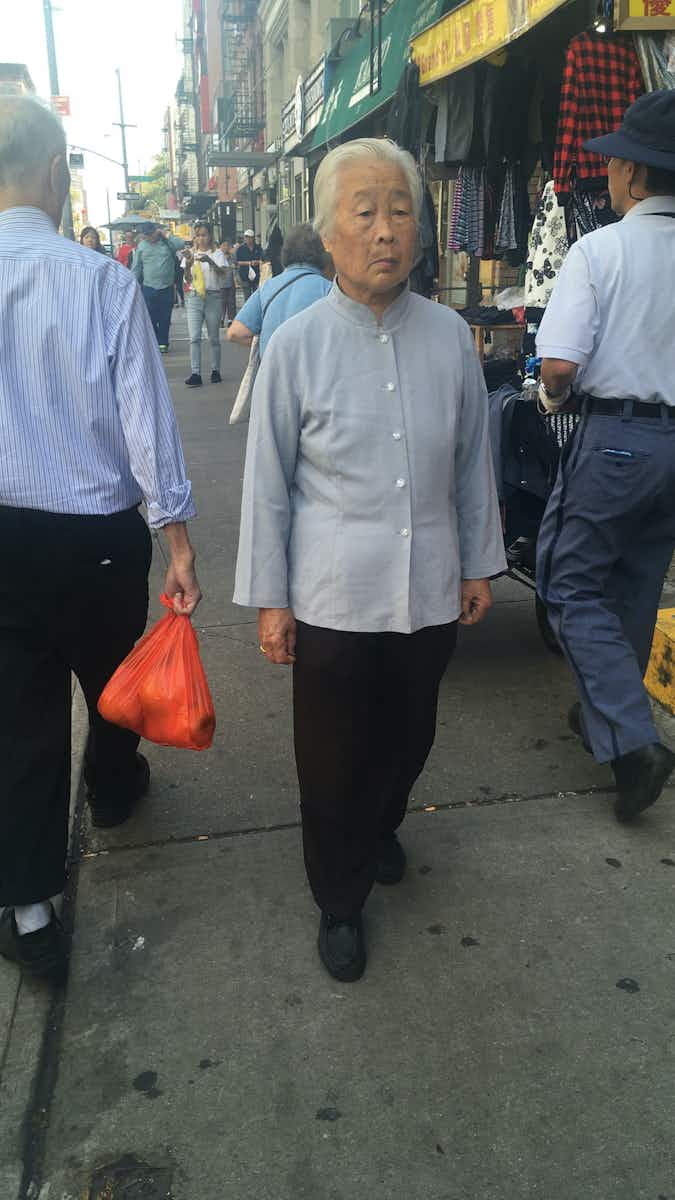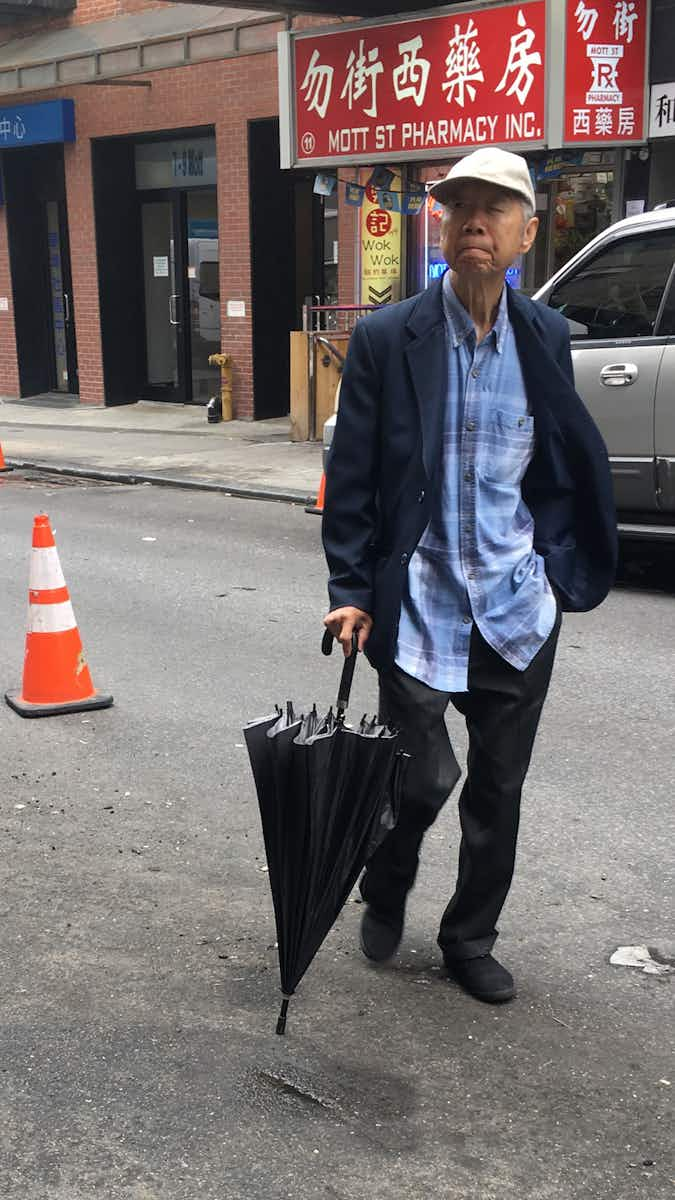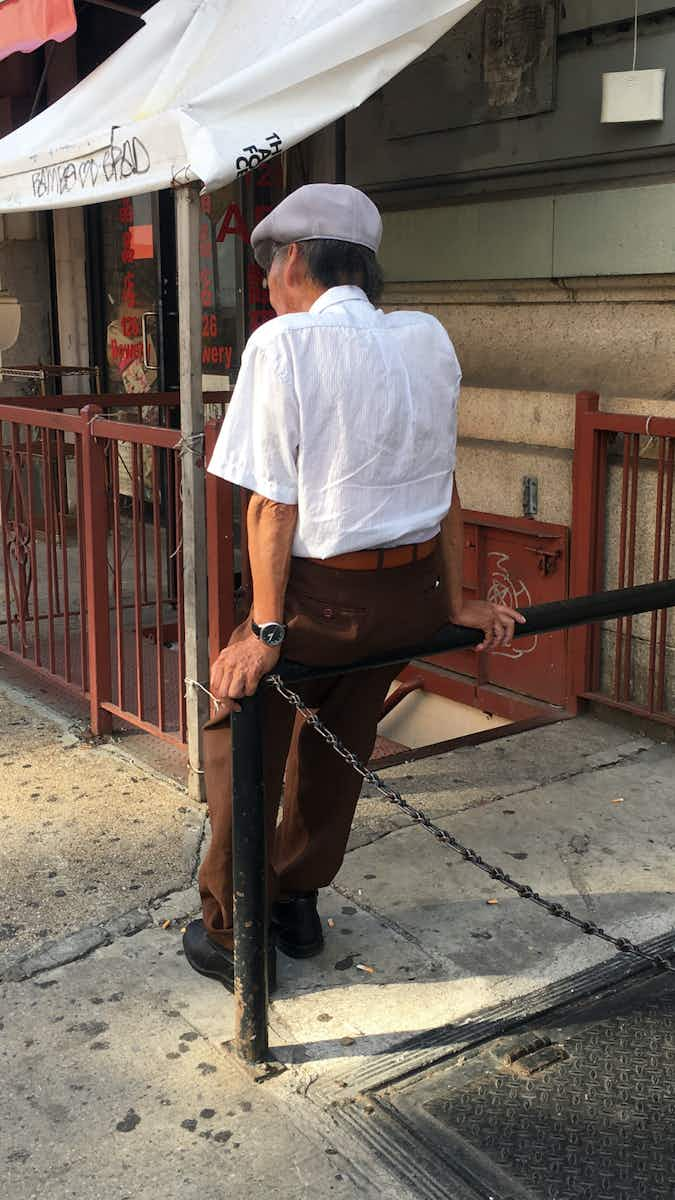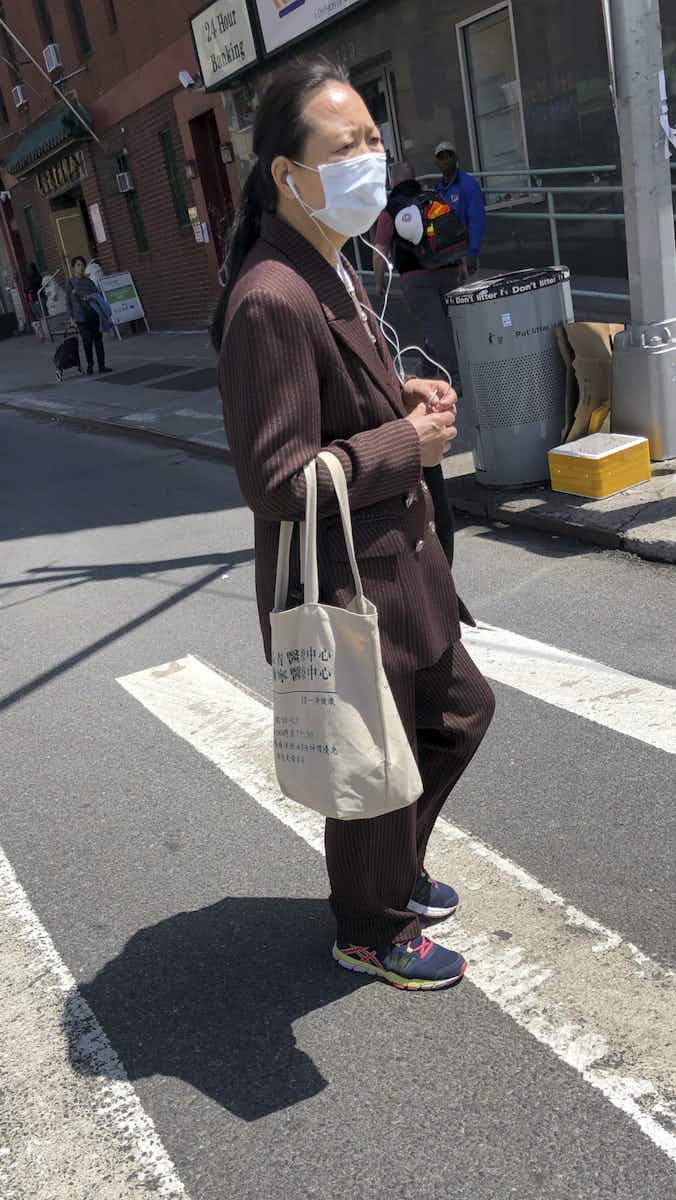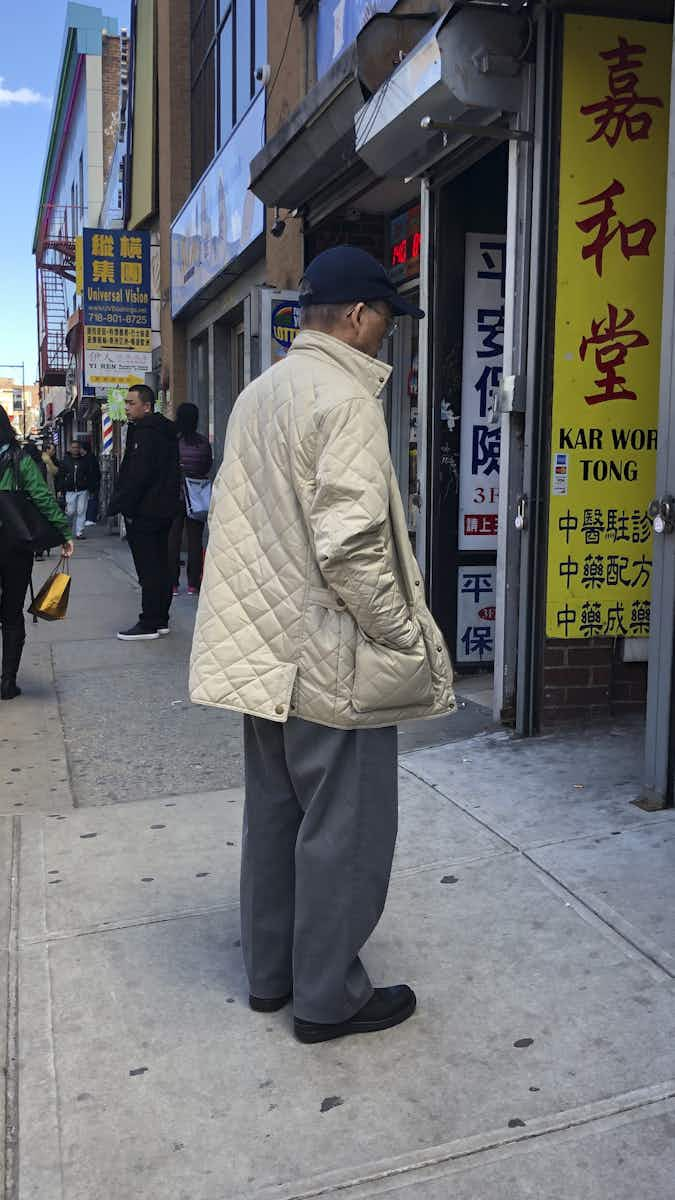 With some of the photobook's subjects photographed reading a newspaper on the Subway, clad in classic blue jeans, layered check jackets and a baseball cap, others nonchalantly stand in the street, holding hands. The common thread between each of them is an amalgamation of relaxed fits, putting the onus on ease and comfort above consciously adhering to New York's relentless trend manufacturing machine.
"None of them think about what they wear, it's so effortless," Ma continues. ​"They put on whatever they feel like that day, and go about their business. I think there's something so beautiful in that – they've probably dressed like this for decades and they don't care what's happening around them. That's why they stand out to me."
Before the pandemic, Ma often travelled back and forth between New York and London to visit family. She feels a strong affinity with NYC's Chinatown – where many of the zine's photographs were taken – as a place that fosters community. ​"It was one of my favourite spots to frequent in New York," she concludes. ​"There's a part of me that feels most connected to that immigrant community – you can tangibly feel it when you're there, that you're a part of something. I appreciate that."


More like this