Pleasure's Sofia Kappel: ​

"

Why would someone want to do porn? Why would I wanna act?"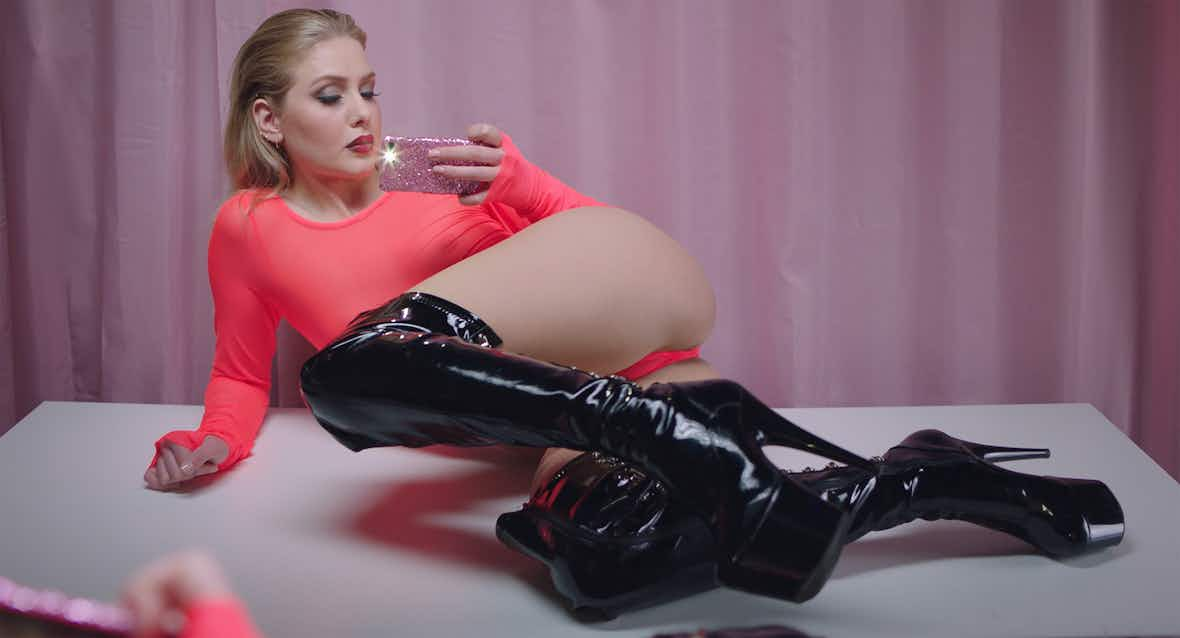 Ninja Thyberg's latest film is a shocking, explicit watch. We speak to its leading star about power dynamics, onion sandwiches on set, and why we need to talk about porn.

People watch porn. This shouldn't come as a shock, but the actual stats on just how many people are watching it are probably higher than you'd expect. An Ofcom study found that, during the pandemic, half of all UK adults looked at pornographic content. PornHub has a bigger audience than BBC News.

But while the industry is big, lucrative and ever-expanding, it's one that's shrouded in secrecy, with pervasive narratives that it's an exploitative, even dangerous, place to work. That's why when 24-year-old Sofia Kappel, who plays porn amateur Bella Cherry in the Ninja Thyberg-directed Pleasure, visited adult film sets to research the role, she was worried she'd find traumatised women, and potentially witness an assault. The last thing she expected was to be bored.
"I was so nervous about it," she said of her feelings pre-set visit, which melted away once she found porn stars idly scrolling on their phones. ​"In the middle they had a break and had onion sandwiches. I was so wrong about what I'd thought it would be like. It was a safe environment! The people who were there wanted to be there. Everyone's feelings and boundaries were respected." She interviewed actors and was able to ​"ask all the questions you wanna ask – that I now realise are problematic."
Pleasure is being hailed as the first film to depict the real, accurate mechanisms of the porn industry. In it, 19-year-old Linnéa arrives in LA from small-town Sweden to break into the trade, armed with a steely determination to be successful – something she quickly realises involves changing her name, partaking in hardcore scenes and, more specifically, performing double-anal. In many ways, it's less about sex and more about the admin of it all: the film's first, decidedly un-glam scenes see Bella brushing her teeth, getting her ID card checked, and taking Instagram selfies between scenes (because performers have to think about their social engagement, too).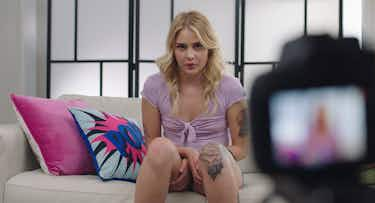 Bella Cherry's induction into porn runs parallel to the fact that it's also Sofia Kappel's first-ever acting role. ​"It did fit quite well because I was supposed to be nervous, and meeting my agent for the first time, trying to get him to hire me," she says. Ninja Thyberg had been searching for the right person to play Bella for over one and a half years, auditioning thousands of women. ​"She was getting desperate," Kappel laughs.

Writing up a character description of who she was looking for, Thyberg sent it out to various contacts – one being a nightclub manager who knew Kappel. ​"While I was partying [there], he was like, I think you have what my friend is looking for. Would you like to audition?" At the time, Kappel was undergoing therapy, being treated for body dysmorphic disorder. ​"I was constantly putting myself in situations that felt uncomfortable," she says. ​"My initial thought was ​'absolutely not', so I said yes. But I had a great experience at the audition and really enjoyed it. [Thyberg] asked me for a callback during it, which at that point I didn't know was not normal."

The film zooms in on power dynamics and grey areas of consent within the more aggressive realms of porn. This reaches a tough climax with a rough scene that Bella films with two men, feeling obligated to do so for her career, before tearfully asking to stop. Driving home afterwards, Bella stops her car to throw up by the side of the road.

"It's gonna sound weird, but that was the best day on set for me," Kappel says. ​"It was super-rehearsed and we had tried variations of how they could hit me, choke me and pull my hair. They made it look brutal without hurting me, you know. When my mom saw the movie, she thought I was gonna die when my head was turning blue!"

Kappel explains that she was able to film scenes where it looked like she was being choked by contracting her entire body. To make her feel more comfortable, one of her closest friends from Sweden flew over to be on set, as well as Revika Reustle, the porn actress who plays her on-screen friend Joy. ​"Their only job was to keep their eyes on me. And if I ever made eye contact, that would mean ​'cut'. It was all very choreographed and technical.

"The hard part was the mental, psychological part," she continues. ​"I got to feel those emotions in a very safe environment and I don't think a lot of people get to do that. It was actually very therapeutic and cathartic to do that scene, it helped me let go of a lot of past things.

"It looks horrendous, but it really wasn't. It's also the way it was shot – seeing more of the men, and you're not seeing Bella, but it feels like she's there. The imagination is a powerful tool." As a counterpoint to the extremely unprofessional scenario, Bella also films a BDSM scene with an encouraging, supportive female director, who's attentive to her every need while laced up in bondage.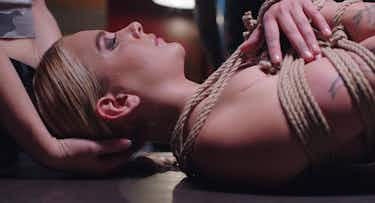 Pleasure started filming back in 2018, when intimacy coordinators weren't an industry standard as they are today (HBO adopted the policy of using them late that year, following post-Weinstein and #MeToo calls for safeguarding). As such, Pleasure didn't have anyone whose job it was to facilitate the very graphic sex scenes.

"That responsibility fell on Ninja's shoulders," Kappel says. ​"Which, now, in hindsight, is crazy that she had to do that, because it's a full-time job. But I can't imagine that we could have done it in a better way than we did. There was never a time where I felt like I had to do something I was uncomfortable doing."

One of the film's first scenes, for example, sees Kappel shaving her vagina in the shower, with the razor grazing the delicate skin so coarsely that it sends a shudder down the viewer's spine. ​"It's not mine, it's Ninja's," Kappel says. ​"I refused to show my vagina in the film." The first day on set, where Kappel had to take her clothes off, Thyberg asked if Kappel wanted her to be naked too, in solidarity. Kappel refused, ​"but even just by her asking me, I felt okay."

With its focus on the nuts and bolts of the industry and the presence of cameras, the film at times feels like a documentary. And it occasionally does cross over into reality: one part is filmed at LA's yearly Adult Entertainment Expo, where porn megafans can meet their idols.

"That was a weird experience because everyone except me thought I was a real porn star," she says. ​"People would come up and ask for pictures with me. I was walking around in a thong swimming suit, so I get it! I remember meeting a police officer who bought me a really expensive swimsuit. I didn't tell him I wasn't a porn star. It was nice to get [a gift]!"

Although Kappel stresses that ​"99 per cent of the industry is nice," she mentions a bad experience with a male performer, off-set – like Joy (Reustle) has in the film. "[He] was horrendous. He's not liked within the industry, so I'm not going to name him," she says. ​"Sweden is a very progressive country and I've never had trouble standing up for myself or telling people to go away, which I did [in this situation]."

The main thrust of the film sees Bella looking to become a ​"Spiegler Girl" – that is, on the books of Mark Spiegler, the real-life porn manager who stars as himself in the movie. Pleasure​'s credits also count real stars Chris Cock, Evelyn Claire, Lucy Hart (who was then Lance Hart), Casey Calvert, who Kappel now considers close friends. ​"I think I grew especially close [with them] because these people took such good care of me in a situation where I hadn't even acted and I did very intimate scenes with a lot of them!"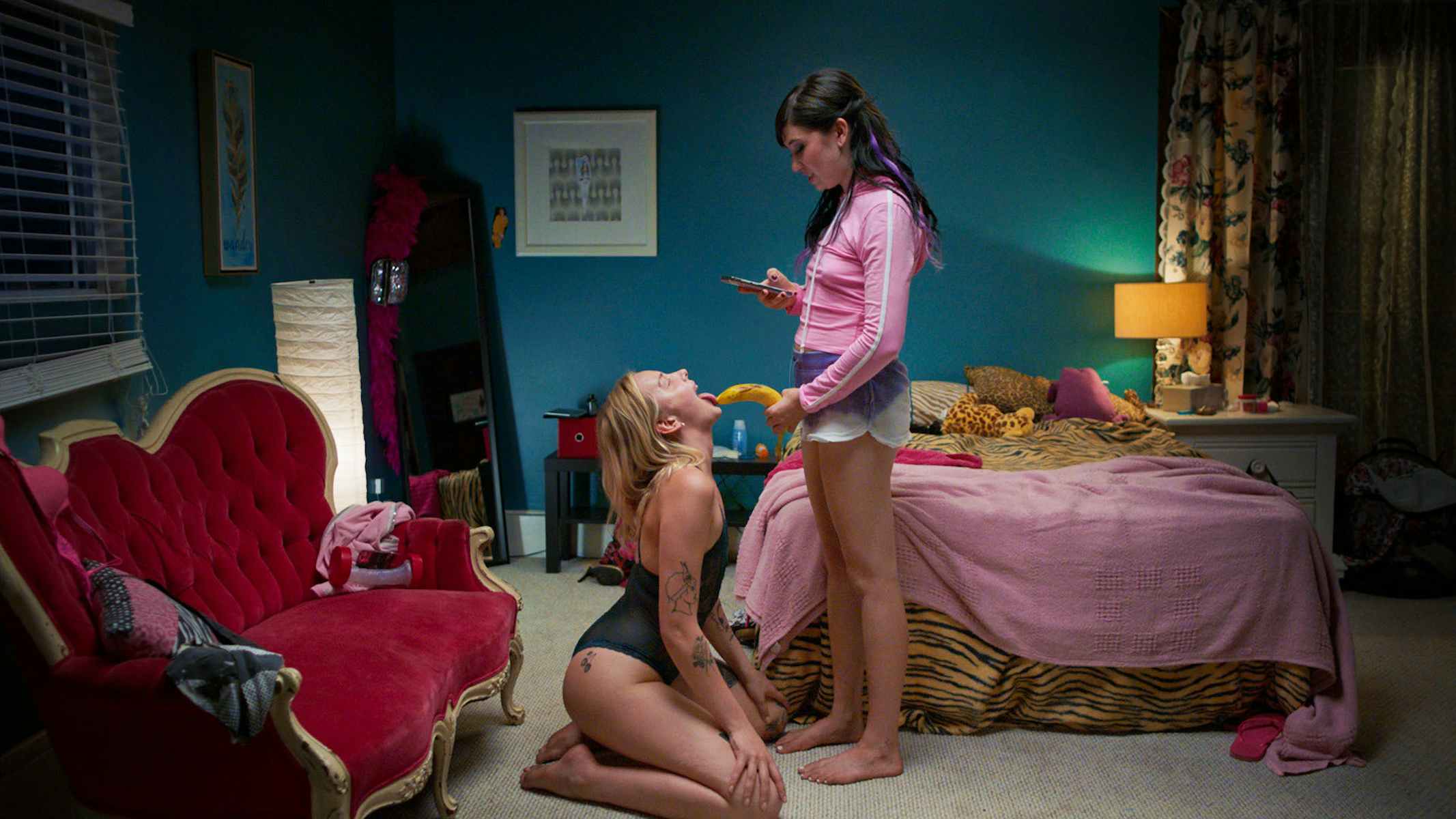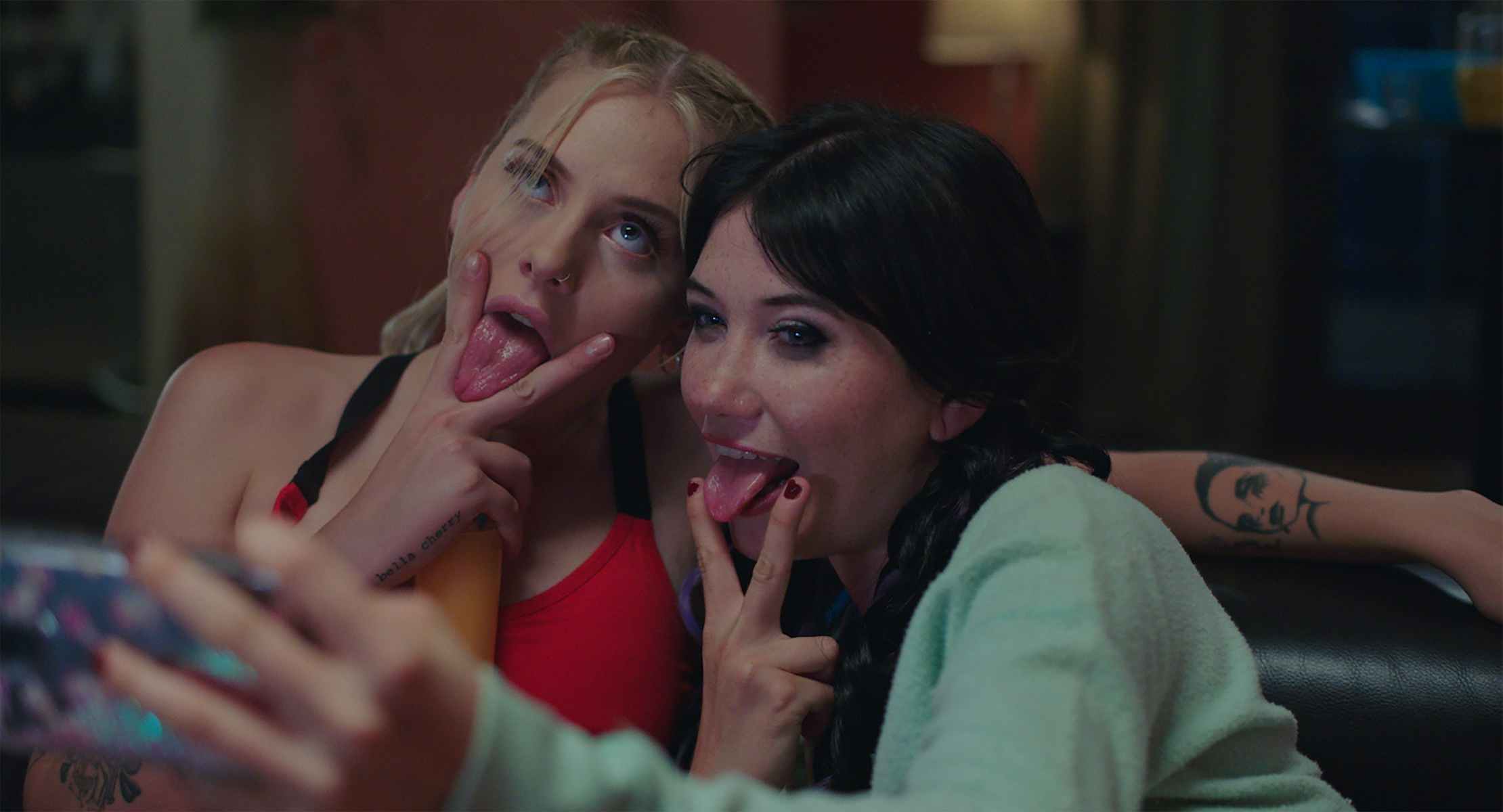 As a smart, ambitious woman with agency, Bella Cherry subverts the stereotype of female porn actors as victims, a topic that has been explored extensively in documentaries, including Louis Theroux's recent Porn's MeToo (2022). When I ask Kappel about this prejudice, she says she's not the right person to answer why porn is often reflected in this way. But she has an opinion.

"A lot of prejudice and hate comes from lack of knowledge and understanding, and I think few people have insight into the porn industry, which makes it a lot easier to build prejudice against," she offers. ​"So when the information we're being taught is that someone is less worthy or dehumanised, or that sex work is wrong, you're not allowed to sell your body, it's easier to people to say, ​'I'm going to do a documentary about how women are lured into porn, or get used and abused,' which is part of the industry, it does exist – but it's not representative of an entire industry."

"Porn is so present in our society," Kappel continues, citing another stat that 80 per cent of men watch it. ​"No matter whether you're the consumer, or your partner, best friend, mum, dad [is watching it], it's gonna affect you. But we don't talk about it. The porn that's out there is there because people are consuming it. I think everyone just needs to talk about it. It's never going to go away.

"It's easier for us to understand something that's black and white," she adds. ​"So I think we're trying to turn a very complex issue into a very simple thing, which it's not, it's nuanced.

"People always want to know: why would someone want to do porn? But why would I wanna act? Why would someone wanna work on a movie? Why would someone want to be a journalist? Humans want to be logical, but we're not."

Pleasure is in cinemas on 15th June for one night only and on MUBI from 17th June.

More like this