Industrial light and magic
The work of Los Angeles' artist Sterling Ruby is informed by the city's manufacturing past and the potential of "the best waste and scrap" he finds on his workshop doorstep.
Los Angeles is a city of a thousand stories. But one of my favourites comes from Californian historian Mike Davis and his 1990 book City of Quartz.
As he tells it, the city did not begin as an industrial base that later transitioned into the culture-service sector, as most other cities and countries across the western world did. Instead, it began as a real-estate bubble created by the town's founding fathers. The red carpet was rolled out to industry, from the docks to Hollywood, as a way to boost land-prices.
One key place to this story is Vernon City. The uninhabited grassland south of Downtown LA was founded as an ​"exclusively industrial" city in 1905, and remains the metropolis's heavy heartland: five square miles of factories and warehouses. Rust and dust, grit and labour, and nothing else for over a century. Overall, LA has endured the same de-industrialisation as almost every other western city, with 150,000 manufacturing jobs lost since 1990. But in Vernon, the workshops are still occupied, just about – 55,000 people commute there to labour daily. Here, the 20th century ruins still clang and breathe.
One of these commuters is artist (and Davis fan) Sterling Ruby. He produces large-scale paintings and sculptures informed by abstract expressionism, and America at the end of empire, from his famously vast studio in Vernon.
Ruby, who was born in 1972, has been making art for 20 years. Often, he incorporates the patina of early 21st century life, though shorn of any pop surface. Instead, it's the warping and melting of time, and the graffiti of ages, that mark his sculptures and paintings.
Fabric-based ​"soft sculptures" have been a longstanding element of his practice, but he has also explored fashion more directly. He's collaborated with Raf Simons for over a decade, for example, producing a gallery show (titled WORK WEAR) of his studio uniforms splattered with dyes and enzymes. This year Ruby even launching his own collection.
In London this autumn, he is showing works from two series, TABLES and ACTS (purposeful capitals, artist's own), at the Gagosian gallery. The former is a huge metal sculpture, built of the discarded ironwork benches of his studio's previous occupants, reprocessed by Sterling with dripping, shining metal droplets. The latter are blocks of clear urethane filled with mists of dye, made static, frozen as they unfurled, resting on elegantly stained, graffiti-soaked Formica. TABLES and ACTS are both monuments to the terrible beauty of change and the century just gone.
We asked Ruby some questions over email about how his immediate environment informs his work, and about the bigger things – light, space, people, history, landscape, art history.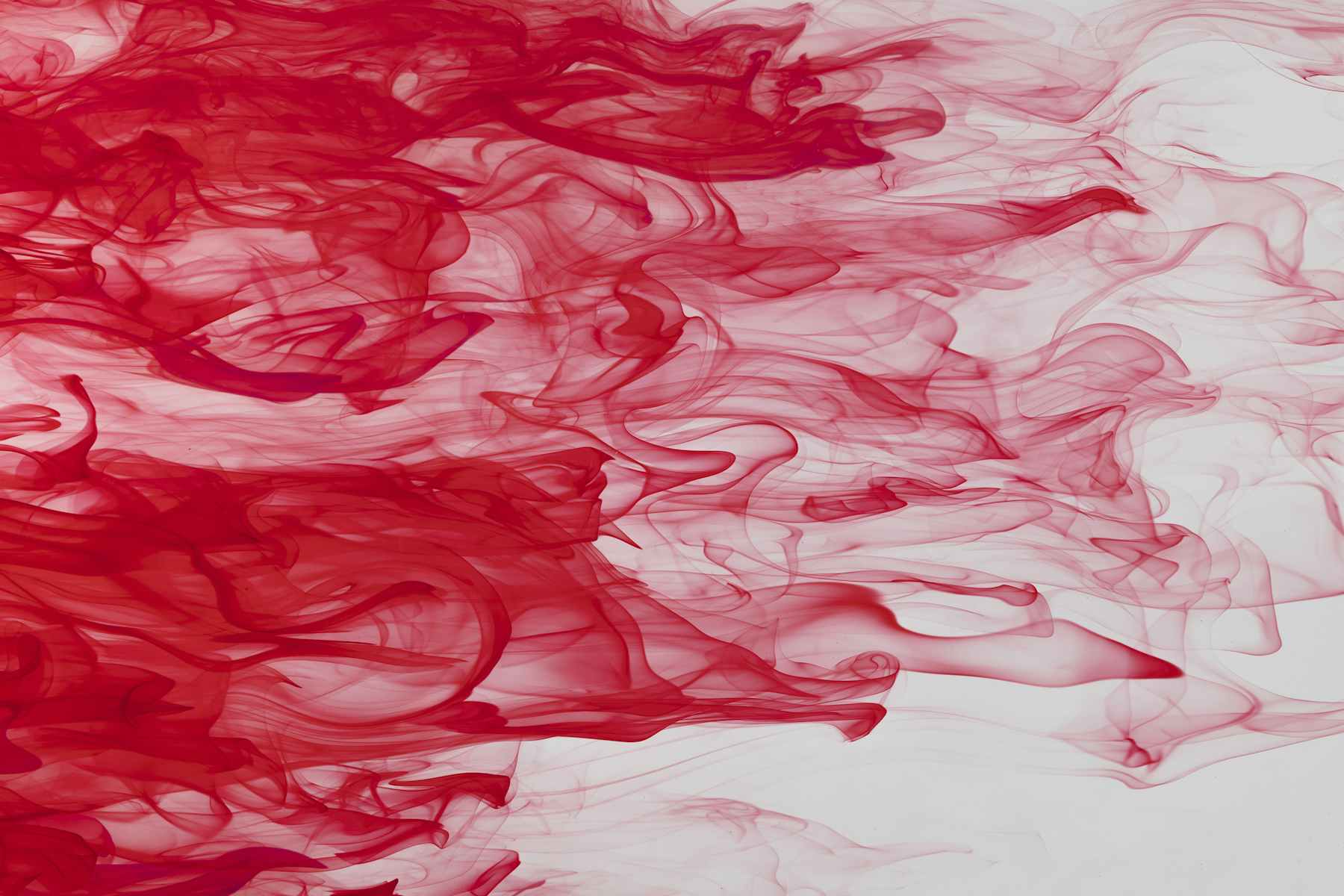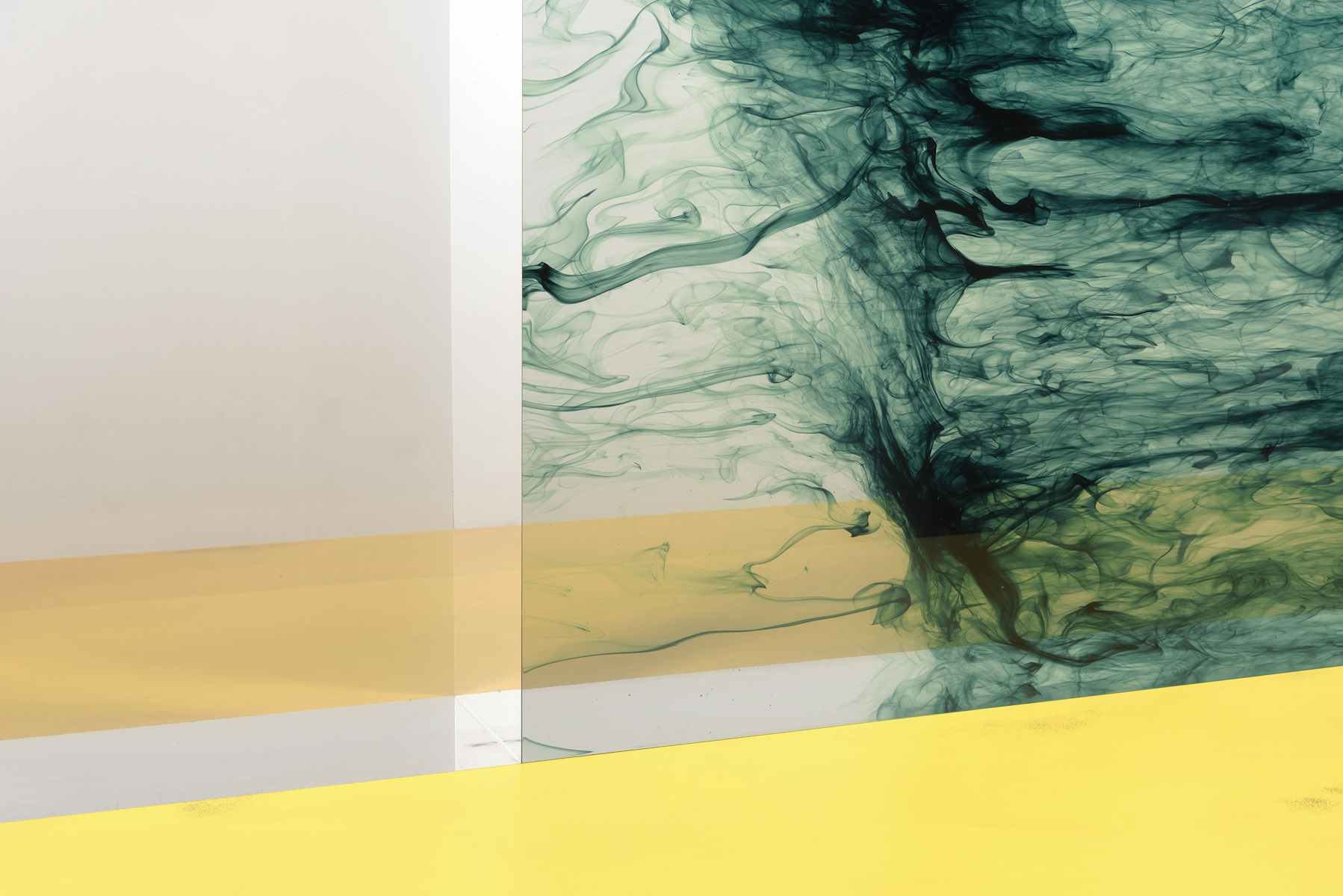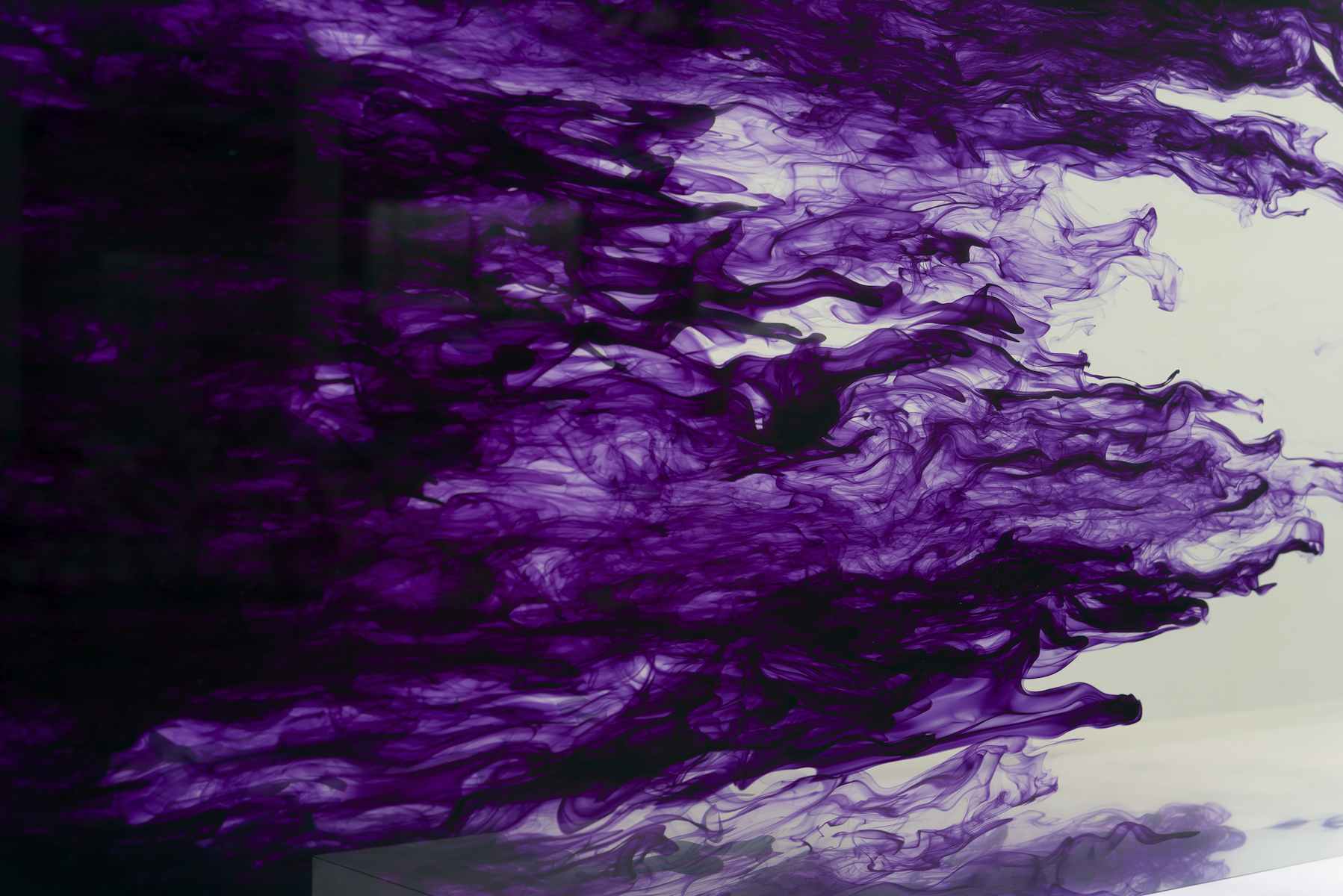 Why did you decide to base your studio in Vernon city?
I've been in Vernon for a long time, over 10 years now. Much of the decision to move here was based around the size of the buildings it affords for working both indoors and outdoors
What does the world look like from Vernon?
It looks like a mix of Fritz Lang's Metropolis and Andrei Tarkovsky's​Stalker.
Vernon is LA's primary industrial zone. How does the texture and topography of Vernon affect your work?
I'm sure that in many ways, it helps solidify the way I treat my work and the aesthetics of it. I find the best industrial waste and scrap here in Vernon.
Your area of LA is home to 112 residents and 50,000 commuting workers. How have their clothing and uniforms affected the designs for your label?
I tend to see some really great boots and lab coats coming out of the factories at rush hour.
The TABLES series is constructed from the work materials of the previous occupants. Do they know where their tables ended up?
When I inherited the tables, along with everything else left in the building, we immediately used them for our own utilitarian purpose — to make work. Over the years, the tables have been cut into and added to so they've had many different lives. At this point, I'm not sure if they're even recognisable.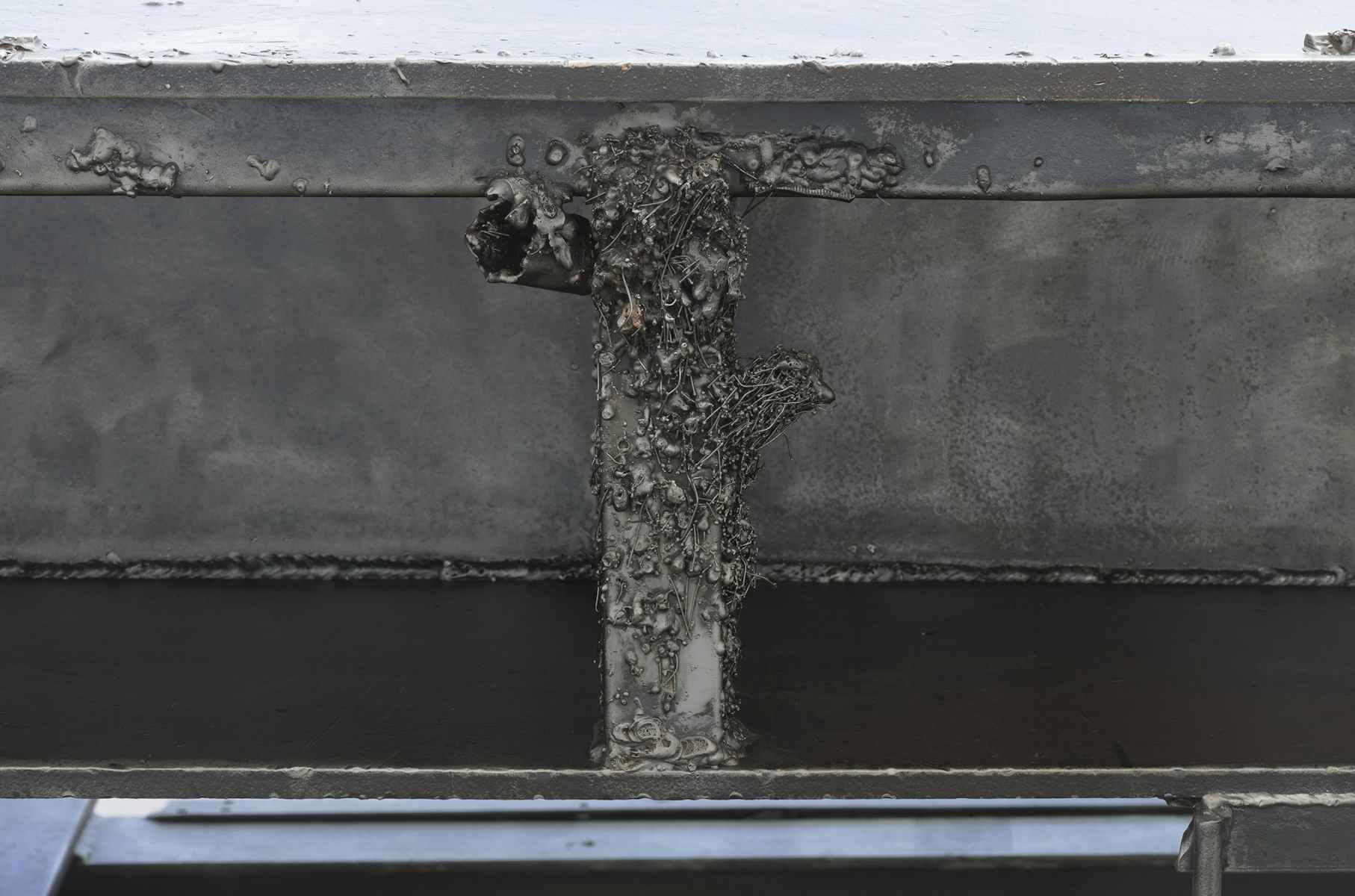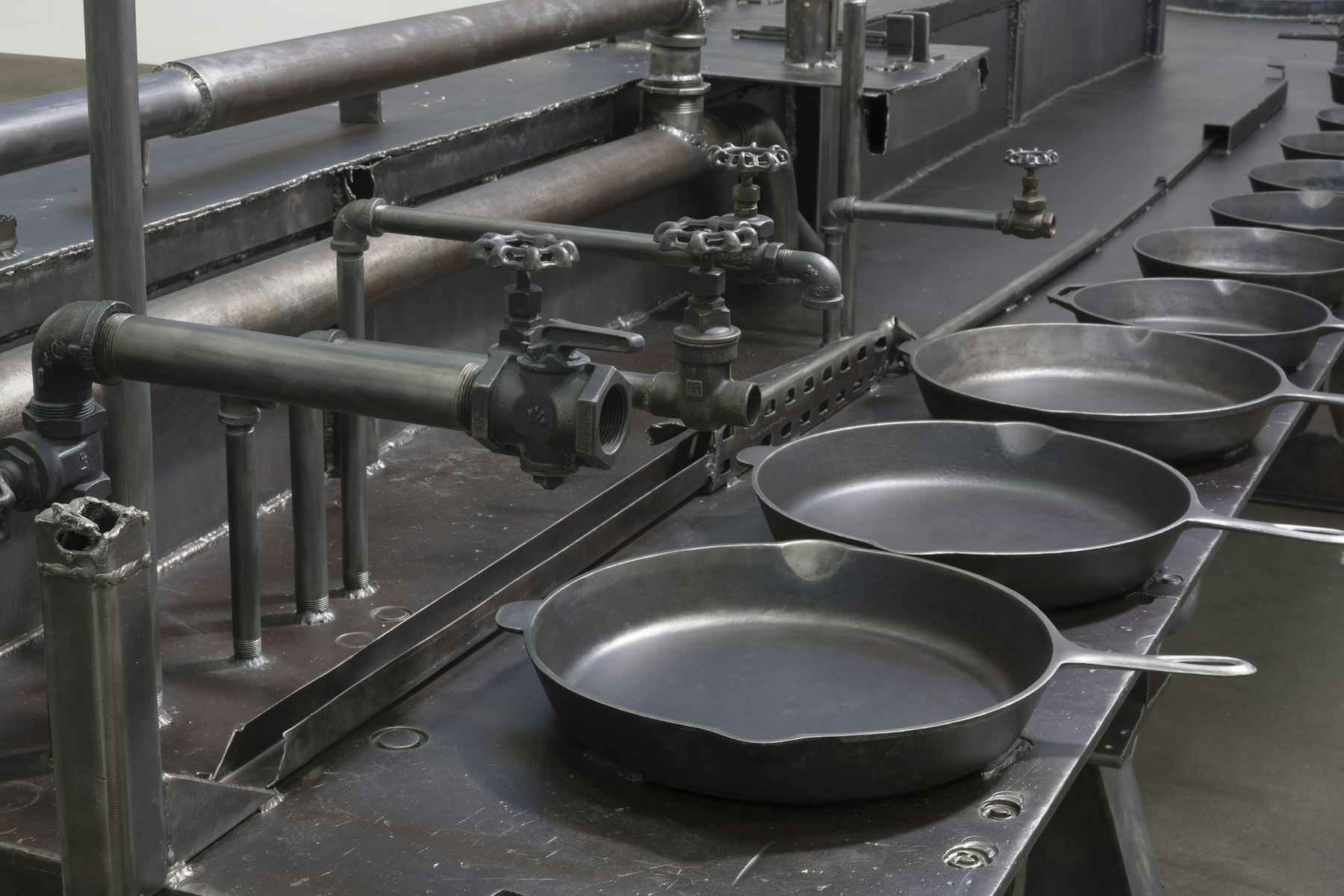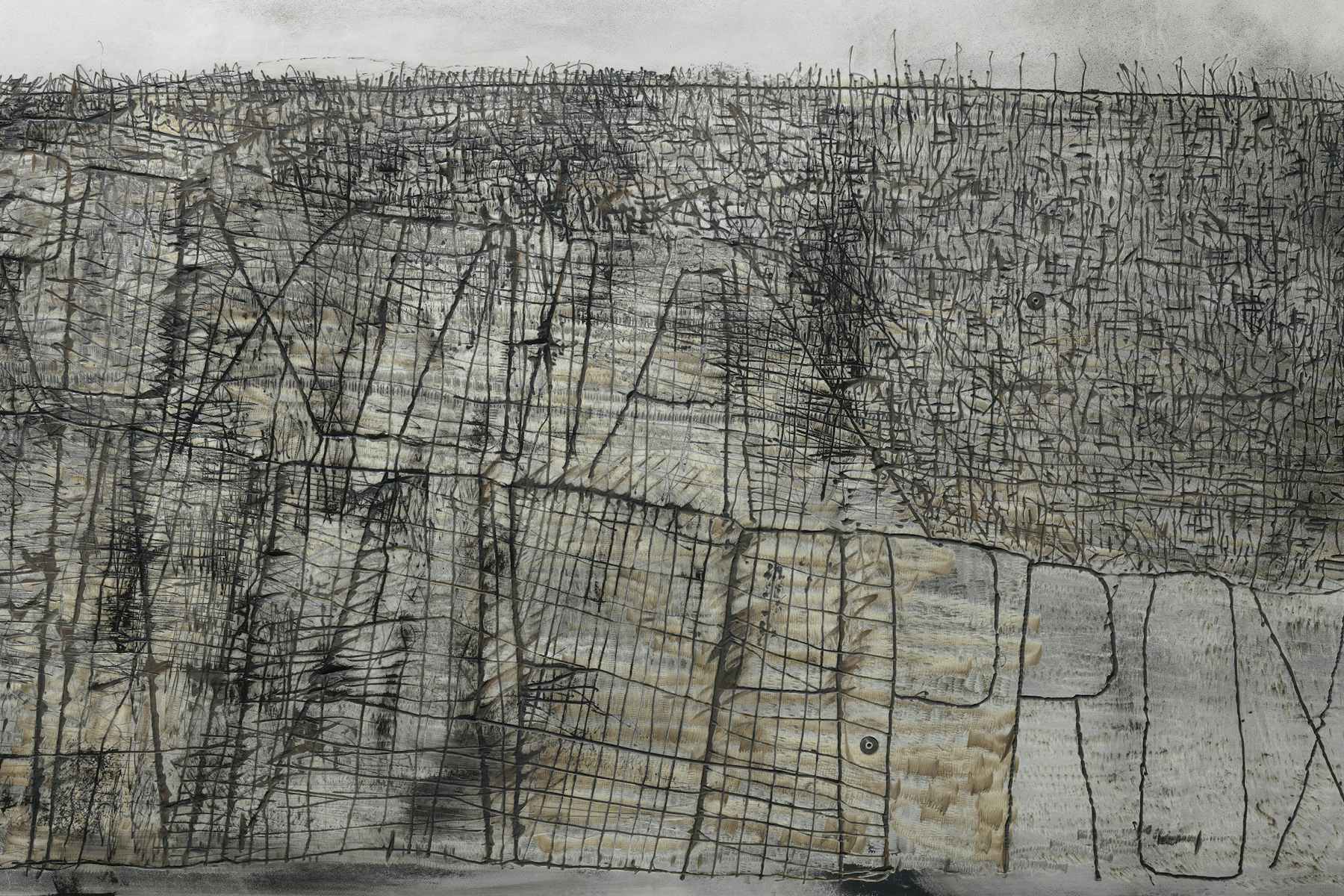 ACTS stands for Absolute Contempt for Total Serenity. Serenity is a 21st century Californian industry. Is total serenity desirable, or possible?
These sculptures are like anti-meditation monuments. Total serenity is definitely not possible.
The works that make up ACTS have this insane luminosity to them. How has the LA sunshine affected your work, and these in particular?
I try to take advantage of the light here in California. It's very specific; it's harsh. It's different for an artist like myself working in LA versus an artist working in Brussels, London or Beijing. Of course, LA has the history of the Light and Space ['60s/'70s art] movement, so there's a lineage that I'm following.
What is your relationship to landscape painting, and do you consider yourself a landscape painter?
It's hard to be in California and not identify with the constantly changing horizon line, be it the mountain, ocean, desert. It's presence is everywhere and ever-shifting.
The plinths on which the urethane blocks sit feature tags, phrases and shapes scratched into Formica and concrete. How does LA graffiti play into your work?
I've always been interested in defacement. Graffiti to me seems like a way for someone to contemplate their own mortality. Most people place graffiti into an urban everyday, but I find it more philosophical. Sometimes even spiritual.
ACTS + TABLE is at the Gagosian Gallery, 6 – 24 Britannia Street, London WC1X 9JD, until 14th December

More like this