Nadine Ijewere: she-she-she shine on

The London-born photographer makes surrealism crystal clear (ish).
Swaroski's Book of Dreams publication explores the many ridges of the brand's crystal world.
Inspired by a quote from the daddy – nae zaddy – of surrealism, André Breton ("What could be done with crystals, except make rivers of them?"), the third issue features everything from the future of crystalline nail art (according to the woman who created Cardi B's epic Swarovski manicure) to Horacio Salinas' celestial still-life photography. The whole thing comes fronted by three crystal-embellished covers from visual artist Mickalene Thomas.
Launching the mag with a ​"soirée" at the Hudson Mercantile in New York, we cornered fashion photographer Nadine Ijewere to find out more about her shoot in the mag.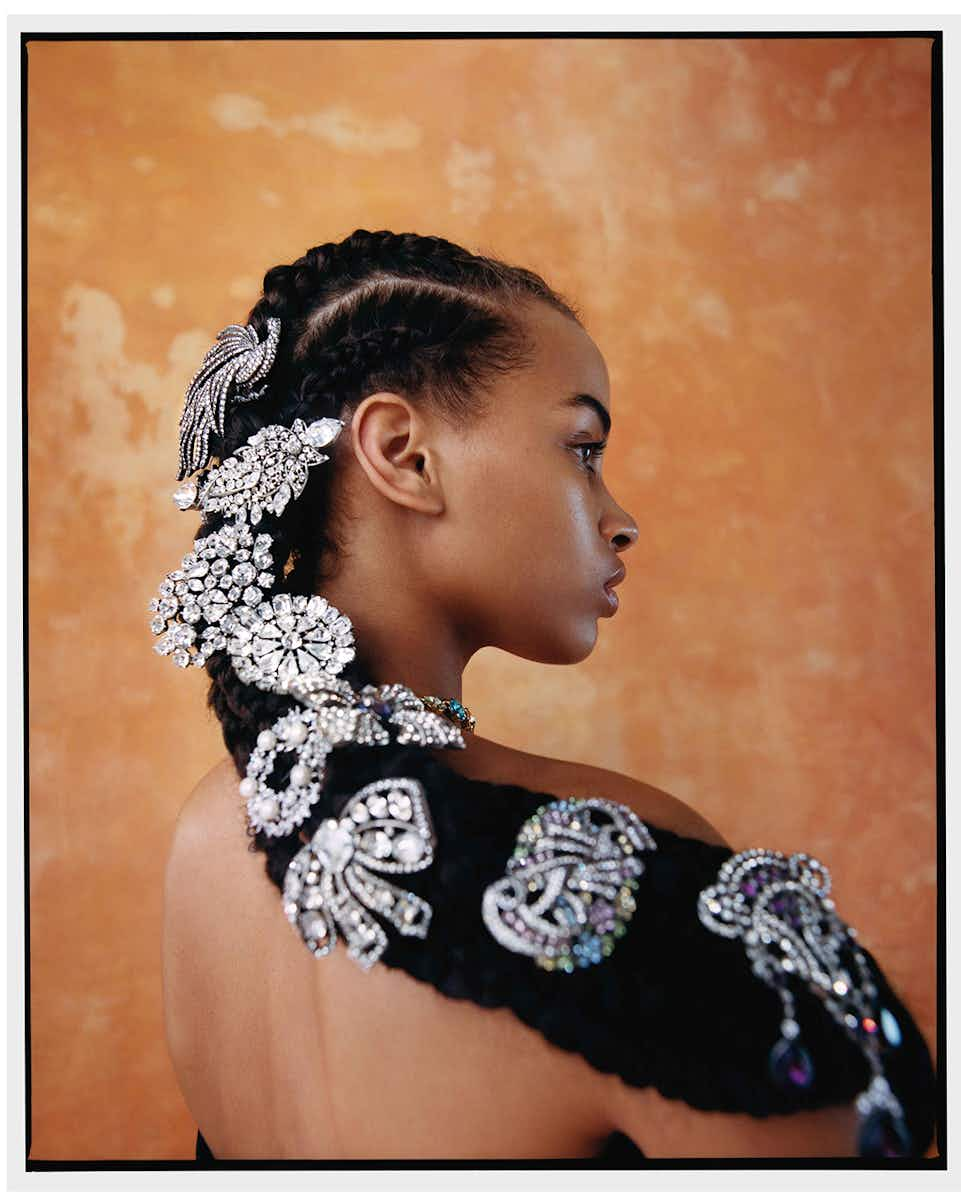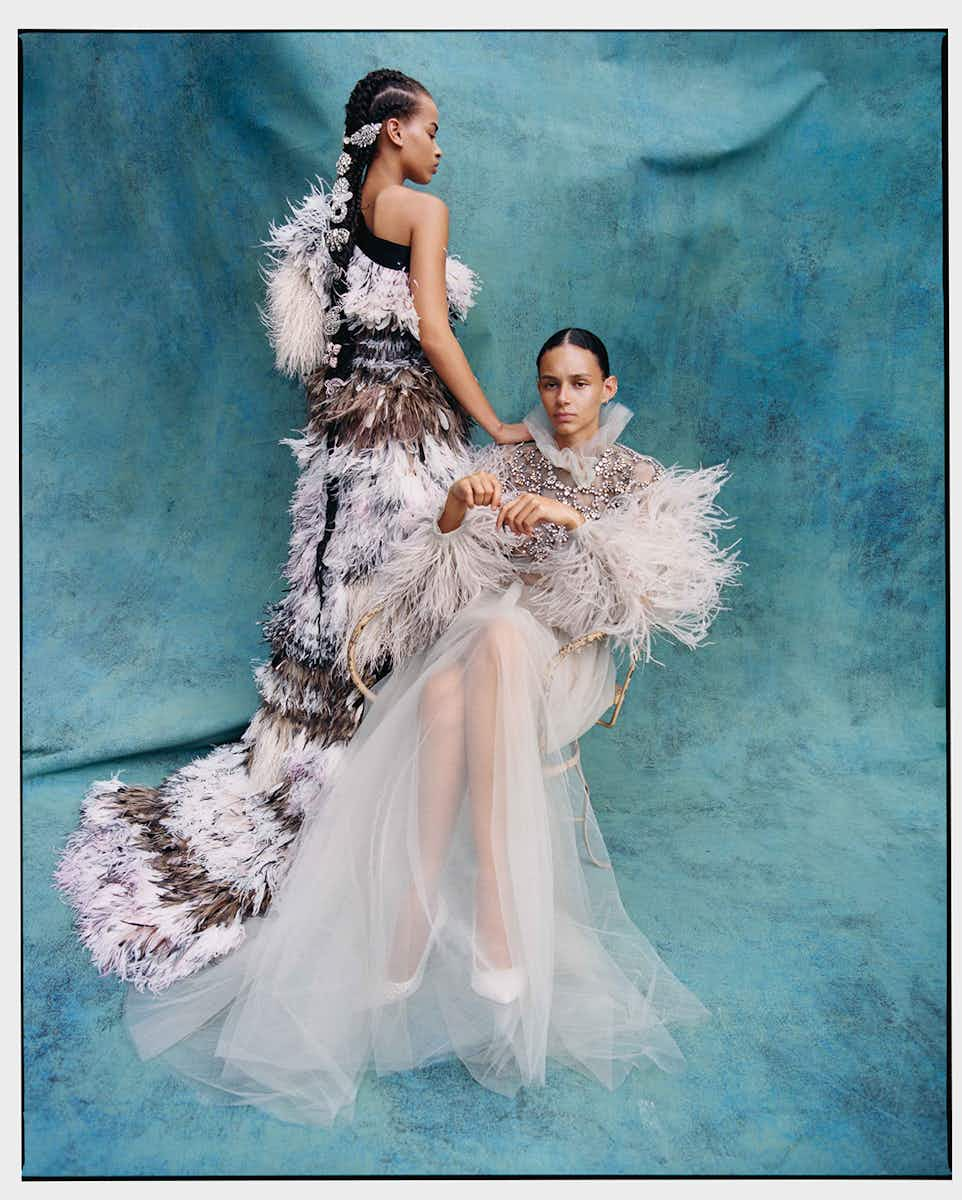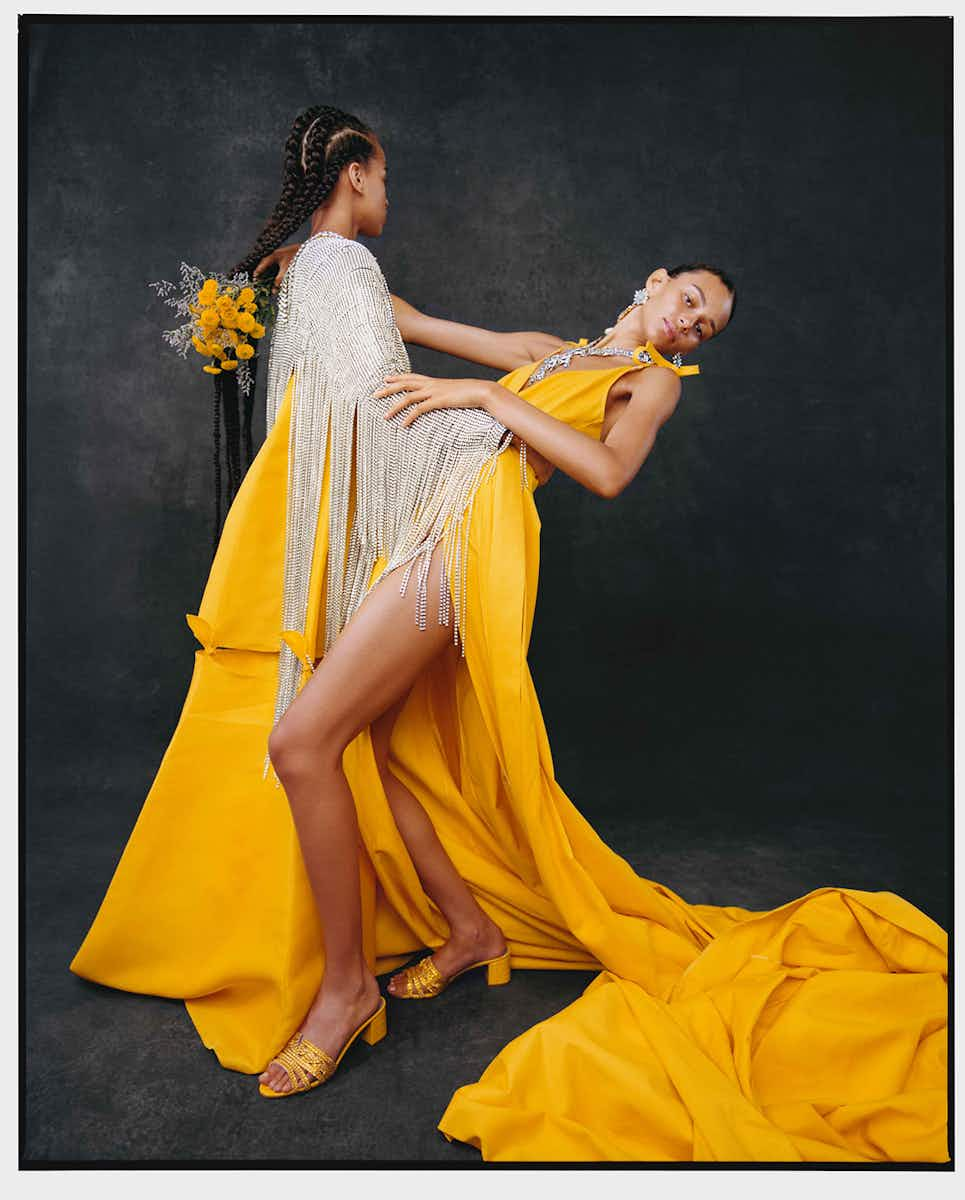 What do you think of when you hear the word Swarovski?
I think of crystals, glitter and anything sparkly.
Can you tell us a little about the casting in your shoot?
For me, these girls were a good fit because I wanted to show this fantasy world of gowns and jewels on a different type of beauty. We are very much accustomed to seeing and reading the same type of woman as a ​"princess" with long golden locks, rosy skin etc. I wanted a modern approach to this I think it's important to celebrate and become more inclusive within beauty.
How does the work of André Breton inspire you?
It went against the expected and showed things in a different way similar to what I am doing within my work.
How do you personally define surrealism?
For me, it's the type of image or work that you can look at over and over again and find a new meaning and interpretations each time.
In a world in which the line between fact and fiction is often blurred, how important do define fantasy in 2019?
I think fashion has always had that slight element of being in a fantasy world – shooting these stories and editorials with sets and wonderful clothing. With my work, although I like to bring it down to earth a bit more and it feels a bit more relatable through my casting, I still want to shoot it in a beautiful way.
What do you hope people take away from your images?
That they can relate to the images and feel that they too can belong in this world.

More like this