Nadine Ijew­ere: she-she-she shine on
Swaroski's Book of Dreams pub­li­ca­tion explores the many ridges of the brand's crys­tal world.
Inspired by a quote from the dad­dy – nae zad­dy – of sur­re­al­ism, André Bre­ton ("What could be done with crys­tals, except make rivers of them?"), the third issue fea­tures every­thing from the future of crys­talline nail art (accord­ing to the woman who cre­at­ed Car­di B's epic Swarovs­ki man­i­cure) to Hora­cio Sali­nas' celes­tial still-life pho­tog­ra­phy. The whole thing comes front­ed by three crys­tal-embell­ished cov­ers from visu­al artist Micka­lene Thomas.
Launch­ing the mag with a ​"soirée" at the Hud­son Mer­can­tile in New York, we cor­nered fash­ion pho­tog­ra­ph­er Nadine Ijew­ere to find out more about her shoot in the mag.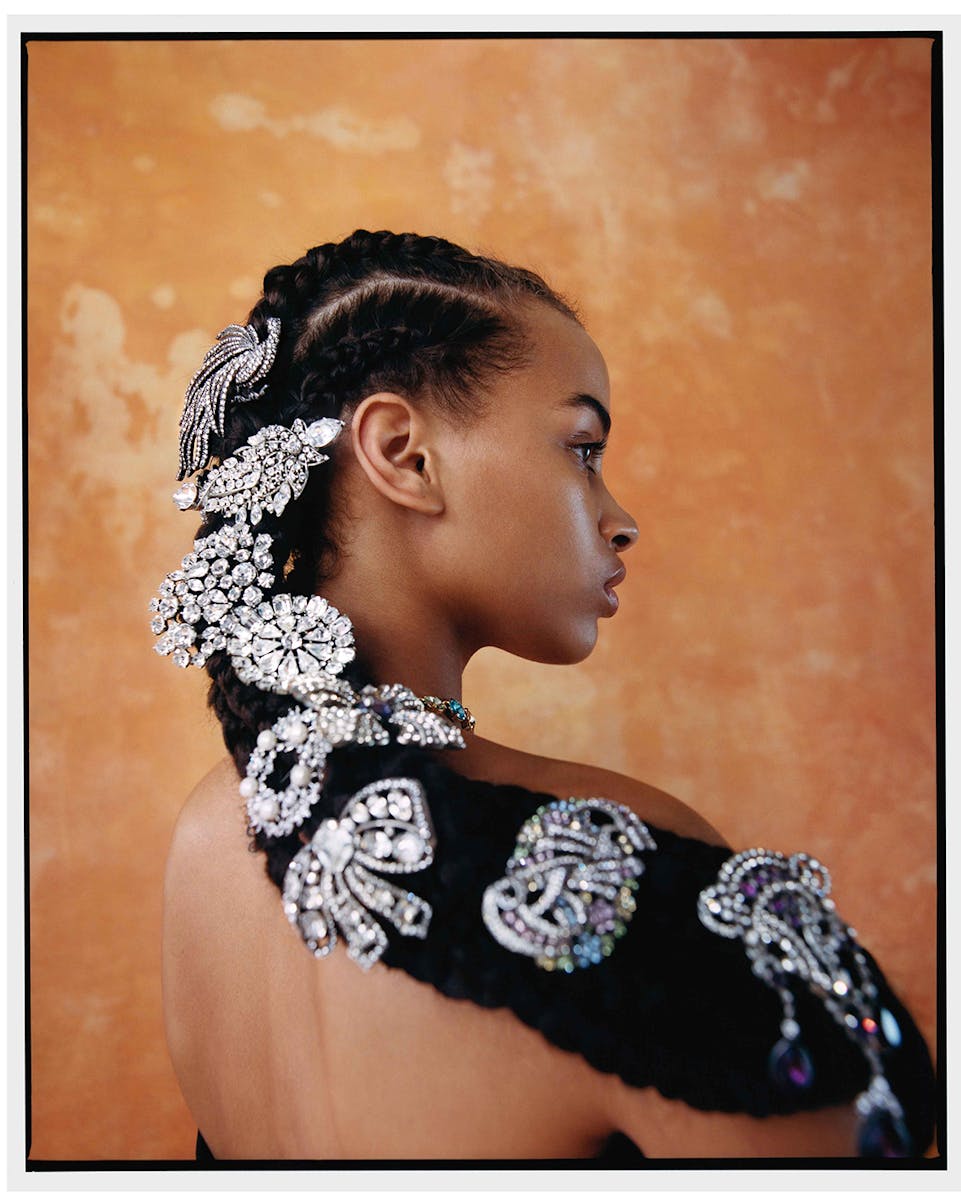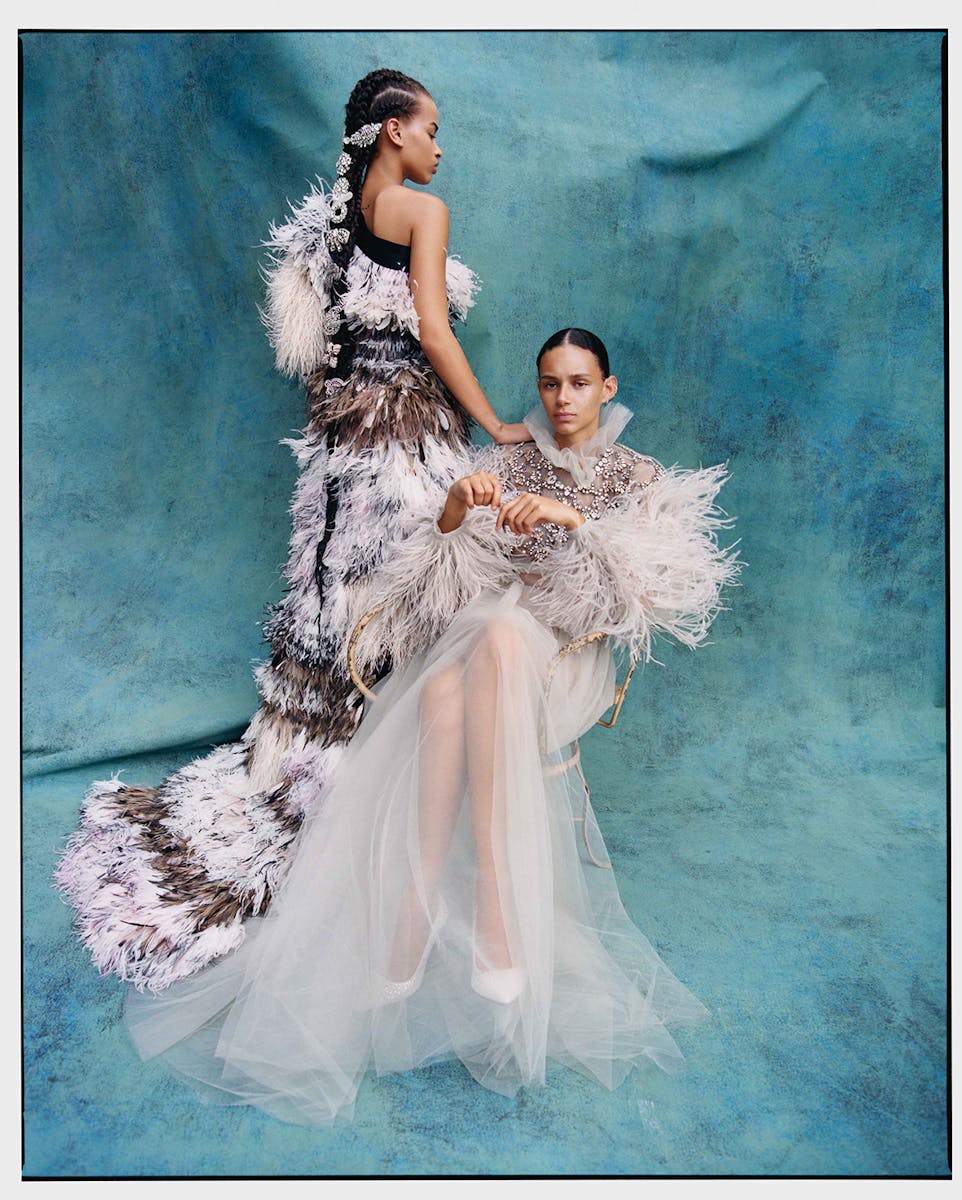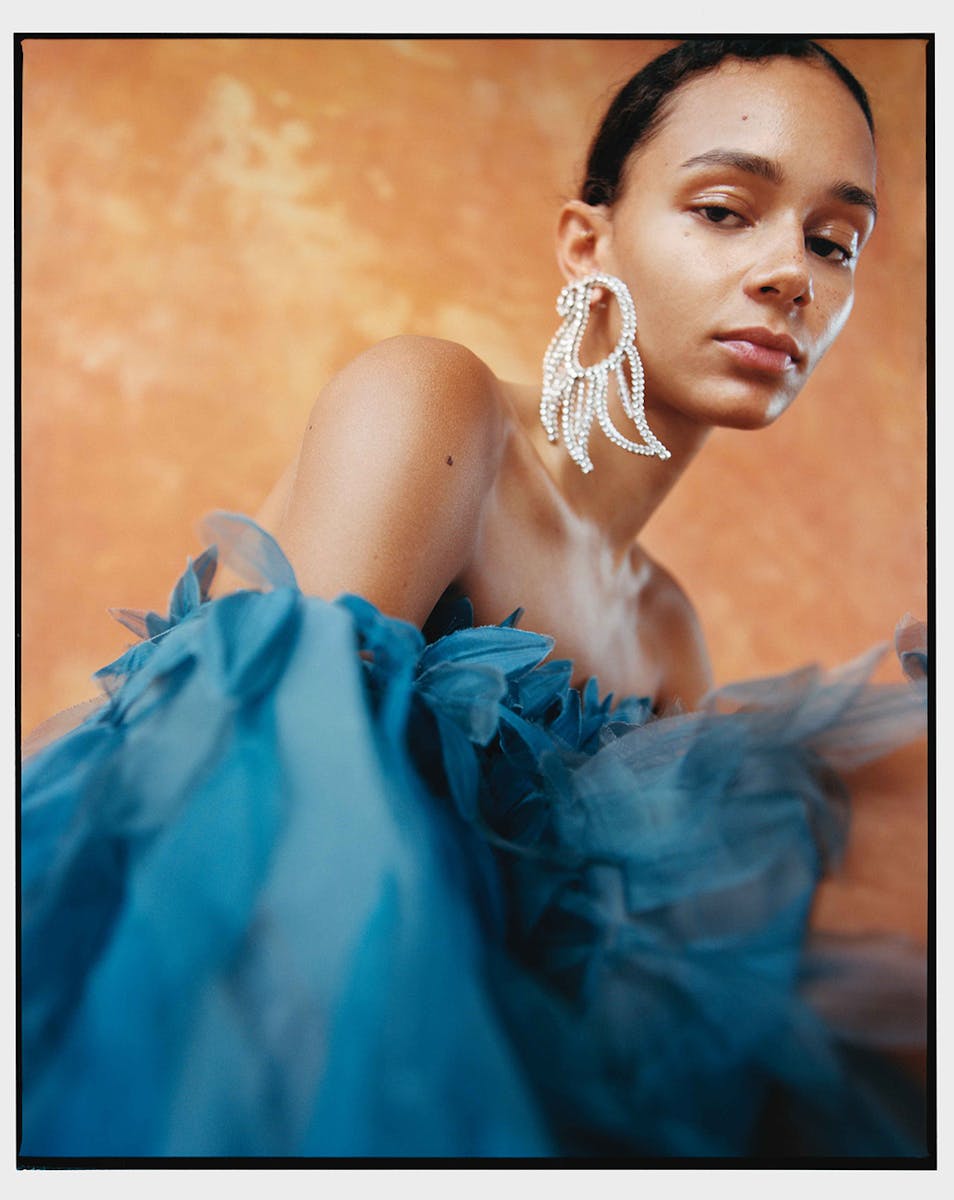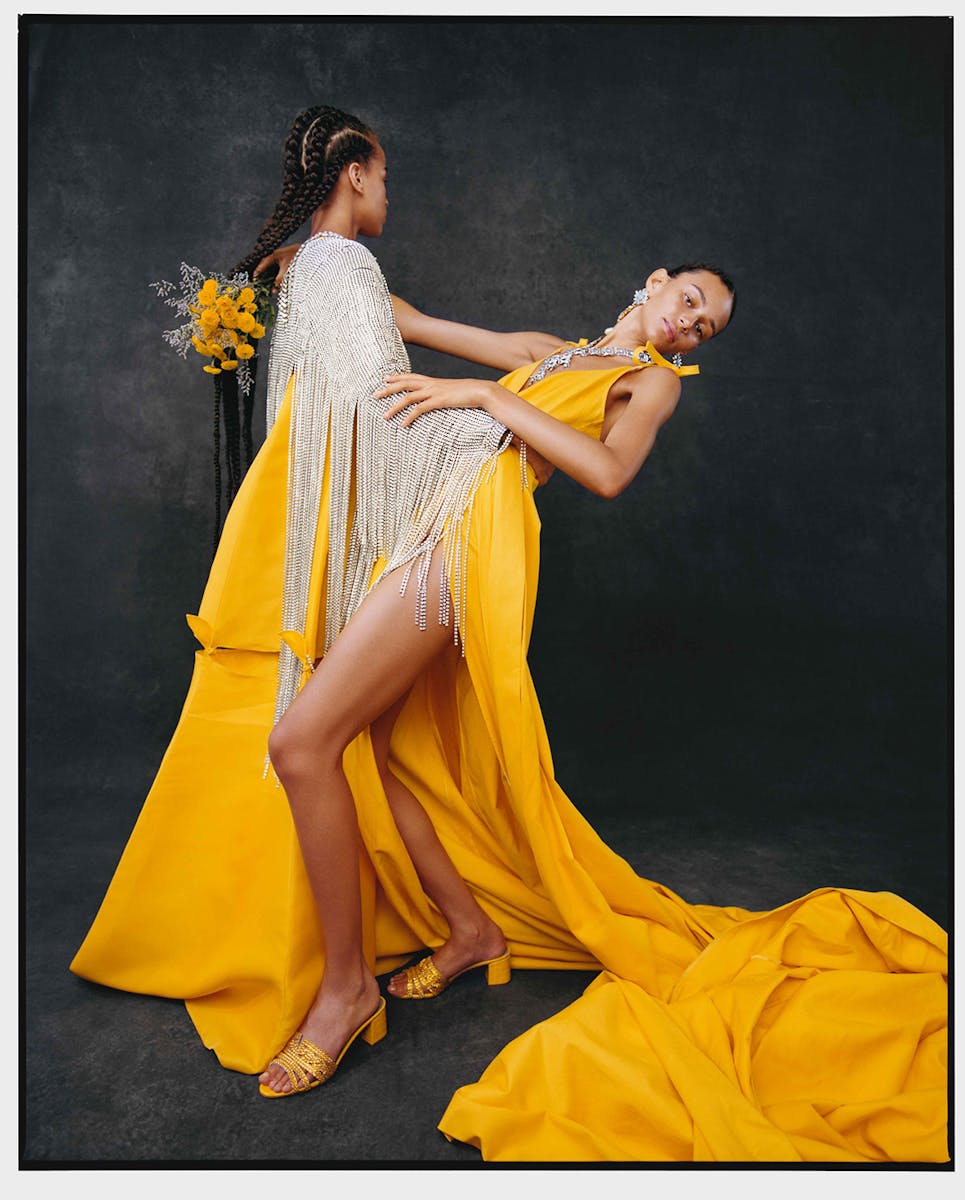 What do you think of when you hear the word Swarovski?
I think of crys­tals, glit­ter and any­thing sparkly.
Can you tell us a lit­tle about the cast­ing in your shoot?
For me, these girls were a good fit because I want­ed to show this fan­ta­sy world of gowns and jew­els on a dif­fer­ent type of beau­ty. We are very much accus­tomed to see­ing and read­ing the same type of woman as a ​"princess" with long gold­en locks, rosy skin etc. I want­ed a mod­ern approach to this I think it's impor­tant to cel­e­brate and become more inclu­sive with­in beauty.
How does the work of André Bre­ton inspire you?
It went against the expect­ed and showed things in a dif­fer­ent way sim­i­lar to what I am doing with­in my work.
How do you per­son­al­ly define surrealism?
For me, it's the type of image or work that you can look at over and over again and find a new mean­ing and inter­pre­ta­tions each time.
In a world in which the line between fact and fic­tion is often blurred, how impor­tant do define fan­ta­sy in 2019?
I think fash­ion has always had that slight ele­ment of being in a fan­ta­sy world – shoot­ing these sto­ries and edi­to­ri­als with sets and won­der­ful cloth­ing. With my work, although I like to bring it down to earth a bit more and it feels a bit more relat­able through my cast­ing, I still want to shoot it in a beau­ti­ful way.
What do you hope peo­ple take away from your images?
That they can relate to the images and feel that they too can belong in this world.
---