The exhibition fighting against the UK's cruel immigration policies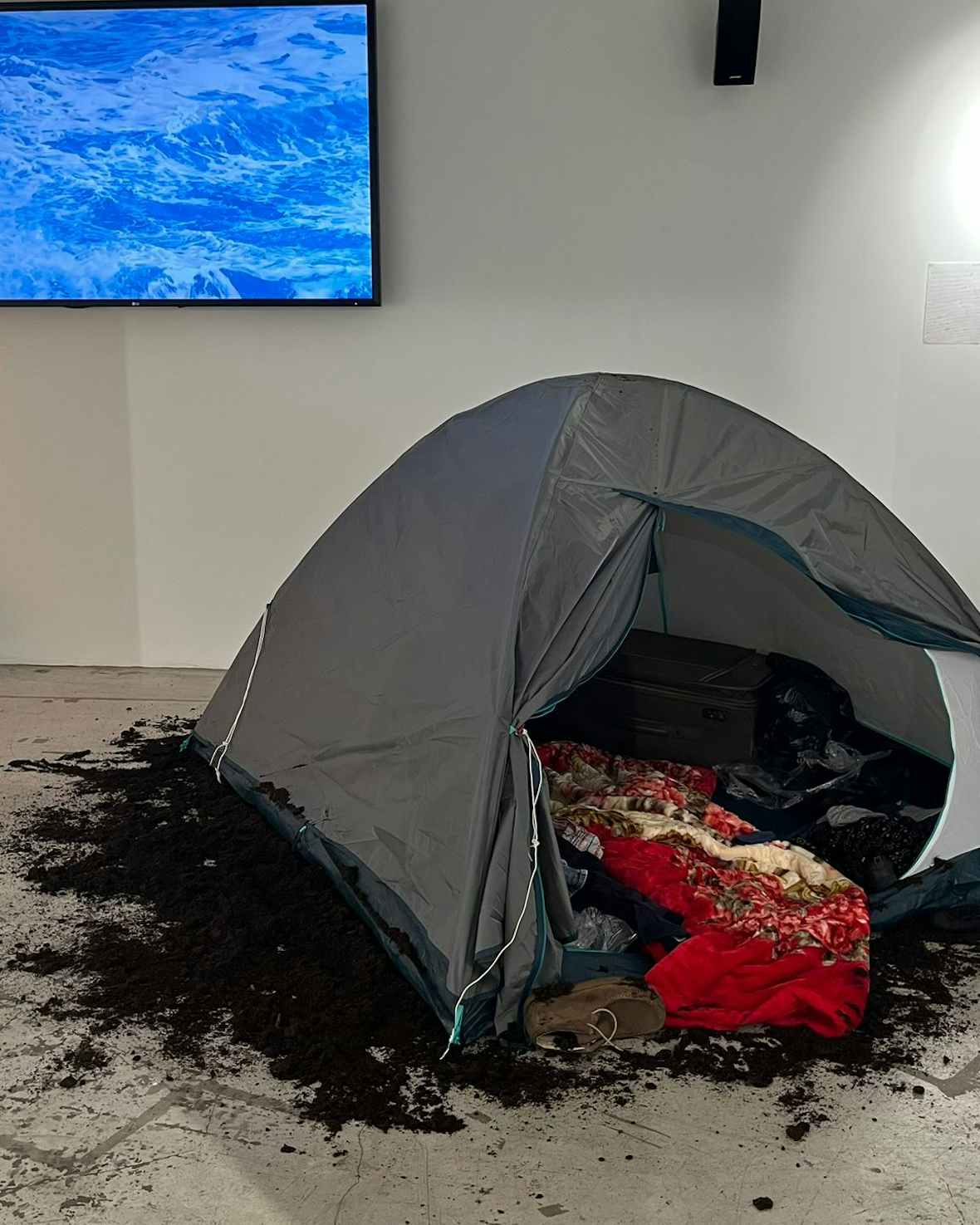 We Are Here is a harrowing, thought-provoking exhibition by a non-profit organisation, aiming to challenge preconceived notions of refugees in the UK.

Just a few days ago, images were released of Home Secretary Suella Braverman cocking her head back and letting out a rapturous laugh for a photo-op while in Rwanda. She was there with a select group of right-wing journalists to reveal plans of a £120 million scheme that will see undocumented migrants arriving in the UK through deported straight to Rwanda – whether they claim asylum or not.
The UK has a factitious relationship with migrants, mainly steered by hate-mongering media outlets and politicians like Braverman, who demonise them in an attempt to steer public opinion. Which is why the new exhibition We Are Here is all the more pertinent. A week-long showcase of art, poetry, installations and music made by the global refugee community, it gives a voice to the targets of the government's callous policies.
Taking over Downstairs at The Department Store in Brixton, the exhibition was brought together by Anahita Haghi, founder of Community Arts Box, a non-profit organisation bringing marginalised communities together to tell their stories through art – where the stories of refugees are told through first-hand experience. With the intention of making a positive social impact, while offering a safe, open space for refugees and asylum seekers, Haghi has been on a mission to change public perception and promote greater inclusivity in Lambeth.
Tigray Youth Network have sponsored the exhibition – an organisation giving much-needed voices to victims of the mass genocide, when mass media has given little attention to the atrocities that have happened in the Ethiopian state, even as the genocide is ongoing since 2020, and has claimed the lives of approximately 600 – 800,000 people. As well, sponsorship has come from GMA's Community Kitchen: a non-profit charity supporting local asylum seekers in South London through community projects, food and fundraisers.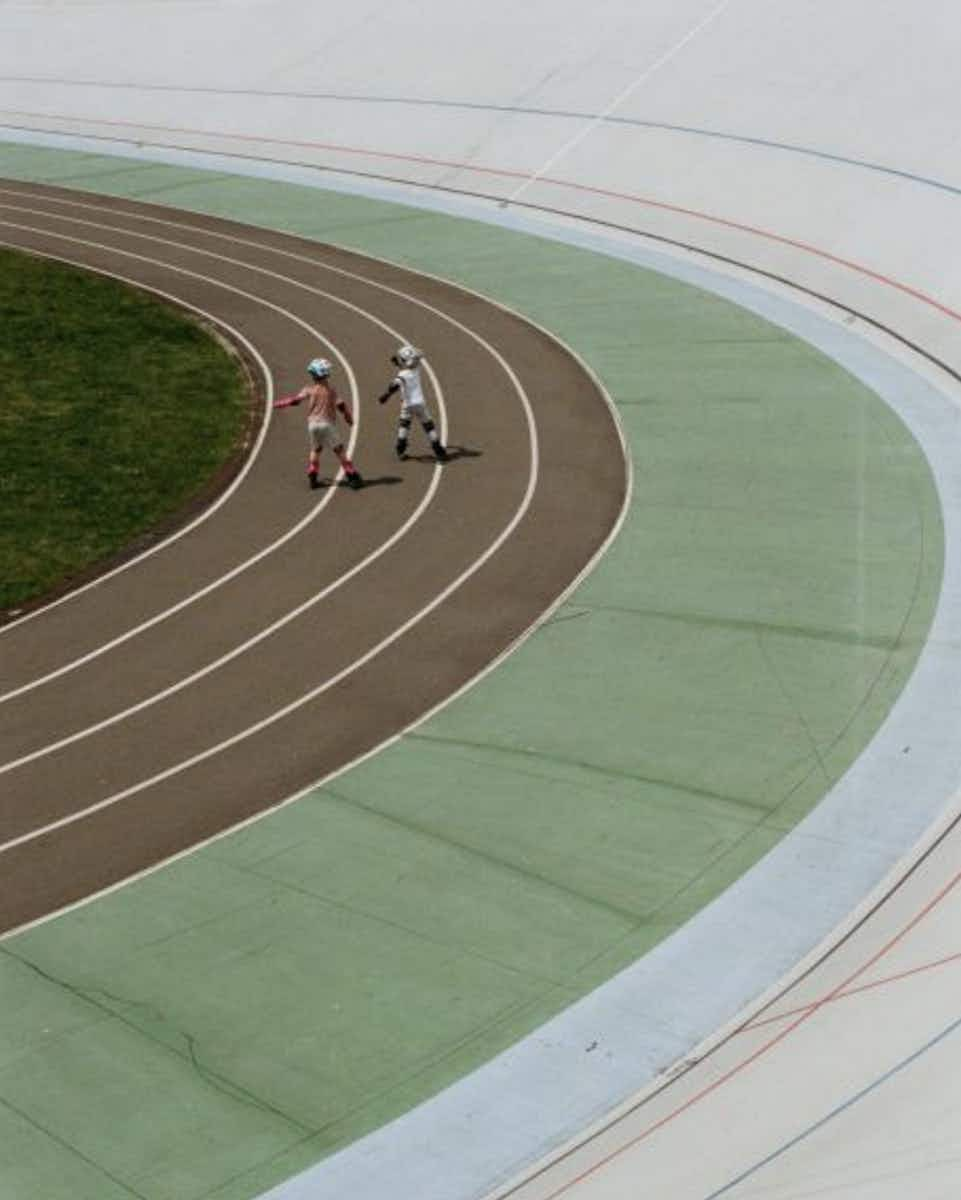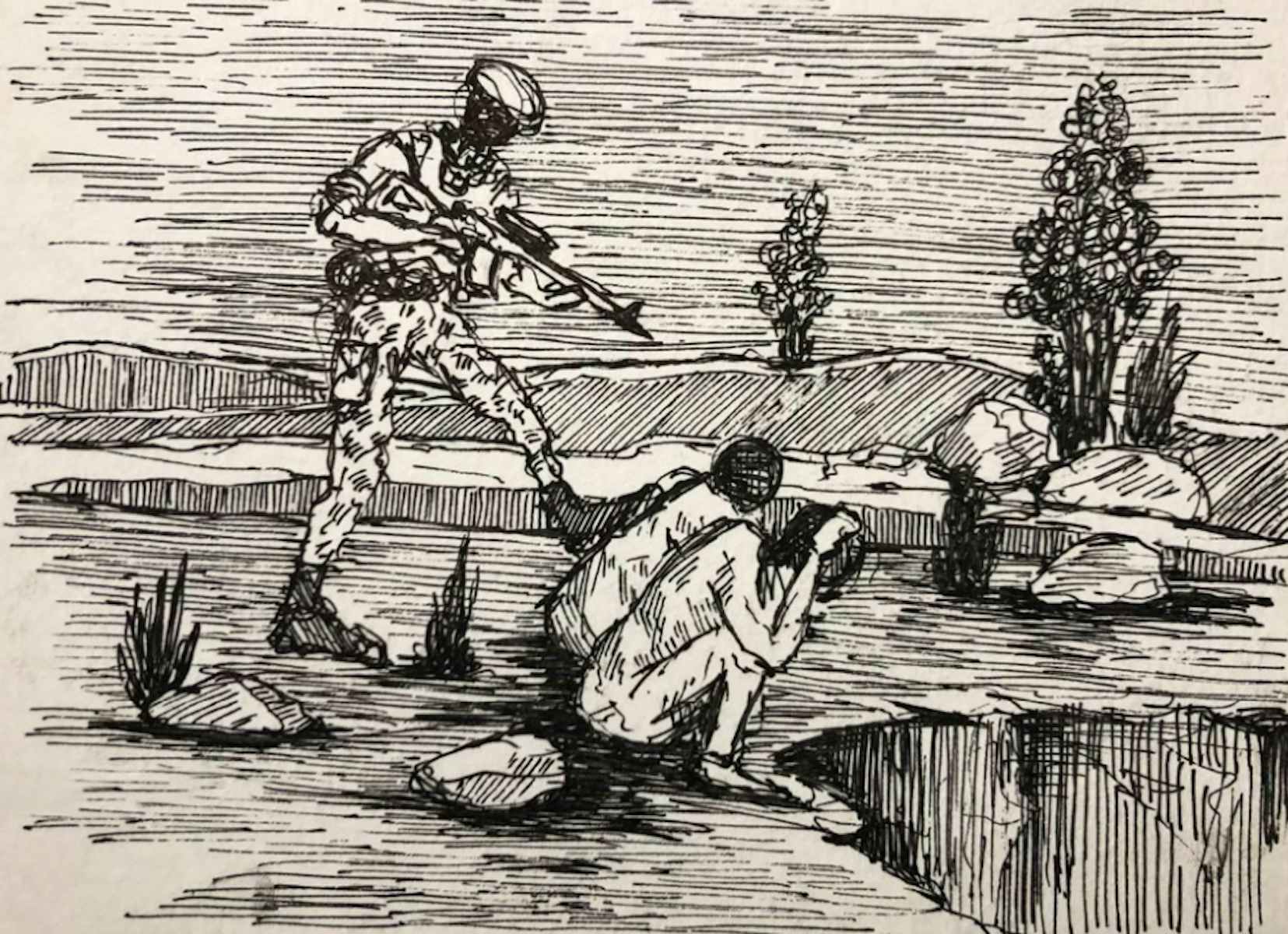 The works on show at We Are Here are, at times, harrowing. In one corner of the room is a dishevelled tent in which a person might have slept in harsh conditions, that looks as though it's been untouched since the last time it was used. Artist Wedi Tsion has sketches on display documenting horrific moments from the Tigray Genocide in Ethiopia between 2020 – 2022. On another wall, there's a photo of a clay sculpture made by Adena, who has a four-year-old daughter, with the words ​"fear of drowning in water, death & separation" written under it.
"We are privileged to have the opportunity to view this incredible array of work by contemporary artists forced to flee their homelands as a result of conflict and war," says artist Katherine Jones RA, who lives and works in the area. ​"In some instances, artists have had to begin again after the loss of a lifetime's work. We Are Here is a chance to maintain and propagate these diverse artist's unique narratives."

In these politically polarising times, projects like We Are Here are a reminder that refugees and asylum seekers need our support more than ever. In the wake of Suella Braverman's latest policies, we say, you are all welcome.

We Are Here is open 23rd-28th March from 10am-5pm at Downstairs at The Department Store, 248 Ferndale Rd, London SW9 8FR. Tickets are free, but donations are very much welcome.


More like this