How an animated Filipino series became Netflix's surprise hit of the year
With its killer politicians and warring elf creatures, Trese took just three days to rocket into Netflix's top 10 most-watched shows in 19 countries. Here, THE FACE meets its creators to hear the true crime and folklore stories that inspired the Filipino hit.
"Manila. She'll welcome you with smiles as warm as the sun.
But when the sun sets, take a turn down a dark alley and you might find yourself as prey.
Kidnappers and thieves are the least of your worries.
Beware the ones that crave your blood and covet your soul.
They can't be bound by handcuffs…"

Welcome to the imposing and supernatural world of Trese, Netflix​'s first Filipino animated series and its most compelling visual statement of 2021.

Fusing Filipino horror folklore with dark detective procedural, this Far Eastern X‑Files is the story of Alexandra Trese, an investigator of paranormal crimes in the vast urban sprawl of Metro Manila. As ​"protector of the accords", she is responsible for maintaining the tenuous balance between man and the man-eating beasts of the underworld. And her bold character – like Dana Scully, The Matrix​'s Trinity and Wednesday Adams rolled into one – is just one of many feats that make the series such a dynamic experience.

After its release on 11th June, it took three days for the series to rocket into Netflix's top ten most-watched shows in 19 countries. With its gruesome presentation, fascinating mythology and resonant themes of political corruption amplified by breathtaking vignettes that bring the Philippines to life, this debut season feels but a scratch on the surface of a universe that has so much to offer.

The first episode of Trese opens with a stunning vignette of the Manila skyline, set to Trese's cryptic narration of the evils that haunt the city. A breathtaking metropolis lit by orange and red lights, it almost looks like a city on fire from our vantage point. Later sequences will feature drag races on the city's sprawling streets and violent confrontations in its darkest corners, at once recalling both the vast neon metropolis of Akira and the gutter-circling underworld of Sin City.

"It's a beautiful mess," says illustrator Kajo Baldisimo, a three-time recipient of the Philippine National Book Award for Best Graphic Literature. In Manila, he explains, ​"chaos and order are very tightly interwoven."

The city's diverse geography and history make it a conducive setting for a series so concerned with tribal conflicts, malevolent spirits and alchemy, says co-creator Budjette Tan. ​"You've got the second-largest mall in Asia, so big that more than the entire population of Denmark can fit inside," he tells THE FACE, referring to 6.6‑million-person-capacity SM City North EDSA. ​"But just a few minutes away by car, you will find old Spanish structures or a 400-year-old church."
Places like the Divisoria Market, riddled with bazaars and marketplaces, thus served as a key inspiration for the waterfront flesh markets of the aswang (a race of vampiric antagonists, one of many such scourges on the universe of Trese). ​"They don't sell you body parts, but you can get everything from legitimate [goods] to knockoff designer clothes," says Tan. Even a sense of the supernatural is interwoven into society from this perspective: ​"On the streets, you can even buy a magic amulet or a potion that will supposedly help you have a baby."

Later in the series, New Bilibid Prison is the site where the nefarious, flesh-ripping talagbusao amasses his evil army. It's a nightmare destination from real-world Manila. ​"You used to hear about it as a kid growing up," says Tan. ​"If you'd been naughty your parents would say ​'We'll send you to New Bilibid!'"

In 2019, the prison housed over 27,500 inmates, despite being built only to accommodate a fifth of that number. Tan points to the film OTJ, by Filipino director Erik Matti, as a prime example of what makes it so notorious. The plot was based on an account of a former convict who had continued to make a living as a contract killer despite his incarceration, leaving the institution to commit murders before returning to his cell block when the job was done.

"The richer inmates get better treatment," explains Tan of the convicts' determination. ​"In one case, internal affairs raided the prison and found a jacuzzi in one of the prison cells."

Even beyond New Bilibid's walls, deception and brutality are rife in Trese. And it is the character of Mayor Santamaria that offers the most potent embodiment of real-life Filipino political corruption.

In Trese, he is a careerist on the campaign trail, a ​"man who cares for the people" according to in-world propaganda. In actuality, Santamaria is in cahoots with the aswang, rehousing the city's population to make them easy prey for Trese​'s carnivorous foes. The inspiration for the character came from a shocking crime in the early ​'90s, remembers Tan.

"It was one of those cases I remembered as a kid," says Tan of the incident. In 1993, the bodies of University students Eileen Sarmenta and Allan Gomez were discovered in Laguna, southeast of Metro Manila. A police investigation concluded that Antonio Sanchez, then the Mayor of Calauan, was responsible for their deaths after his men (several of whom were members of the police force) had abducted the students to provide them as a ​"gift" for the politician.

The Mayor – who died in New Bilibid Prison in March this year – was found guilty of seven counts of rape with homicide, alongside several of his henchmen, and sentenced to 40 years in jail. The judge deemed the crime borne of ​"a plot seemingly hatched in hell."

Beyond shocking crimes, says Baldisimo, Trese was also inspired by the stories found in local Filipino komiks, and international works like Batman, Neil Gaiman's The Sandman and Japanese cyberpunk manga Ghost in the Shell. The latter's main character, Motoko Kusanagi, was a key inspiration to how Alexandra Trese appears and acts. But it is undoubtedly the fauna and folklore that makes Trese so fascinating. Like Dune, Lord of the Rings or even Game of Thrones, Trese is not simply a fantasy serial with a few goblins thrown in; it's a whole universe built on its own laws, culture and history.

Among its most memorable inhabitants is The Great Santelmo, a flaming head who lives inside Trese's cellphone, based on the mythological balls of fire rumoured to stalk wanderers at night. The tiyanak are shrieking, feral creatures who deceive humans by inhabiting the corpses of infants. And Nuno is a sewer goblin whom Trese bribes for information with candy bars. ​"In older times," explains Tan, these underground dwellers were blamed for various unexplained illnesses. ​"If you came down sick they would say ​'Oh, you must have stepped on a nuno.'"

Amang Paso, the elf-like duwende, is perhaps the most evocative of them all for Tan. His encounters with the earth elementals in his youth would be an entry point to the vast realm of Filipino folklore, eventually influencing the shape of Trese​'s universe in his adulthood.

"In the ​'90s we lived in a house where strange things started to happen. My mum decided to call in some psychics to see if the house was haunted. They did a ritual and we discovered that on the lawn in front of the house there was a tribe of black duwende at war with the white duwende in our house!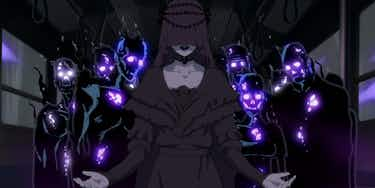 The psychics said that the duwende made a request: please put food at the foot of the tree every day at five o'clock, and open the door so we can come inside and pray to the statue of the Virgin Mary. I was in this seance going ​'Is this real?' But the strange stuff stopped happening, so maybe it's true!"

"They're all just a part of Filipino life," concludes Baldisimo of the various other werewolves, ghosts and zombies that feature across the series. ​"And a very efficient way of sending children to bed."

With the first six episodes of Trese already performing so well, Tan and Baldisimo hope that fans will dive further into the rich universe of the long-running komik series. Inside, they'll find tales even more sordid than those depicted on television, such as that of the female aswang creature manananggal, who sheds the lower half of her body and grows bat-like wings, seeking out unborn children to dine on using her piercing, snake-like tongue.

For now, Trese lays a foundation for what looks to be a growing appetite for the wider development of Filipino graphic novels for international markets, with Edgar Calabia Samar's Janus Silang now also in demand for the anime treatment.

But until any formal plans are announced, Trese is where it's at. And with countless material still to be adapted from Tan and Baldisimo's archives, this engrossing and nightmarish world will only continue to expand.


More like this