A tour of the Turner Prize
Steve McQueen, Tracey Emin, Wolfgang Tillmans…the annual Turner Prize – which consists of a £25,000 reward – has bred the best in British contemporary art since it was established in 1984, but controversy has long been at the forefront.

In a scathing 2002 review, Welsh Labour MP Kim Howells said: ​"If this is the best British artists can produce then British art is lost. It is cold, mechanical, conceptual bullshit." Meanwhile last year The Independent​'s Michael Glover called it ​"a miserable, tedious, poker-faced display."
Easy now.
So while Emin's filthy bed or Damien Hirst's sliced animals contained in formaldehyde don't quite hit the spot for some, the Turner Prize still does exactly what it sets out to do by stimulating a public conversation around contemporary art, while facilitating a much-needed conversation about the state of the world-at-large.
The exhibition is held at a venue outside of the capital city every other year and this year art critics flocked to Margate's Turner Contemporary – home to one of the prize's most notable nominees, Tracey Emin. It's the first year the exhibition has had such a great connection to the artist it is named after with J.M.W Turner having attended school in the seaside town, before re-visiting frequently later in life.

Curated by Fiona Parry and Rowan Geddis, 2019's shortlist showcases the work of four nominees: Lawrence Abu Hamdan, Helen Cammock, Oscar Murillo, and Tai Shani. Spanning the mediums of sound, film, print, sculpture, abstract painting and a mammoth dream-like installation (courtesy of Tai Shani), the exhibition confronts themes including Middle-Eastern politics, violence, globalisation, capitalism, sex, human rights, identity and history. In other words, this year's Prize holds a mirror up to current society more than ever before, with each artist explicitly responding to the dark times of today.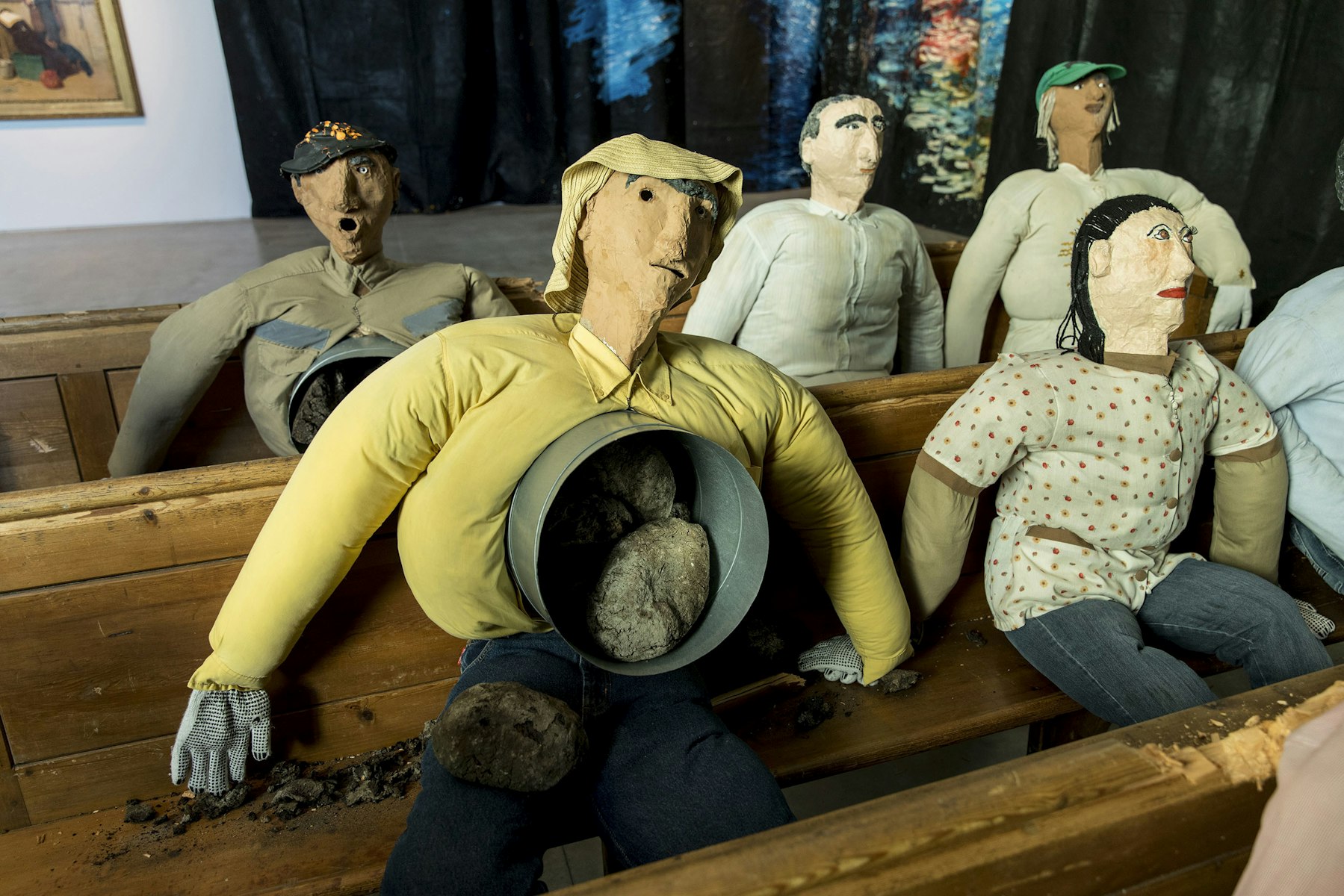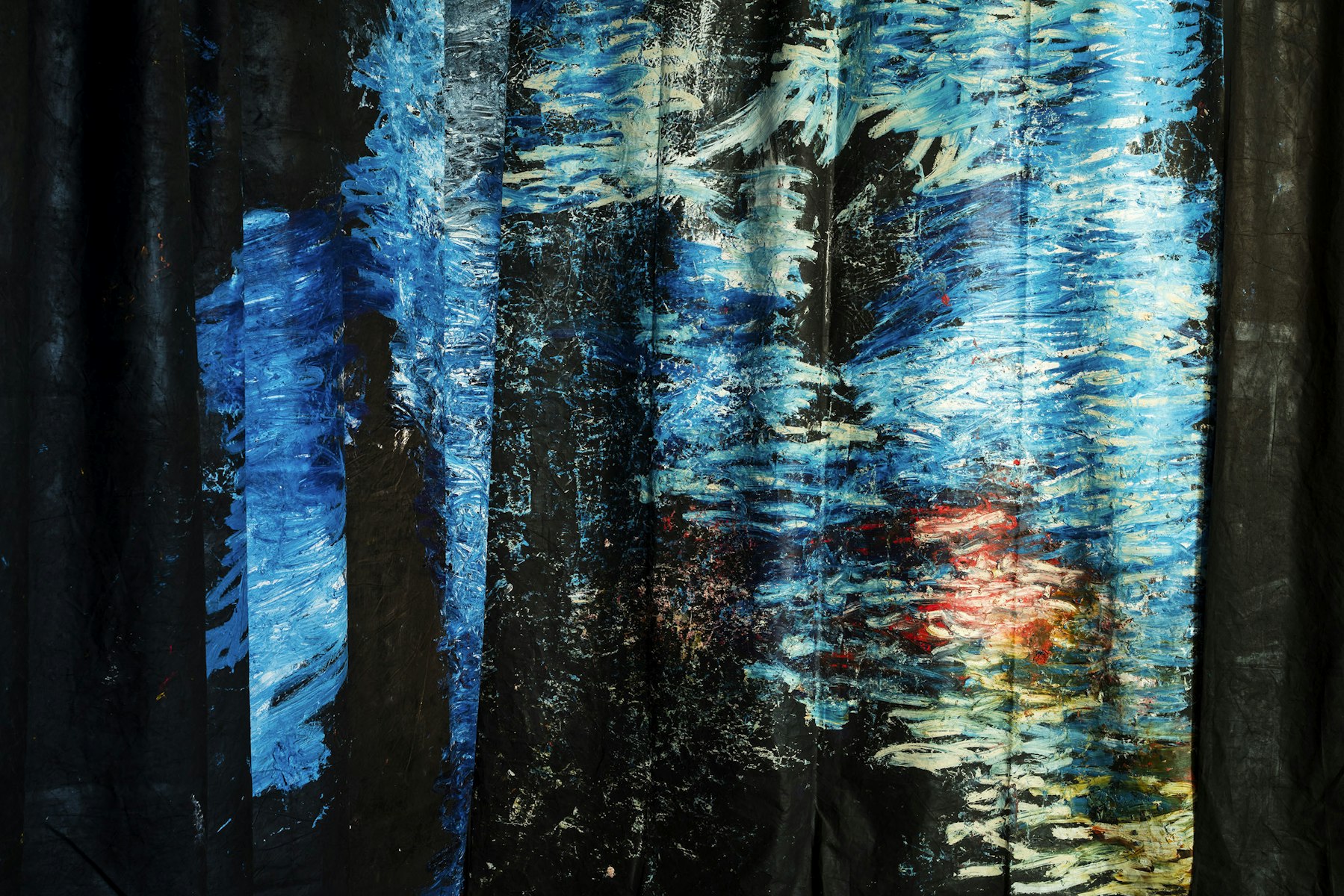 OSCAR MURILLO
First up is Oscar Murillo's display titled Collective Conscience, for which the artist transported 20 papier-mâché models on the train from St Pancras to Margate. Set within a dark room with the windows blocked by an enormous black canvas, Murillo's work is perhaps the most depressing. The sculptures are odd-looking and the atmosphere is gloomy, much like the work-force capitalist themes his art explores. Parry, the senior curator at Turner Contemporary in Margate, says of Murillo's work: ​"He's very interested in the position of the worker and critiquing capitalism. [The sculptures] have these pipes in their stomachs almost to represent the insidiousness of the system that they're trapped within."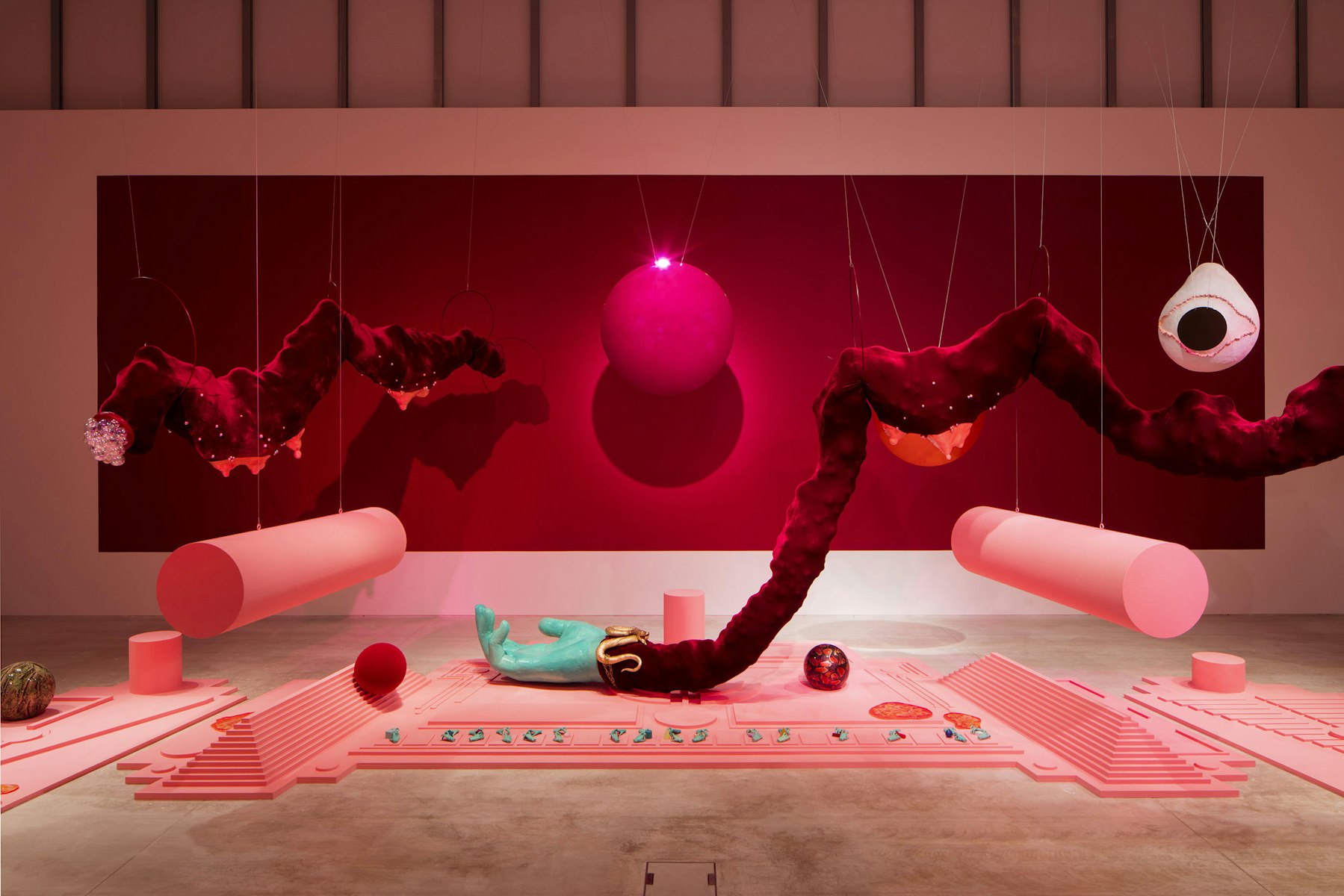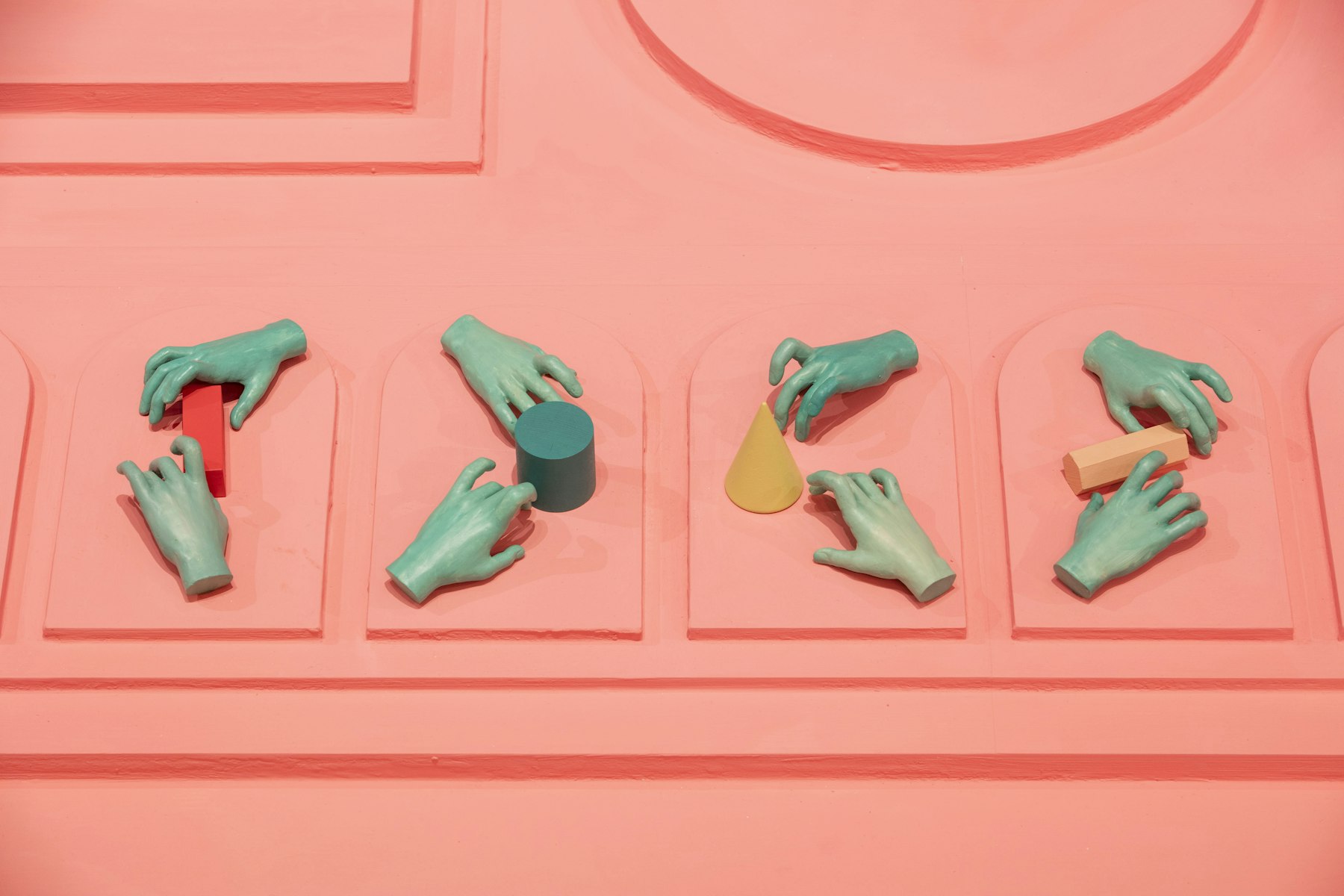 TAI SHANI
Tai Shani's brightly-lit Dali-esque sci-fi city installation that dominates the upstairs back room offers a welcome contrast. Inspired by Christine de Pizan's medieval text The Book of the City of Ladies written in 1405 – in which the writer created a fictional city to provide protection for both real and mythical women throughout history, the present and the future – Shani's sculpture creates a world of sensation and subjectivity. Upon first glance the sculpture coated in various hues of pinks and reds appears as a romantic and arguably Instagrammable monster. But as curator Rowan Geddis explains, the sculpture aims to ​"critique structures of our society [and] to unpack and question all the presumptions around that, particularly in relation to the values of patriarchy."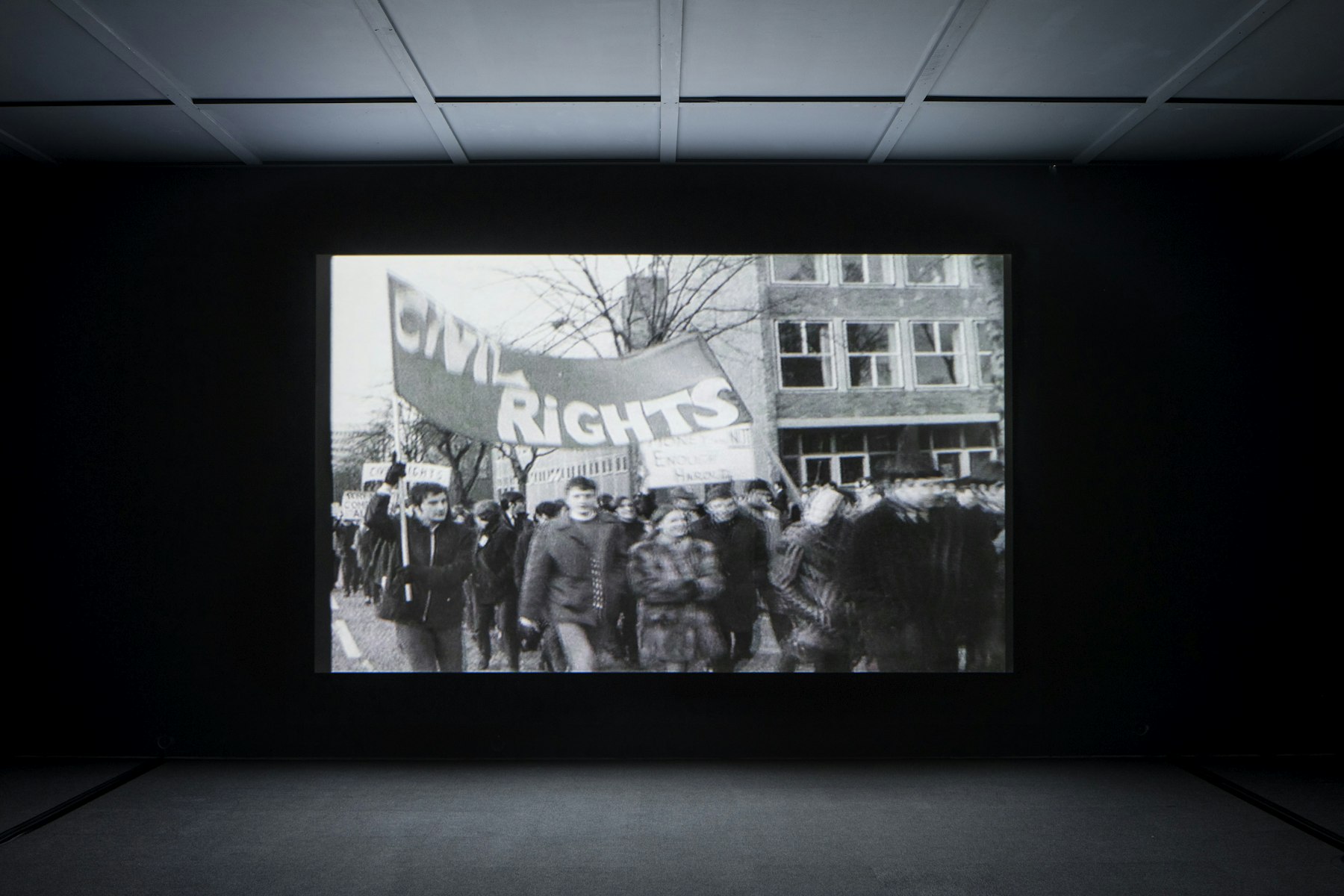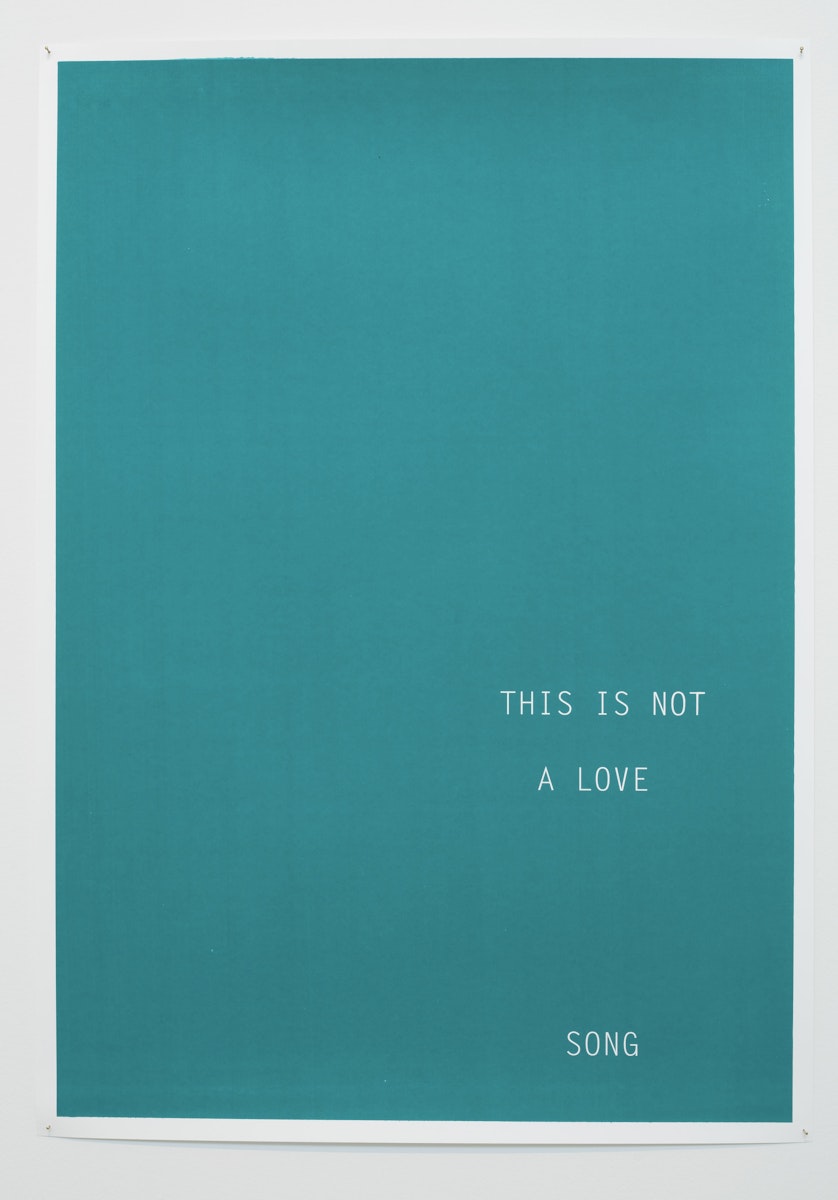 HELEN CAMMOCK
Less dreamlike is Helen Cammock's film The Long Note, based on the role of women during the civil rights movement in Derry, Northern Ireland during the ​'60s. Exploring the theme of oppression, the artist looked at first-hand experiences to build the narrative of the film. ​"As well as activists, she interviewed mothers who had lost their sons on both sides of the conflict, and she really captures the idea that women, although they were not recognised, had a massive role in keeping the community together," says Parry of Cammock's work.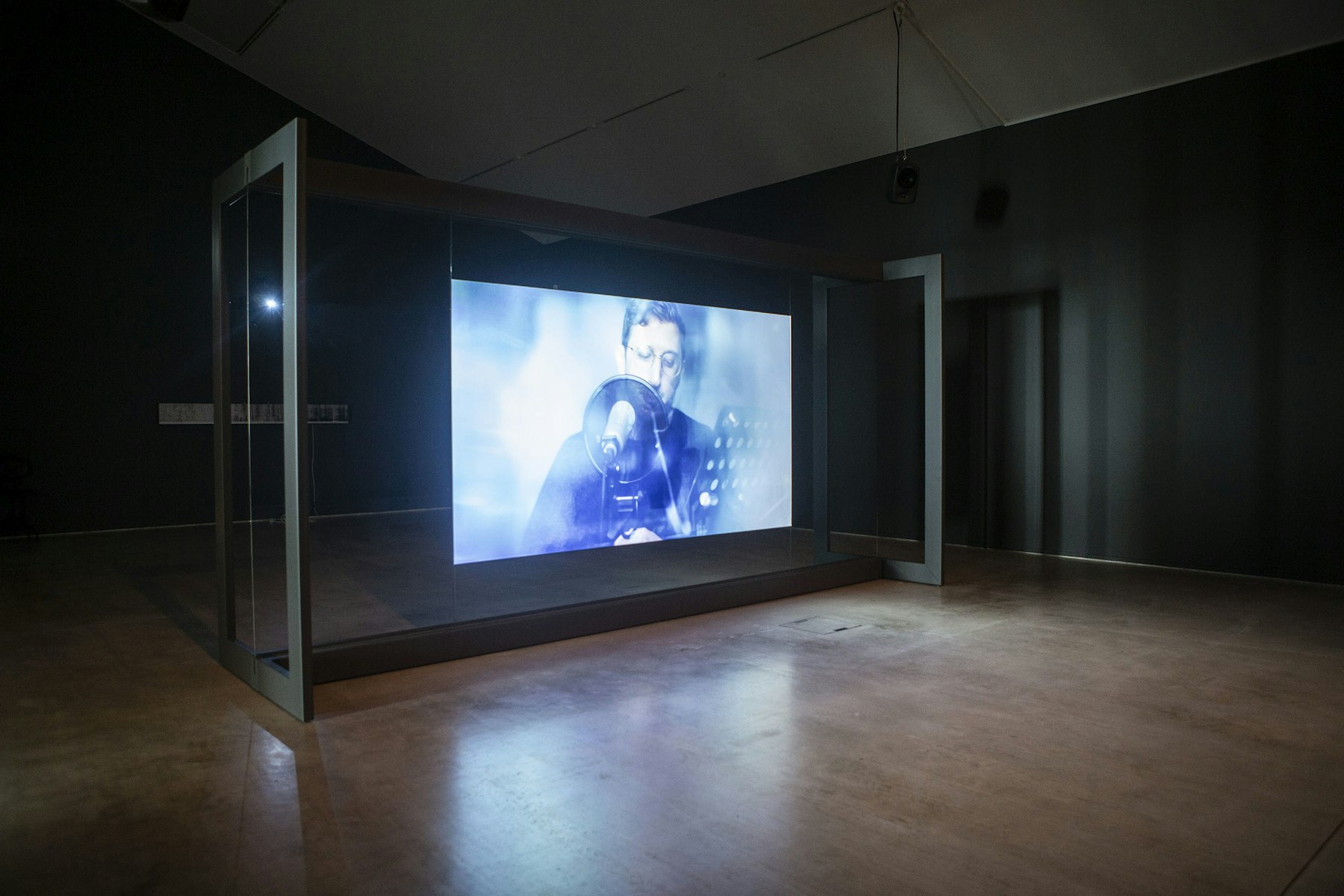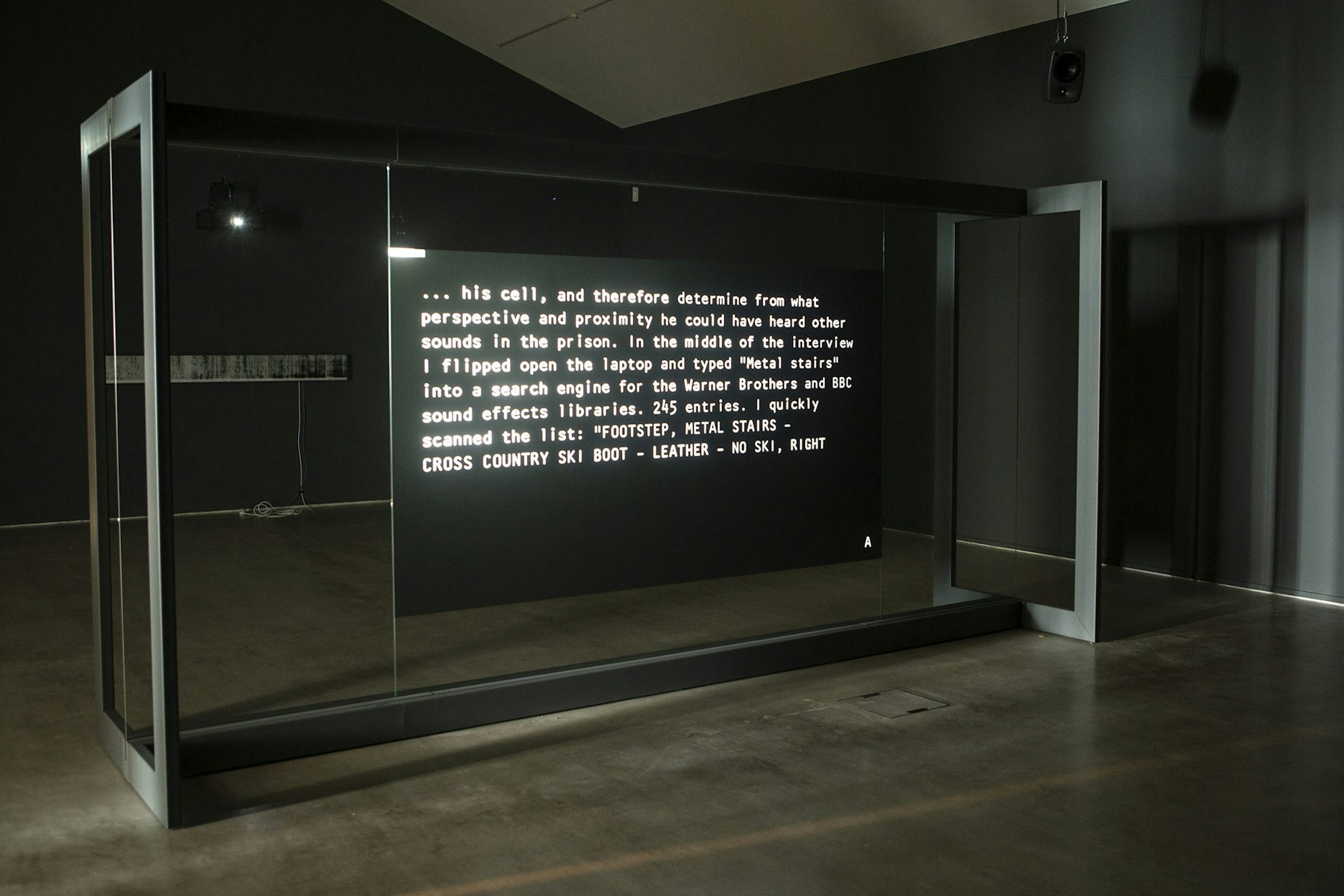 LAWRENCE ABU HAMDAN
Last, is Lawrence Abu Hamdan's work that, according to Geddis, explores ​"the physical and social effects of sound." The artist's triptych references a research project commissioned by Amnesty International that investigates the violent acts of torture within Saydnaya Military Prison in Syria, a torture and execution centre at which an estimated 13,000 people have been killed since 2011. ​"In interviews with six survivors, their experiences inside the prison were very limited. They were kept in complete darkness, blindfolded, isolated and silence was brutally enforced by the guards. It was punishable by death to be speaking within those cells," adds Geddis with reference to Hamdan's emotive and confronting work.
Perhaps the biggest takeaway from this year's Turner Prize is that it's the most politically engaged yet. Each artist uniquely confronts today's global hysteria using historical and current references. We're living in a time of political uncertainty, violence and hatred, and if each shortlisted artist is able to question the outside world, well, they're all winning.

---