The surrealist artist tackling his own mental health
Tyler Williams: With influences spanning manga and the groundbreaking work of artist Janiva Ellis, the New Jersey-born artist's work is every bit spooky, as it is emotionally thought-provoking.
"Me just existing is art, so that makes me an artist," 24-year-old multimedia artist Tyler Williams told himself while studying at the University of Arts in Philadelphia. It was a generous high school art teacher who got him there after she paid for him to go to a pre-college art programme at the university. Ever since, Williams has been painting outlandishly spooky pieces.
Born in Trenton, New Jersey, Williams was drawn into the world of manga as a nine-year-old, following multiple trips to the library with his dad. At first, he wasn't so sure if the cartoons, which typically feature wide-eyed, characterful depictions of fantasy, horror and sci-fi, were even art at all.
Somewhere along the way, these early influences have crept into his hyper-surreal, otherworldly works featuring a purple-faced fella, a warped steam-punker, and a rather pert bottom. Undeniably, much of his work echoes the surreal, figurative paintings of celebrated Brooklyn artist Janiva Ellis, who just so happens to be one of his most prominent influences.
"I remember reading about her work on Instagram and thinking, this is wild!," he fondly remembers. ​"After coming across her painting, Uh Oh, Look Who Got Wet (2019), I had to know more about her work and process."
Williams was struck by the themes within her work, and her exploration of the African-American experience through a surreal lens.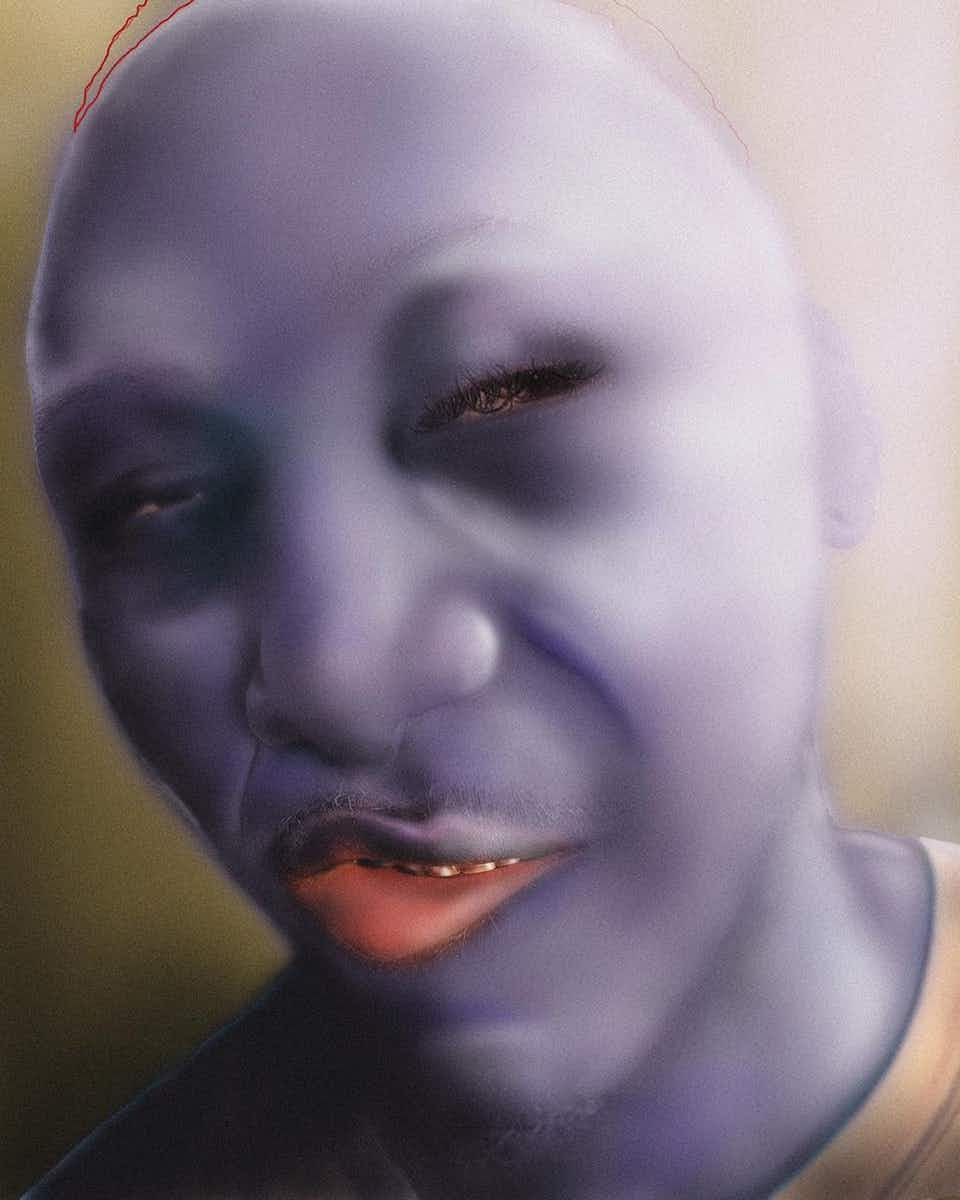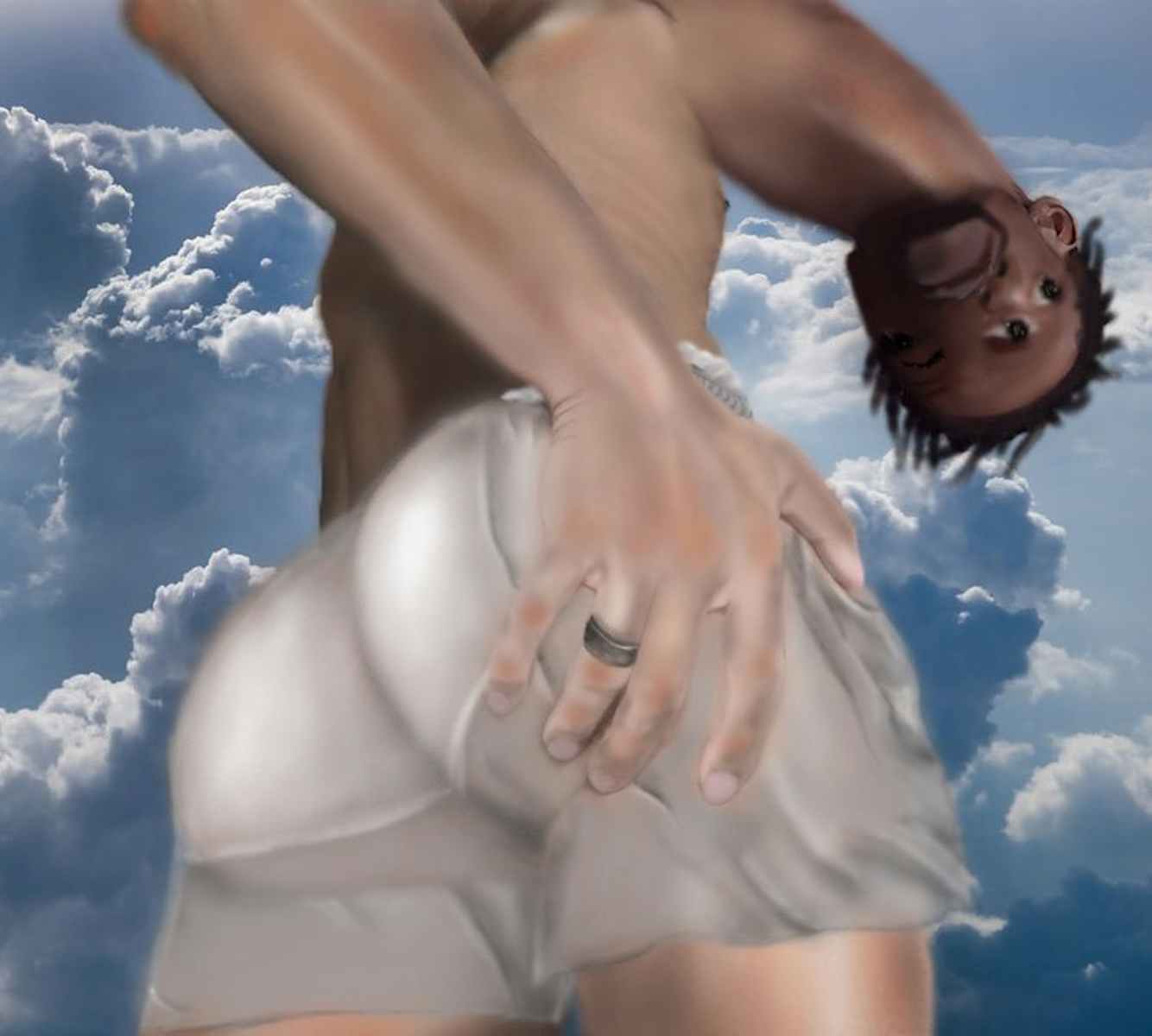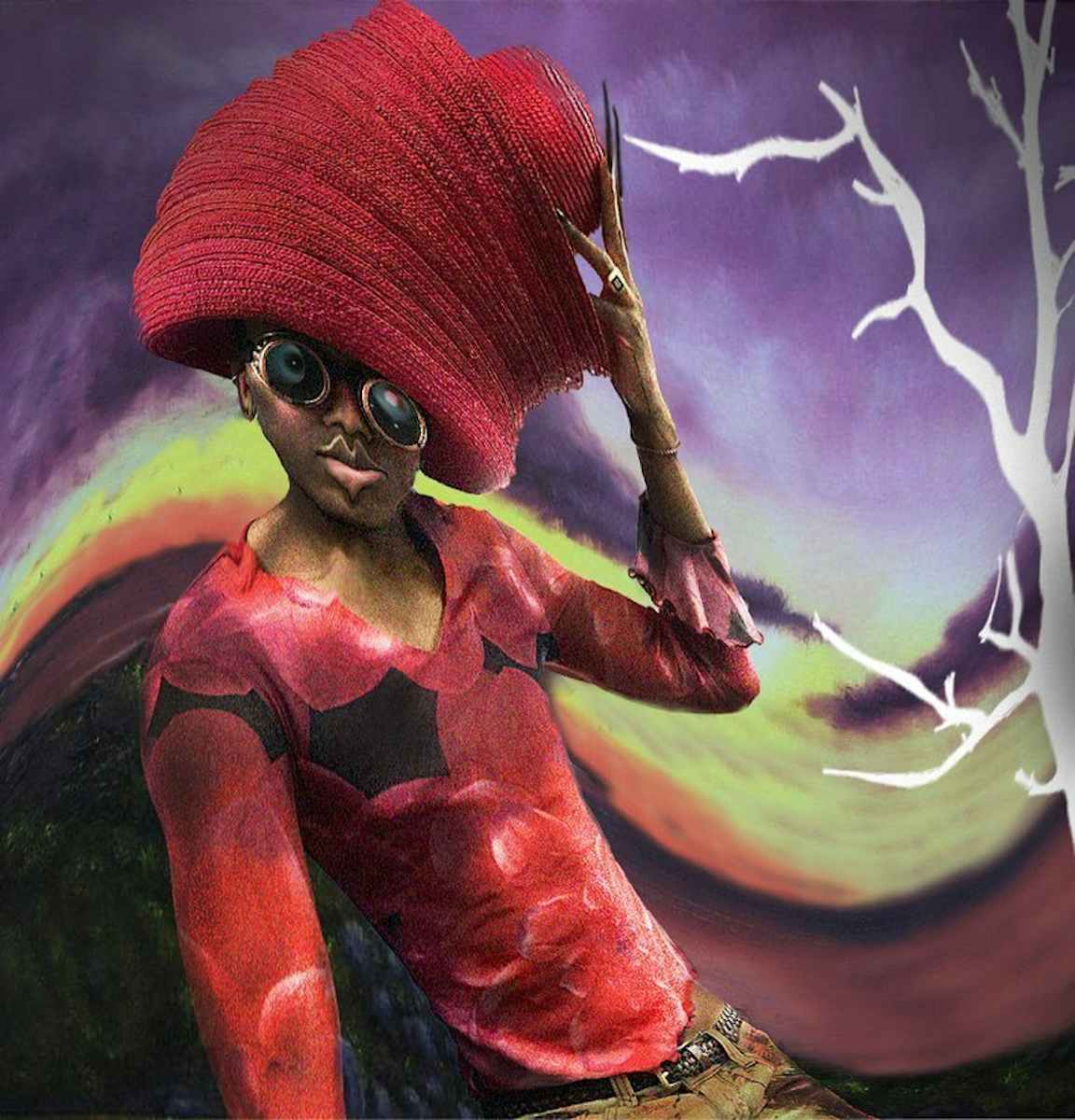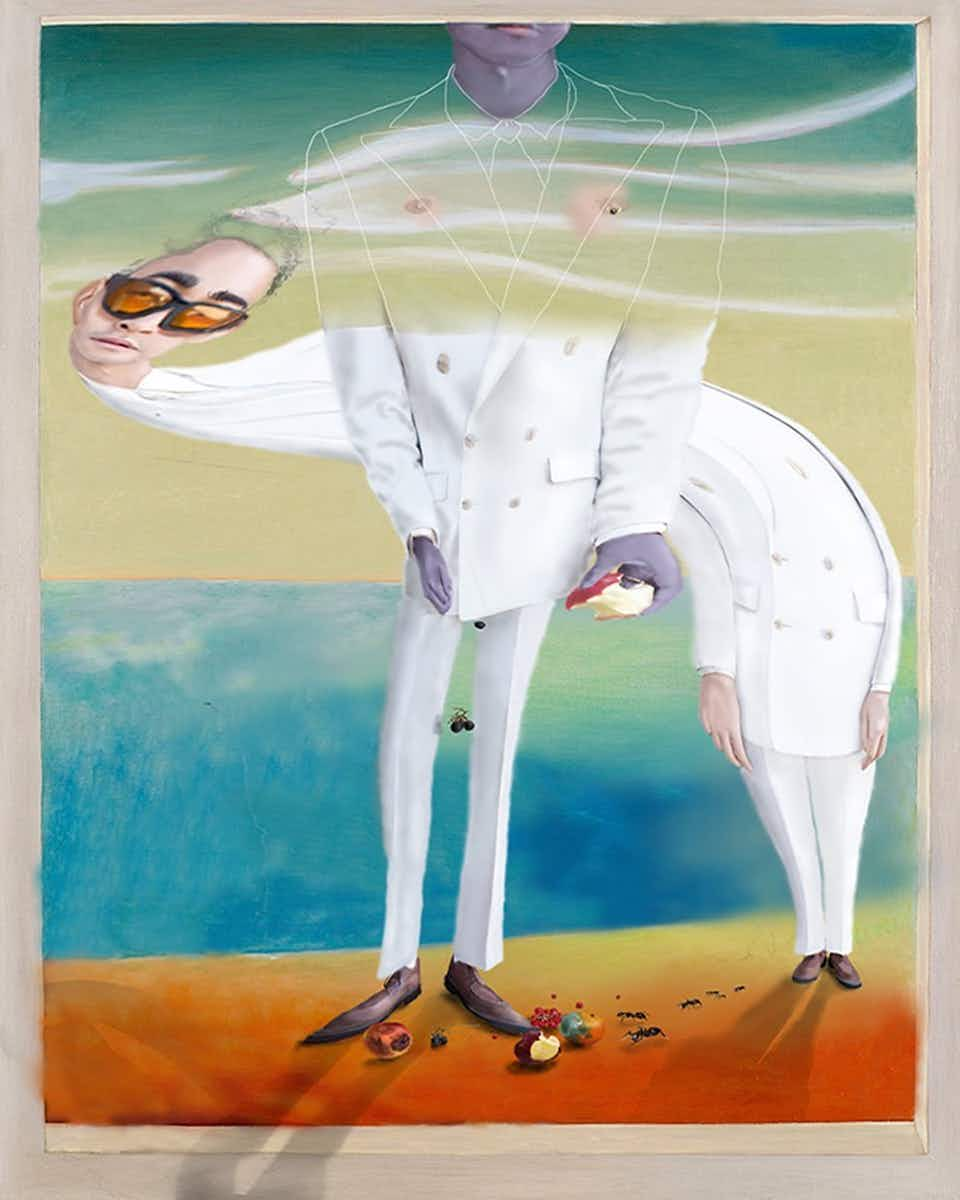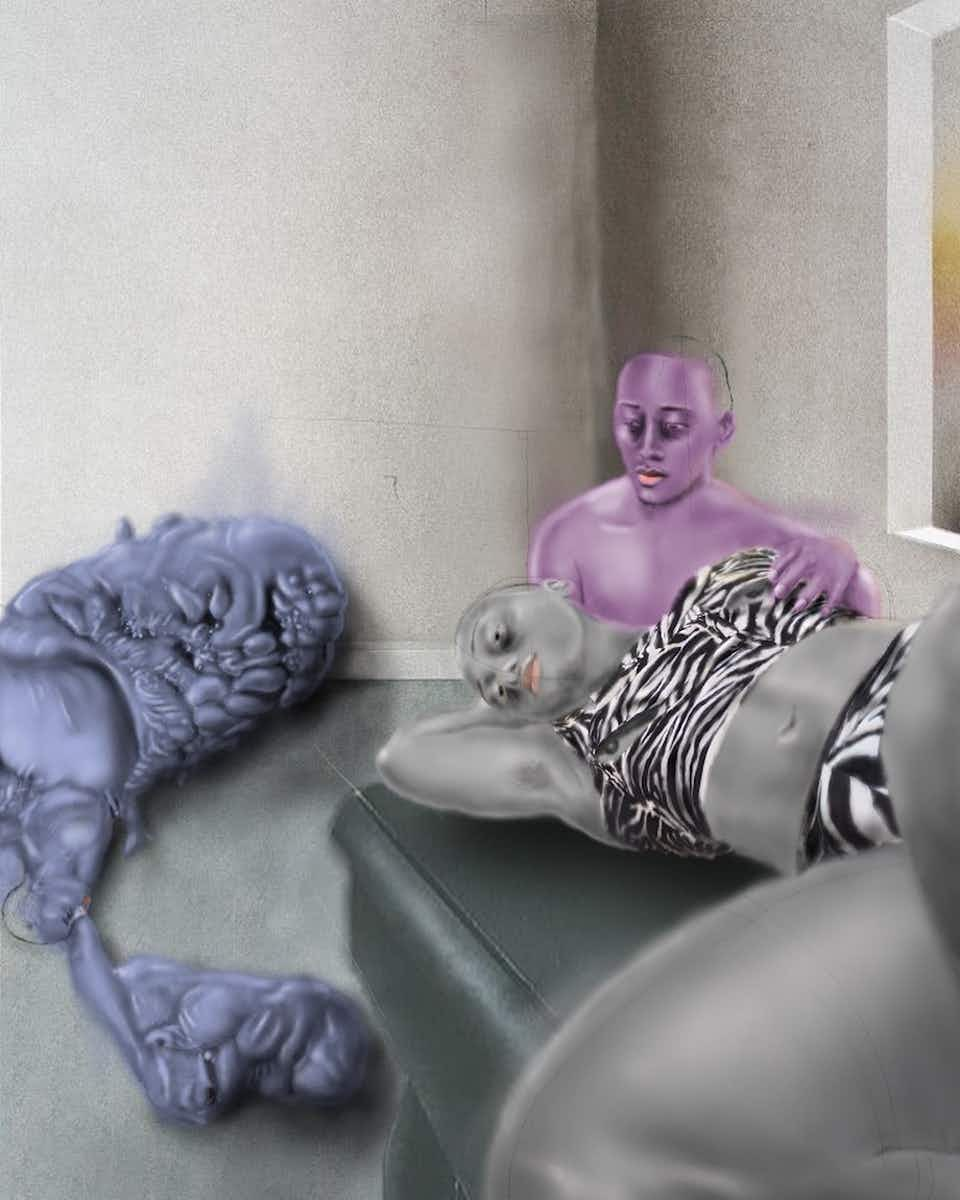 "After reading an interview with Ellis, I discovered that she appropriates cis white male painters in a way that is saying ​'I couldn't care less about what white artist I'm referencing', because I know this history of modernism and surrealism came from the violent appropriation of Black and indigenous art," Williams says.
From there, the artist gained the confidence to follow in the same, radical path. The themes Williams explores are personal, tackling mental health and focusing on the changes his body has made since being diagnosed with paranoid schizophrenia, and constantly changing medications throughout the process.
Exploring his identity as a Black queer person, Williams is seeking to use his medium to liberate minorities from the confines of restrictive titles – queer, straight, Black, white, artist, etc.
"Emotional awareness is integral to my work," Williams says. ​"When creating, I am used to focusing more on the structure of things, which can come off as a bit clinical at times. But I strongly believe my work, overall, tends to be more of a balance between the two."
While Williams' work is undeniably a form of escape for the viewer – transporting you to a weird world of pastel-shaded people, warped walls and Salvador Dali-esque landscapes – importantly, art provides a sense of freedom for the artist himself.
"I just want to create more of this work as therapy for myself," he says.

More like this